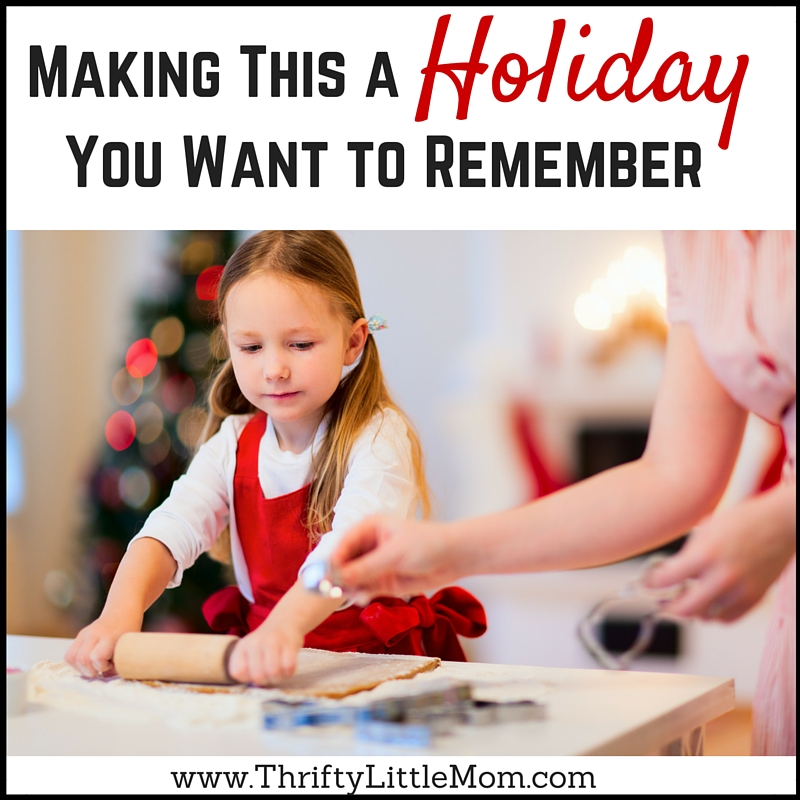 This is a sponsored conversation written by me on behalf of SunTrust. The opinions and text are all mine.
Staring at the limbs of artificial Christmas tree carnage spread all over my living room floor I sat down, exhausted, from trying to figure out how to get the Christmas lights on the branches just right. This was my third try and I was about ready to throw up my hands and go get a $300 pre-lit tree. All I wanted was to create a few happy Christmas memories for my son since this is one of the first ones he will actually probably remember.

Beyond that, I'm desperately trying to be present but it seems like all of my life demands are stealing those moments. Instead of enjoying baking cookies, I'm frustrated by the mess. Instead of enjoying decorating, I'm feeling overwhelmed by the time I'm trading to put everything in my storage boxes out. As I sat and pondered this, on the verge of drowning my stress in a peppermint mocha a, a single thought popped into my head. "Who says I have to do any of this?"
This one thought has totally changed the course of my holiday season this year. The person telling me I had to do all this stuff was me. I had complete control over my "Yes" and complete control over my "No". Instead of adding more, I'm doing less and I'm doing it with intentionality. If you feel the same way, you can make some simple changes too. I hope some of my ideas inspire you to take a step back, evaluate your calendar and your projects and decide, which ones really matter most.
1) My son was born in December. Instead of trying to throw an all out 4th Birthday party for my son like I planned, I'm returning the Batman decorations and we are taking our son out for pepperoni pizza together as a family. Then we will all go to an indoor trampoline center and have a jumping good time. This will save me hundreds of dollars, we will spend quality time together and my I'm not obligating anyone else to anymore December commitments in my life.
2) My 4 year old won't be singing/wandering around stage with the Preschool choir production. Practice is removed from my calendar.
3) I love picture cards. I typically upload our photos online and print about 50 picture greeting cards for around $20, cram them into envelopes, seal them and ship them out as quickly as possible. Those don't even have a personal note.
I love receiving these cards because I enjoy seeing my friends and family and decorating my home with their likeness. Frankly, we just don't have a good family picture this year and instead of trying to quickly "stage" one and get the cards out, I'm writing handwritten, personalized Christmas cards with heartfelt and personal notes in each one. I paid $7 for the box. I'll only need about 25 stamps instead of 50 saving more money. I won't send them to everyone in my address book, just the people that have made an impact in my life this year.
4) I'm looking over the people on my gift shopping list and trying to find ways to buy their gifts from independently owned, small businesses where I live.
5) Every year I make an ornament with my son and we add the date. I try and incorporate his hand or foot print as many years as possible.

6) I'm choosing one holiday outfit that I feel amazing in and I'm wearing it to all my holiday parties and gatherings. I won't run out an buy a new outfit for every invitation we get. That eliminates the stress of picking out something to wear each time and I won't be overly self-conscious about my outfit so I can enjoy more quality time with friends.
7) We won't hop from relative to relative this year. We will choose one house to go to and never have to even glance at the clock. We will relax and take in the time we have with the family. This will save our gas budget and our sanity!
I want my holidays to mean more.  More than driving, going, doing and spending. This year my goal is keep myself from planning too many activities, saying yes to things that don't matter and allowing the rush to steal minutes of life I can't get back. I'm giving my husband and my 4 year old the best gift I can offer, the present of my presence.
The holidays are for focusing on moments that matter. But for many Americans, financial stress can get in the way. This year, you can make small changes that make a big difference for your financial well-being.
In this holiday planning guide, you'll find tips for getting organized and making a plan for holiday spending so you can feel confident in your ability to stay on track with your budget. You'll see how other Americans are shopping, traveling, celebrating and giving in ways that make the holidays cost less, but mean more.
For more holiday planning advice visit  holiday resources
Meaningful spending made easy with a budgeting tool to help you make a plan and stay on track with your holiday spending.  Download here.
This is a sponsored conversation written by me on behalf of SunTrust. The opinions and text are all mine.
Comments submitted may be displayed on other websites owned by the sponsoring brand.