Amazon Prime Review: Is it worth it?
This post contains affiliate links. As an Amazon Associate, I earn from qualifying purchases. I also earn from qualifying purchases made with other brands and programs. See my
privacy policy.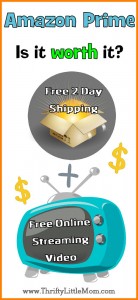 About a year ago a friend of mine told me about this program from Amazon called Prime.  I was a little squeamish about online subscriptions since at the time I didn't buy a lot online so it didn't exactly seem awesome to me. But then I got a Kindle Fire HD and the benefits of an Amazon Prime account starting seeming more appealing.  This is my journey to finding Prime and how I use it every single day.
It Started with Hulu
So you should know up front that I don't have a television.  I don't have anything against it. We gave away our mini TV with plans of buying a nice flat screen TV and in the waiting time we came to realize how much more productive our lives were without it.  So we have just never purchased one.  What we also found during that TV free period that we could actually watch a majority of the shows we enjoyed on regular television for free on the web.  So I didn't really miss the television.
My husband told me about a site called Hulu where you could watch a lot of great television programs all in one place.  A lot of the shows are free but more and more content that I wanted required a membership.  When I got pregnant, I went ahead and got a subscription since it was around $8 per month.  It was great because I could watch old shows and new shows.
I used to love "Charles in Charge" back in the day.  I could watch that show with my Hulu paid membership along with Biggest Loser and everything else.  Part of the original reason I paid for the membership was because I thought it got rid of commercials completely from my viewing experience.
Shortly after I told my friend that I had joined Hulu Plus, he reminded me that Amazon Prime lets you watch streaming video online from their own library.  He keeps me up to date on all that is techy. That seemed nice and all but Hulu still seamed appropriate for my life.  I didn't need 2 day free shipping.
Doing the Math
Then along came baby.  Suddenly I was up at all hours of the night watching Hulu while feeding.  I also noticed that they were limited to how many episodes you could watch at any given time including kids shows.  So I started exploring Amazon Prime.  While exploring I found out that I could try it free for 30 days.  That seemed like an awesome idea.  A whole month of late night feedings with new entertainment options?  Yes please. Free is as cheap as it gets and there were no catches.  I just had to cancel before the 30 days was up to keep from paying a one time per year $99 fee.
A New World
As I began exploring Amazon Prime I realized I had been missing out.
 Amazon offered entire seasons of stuff!  Old and new!
I didn't have to miss a thing and could follow all the shows I loved or ones I had always wanted to watch like "Alias".
On top of that it had all kinds of great movies for free even ones I would have rented from the "Red Box" and paid $2 for.
So I started doing the math on that because I'm cheap.  $99 / 12 months = $8.25 per month.
The Immediate Perks–
As I started to watch the shows, I noticed I couldn't take bathroom or drink breaks because there were no COMMERCIALS!!! Shut the front door.  Are you serious?
Try watching a Hulu show with your in-laws.  There will be a commercial break every 5 minutes that is guaranteed to be about erectile dysfunction, birth control or tampons.  No fun.
Amazon Prime: The Other Perks
Amazon Prime was a new, fabulous world of online entertainment but it didn't stop there.
I could also borrow a Kindle book for free every month.  That's a great perk if you're a reader.  I take advantage of this every single month.
Then Christmas rolled around.  If you have ever been a new mom you know that shopping with an infant is sometimes challenging.  Besides that, feeding schedules can make things almost impossible.
So that is when I started using the perks of online shopping.  I got things really cheap from Amazon and the shipping was free.
Stuff got to my house sometimes faster than two days, sometimes next day.  I could find just about any gift I was looking for from the comfort of my living room.  I didn't have to drive and hunt it down from place to place.
In fact, my husband often orders his weird metal melting hobby books from Amazon to get them to the house in time to read and work on his project over the weekend.  Although many of them are in e-book format so he just shoots them straight to his Kindle.
My kid can watch multiple, entire seasons of his favorite educational cartoons.
You will find seasons of Blues Clues, Curious George, Little Bear, Dora and tons of Nick Jr. shows.
My husband and I can get our Discovery channel fix with all the seasons of Myth Busters, How It's Made, Cake Boss and the list goes on!
I have also gotten lots of free music with my Prime Membership.  They do a ton of promotions where you just click the link and Amazon loads $3 in free MP3 credits on your account.  I've gotten about $20 in free music.
Now they have added Prime streaming music which allows you to listen to a ton of really great and recent music as part of your membership.
Oh, and you can apparently share the 2 day shipping with other family members.  I'm about to hook my mother-in-law up with this option.
Amazon Mom
Amazon Mom is something that is relatively new to me but it is really great.  You can get 20% off diapers and wipes when you have an Amazon Prime account.  One thrifty little loop-hole I found was that these stack into your "Subscribe and Save" option to go toward your five items.  Meaning lets say you decide that you want Amazon to automatically place and order and deliver diapers and wipes to your house every month or every two months. You will always get those with an additional 20 % off.  But you might be able to add toilet paper, dog food and formula to that order and get 15% off those 3 items too. Because the Amazon mom purchase goes toward your minimum of 5 items to get an additional 15% off those items.
Amazon may or may not be something you find that you need or want, but I use it everyday.  Give it a try for 30 days and see if you like it!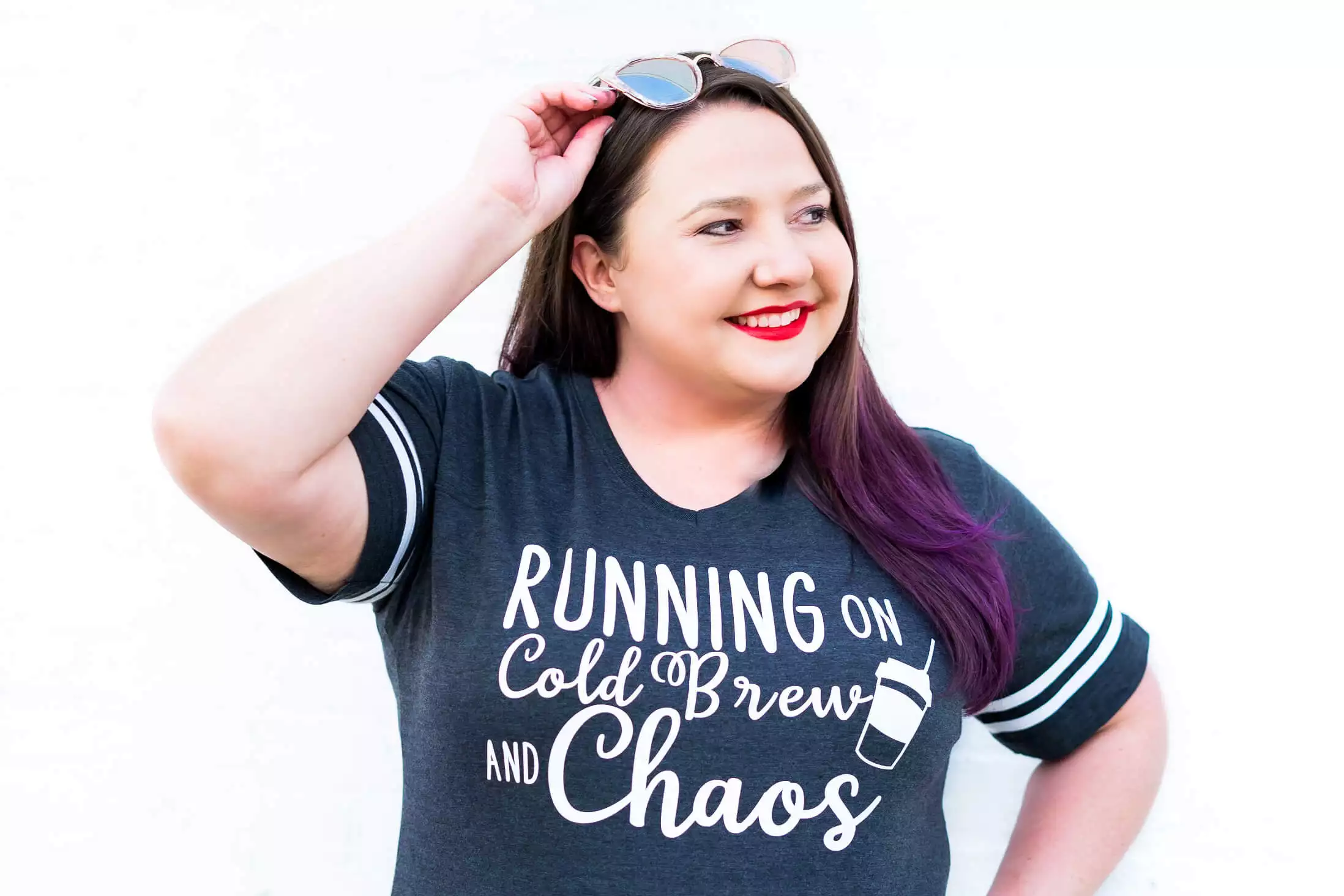 Kim Anderson is the organized chaos loving author behind the Thrifty Little Mom Blog.  She helps other people who thrive in organized chaos to stress less, remember more and feel in control of their time, money, and home. Kim is the author of: Live, Save, Spend, Repeat: The Life You Want with the Money You Have. She's been featured on Time.com, Money.com, Good Housekeeping, Women's Day, and more!