Thrifty Weight Loss Strategies & Eating Style Reviews
This post contains affiliate links. As an Amazon Associate, I earn from qualifying purchases. I also earn from qualifying purchases made with other brands and programs. See my
privacy policy.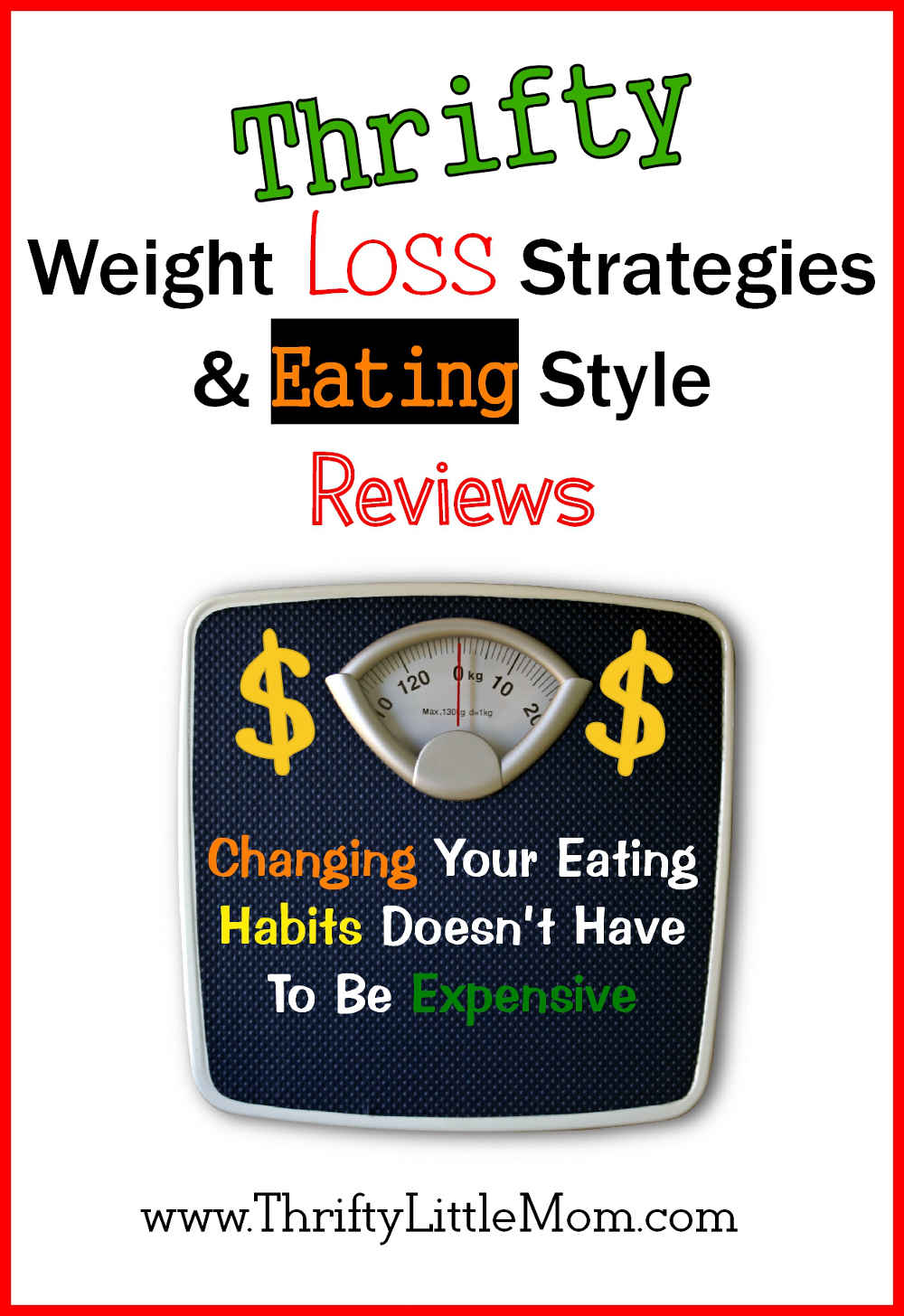 How many weight loss books have you read in your lifetime?  How many programs have you been on?  Me, I've lost count.  I've struggled with weight management since elementary school.  Welcome to America, I guess.  I wanted to write this post to let people know that there are thrifty weight loss programs, you just have to know about them.  This post is going to provide you a break down of weight loss plans that I feel give you the most bang for you buck while actually working.  Maybe this will help you decide on which program will help you change your diet for good.  Remember, I'm not a doctor, just a thrifty mom.  You should never do any diet program without consulting your own physician.  These are simply my opinions of dietary programs I have tried.
Weight Watchers:
Weight Watchers has changed a lot over the years.  They regularly come out with new programs it seems annually.  I've done weight watcher about 5 times.  For me, I always lose 25-30 pounds when I get on the plan.
How it Works: WW has a super secret algorithm for calculating "points" for foods.  They give you a certain number of points per day and a little extra for the week if you need them.  Stick with the points allowance and you should lose weight.  Stick with the points and exercise, you will lose weight.  You can pretty much eat normal food as long as you stay in your points range.  Normal doesn't mean 3 Snickers Bars. They have special calculators that help you figure out how many points the food your eating is, if it isn't already in their database.  Generally speaking, points are calculated by fat, dietary fiber and carbs.
What is a meeting like?  When you arrive at a meeting you get in line and wait to be weighed in/pay your dues for the week.  When it's your turn to approach the counter, you will turn in your little weight tracking booklet and step on a scale.  Don't worry, the numbers show up on a screen behind the counter so only the Weight Watcher leader can see the numbers.  They write the number down on your booklet and send you on your way into the meeting.  You sit down and wait for the leader to start.  The leader will start and usually ask the group if anyone has anything to celebrate that week.  People share their successes whether they be avoiding candy at the office or actual numbers.  They give out little token like rewards as you hit milestones and each week they cover a topic they hope will help you in your journey.  It's a small community of people gathered to get one thing done, lose weight.  When you leave a meeting you usually feel inspired.  Sometimes you feel like crap, but it just depends on the week you had.
Weight Watchers Pros- 
The thrifty way to do Weight Watchers is to join when registration is free and do the online only program.
If you like a support group environment and will go to the "meetings", then pay a little extra to go.
If you like to keep your weight loss tactics to yourself and enjoy social media, weight watcher online is for you.  Your support group is all people online whom you have never met and probably never will.  That's good and bad I suppose.
You can use the social media aspect of the program or not, it's up to you.
It helped me to be able to vent to a group of people I never had to see in the real world when I had bad days.
Apps- Apps make the program totally doable on the go and for busy people.  Love the apps and it's why I came back.
Nursing Moms- For me, the online only program helped me lose about 30 pounds of my baby weight gain because I did the "nursing mothers" program.  That was pretty darn awesome I have to say because while nursing I didn't know what or how much to eat to lose weight while maintaining my milk supply.
Price: It's $18.95 per month.  You can cancel at anytime.
For me, $18.95 is 1 latte a week.
Emeals also offers a dinner plan with points values calculated!
Weight Watcher Cons-
Just like other social media, you can get sucked into your online groups for hours.
Meetings work great for some and not so great for others.  I've never enjoyed meetings because it was always just one more place to be.
Sometimes when you are counting your points, and you can eat what you want, you may choose "diet foods" that aren't that healthy for you.
My Fitness Pal Website & Phone App
My Fitness Pal is free.  It's amazing.  And it's free.  Just in case you didn't catch that.  It has a HUGE MASSIVE AMAZING database of foods so you almost never have to enter a food item.  I pretty much just use the app but the website has a social media side as well.  I keep my app on my Kindle since it's easy to see that way.
This app/site simply helps you count calories.
You tell the app what you want to weigh.
It tells you how much to eat per day.
My favorite part of this app is the weight loss predictor.
Weight Loss predictor- At the end of each day, when you "complete" your entries for the day it will tell you what you can expect to weigh at the end of 5 weeks if everyday were like the day you just tracked.  I love that.  It keeps me motivated in 5 week chunks!
My Fitness Pal App Pros-
It's free.
It's accessible via apps or web.
It's easy to use.
It has a massive database of foods.
It tracks your calories and weight as well as carbs and all other nutritional data you might need to track based on your dietary needs.
If gives you daily charts to see what percentage of your diet is fat, protein and carbs.
It predicts what you will weigh in 5 weeks if you keep going.
My Fitness Pal App Cons-
It's free…I just can't complain about it at all.
The Makers Diet For Weight Loss, Paleo or Clean Eating-
In my own life, I've had much success with following these types of food layouts.  If you hate counting stuff, these plans are for you.  They just tell you what to eat and what not to eat.  No counting needed.
The trick is, you will have to give up entire food groups at a time with these dietary changes.
Many include "phases" to help you detox foods and then slowly add good ones back in.
I'm a cheese lover so "The Maker's Diet for Weight Loss" by Jordan Rubin tends to be the one I lean toward.
E-books: I prefer to grab e-books with positive ratings when I want to try out a program like this.
Library: Don't forget about your local library.  Free books that you already helped pay for ;).  You should be able to find many of these books for free!
Thrift Stores: Keep an eye out at thrift stores for cook books on these topics.
Blogs: There are many great blogs on the topics.  Emeals has dinner plans for both clean eating and paleo to take the guess-work out of preparing great meals within these plan guidelines.  It's only about $5 per month and will help you a great deal.
Paleo Recommendations:
If you are interested in trying these kinds of eating styles I highly recommend looking up recipes on Pinterest.  My favorite Paleo Blogger is PaleOMG.  Her recipes are amazing tasting and visually appealing. Her recipes make you want to go Paleo and believe you can do it as a lifestyle!
 Makers Diet Recommendations: 
There are two books by Jordan Rubin I recommend.  "The Makers Diet" or "The Makers Diet For Weight Loss".  I find that the one for weight loss is much easier and less crazy strict.  The first book, "The Makers Diet" is really for people who are really sick and want a natural approach to healing.  In my experience with "The Makers Diet" I lost around 15 pounds in 3 weeks will very little exercise.
Check out "The Organic Momma" website for daily encouragement and support when following this plan.
Food List Program Cons:
The truth is, a lot of these diets are focused on eating natural or organic.  That can get expensive really quick.
Instead of focusing on buying supplements, oils and minerals that can show up in these types of plans, focus on the food.
My thrifty strategy is to get your eating style adapted to the foods on the list and don't focus so much at first on trying to get foods that are organic if it busts your budget.
If the list says organic oranges, just get regular oranges until you make it a lifestyle and can get those types of foods to fit comfortably in your budget.
Stores like Trader Joes, regularly have the cheapest prices on organic foods in my opinion.
I hope this post helps you be better informed about some of the major eating styles and online tools out there as well as introduced you to some new ones you may not have known about.  As the new year rolls in, focus on doing a dietary change that you know you can live with that fits your lifestyle the closest.
Kim Anderson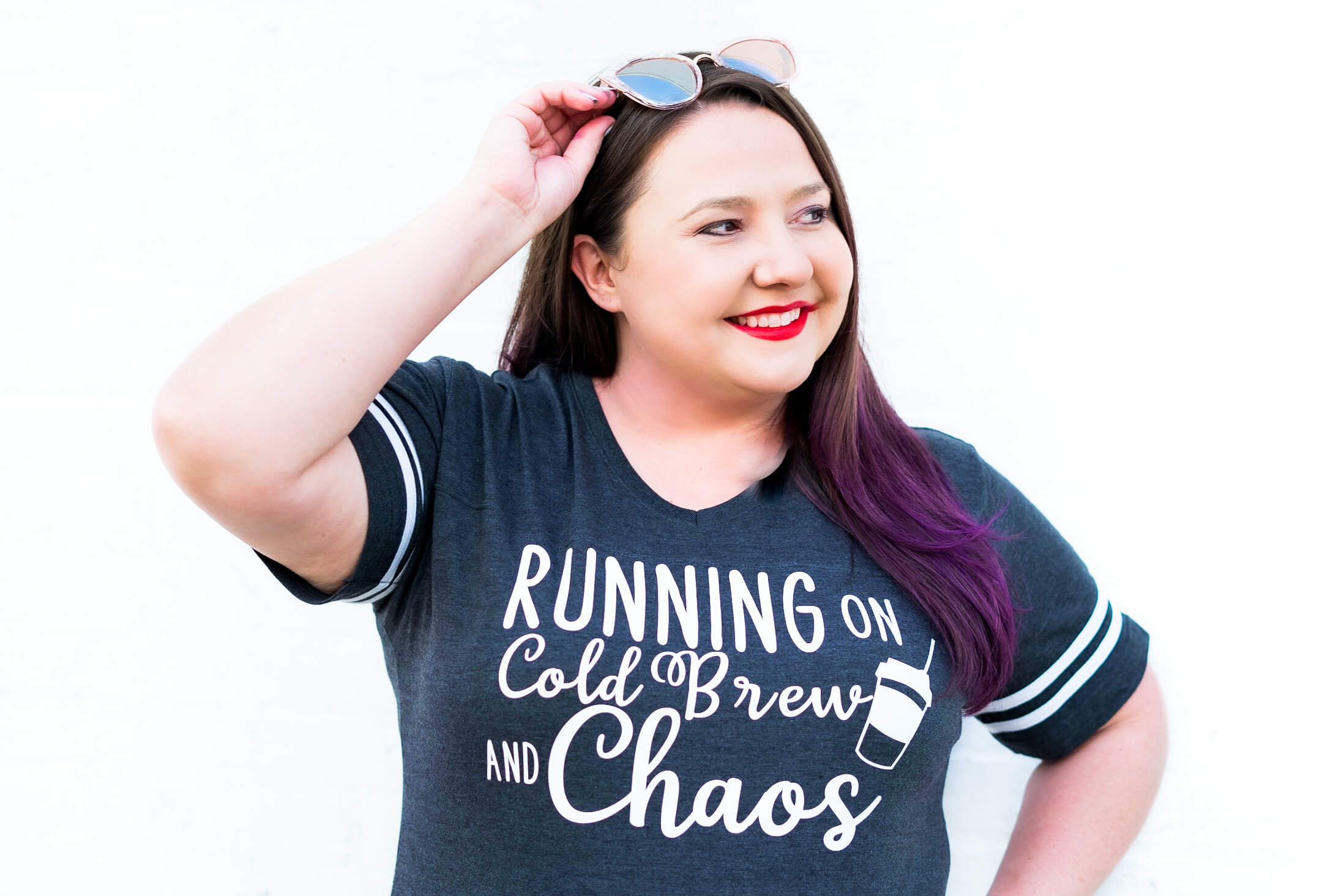 Kim Anderson is the organized chaos loving author behind the Thrifty Little Mom Blog.  She helps other people who thrive in organized chaos to stress less, remember more and feel in control of their time, money, and home. Kim is the author of: Live, Save, Spend, Repeat: The Life You Want with the Money You Have. She's been featured on Time.com, Money.com, Good Housekeeping, Women's Day, and more!