Easy Sew Kitchen Cafe Curtains
This post contains affiliate links. As an Amazon Associate, I earn from qualifying purchases. I also earn from qualifying purchases made with other brands and programs. See my
privacy policy.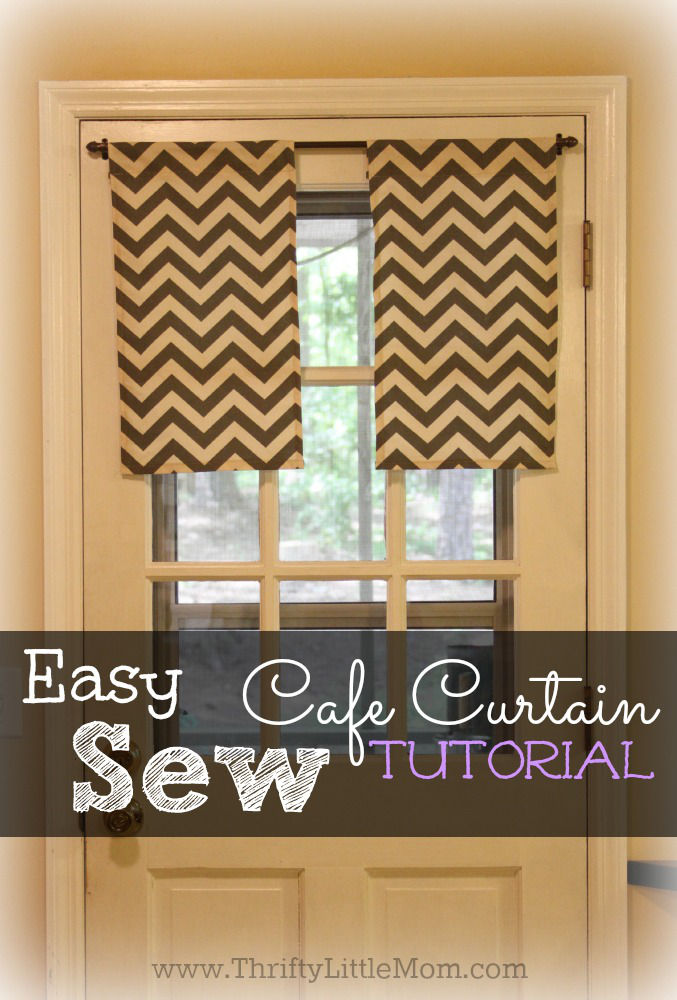 I recently did a small, much needed update to my living room drapes, pillows and wall art.  Since my floor plan is pretty open, it also required me to change out my kitchen curtains to match.  I had a curtain in my kitchen that could be lowered to cover the whole window which I liked but my husband hated.  His family is real big on letting light in.  Especially in the bathrooms where they tend to leave the shades open.  (It is super weird to me and makes me totally uncomfortable going to the bathroom at their house.)  I digress.  I was trying to be resourceful so I found some chevron fabric left over from my Baby Keepsake Frame project.  It matched my room perfectly and I had just enough to make some cafe curtains.  As you may know, I'm not a pattern person so here is how I made my Easy sew kitchen cafe curtains.  Once hung, these curtains offer lots of light which makes my hubby happy and I'm finding that I kind of like that too.
Supplies:
Sewing Machine
Sewing Pins
Fabric ( I needed my fabric pieces to be about 23 x 12.5 inches each)
Matching Thread
Small Curtain Rod
 Step 1: Pick out your fabric ( I used scrap fabric) and cut it down to the size you need.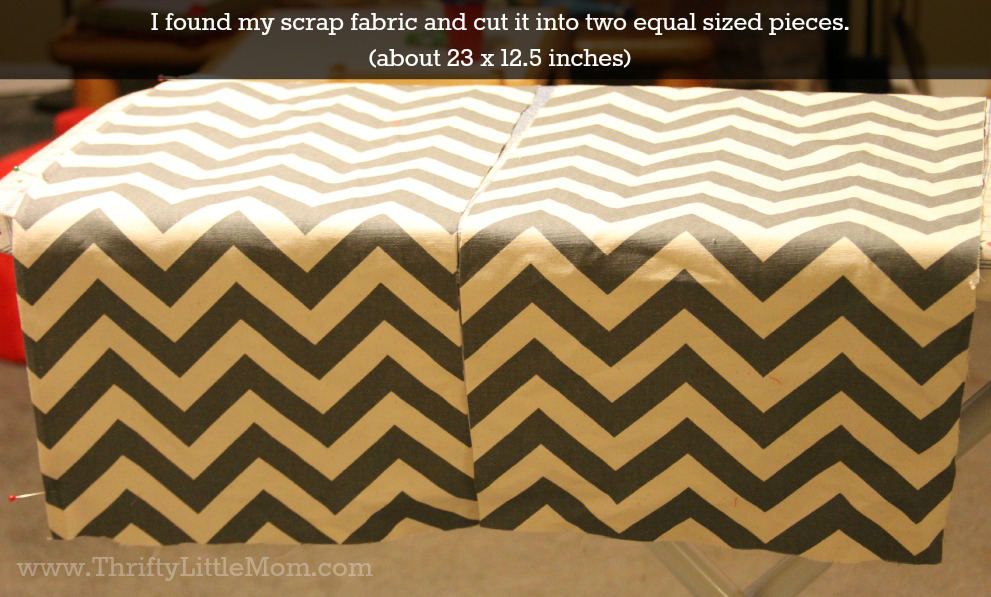 Step 2: Turn the fabric so that you are looking at the back and fold one side at a time down to make a 1/2 inch fold and iron.  Once it seems bent from the iron, go ahead an pin the fabric in several places so you can sew the seam.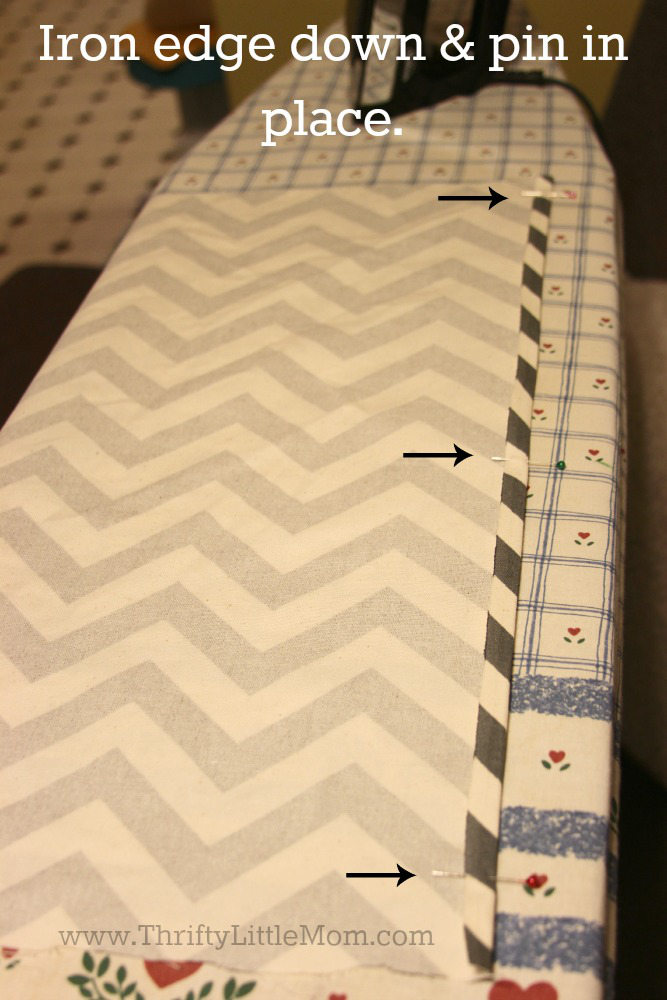 Step 3: Do the same thing you did in step 2 on the short side of your curtain and the opposite long side until all 3 sides are ironed down and pinned.
Step 4: Start sewing your seams.
Step 5: Sew all three sides so your fabric edging is neat and tidy!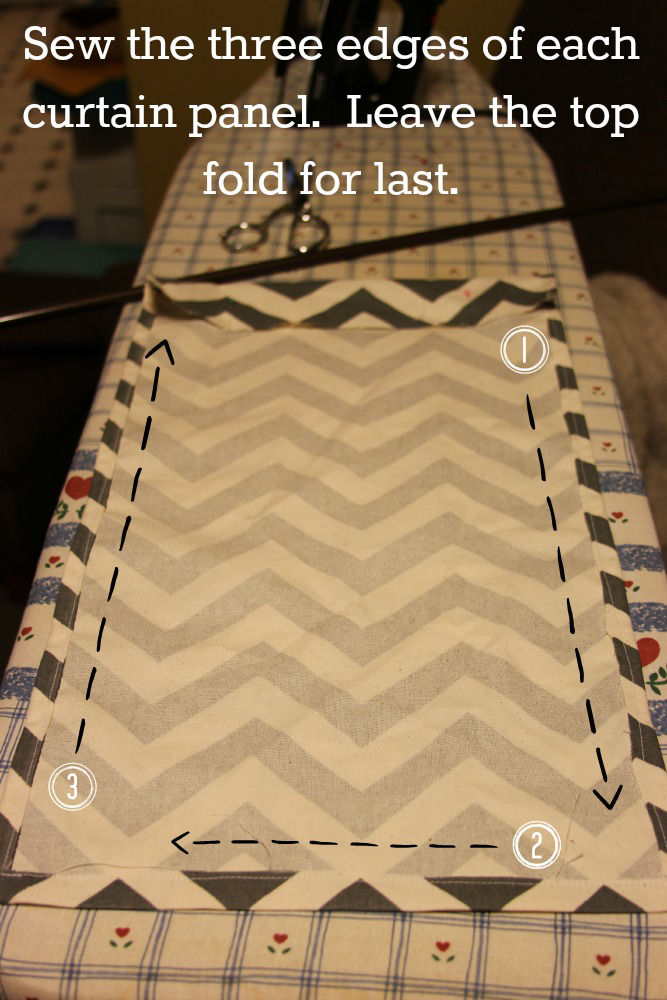 Step 6: Fold the top down about 2 inches creating a space that your curtain rod can easily slide into.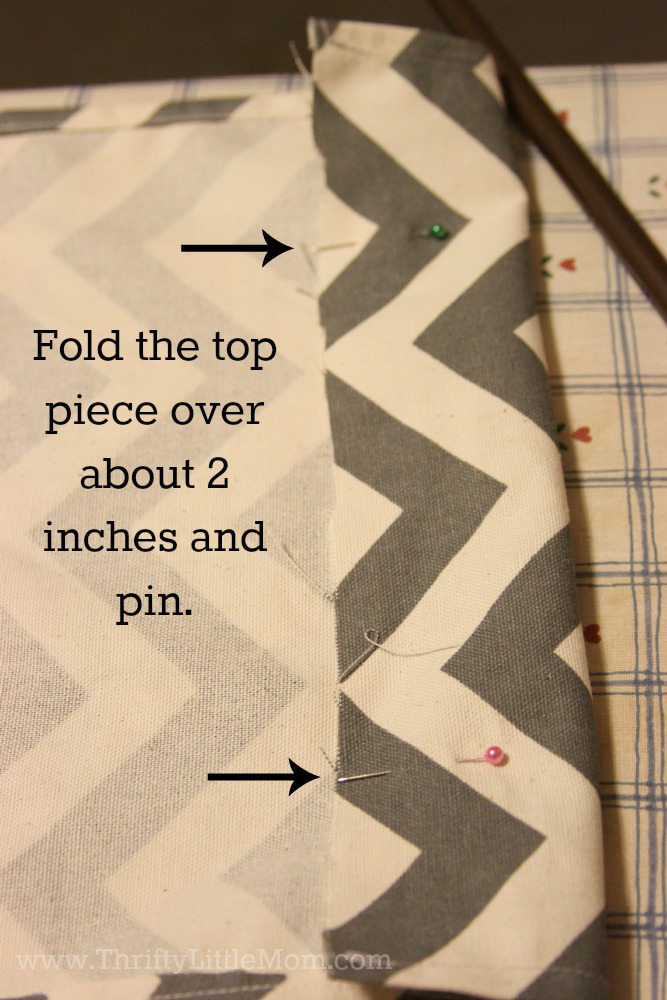 Step 7: Sew it straight across!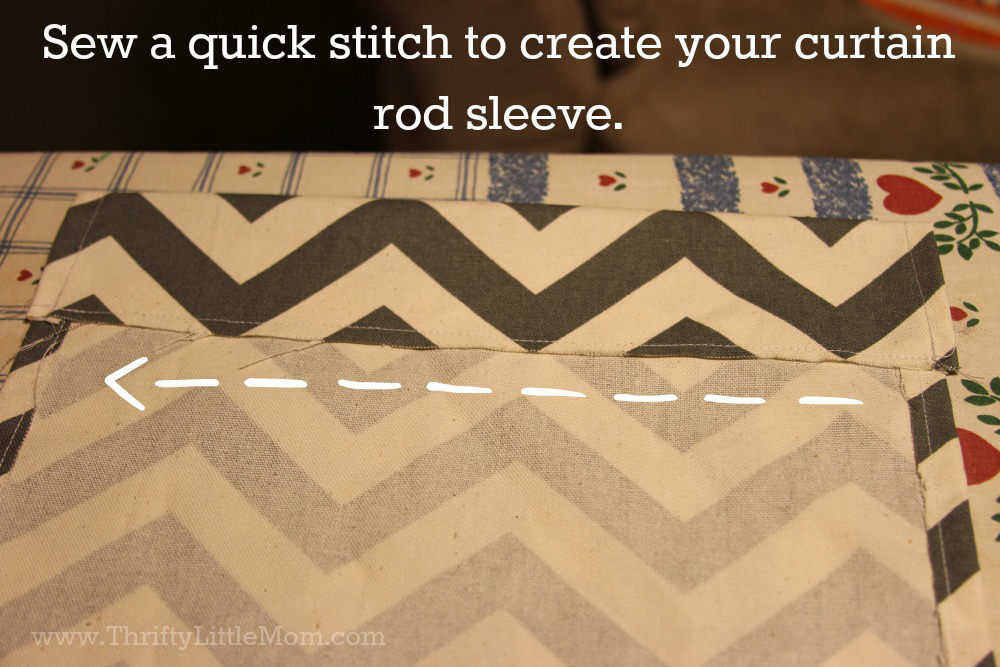 Step 8: Repeat steps 2-7 with the second piece of fabric.
Step 9: Hang and admire your easy sew kitchen cafe curtains.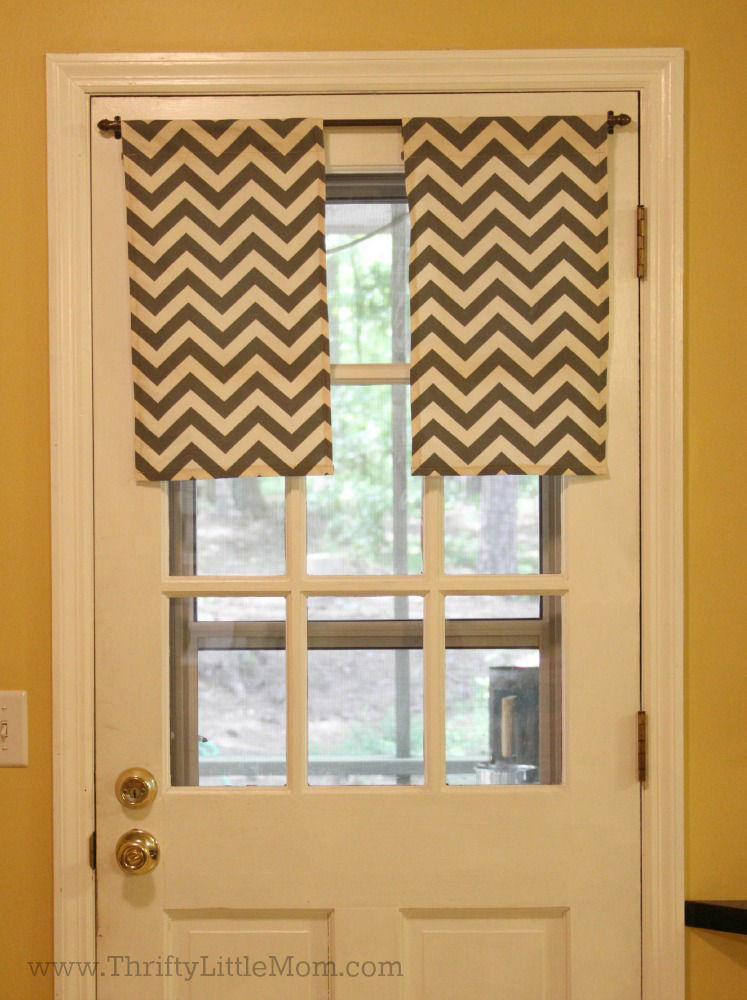 I used what I had available but these curtains could be shorter, longer or even wider depending on what look you are going for.  I hope that you have found this tutorial fore easy sew kitchen cafe curtains helpful and if you have any questions about them, please feel free to leave them in the comments section below.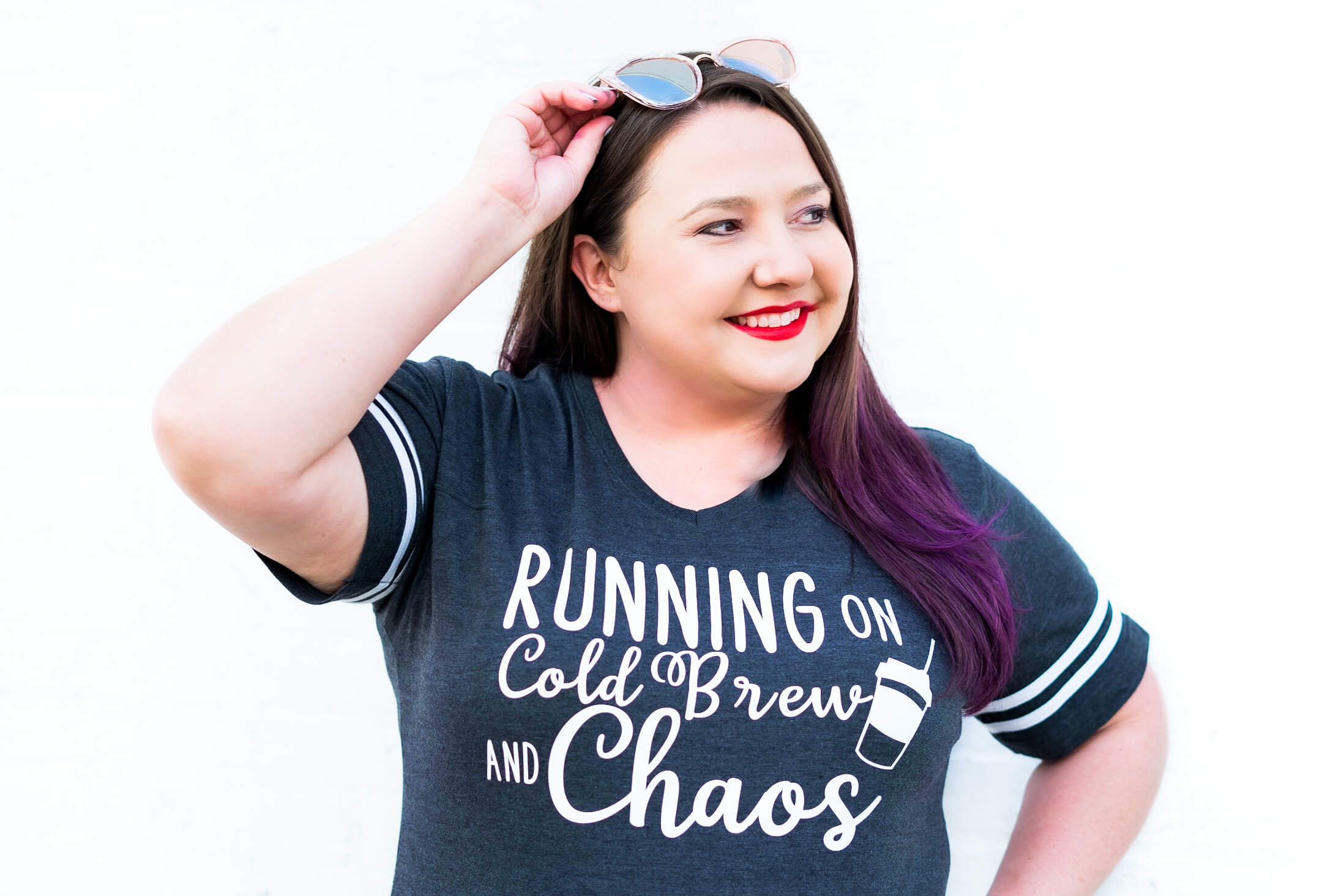 Kim Anderson is the organized chaos loving author behind the Thrifty Little Mom Blog.  She helps other people who thrive in organized chaos to stress less, remember more and feel in control of their time, money, and home. Kim is the author of: Live, Save, Spend, Repeat: The Life You Want with the Money You Have. She's been featured on Time.com, Money.com, Good Housekeeping, Women's Day, and more!