Spinach Stuffed Turkey Tenderloins Recipe
This post contains affiliate links. As an Amazon Associate, I earn from qualifying purchases. I also earn from qualifying purchases made with other brands and programs. See my
privacy policy.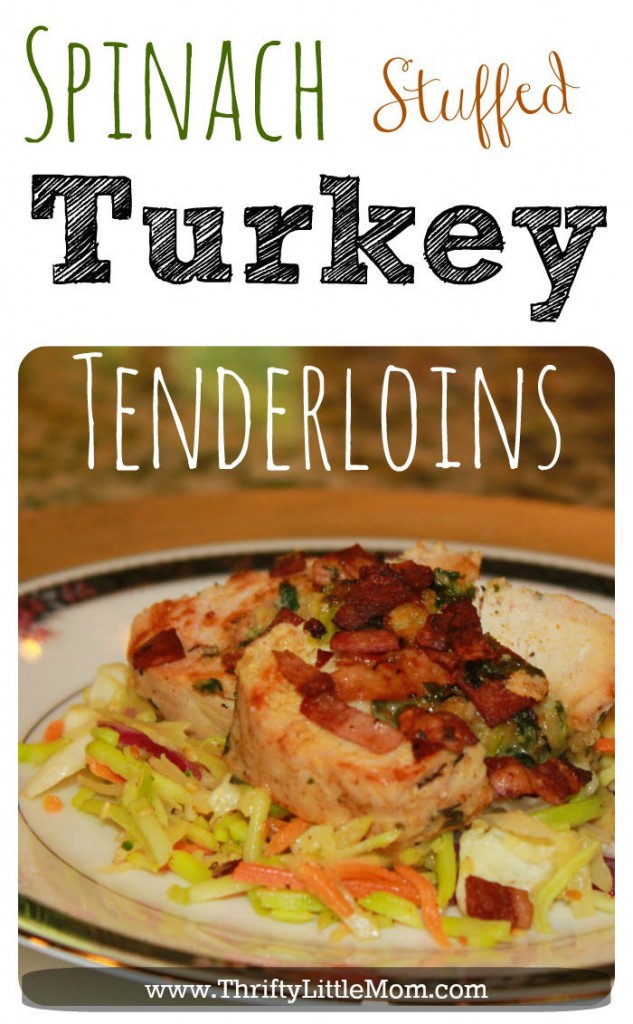 On Wednesday, I wrote about how to make easy, delicious Frozen Herb Cubes for Cooking.  The cubes are a frugal way to make your recipes taste amazing and keep your garden herbs from going to waste.  I wanted to share a Spinach Stuffed Turkey Tenderloins recipe using the savory frozen cubes. This dish is great for your dinner parties where you want to impress your friends. I adapted this recipe from Susan M. Selasky for the Free Press Test Kitchen's Stuffed Turkey Tenderloins Recipe.
Also, you will have stuffing left over. If you can refrain from eating it (trust me, it's yummy), it freezes well to use the next time you make this recipe OR you can stuff mushroom caps with the mixture and bake at 350degrees until browned!
Recipe:
Spinach Stuffed Turkey Tenderloins
Ingredients:
Turkey Tenderloin (they usually come 2 in a pack)
Savory herb Stove Top Stuffing (I use only ½ the recipe)
Olive Oil & Butter (1T each)
¼ cup onion
2 cloves garlic
¼ cup mushrooms (wiped clean with a wet cloth)
2 cups chopped spinach
*12 cubes of frozen herbs
¼ cup shredded parmesan cheese
TurkeyBacon
**About 6 Toothpicks
Directions:
Rinse, 'butterfly' & pat dry the tenderloins then seasonwith your favorite season-all. I love Tony Chachere's, but I, also, add extra garlic powder, paprika and freshly ground black pepper to both sides. Set aside in a casserole dish coated with olive oil.
Prepare stuffing according to box directions.
Finely chop then sauté in a skillet with 1T butter & 1T olive oil: onions, garlic & mushrooms until onions are translucent and mushrooms are soft. (Your house will smell fantastic at this point!!!)
Add spinach and about 6 cubes of frozen herbs, coverand simmer over a low heat until spinach has wilted.
Pour contents into a bowl, add stuffing & cheese; mix well.
Add spoonfuls of the stuffing to the prepared tenderloins, pinch close, wrap in turkey bacon and insert toothpicks to hold them together.
Deglaze the skillet by adding 6 more frozen cubes of herbs over a medium high heat and pan fry the turkey tenderloins until brown on all sides (about 2 minutes per side)
Transfer tenderloins and drippings into a coated casseroledish, add about ¼ cup of liquid (your choice: broth, white wine or water) and bake at 350 degrees for about 25-30 minutes.
*see the insert for making your frozen herb cubes
**soak the wooden toothpicks in water for a few hours or overnight so they will be easy to remove
If you are interested in reading more about making your own frozen cooking cubes, click the picture below to visit my post that gives you more images and details.

I hope that this Spinach Stuffed Turkey Tenderloins recipe comes out perfectly for you.  The frozen herb cooking cubes should it give a little extra dash of savory flavor.  Please feel free to share your favorite stuffed turkey tenderloin thoughts or ideas in the comments section below.
Access my FREE Party Printables Vault!
Subscribe to my weekly intentional living email magazine and I'll give you access to my life printables vault! Cleaning, planning, organizing and more!
Don't forget to check out what's in the resource library! https://thriftylittlemom.com/thrifty-little-mom-resource-library/ Password: Thriftyprints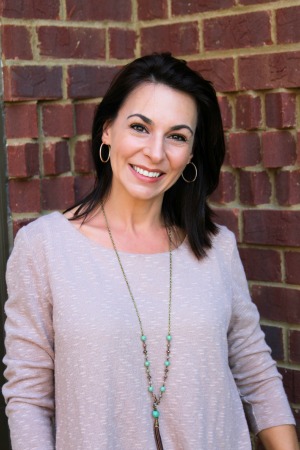 Rhonda is the owner of My Symphony Seasonings, LLC located in Georgia. She has a passion for good food, health & entertaining which was the perfect combination for creating My Symphony Seasonings, a company that encourages you to cook and eat whole foods, close to nature by providing original recipe blends of organic herbs & spices, free of fillers and artificial preservatives to add flavor, richness and health benefits to your dishes!