5 Tips For Saving Money On College
This post contains affiliate links. As an Amazon Associate, I earn from qualifying purchases. I also earn from qualifying purchases made with other brands and programs. See my
privacy policy.
The truth is, I haven't been in college since 2005 (Go 49ers).  That means some stuff is the same but a lot has probably changed.  I really wanted to write a post on tips for saving money on college but felt a little out of touch.  Luckily while over at my good friend Rhonda's house, her daughter was home from UGA.  When I brought up the fact that I was looking for some tips and she started pouring out ideas.  So much so that I asked if she wouldn't mind just writing the post for me.  Thankfully she enthusiastically agreed.  Now you can benefit from some "current" wisdom.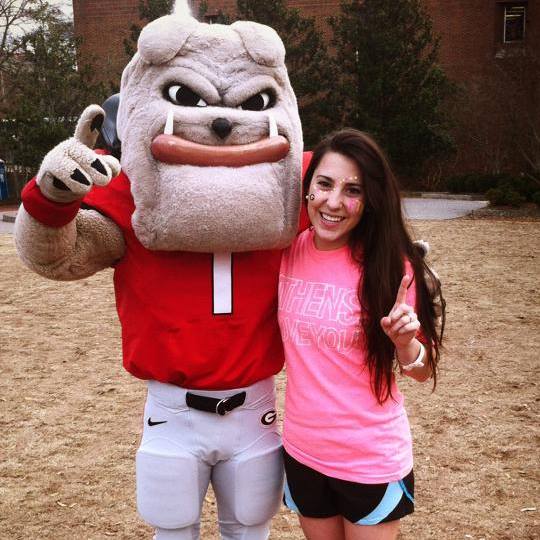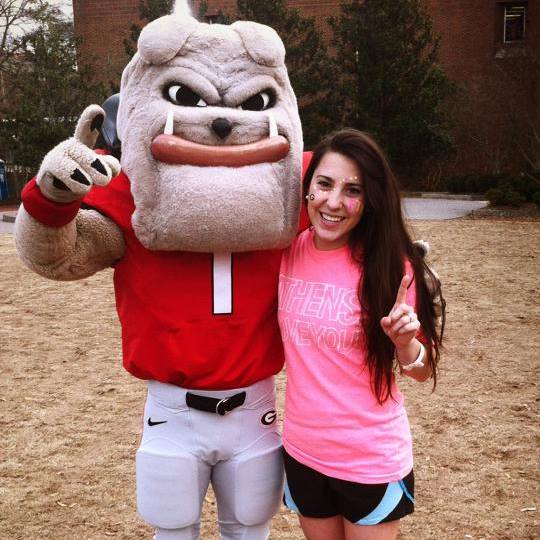 Guest Post By: Gabrielle Roth
I had heard several times in my life the phrase "broke as a college student" but never really understood the reality of it until this year. As a freshman at the University of Georgia I had to learn the ropes of school and living on my own, but also how to pinch a penny and make my dollar go farther than I could imagine.
 Here are the top 5 ways I saved money this year!!
1. Books!
These are a necessity since the entire reason you are in college is to get a degree and you simply cannot do that without passing classes.
Is it Necessary? First thing, ask your professor which of the books on the syllabus will you 

actually

 be using; just because it is on the syllabus doesn't necessarily mean you will use it or at least enough to actually purchase it.

Online Shopping- With the books I did need to buy, I learned fairly quickly that the books in the University bookshop and even some off campus bookstores were outrageously priced. I consider myself a pro at online shopping so I figured why not start there?
Online Rentals! I found out that Amazon rents out textbooks to students at extremely reasonable prices and if you sign up with your college or university email you get 6 months of free amazon prime.
The kindle store on amazon offers affordable versions of e-books or if you prefer paper I bought several of my books used on amazon.

I would suggest finding a friend (or making one since you are in college to meet new people) who will split the cost of text books with you and share it for the semester.

FACEBOOK Classifieds- My last advice for saving money on books would be to see if your college or more specifically graduating class has a facebook page where books are bought and sold. Fellow students feel your pain and are usually very willing to bargain on books. 
2. Food.
Many colleges require freshman to be on meal plan their first year at school, which makes sense because these dining halls seem to be a vacuum for money.

The meal plan at UGA was roughly $2000 per semester for 7 days a week unlimited food.

Worth It? For guys that may be worth it, but I am a girl and I do not eat enough food to make it worth what my parents were paying so second semester I took my meals into my own hands.  I allowed myself $200 a month for eating (groceries and eating out).
Compare- My first suggestion would be to compare your local grocery stores and supermarkets and see who has the best bang for your buck.
Save on Groceries & Gas- I used Kroger because I could use a Kroger card which saved me money on groceries as well as gas.
Use Coupons- Also I did not go anywhere without a coupon. Grocery stores will typically accept store and product coupons so doubling up helped.
Restaurants- As far as restaurants go my college hands out coupon books to its students with all local restaurant deals so I never paid full price for a meal eating out either.
Be a FREE-gan- And if healthy options aren't really a concern for you then there are plenty of events on campus that offer free food for attending.
3. Apartment vs Dorm.
Many people may find this surprising but University housing these days is actually more expensive than living in an apartment.

Dorms- My freshman dorm, all 8 by 14 feet of it complete with community bathrooms, cost $6,000 for two semesters (9 months).
Apartments- The apartment I will reside in this year is three bedroom, three bath and will cost $5,100 for 12 months including utilities. My roommates and I toured practically every apartment complex in Athens and crunched numbers for each one and almost every single one ended up saving us at least $300 a year.
All-Inclusive- There are so many options when choosing an apartment, so many we found included furniture and even transportation to campus!
More Control Over Expenses- The other great thing about an apartment is you can control the utilities. How much water you use, remembering to unplug unused appliances and chargers, and other things all of which will save you money.
4. Parking Pass.
UGA charges a ridiculous amount to take a piece of asphalt for a few hours a day, many passes costing $300-400 for two semesters.  The parking spots on the less populated and congested parts of campus are usually cheaper so parking there and then taking the bus or walking will save some money.
 5. Clothes.
In college you will be invited to lots of themed parties, events, etc (especially is you go greek) and not everyone has an arsenal of costumes on hand.

Costumes- To save money on anything from clothes to costumes I highly encourage thrifting.
Thrift Stores- The thrift stores around colleges are a gold mine for accessories as well as name brand clothes and furniture. College students move all the time and when they do thrift shops all around are accepting of old furnishings and clothes.
Name Brand- Also many stores carry big name brands such as southern tide, vineyard vines, lilly pulitzer, ralph lauren, southern proper; that are mainly popular in SEC schools.
College Apparel- Also do not go crazy and buy tons of your school paraphernalia because most colleges give out free t shirts all the time so it's easy to stock up on spirit gear without it costing you a dime. 
I'm so thankful for Gabrielle sharing her current college wisdom.  I hope her 5 tips for saving money on college helps you find some ways to keep a little more money in your pocket this school year.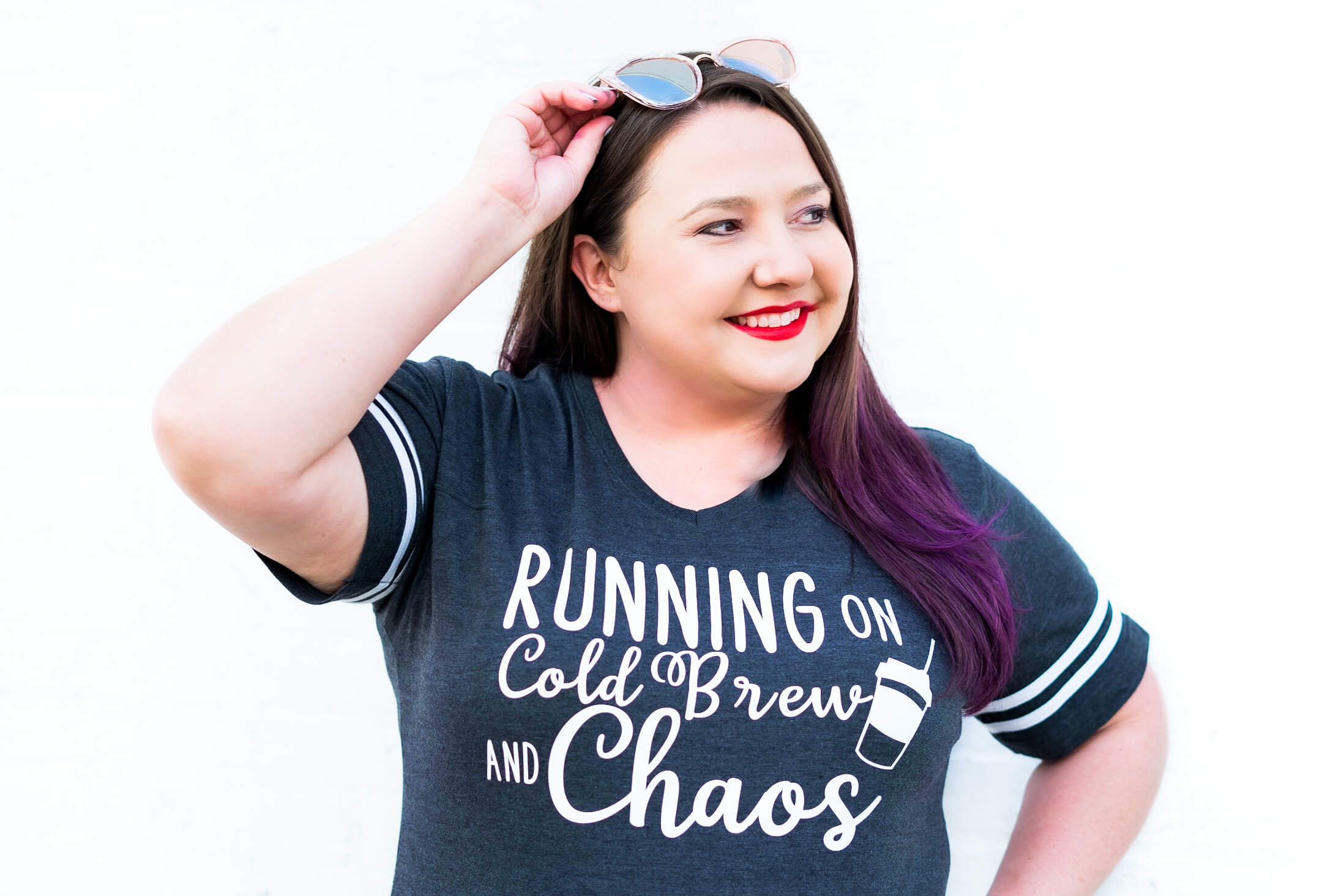 Kim Anderson is the organized chaos loving author behind the Thrifty Little Mom Blog.  She helps other people who thrive in organized chaos to stress less, remember more and feel in control of their time, money, and home. Kim is the author of: Live, Save, Spend, Repeat: The Life You Want with the Money You Have. She's been featured on Time.com, Money.com, Good Housekeeping, Women's Day, and more!