Hot Fudge Single Serve Brownie Sundae
This post contains affiliate links. As an Amazon Associate, I earn from qualifying purchases. I also earn from qualifying purchases made with other brands and programs. See my
privacy policy.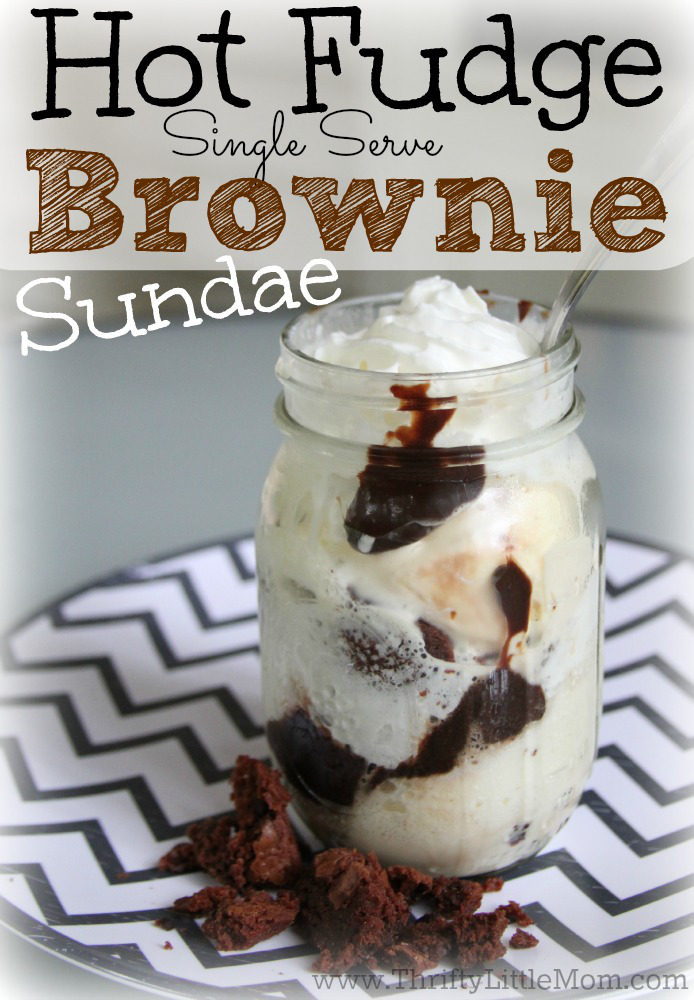 My husband and I came to conclusion in early spring that we never see our friends anymore.  Time flies by and we go months without seeing the people that really matter to us.  Our resolution to the problem was to set 3 specific Friday's throughout the summer to host what we declared as Anderson Summer Shindigs.
We sent out a single invitation at the beginning of the summer letting people know they could drop by our house on any or all of those 3 dates to just eat, hang out and catch up.  That way we were making time for our friends and doing something outside the norm.  I love hosting parties and one of my favorite parts is preparing a dessert because we all know that's what people save room for anyway.
This time I left the berries alone and went straight for the chocolate.  When I have parties I prefer to to make things single serve because to me it seems easier to eat and to clean up.  I came up with the Hot Fudge Single Serve Brownie Sundae's because it encompasses everything I love about eating out a fancy restaurant.  I love those hot brownie desserts with cold ice cream.  I re-created my version in a single serve mason jar.  They are really rich, but were a big hit!
Here's What You Need: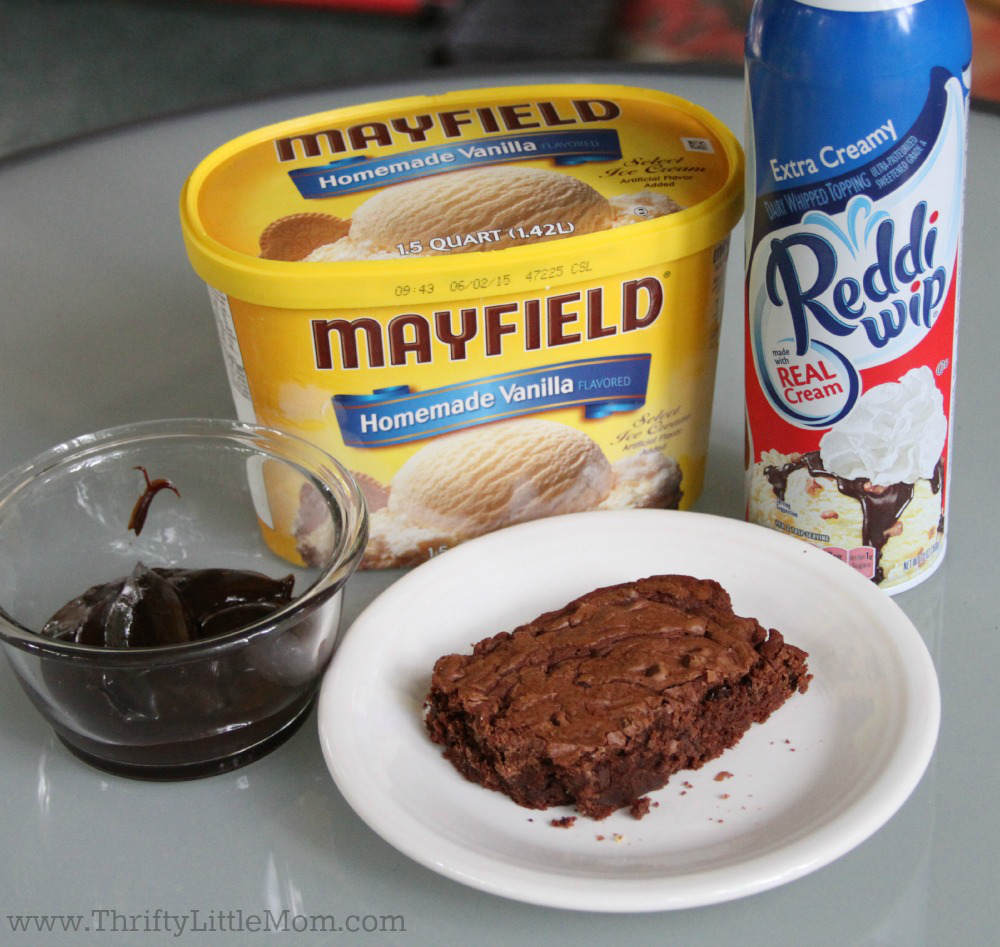 Hot, fresh baked brownies ( I used the Immaculate Baking Mix brand of brownies)
High Quality Vanilla Ice Cream
Microwavable Hot Fudge Topping (I used Smucker's brand found on the ice cream aisle).
Whipped topping
Step 1: Cut up the brownie into chunks.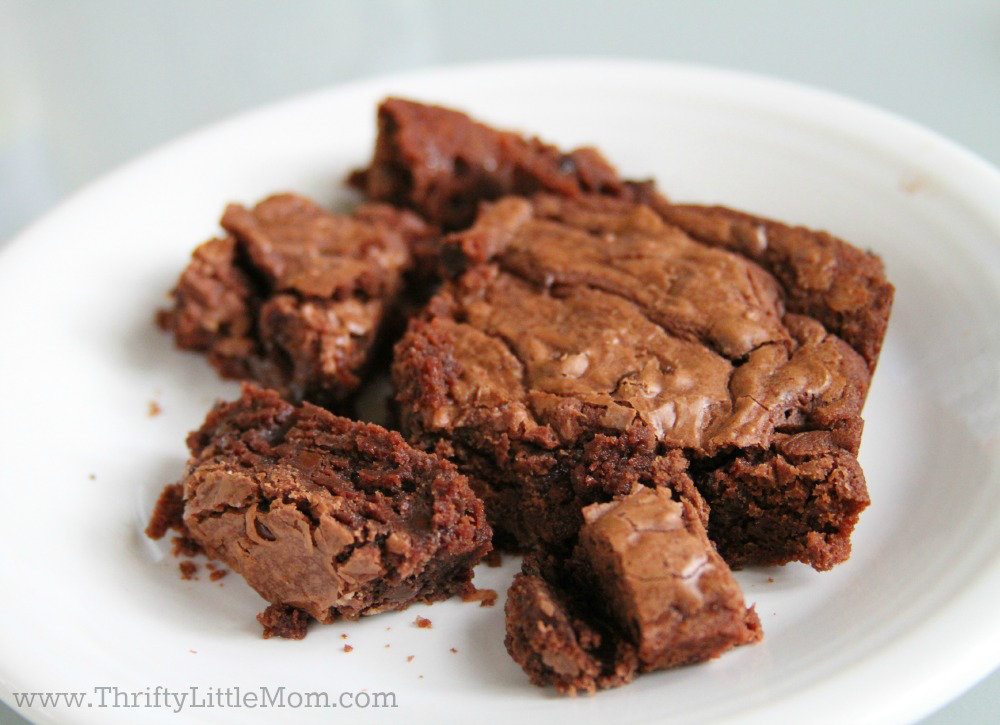 Step 2: Drop chunks down in your glass or jar.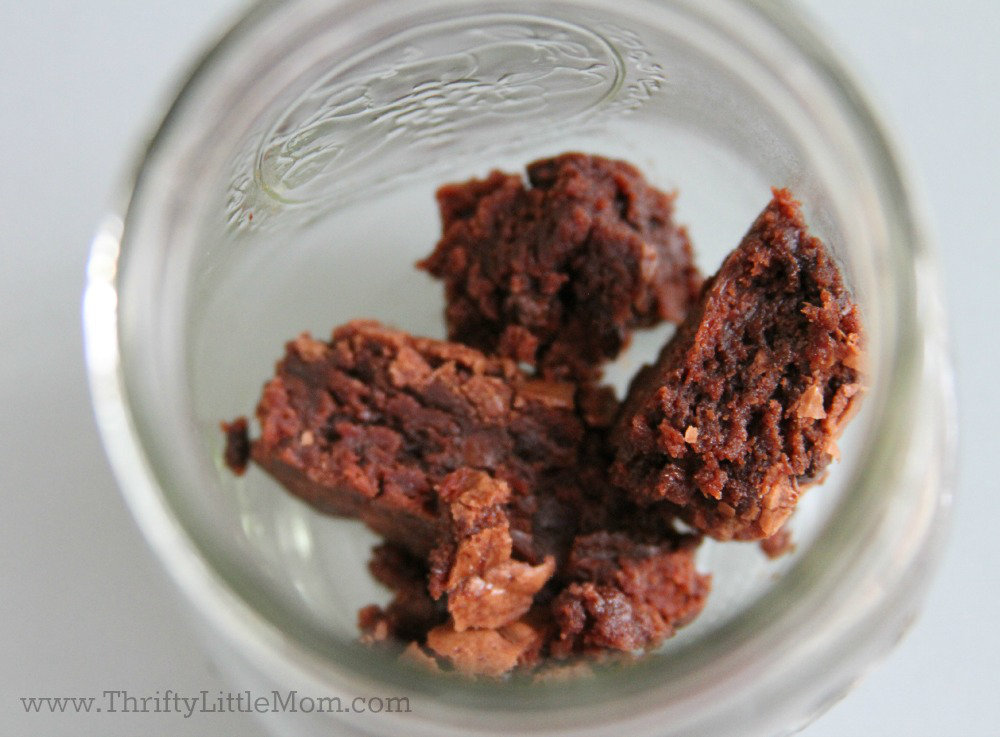 Step 3: Dollop a scoop or two of ice cream on top of the warm brownies.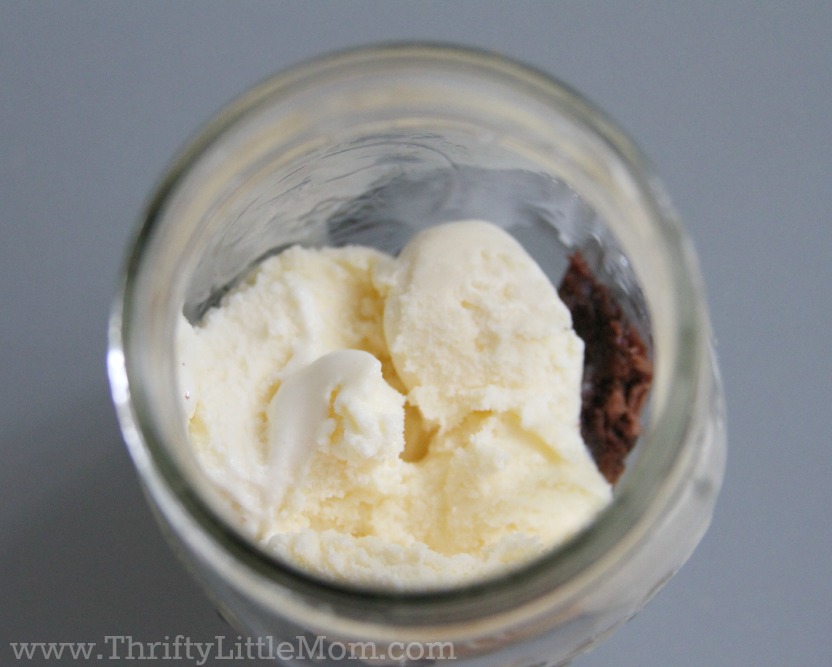 Step 4: Spoon a little hot fudge over the creamy ice cream layer.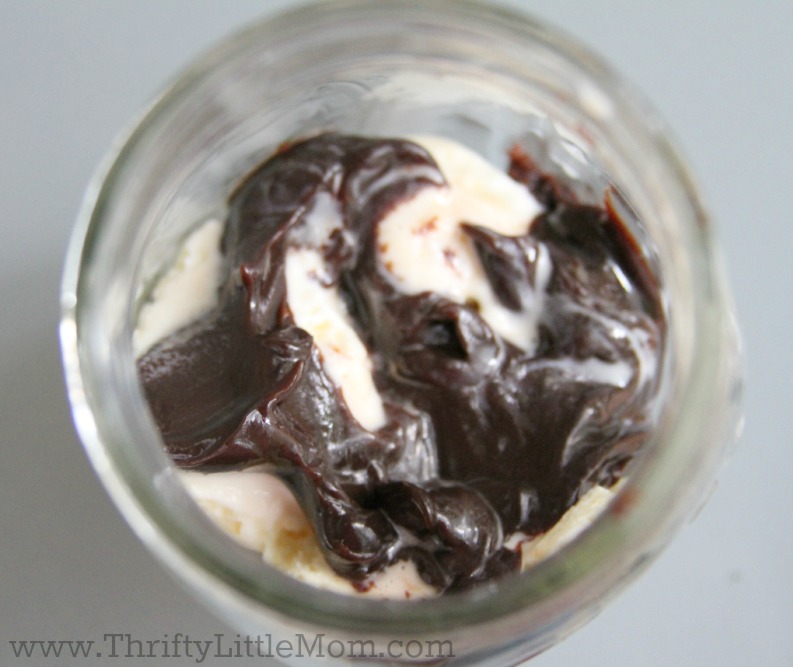 Step 5: Inject some delightfully light whip cream inside the jar.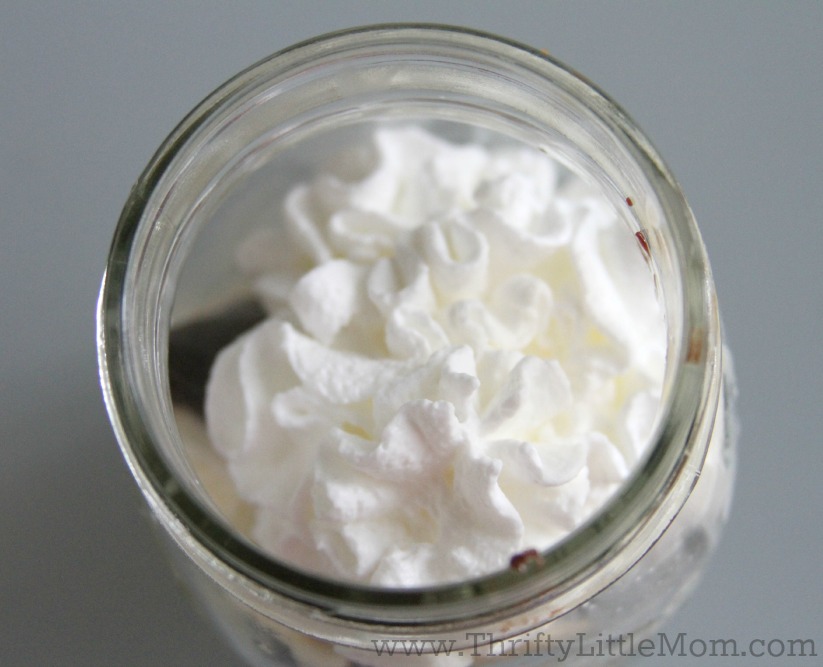 Step 6: Add one more layer of warm brownie chunks.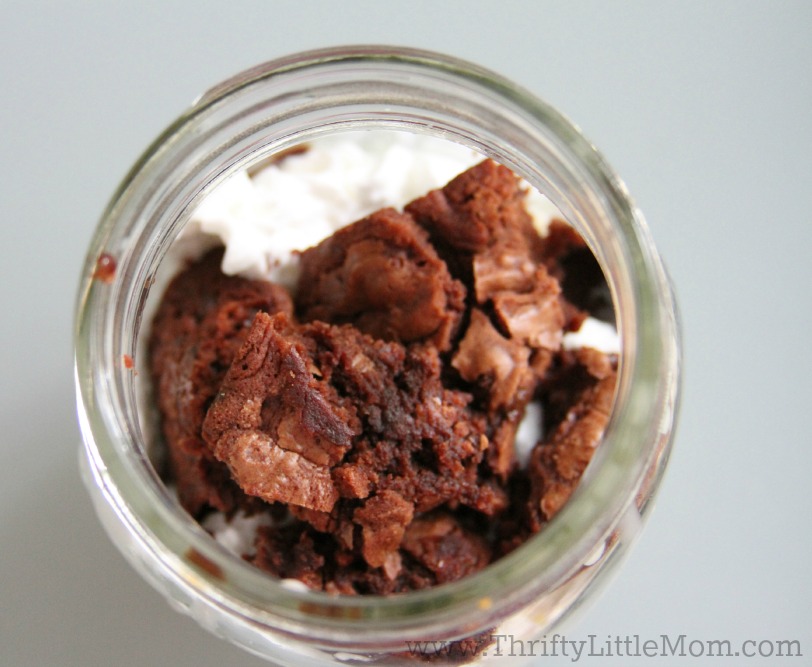 Step 7: Add another layer of ice cream followed by another dancing layer of fudge.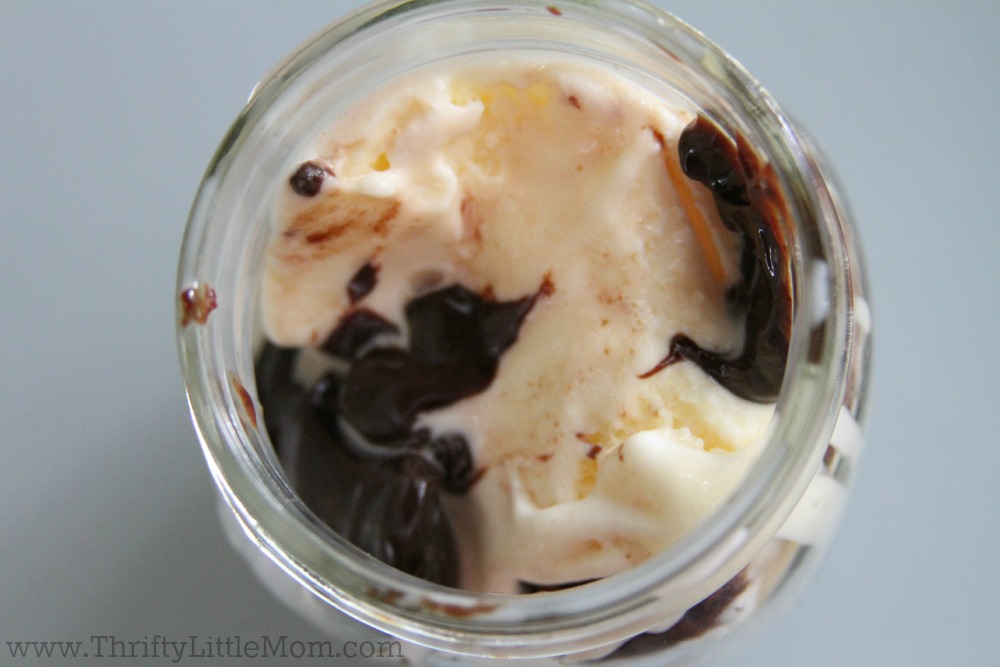 Step 8: Top the jar off with a carefully crafted mound of whip cream and you're ready to serve your hot fudge single serve brownie sundae!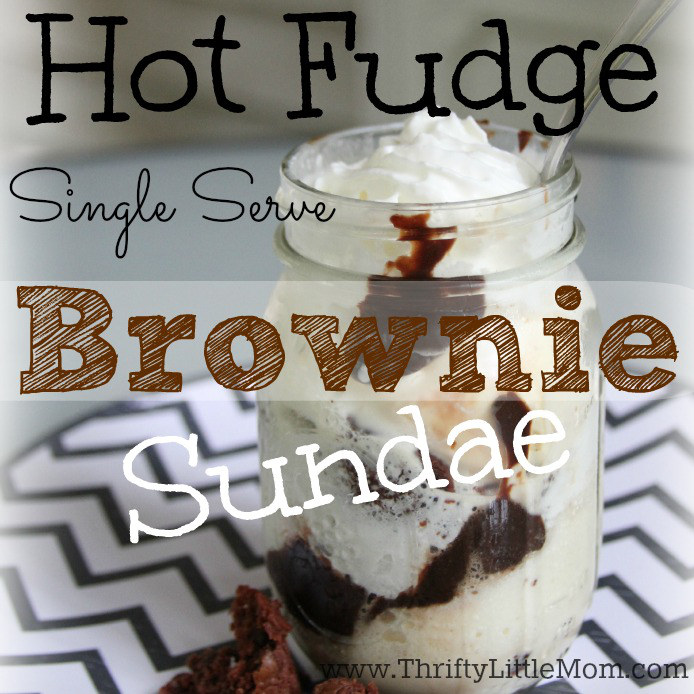 Access my FREE Party Printables Vault!
Subscribe to my weekly intentional living email magazine and I'll give you access to my life printables vault! Cleaning, planning, organizing and more!
Don't forget to check out what's in the resource library! https://thriftylittlemom.com/thrifty-little-mom-resource-library/ Password: Thriftyprints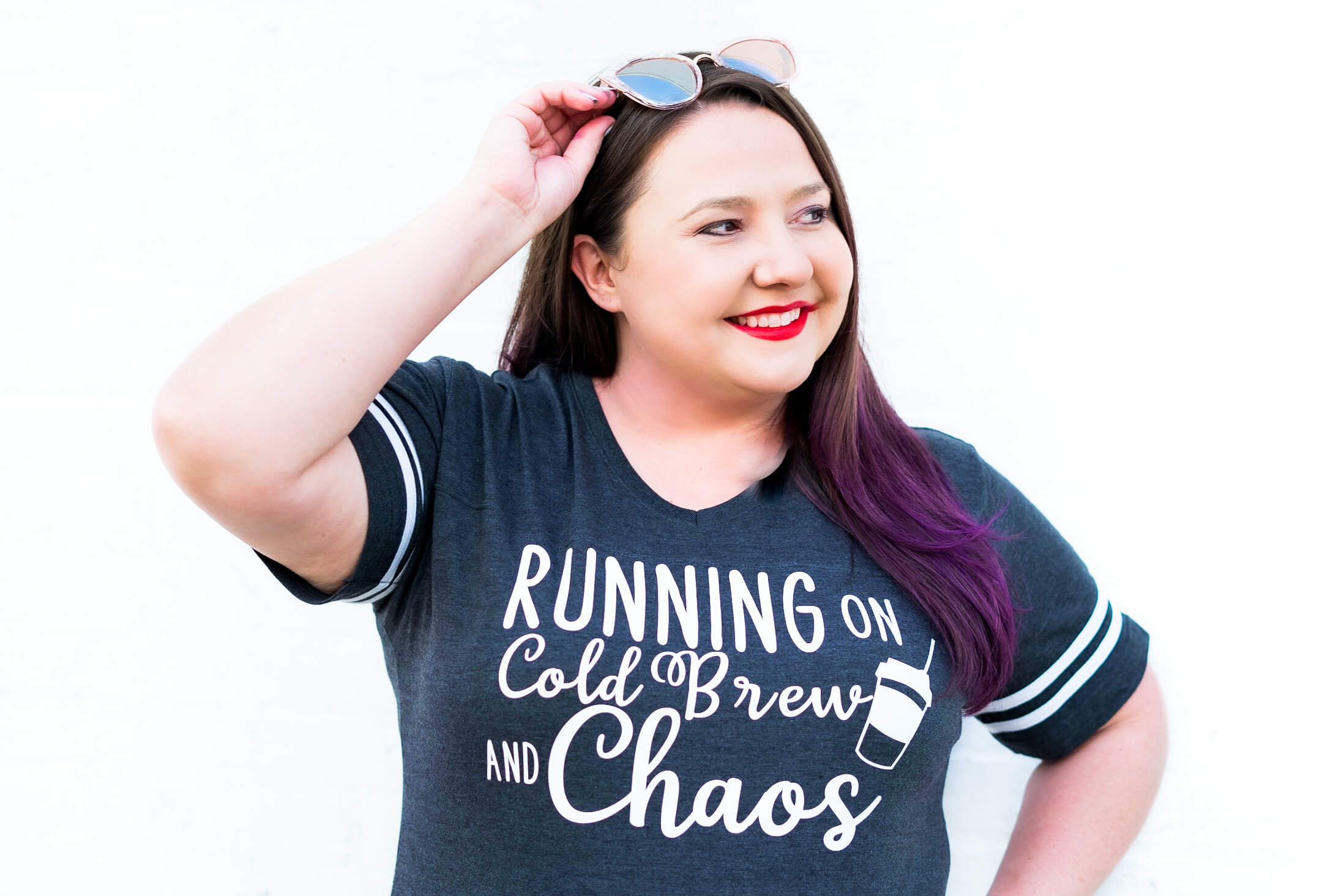 Kim Anderson is the organized chaos loving author behind the Thrifty Little Mom Blog.  She helps other people who thrive in organized chaos to stress less, remember more and feel in control of their time, money, and home. Kim is the author of: Live, Save, Spend, Repeat: The Life You Want with the Money You Have. She's been featured on Time.com, Money.com, Good Housekeeping, Women's Day, and more!