Extending the Life of Kids Clothes in 5 Simple Steps
This post contains affiliate links. As an Amazon Associate, I earn from qualifying purchases. I also earn from qualifying purchases made with other brands and programs. See my
privacy policy.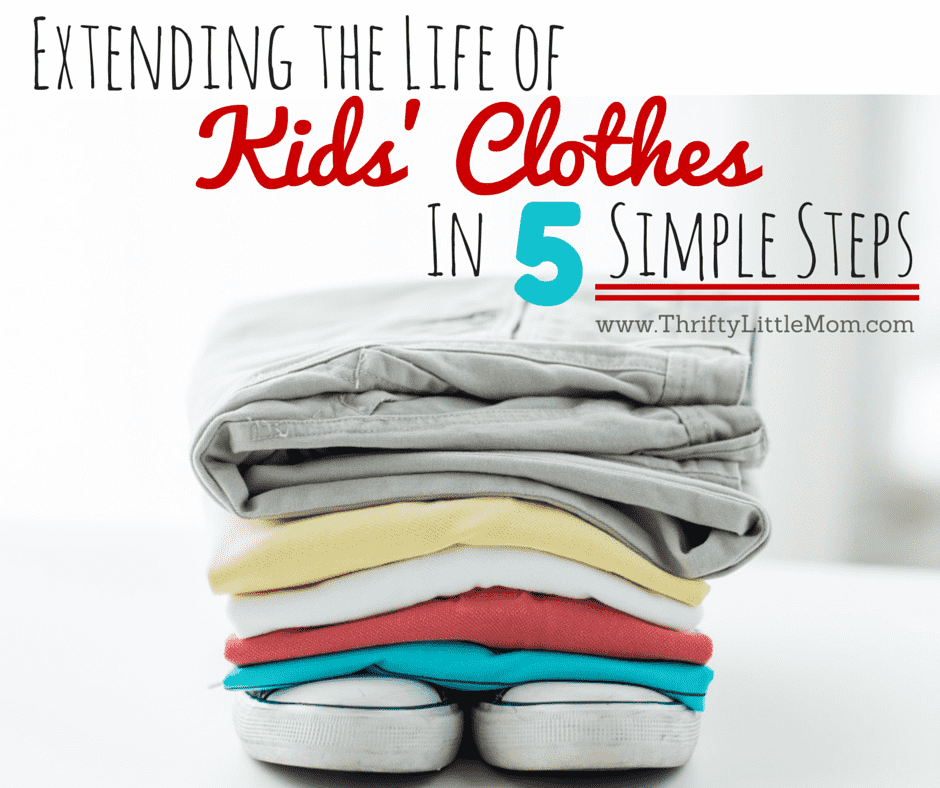 When you become a mom, many things in life change. One of those things for me was my daily wardrobe. What was once a carefully selected, Pinterest worthy outfit with matching jewelry, quickly became old 5K t-shirts and yoga pants. As you can probably attest, it's inevitable that by the end of each day you and your kid will have a minimum of 3 unidentifiable stains on your clothing.
As my son gets older, there are far less stains on me and far more on him. Stains that I can't imagine where he picked up. My mind forms an image of Dennis the Menace. Little boys doing what they do best: chasing frogs through the mud, putting them in their pockets and coming home to an outraged mother.  Around our house it's yogurt pouch explosions, milk, dirt and water color paint.
When it comes to stain removal, I get pretty serious. First of all, I hate passing something down to the "play clothes" drawer just because of some staining. Second, I want the clothes my son has to look nice enough to wear anywhere from the grocery store to church. And third, when he outgrows his clothes, I re-sell them at kid's consignment sales because I rely on that income to purchase his next size up each season.
Since I can't always control what he gets on himself, I've learned to adjust my laundry routine. To keep my son's clothes in good shape while he wears them and make a way to re-sell them in the future, I have a 5 step clothing care system that keeps them looking newer longer.
1. Choose the Right Detergent
With so many options available, finding the right detergent can be difficult.  In my case I have several criteria that helps me narrow down my selection and it just so happens that method 4x concentrated laundry detergents meet and exceed my "good detergent" check list.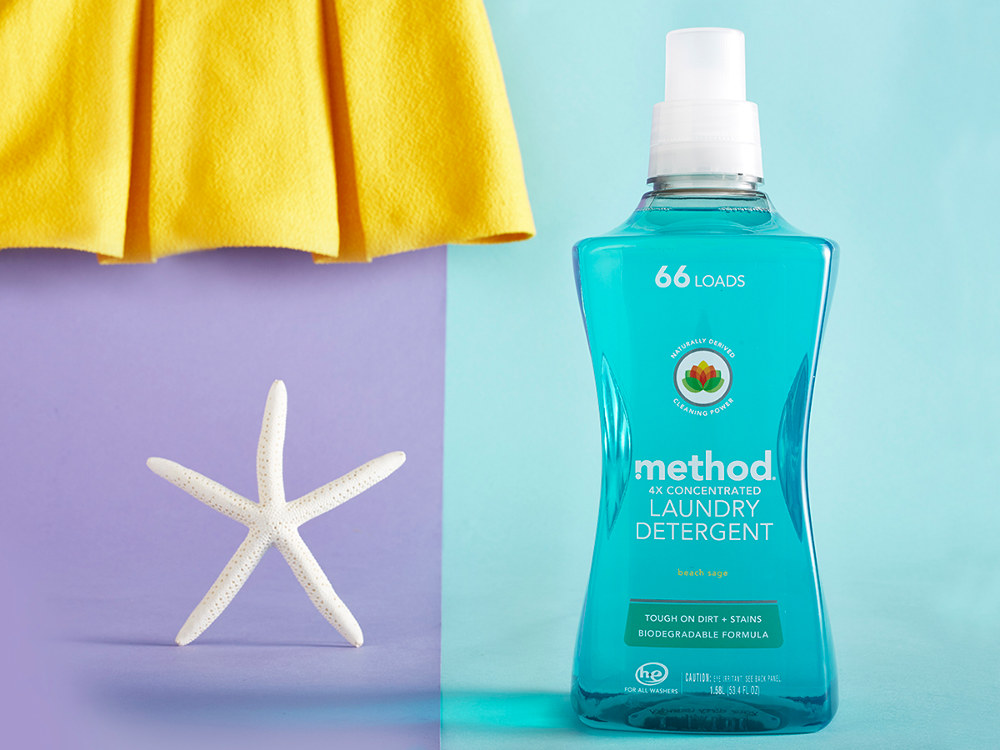 Hypoallergenic- I have sensitive skin and can easily break out in rashes so this is a must for me and my family.
Nice Scent- I love fresh smelling laundry.  When I take a warm fluffy bathroom towel out of the dryer and get a whiff of freshness I feel like a good housewife.  My favorite scent is Beach Sage by method.
If you or your kids are sensitive to product scents, method also has a free and clear version (great for washing newborn baby items).
Keeps the Color- Since I re-sell my clothes, I try to find detergents that keep the clothes looking newer longer without fading.
Keeps Whites, White- I hate dealing with bleach.  Without a doubt I spill the bleach every time I try and pour it into the washing machine drawer.  I've got white marks on my carpet to prove it.  If a detergent has a built in whitening agent, it's for me.
High Number of Loads- I really like getting a lot of loads out of one bottle of detergent. Typically, more loads mean a bigger container.  Bigger bottles are harder to pour and take up tons of laundry room storage space.
What I like about the method 4x concentrated laundry detergent is that they come in highly concentrated forms so the bottles are easy to handle, take up way less room in my laundry area and don't take up my entire recycling bin when I'm done with them.
2. Pre-treat Stains
Since this product can be used to pre-treat stains, I don't have to spend extra money on a separate stain removal product that adds more clutter to my laundry room. Pre-treat stains with a little dab of method 4x laundry detergent and give it a gentle scrub with an old soft bristled toothbrush.
3. Cold Water – Short Cycle
If you own a high energy washing machine and haven't tried the "short cycle", you've been wasting hours of your life. I keep the cycles short and the water cold which reduces wear on clothes, saves time and energy costs! Triple win!
4. Hang Dry or Dry on Low Heat
If we got into the habit of line drying our clothes, they would last a lot longer simply because they would avoid the heat and wear and tear of the dryer.  For most moms that's totally impractical.
The next best option is to simply dry your clothing on your dryer's lowest heat setting.  If you listen for your cycle end signal, you can also save some energy by quickly loading your next batch in the dryer while the drum is still warm. This way your machine doesn't have to heat up again for the next load and reduces the need for ironing as well.
5. Mending Worn Fabric
One thing I find with some fabrics, is that they form those little tiny fabric balls all over them.  My secret is a fabric shaver.  I keep one in my laundry area and anytime I catch those little balls, I simply shave them off making the garment look new again.
By using an intentional laundry routine, you can keep your kids' clothes looking better, longer whether you are simply going to pass them down, donate them or re-sell them.  These steps also apply to keeping your own clothes looking better longer.  If you want more tips and tricks on getting maximum style miles out of your closet, you should check out this video guide from ASOS X method.
I hope that this post on Extending the Life of Kids Clothes in 5 Simple Steps has given you some laundry day inspiration and will help keep your family's clothes going the distance for years to come.  Remember, if you want to try method 4x concentrated laundry detergent, use the code THREEFORME for $3 off your online purchase at methodhome.com
Do you have any of your own laundry day tips or tricks that can help prolong the life of clothes?
I was selected for this opportunity as a member of Clever Girls and the content and opinions expressed here are all my own.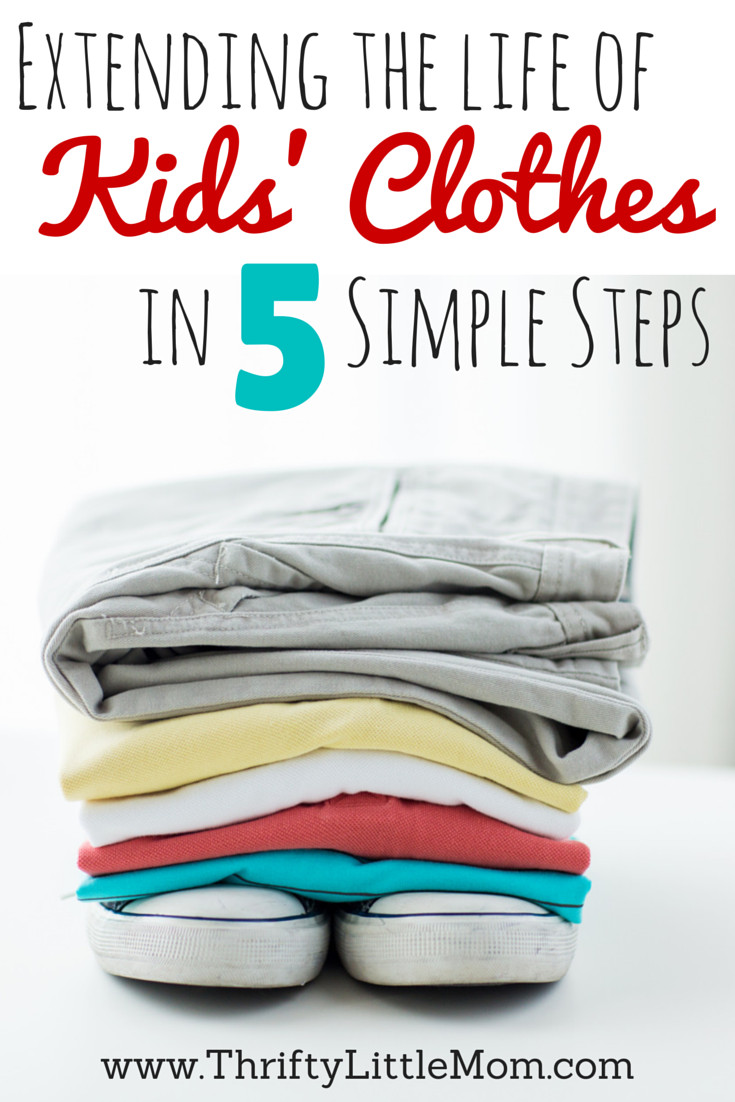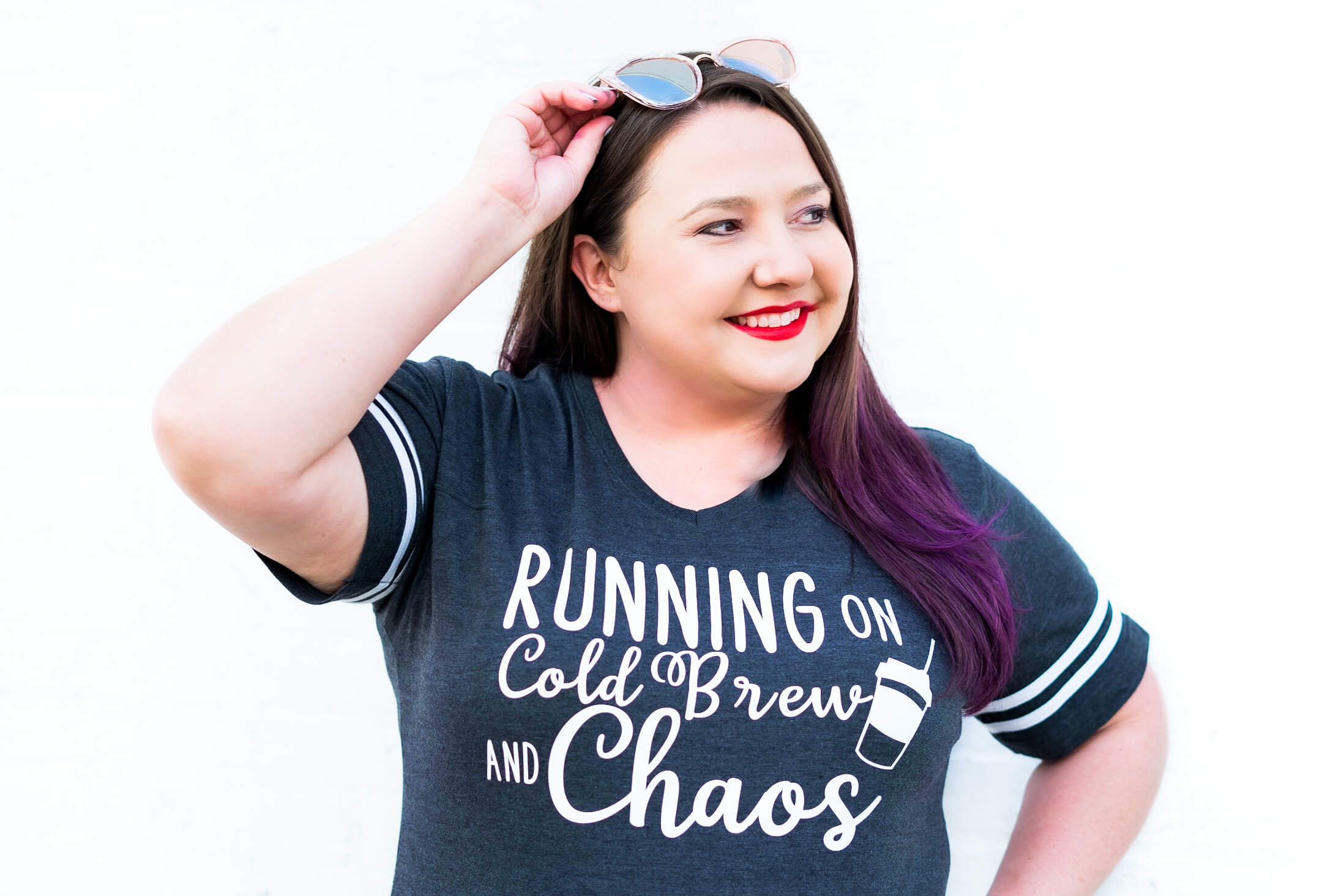 Kim Anderson is the organized chaos loving author behind the Thrifty Little Mom Blog.  She helps other people who thrive in organized chaos to stress less, remember more and feel in control of their time, money, and home. Kim is the author of: Live, Save, Spend, Repeat: The Life You Want with the Money You Have. She's been featured on Time.com, Money.com, Good Housekeeping, Women's Day, and more!