Special thanks to Cathy S. for writing this guest post on 9 Thrifty Ways to Spend Time With Your Grandkids.
As the grandmother of 5, looking for inexpensive fun things to entertain them all is a must. Children don't really require the "camps" or the Disney vacations, although they enjoy those too, but what builds memories and is treasured the most is those times when all your attention and love is directed solely to them.
There are so many simple activities that don't cost a lot of money but we have gotten away from because of the busy lifestyles most of us lead. Here are a few ways I have entertained my own children (back when they were truly children!) and now my grandchildren. Hope this kick-starts your ability to remember those simple things that mainly cost just our time and attention.
1. The local zoo.
Okay, there is an initial lay-out of money, but if you buy a family membership for one year you will be saving money in the long run and you have a whole year to spread out those memories. With a membership (which is tax-deductible) you get discounts on food and rides and invitations to member only after hours activities.
We usually spend the mornings at the zoo and either picnic at the park right outside the gates, or just eat at home. With a membership you don't feel like you have to spend the entire day walking around to get your money's worth. You can go as often as you like and stay as little or long as you want. We have an understanding with our grandchildren: once a month we will splurge on food and/or rides.
2. Scavenger Hunts!
Who doesn't love a scavenger hunt? Either inside or outside you can easily make a list of items to be found. And all ages can participate by teaming the younger ones with an older partner. Or make it a treasure hunt by giving written clues to each new clue until they finally uncover the treasure.
3. Dress-up.
Little girls love dress-up. I keep 3 suitcases filled with old jewelry, clothes, gloves, hats, shoes and purses. I am always on the look-out at garage sales and thrift stores to add to our collection , along with raiding my own closet. We have fashion shows,and beauty pageants.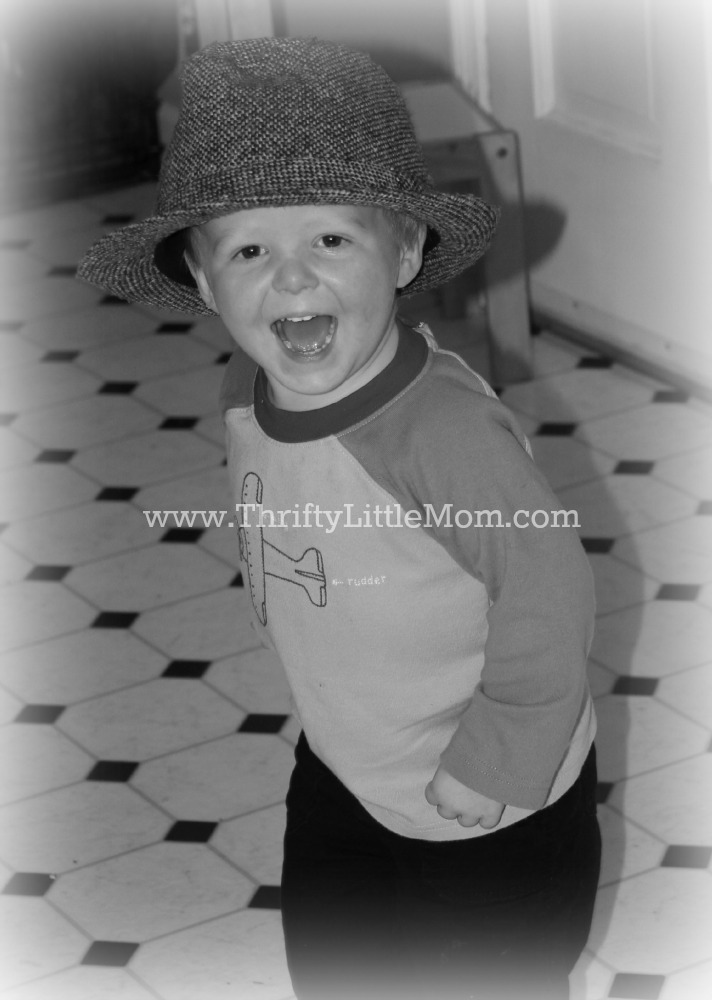 I have been a shop-keeper selling my goods to the well-dressed customers (using old play money), to the trusted servant to the "ladies" Kristin and Katelyn. We pull out the old, chipped china that sits in the back of the china cabinet and has never been used, and have tea and cucumber sandwiches.
Boys can get in on this activity by putting on a play. Sometimes it's a favorite movie that is re-enacted, sometimes they make it up as they go. Whichever way it happens, what they enjoy most is the time you've spent helping and mostly watching their play.
4. Get to know your State Parks!
Seniors can apply for either a free pass or a reduced pass that can last a year or forever. Most parks have trails that range from easy and short to long and arduous. Whichever trail, I suggest you take it slow and take time to see your surroundings and talk about what you see. Maybe keep a shared journal of each park visit. One child could be note-taker, another the "keepsake" holder, another the trail-blazer, etc. Keep track of the wild-life, the flowers, the shapes of clouds. Our local State Park once
Saturday night. If you already have your pass this is a free event. Sometimes a short book in read, sometimes a guest speaker tells a story, sometimes it's a musician. All the time it is a fun, free activity!
5. Baking!
In this time of cookie dough in a tube or in some king of pre-packaged contraption, kids are fascinated by true baking. Gathering everyone around the kitchen table with all the ingredients for cookies always proves to be the best entertainment for most all ages. Make sugar cookies and you've added another layer of entertainment by picking out cookie cutters and then decorating. Even boys enjoy this. Keep an eye out at those garage sales and thrift stores for odd cookie cutters.
6. Keep lots of outdoor games at the ready.
Badminton sets, bubbles, sidewalk chalk, frisbees, kickballs, tossing games, are just a few. You don't have to participate every time, you could be the scorekeeper, the announcer at the "Olympics" or just the cheering grandma.
7. Have an art camp.
Keep coloring books, water colors, pencils, chalk, glue sticks and lots and lots of paper available. If you don't have these around, a stop at your local Dollar Tree can get you everything you need for under $10. Have a day of art and be sure to leave plenty of wall space for an art show.
8. Read to them!
All ages enjoy being read to. My favorite memories of my children is reading to them from "chapter books" when they became school aged. First visit the library (and check out the free activities offered there!), check out those books and have a read-fest! Some of my favorites: The Westing Game, Bridge to Terabithia, From the Mixed-up Files of Mrs Basil E. Frankweiler, The Wizard of Oz (so NOT like the movie!), and A Wrinkle in Time.
 9. Get out your old photos!
Tell the family history thru pictures of the past. Kids love to look at their parents, and you, as children.
It's almost summer! Now that I have you started on thinking of those precious grandchildren, I am sure you will come up with many, many more fun and inexpensive activities to fill those long summer days and fill their hearts with wonderful, loving memories!
 What's your fondest childhood memory of playing at your own grandparents home?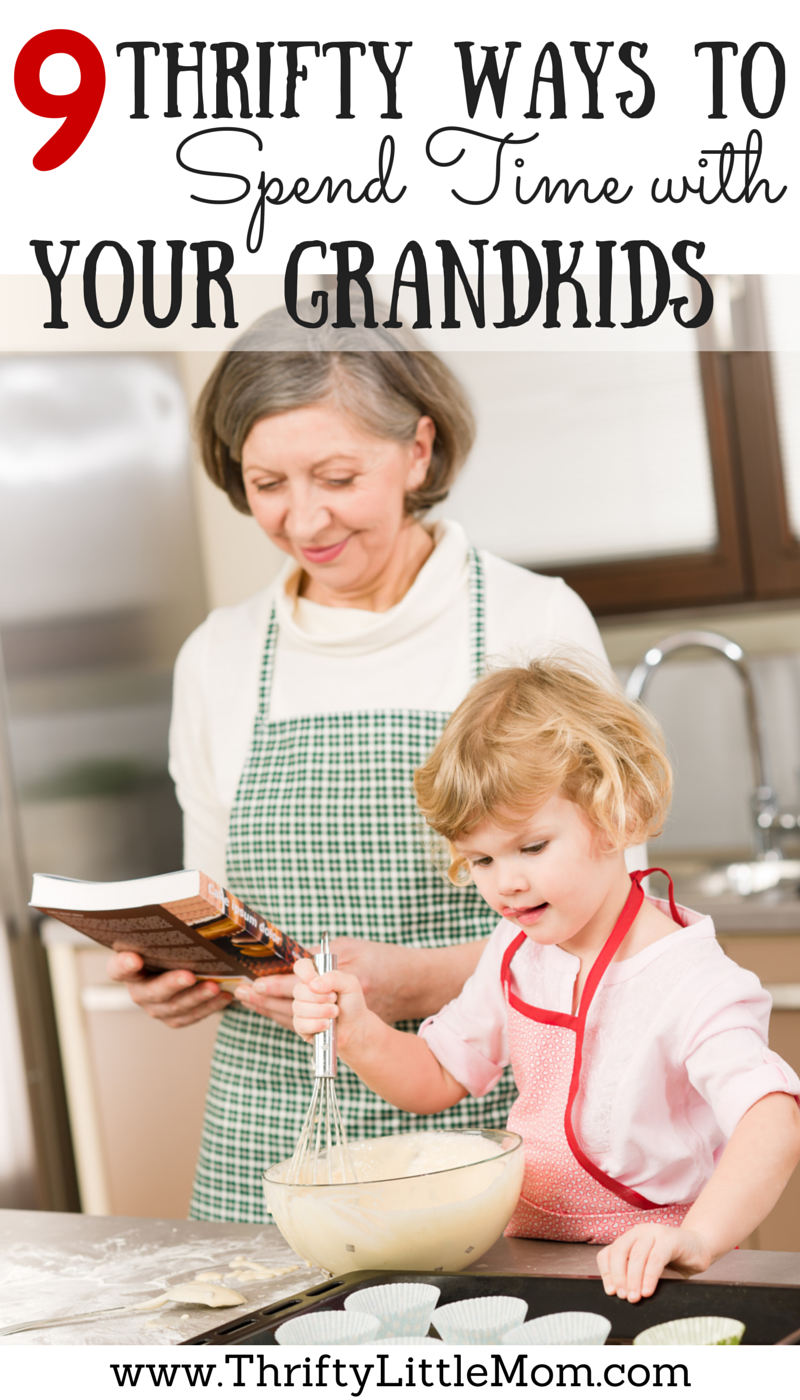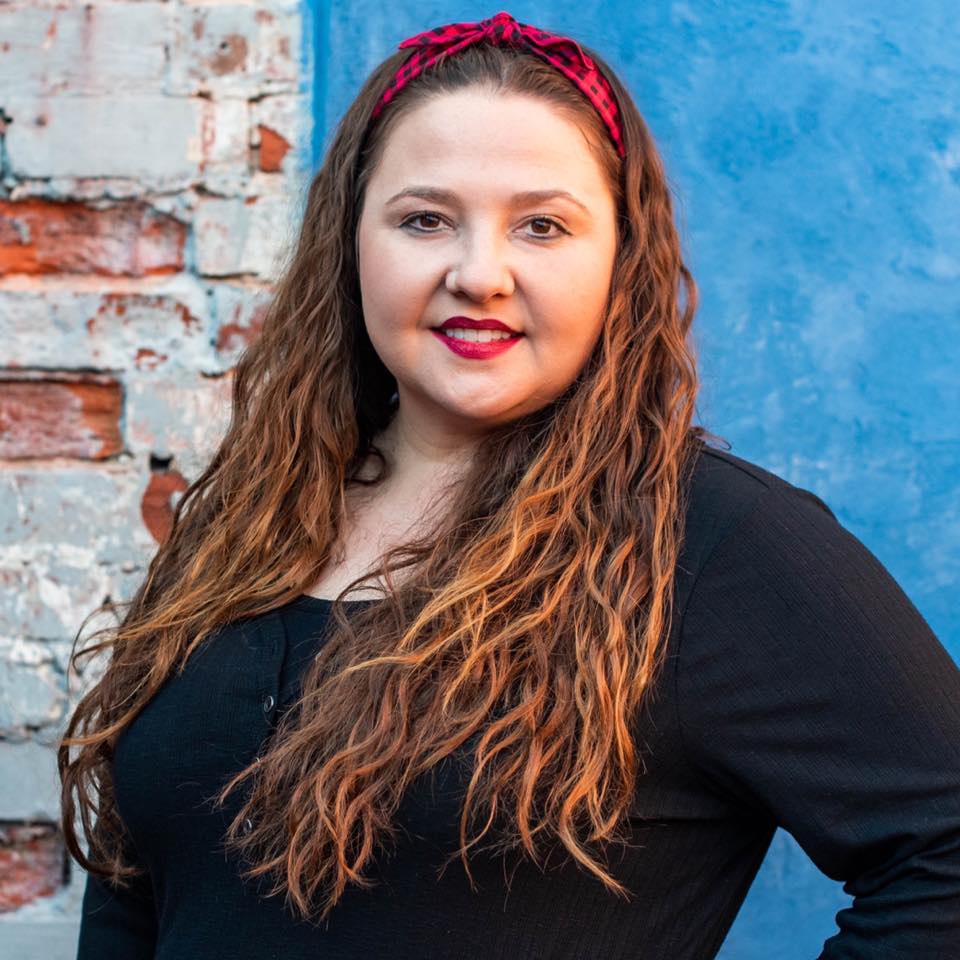 Kim's is the party planning, thrifty life-loving, intentional living catalyst behind the Thrifty Little Mom Blog. Kim was a pro event planner for over 7 years before she became a full-time blogger. Kim is the author of: Live, Save, Spend, Repeat: The Life You Want with the Money You Have. She's been featured on Time.com, Money.com, Good Housekeeping, Women's Day, and more! Kim aims to inspire you to create, celebrate, and live life intentionally!