Protecting Your Tween (No Bubble Wrap Required)
This post contains affiliate links. As an Amazon Associate, I earn from qualifying purchases. I also earn from qualifying purchases made with other brands and programs. See my
privacy policy.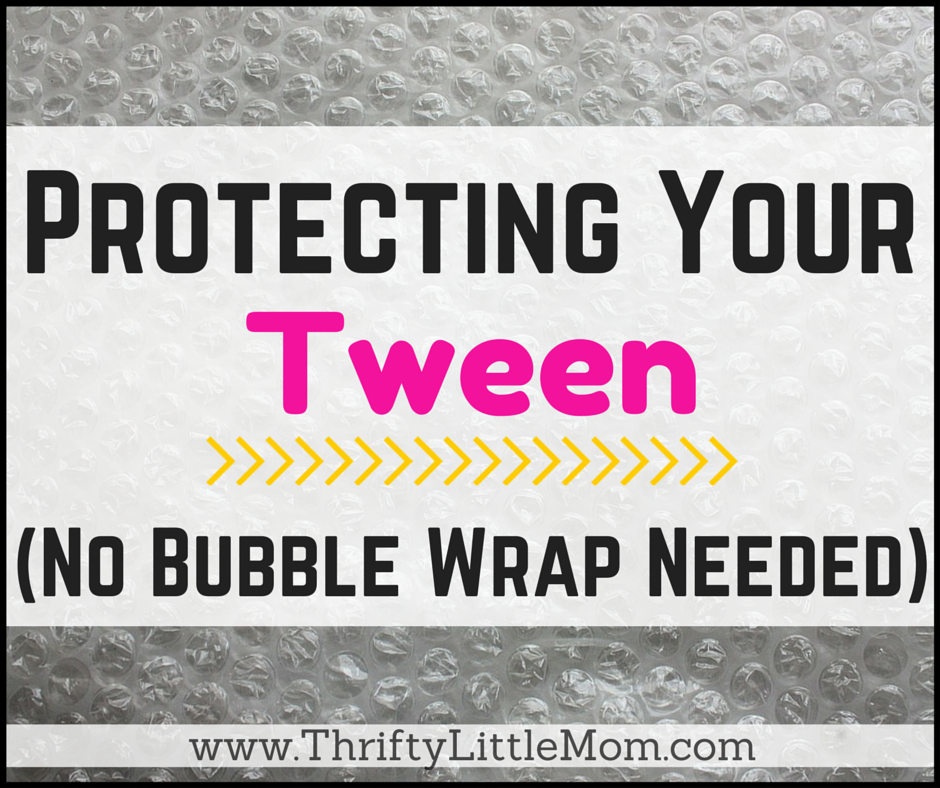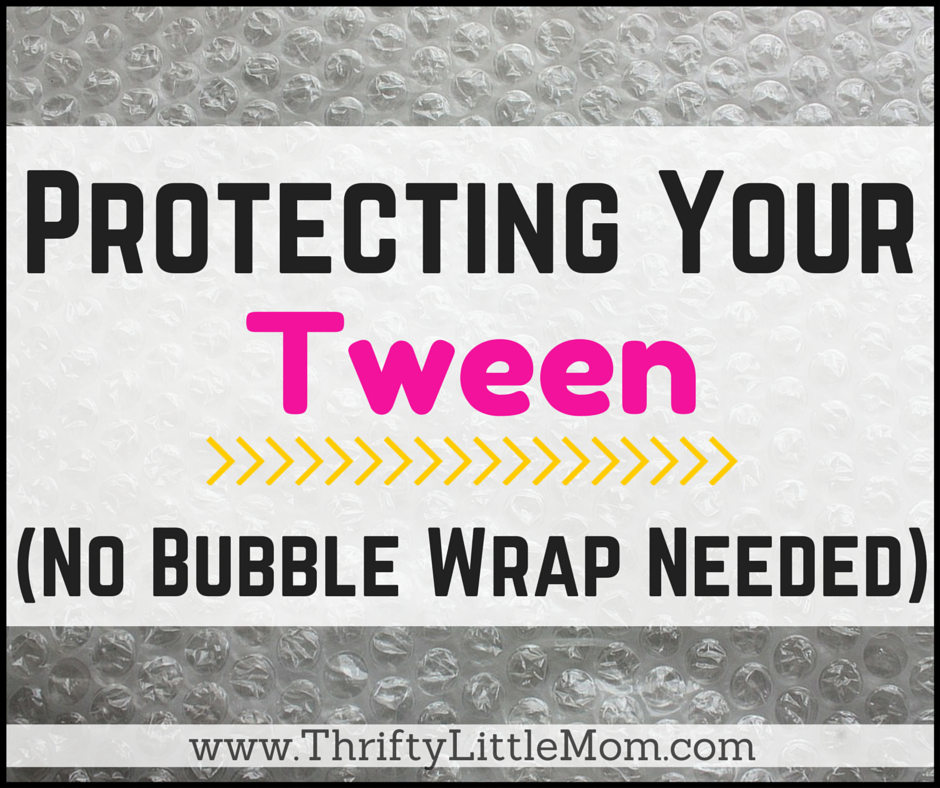 I had always said that I couldn't & wouldn't work with middle school kids.  They were just too moody complicated.  But then I got the S.O.S text from the church youth leader saying that they desperately needed a few good women to volunteer for a weekend middle school retreat. Unexpectedly what I found was that I fit right in with 6th, 7th & 8th grade girls. Now for several years I've lead a small group full of tweens every Sunday.
With all their drama, with all their changing hormones and emotions, with all there "I know stuff" attitudes, there is still a part of middle schoolers that long to be kids and have fun.  To be silly, obnoxious and not so serious all the time.
But hands down, the most important thing to them are social connections.  They care what their friends think.  They want to be accepted.
Acceptance makes kids do crazy things.  I remember.  Do you?  And now we are more connected socially than ever before.
Today we are able to connect with the world from one small device that we carry in our back pockets (thank goodness super low rise jeans went out of style 10 years ago or we'd been in real trouble now).  With that power comes some pretty big responsibility, at least for middle school kids and their parents.
The truth is, even if you think your kid is the sweetest most innocent kid around, their social circle and online friends like 1directionfan234 or paintballguy754 that they met at the movie theatre may not be.  Relationship by relationship they are influenced in some way.  I know you can't protect them from everything but here are ideas from a middle school small group leader about protecting your tween (no bubble wrap required).
1. Be a Good Listener & Don't Get Mad
I can't tell you how many tweens I've talked to over the years that say that they don't really feel like they can talk to their parents or ask questions openly because their parents get mad or react negatively.  As a parent of a tween one of the main things you can do is be a good listener.  Your kid needs some grace. They are just trying to work their life out while developmentally they are changing at the rate they did when they were infants.
Sensitive topics can put parents in awkward positions and how you start handling your reactions now, will effect whether or not your kids feel like they can approach you in the future.  Listen first, put yourself in their place, then respond with your wisdom.  You can deliver your wisdom in any kind of way, but how you deliver it effects how they receive it.  If you don't have an answer, you can always say, "Let me look into that and get back to you."  That lets them know that you care.  If you don't want to address the topic because you feel like your kid isn't ready and you want to preserve their innocence that's perfectly acceptable.
Go with your parenting gut but try to avoid getting upset.  And remember that Google isn't embarrassed to tell anyone anything and also has pictures.  If your kid is curious enough they WILL go looking for answers on their own.
2. Get in Their Business
One night at blog conference dinner I got in a discussion about some software that parents can secretly put on their kids devices that will report to the parents if kids are viewing, sending or receiving inappropriate content from their smart device.  One of the bloggers at the table happened to be a family doctor and her response to the discussion was hands down, "Kids don't have a right to privacy until they grow up."
Privacy and trust are things they earn overtime through repeated good choices.  Don't be afraid to snoop around their rooms, dig through their drawers, lift up their mattress.  You're the parent, you don't need a search warrant or your tween's permission.   If you want to get real serious about it, have them turn in their devices at night and see what they've been up to.  If you need some help with what all those acronyms mean in their texts,  check out this helpful list of 99 Acronyms and Phrases that Every Parent Should Know from Cool Mom Tech .com.
I wash shocked when I learned at 25 years old that the reason my mom never let me do my own laundry growing up was because she took that time to snoop through my room.  I think that's pretty cool now…even though I suck at doing laundry as a adult.
At the end of the day, you should never feel weird or awkward checking up on your kid.  You will probably find nothing, but if you do find something, you might find it early enough to act on their behalf or address the problem.
3. Stay On Top of Social Media
Many parents are hip on social media and so they give their tweens permission to be on channel's like Instagram as long as the child and parent are "friends" so the parent can keep tabs on what's going on.  Lots of kids are fine with this because they are perfectly innocent young tweeny boppers who just want to take pictures of their newest nail polish color.  But some kids are smart and stealth and they will create multiple accounts.
For example, I knew a kid who if you searched her name you found 5 accounts she had created.  Several were private, several were public.  In one account she mentioned a boy in her description she had met somewhere.  So I looked him up praying that he was a tween and not some creeper.  Everything about him seemed normal but about 6 pictures down were several sexually suggestive pictures of adult women.  And this young girl was friends with him.  Friends enough to mention him in her profile.  Surely she had seen those pictures.  What kinds of messages about women, body image and sexuality did that send to her?
If you want to know more about Instagram and your kids, check out an informative post by my friend Jennifer Evers titled, Instagram and Kids? What Parents Should Know.
4. Filter What You Can Control
You can't always control what your kids see or watch at a friends house but you are the gate keeper of your own home.  Setting up the family computers, televisions and devices with parental controls will at least help keep their attention on what they should be looking at or searching for.
5. Be Aware of Your Tween's Biggest Fear
As your kids go through this developmental transition one of their biggest real fears is the fear of being left out.  If your tween is begging for a social account, asking to watch a show/movie or some other things that seems questionable to you it's probably because kids at school or in their social circles are talking about it.  If they don't know about it they feel left out.
One resource I find extremely valuable is a website called Kids In Mind.  With this site you can search any movie and read exactly what your kids will be exposed to regards to sex & nudity, violence and gore as well as profanity.  If in doubt, check this site out to help you make your decision easier.
Frankly, I'm 30 and I use it to help me make a decision about what my husband and I will see in the theatre.
Embrace this beautifully crazy time in your child's life.  Be confident in your parenting, listen, set boudaries and do what you know to do to encourage, help and build up your tweens.  They need you….even if they act like they don't.
What's been your biggest triumph or struggle as the parent of tween?  Any advice you have to offer?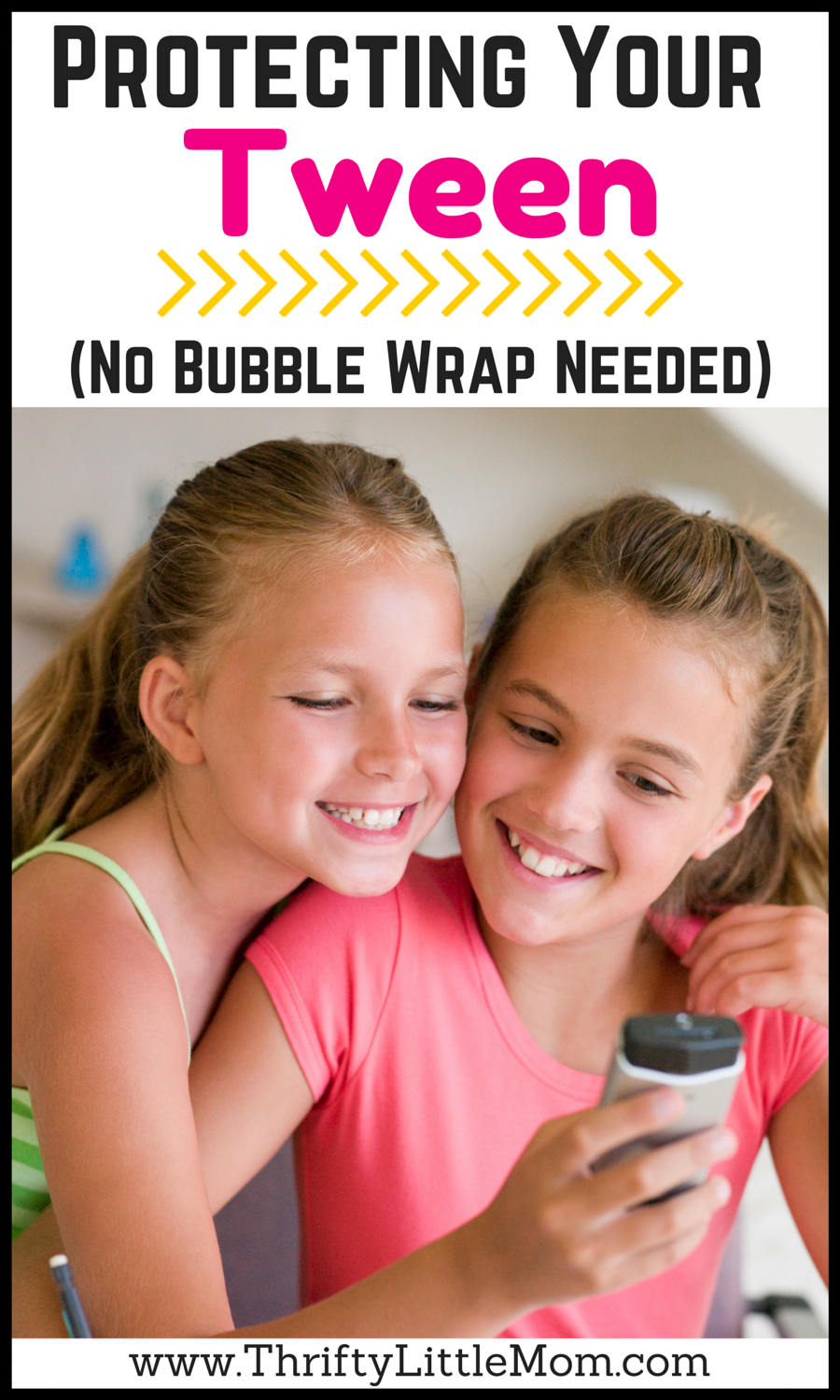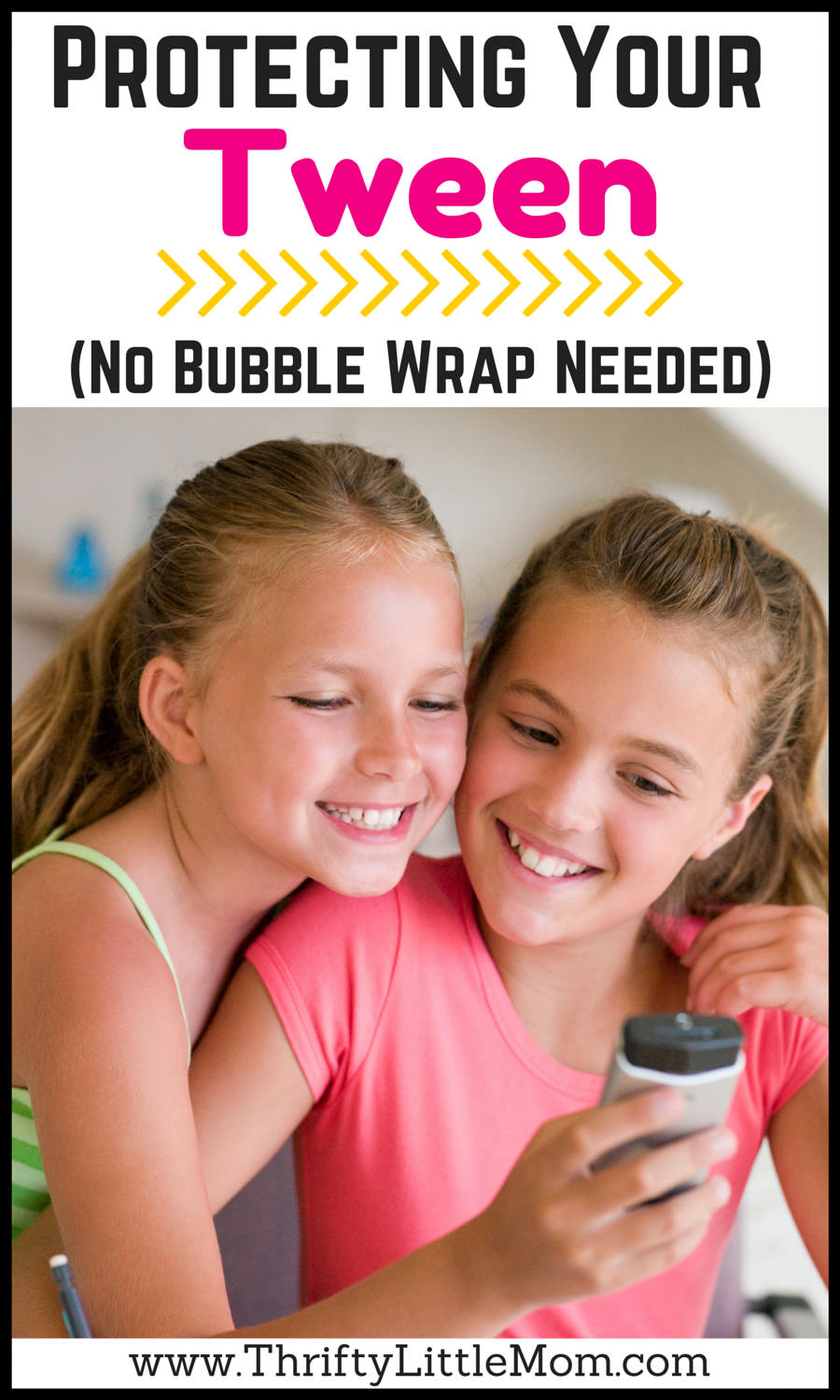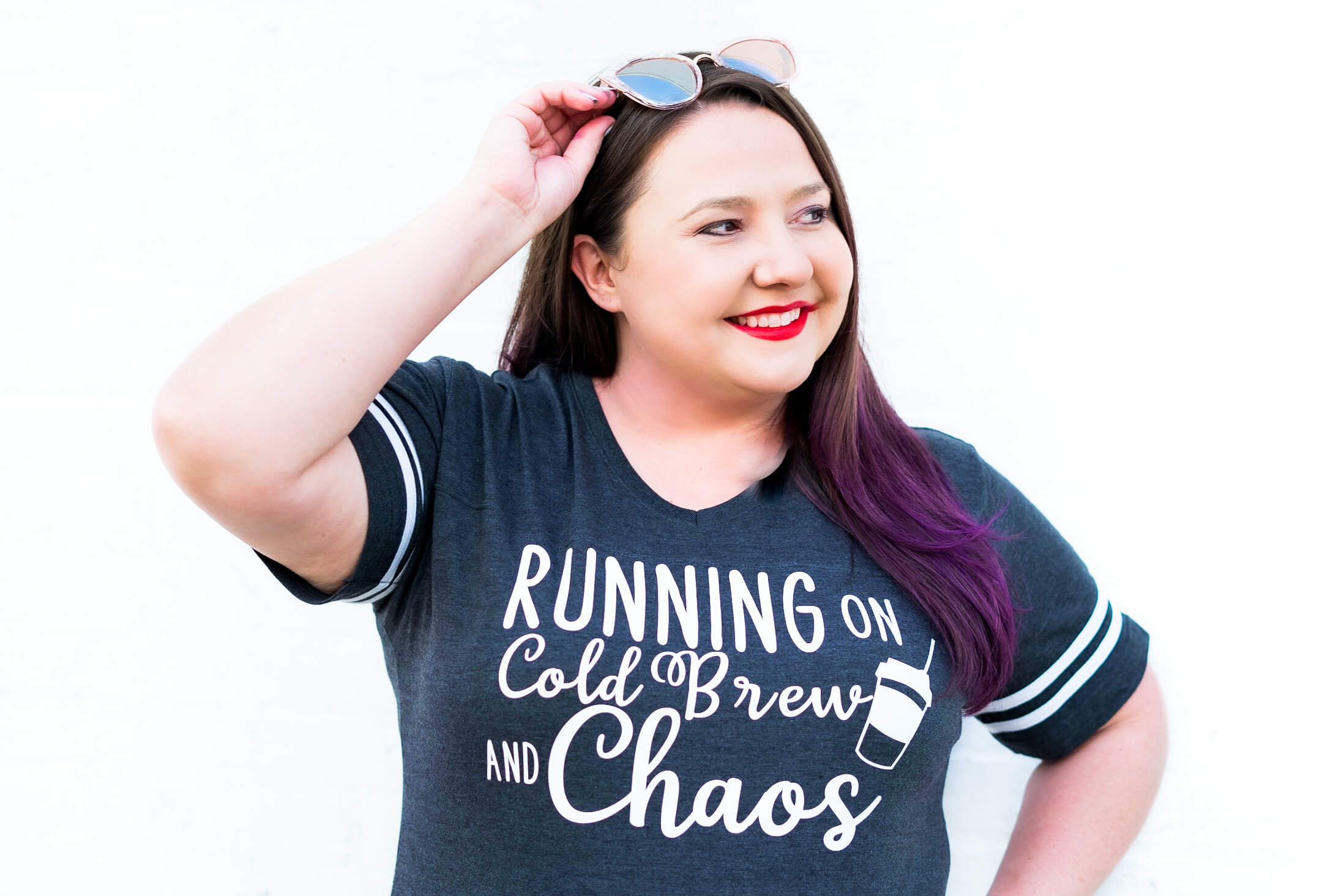 Kim Anderson is the organized chaos loving author behind the Thrifty Little Mom Blog.  She helps other people who thrive in organized chaos to stress less, remember more and feel in control of their time, money, and home. Kim is the author of: Live, Save, Spend, Repeat: The Life You Want with the Money You Have. She's been featured on Time.com, Money.com, Good Housekeeping, Women's Day, and more!