Organizing Your Life With Pinterest
This post contains affiliate links. As an Amazon Associate, I earn from qualifying purchases. I also earn from qualifying purchases made with other brands and programs. See my
privacy policy.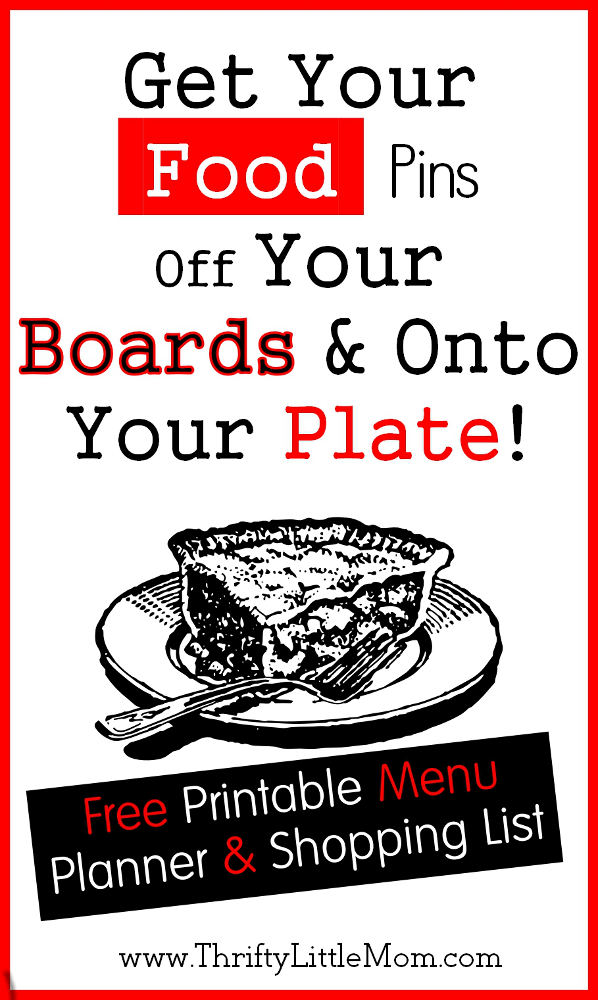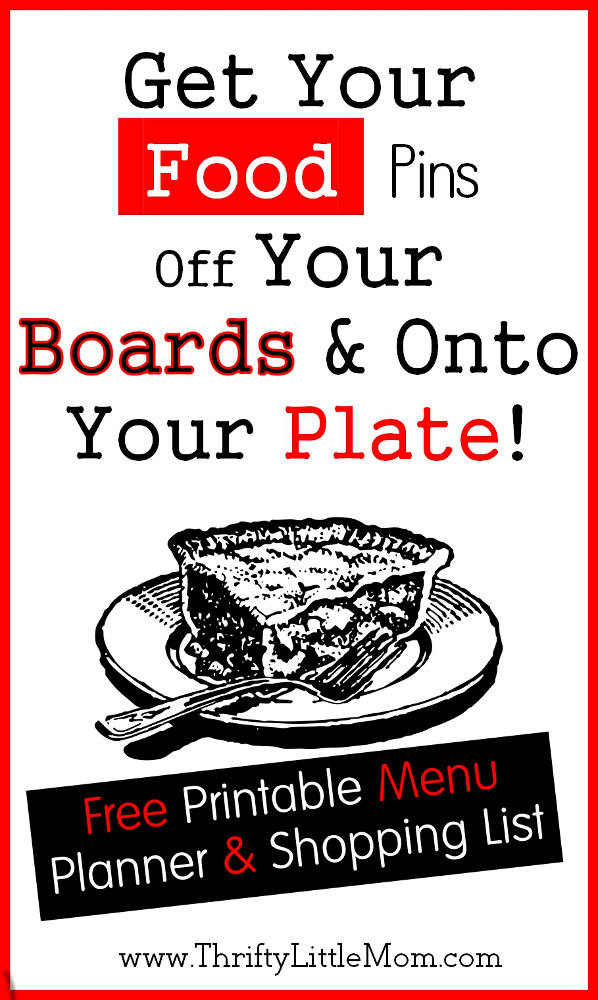 You've probably heard of Pinterest.  You may even use it all the time.  Time to harness the power.  In this post I want to break down how to Menu plan with Pinterest!
For whatever reason social networks always seem to create this new foreign language or change the meaning of the language I already know.  For example, the words "like" and "friend" may never mean the same thing again.
About a year ago it started happening.  All the women in my circle of friends started talking about "pinning" things.  I would go to parties and ask where the recipe came from and the immediate answer was, "Pinterest!"  I was completely clueless.  All I knew was that there was a new thing online that was literally addictive and kept all the women I knew in state of hunger as they spent every free moment pinning ridiculously delicious looking recipes.
So out of curiosity I sat down and created a profile and began playing around with how it all worked.  It didn't take long before I realized that I had stumbled upon a way of organizing things online.  I had previously been printing and shoving all these things in an organizational notebook.
The Danger
The danger of Pinterest is that it is literally addictive.  You log in and start searching around and suddenly light bulbs are going off in your head!  You laugh, you imagine, you smile, you get inspired and then you come back for more later!
The Truth
The truth is that for some people it is simply a black hole for time.  Why?  Because most of the women I know rarely use it at it's full potential.  It becomes a hoarding place of ideas with little, if any follow up.
The goal of this post is to show you ways that you can use Pinterest as a secret weapon to awesomeness.
1. Recipes/Menu Planning
Pinterest is recipe heaven.
No matter what you eat or how you eat it there is a pin or board to find it.
I know a recipe is good when my husband looks at me and says, "Did you get this off Pinterest?"  The answer is almost always, "Yes."
I figured out that I could use my "Food for Good" board to plan my weekly menu.
The day before I go to the grocery store, I go through my pins and write down 6 of them (we eat out on Sunday's).
Then I go through and write my grocery list.
Here is a free pdf of my weekly menu + grocery shopping list that you can feel free to print and use for your own planning.
This gets your recipes off your boards and into your real life!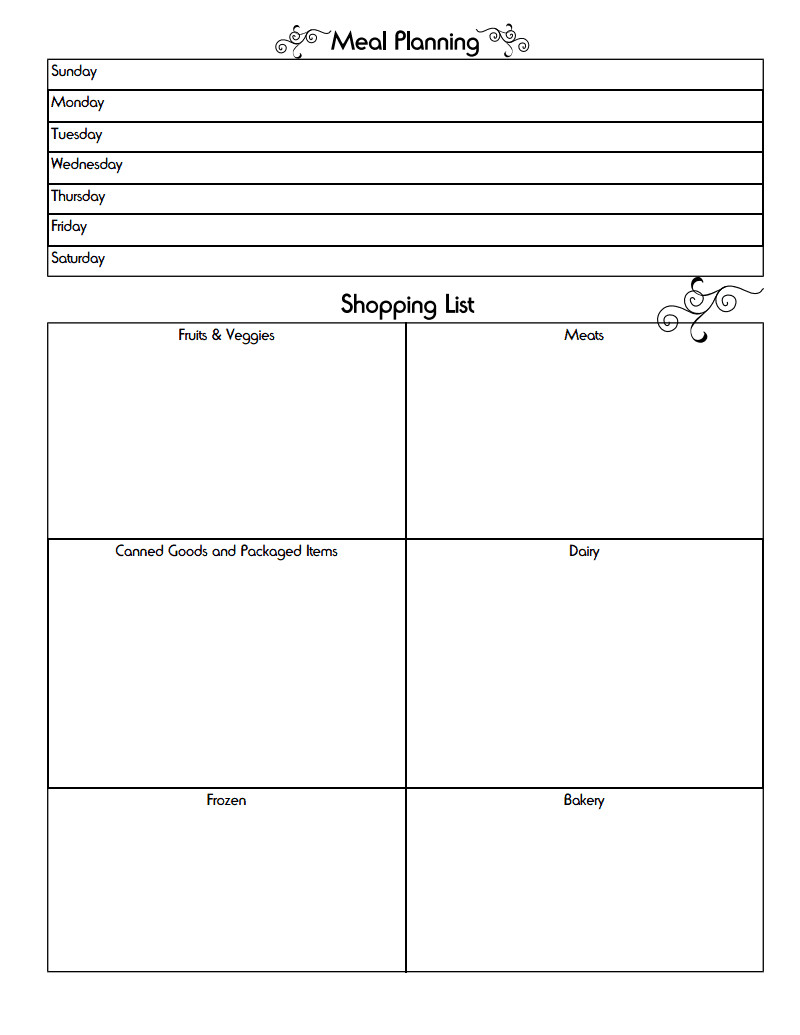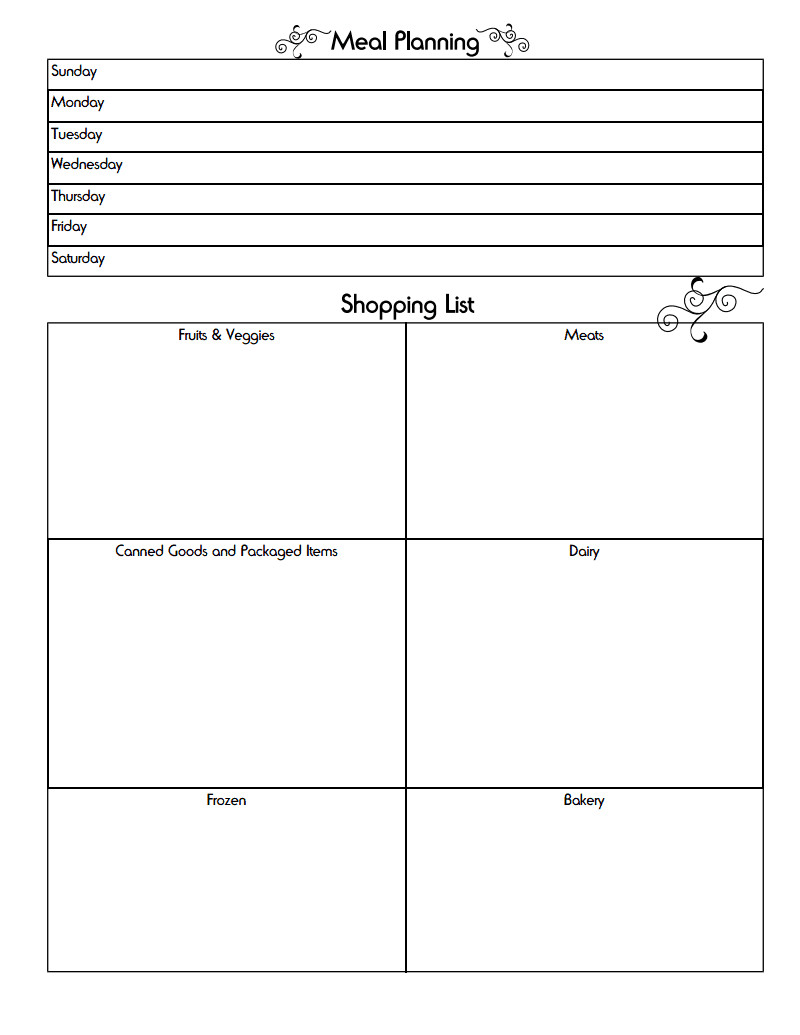 2. Cleaning
If you have a cleaning problem, you can find the answer(s) on Pinterest.
For example, I learned that I could get a grease spot out with chalk.
If you are a person who likes to make your own cleaners, there are tons of recipes for that too.
Again, application is key.  Start with looking for cleaning tips that help you with your most common problems.

Having a kid, mine are carpet stains, clothing stains and cleaning bath toys.
Maybe you just need a cleaning checklist to start with.
Whatever you need it's there for you to use.
3. Fashion
Look, I'm no Jessica Simpson.  My closet has 5 pairs of jeans, 1 pair of skinny jeans and all my shirts are those stretchy $8 cotton shirts you get at Target.
But I aspire to be a savvy dresser.
To use Pinterest to it's fullest potential in the area of fashion, take it with you when you shop.

I use my Pinterest app on my smart phone to check my "Fashion" board and see what things I can get cheap that look similar to my pins.
You could even try this in a thrift or consignment store.

I'm also into the whole re-styling thing.  I've tried it on few things I own.  Like turning jeans that are too long for me into capri pants!
4.Kids
Where to start?
Pinterest can give you ideas for:

Feeding Kids
Dressing Kids
Entertaining Kids
Teaching Kids

When you find activities you like, try adding them to a calendar.
If supplies are involved that are not around your house, add them to your shopping list.
That way you'll have a plan to actually do them.
Thus far I have tried:

Flour play
Homemade play dough
Sensory Bins
Sensory Gel Bags
Started a Quiet Time book
Made daily toy bins to rotate my child through his toys in a week.
Toddler snacks in divided trays (works wonders)

Pinterest is a well of knowledge for moms looking to entertain their kids.
Each time you try something, you will feel like super mom at the end of the day because you didn't do the same old thing!
5. Party Planning/ Hostess
With Pinterest, If you want to be a queen of party hosting, you can.
People are ridiculously creative and throw amazing parties with plenty of pictures.
It's okay to use those ideas!
You can mix em', match em' or copy em' exactly.
Anyway you do it, you can create a great party from food, to invites, to decor.
I recently planned a small party for a friend and got all my ideas for food and table set up from Pinterest.

I got those adorable striped straws (Hobby Lobby) and put them in mason jars.
I made my own banner using scrapbook paper and my word processor.
I made individual fruit cups with tiny forks from my dollar store.
I created individual yogurt, fruit, and granola parfaits.

Application:

 Start with creating a board for your party (you can always create a "secret" board for this.)
When you start searching for ideas around your theme or idea pin anything that you love.
Go back and see which things stand out the most on your board or which themes you pinned the most of.
Delete anything outside of those pins.
Start making or finding the items.
Throw the party.
Smile and graciously nod as all your guest complement your decor and food!
6. Exercise
One of my favorite things about Pinterst is how visual it is.
I love that many workouts like HIITS (interval training) are quick and easy to figure out because it's a picture of a workout broken down in minutes and what you do.
Application:

Find something you like!

If you hate running, don't look for marathon training pins!
If you don't like it, you are not going to do it!

Print the routine and hang it where you workout or where it will remind you to workout.
Change it up!

After a week or so, switch out your current pinned exercise for another one you like and give it a try.
It will keep you from getting bored.
There are way to many fun exercises out there to get in a rut with one.
These are only a few examples of how woman can use Pinterest as a secret weapon to success.  I can't even talk about crafting or gifts because the post would go on and on.  If you are willing to stop pin hoarding and start pin living you will find a much tastier, cleaner, self-confident, kid entertaining, party planning and in shape life!  It's up to you!
Please comment if you have any other ways you use Pinterest for good in your own life!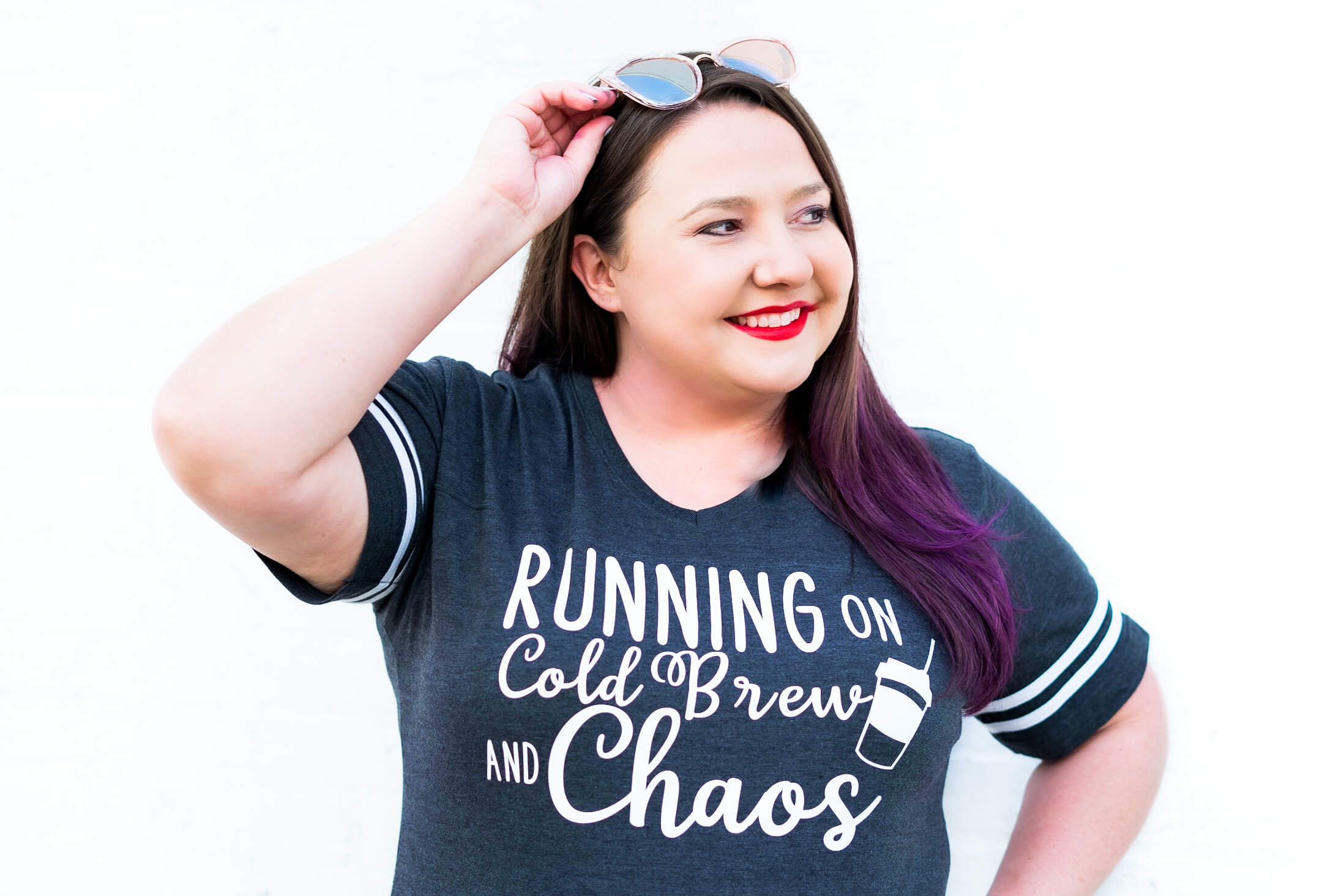 Kim Anderson is the organized chaos loving author behind the Thrifty Little Mom Blog.  She helps other people who thrive in organized chaos to stress less, remember more and feel in control of their time, money, and home. Kim is the author of: Live, Save, Spend, Repeat: The Life You Want with the Money You Have. She's been featured on Time.com, Money.com, Good Housekeeping, Women's Day, and more!