Chore reward charts are limited to just kids.  Check out how we developed our own chore charts for husbands & wives or chore charts for adults.
You go to work, you work hard, and you come home and instead of relaxing, you have more work to do!  The work never seems to end!  My husband and I have specific things around the house that we do on a weekly bases that we downright hate, put off or forget about.
After this happened about a hundred times we decided that there had to be a better way!  We brainstormed what would motivate us to take action on these things.  Our conclusion, money or rewards in the form of things we really wanted.
Of course, you have already earned your money by going to work all day.  However, not much of that money actually ends up in your wallet for spending. It goes to bills,
groceries
, memberships and other expenses.  So we decided to completely do away with our own personal allowances and earn them by completing chores on a chart.
We
budgeted
extra money in our "allowance" category to be sure we had enough money each month to make this happen, whether or not we earned all the money set aside.
It may sound crazy, but it really works for us!  We were motivated by the thought that we could double our allowance just by doing things that needed to be done.  It gave us a sense of accomplishment!  Below are two systems for productivity.  One involves money and the other involves rewards.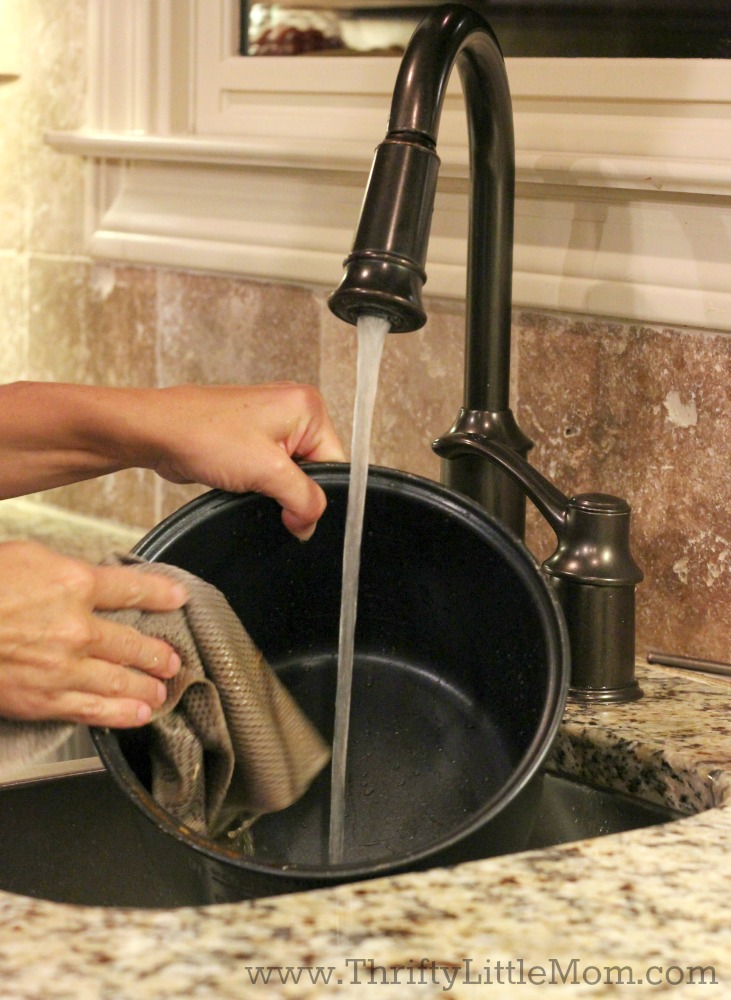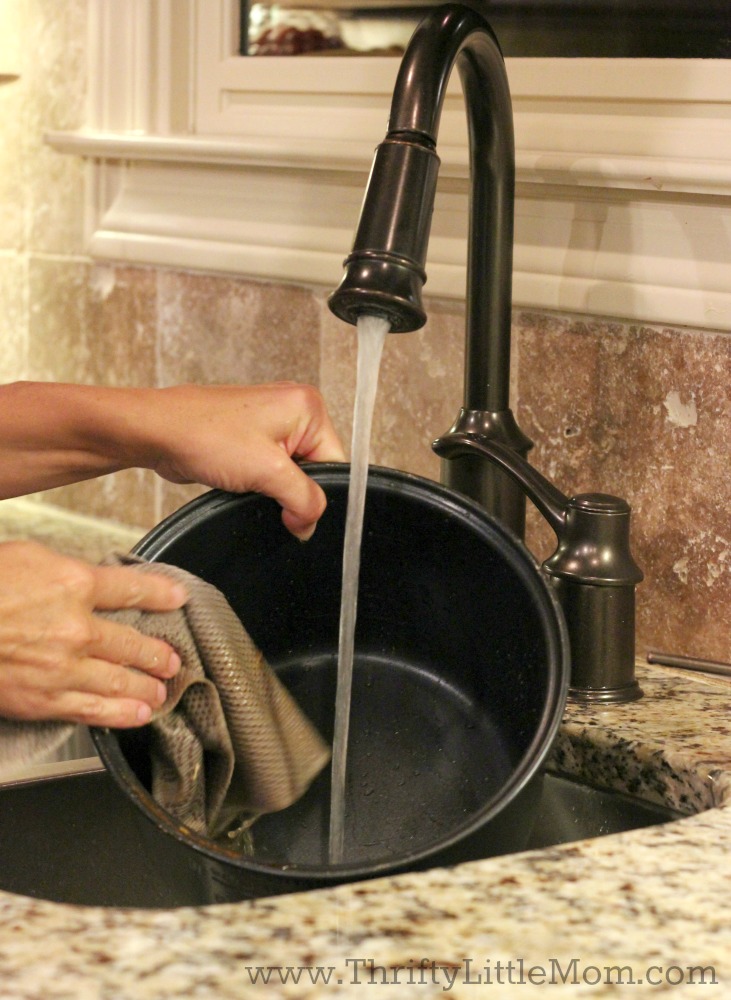 Money Reward Chore Chart for adults 
1. Budget money for your adult chore charts.
Evaluate your budget to see how much money you can put into your allowance category.
When you figure it out make sure you keep it in mind as you assign values to your chores.
2. Print out Your  Weekly Chore Chart for Adults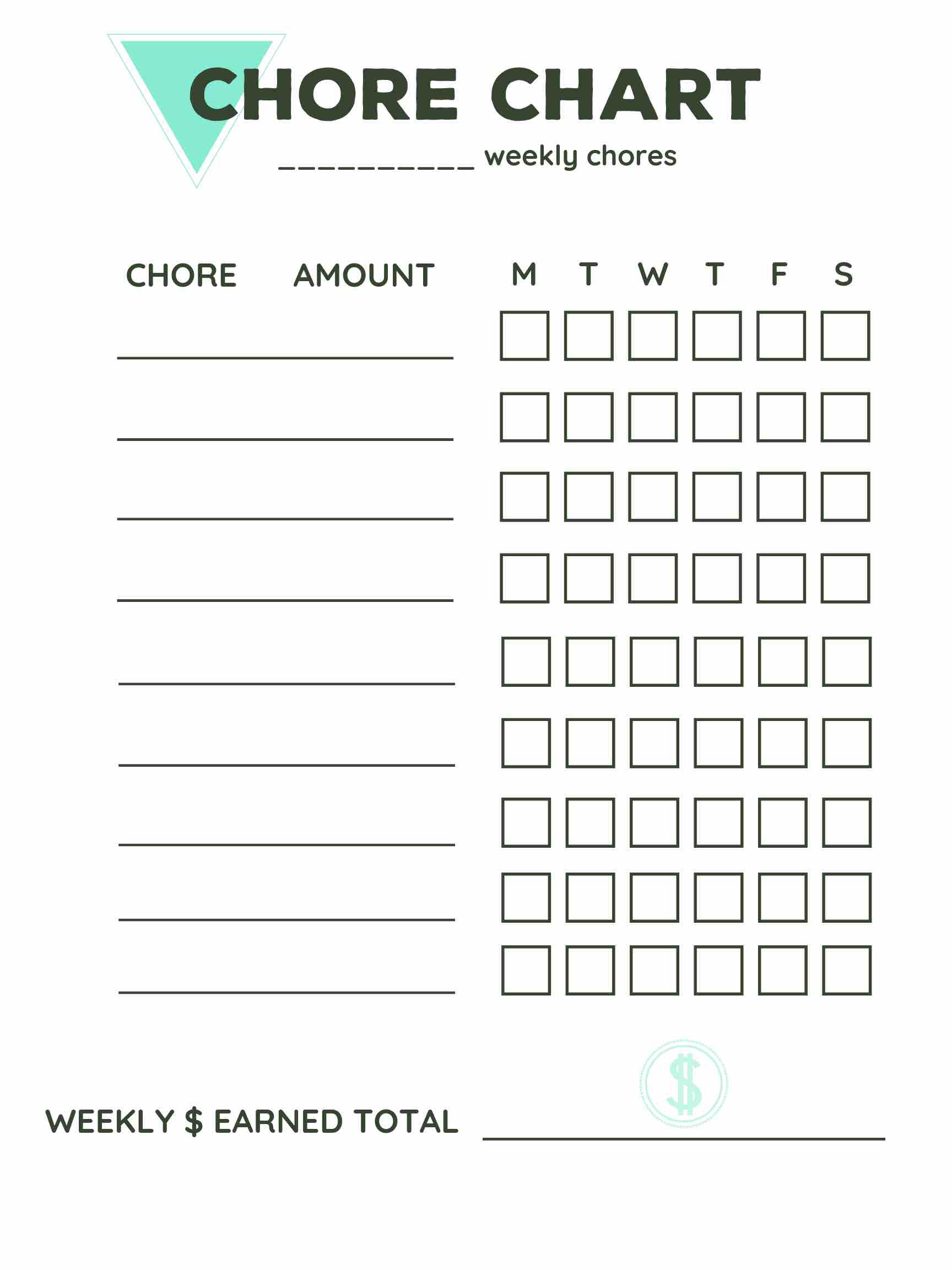 You'll find this chore chart in my Free Printable's Library, to download it for free, sign up below:
Decide how much stuff needs to be worth to motivate you to do it each day and assign that amount to the item.
Include stuff on the chart that are health related that you put off such as, "Exercise 30 minutes", "Drink an 8 oz glass of water", or my biggy-"Floss".
Once you finish it, you can make it re-usable by printing the chart and sliding it in a clear plastic sleeve/report cover, laminating it or putting in a glass frame.
Grab yourself a dry erase marker and you're on your way.
3. Hang your chart
My husband and I hung it in our bathroom so that each night before we went to bed we could check off our items.
We also use that room often and consistently so it was always there to remind us.
Complete the items on your list whether they happen once a week, every other day or daily.
It helps me to set a 30-minute timer and work for that period of time as fast as I can.
Watching my favorite shows online while I fold, hang & iron helps me enjoy the chores more.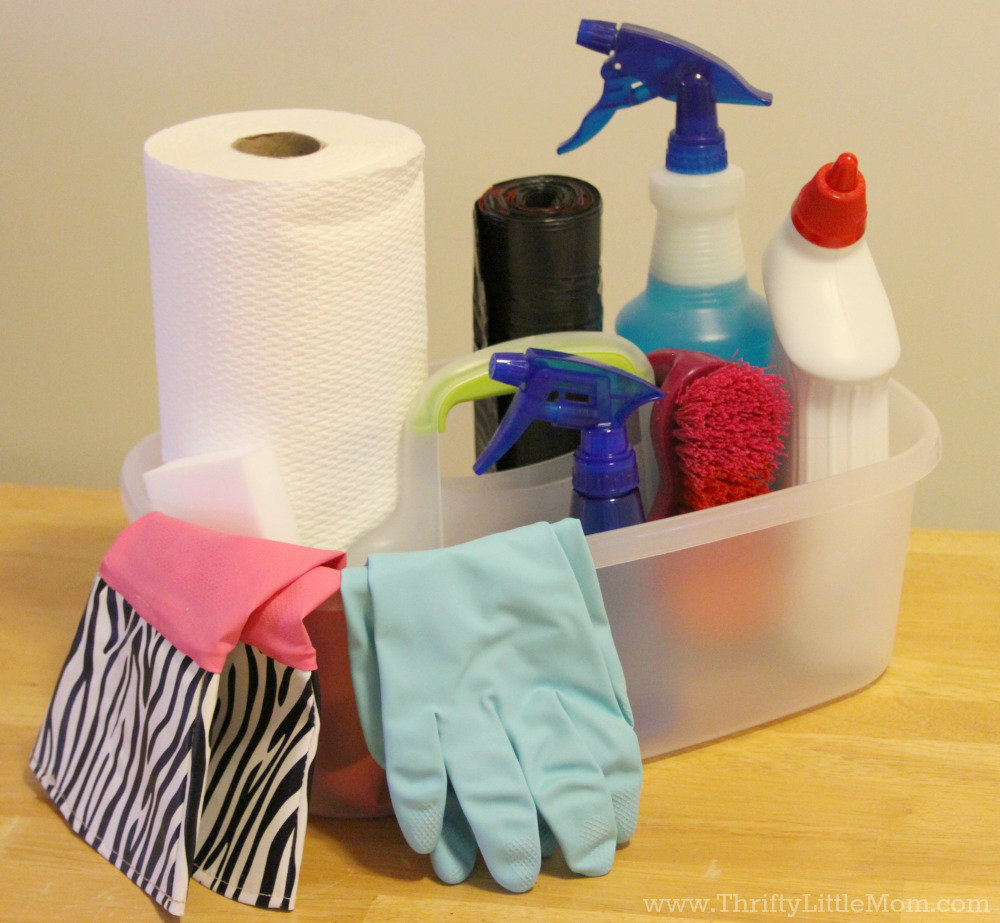 5. Reap the Rewards
At the end of the week, add up your earnings.
Go to the bank and cash in.
Outside of your money reward, your home will be cleaner and more put together.
Goal-Based Reward Adult Chore Chart System
This system is based on setting one big reward for yourselves that you earn based on smaller goals.
For example, my husband and I want to get a projector to watch movies on.
We have set a goal that when we each lose 5 pounds, we will go get the projector.
Other Examples:

Track Walking a certain distance (add up your miles each day).
Saving certain amounts of money.
Eating a particular way for 2 weeks.
Avoiding certain foods for a period of time.
Finishing a project around the house.

Make them short, obtainable goals so you don't give up or lose interest.
Make the prizes worth it, if it doesn't motivate you, what's the point?
I hope this post and the printable links help you start getting more done!  Sometimes chore charts for husbands & wives are just what couples need to get into a solid rewarding routine.  Post any comments, thoughts or your own suggestions!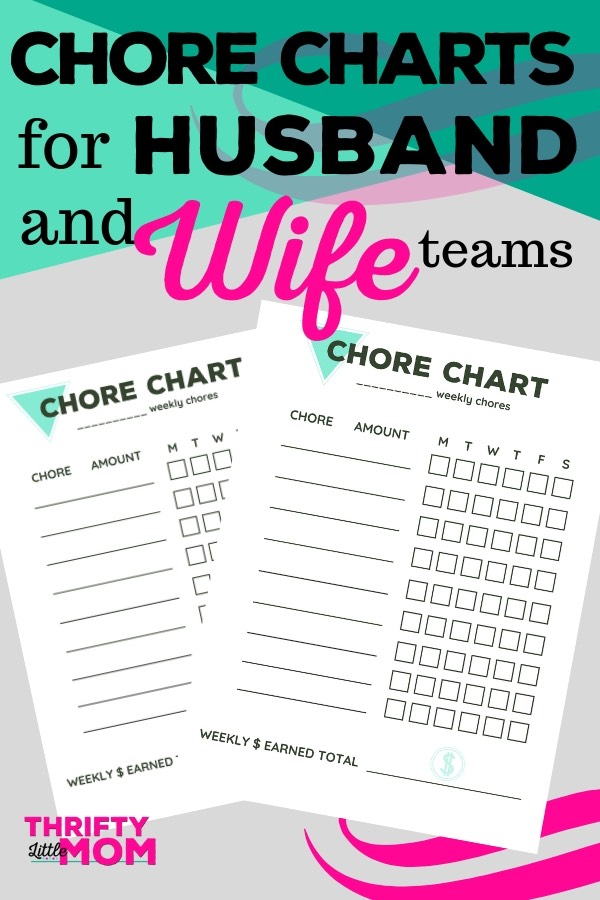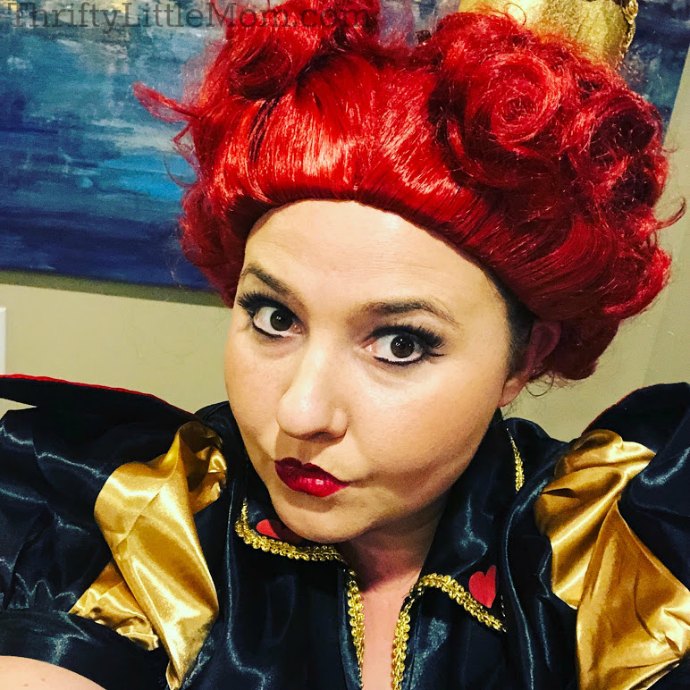 Kim's is the party planning, cupcake loving, celebration catalyst behind the Thrifty Little Mom Blog. Kim was a pro event planner for over 7 years before she became a full-time blogger. Kim is the author of: Live, Save, Spend, Repeat: The Life You Want with the Money You Have. She's been featured on Time.com, Money.com, Good Housekeeping, Women's Day and more! Kim aims to inspire you to create parties, celebrations and gatherings that everyone loves!