Emeals: A Frugal Mom's Review 2022
This post contains affiliate links. As an Amazon Associate, I earn from qualifying purchases. I also earn from qualifying purchases made with other brands and programs. See my
privacy policy.
If you are here, you may have heard of the program and are wondering if eMeals is worth it? As a mom of 3 kids, I wanted to give an honest eMeals review and help you better understand exactly how it works so that you can hopefully make an informed buying or free trial decision.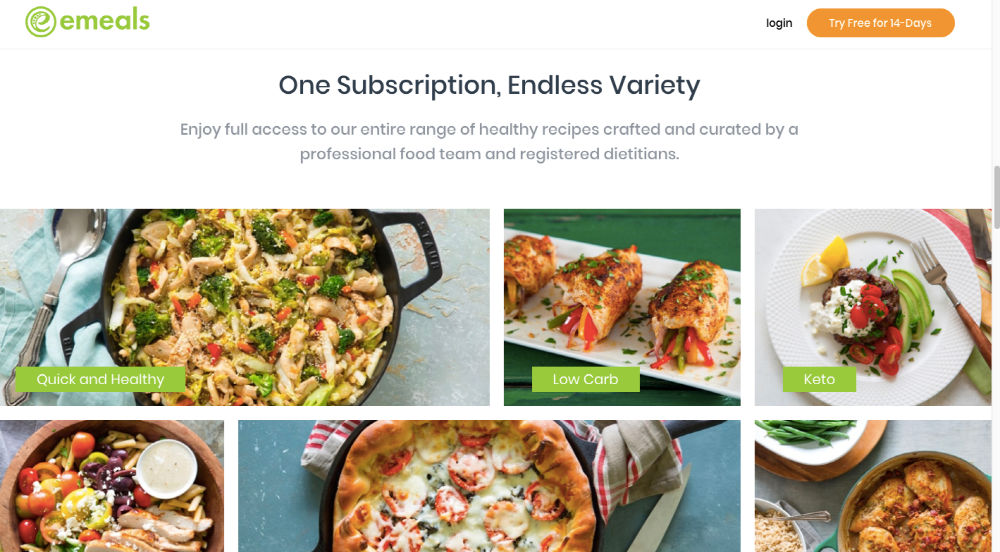 I started using eMeals back in 2013 because I had heard the advertisement on Dave Ramsey's podcast commercials. I used to be super skeptical of the program in general because hey, they were probably paying for an advertisement. Plus I am a mom who likes to cook so I didn't really think menu planning was something I needed help with.
But after I started using it, I realized that most nights of the week I had been living in dinner planning survival mode. Everyone would get home and everyone was hangry and I was staring at the pantry, stressed out trying to make something edible out of the contents.
Flash forward to today and I'm a working mom who is looking for more ways to automate my life and schedule so I don't feel scattered. I've watched eMeals evolve significantly over the past 6 years to keep up with technology and the changing demands of meal planning for families which makes me think they will continue to make improvements as time goes on. Here's my honest eMeals review.
What is eMeals?
Emeals is an online subscription-based menu, budgeting & shopping plan that includes breakfast, lunch, dinner and even special occasions. The program both online and in the app, allows you to choose a meal plan that suits you and your family's nutritional or dietary needs/preferences (examples: budget-friendly, quick & healthy, Keto, clean, 30 minutes, low calorie, kid-friendly, Paleo, Vegan, Diabetic, heart-healthy and Gluten-Free).
Each week you will get a variety of recipes (that you can swap) based on your chosen menu plan to create 7 days of meals.
How much does eMeals cost?
eMeals pricing:
FREE for 14 days. Use this link to Try eMeals Free for 14 Days just to see if you like it and use it.
1 Year = $4.99 per month. (Give up one latte a month people…it's totally worth it!)
3 Months = $9.99 per month.
You can also explore adding on bonus menu options like:

Breakfast
Lunch
Dessert
And Occassion Menus.
How does eMeals work exactly?
1. Choose Your Meal Plan.
Pick the plan that best fits your dietary preferences.
Family Friendly Menu Options
30 Minute
Budget-Friendly
Kid-Friendly
Slow Cooker
Quick & Healthy
Instant Pot Menu
Weight Management eMeals Options
Heart Healthy
Low Calorie
Low Carb
Paleo
Clean Eating
Specialty eMeals Options
Diabetic
Gluten Free
Mediterranean
Vegan
Vegetarian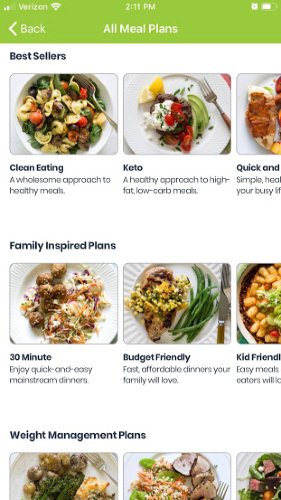 2. Select the number people you need to feed.
Family (Feeds 4-6 people)
For Two (Feeds 1-3 people)
3. Select your recipes for the week and add them to your shopping list.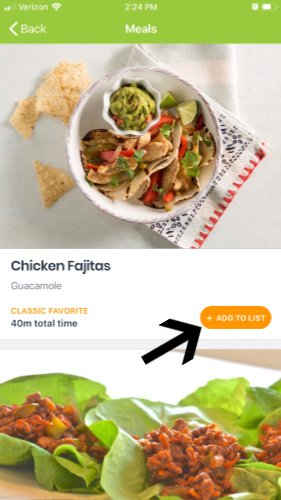 4. Add any other items you need to shop for to your list.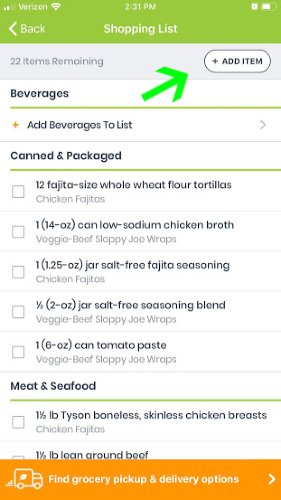 5. Take the list with you to the store, order online or have the groceries delivered.
eMeals works with the following online grocery and deliver programs:

Can I change my eMeals menu Plan?
Yes! Inside the app it's as easy as clicking a few simple buttons. This allows you to try different menu plans until you find one that you like best.
However, you can also add items from any of the menu plans to your weekly recipe and shopping list. This is one major improvement that I have really found helpful.
When I first started, changing plans was not easy. If you wanted to change more than one time, you'd have to request the change with customer service. That is no longer the case.
How do I access my eMeals menus and recipes?
You can access your lists, menus, and recipes either by logging in online or using the app.
The easiest way to access the menus is through the eMeals Apps
Here you can see your plan and pick and choose which recipes you want to use for the week based on the eating style plan you chose.
Once you select your recipes for the week, the app creates a shopping list for you. One of the added features of this that I appreciate is that you can add your own items to the list keeping everything in one spot!
If you like the recipe, you can save it to your "favorites" to use again in the future!
If you decide you want to switch to another eating style (say from Paleo to Low Carb) you can do that inside the app.
You can also just hop online, log in and print it out.
When it's time to cook the meal, you can refer to your printed recipes or open your app in cook mode.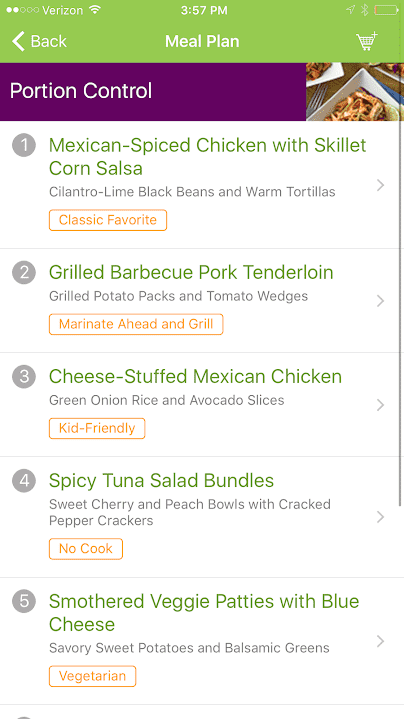 Can I still use eMeals if I don't have a smartphone or prefer a paper print out?
Yes! You can always login to your eMeals dashboard and click Download: This Weeks Plan. The page will re-direct you and recommend that you use the app. However, below this recommendation is a link that says, "I don't have a smartphone" which redirects you straight to the printable version of the shopping list and recipes.
Can I choose my weekly eMeals recipes or are they pre-chosen for me?
When you use the app, you'll find that under your Meal Plans tab that you can see your menu plan for this week and last week. They start by selecting 7 recipes for you but now you have the flexibility to choose recipes from any of the plans. This means you can mix and match recipes as well as mix and match items from a two week time period.
For example, if you are on the low carb plan and want to pop over to the Keto recipes list, you can do that and add those items to your own weekly list.
In addition to viewing other menu plan recipes, you can also mark recipes you enjoy most and they will be saved under your Favorites Tab to be added to your weekly recipe list.
How much will I spend on groceries if I use eMeals?
When I started using eMeals in 2013 they used to get fairly detailed about budgets on the budget-friendly menu based on the grocery store that you choose to shop at. The shopping lists that I could print would even have prices listed based on the grocery store that I chose. It wasn't always that accurate because different regions charge different prices.
Now that you don't pick a grocery store (unless you are ordering online) they have streamed lined things to the point where it will most likely depend on how many people you are feeding and what grocery store you choose to shop at.
If you buy your list at Aldi or Walmart, you will probably spend the least amount of money. If you buy your list at Whole Foods or another higher-end grocery store, then you'll defiantly pay more. If saving money is your goal, then choose your grocery store and sales carefully.
Will I save money on groceries using eMeals?
eMeals states on their website that customers have reported that they save about $2,000 on average per year, plus the time they save by having done-for-you meal plans with the option of having someone else (ie- online grocery shopping or delivery) do all the shopping for you.
When I use the menu plans I do save money simply because when I don't menu plan, I end up going to the grocery store 3-4 times a week to get things I forgot to get or to make up for not planning anything.
Plus, having a menu plan and the ingredients can help you eat out less, which in the long run saves you money too.
Does eMeals have menu plans for lunches?
eMeals has created lunch menu plans over the last few years. It's an additional cost and it's only available for a few of their menu style options.
Does eMeals have menu plans for breakfast?
Yes! eMeals offers a Healthy Breakfast menu option. Like the lunch plan, it's an add on that does have an additional fee and will only be available for a few of the food menu styles.
Examples of foods on this menu:
Slow Cooker Cranberry-Orange Oatmeal
Turkey Breakfast Sausage with Pears
Blackberry and Strawberry Yogurt Smoothie
Does eMeals have menu plans for desserts?
If you love making desserts, eMeals offers an add on plan for you too! Each week you'll get about 3 dessert recipes to try. I also recently discovered a view other collections tab in my app that lead to a Keto dessert menu which was pretty tasty looking!
Here are some examples:
Chocolate Chip Zucchini Bread
Mini Waffles S'mores
Apple-Cinnamon Snack Cake
Does eMeals have menu plans for holidays or special occasions?
One of my favorite meal plan options is the Special Occasion Menu. These are geared toward celebrating and theming out your meals. Host your next gathering with confidence using eMeals doable and delicious menus.
Many of these recipes include appetizers, main menus, desserts, and even wine pairings. These are great for people like me who really enjoy entertaining but want someone to give them a pre-made menu plan that is sure to impress their guests.
Here are some examples of the Menu's that they offer:
Major Holiday Menus
End of School Pool Party
Kentucky Derby Party
Tailgate Party
Friendsgiving
Fondue
Awards Night Celebrations
Food and Wine Feast
Small Plates Party
They do a good job of coming up with a large variety of menus that allow you to plan regular out of the box menus to celebrate fun new holidays as well as traditional menus to celebrate classic holidays.
eMeals Review Pros and Cons:
Here is my honest eMeals review of the pros and the cons of this menu planning service.
eMeals Pros-
The price point is reasonable for both the time-saving aspect and the money-saving that I get when I do use the app and meal plan.
They let you try it free for 14 days so you can decide if you like it.
You can add other shopping items to your shopping list making it customizable.
The added online shopping/delivery feature makes this extremely convenient.
They have menus built around a large variety of eating styles and dietary needs.
The mobile app is extremely user-friendly and very easy to navigate.
Creating menus, lists, and switching recipes is easy and intuitive on the app.
You still have the option to print your lists and menus if you don't want to or can't use the app.
Over six years I've watched the continually improve the product for better user experience, digital access, and convenience.
If you use the app, you can potentially save a lot of time, a little money from limiting grocery store trips and dinner time stress.
The subscription auto-renews so you don't have to remember to renew it yourself.
eMeals Cons-
Sometimes you may not like the meat selection (for example, we don't eat a lot of pork).
Some of the menus have unique seasonings or ingredients that may be harder to find and limit where you can shop online for those items.
If you forget to "shop your pantry" before you ship the list, you may end up with extra spices, seasonings, or oils that you already had.
The subscription auto-renews may continue to charge month to month if you stop using the app and forget to cancel.
They don't give more than 7 recipes in a week to choose from under your selected eating style, even though you can select recipes from other menu plans.
If you are a person who could use a little help with menu planning and grocery budgeting I would highly recommend Emeals online meal planning subscription. They also offer free samples of various plans so check those out as well. It really does make life just a little easier.
I hope you have found this eMeals review to be helpful as you consider whether or not it's the right fit for you. In the last 6 years, I've also tried my hand at meal delivery and other menu planning options but have always come back to eMeals as my favorite simply because of price and convenience.
Before you go, give eMeals a try risk-free for 14 days. Click here to access your eMeals free trial now. At least you can get in there, try it, and see if you like it!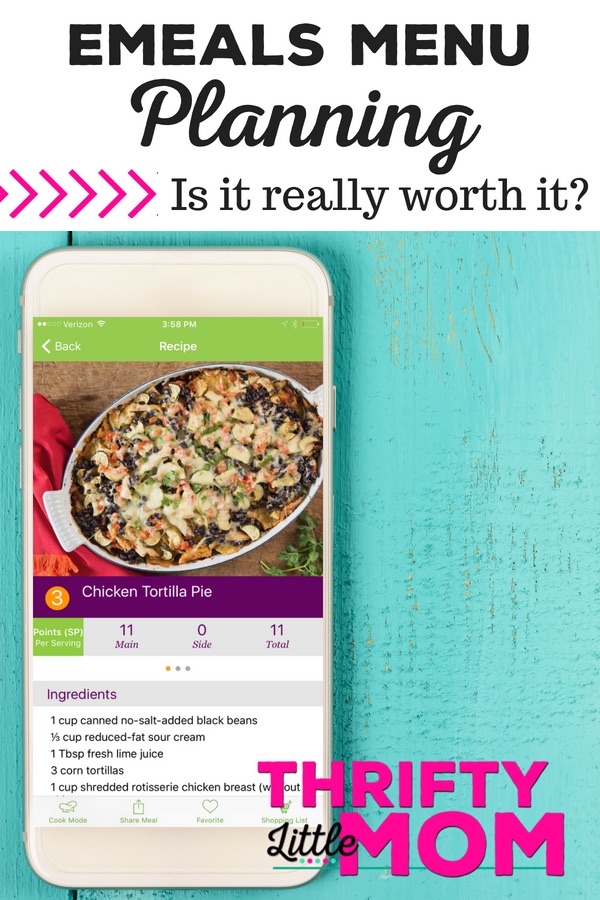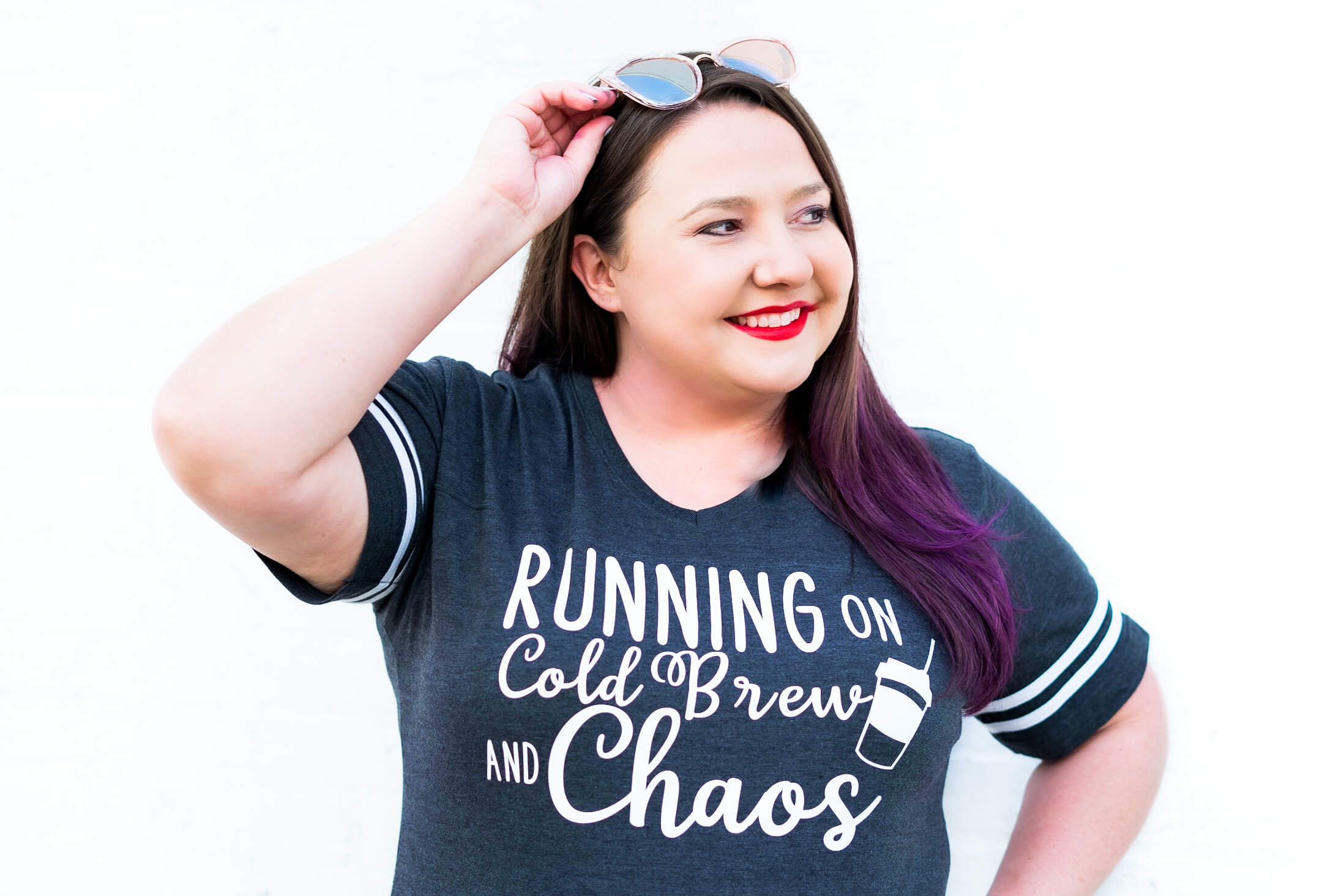 Kim Anderson is the organized chaos loving author behind the Thrifty Little Mom Blog.  She helps other people who thrive in organized chaos to stress less, remember more and feel in control of their time, money, and home. Kim is the author of: Live, Save, Spend, Repeat: The Life You Want with the Money You Have. She's been featured on Time.com, Money.com, Good Housekeeping, Women's Day, and more!
Summary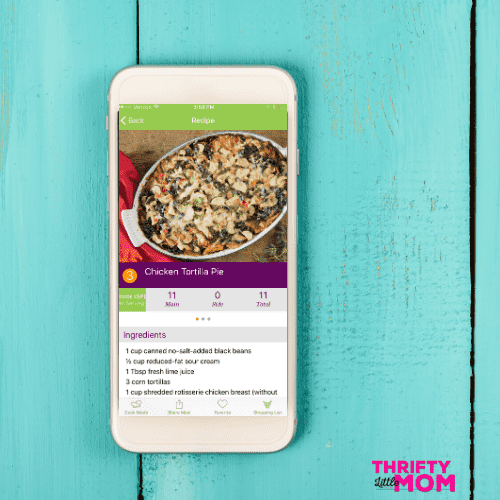 Article Name
eMeals: A Frugal Mom's Review 2020
Description
Have you thought about trying the eMeals monthly subscription service but not sure if it's worth it. In this article, I give you a behind the scenes look at how it works along with my eMeals review.
Author
Publisher Name
Publisher Logo