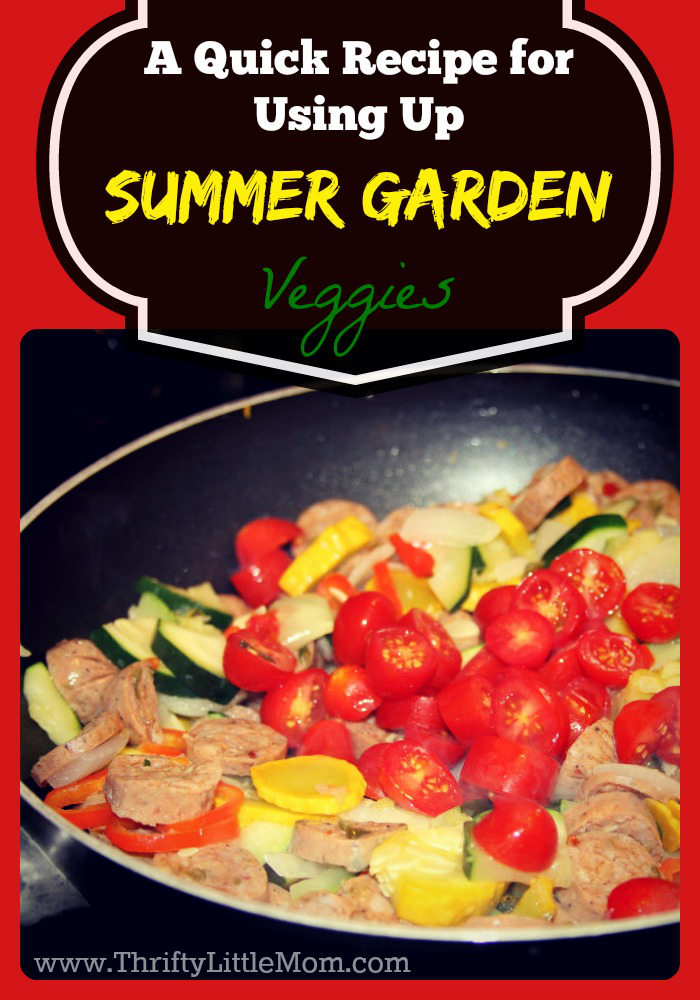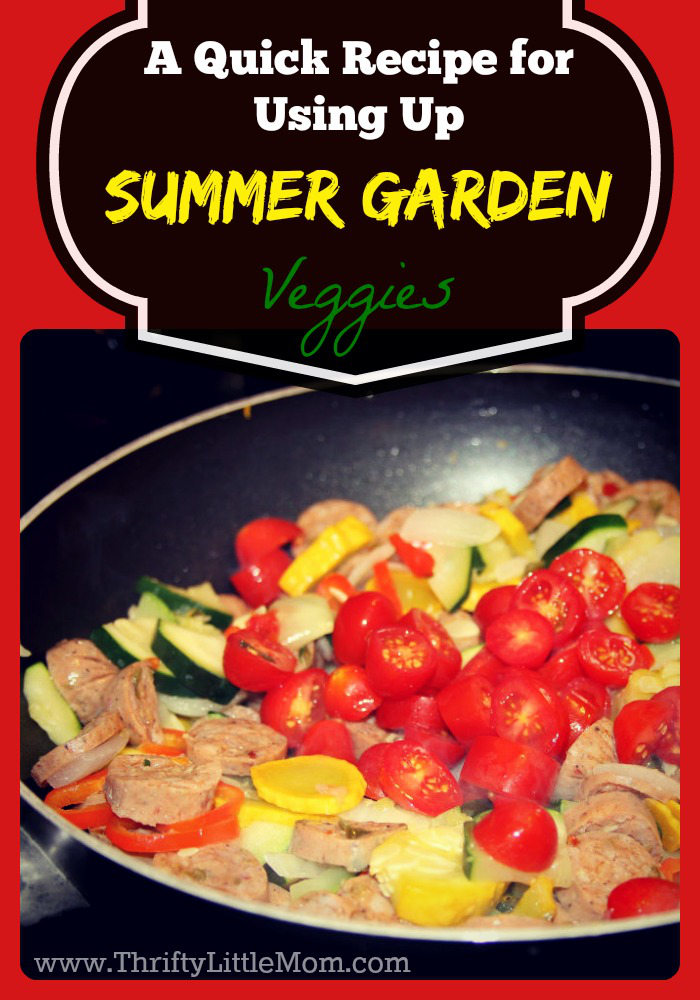 Do you have summer vegetables piling up in your kitchen? Maybe your neighbors, co-workers, family or your own garden have produced a ridiculous amount of squash, grape tomatoes or zucchini and you've had about all the squash casserole you can take?  This recipe will use them up and takes very little time to make.  There is no food science degree required for this recipe to be a success.  Everyone can use a quick recipe for using up summer garden veggies!
15 Minute Chicken Sausage Summer Garden Veggie Recipe
Ingredients:
1 Package of Italian Chicken Sausage (whatever you prefer- regular, organic, nitrate-nitrite free)
1 Zucchini (cut into chunks or slices)
1 Yellow Squash (cut into chunks or slices)
1 or more kinds of peppers (Red, Green, Yellow)
1/2 pint of grape tomatoes (cut in half)
1 onion
(This recipe is enough for me, my husband and my toddler with enough left over for my husbands lunch the next day.)  This is one of my husbands favorite dinners.
Step 1: Start by heating up my wok with a little oil.  Proceed to chop up all my veggies and start adding them one at a time to the pan.  Onions always go first and then add the other vegetables.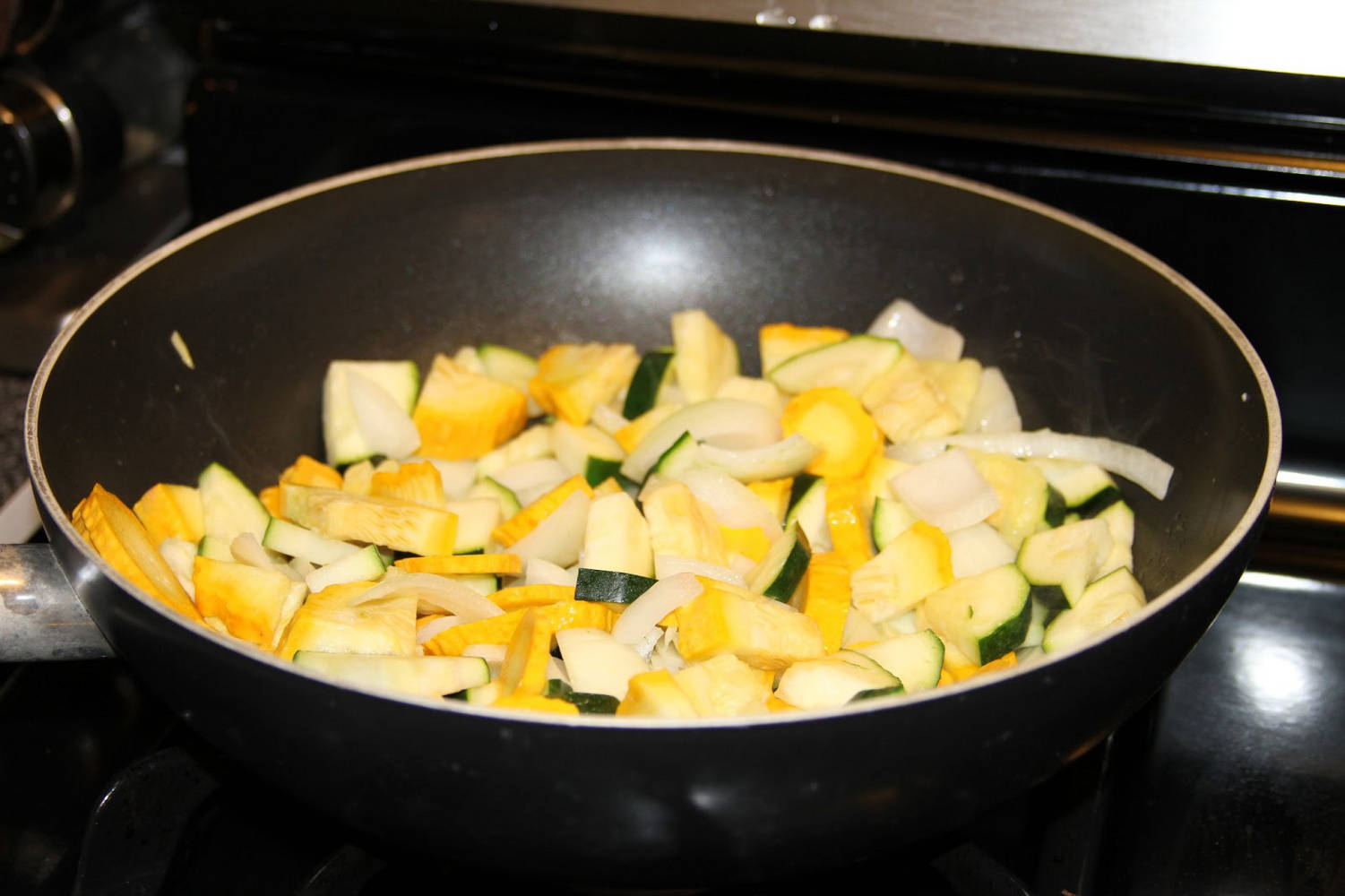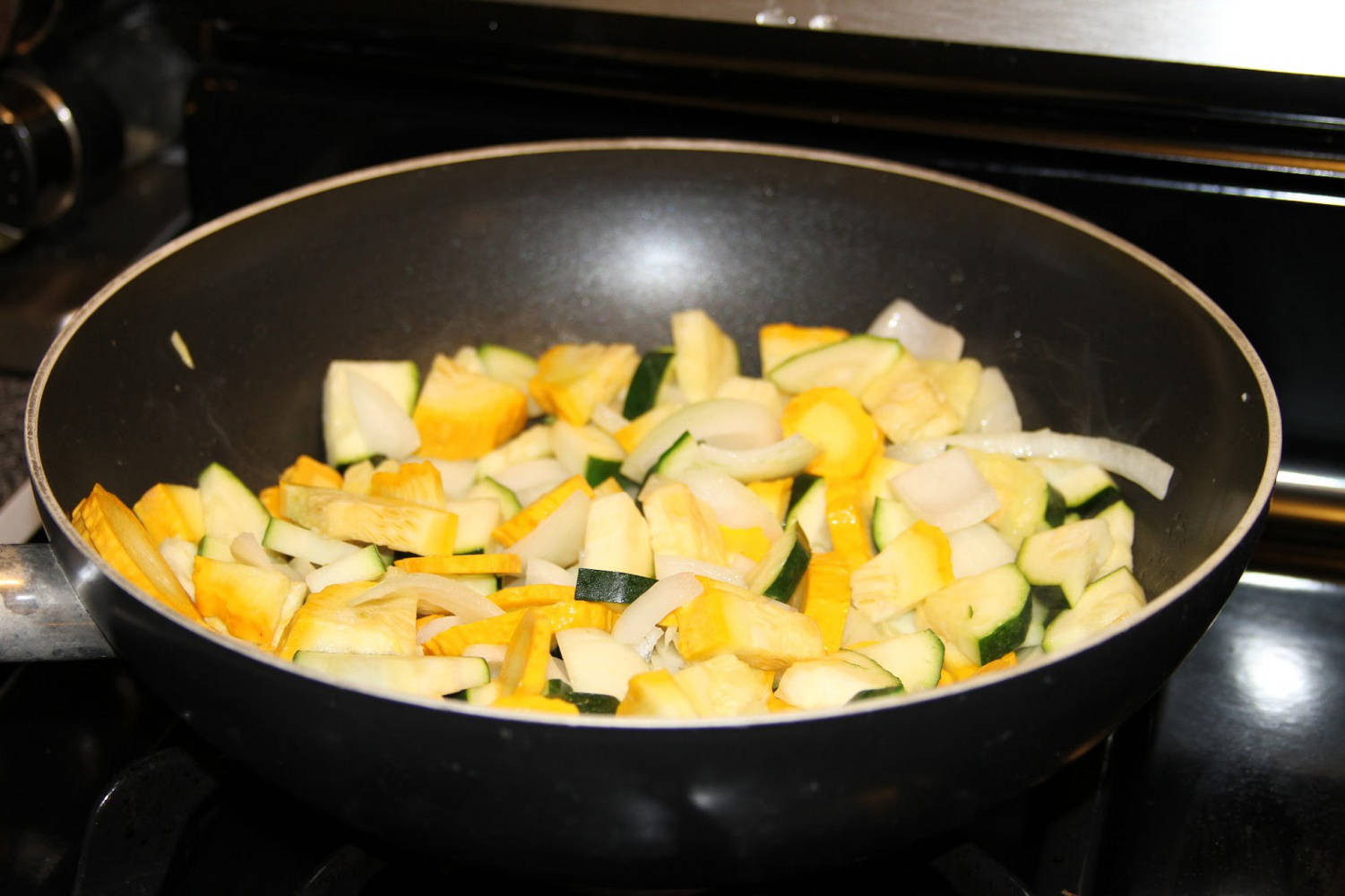 Step 2: Add the chicken sausage (which comes pre-cooked in the package).  I find Italian Chicken Sausage has the best flavor with this recipe.  Cook it until the chicken is warmed up.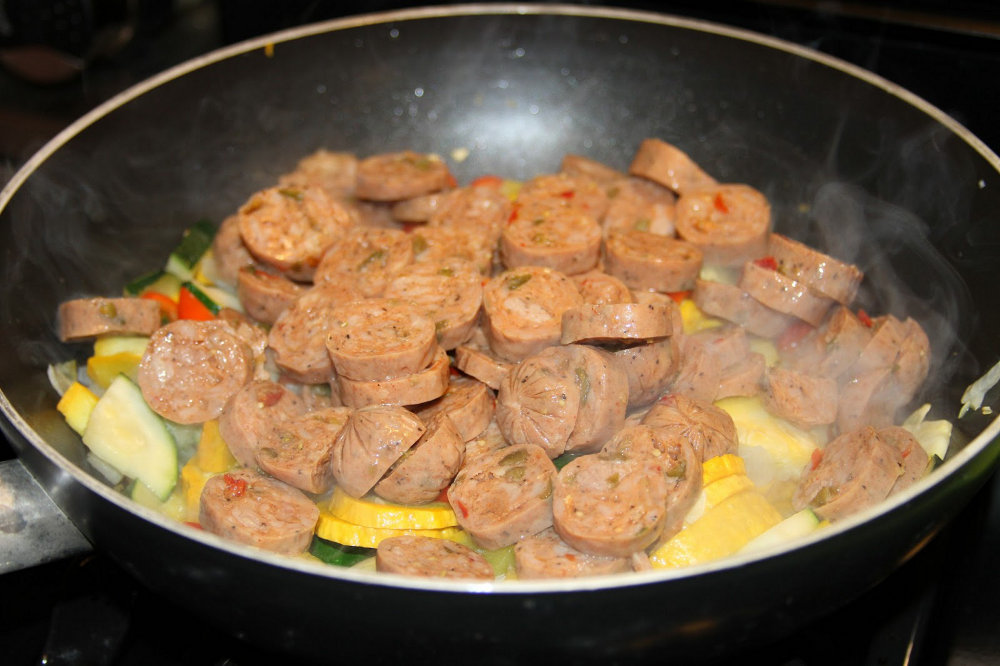 Step 3: Last but not least, add the grape or cherry tomatoes! Adding these last prevents them from getting all mushy.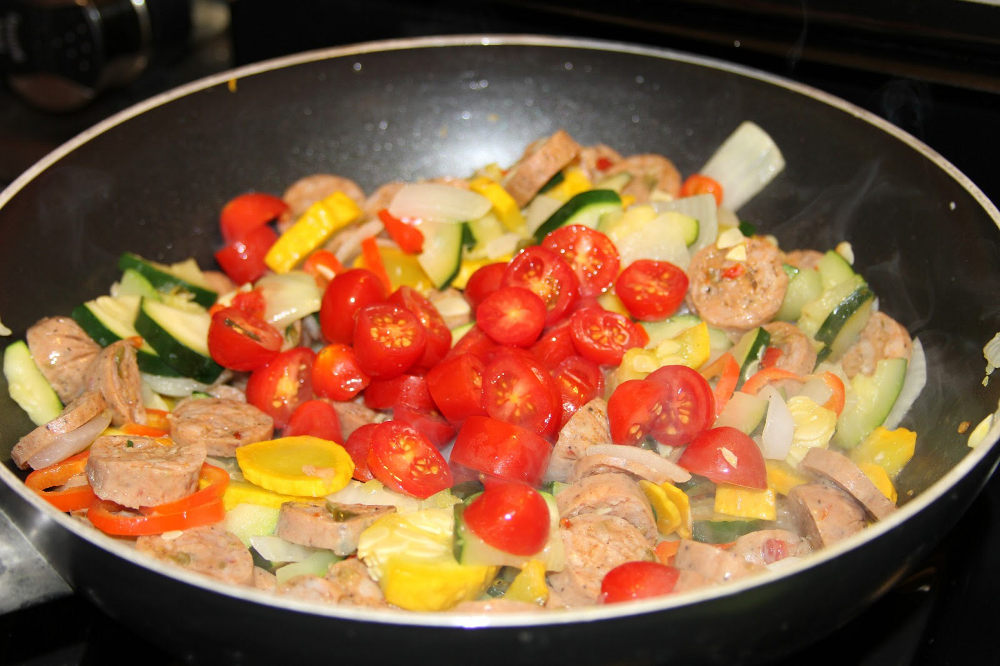 And that's it!  No seasonings required.  The Italian chicken sausage has just enough seasoning built in to make this taste wonderful!  And it's pretty darn healthy with all those colors.  So now you have a quick, easy, healthy recipe to use up all those summer vegetables laying around.  Please share any summer vegetable recipes you love!  I'd love more inspiration! This is a quick recipe for using up summer garden veggies but the options are endless.  Add any and all of your favorite vegetables and you will find yourself enjoying the bounty of a summer garden in no time!
Access my FREE Party Printables Vault!
Subscribe to my weekly celebration email and get access to my printable gifts, party planners, cleaning lists and more! Be the hostess with the mostess!
Don't forget to check out what's in the resource library! https://thriftylittlemom.com/thrifty-little-mom-resource-library/ Password: Thriftyprints