Cheap Cloth Diapers: A Guide To Help You Decide
This post contains affiliate links. As an Amazon Associate, I earn from qualifying purchases. I also earn from qualifying purchases made with other brands and programs. See my
privacy policy.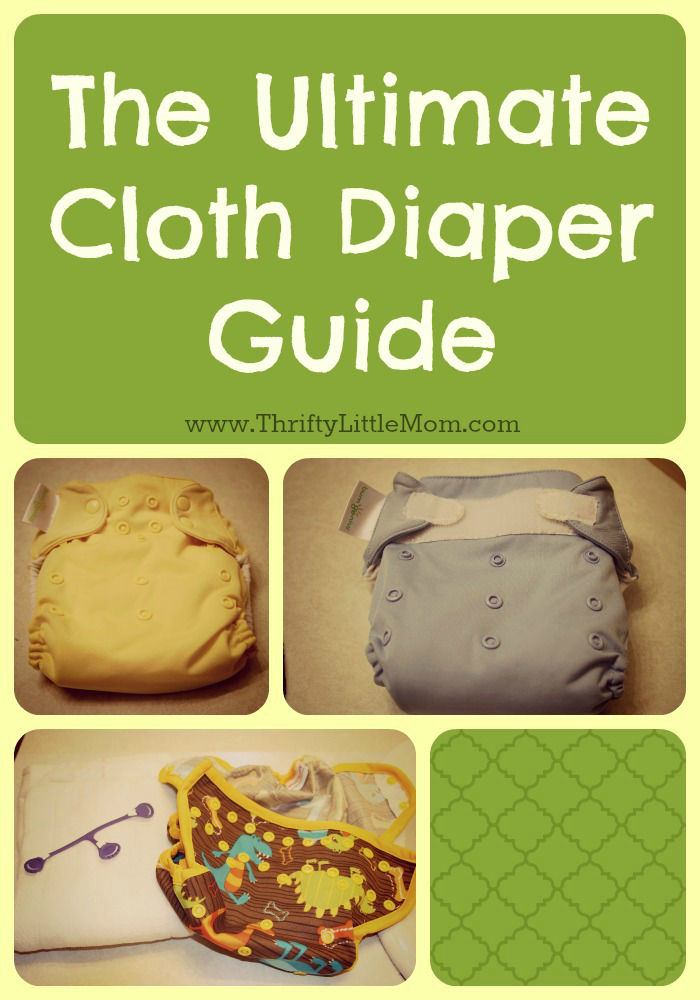 Cheap cloth diapers is one of those topics out there with tons and tons of information.  For years my mom encouraged me to use cloth diapers when I had children.  So, when I got pregnant I started doing countless hours of research trying to find out what was the best way to do this thing and whether it was worth the upfront cost and the effort.  In this post, I'll share my research and explain how I built my stash of cheap cloth diapers!
Some people still have lot of preconceived ideas about cloth diapers.  For one, they don't have to be like they were in the 80's and you don't need a diaper service.  In fact they are not much different from paper in the way they are put on if you get the ones I chose.  They are much more convenient now than they were back in the 80's.  However, there are so many options, anyone could get confused.
My real life timeline experience with cloth diapers:
Newborn
I used paper diapers with umbilical cord notch (it takes weeks for that sucker to fall off).
Newborn poop is weird, so I didn't want to ruin my diapers early on.
Between lack of sleep and severe fatigue, the last thing I wanted was more laundry.
2 months
About this time I had run out of newborn diapers from my shower gifts.
At two months my kid started sleeping 6 hours at night so I was over my mommy zombie stage and back to doing laundry.
Started using cloth diapers.
Washed diapers every other day.
3 months +
Used cloth diapers anytime I was at home.
Kept paper diapers around for outings (I just didn't want to carry a bag of poopy diapers around all day).
Kept paper diapers around for church nursery (the one time I brought him in cloth, I thought the volunteers were gonna freak out or accidentally throw my diapers away so that never happened again.)
As my kid grows, I just adjust the snaps and increase the size of the diaper (more on that later).
My Cheap Cloth Diaper Research and Conclusions:
Where I found my cheap cloth diapers:
One thing to note is that to find good cheap cloth diapers, you may have to buy them used. GGASSSP!! I know.  I was a little weird about it at first but then I decided that I don't mind because I can wash those babies in the hot cycle on my machine… multiple times!
I registered for them on my Amazon Baby Registry.  Can't get cheaper than FREE!!  Shop Amazon – Create an Amazon Baby Registry
All my gift card gifts funded the purchase of a cloth diapers/accessories.
I looked on Facebook Market, Craigslist and a website my neighbor recommended called Diaperswappers.com
I found a huge set of gently used ones at a local maternity consignment store.  Often you can tell these stores what you are looking for and ask them to give you a call if they come in!
My friend told me about how some smaller cloth diapers companies have "outlets" where the diapers go that aren't at the retail standard.  You can get them for almost 50% off retail prices!  I got about 10 diaper covers from one of these stores!   When looking at cloth diaper manufacturers take a glance at their website for "clearance" or "outlet" sections.
Go to Kid's Consignment sales in your area and look for the massive bins of cloth diapers.  I've bought many a great cloth diaper at these sales that happen twice a year.  To find the cheap cloth diapers at the sales near your zipcode visit Consignmentmommies.com.
Understanding the Different Types of Cloth Diapers on the Market
Old School Cloth:
Some people do like the old school method of wrapping their kid in a cloth type diaper and securing it with pins or the new Snappi's (Snappi Cloth Diaper Fasteners – Pack of 3 (Mint color mix)
which are faster, easier and less likely to draw blood.
You will need "pre-fold" cloth diapers or "fitted cloth" diapers (which don't require folding).
You will also need "covers" that keep them from leaking out everywhere.
So if you go this route you have to buy:

Pre-fold or fitted cloth diapers
Covers
Pins or Snappi's

I didn't choose this method because it seems like a ton of work to put three layers on a squirming kid.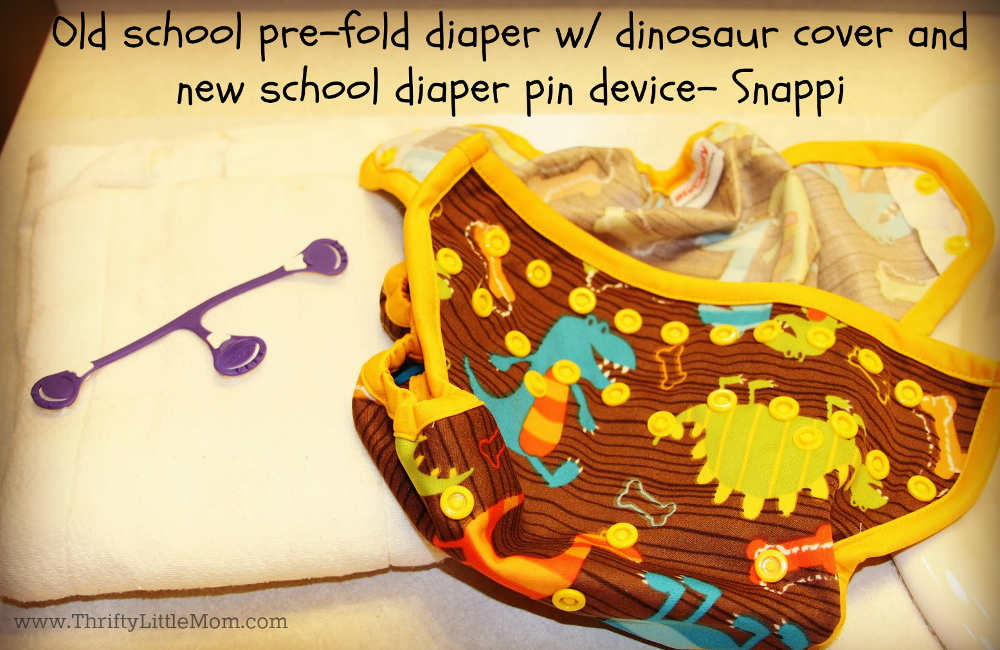 All In Ones (AIO) vs. Pocket Diapers
These two types of diapers are similar.  The key differences?
Liners:
All In Ones have the cloth liner sewn into the diaper- it can't be removed.  You simply throw the whole thing in the machine.
Pocket Diapers are a pocket that you slide the liner into.  The liner is removed for washing and re-loaded after.
Absorbency:
With AIO's the absorbing fabric is flush with your child's skin.
In pocket diapers, the fabric on the outside of the pocket wicks moisture away from your child's skin and the liner inside absorbs the moisture.
My Best Cheap Cloth Diaper Choice and Why:




Pocket-one size-cloth diapers with inserts included. (You need these details in the description of the item if you decide to buy them too so you get the right thing.)
Bumgenius is my favorite brand.  From experience, I have tried Fuzzibuns, Blueberry, Thirsties and some older brands.  Bumgenius 4.0 or 3.0 work the best of all the one's I have tried.
I ordered 6 bumGenius One-Size Hook & Loop Closure Cloth Diaper
and 6 bumGenius One-Size Snap Closure Cloth Diaper.
Check out the latest version of this diaper on Amazon here >>bumGenius Freetime All-In-One One-Size Snap Closure Cloth Diaper (Clementine)
I also picked up 6 used/good condition Bumgenius one-size pocket diapers along the way.  I chose them in neutral colors so I could use them on all my future kids whether boys or girls.  My initial $300 investment should last through all the children I end up having.  And with paper diapers in the neighborhood of $40 per box, I'm okay with that.
Why Pocket Diapers are my fav!
Pocket diapers reportedly dry faster than all-in-ones (AIO) that have the pad sewn in.  It's a little extra work to remove the pad inside the pocket and then re-stuff after washing, but I felt it was worth it to have diapers dry quick so they are ready when I run low.


This is the back of the diaper where you find the pocket opening.
The pocket opening would rest against your child's lower back.

I picked "One Size" so that they last the life of a child in diapers as well as any siblings that may come along behind them.  This is achieved through a series of snaps on the front of the diaper.
The Bumgenius 4.0's evidently have easy access to the elastic around the thighs which means if the diaper elastic wears out, you can replace it.
These are made in the USA.
Velcro – Negatives
It sticks to other diapers in wash.
It wears out much faster than snaps and you end up having to replace it.
Velcro looses it's stickiness (which I read happens often when you line dry them all the time.  If this happens, putting them in the dryer can remove some of the particles from the hook and loop material and fluff it up making them sticky again.)
Once baby figures out he/she can remove the diaper, velcro doesn't stand much of a chance.
Velcro- Positives
Dad's who are new to cloth can dig these a little easier.
When baby is squirmy they are easier to put on.
Velcro gives you a better fit in most cases because you have lots of flexibility in how much or how little to attach it.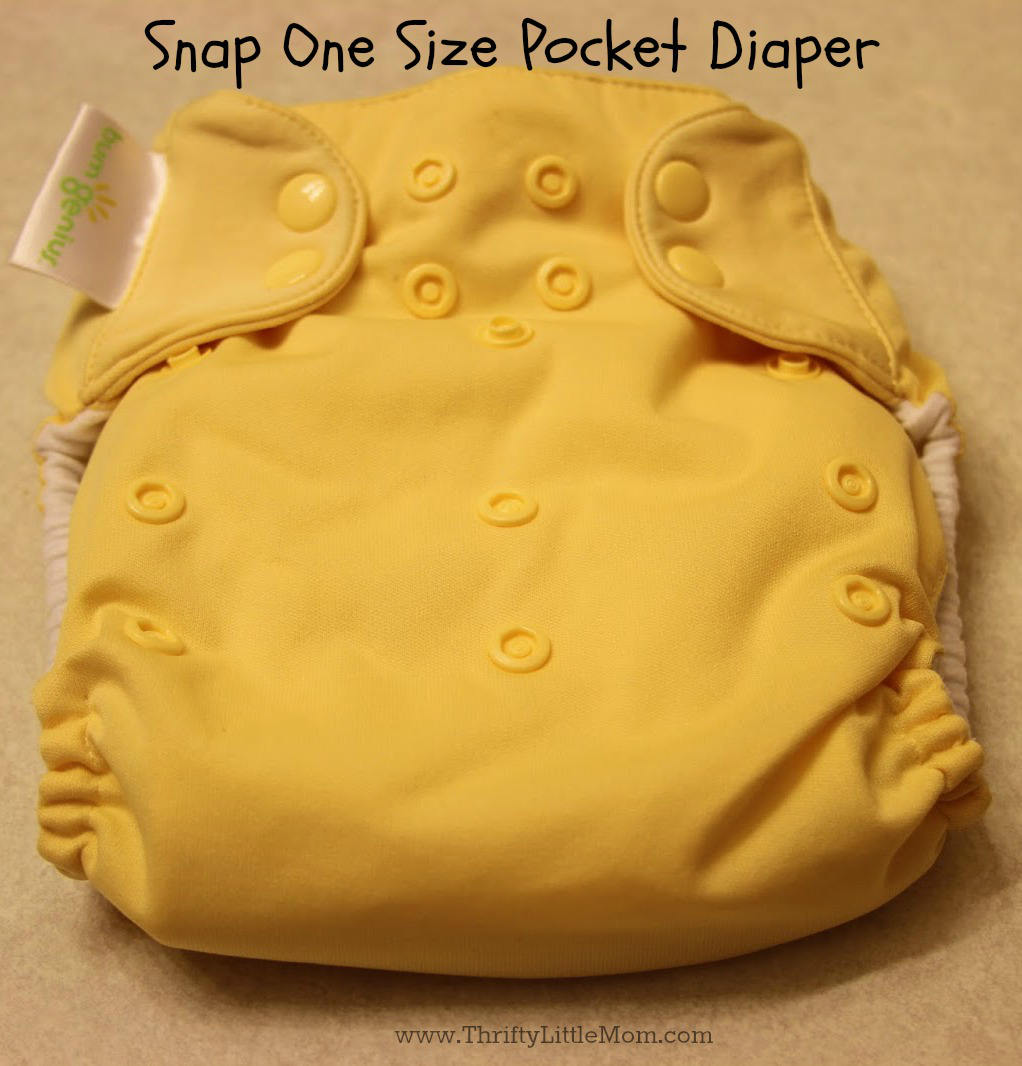 Cloth Snaps-Negatives
Dad's may have a hard time with this as it is more time-consuming.
Wiggly babies can cause frustration when trying to put them on.
You can't always achieve the "perfect" fit because you are limited by where the snaps are pre-placed.
Cloth Diaper Snaps- Positives
These rarely wear out for the life of the diaper.
Most babies would have to fight pretty hard to take these off themselves.
Where I got my Cheap Cloth diapers-
I  bought my diapers on diapers.com because they had a Buy Five get One Free sale that made them more like $14.95 each instead of $17.95 each.  I believe this sale happens several times a year through bumGenius.
Detergent-
I also went ahead and got Bumgenius brand HE powder detergent for the diapers since I want them to last as long as possible.  These was least expensive on diapers.com.  The powdered stuff works great in my High Efficiency (HE) washer.  I don't have any trouble with smell or stains so far.  It also seems to last a really long time.  I have bought 3 containers in the past year and half.
I have used these for a year and half and haven't had any quality issues except where one of my Bumgenius got little fuzz balls all over the fabric.  I'm sure if I had sent it back they would have replaced it for me though.
Places to get cheap cloth diapers:


Amazon.com
Diapers.com
Craigslist
Diaper Swappers
Consignment Sales
Ebay (Watch out for super cheap new diapers- you get what you pay for).
Target (Spring/Summer) or Target.com

Cloth Diaper Accessories:


Don't forget to get a diaper pail to keep those babies in.  It's just a basic pail and you can get liners online from places like amazon.  I just toss the pail liner in the wash with the diapers once I empty the pail.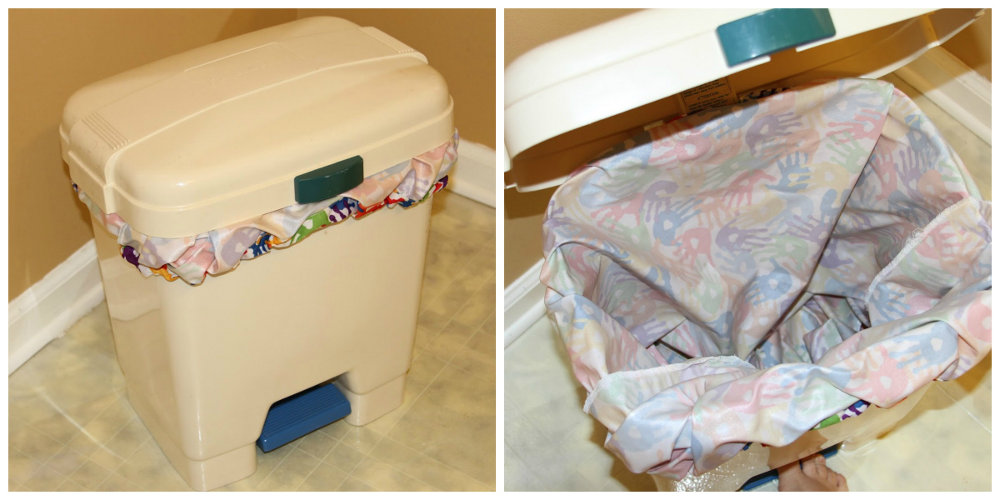 Cheap DIY Diaper Sprayer
You may also want to order a diaper sprayer when you need to pressure wash the poo out.  They run about $45 online for one that attaches right to your toilet.  My husband made me this one.  If your husband is into messing with plumbing, my hubby picked up all the supplies from Home Depot to make a sprayer that wouldn't leak and didn't have to rest on the floor.  We simply turn the red handle up (that the sprayer is resting on) and the water flows.  We turn the valve to shut the water off.  It costs about the same to make it as to order it but like I said, my husband didn't want any leaks.
If you aren't up for creating this you can buy one on Amazon and just hook it up.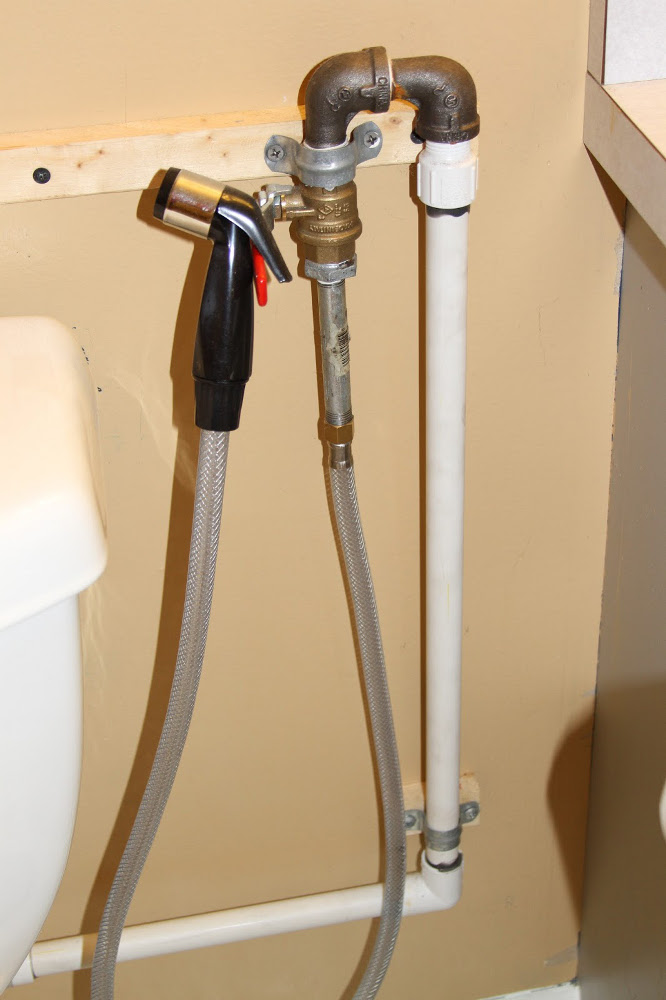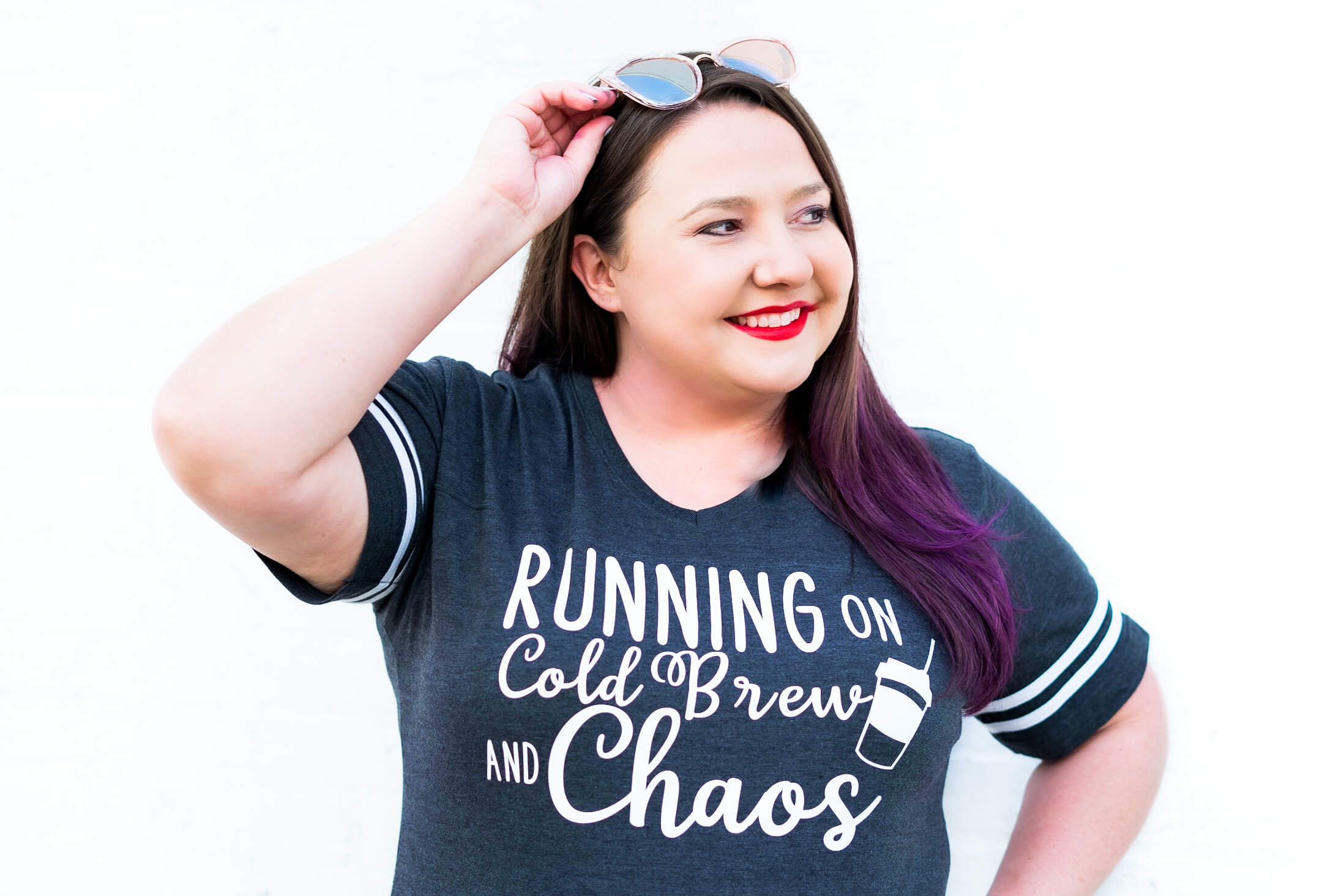 Kim Anderson is the organized chaos loving author behind the Thrifty Little Mom Blog.  She helps other people who thrive in organized chaos to stress less, remember more and feel in control of their time, money, and home. Kim is the author of: Live, Save, Spend, Repeat: The Life You Want with the Money You Have. She's been featured on Time.com, Money.com, Good Housekeeping, Women's Day, and more!
Summary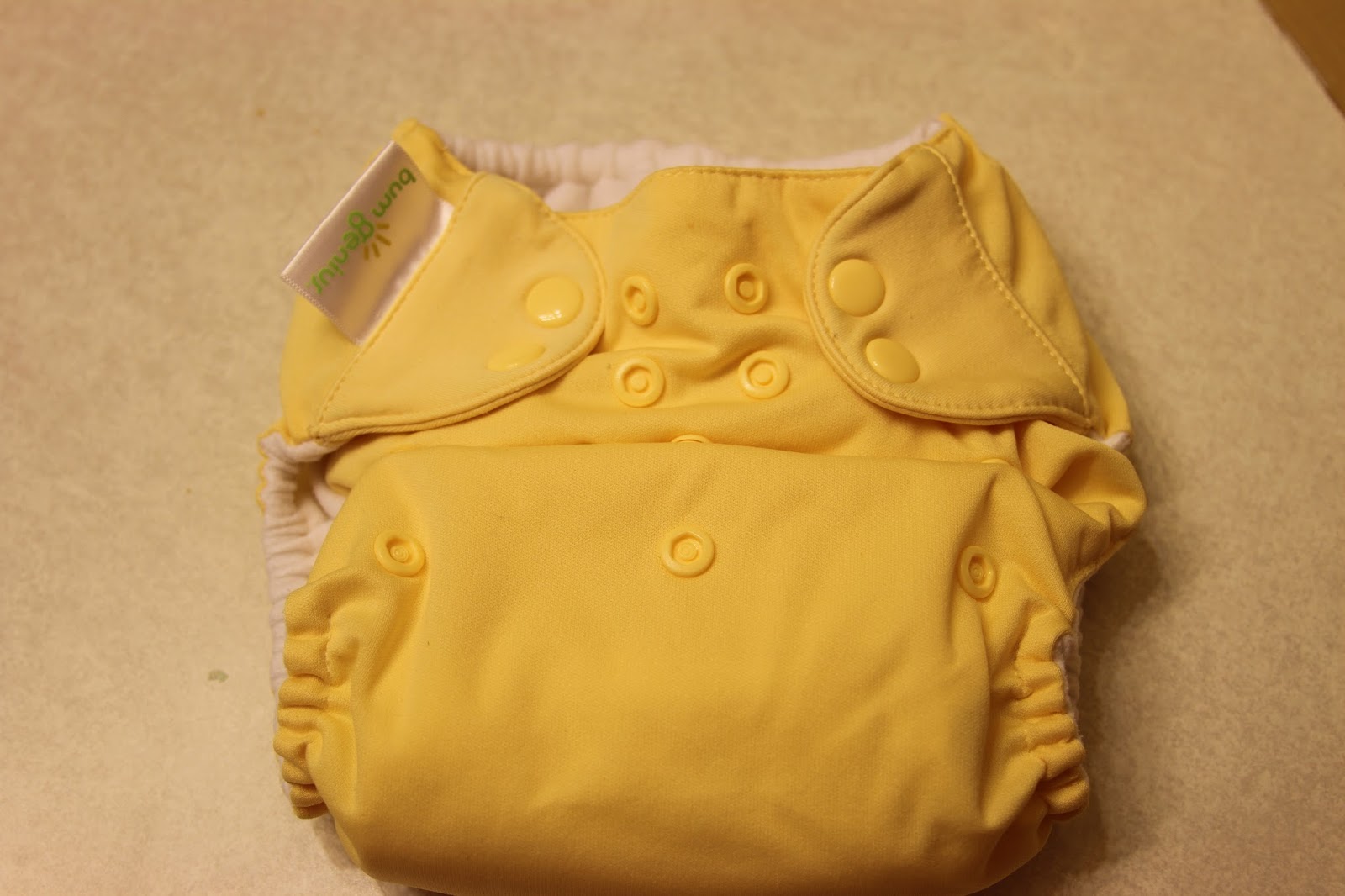 Article Name
Cheap Cloth Diapers- An guide to help you decide.
Description
Looking to find some good quality cheap cloth diapers? I'm here to show you how this Thrifty Little Mom saved big on cloth diapers and was able to use them successfully as a first time mom!
Author