New Mom Checklist: A list of stuff to make your life easier.
This post contains affiliate links. As an Amazon Associate, I earn from qualifying purchases. I also earn from qualifying purchases made with other brands and programs. See my
privacy policy.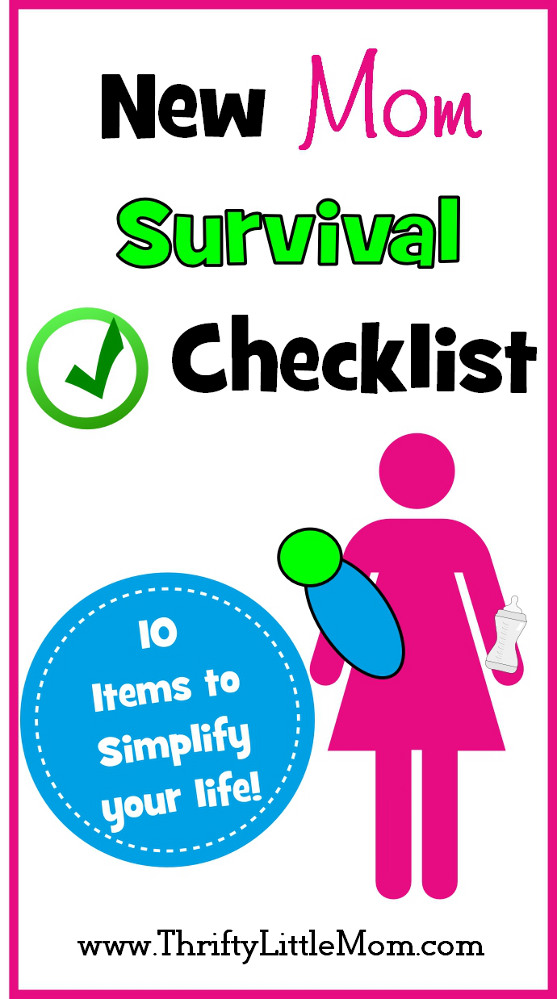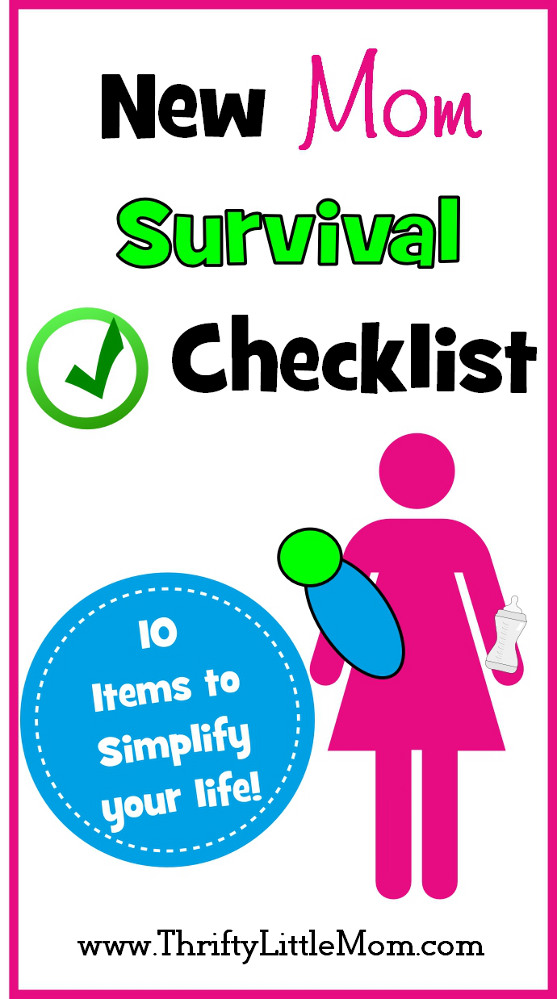 It's been 2 years now since I brought my sweet little bundle of joy into the world and as you are counting down the days, weeks or months you should know that life is about to change for you in ways you never imagined.  You will find out what it feels like to be "a walker" (for all you "Walking Dead" fans) or a zombie.  Sleep deprivation makes even the most organized and "with it" people worthless.  And with this is in mind, I'm going to give you a new mom checklist of the top 10 things that made my life as new mom easier.
Thrifty Note 1: Even though these items are available on Amazon and at most major retail stores new, some of these items you can find in good condition at your local thrift store or kids consignment sale if you keep your eyes peeled for the next few months.  Some of these things however I wouldn't buy or recommend buying used. 😉
Thrifty Note 2: Amazon Baby Registry has so much amazing mom stuff that even if you live in a rural town, you can ask for stuff you can't even get at a mega baby store.  This was how I got a good portion of my cloth diapering gifts.  I was thankful I made a registry with Amazon.  The pro's?  Free 90 day returns, 10-15% off your registry on things you don't get, you can add items to your registry from other online retailers!  If you wanna get started, you can click the link below.
Top 10 List of Items to Make Your Life Easier
1. My Brest Friend Pillow- I know, the name is awful but it's amazing.

So I had a one of those boppy things that everyone has and I'm just going to say that those babies are not made for all waist sizes.  They slide, move and wiggle on out.  My sister gave me her Brest friend which seemed ridiculous at first but ended up being the only nursing pillow that I took anywhere.  I ended up using the boppy as a seat cushion.  You'll find out why after baby arrives (that is if you don't have a c-section).
I love this pillow because it straps around your waist and can fit just about any shape or size body.  Once it was strapped on, I could often stand up and move around while feeding baby and supporting it with my hands.  These are great for nursing or bottle feeding.  They just make everything hands free.
It has a clip for taking it off, which is great because mine did not.  The Velcro removal always woke my sleeping baby.
Thrifty Note: This is an item you can find used at thrift stores and consignment sales.  The covers are usually removable and washable.  You can also buy replacement covers online.
2. Medela Micro Steam Bags

This is a new alternative to boiling some of your items.
You put your stuff that needs disinfecting like pump parts or bottle nipples in a steaming bag with water and microwave for around 3 minutes.
You can use each bag about 20 times.
I used these anytime I didn't have the time or energy to wait for the water to boil.
3. Moby Wrap
Some people likes these and some people hate these.
If you get one before baby arrives, you should practice putting it on with a little stuffed animal so you get the hang of how it works.
Youtube has tons of video's to show you exactly how to put it on you and baby.
My little one loved this, I got lots of snuggle time and could move around freely with baby basically attached to me.
It gets baby closer to your body than a regular carrier and works wonders for supporting new born baby floppy heads.
Thrifty Note: This is an item you can find used at thrift stores and consignment sales.  They are machine washable.
4. Burp Clothes
You will never, ever have enough of these between 0-9 months.
Cloth diapers work really great as burp clothes.
Thick, absorbent, washable and bleach-able!
Thrifty Note: This is an item you can find used at thrift stores and consignment sales.
5. Bottle Brushes
These make your life so much easier.
You can actually get bottles clean with these and feel like the attachment for nipples are getting them cleaned out.
I use bottle brushes exclusively for baby items.
6. Kindle Fire HD 7″
If you are going to be a nursing mom, your going to find out that in the beginning, feedings can take about 40 minutes each.  Then you have to start the whole process again 80 minutes later.  This means you have a many hours a day where are you just feeding.  Get yourself some head phones and get a stand for this small handheld device and you can get hours of reading or online entertainment between Hulu plus and Amazon Prime.
Trust me, after about 2 weeks of staring at your kid for 40 minutes while they eat "again" your going to need some kind of device to keep this process from being totally boring.
7. Electric Double Breast Pump
Do not skimp on the this one thing.
Buy a Double Electric Pump- not a single sided hand pump (you will not have the energy for this).
If you plan to breast feed, you really should invest in one of these.
You may not think you need one but nursing it not always easy.
If you have supply issues, you will need one of these to keep things going.
A lot of women I know didn't think they needed one until they find out that in order to keep their milk supply going strong, they needed to pump in-between feedings.  This was the case with my supply as well.
Another reason I'm glad I got one is that my child had to stay in the hospital nursery the first night I went back home due to Jaundice.  If I didn't have a pump, I would not have been able to pump at home at the intervals my kid would have been eating to keep my supply coming in.  I also would have had no way to supplement his milk at the hospital with my own.
I got one with a car adapter and on long trips in the car I could pump and feed my kid a bottle instead of stopping for 40 minute feeds every 80 minutes.
8. A Hands- Free Breast Pump Bra
Simple Wishes Hands Free Breastpump Bra, Black, XS to L
When you have to pump, this is a life-saver.
It's basically a tube top that you put on that holds the pump suction cups on so you don't have to hold them up yourself.
Pumping takes like 20 minutes and your hands do get tired.  When your hands get tired, you start to hold them improperly which leads to loosing milk.  When you are pumping, your milk is like liquid gold.  Every drop counts.
You can wash them in the washing machine.
By far one of the greatest purchases.  Helped a great deal when pumping in a moving car too.
Thrifty Note: I got mine using a 20% off coupon at Buy Buy Baby.
9. Breast Milk Storage bags for fridge or freezer

If your pumping, you need something to store all the milk in.
You can pour pumped milk in these bags and save in freezer.
You can mark the bags with a sharpie with the amount & date.
10. Boon Grass Countertop Drying Rack

I felt like this was a good purchase that I used often.
I like that it lets air circulate in and around your items.
It doesn't take up much counter space.
It's pretty darn adorable!
Great for drying straws!
Thrifty Note: This is an item you can find used at thrift stores and consignment sales.
These are the top 10 things that I used as a new mom.  These things kept me together through the sleepless nights and crazy feeding schedules.  I don't keep a whole lot of stuff as my son grows out of them or moves through stages, but these items will be kept and used for the next kid down the road.  Please share any items you think a new mom can't live without!
Kim Anderson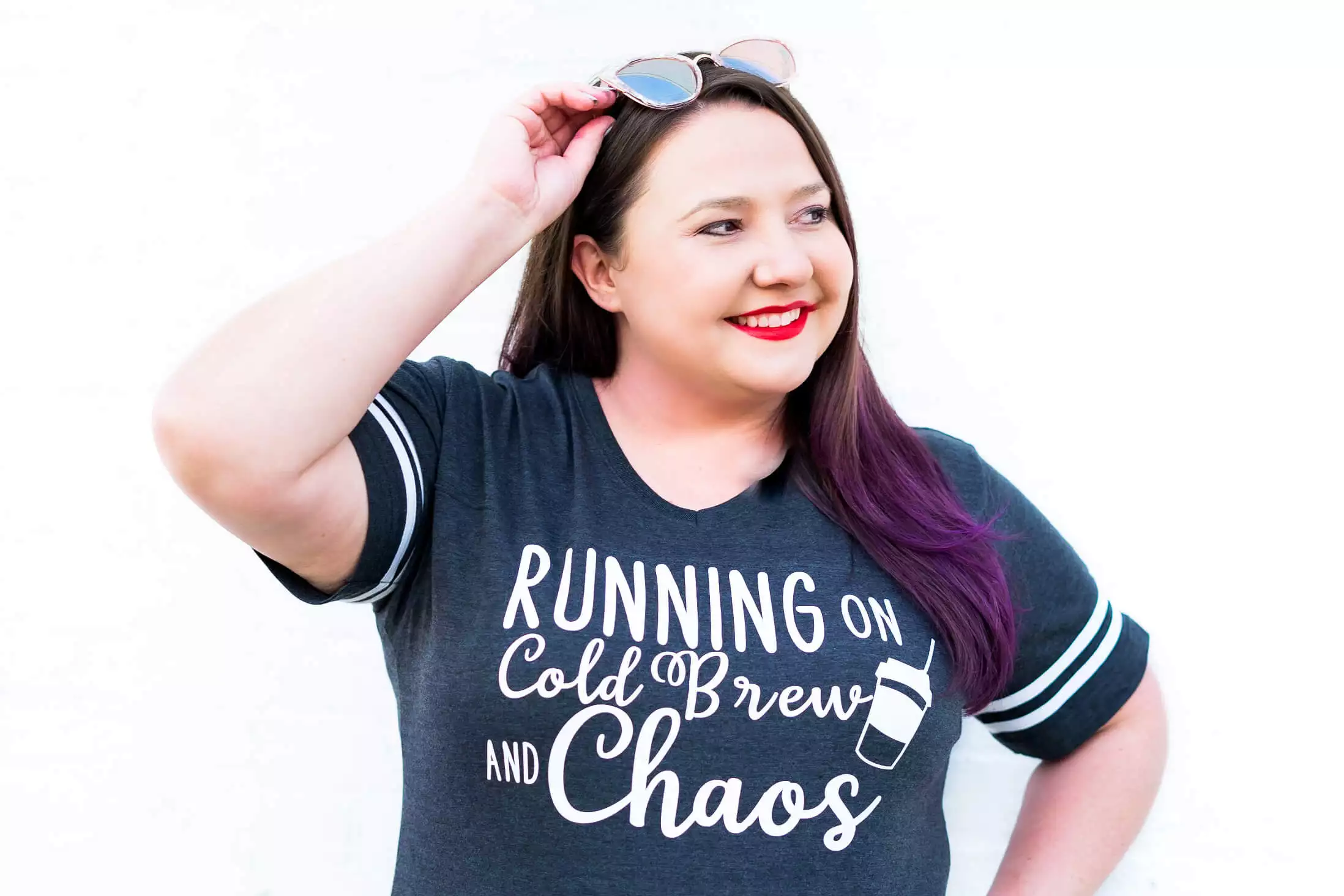 Kim Anderson is the organized chaos loving author behind the Thrifty Little Mom Blog.  She helps other people who thrive in organized chaos to stress less, remember more and feel in control of their time, money, and home. Kim is the author of: Live, Save, Spend, Repeat: The Life You Want with the Money You Have. She's been featured on Time.com, Money.com, Good Housekeeping, Women's Day, and more!