Halloween Costumes: Saving Money & Using Them All Year
This post contains affiliate links. As an Amazon Associate, I earn from qualifying purchases. I also earn from qualifying purchases made with other brands and programs. See my
privacy policy.
For many kids, dressing up as their favorite character on Halloween or for fall festival is a dream come true!  They love it and can't wait for it!  For one night they get to pretend to be someone else!  About as quickly as it arrived, it's over.  That is the best part!  When it's over, I'm the mom who goes after the Halloween scraps.  Not the candy mind you, but the costumes!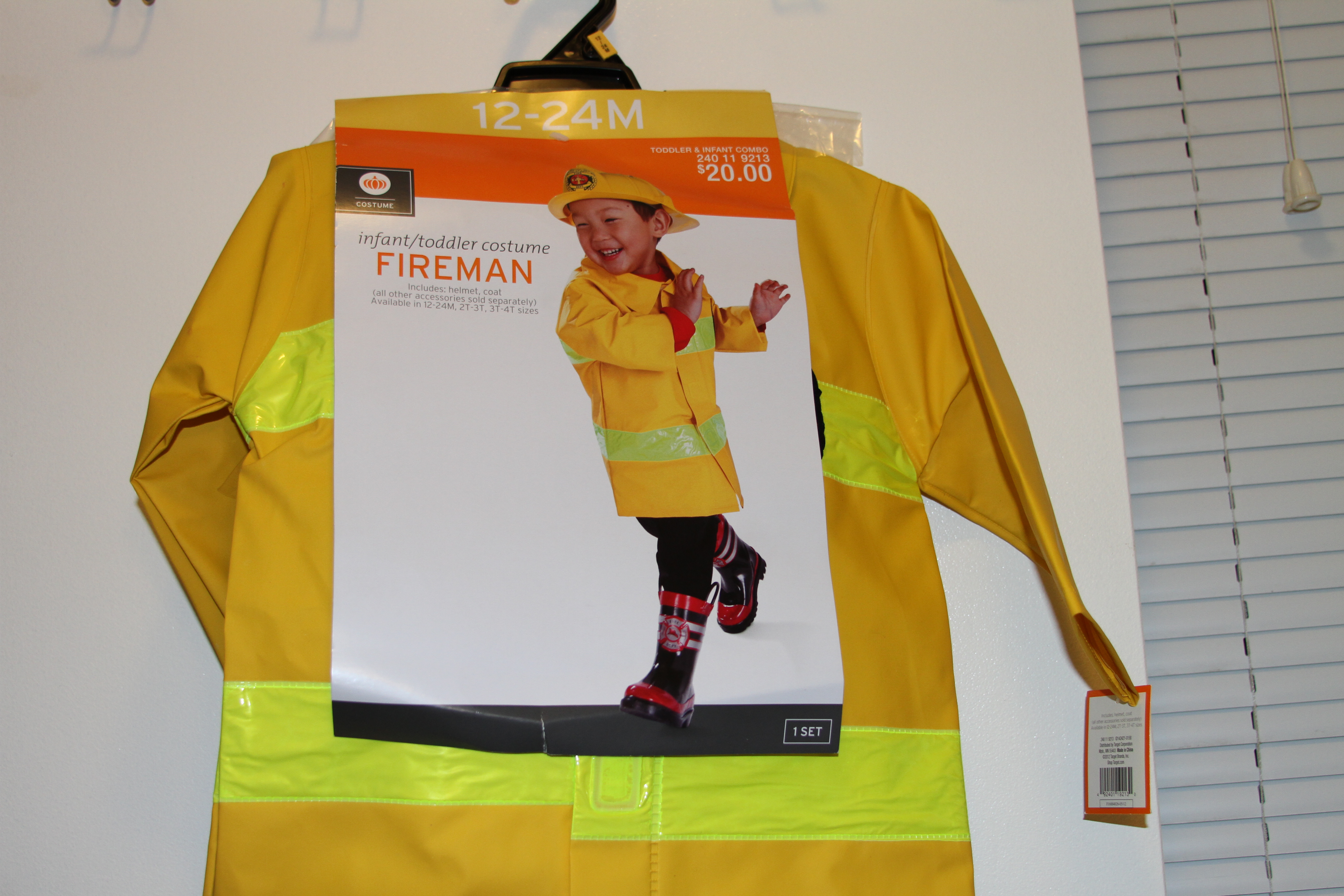 Halloween clearance Every single year I march myself down to Target 2-3 days after Halloween and start stalking the Halloween Clearance waiting for that 70% off sign to surface.  When it does, I start filling up the cart with things in my son's size for the upcoming year.  I get the army men, the firefighters, police men and all those little leftover boyish dress up's.  I take them home and put them in a trunk.  Whenever he wants to play make-believe he will have full arsenal of costumes to put on.  He can be almost anything he wants all because mom hit up the 70-90% off costume clearance.  These costumes will cost less than $3.00 each. And if he destroys them with mud, paint, milk or whatever other concoction boys dream up, I'm not out anything. Shopping tip: If you find a costume you love that is missing a boot or piece listed on the package and you can't find it, ask for an extra discount. You can usually get an extra 10% off the costume clearance price.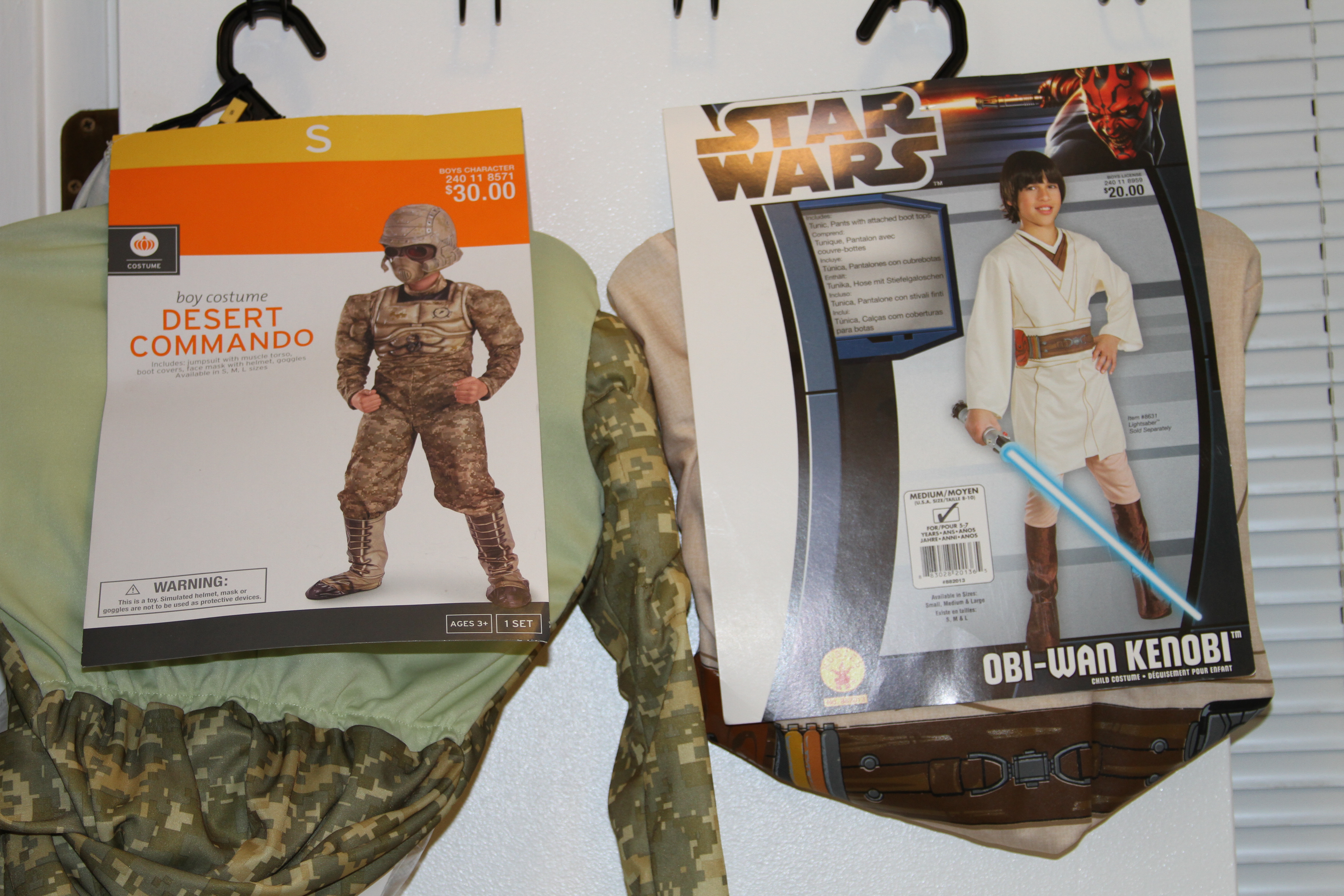 So after Halloween, head over to your Wally Worlds, your Targets and your local seasonal Halloween stores and fill up your kids year with a little imagination!  You can be a supermom for less!  Oh, and consider throwing any really good costumes in the cart for next Halloween.  Your future self with thank you for it.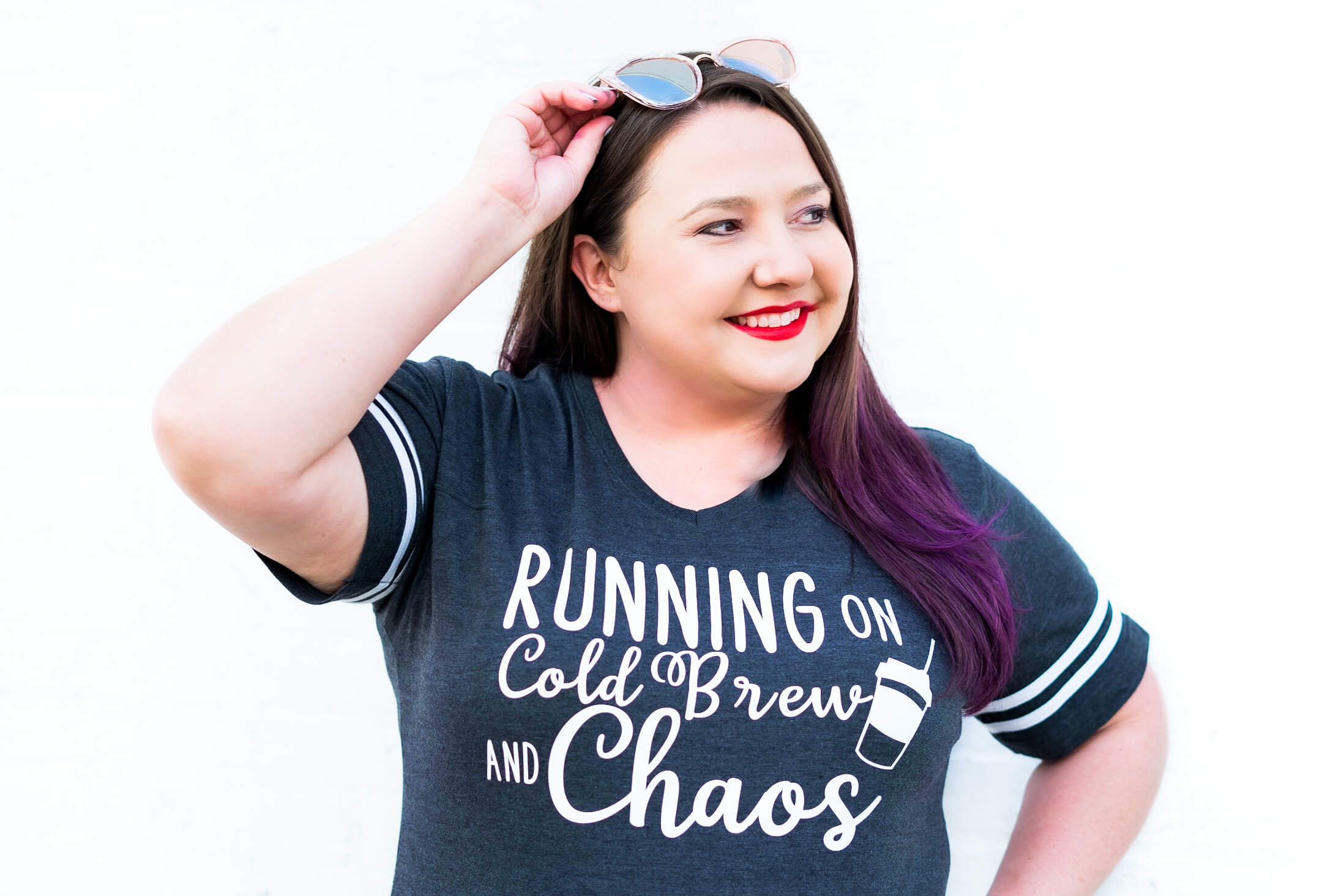 Kim Anderson is the organized chaos loving author behind the Thrifty Little Mom Blog.  She helps other people who thrive in organized chaos to stress less, remember more and feel in control of their time, money, and home. Kim is the author of: Live, Save, Spend, Repeat: The Life You Want with the Money You Have. She's been featured on Time.com, Money.com, Good Housekeeping, Women's Day, and more!