Baby & Toddler Gift Buying Guide
This post contains affiliate links. As an Amazon Associate, I earn from qualifying purchases. I also earn from qualifying purchases made with other brands and programs. See my
privacy policy.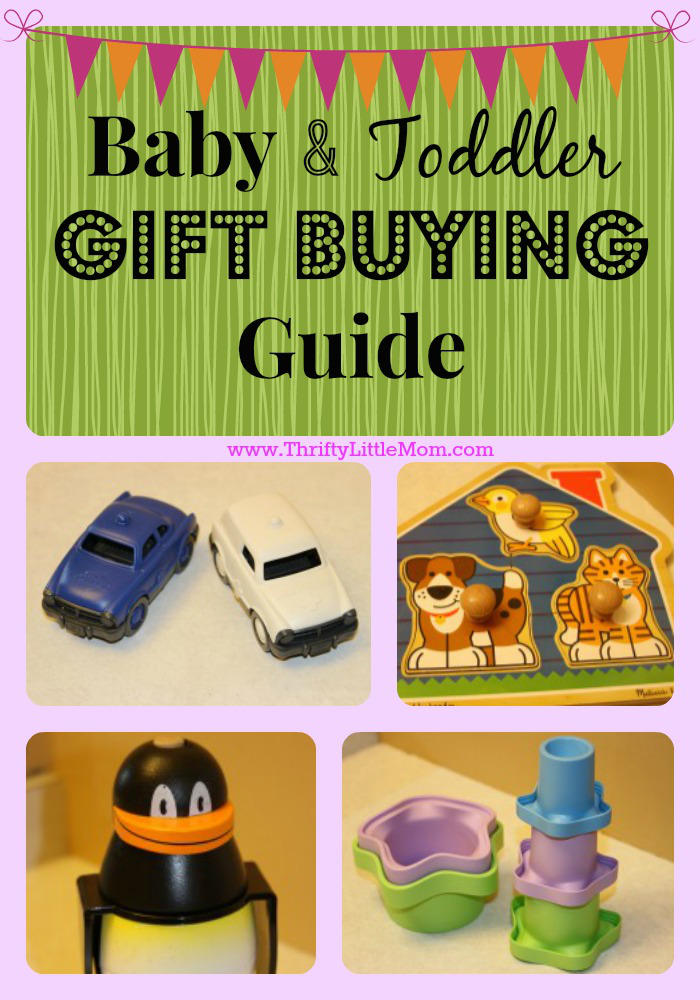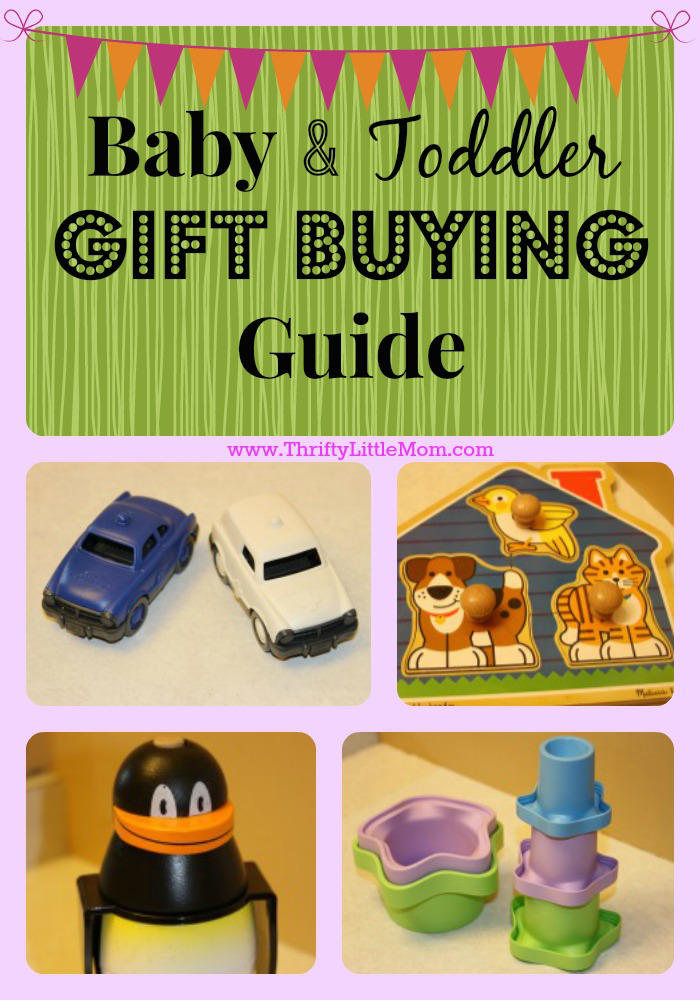 You may be reading this post because you are searching for the perfect gift for a baby or toddler you know.  Or maybe you have no idea what your doing and just need someone to say, "Here, buy this!"  I believe this post does both.  It can guide you down a good path where you can get a fun and educational gift ideas.  It can also clearly let you know a good gift, a link to get it and then you can move on with your life.  You want to be sure first and foremost that the gift is age appropriate for the child.  This is always found on the items retail package or in the description provided for the item online.  But without further ado, I give you a top 5 list of outstanding toy brands for babies and toddlers.
These are adorable toys!  They make lots of boy gifts like trucks and planes but they also make girly tool sets, flower arranging sets & tea sets.  Each one is really light weight.  That is due to the fact that each toy is made from recycled milk jugs!  Plus they are made in the USA!  How many toys can you get that eco friendly and still made in the US?  Very few, I know because I have looked!
Price Range: $5.00 to $30.00
Where to Get Em: The best place I have found is Amazon.com or the companies web site.
Website: http://www.greentoys.com/
Specific Toys I Recommend:
Melissa and Doug creates unique sensory and learning toys.  Many are wooden but the things they come up with are down right amazing.  I have never disliked a single Melissa and Doug product I have purchased or received as a gift.  The one my child plays with the most?  A puzzle type board that has lots of latches, locks, and hooks to undo.  The shiny gold color of each lock keeps him occupied for 20 minutes at a time.  You really can't fail with this brand.
Price Range: $5-$40
Where to Get Em: Amazon.com, Target or get them at discounted prices at TJ Maxx.
Website: http://www.melissaanddoug.com/
Specific Toys I Recommend- 
3. B. (Nope, that's not a typo)

I first found these toys at Target.  Their unique, non-primary color coordination, sets them apart from most baby toys.  But my child has loved every toy he has in this brand from soft rubber stacking blocks to a magnetic drawing board.
Price Range- $10-$30
Where to Get Em: Target or Amazon.com
Website: http://justb-byou.com/
Specific Toys I Recommend:
Leap Frog is a brand most people have heard of.  They are all electronic and all about learning.  Some of my favorite toys are the magnetic refrigerator kind.  My 20 month old son loves to play with things on the fridge.  I like them because they are all educational and their quality is always high.  They have new little tablets out that I have not tried but it has to be better than my kid using my Kindle.
Price Range: $10-$150
Where to Get Em: Target, Amazon.com, Walmart, Kohls and probably any toy store out there.
Specific Toys I Recommend:
Now I realize this doesn't fall under a "toy" category but my son loves every single one of the books he owns in this brand.  They are very educational and sensory focused.  Every book has full color pages and with most you can manipulate them somehow.  It might be a "touch and feel" book or one with sliding, moving pages.  They have dry erase learning books as well.
Price Range: $5-$20
Where to Get Em– Check out Ross & Bealls, Amazon.com or directly from company website.
Website: http://shop.priddybooks.com/shop/
Specific Books I Recommend:
There are lots of other great toy brands out there but these are the ones that I love the most!  Fisher Price will always be a classic brand with plenty of options at most major retail stores.  Hope this guide has helped inspire you with a few gift ideas for a baby or toddler in your life!
Kim Anderson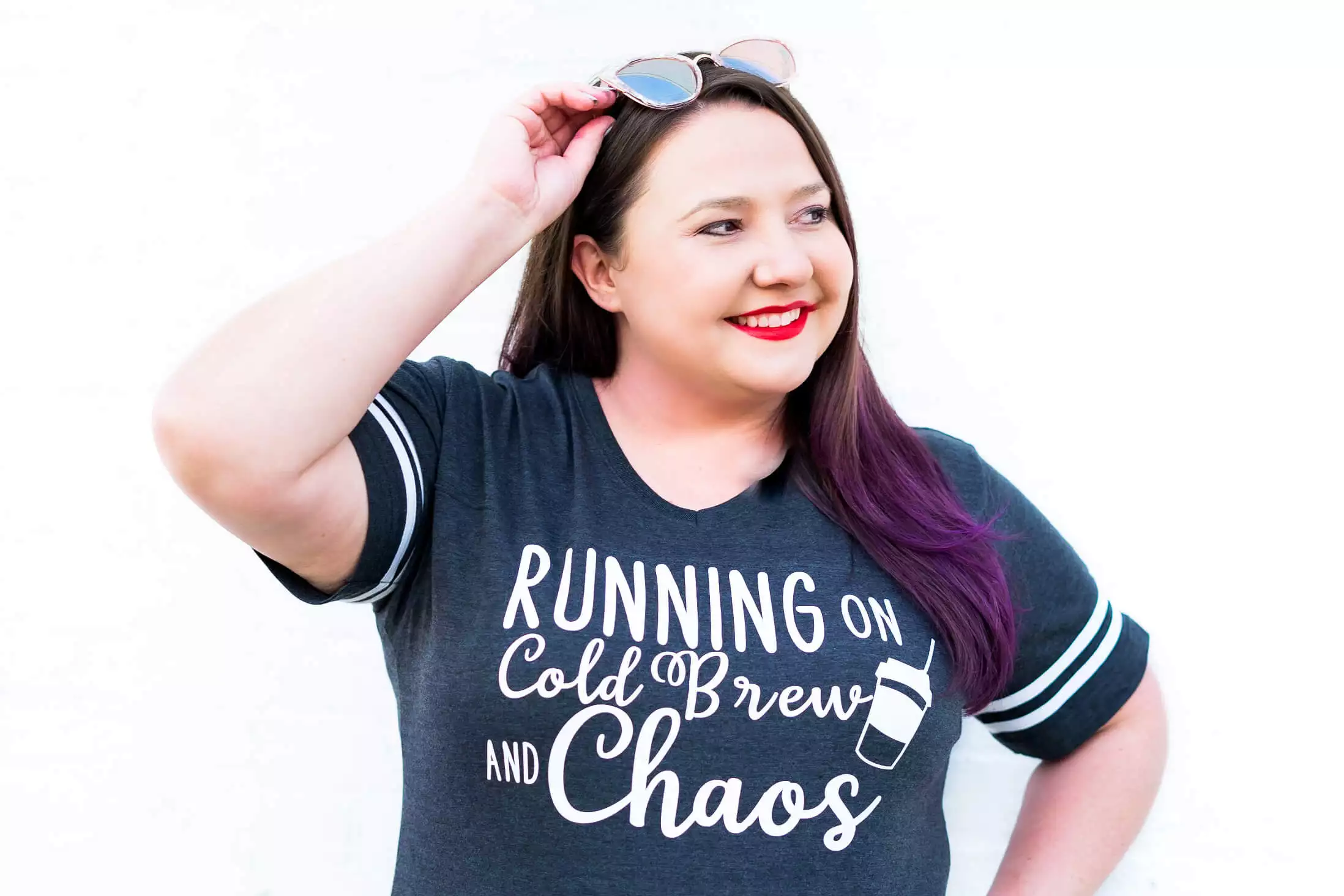 Kim Anderson is the organized chaos loving author behind the Thrifty Little Mom Blog.  She helps other people who thrive in organized chaos to stress less, remember more and feel in control of their time, money, and home. Kim is the author of: Live, Save, Spend, Repeat: The Life You Want with the Money You Have. She's been featured on Time.com, Money.com, Good Housekeeping, Women's Day, and more!