How To Plan a Thrifty Disney Vacation In The Off-Season
This post contains affiliate links. As an Amazon Associate, I earn from qualifying purchases. I also earn from qualifying purchases made with other brands and programs. See my
privacy policy.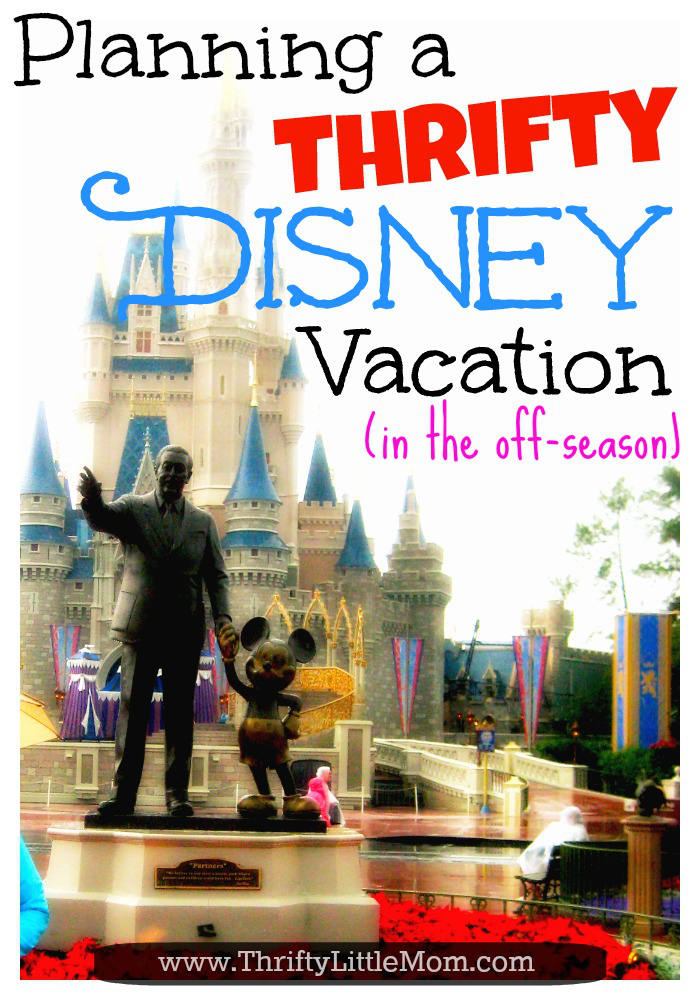 If you haven't discovered how to plan a thrifty Disney vacation in the off-season, you haven't truly experienced the parks to their fullest.  Who doesn't love Disney right?  I mean they have created these perfect pristine environments that makes everyone feel like a kid!  The parks are the best in the world and are enjoyable anytime you visit.  To be honest, I'm not a fan of crowds and that's where planning a winter off-season trip made my trip really fun and memorable. Two years ago my husband and I went to Disney in Orlando, Florida for our 5th Anniversary trip.  We went around the dates of January 8th-12th.  We had the most fun and did it within a budget.  We rode every single ride we wanted to be on and most days were literally done with the park by 1:00 PM.  Here are the tips I can send your way for a non-crowded budget friendly trip.
Tip 1- Visiting in January (or the off-season)
If you go in January, wait until after New Years.
In fact the dates we chose (9th-12th) were great, but let me let you in on a little secret… that's around the dates of the Marathon every year.
So before you go, see when the marathon dates are and plan your trip to start about two days to one week after.  That gives everyone time to go home!  And who wants to walk around eating a mouse ears ice cream with all those healthy people staring at you, right?
See the Disney Link at the bottom of the post for the Off-season dates.
In case you are planning your family trip toward the end of May or beginning of June, this will be a crowded week as it is gay pride week at the parks.
Avoid major holidays and school vacation times.
Tip 2- Picking a Place to Stay
Trip Advisor: I like websites like Trip Adviser because the reviews can give you a pretty accurate indication of the hotel situation you are getting yourself into.
Renting/Borrowing Timeshares: We were able to stay in my husbands parent's timeshare for the week for around $250.  2 Bedroom, full kitchen, two bath timeshare….for a week.  AMAZING DEAL.  See if you have any friends/family wanting to use up some points.
Shuttles: Many hotels in Orlando offer shuttles to get you to all the parks.  Even the cheap hotels.  Ask about this when you call the hotel and see how often it runs throughout the day.  This is great if you are flying into Orlando or just hate driving in general.
Don't forget AAA discounts!
Try using those online booking sites to save money on hotels, cars or flights or all the above.
If your going on your honeymoon, tell EVERYONE you meet on the trip including hotels as sometimes they give discounts or extra perks.
Tip 3- Buying Park Tickets
There are so many ticket options it can get overwhelming.
But the tickets get cheaper per person, the longer you stay.  In some cases it makes more sense to stay longer.
We skipped the park hopper option because the truth is by 1pm, we were worn out and we didn't even have any kids at the time.  We certainly weren't going to be hopping over to another park for the rest of the day.
We actually went down to the Disney Store at our local mall a month ahead and bought our park tickets there.  That way we didn't wait in line when we arrived at the parks.
Tip 4- Planning Your Parks
We planned one park per day so we could enjoy the experience without the pressure of needing to use the hopper since we would have payed a lot extra for it.
We checked the forecast and planned our days according to the weather.  MGM and Epcot are mostly indoor kind of rides and activities.  Go to these parks on your worst weather days.
Go to the Magic Kingdom and Animal Kingdom on your best weather days.
We got to the parks about 10 minutes before they opened and made a very fast B-line for the most popular rides as soon as the gates opened.  Then we went around and gathered the fast pass reservations so we didn't have to wait in line for rides that we thought would get fuller later on.
Tip 5- Planning Your Meals
Since we stayed in a time-share we had a kitchen.
This meant that as soon as we got to Orlando we went to the grocery store and bought supplies for 3 meals a day (which I pre-planned before we left. Here is my free printable Menu planner).
We ate a hearty breakfast before leaving for the park each morning at 8:30 AM.
I packed peanut butter and jelly sandwiches, chips and reusable water bottles.
I purchased single serving Gatorade water bottle drink mix pouches so that anytime we wanted something other than water at the park we had a drink option that was also hydrating.  We just dumped them in our reusable water bottle and filled it up at the fountains.
We didn't eat at the parks unless it was something more "snack" like.
If you want to be super sneaky, buy Disney character themed fruit snacks and crackers from your local grocer before you go and keep them hidden.  Unveil them in the parks and your kids probably won't even question it.
Dinners were from the pre-planned menu back at the time share.
We did do one night out at a nice restaurant.
Tip 6- Budget The Trip the Best You Can
Sometimes traveling can get you on a high.  You don't come down until you get your credit card bill.  Suddenly those mickey ears you bought monogrammed for everyone in the family don't seem so awesome.
When we went we were on a cash only envelope system.
We had a certain amount on us each day in cash.  If the idea of carrying cash around Disney makes you nervous use a debit card and keep all your receipts in one place all day.  Total up your spending when you get back at night.
Once you have set your budget, stick with it.  Disney is the kind of trip you can actually budget because you know how much everything will cost before you go.
My husband and I have a little way of keeping our vacation costs down.  We make a deal that whatever money is left over from the trip, we split and keep for ourselves in our allowances.  We have never gone over budget on a vacation.
If you are driving, you can even get a good idea of how much gas you will use and how much driving will cost you by calculating mileage from Google maps including your ride to and from Orlando, the hotels to the parks and any site seeing you might do.  Then enter your mileage and info into AAA gas calculator.
Don't forget to look up the cost of parking at the parks.  You may have sticker shock and then take your hotel bus. 🙂
Tip 7- Keep Your Kids on a Budget
Disney is magical and may in fact cause your money to disappear if you don't have a plan for your kids spending.
Families that I know have set up a system well in advance for dealing with this.
They call them "Disney Chore Dollars".  Once a parent reveals to their children that they are going to the parks, they begin a reward system based on chores and in some cases behavior. This is a running tally of earned mad money until the trip.  When they arrive the kids are told how much money they earned to spend in the parks.
It's kind of a cool way of teaching your kids about money and budgeting at the coolest place in America.
Win-win!  You have the leverage to say no to stuff that costs more than what they earned and the ability to let your kids have a little spending money for special treats in the parks.
Tip 8- Packing Ideas to Save You Money
Poncho- Go to Mega Mart before you get to Orlando and get every person in your family a PONCHO for rain.  If you forget this, you will pay a ridiculous amount in the parks for them.  ITS FLORIDA!  If you've never been you should know that, IT RAINS ALMOST EVERY. SINGLE. DAY for 10-15 minutes at a time randomly.
Reusable Water Bottles.
Bring lots of your kids favorite snacks so you don't get the vomit face when you offer them food not bought in the parks.
I highly recommend the single serve drink mixes.  They even come in Kool-aid now I believe.  Water is free, drinks are not.
Florida is sunny but it still gets cold in winter.  When we went, I had to pull out the hooded sweatshirt and scarf one day of the week.  The rest I carried a lightweight wind jacket.
Sunglasses, hats and sunscreen.
Your camera!
Tip 9- Get Someone Else to Pay For Your Trip
Remember, if you want to get the most bang for you buck, skip the gifts this year and just ask for money to fund your trip.  Birthdays and even Christmas can be good times to get family to send cash your way to save for you trip.
Sell or consign some things around your house that you just don't use anymore.
The year we went on our trip, we received several Disney Store gift cards for Christmas that we were able to use toward purchasing our Park Tickets at the Disney store.  Call your local Disney store and check to see if this option is still available.
Tip 10- Planning Other Fun Cheap Stuff
Red Box Movies: If you are staying in a place with a DVD player you can do one night movie rentals from grocery stores in the area for $1!  Red Box Locator
Down Town Disney: This is a very large shopping and eating plaza.  There is tons of stuff to see and do even if your just walking around.
Kids Eat Free In Orlando Locations (I would call ahead to confirm).
Bring fun family board games to fill in the non-park time gaps at your hotel.
Bring favorite movies from home and grab some microwave popcorn from the grocery store.
Visit some Orlando public parks. 

Helpful Planning Links:
Best Dates To Visit Disney: https://disneyland.disney.go.com/plan/tips/when-to-visit/
Trip Advisor for Hotel Reviews: http://www.tripadvisor.com/
A list of Free and Cheap stuff to do at Disney World: http://www.mousesavers.com/free-and-cheap-stuff-to-do-at-walt-disney-world/
I hope you found this list of tips on how to plan a thrifty Disney vacation in the off-season helpful.  Please feel free to share your own tips below.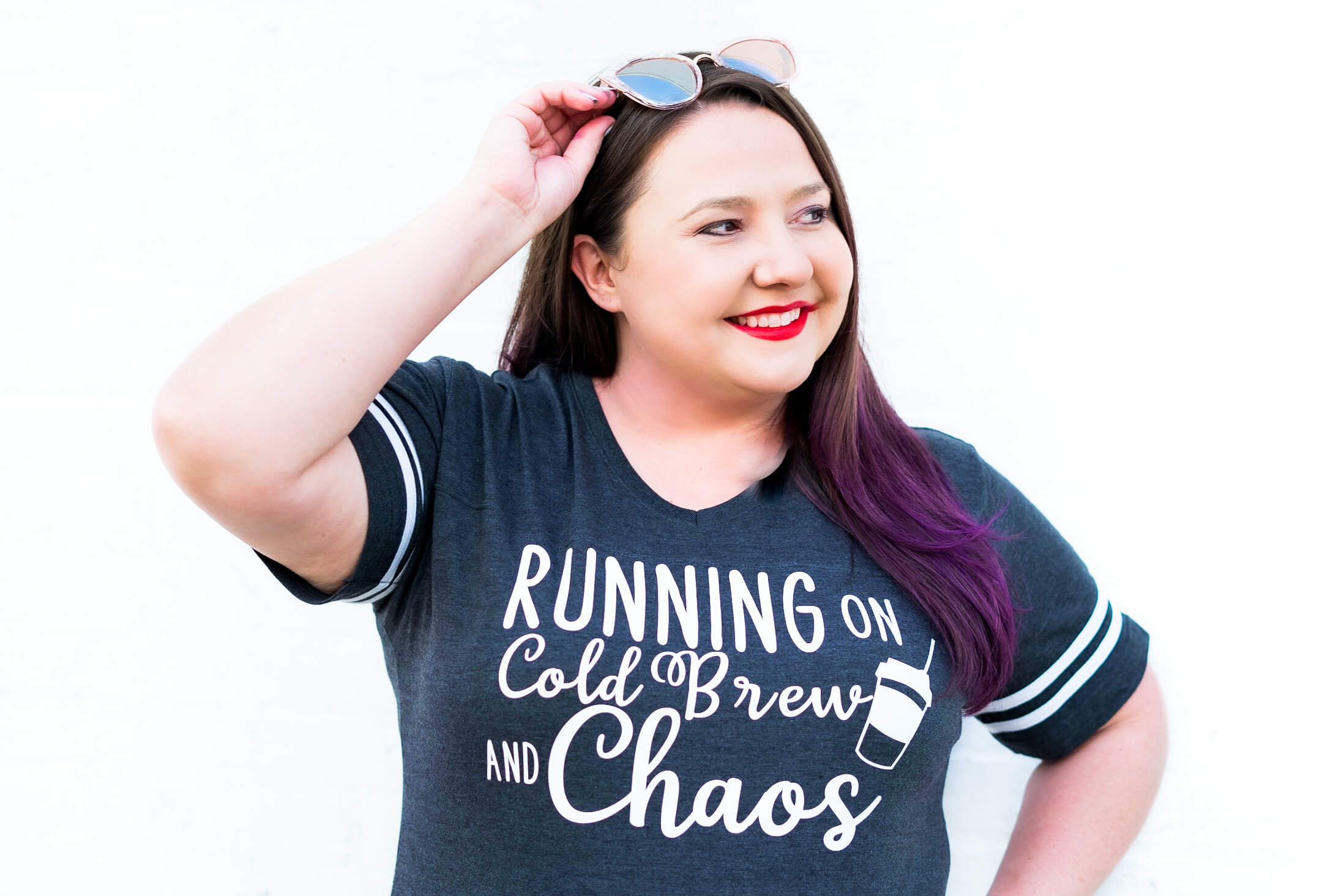 Kim Anderson is the organized chaos loving author behind the Thrifty Little Mom Blog.  She helps other people who thrive in organized chaos to stress less, remember more and feel in control of their time, money, and home. Kim is the author of: Live, Save, Spend, Repeat: The Life You Want with the Money You Have. She's been featured on Time.com, Money.com, Good Housekeeping, Women's Day, and more!