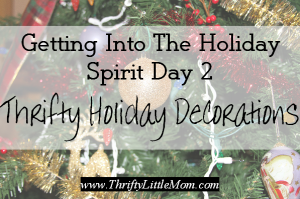 This is day 2 of my "Getting Into the Holiday Spirit" series.  Every year I get so busy around the Holidays that they are here before I know it and I almost miss them.  So this year I want to be very intentional about prepping my mind, home, family and spirit for the season!
One great way to get the Holiday's kicked off is to start decorating.  Christmas decorations can range from a simple mini tree in your kitchen to down right  "Griswald." It all depends on you.  It may also depend on your budget.  Year after year I am slowly building my outdoor Christmas light collection at the Target after Christmas 70-90% off sales.  I'm far from winning any prizes in my neighborhood though.  That's because I'm too cheap to run that many outdoor lights for the length of the season.  Luckily more and more of the energy-efficient lights are coming out and I get them super cheap after Christmas.
Self-Control
It's difficult for me to go into stores like Kirkland's and Kohl's during prime season because the stuff is adorable and I'm in a shopping mood.  As a thrifty mom, I simply go where I know I can get a great deal on those adorable things and that leads me to Hobby Lobby.  At Hobby Lobby Christmas stuff is pretty much 50% off all season until you hit the after Christmas clearance at 80% off.  You name it, they have it.  Pillows, wall decor, yard decor, lights, ornaments and trees!  It is really easy to get carried away.
My other favorite thrifty decoration store is the Dollar Tree!  They actually have lots of great Christmas decor options and it's only $1.  The stuff isn't cheap looking either!  They have come a long way in the last few years.
Decorating For The Thrifty:
Make a plan for what you want to decorate.  Pinterest is a great site for inspiration!
Once you have a plan, dig out the stuff in the attic and see what you have in your inventory to work with.
Go to stores like Hobby Lobby and even thrift stores (which pull all their holiday donations out during this time) to fill in your gaps.
Get on Pandora.com and create your own Christmas radio station for free.  If you are new to Pandora, it's basically a website that allows you to build a radio station around your favorite music artist and that's what it plays.
My favorite is the "White Christmas" station featuring mostly Bing Crosby and Frank Sinatra.  Very, very classic Christmas.  This station plays my favorites for hours and helps me get through any decoration marathon with joy!
Get your family to help in some way.  One of my favorite childhood memories was helping my mom decorate the tree.  (Notice that I didn't say, "put up the tree".  All that dust made me itchy and the metal tree limbs hurt like the dickens when they stuck me.)
Have your kids create some decor through fun Christmas crafts.  My son and I made our "Santa & Me" frames on Monday.  Here's a link to the post with pictures.
As you pull out special ornaments, share a story with your kids about their significance.
The sooner you surround yourself with the Christmas decorations, the sooner you will start to cozy up to the Holidays.  Just be sure you aren't like grandma and leave everything up all year-long.  That kind of defeats the purpose…
Feel free to share you own family decoration traditions in the comments section below.
Kim Anderson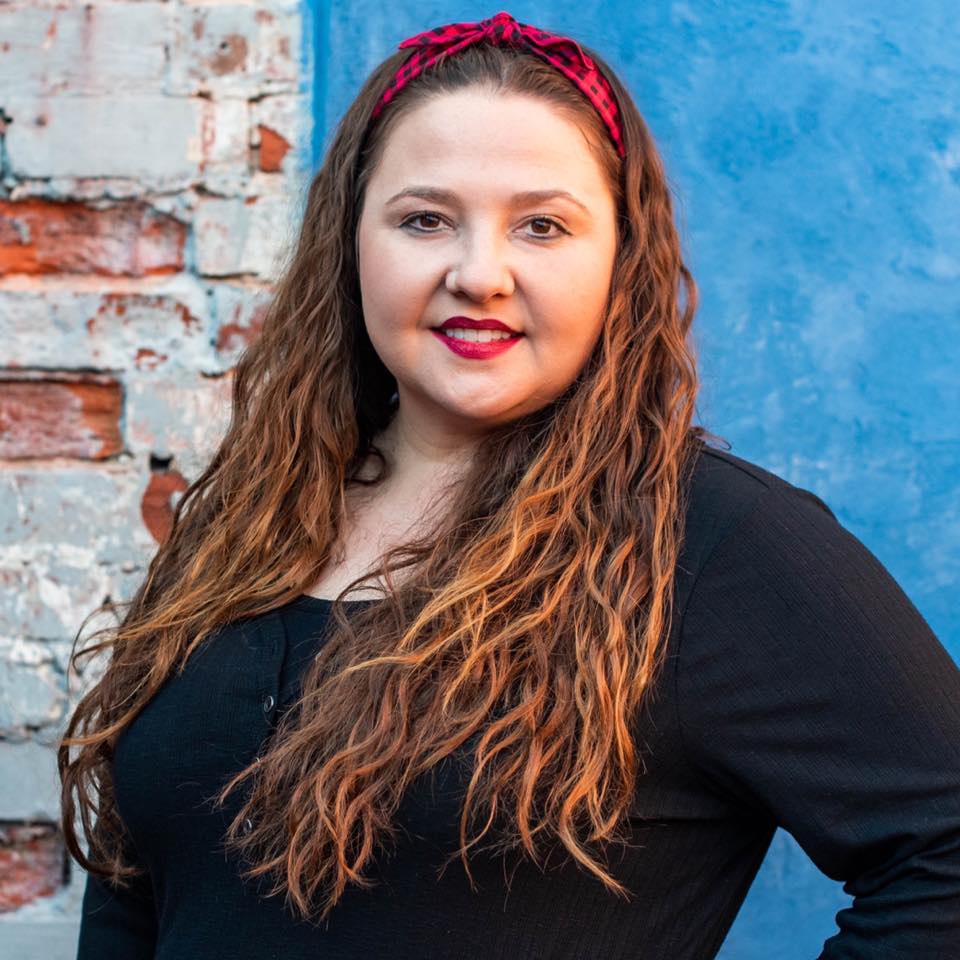 Kim's is the party planning, cupcake loving, celebration catalyst behind the Thrifty Little Mom Blog. Kim was a pro event planner for over 7 years before she became a full-time blogger. Kim is the author of: Live, Save, Spend, Repeat: The Life You Want with the Money You Have. She's been featured on Time.com, Money.com, Good Housekeeping, Women's Day and more! Kim aims to inspire you to create parties, celebrations and gatherings that everyone loves!