Thrifty Party Planning Tips & Tricks + Free Printable Planner
This post contains affiliate links. As an Amazon Associate, I earn from qualifying purchases. I also earn from qualifying purchases made with other brands and programs. See my
privacy policy.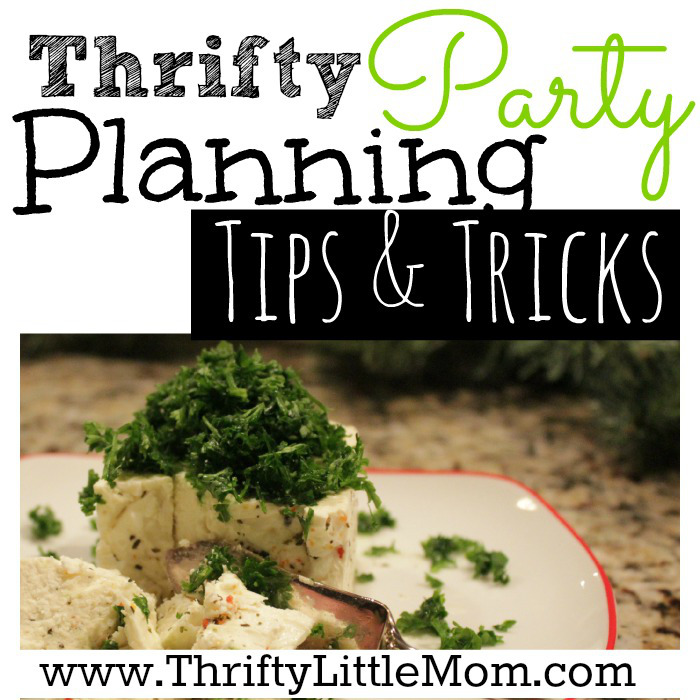 I love to entertain crowds, but I understand why some people don't like to…so here are a few tips to learn now that will help your next party go smoothly whether for a few or a crowd!
The Party Notebook-
If you love printables: Check out Kim's Party Planning Printable Here.
Otherwise, use any notebook you would like.
Party planning notebooks are essential and here's why:
The Wedding Save: I have a notebook handy anytime I'm planning a party and it has 'saved' me plenty of times: like for my wedding when the cake was delivered late and I couldn't get to it to decorate it. Yes, there are some things that I want my way so I do them myself, well that was the plan! Anyway, I had a picture of what I wanted in my trusty notebook so my friend grabbed the notebook and the decorations and made it look just like my picture for me!
The Surgery Save: Then there was the time that I ended up having emergency surgery a few hours before oh only about 40 guests were to arrive for a Christmas party! Yep, you guessed it friends and family found my notebook (they knew it was around the house somewhere), finished the cooking and decorating and hosted the party for me!
Now, hopefully, those things won't ever happen to you, but who says you can't be prepared!
What To Put In Your Notebook:
    The Guest List:
Start with the guest list.
Be very specific and I always leave room for notes like if they will be contributing a dish toward the celebration.
In my opinion when someone offers to bring something, always say yes and feel free to delegate a particularly time consuming dish.
Just keep in mind your oven occupancy. In other words don't delegate a dish that needs to be served warm if you are using your oven for the entree.
Your list can also help you keep track of the number of invitations to order and a tally of total guests broken down into adults & children.
     The Menu:
Next write down your menu in the notebook.
Not only will this serve as your grocery list, it will also help you to prepare your table and make sure nothing has been left in the pantry that was intended for the party.
I also asterisk anything that can be made in advance and write the day for it to be done.
For example, my last party was on a Saturday night and some things were prepared on Thursday, steaks were prepared with a dry rub marinade on Friday, etc. Personally, I prefer to serve an actual meal because I think it's less work & more hearty: appetizers are very time consuming and I always get caught up in having enough quantity and variety for my guests in order for them to not leave hungry.
Your Simple Meal Layout- I plan an entree, two veggies (like a salad & steamed asparagus), 1 carbohydrate (bread, potatoes, pasta, etc), dessert and choice of 1-2 beverages for the main meal along with coffee and/or hot tea with dessert.
Camouflage Small Serving Sizes: Even if you are planning a cocktail party, you can plan to serve a meal as well just improvise the servings. For instance, your entree can be soup served in small glasses or cups. I love to serve tomato soup shooters because they are good warm or room temperature and I jazz them up by rimming the shot glass with seasoned bread crumbs & Parmesan cheese. A tasty vegetable dish can be steamed or marinated green beans & carrots; just prop them up in a martini glass with a small amount of dressing in the bottom to serve. Another simple yet beautiful dish is to top a block of feta cheese with freshly chopped parsley and served with crackers.
Simple tips for a smooth party:
Cook/prepare as much ahead of time as possible
Use your slow cooker: at my last party, I had a baked potato bar and the morning of the party I washed & prepared the potatoes then turned the slow cooker on and they were steaming hot just in time for the party.
Whether for an appetizer or dessert-slice, crumble or just neatly 'dig in' before your guests arrive: no one wants to be the first to do it so do it for them!
DIY beverage station– I entertain often and I've found that the more involved a guest feels, the more comfortable they feel. I love it when my guests make themselves at home at my house and the easiest way to do this is to let them help themselves! I usually set out glasses, an ice bucket, a pitcher of water (adorned with pomegranate seeds, orange slices and a sprig of rosemary), sweet tea and a punch. This year I made a simple punch by mixing Sprite and Cranberry Juice. I love to float ice rings in my punch bowls by filling a bundt pan about 1/3 full with clear juice like white grape juice and additions like oranges slices and whole cranberries and freezing.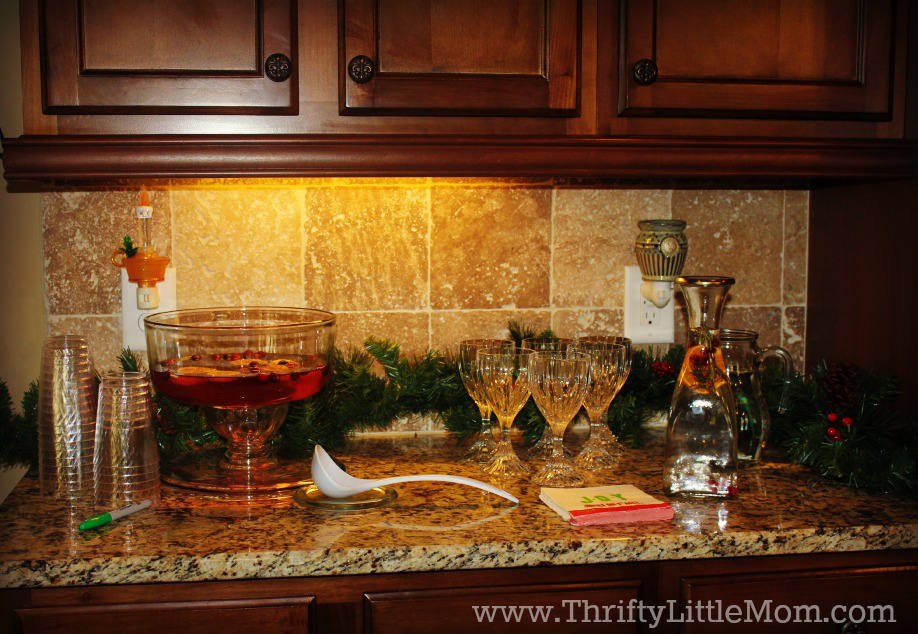 Plan Out The Layout: The day or morning before your party, set the serving table and dishes and write the dish contents on a paper that way you know where everything will go as it's prepared.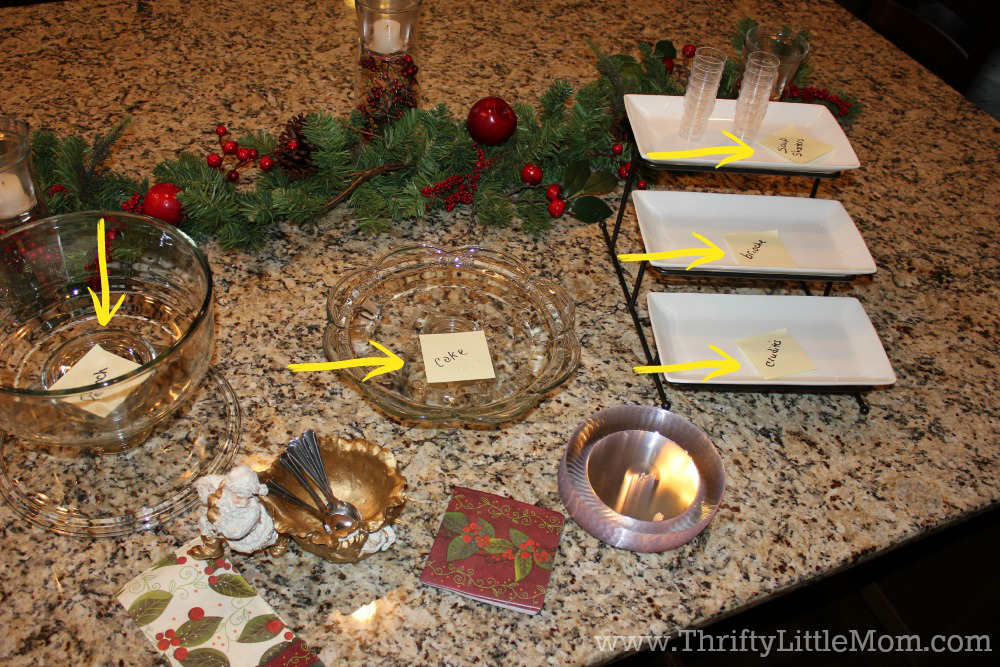 Remember little touches make everyone feel special like sending guests home with a goodie, personal thank you note or a small baked good with the recipe.
I purchased small frames that were 88 cents each! I printed each guest's last name onto regular printer paper and then a beautiful Christmas saying onto transparent vellum paper that can be purchased at the craft store (with your 40% off coupon!!!), cut them to fit the 4×6 frame and voila…a beautiful take home gift!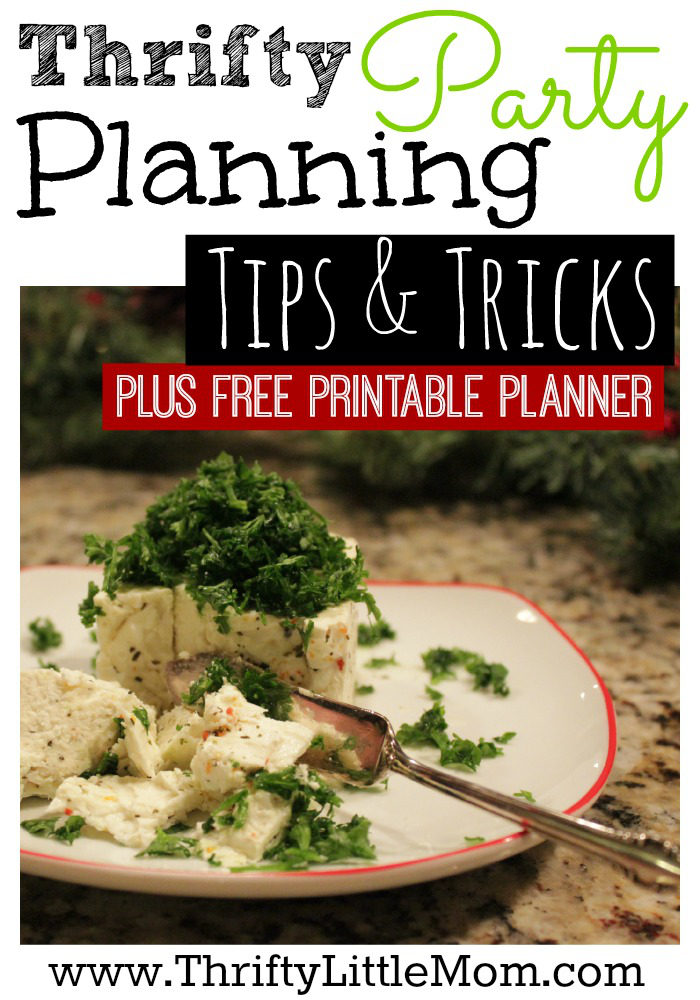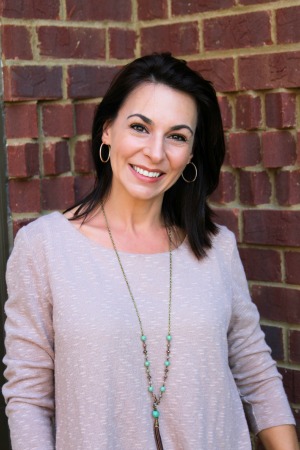 Rhonda is the owner of My Symphony Seasonings, LLC located in Georgia. She has a passion for good food, health & entertaining which was the perfect combination for creating My Symphony Seasonings, a company that encourages you to cook and eat whole foods, close to nature by providing original recipe blends of organic herbs & spices, free of fillers and artificial preservatives to add flavor, richness and health benefits to your dishes!