Turn Left Over Gift Wrap Into a Learning Activity
This post contains affiliate links. As an Amazon Associate, I earn from qualifying purchases. I also earn from qualifying purchases made with other brands and programs. See my
privacy policy.
Guest blogger Rhonda writes: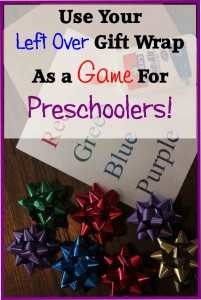 It's time to start putting your Christmas decorations away. While I love to store and reuse gift bags, tissue and ribbon (you know I'm thrifty right), I have a few 'stick on' bows left over from my teenagers' Christmas party (btw they used them as decorations on the counter tops and table-so cute!). Since they don't store well and I don't want to reuse a smashed bow next year, I came up with this re-purposing craft for my toddler (yes, I have one in college, one in high school and one in diapers)!
How To Make The Game:
Print out the words of the colors of the left over bows.

Here's one that you can print for free.  Click here to view.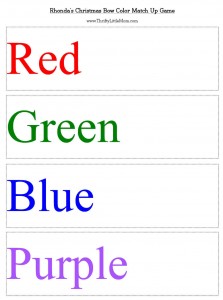 Glue onto cardboard if you have it available just to make it a little sturdier.
You can leave it all on one page or you can cut the words out.
Play & learn.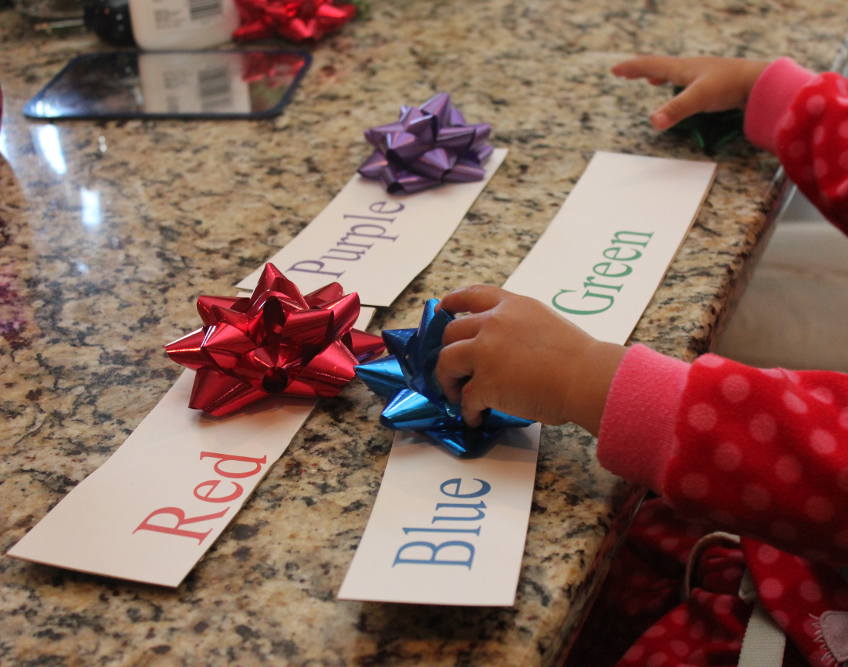 You can either remove the adhesive cover and stick the bow next to the word to teach the color or you can keep the bows free to play a 'matching' game.
Store the game in a zip closure bag or a left-over gift bag when done playing.
Check back in soon so you can see what to do with family photo Christmas cards that you can't seem part with…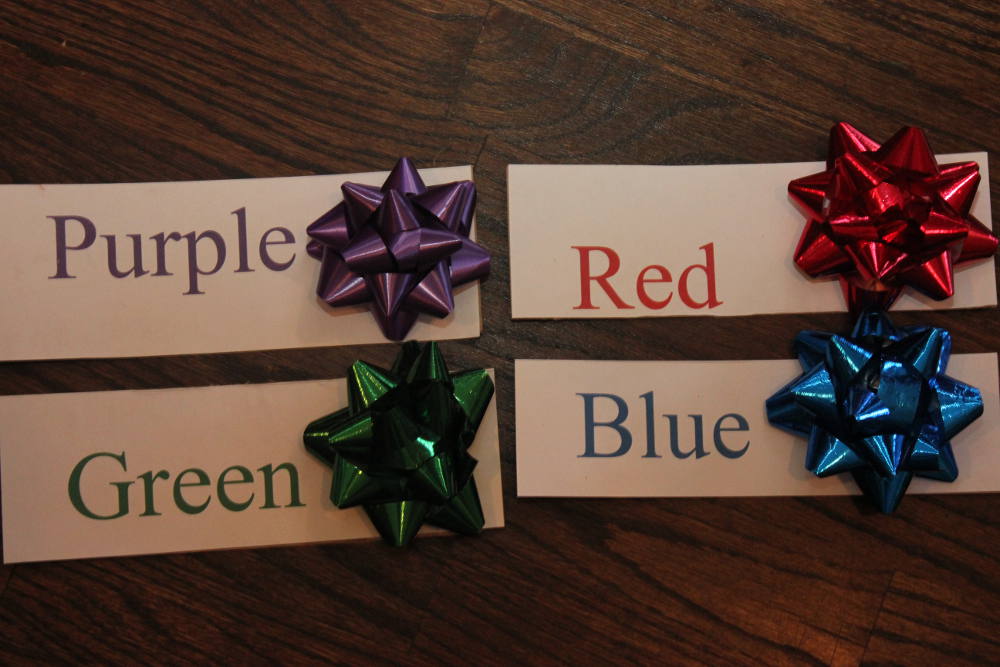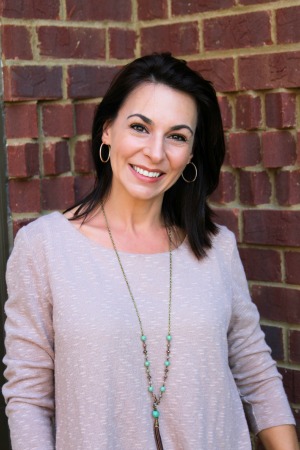 Rhonda is the owner of My Symphony Seasonings, LLC located in Georgia. She has a passion for good food, health & entertaining which was the perfect combination for creating My Symphony Seasonings, a company that encourages you to cook and eat whole foods, close to nature by providing original recipe blends of organic herbs & spices, free of fillers and artificial preservatives to add flavor, richness and health benefits to your dishes!