Easy 7 Layer Chicken Enchilada Casserole
This post contains affiliate links. As an Amazon Associate, I earn from qualifying purchases. I also earn from qualifying purchases made with other brands and programs. See my
privacy policy.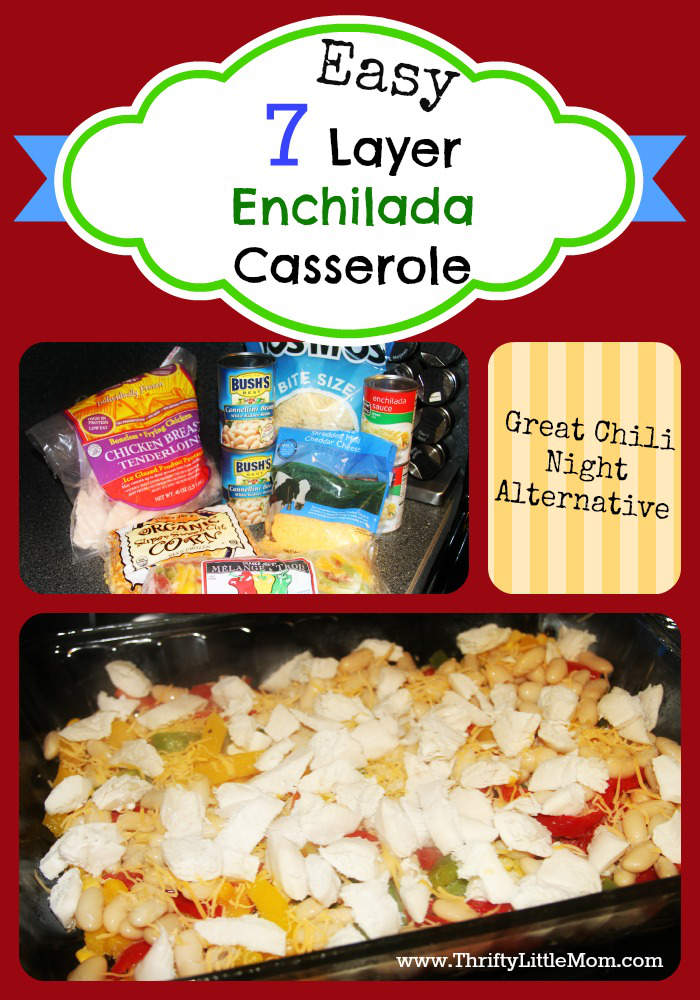 This is one of my favorite meals in the winter time.  It is quick, easy and causes little to no mess.  It's a simple layered dish that everyone enjoys when I prepare it.  It feeds a crowd with low cost, easy ingredients.
Ingredients: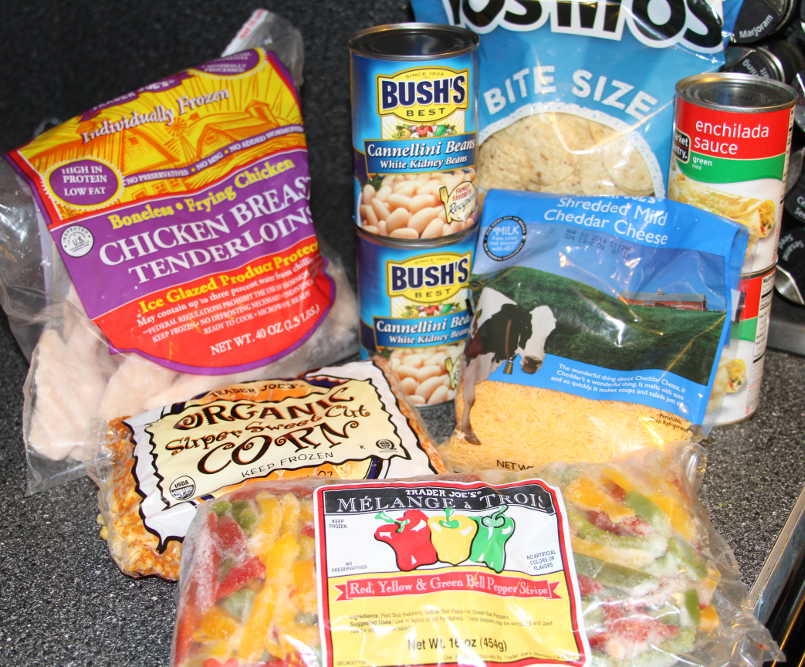 Cooked chicken (3-4 Breasts) or 3 cans of chicken meat
2 Cans white kidney beans (Cannelloni Beans)
1 cup corn (frozen, fresh or canned)
1 cup chopped green, red & yellow peppers mix (I buy frozen packs of mixed peppers because they are cheapest)
2 cups of shredded cheddar or Mexican cheese
2 Cans of green enchilada sauce
Tortilla chips (for layering)
Sour Cream- Optional garnish
Note: You could always swap out the chicken layer for ground beef and use the red enchilada sauce to mix up the recipe!
1. Preheat oven to 350 degrees.
2.Cook your chicken and cut it up into small cubes.  Using kitchen shears or chicken scissors as I call them really speeds the cutting process up.  If you are using canned chicken just spread it out in a layer of the pan.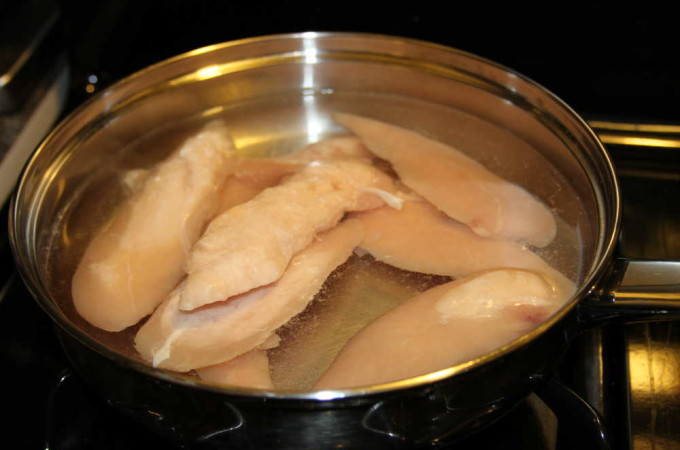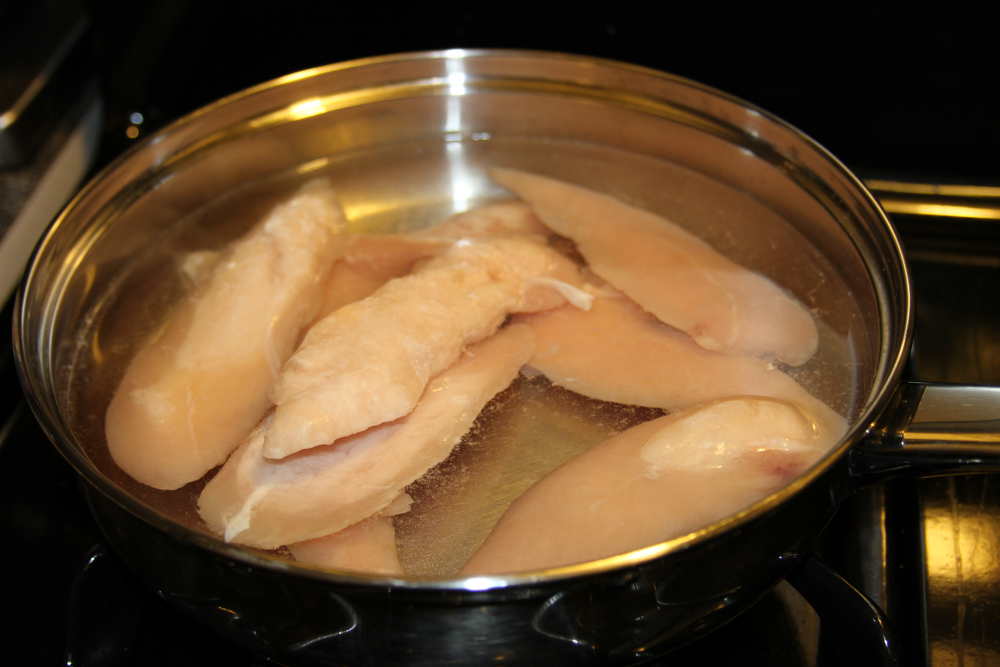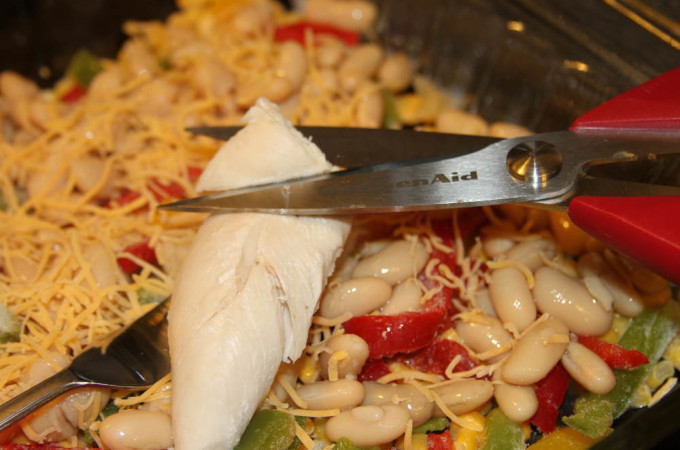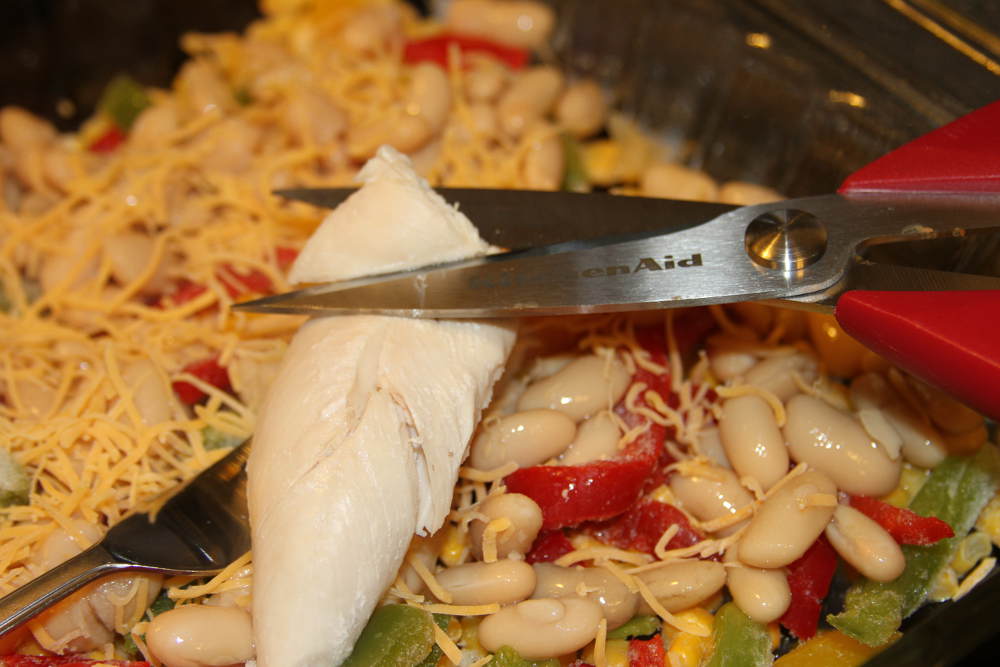 3.I spray my 9 x 13 pan with non stick spray and then layer the ingredients one by one.  You can layer in whichever order you like best.  I save the chips as the last layer followed by pouring the enchilada sauce on top of the chip layer.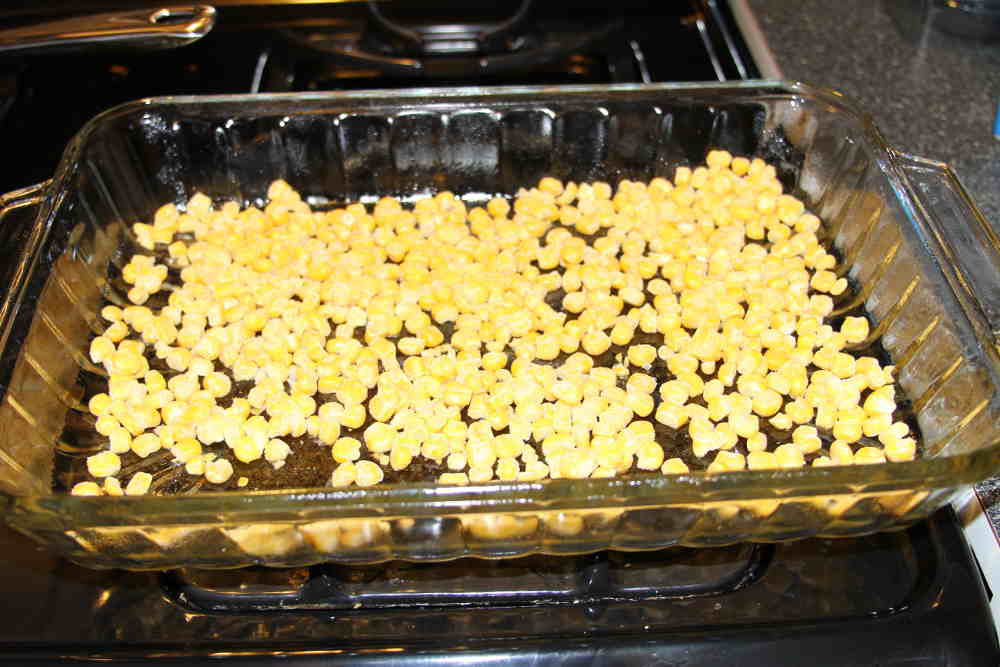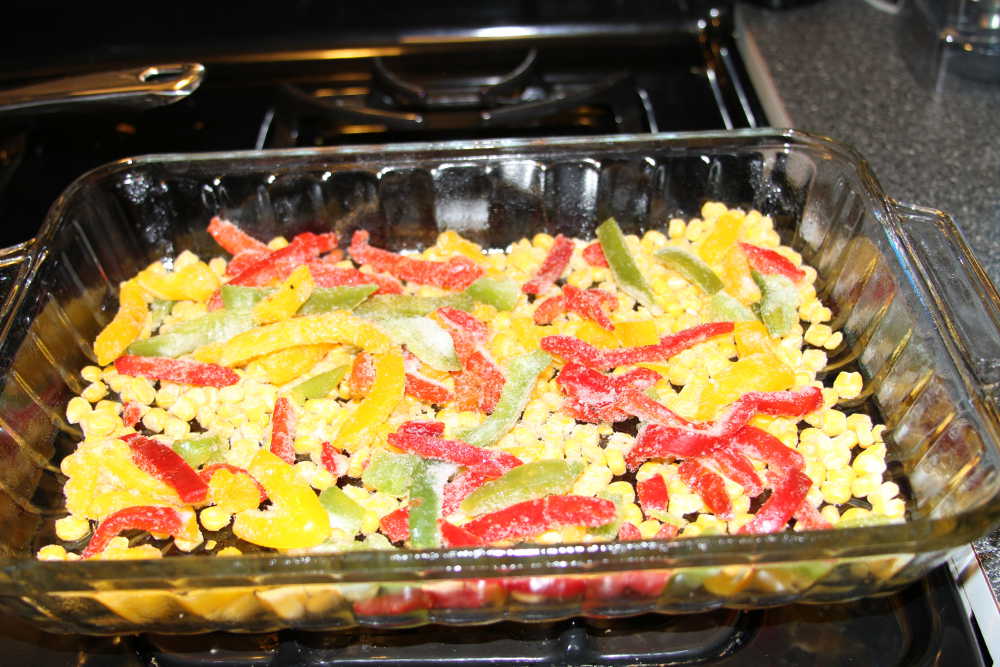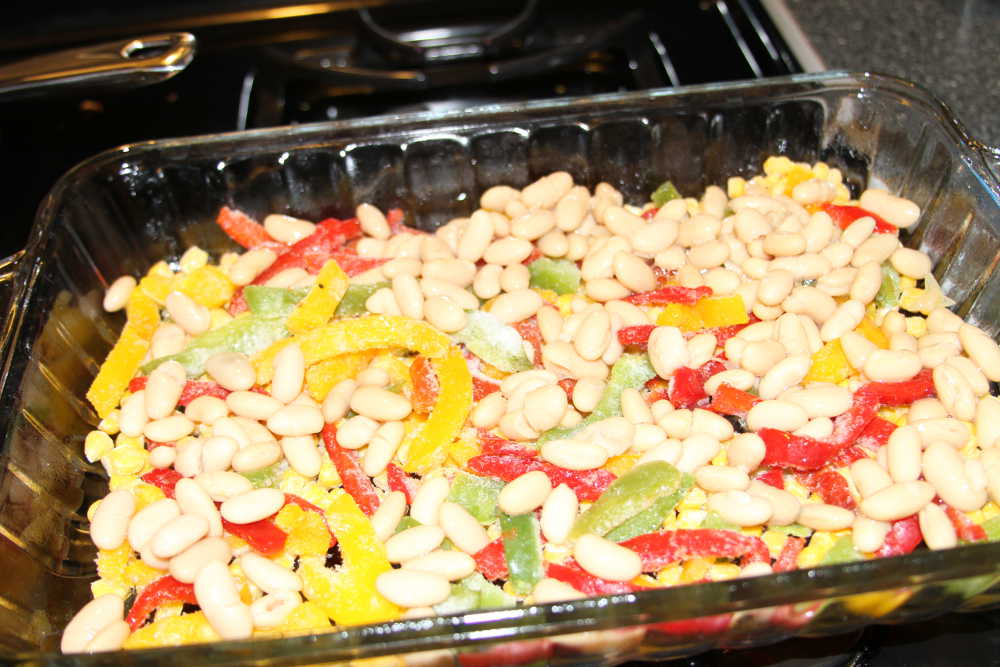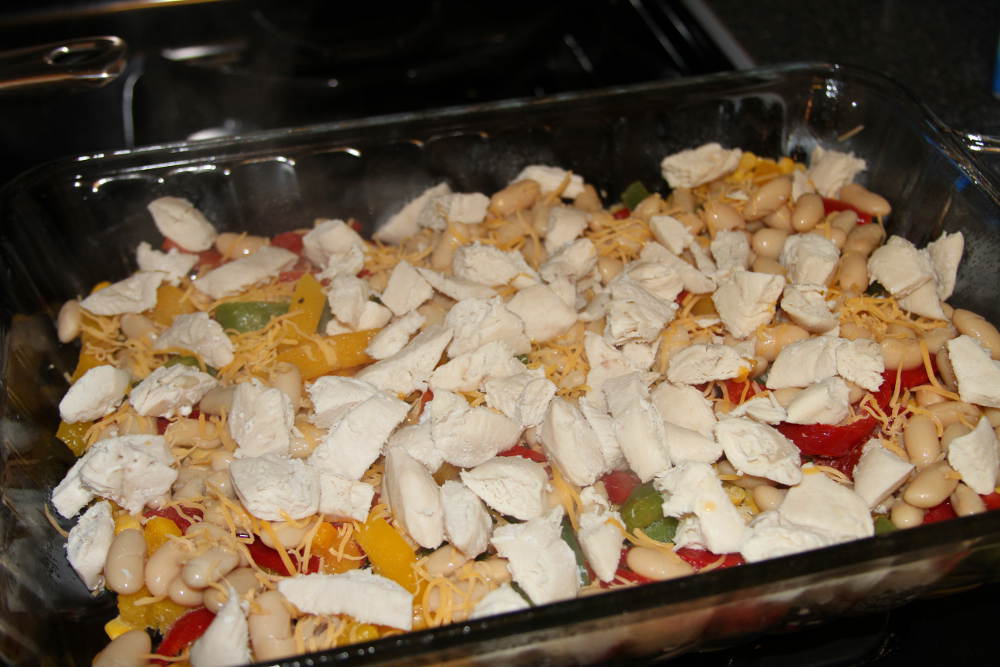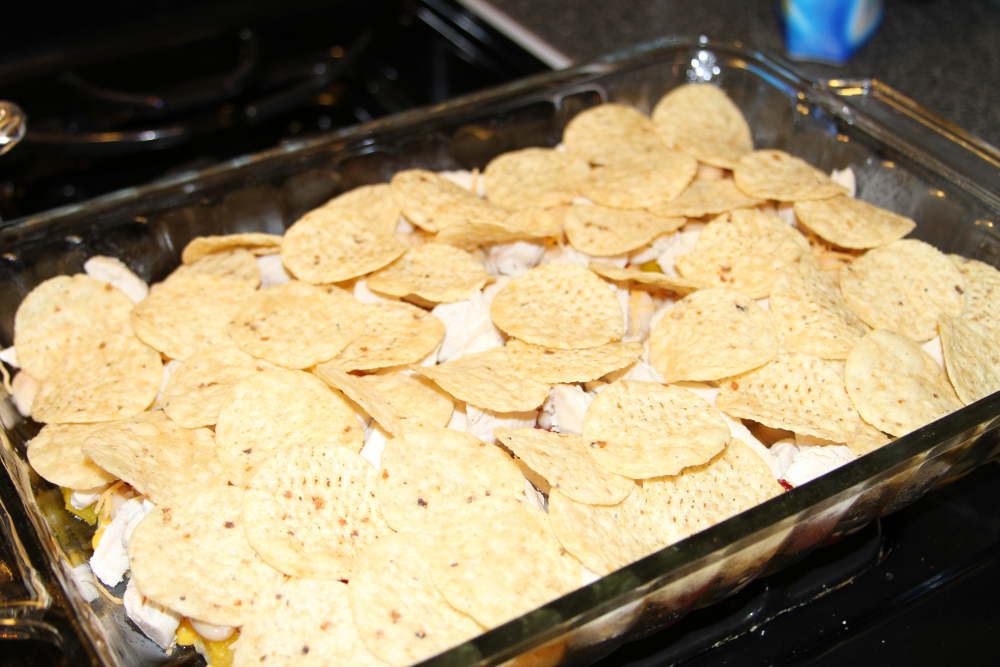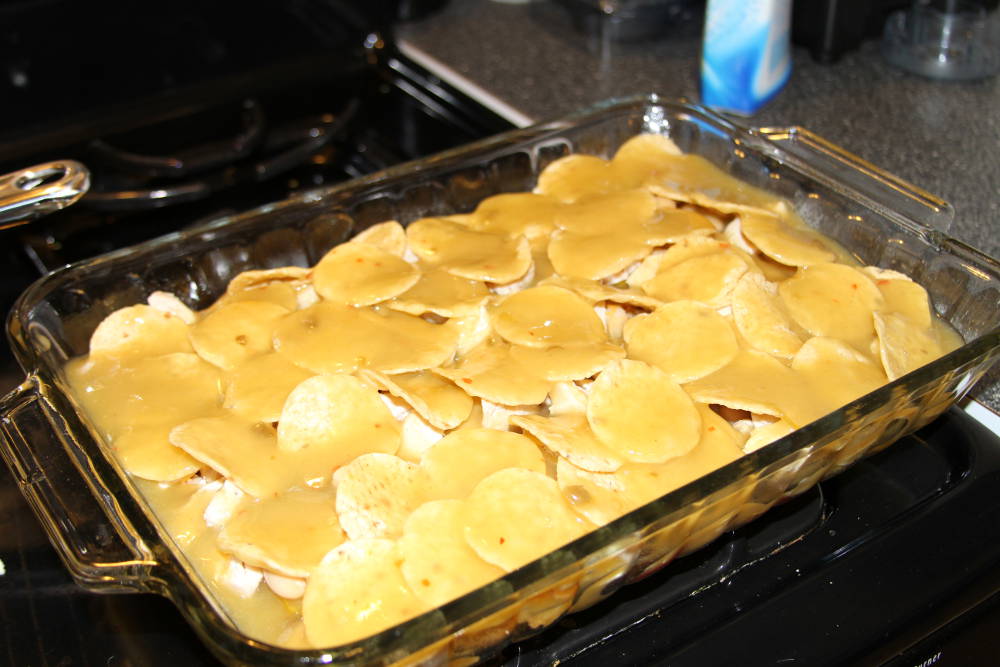 3. Bake for 25 minutes on the center oven rack.
4. Add a layer of Cheese and bake for another 5 minutes then remove from oven.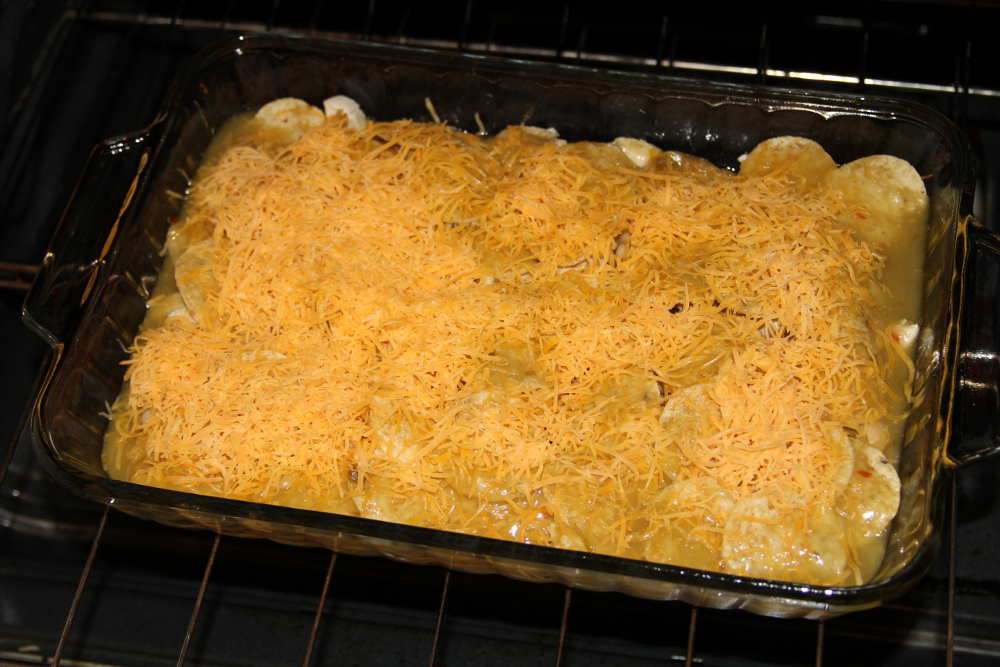 5. Allow cheese to cool for a few minutes before serving.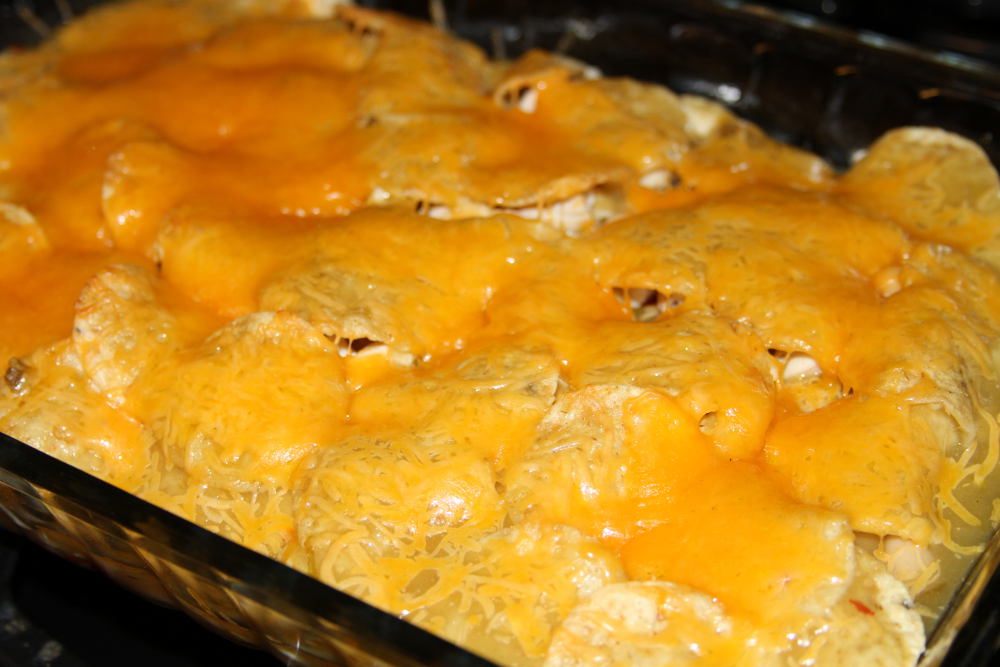 Hope you enjoy the recipe!  Feel free to pass along your own chili recipes alternatives in the comments section below!
Access my FREE Party Printables Vault!
Subscribe to my weekly intentional living email magazine and I'll give you access to my life printables vault! Cleaning, planning, organizing and more!
Don't forget to check out what's in the resource library! https://thriftylittlemom.com/thrifty-little-mom-resource-library/ Password: Thriftyprints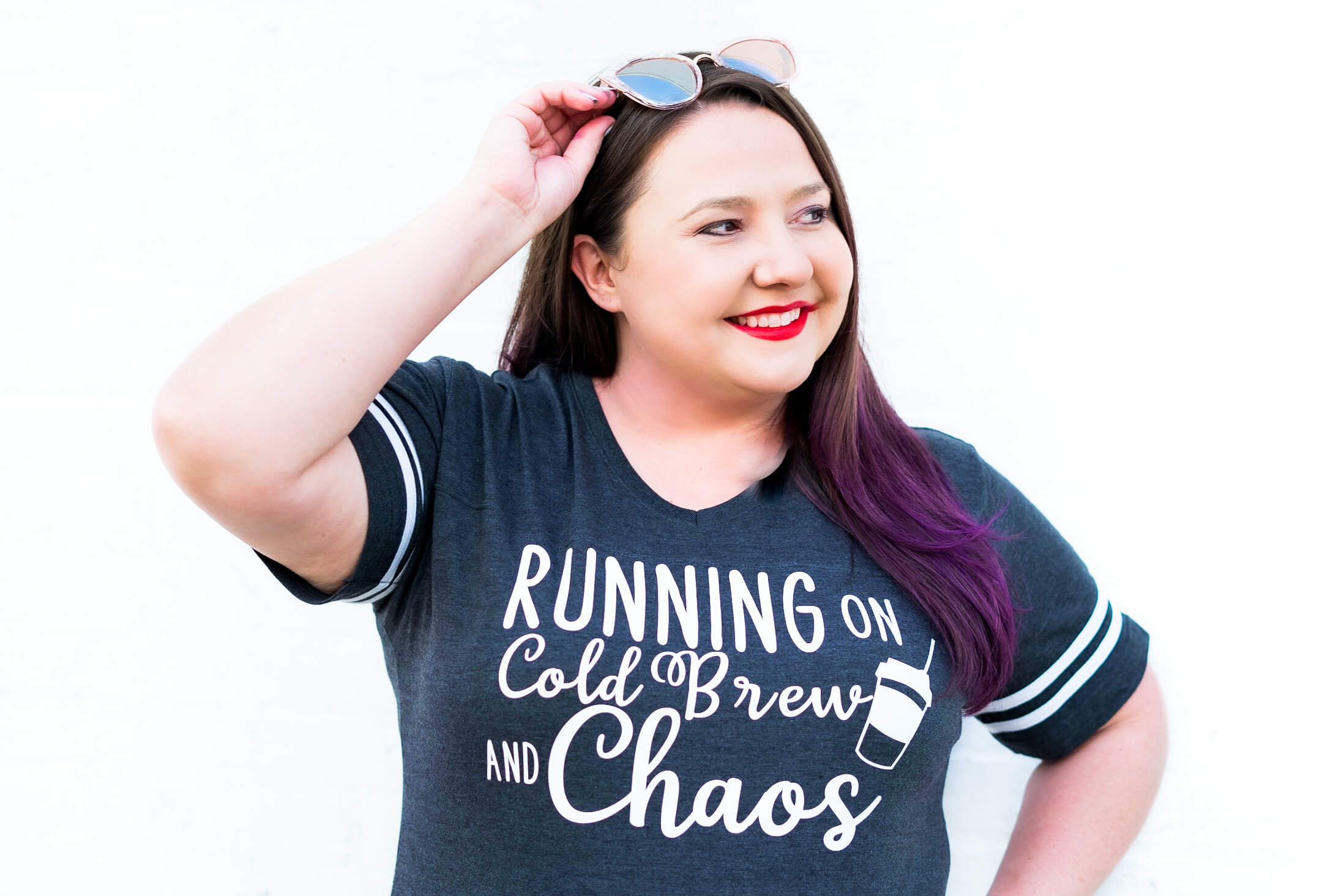 Kim Anderson is the organized chaos loving author behind the Thrifty Little Mom Blog.  She helps other people who thrive in organized chaos to stress less, remember more and feel in control of their time, money, and home. Kim is the author of: Live, Save, Spend, Repeat: The Life You Want with the Money You Have. She's been featured on Time.com, Money.com, Good Housekeeping, Women's Day, and more!