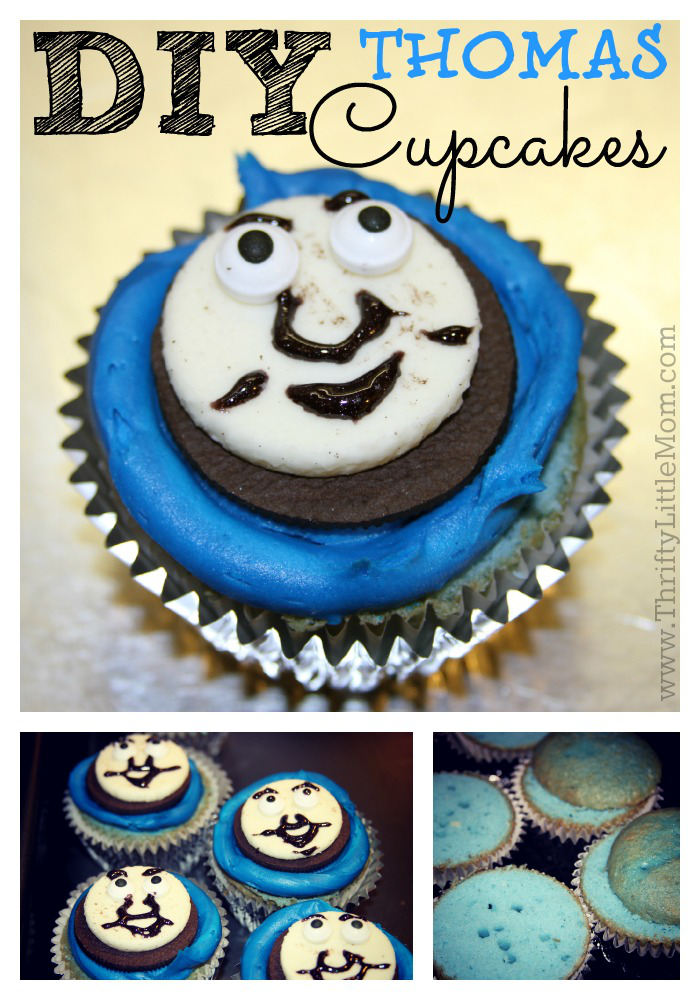 Does your kid have an obsession with trains?  Is it Chuggington, Thomas & Friends or just plain old trains?  My son loves trains and so do most of his little 2-year-old friends.  For his 2nd birthday I decided to host a play group at my house instead of an all out party.  I chose a play group style party for 2 reasons.  1) It's less expensive and less stress to feed everyone.  2)  Moms just want to hang out and talk and the toddlers just want to run around and play at parties anyway.  If I kept it simple, I felt the party would be fun and relaxing for everyone.  If you are planning a train party for your child I hope you find some inspiration for creating a fun and thrifty party from this post!
Invitations:
 I really like to make my own invites when I can.
I made some free printable train party invitations (5X7, 2 cards per sheet).  Feel free to print and use them for your child's party.
Note: Sometimes Google docs doesn't have a preview available of what you are downloading so I added one below so you could check it out before downloading to your computer.
I recommend printing them on white card stock paper.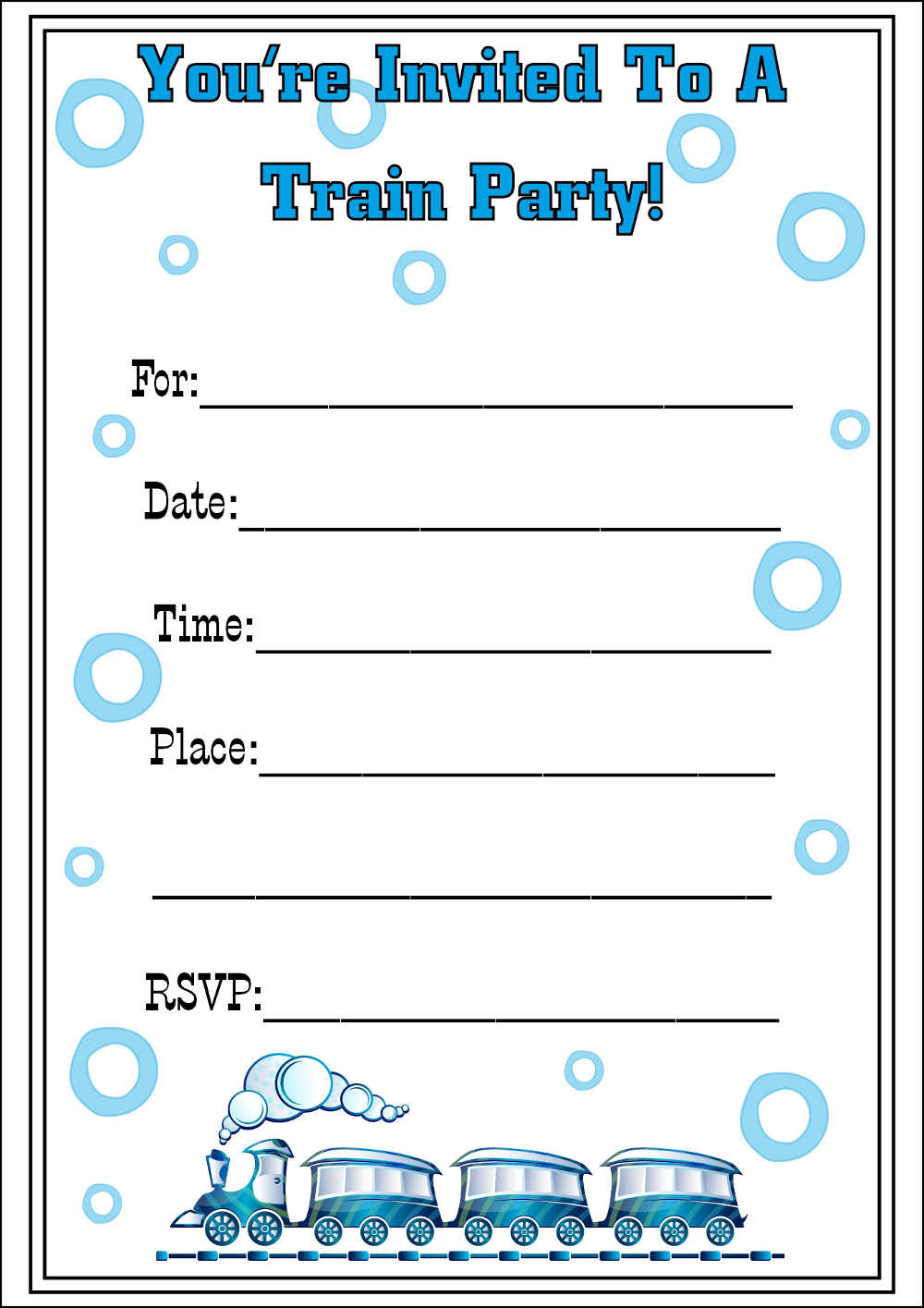 Cake:
I wanted to make adorable "Thomas" look-alike cup cakes.
While walking around Target I came up with idea to use Oreo cookies to make the faces.
Here's what you need!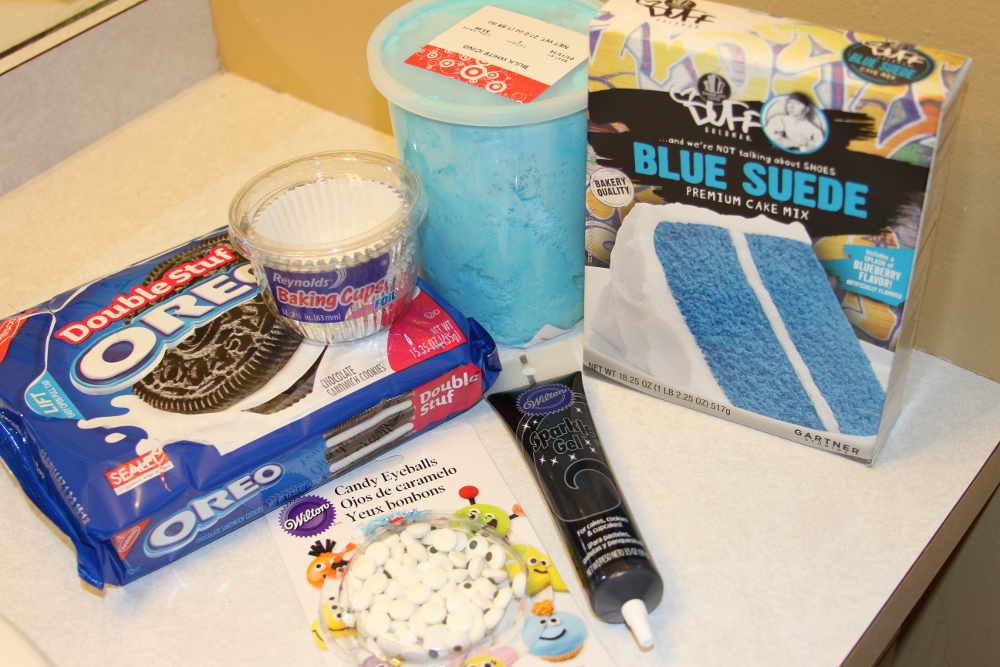 Blue Suede Cake Mix By Duff
Oreo's
Wilton Candy Eyeballs
Black cake decorating gel
Silver Foil Reynolds Baking Cups
Light Blue Icing (I like the kind they use on cakes at the bakery so I pay $3.99 for a container of bakery created icing.  Almost any bakery in your local grocery store or in your town should do this for you if you want.)
All the ingredients above came from my local Super Target store.
Baking:
I followed the baking instructions on the cake mix box.
When the baked cupcakes were cool, I used a bread knife to cut the tops off the cupcakes so I had a flat surface to work with.
Decorating:
You take the Oreo cookies and pop them in half trying to preserve the icing on one half.
Eat the side without icing :).
Place the half Oreo cookies on a baking dish and gently press in 2 candy eyeballs.
Use the cake decorating gel tube to add the facial features (I used a picture of Thomas the train to see how the lines were made on his face.)
Add icing to the cupcakes and then place the completed cookie face right on top!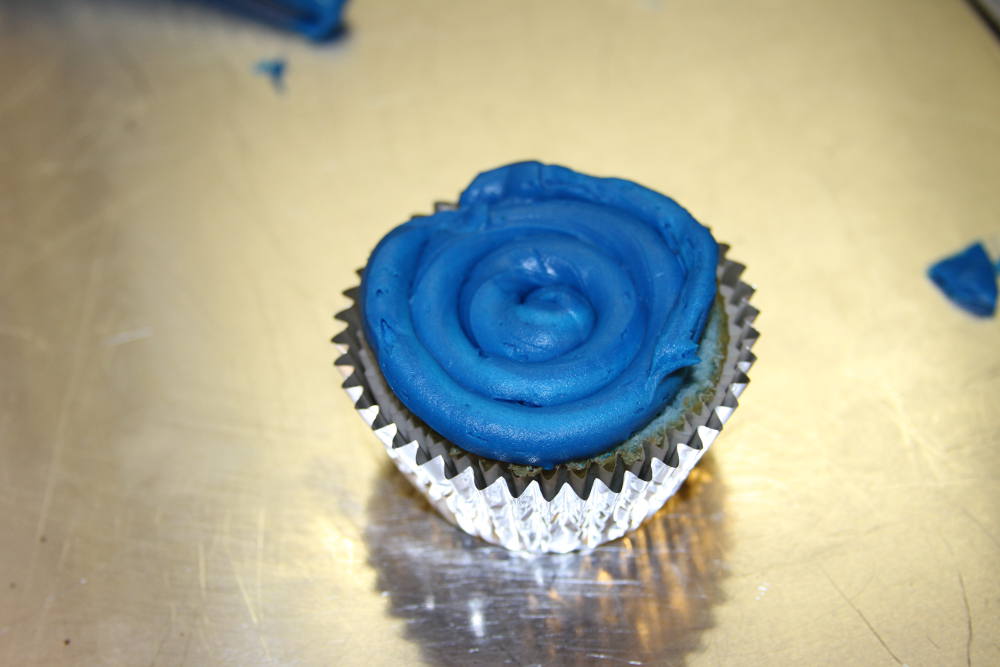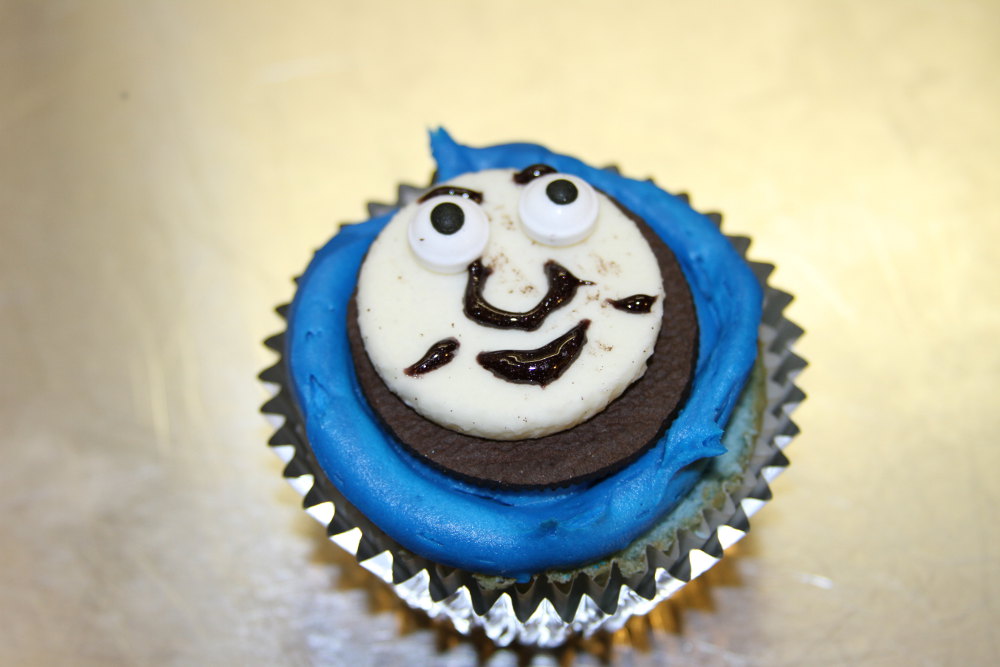 Decorations:
Trains- Since my kid loves trains, I just went around and gathered up his toy trains and decorated the table with them.
I created one main table for food, cupcakes and gifts.  With all those toddlers running around, decor didn't need to be terribly extravagant.
Food:
My party was set up as a morning play group, so I had coffee, fruit, cheese and crackers for the moms.
I set out trays of toddler friendly snacks so the moms could help their toddlers choose snacks.
Fruit
Veggie Sticks
Cheese
Brown Rice Crackers
Pouches
Fruit Juice Boxes
Craft Activity:
My son was born in early December.  The perfect craft activity for the party was ornament making.
The kids enjoy the craft and the parents can hang onto it for years to come as an annual addition to the tree.  It will be tradition each year at his birthday.
The craft was super easy and had no opportunity for a mess.
Consider finding a simple "keepsake" style craft for your party.  Something that the guests will cherish.
Supplies: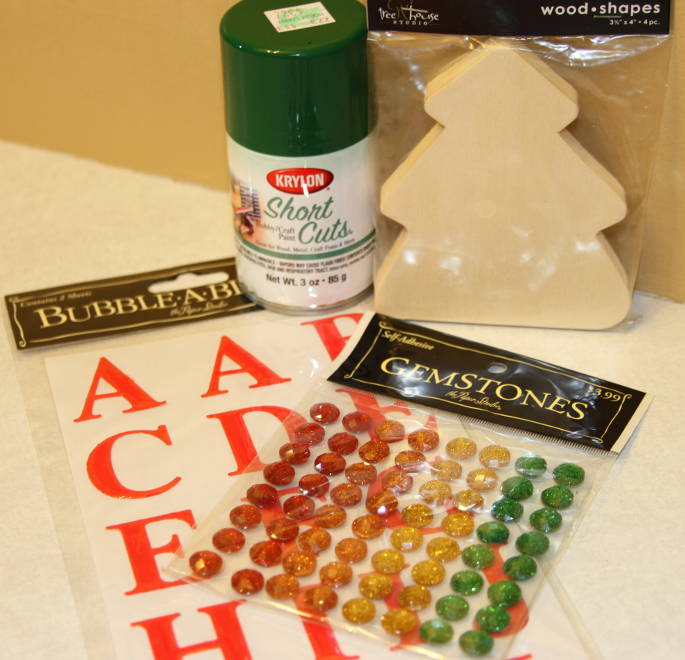 I  bought small unfinished wooden trees and had my husband drill holes through the tops.
I purchased 3-D gem stickers and 3-D letter stickers from the scrapbook section of my local craft store.  This allowed them to decorate and monogram the tree.
I bought a small can of green spray paint and spray painted them green.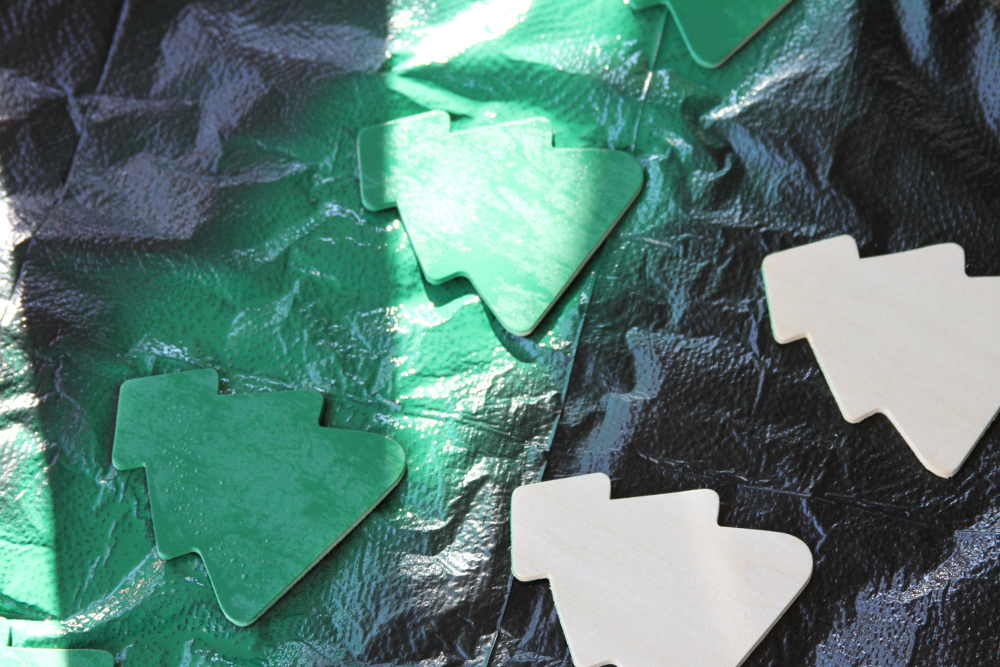 I let each child have a set of stickers and a tree and allowed them to go to town decorating them however they wanted.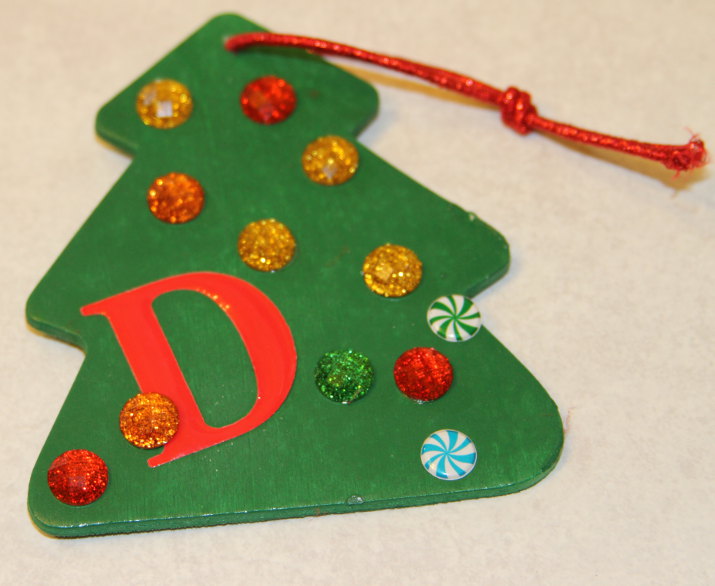 Goody Bags:
I found a 10 pack of blue party bags on clearance for $0.60 at Target.
I put things I thought were practical in the goody bags: small containers of bubbles, a sheet of stickers and a set of toddler socks in each packet ( socks were Hello Kitty, Disney Princess, Hot Wheels or Ninja Turtles from the dollar section at Target.)
Target has a great $1 section usually located at the front of the store.  They always have above average toys, snacks and learning materials in the bins.  This is the best place in my opinion to purchase great QUALITY goody bag items.
I hope this post has given you some simply and thrifty party ideas!  Please feel free to share any train party ideas you have used before in the comments section below.
Kim Anderson About MeKim Anderson About Me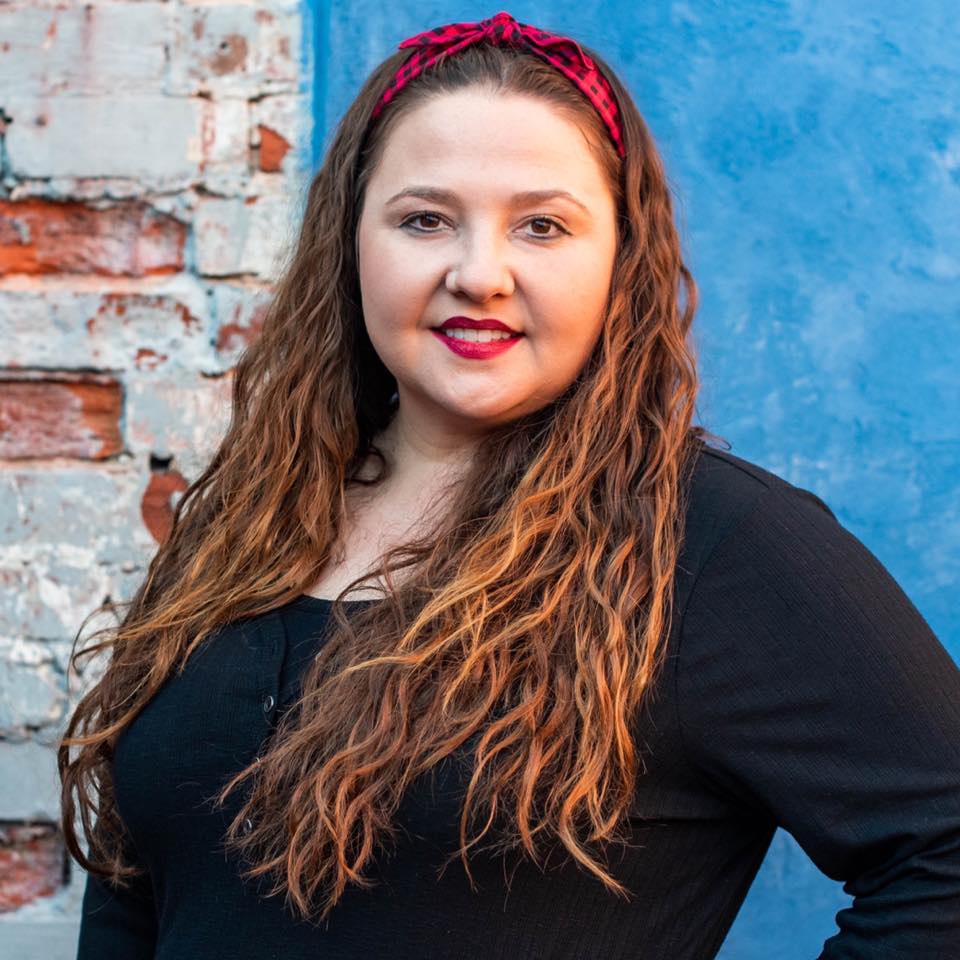 Kim's is the party planning, cupcake loving, celebration catalyst behind the Thrifty Little Mom Blog. Kim was a pro event planner for over 7 years before she became a full-time blogger. Kim is the author of: Live, Save, Spend, Repeat: The Life You Want with the Money You Have. She's been featured on Time.com, Money.com, Good Housekeeping, Women's Day and more! Kim aims to inspire you to create parties, celebrations and gatherings that everyone loves!