Thrifty Staycation Ideas For Your Family
This post contains affiliate links. As an Amazon Associate, I earn from qualifying purchases. I also earn from qualifying purchases made with other brands and programs. See my
privacy policy.
For the last several years travel has been either hard, impossible, or at this point downright expensive with fuel prices soaring. Now that you may be ready to travel, your time or finances may be limiting how far you can go BUT not how much you can do. Based on my own experience a staycation may be just what the mental health doctor ordered so here are some great staycation ideas for your family!
Stay-cations involve staying at home and exploring your own backyard.  Not your literal backyard, but that counts too.  I mean visiting all the sights, sounds and attractions near where you live!  It's really simple and fun to do.  My husband and I did this for our first anniversary and it was very memorable.  I've even included a printable Stay-cation planner for you to print and use to organize your own stay-cation.
Staycation Ideas That are Free
Explore small towns around within 30-45 minutes of your town.
Public Parks
Public Playgrounds
Geocashing
Hiking
Free local park concerts
Picnics
Indoor Play Zones
Outdoor Water Splash Pads
Staycation Ideas that are Low-Cost
Indoor play zones.  Indoor play zones are popping up everywhere!  You pay a small price (parents are generally free) for your kids to go in and play on giant inflatables, obstacles, climbing centers and slides!
Aquatic Centers are usually less than $10 per person for hours of swimming fun.  My local aquatic center is almost as nice as a water park in the summer.
Game nights are fabulous family fun.  Consider grabbing a new family game with great reviews online.
Have a bake-off between family members.  Assign each person a night to create a dessert and then vote for the winner on the last day of the vacation!
Staycation Ideas for Planning
Staycation Planning Step #1- Print a Planner.
This is a free Staycation planner that I created.  It includes a page for planning your activities, doing research, and making a budget for each day/activity.

Staycation Planning Step #2-
Decide how much you have to spend on your stay-cation.  Consider these items:
Eat-in Meals/Groceries
Eat out meals
Activities/Attractions
Fun Money Budgets for kids if they want souvenirs
Parking Cost
Public Transportation Cost
Gas
Staycation Planning Step #3- Research activities.
Visit the chamber of commerce websites for all the cities and towns within an hour of your house.  See what things might be interesting for your family to do together.  Look for tours, concerts, museums, gold mining, gem mining, fruit picking, history centers, theme parks, public parks, fishing, boating, kayaking, hiking, attractions & even amazing restaurants.
Staycation Planning Step #4- Find out the cost.  
Most stay-cations are thrifty vacation options.  As you visit the websites of attractions or call around, remember to write down how much the attraction costs and any specials they are running.  Find out the peak seasons and off-season and see if there are any cost differences.  Some major cities offer a "city pass".  It's a way of bundling the attractions you want to see at a discounted rate.
Staycation Planning Step #5- Plan your meals.  
The beauty of staying at home is that you can cook or prepare most of your meals rather than having to eat out the whole vacation.  Get your family involved by having them tell you what their favorite meals are and you can plug those into your weekly plan.  Or, you could always get some of those meals off your Pinterest boards and onto your plates.
Staycation Planning Step #6- Plan your restaurants.  
If your family has favorite local restaurants try eating out a few times during the week.  My husband and I try to eat out at breakfast or lunch rather than dinner because dinners are always the most expensive meal at restaurants.  Lunchtime offers lots of reduced-cost lunch specials.  If you want to do something special, eat out one night somewhere fancy.  Don't forget to look up restaurants that do "kids eat free" in your area.
9. Plan it, do it, enjoy it and save big bucks this year on a fun vacation for the whole family.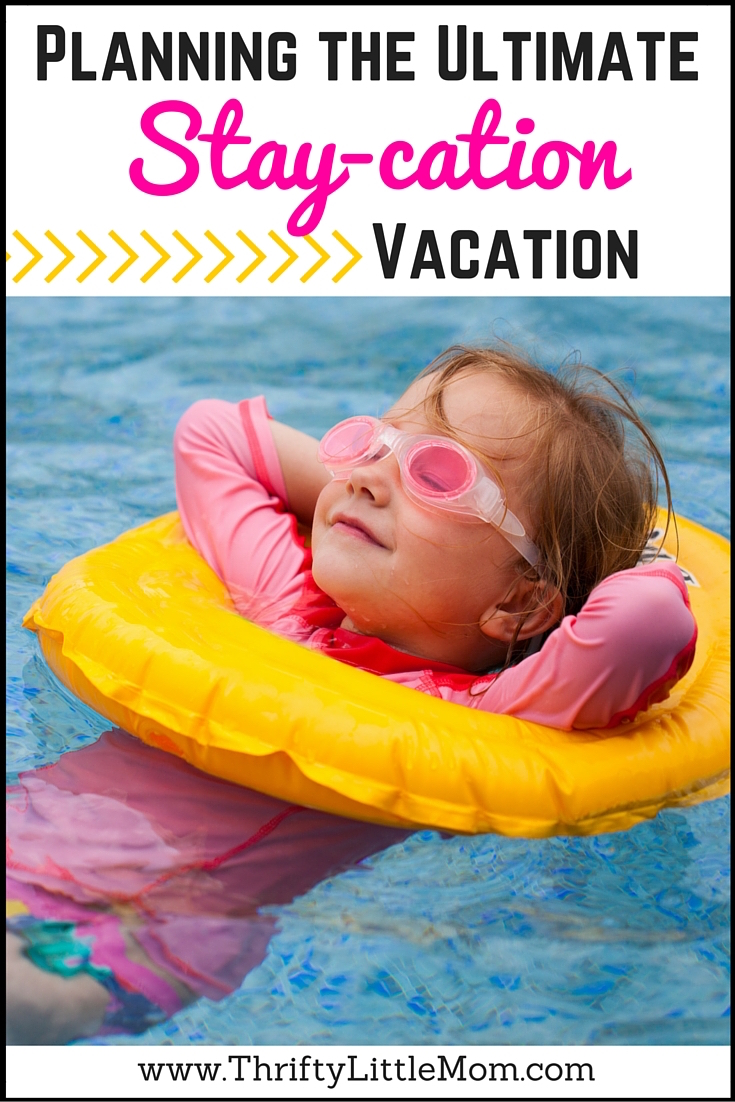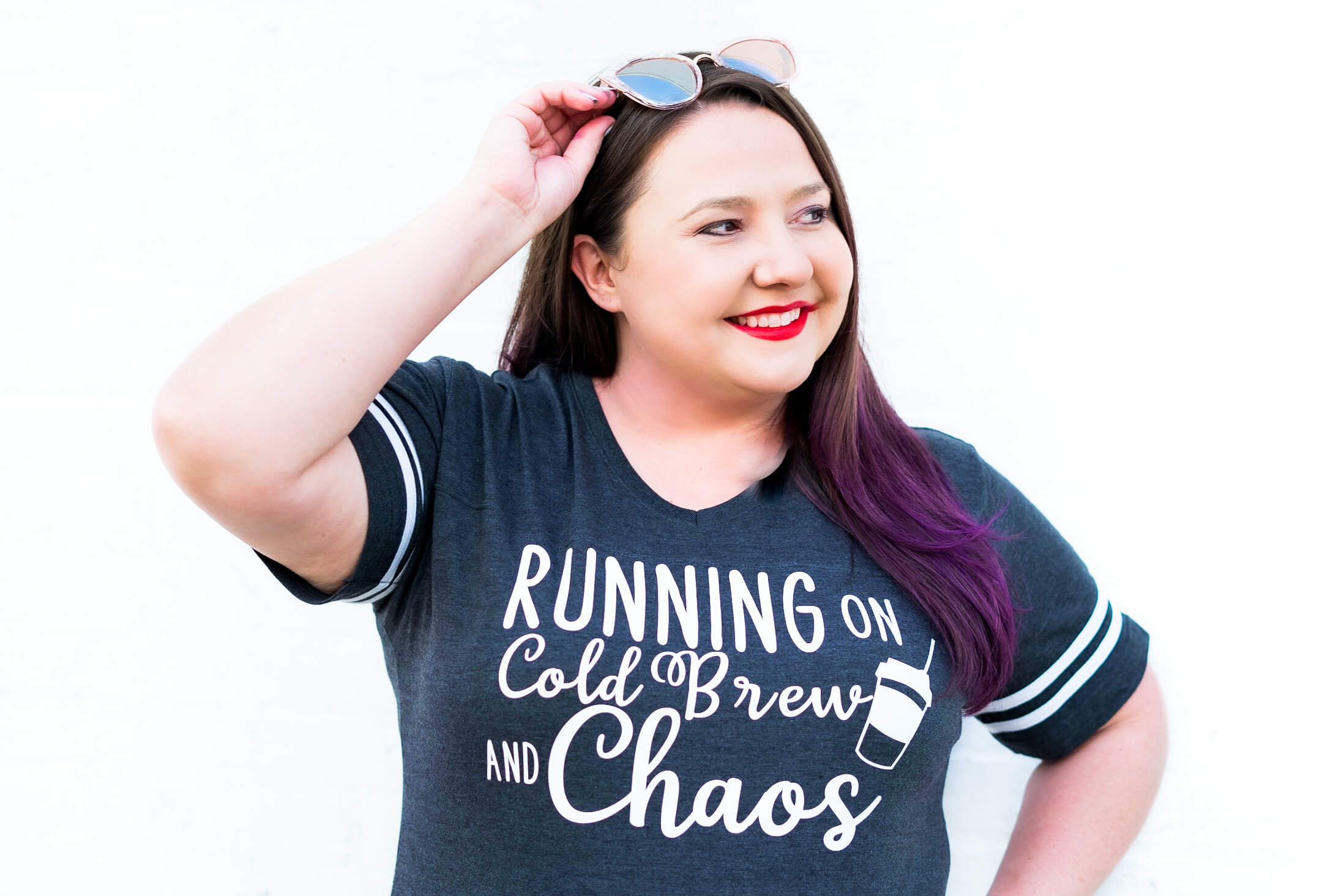 Kim Anderson is the organized chaos loving author behind the Thrifty Little Mom Blog.  She helps other people who thrive in organized chaos to stress less, remember more and feel in control of their time, money, and home. Kim is the author of: Live, Save, Spend, Repeat: The Life You Want with the Money You Have. She's been featured on Time.com, Money.com, Good Housekeeping, Women's Day, and more!