Strawberry Feta Mixed Greens Salad
This post contains affiliate links. As an Amazon Associate, I earn from qualifying purchases. I also earn from qualifying purchases made with other brands and programs. See my
privacy policy.
One of the best ways to get your hands on cheap fresh produce is to buy it up when it's in season.  You know, the whole "supply vs. demand" thing.  If it's peak growing season, and the stores have tons of it, they have to mark it down to keep it going out the door.  This week, I ran into strawberries at my grocery store for $1.99.  That's good for me because my favorite everyday lunch salad involves strawberries!  I bought up a few of them.  It was obvious that the store had a few more containers than they needed so they were moving them out.  When I make this for my husband he always tells me it tastes like a gourmet salad from a restaurant.  That's okay with me.  I'll take all the cooking compliments I can get.  Hope you will like it just as much!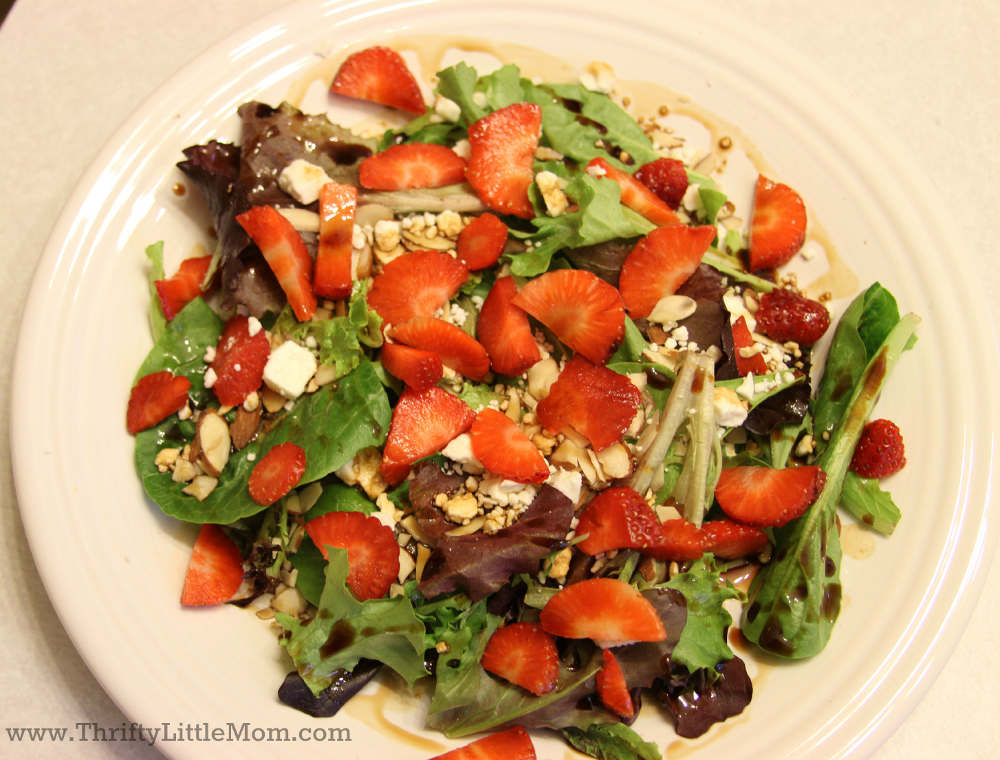 Ingredients:
1-2 cups mixed salad greens ( I like "Organic Girl" Brand "50/50! Salad Mix" myself.  It comes in a plastic box and I've seen it at Publix and Whole Foods.  Honestly of all the organic lettuce I've bought, it always stays freshest the longest).
3-5 strawberries sliced (depends on how much fruit you like in your salad).
2 tbs of almond slivers
2 tbs crumbled feta cheese
1-2 tbs Strawberry Balsamic Vinaigrette (online) or Aunt Dottie's Blackberry Vinaigrette (Whole Foods).

Picking a Vinaigrette-
Berry vinaigrette's go really well with combo except that I have NOT been pleased with the flavor of raspberry vinaigrette on this salad and I have tried many (just so you're warned). The Strawberry Balsamic Vinaigrette pictured is AMAZING!  The owner of "Leaning Ladder" is extremely kind and friendly each time I visit.  They have an online store.  The smallest bottle starts at $10.95 and usually last me 3-4 weeks when eating it on my salads most days of the week.  You should explore their whole website if you love olive oils or balsamic vinegar in a variety of flavors.  Dottie's Blackberry Vinaigrette is also delicious and you can pick that up at Whole Foods in the refrigerated dressings section.
Make Your Salad-
I just start with greens, add the almonds, add the feta, cut up my strawberries and drizzle on the strawberry balsamic vinegar.  It's got veggies, carbs and proteins all in one!
Kim Anderson
About Me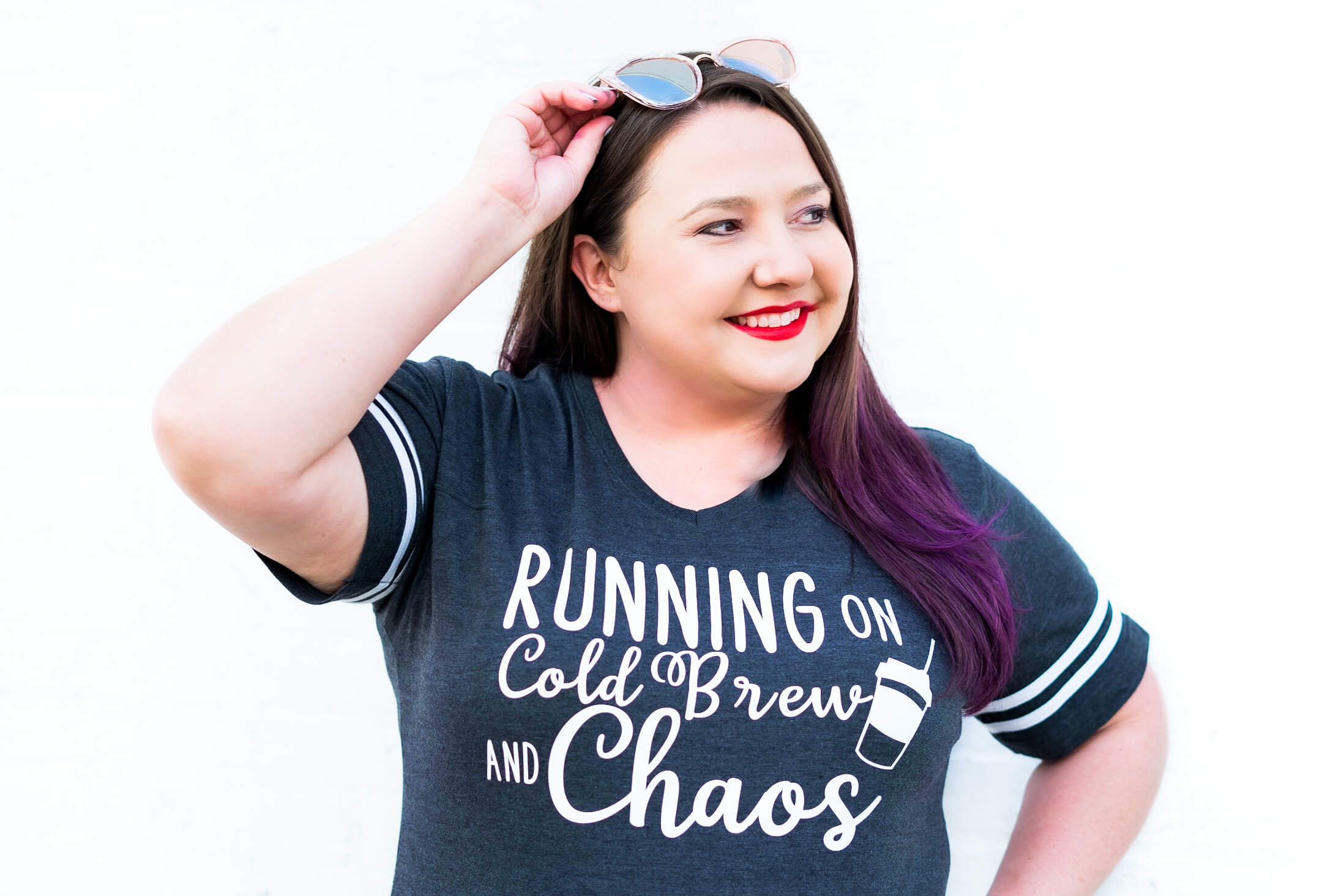 Kim Anderson is the organized chaos loving author behind the Thrifty Little Mom Blog.  She helps other people who thrive in organized chaos to stress less, remember more and feel in control of their time, money, and home. Kim is the author of: Live, Save, Spend, Repeat: The Life You Want with the Money You Have. She's been featured on Time.com, Money.com, Good Housekeeping, Women's Day, and more!