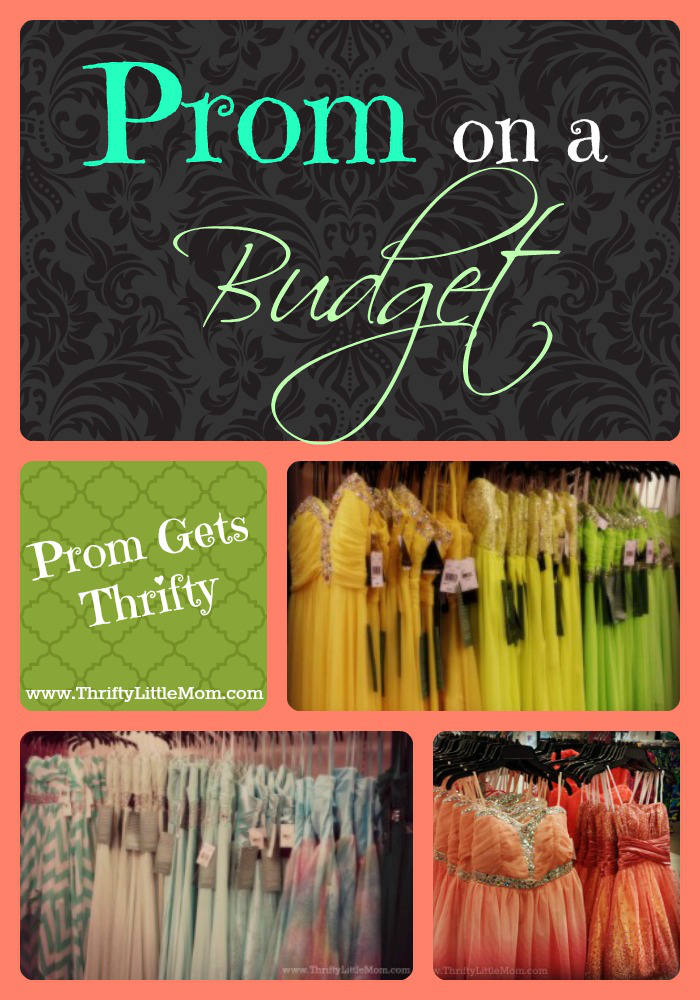 As a teen my family was really frugal.  When prom time came around I never had to go looking for a dress because I already had the perfect one picked out months in advance.  The fact is, I never paid over $30 for a prom dress in my life.  My wedding dress was only $99 and I got all my bridesmaids their dresses for $25 each.  If you have several girls in your house that need gowns between socials, proms, homecomings or any other big events consider the following ways to save BIG on formal-wear!
Getting On The Same Page-
Before you take your daughter out to do a thrifty prom shopping expedition consider having a chat.  As in a real, face to face chat, not an instant message, tweet or text just to clarify :).
Talk to your teen about a budget.
Let them know how much they can spend (whether it's a little or even a lot).
Let them know that is the max and you won't be looking at anything outside that price unless they plan to pay for it or have their own money to add.
Optional Talk: If you want to inspire your kid to be a little more thrifty about their dress choice, you can throw out the option of them choosing a cheaper dress and keeping the money left over in the budget for themselves!
At the end of the day, if you can't afford a prom dress, and they want a designer gown, they may need to babysit or do some sort of jobs to earn the money for the dress they want.  In the long run, it can teach your kid that money doesn't grow on trees which we all figure out one day when we start having to keep the water and electricity on.
1. Post-Prom Clearance-
If your kid is a sophomore or junior, be sure that after prom season ends this year, you start stalking major department stores for formal wear dresses.
I promise these won't be the crappy leftovers either.  Have you seen department store racks?  They have way more stock than they know what to do with.
The key is to wait and get those dresses at 50-80% off.
Then next year when prom season rolls around, your kid can go into prom feeling gorgeous and it's an extremely low probability that anyone else will be wearing the same dress!  They will be wearing a $100 dress that cost you anywhere from $15-$50.
Check out Sears, Macy's, JCPenny and all the major mall department stores a few weeks after prom season.
2. Thrift Stores-
GASP!  UGGGG!!! Thrift Stores?
Before you judge, yes you will have to sort through racks of 1980's nightmares but mixed in there are last year's jewels.
Many people don't want to store prom dresses and they don't know where or how to sell them so they donate them.
Don't be afraid to take your kid to a thrift store especially in a wealthy area of your city or town and go on a hunt for the good stuff.  Remember, it's only been worn once!
Facing Reality: Prom is one of those events that people have created as an important rite of passage.  Your teen probably sees this as their one night to shine and be gorgeous. Unless your teen is a one of a kind unique kind of kids who likes to shop at thrift stores anyway, you may need to talk to them about going to a thrift store before you go.  I know lots of young girls who like to be unique and are all about finding funky fun things to set them apart at a thrift store.  For others it may literally be mortifying and bring about a pretty huge argument.  That doesn't set you up for a fun and enjoyable prom prepping experience to remember forever so make sure you and your kid are on the same page about it.
3. Bridal Consignment Shops- 
You will need to Google "Bridal Consignment" + your area to find these stores.
You can get gorgeous dresses at a fraction of the cost and they have only been worn once!
The beauty of these shops is that once prom is over you can take the dress back and sell it yourself!
4. Ross, TJ Maxx, Marshalls-
If you are a thrifty, fashionable person, you probably already shop at these stores.
They stock really pretty formal wear and you don't have to wait until after prom to get a good deal.
Take a peek at these stores to see if they have any dresses that might fit your daughter's style.
You can get brand new formal wear at a fraction of the retail cost.
5. Independent Bridal Store Clearance Racks-
As I mentioned before, I got my bridesmaid dresses for $25 each.
They were on a clearance rack at a bridal shop.
My wedding colors were silver, white and purple so the girls got dresses in purple and silver.
Consider finding a locally owned bridal shop and see if they have a sale or clearance rack that you can check out.  You might just discover a thrifty dress mixed in with all new gowns.
If you are looking to save money on your tween or teen's gowns this year, I hope you will find these tips helpful.
Kim Anderson
About Me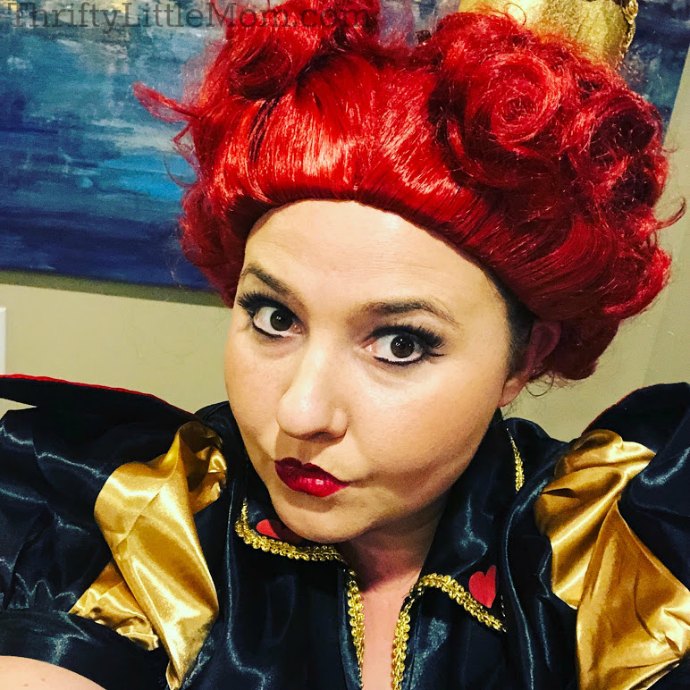 Kim's is the party planning, cupcake loving, celebration catalyst behind the Thrifty Little Mom Blog. Kim was a pro event planner for over 7 years before she became a full-time blogger. Kim is the author of: Live, Save, Spend, Repeat: The Life You Want with the Money You Have. She's been featured on Time.com, Money.com, Good Housekeeping, Women's Day and more! Kim aims to inspire you to create parties, celebrations and gatherings that everyone loves!