Easy Easter Meal: Slow Cooker Roast + Slow Cooker Dessert
This post contains affiliate links. As an Amazon Associate, I earn from qualifying purchases. I also earn from qualifying purchases made with other brands and programs. See my
privacy policy.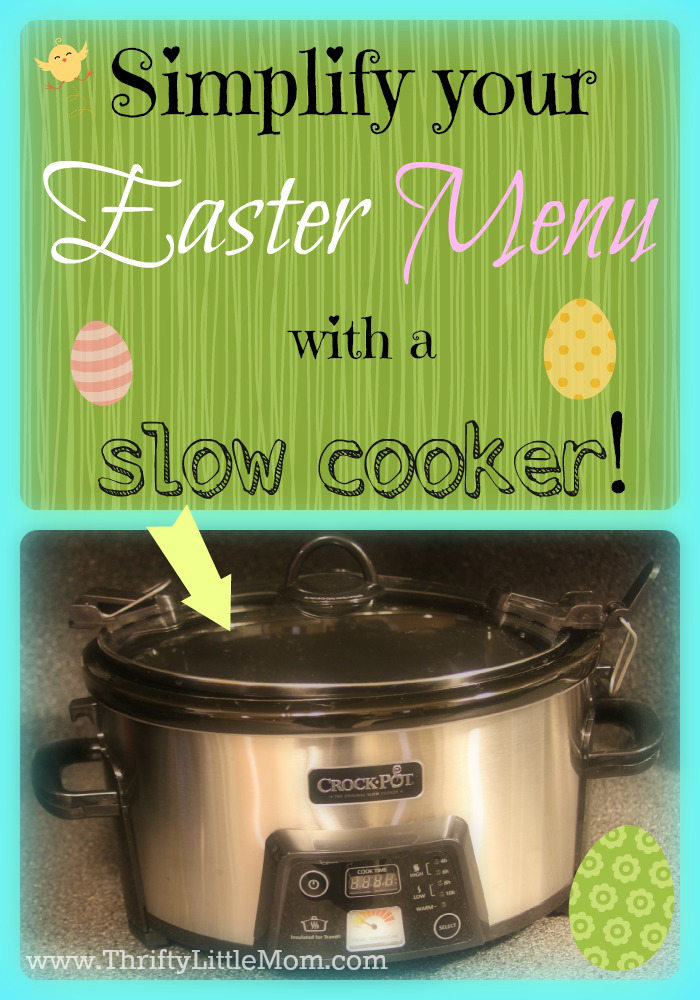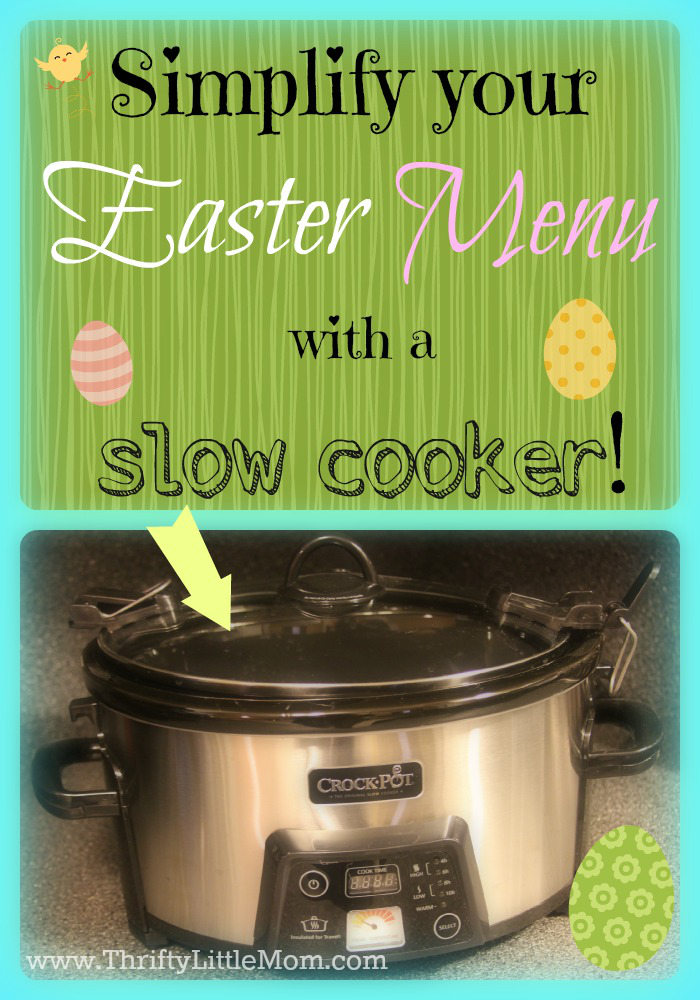 Does the thought of attending Easter Service on Sunday and then rushing back to the house to host family and friends for Easter lunch kind of stress you out?  If so, consider lightening your load this year and preparing an easy, quick, no fail, crowd pleasing menu.  A few slow cookers can help you make an easy Easter meal.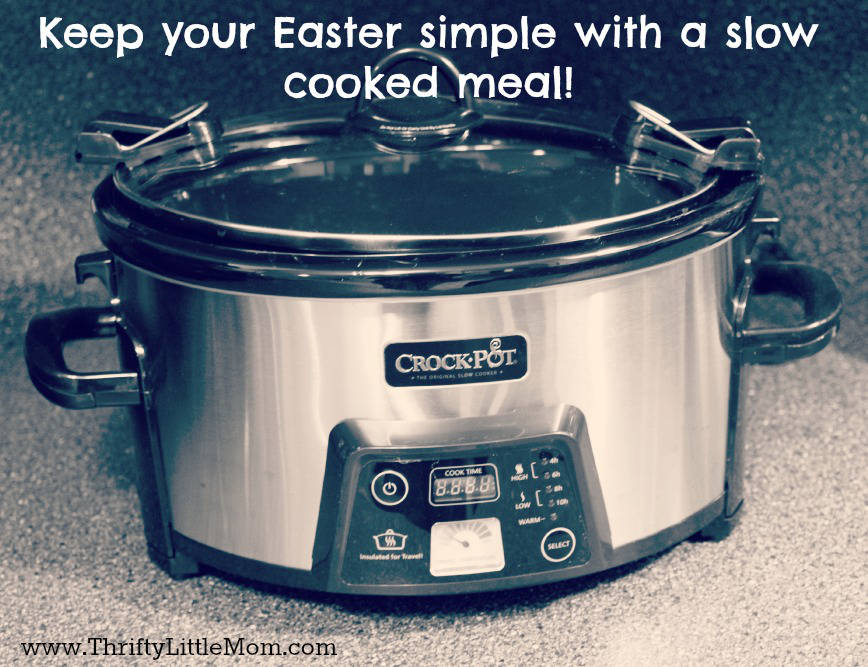 A roast is my go-to family in town meal because everyone likes it, it's hearty, it's easy to make and it makes me look fancy.
Main Dish Idea: Slow Cooked Roast
Slow Cooker or two depending on the size of your crowd.
Beef Chuck Roast (2-3 servings per uncooked pound is a way to estimate how much you need)
Mushrooms
Onions
Carrots
Beef broth
8-9 hours if your cooking on low (check internal temp before serving)
3-4 hours if your cooking on high (check internal temp before serving)
Step 1: Brown your roast in a pan on the stove on all sides before sticking it in the slow cooker.
Step 2: Add roast to slow cooker and pour in enough beef broth to leave a little beef sticking out at the top (1/2 to 2/3 full).
Step 3: Add mushrooms, cut up onions and carrot pieces to the crock pot.
Step 4: Set your timer for the time you plan to cook your roast.  Put that lid on and go about your business for the day!  Everything in the pot should shrink up as it cooks.
Step 5: When the cooking time is up check to be sure the internal temperature of the roast meets safe eating standards before serving.  You can find these temperatures by going to http://www.foodsafety.gov/keep/charts/mintemp.html.
Check it out: Linda Larsen wrote a great article on About.com titled, Crock Pot 101.  It has great information on Crock Pot food safety, temperatures and tips on how to get the best results!
Don't Forget the Liners!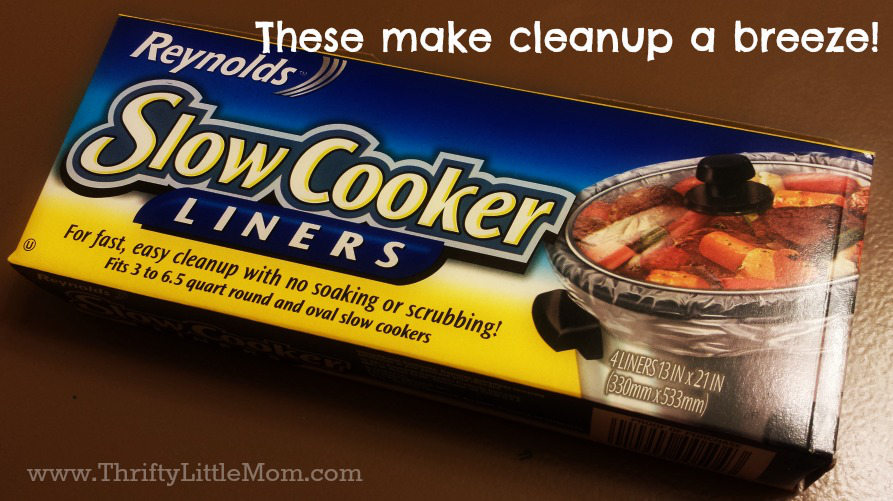 If you hate cleaning up slow cookers as much as I do than you will love this little product by Reynolds.
They are slow cooker liners and they are sold at most stores nationwide.
I generally pay between $1.97 and $2.97 for the box of 4.
You simply open them up, stick them in the slow cooker like you would a trash bag in a trash can and fill the bag/pot with all your fixings.
When you are done, there is no stuck on food to be found!  That means less washing and more time with family!
Dinner Side Ideas: Here are some ideas for simple crowd pleasing sides you could prepare ahead and re-heat.
If you want to slow your meat eaters down, load up everyone's plates with some heavy starches ;).
Mac & Cheese (if you've got some kids around).
Mashed Potatoes
Brown Rice
Dinner Rolls
Dessert Idea: Chocolate Lava Cake
By making your sides the night before and setting up slow cookers with your main dish and dessert at the right times you should have a fairly relaxed Easter meal.  The prep is easy, it's hard to mess up a roast and the dessert should be a crowd pleaser.  I don't know very many people who don't like warm chocolate cake with vanilla ice cream!  The first time I had a chocolate lava cake from a slow cooker was at a Christmas party and I'm pretty sure I caught a person licking the slow cooker pot clean at the end of the night.  It was a hit!
Please feel free to share any other slow cooker menu's you have made for your family at Easter in the comments section below.
Kim Anderson
Access my FREE Party Printables Vault!
Subscribe to my weekly intentional living email magazine and I'll give you access to my life printables vault! Cleaning, planning, organizing and more!
Don't forget to check out what's in the resource library! https://thriftylittlemom.com/thrifty-little-mom-resource-library/ Password: Thriftyprints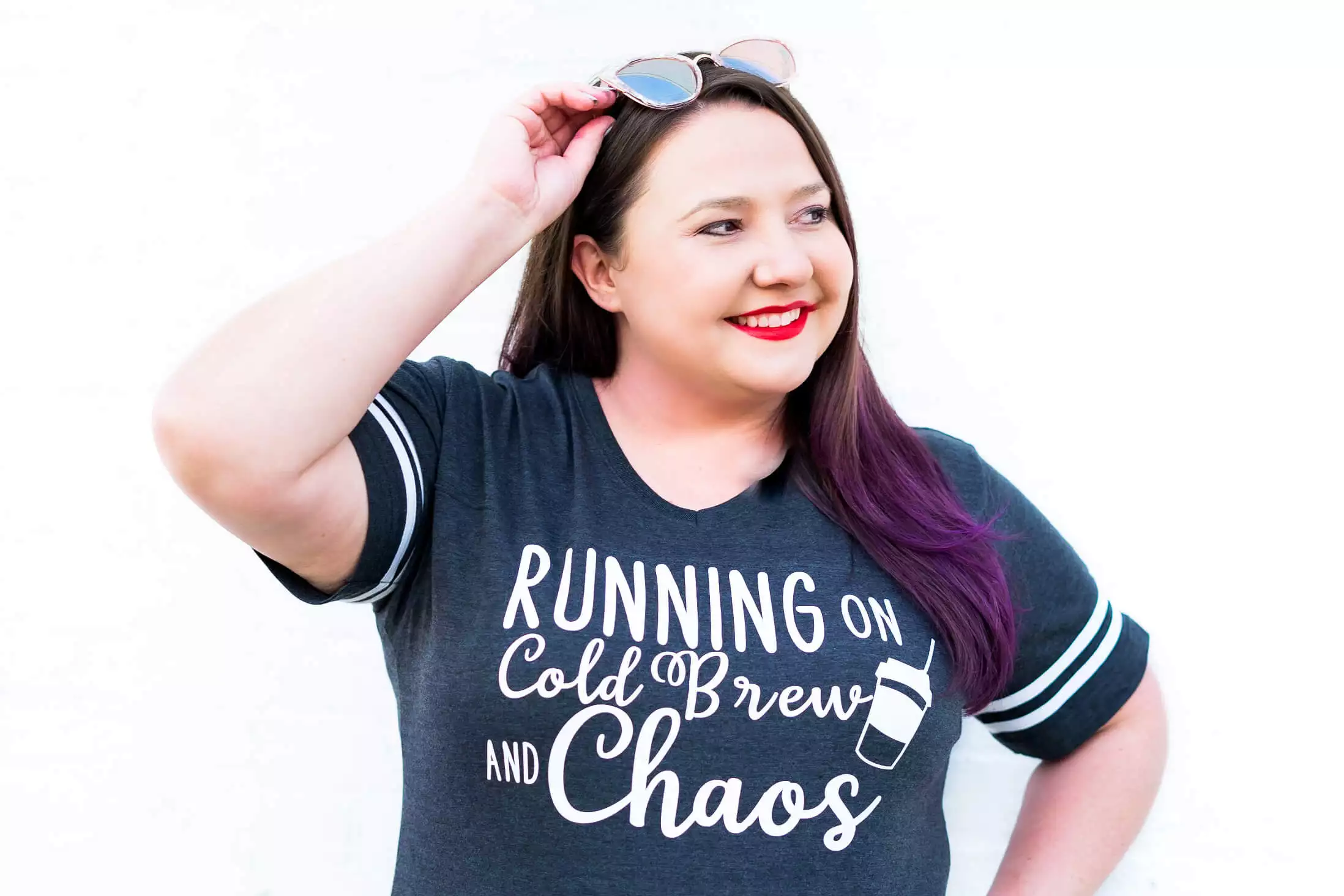 Kim Anderson is the organized chaos loving author behind the Thrifty Little Mom Blog.  She helps other people who thrive in organized chaos to stress less, remember more and feel in control of their time, money, and home. Kim is the author of: Live, Save, Spend, Repeat: The Life You Want with the Money You Have. She's been featured on Time.com, Money.com, Good Housekeeping, Women's Day, and more!