Make A Mother's Day Handprint Frame
This post contains affiliate links. As an Amazon Associate, I earn from qualifying purchases. I also earn from qualifying purchases made with other brands and programs. See my
privacy policy.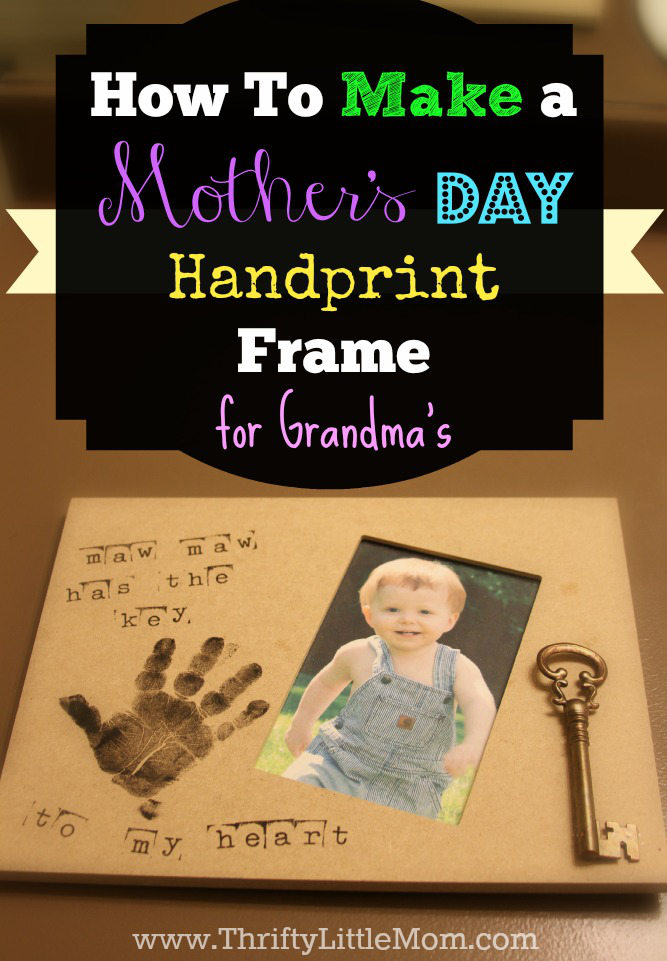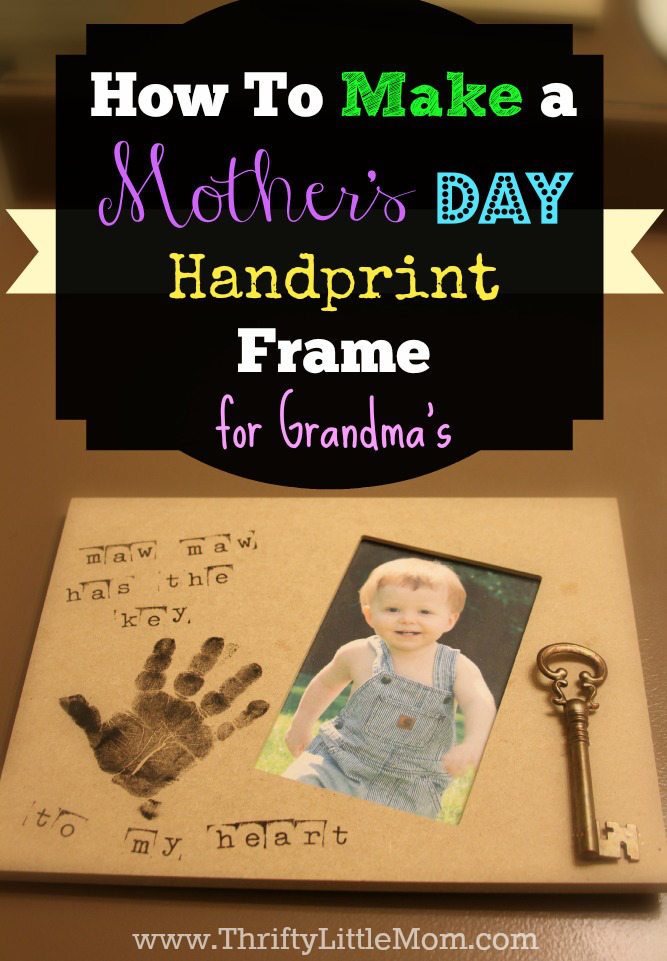 One of my favorite craft stores is Hobby Lobby.  They always have great sales and if the item you want isn't on sale they always have a 40% off coupon online.  I wanted to make Mother's Day gifts for the grandma's from my son.  I needed a simple gift that I knew they would love & cherish. When I came across tan craft frames at Hobby Lobby with plenty of space for creativity I started imagining what I could do.  With the frame in hand I decided I would stamp out a sweet phrase, add my son's hand print and slide in a sweet picture of my kid.  Her's how you can make a Mother's Day handprint frame for less than $10 each.
The beauty of making these frames with stamps is that you can personalize the frame with the nickname your grandparent uses.  No one makes "Maw Maw" or "Grammy" themed frames that I can find at mega super stuff mart.  Now I can make it personal!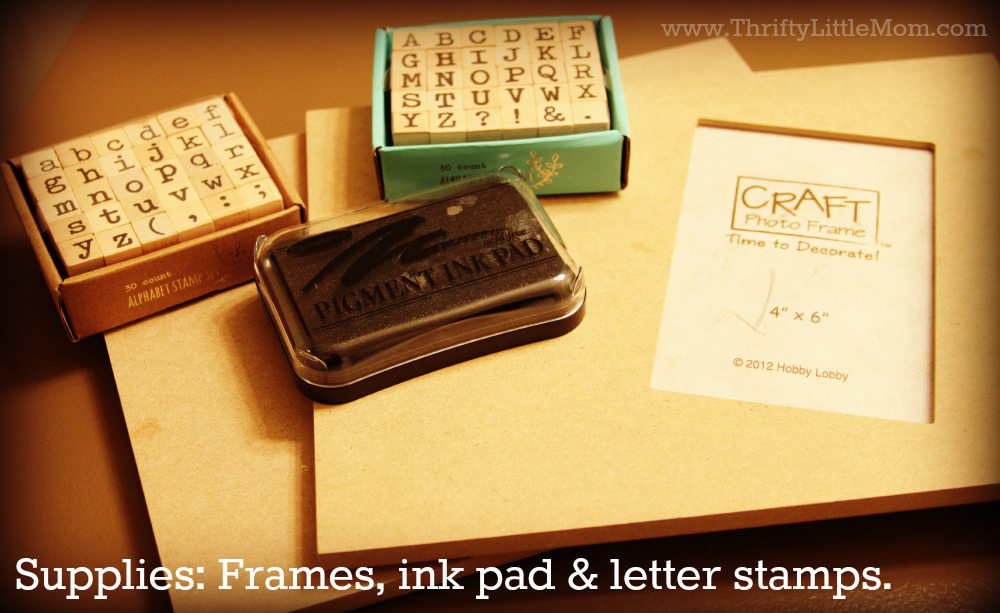 What You Need:
Craft Frame ($2.50)
Adorable picture of family, child or child with mom/grandparent
Letter Stamps ($3 @ Target or use a coupon at the craft store).
Ink Pad ($3)
Any special objects or accessories to attach to frame (I used old fashioned keys).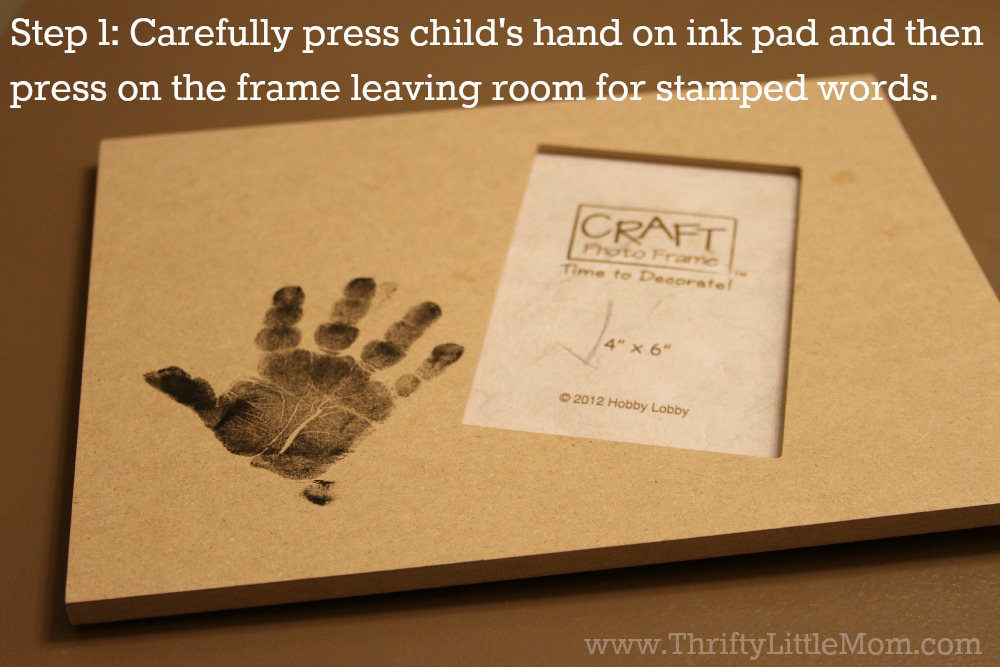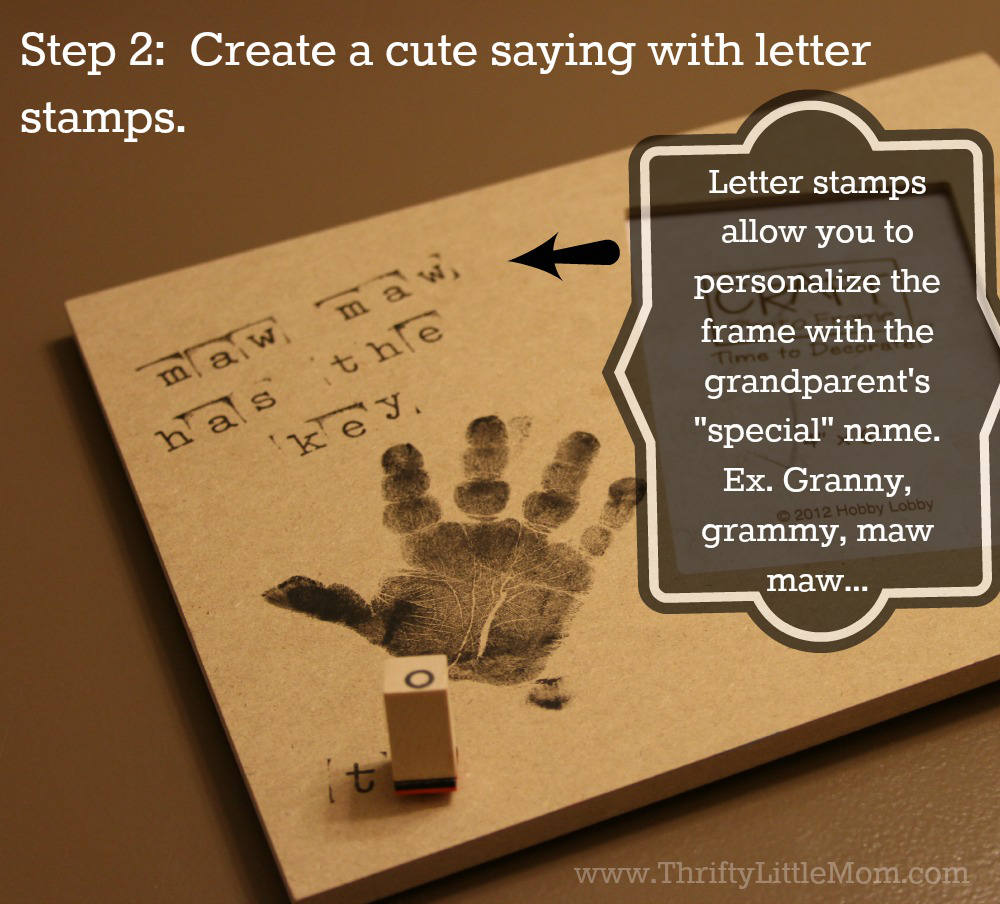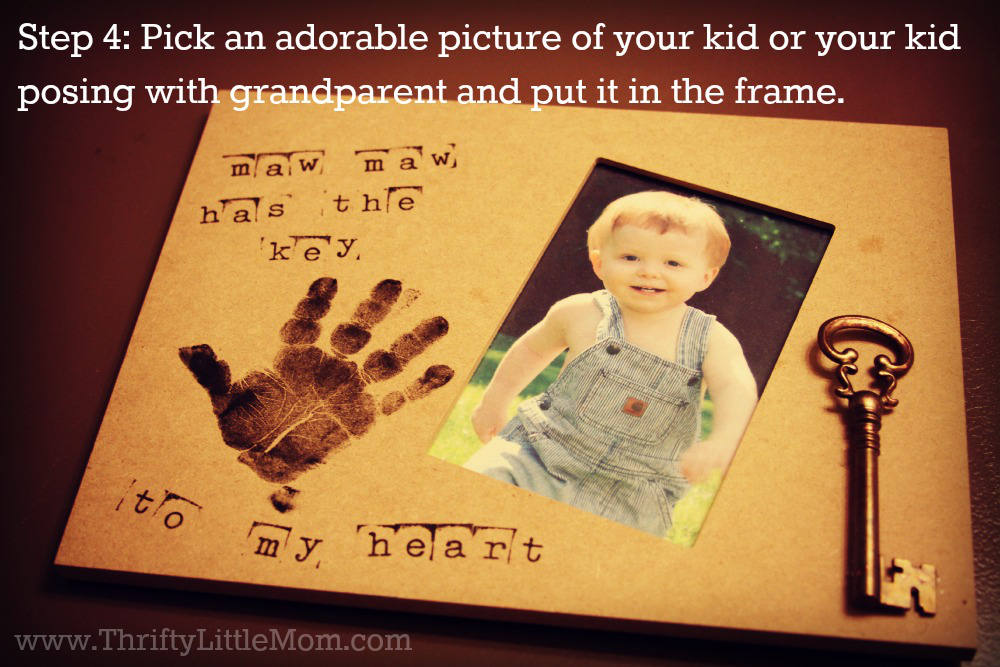 That is how you make a mother's day handprint frame personalized for a special mom or grandmother in your life!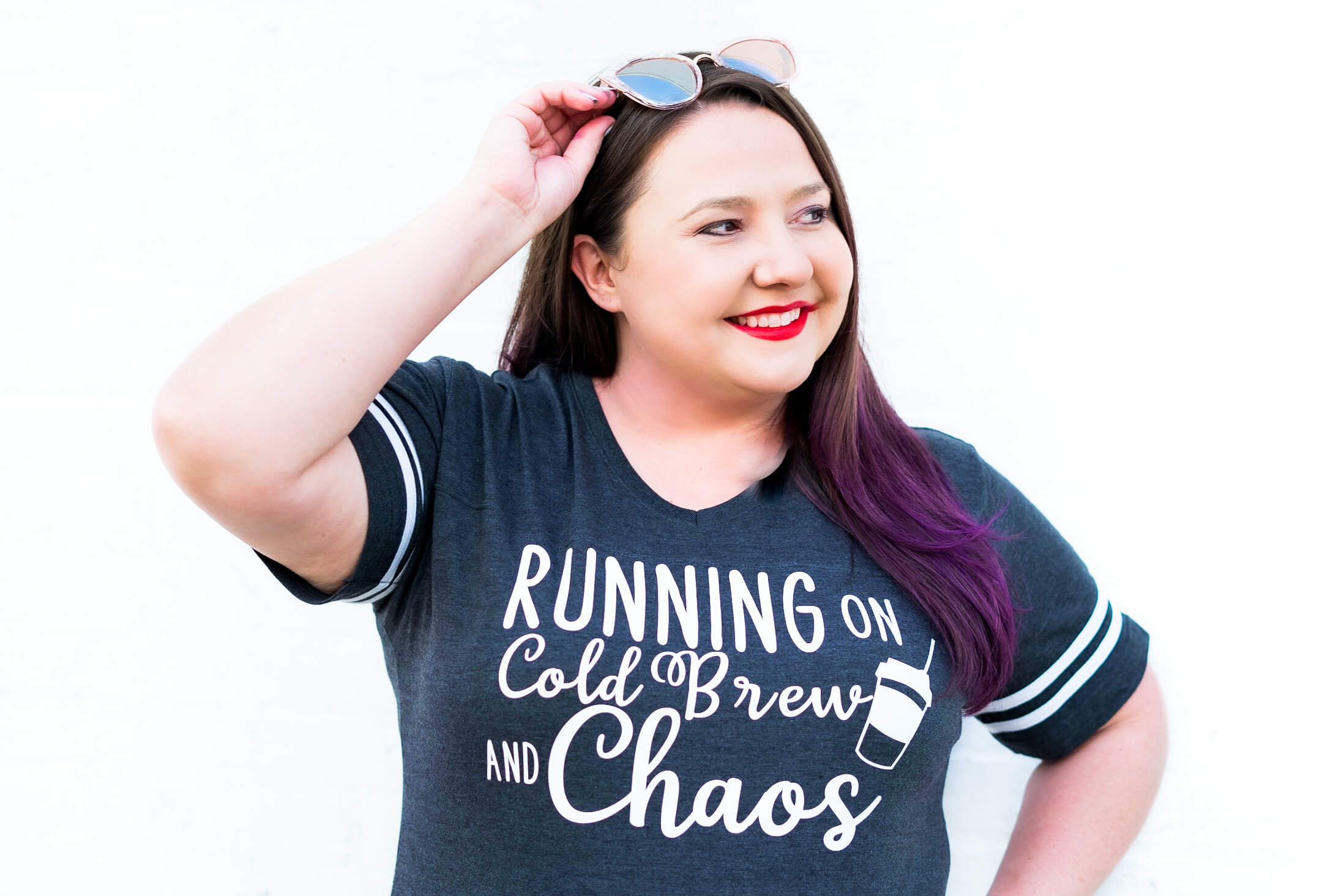 Kim Anderson is the organized chaos loving author behind the Thrifty Little Mom Blog.  She helps other people who thrive in organized chaos to stress less, remember more and feel in control of their time, money, and home. Kim is the author of: Live, Save, Spend, Repeat: The Life You Want with the Money You Have. She's been featured on Time.com, Money.com, Good Housekeeping, Women's Day, and more!