Refreshing Cucumber Water Recipe
This post contains affiliate links. As an Amazon Associate, I earn from qualifying purchases. I also earn from qualifying purchases made with other brands and programs. See my
privacy policy.
I recently attended a birthday party at my friend, Rhonda's house.  The moment I walked into the party my eyes locked on a beautiful glass pitcher surrounded by goblets filled with the most refreshing looking beverage I had ever seen.  As I made my way over she announced that the liquid filling the glasses was her favorite cucumber water recipe.  Curiosity got the better of me and I grabbed a glass.  After a few sips I was surprisingly hooked and begged her to share her refreshing cucumber water recipe with us!
Rhonda's Cucumber Water Recipe: 
Cucumber water is not only refreshing but a healthy addition to your diet because of its many health benefits.
I've been making it for about 20 years now, but recently I've sampled it everywhere from spas to restaurants to Trader Joe's and it's always delicious!
Now there are articles all over the web that break down and detail the superfood aspects of the cucumber as it's packed with vitamins, minerals, antioxidants, fiber, etc. (and just think it's 95% water!), but this won't be one of them!
I could list all of the nutritional benefits of cucumbers, but it would take longer for you to read than to make & sip! Enjoy!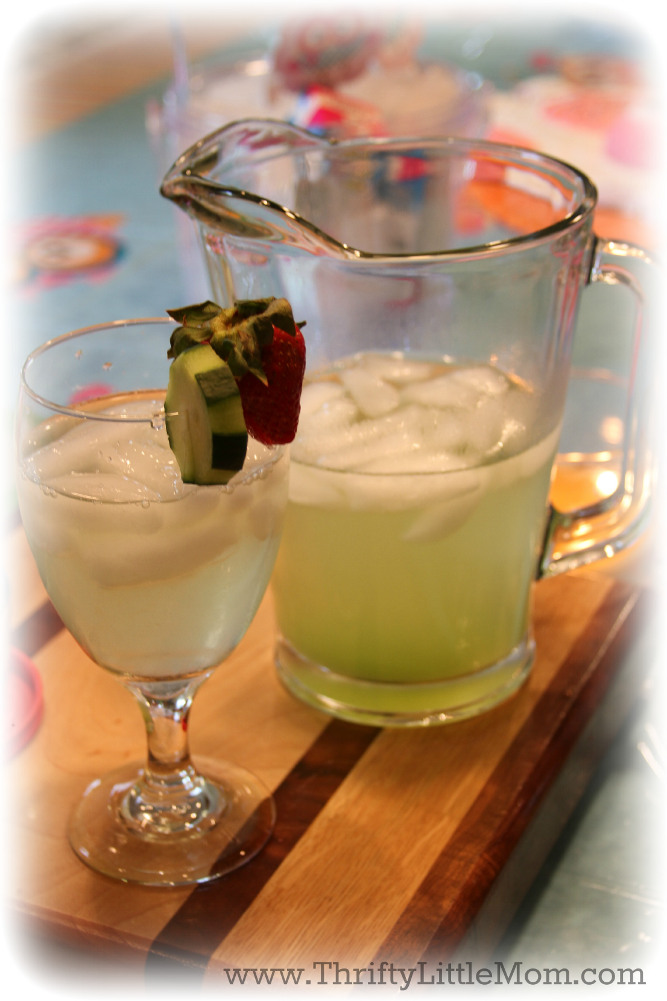 Cucumber Water Recipe Ingredients: 
2 Cucumbers
Ice
Water
Pitcher
Fruit Wedges
Cucumber Water Recipe Step 1:
Wash/rinse 2 cucumbers 
Cucumber Water Recipe Step 2:
Cut up the cucumber, blend it up and then press the pulp through a sieve to extract the juice.  Method 2: If you have a juicer, juice 2 whole cucumbers.
If you don't mind the pulp, use the whole cucumber; personally, I like to use the pulp because it adds fiber.
Cucumber Water Recipe Step 3:
Fill a beautiful glass pitcher (like this one from Amazon Hiware 64 Ounces Glass Pitcher with Stainless Steel Lid, Water Carafe with Handle, Good Beverage Pitcher for Homemade Juice and Iced Tea
)  with ice water about 3/4 full and fill the remaining with cucumber juice. 
Cucumber Water Recipe Step 4:
Refrigerate
Cucumber Water Recipe  Step 5:
Garnish ideas: Strawberries, Mint, Lemon wedges, Honeydew Melon slices
Cucumber Water Recipe Step 6:
Enjoy!
If you are throwing a party of your own, consider grabbing one these large dispensers to serve your guest's cucumber water:
I hope you have enjoyed this refreshing cucumber water recipe!  It makes a really great party beverage for bridal or baby showers.  One of my favorite parties where I have served this beverage was my Spa Day Party! Please feel free to share any recipes that you love that include the use of cucumbers in the comments section below.
About Me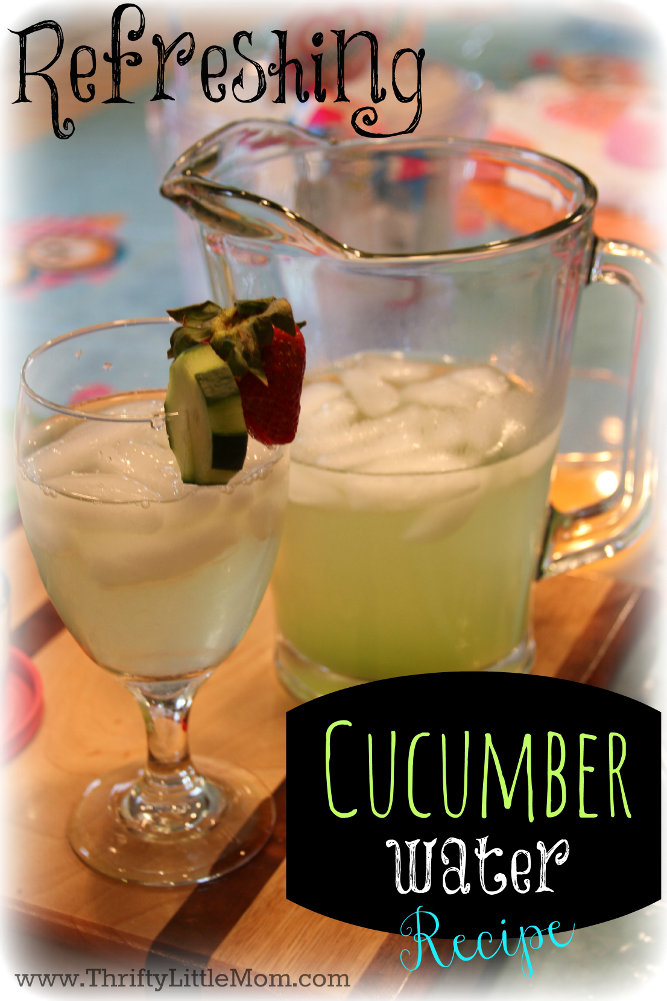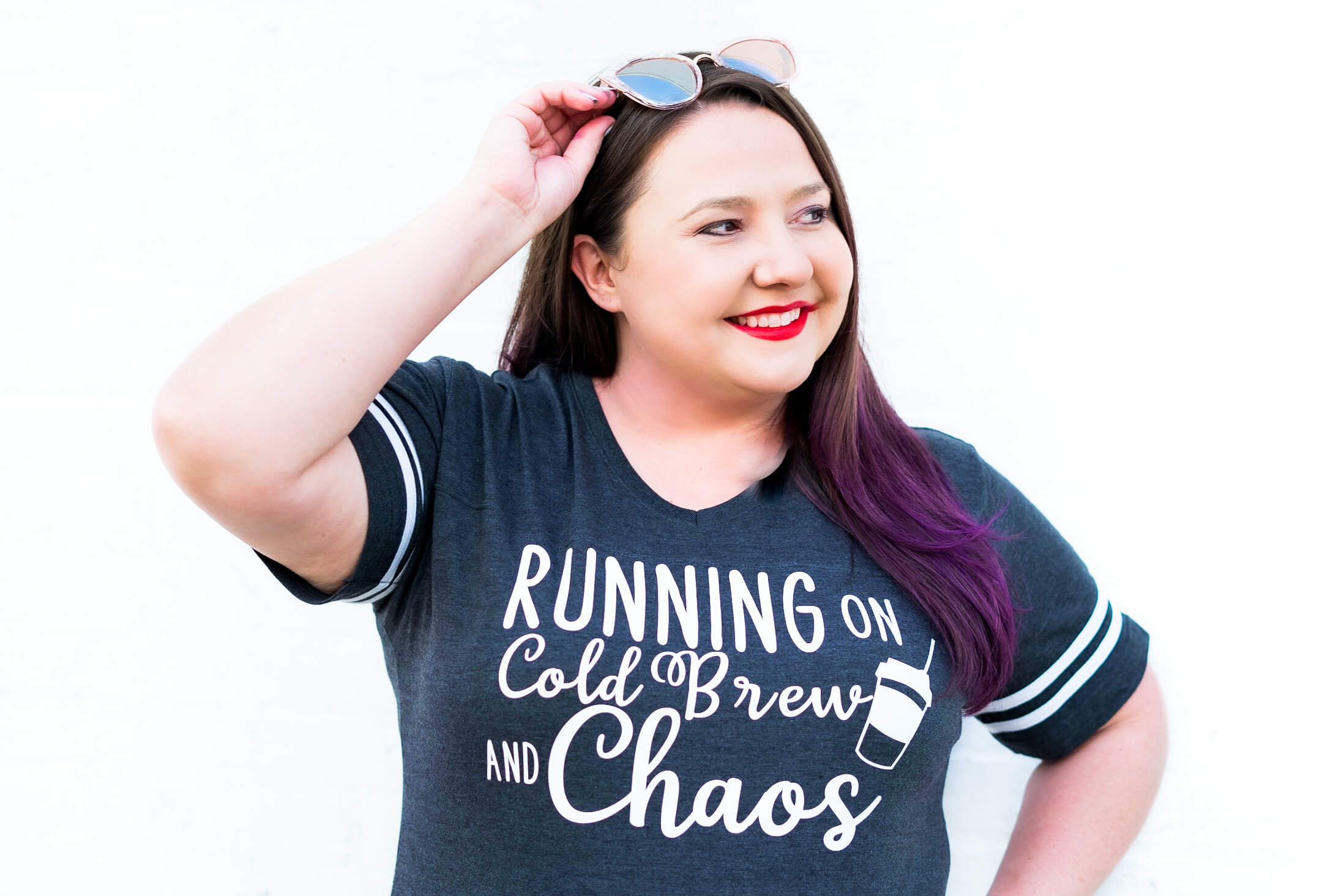 Kim Anderson is the organized chaos loving author behind the Thrifty Little Mom Blog.  She helps other people who thrive in organized chaos to stress less, remember more and feel in control of their time, money, and home. Kim is the author of: Live, Save, Spend, Repeat: The Life You Want with the Money You Have. She's been featured on Time.com, Money.com, Good Housekeeping, Women's Day, and more!
Summary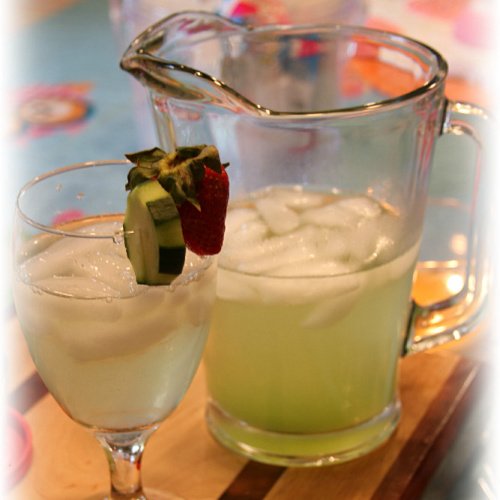 Recipe Name
Easy Cucumber Water Recipe
Published On
Preparation Time
Average Rating





Based on 1 Review(s)