How To Throw a Thrifty Spa Party
This post contains affiliate links. As an Amazon Associate, I earn from qualifying purchases. I also earn from qualifying purchases made with other brands and programs. See my
privacy policy.
Let's be honest, going to a fancy place for a spa day may be fun, relaxing and perfect for treating yourself. But, they usually aren't cheap. In this post, I'm going to help you create a spa experience at home whether it's just for you, you and your kids or full-blown party experience. Check out this fun how-to guide on hosting a spa party to refresh and relax!
The key to creating a great Spa experience is focusing on creating an overall relaxing environment. That environment can be created with food, drinks, simple decorations, simple scents, and spa-like activities. I've even got recipes to use for the party and as take-home favors!
Spa Party At Home Menu: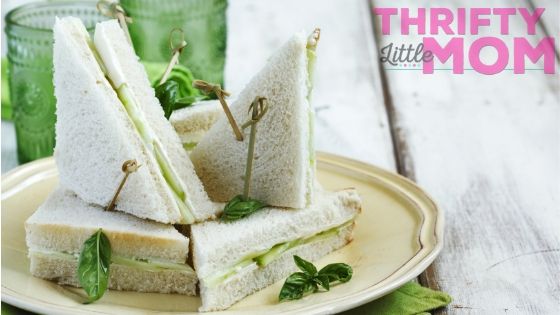 The menu is an important part of spa party experiences and the simple rule of thumb is to keep it lite and refreshing! Here is a list of tasty ideas for any spa party menu.
Fresh Fruit Tray with yogurt dip
Fresh Veggie Tray with dip
Cheese and Crackers Tray
Chilled Spinach Dip
Spa Party Drinks: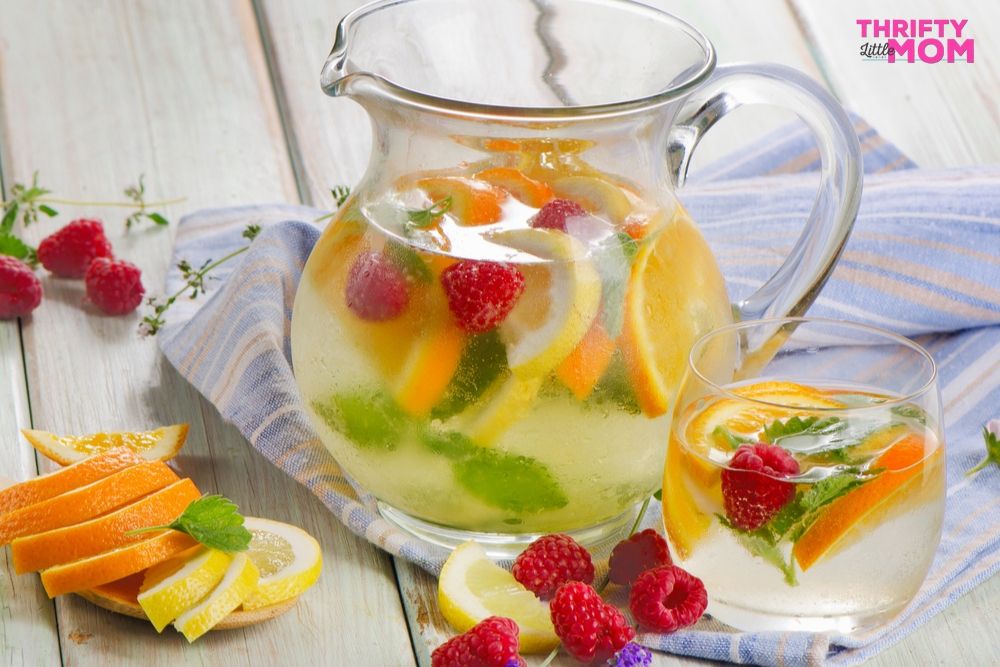 If you are throwing a party for kids, consider these ideas:
If you are throwing a party for adults, consider these ideas:
White Wine
Margaritas
Gin & Tonic
Vodka & Tonic
Cosmopolitan
Spa Party Décor: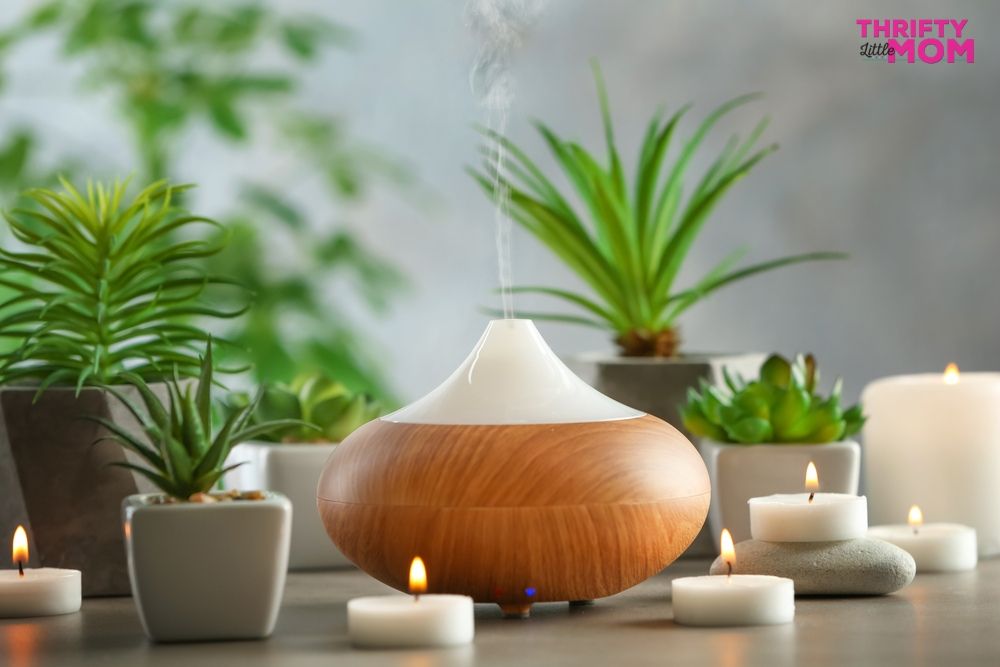 Consider creating a relaxing environment by using neutral color schemes including whites, greys, blues, and teals. Essential oil diffusers can do an amazing job of filling the air with a refreshing and relaxing scent quickly.
Some of the best items that can create a relaxing, zen environment include:
Candles (avoid floral or food scents)
Essential Oil Diffusers
Essential Oils
White Towels
Smooth Stones
Sand
Succulents (Plants)
If you are looking to match the mood of your event to the candle or oil you are using check out this guide to essential oils and moods.

Spa Party Activities:
If you are going to have a spa day party, you'll want to plan some fun and simple activities that can help with the relaxation process. If you want a true spa experience you can incorporate these simple ideas at home fairly easily! I'll give you options for items you can buy or items you can make at home yourself.
Facials
Manicures
Pedicures
Brow Waxing
---
At-Home Spa Party Facial Guide
To help you set your guests up for a pro spa experience, I'll show you in this section of the article how to gather your facial supplies and instructions.
Spa Party Warm Towel Facial Supplies:
Spa Party Facial Warm Towel Directions:
Next, take out your crockpot/slow cooker, pour about a cup of water into it, add several drops of your favorite essential oil, immerse rolled up facial cloths and turn its setting to the warming mode.

Be sure that you don't hand out towels that are too hot.
Give them a second to cool before you pass them out to guests.

These delightfully warm and aromatic washcloths will come in handy soon.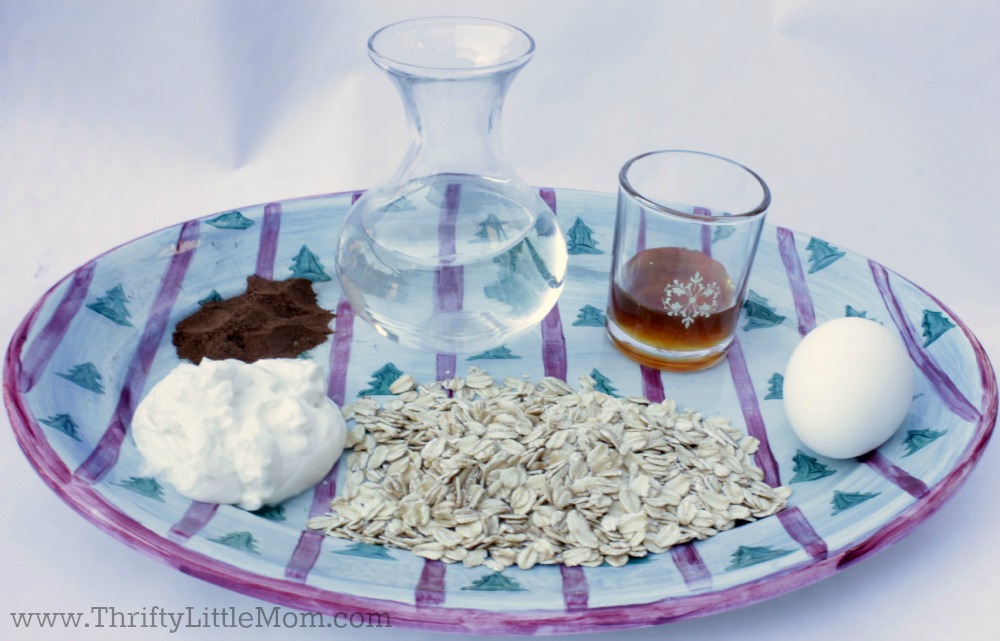 Oatmeal Facial Mask Recipe
This is a recipe for creating a spa party natural facial mask.
Ingredients
1/3 Cup hot water
½ Cup Oatmeal (ground in a processor/blender)
1 tsp. cinnamon
2 Tbsps. plain yogurt
2 Tbsps. honey
1 egg white
Instructions
Mix all the ingredients together in a bowl.
The facial mask can be prepared a few days before the party and refrigerated until you're ready to use it (see recipe below)!
An hour before the festivities, remove the facial mask blend from the fridge and let it come to room temperature.
3 Step Facials-
Mix water with enough baking soda to make a paste, gently massage the mixture in a circular motion and rinse well.
Follow the exfoliating treatment with a warm aromatic cloth.
When the cloth cools apply the homemade facial mask, let sit for 15 minutes, rinse with warm water and pat dry with a fluffy towel.
---
At-Home Spa Party Manicure & Pedicure Guide
The first part of a great mani or pedi is the prep. Here is a recipe for a great hand & foot scrub you can use to prep your guests for fabulous nails.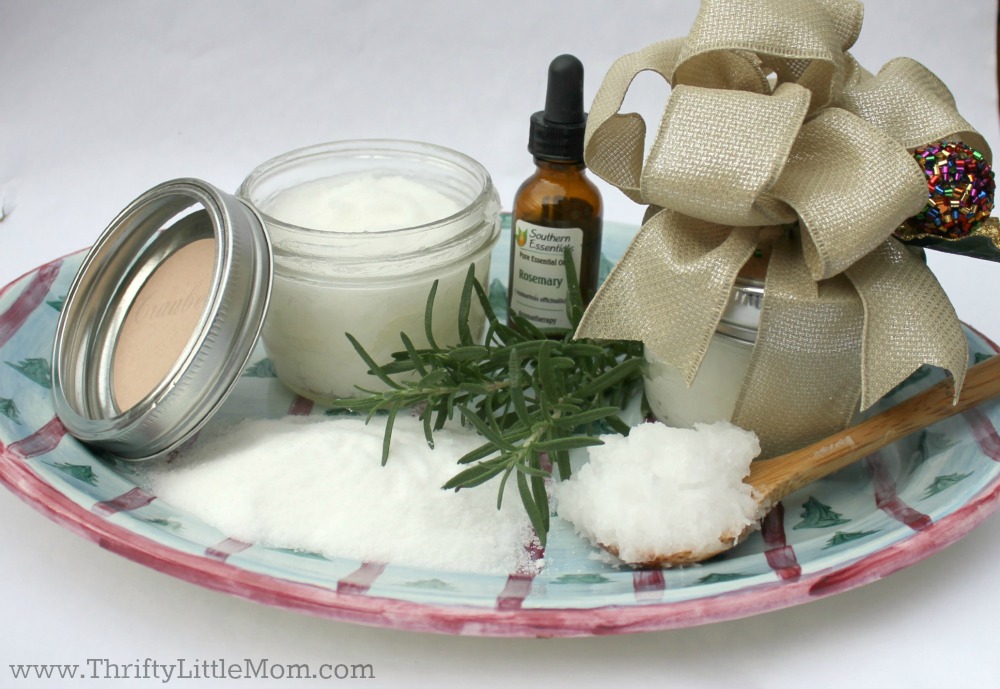 Coconut Oil Sugar Body Scrub Recipe
This is a recipe for making a coconut oil sugar body scrub.
Ingredients
½ C Coconut Oil
¼ C Granulated Sugar
25 Drops 100% pure Essential Oil (any scent)
Instructions
Sugar Scrub-Use on hands, feet (It's slippery so put socks on immediately), knees and elbows. Simply rub about a teaspoon amount onto your hands and rinse, pat dry.
Great Looking Nail Polish
One thing that is an instant pick-me-up for most women is having a nice looking finger and toenails. There are lots of ways that you can get a professional nail look at home these days so I'll introduce you to each of them.
Option 1- Nail Polish Strips
Even in real spa manicure experiences, the one issue is how long it takes for the nail polish to dry. This can be part of the relaxation experience when you chat, sip some drink and socialize but it can also be a bummer if someone bumps the polish and has to start over. These nail strips eliminate that issue which is especially great for tweens and kids.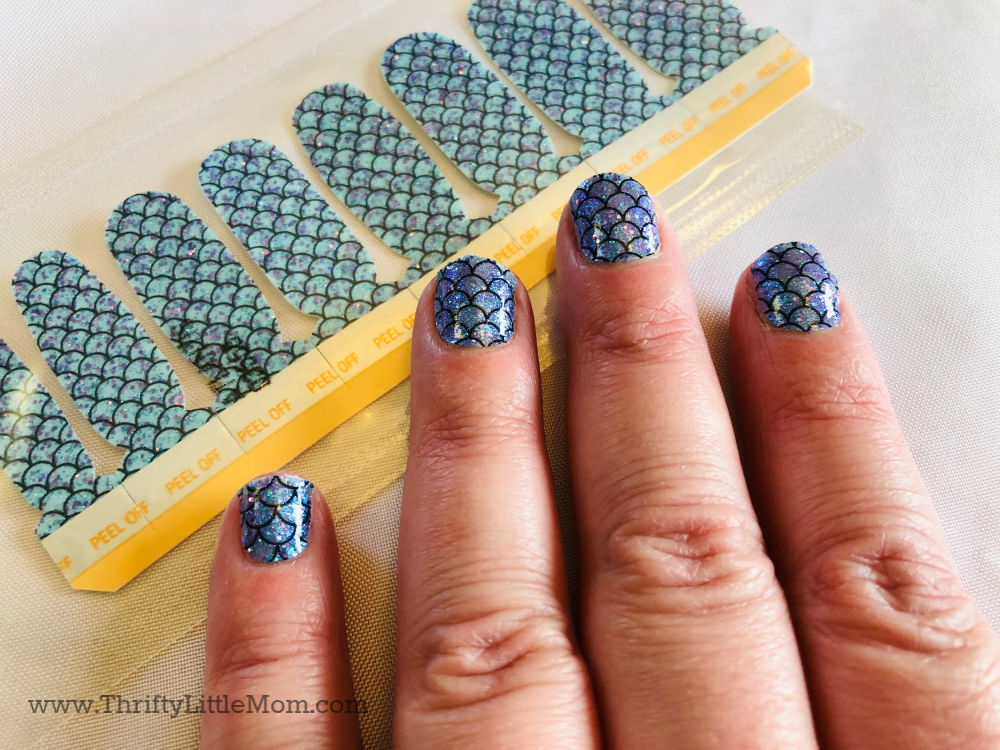 A friend of mine came over one day to hang out and her nails looked ridiculously pretty. I asked her what salon she was going to and she said she had done them herself. I literally couldn't believe it until I tried them myself and now I'm obsessed. What Colorstreet nail strips great for this sort of party is:
They dry instantly.
They are made of REAL NAIL POLISH.
They come in lots of size options + petite.
They come in Pedicure options too.
They come off with Nail Polish Remover.
They come in unique designs.
They stay on for 1.5-2 weeks.
They are only $13 per set and are always Buy 3 Get One Free on Sets and Buy One Get One on French Tips.
They DO NOT REQUIRE HEAT to set. You simply peel them and stick them on.
You can check out all the options by visiting my Colorstreet store here >>> https://www.colorstreet.com/kimanderson
You can order as many sets as you want for your party. They also make great favors. Here are nailfies of my favorite sets.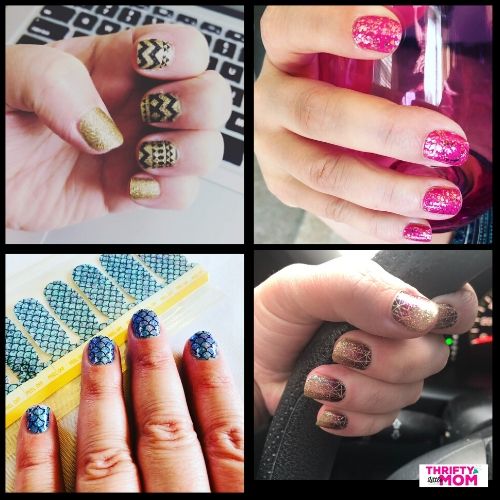 You can watch how ridiculously easy they are to put on by watching these video:
Option 2: Press on Nails
Believe it or not, press on nails have come a LONG way since the 80's. The ones that me and my friends wear are the KISS imPRESS.
These are also great because:
They are dry when you put them on.
You simply stick them on with the sticky backs that are already attached.
No glue.
No paint.
No mess.
Stay on for at least 1 week.
Have awesome, salon designs and details.
Option 3: Salon Quality Nail Polish
Most salons use a particular brand of nail polish because its a higher quality product. If you want to go the classic nail polish route be sure you look for OPI brand polishes. If you go the real polish route, consider adding a few accessories to help keep the wet paint in its place.
Give all your guests Pedicure slippers so they can keep their toes looking nice while you sit around chatting!
Footcandy Original Pedicure Slipper 12-pair Party Pack
2. Consider giving your guests these fun pro toe and finger spacers to use while they paint their nails.
New8Beauty Toe Separators Toe Spacers (12 Pairs)- Apply Nail Polish During Pedicure Manicure – Stocking Stuffers for Men Women Teens Girls Kids – Nail Spa Party Supplies
3. I'm a huge fan of OPI nail polish and these little mini bottles would be perfect for a spa party because they are small enough that it gives people a lot of color variety to choose from, a quality nail polish and you don't have tons of nail polish left over post party to deal with. I would encourage you to let guests take their mini bottles home for post-party touch-ups.
OPI Spring 2018 Mini Nail Lacquer 4 Piece Pack
---
At-Home Waxing
One spa service that can be a bit pricey is waxing. In a party environment, face waxing is probably the simplest. It's also better not to bring out hot wax so that guests don't burn themselves. Consider purchasing individual serving waxing products like Sally Hanson's Hair Remover Wax Strip Kit so that you don't have tons of glue leftover or a gluey mess. You can pick these up at Target, Walmart, Amazon or your local drug store.
---
Other Fun Spa Day Activities:
Temporary Fun Hair Color
Parafine Wax Treatments
Yoga
Spa Party Invitations:
You decide-call, text, evite, paper invitation whatever is easiest for you just include the day/time, theme & dress code. I personally prefer physical invites because I feel like it makes it special and more personal. I also prefer physical invites because I can put them on my fridge as a visual reminder of the party. Here are some invitation ideas to get you going:
Kids Spa Party Invites from Amazon:
Adult Spa Party Invitations:
I really like most of these invitations by Hadley Designs on Amazon for a teen or adult spa party invitation.
Spa Party Favor Ideas: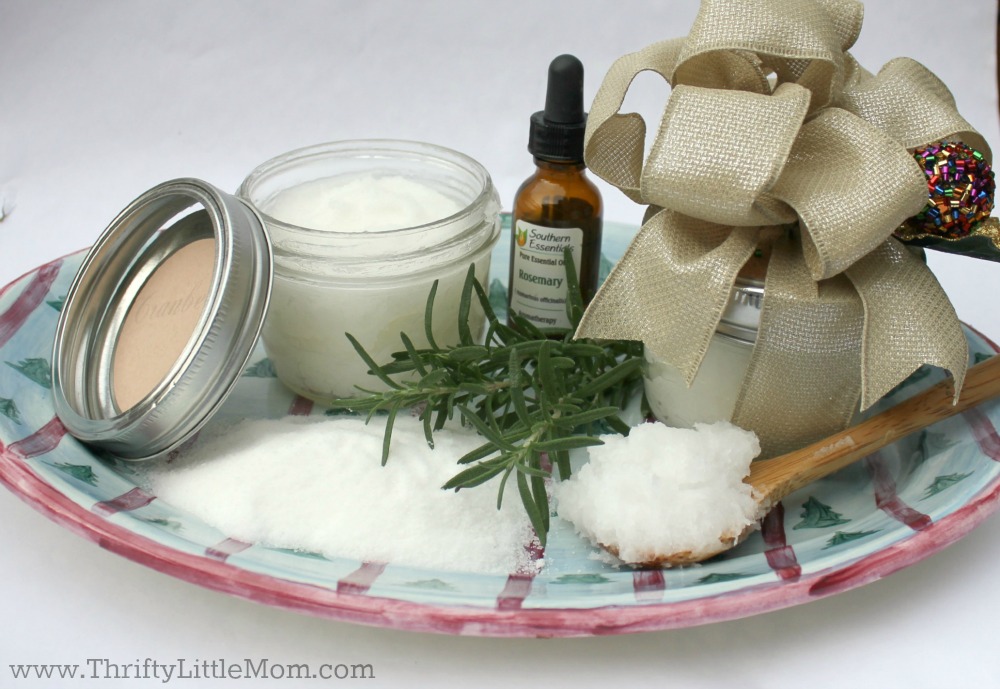 Spa parties are perfect for favors because you can keep them simple and they will be crowd-pleasing. Here are some great ideas for favors.
Make tiny mason jars of your body scrub mix for guests to take home.
Single-Use Facial Mask Sheet Packs
Single bottles of essential oils.
Mini bottles of OPI Nail Polish with a Nail File
I hope you found this post extremely helpful as you plan your next day of relaxing at home, with the kids or as a party.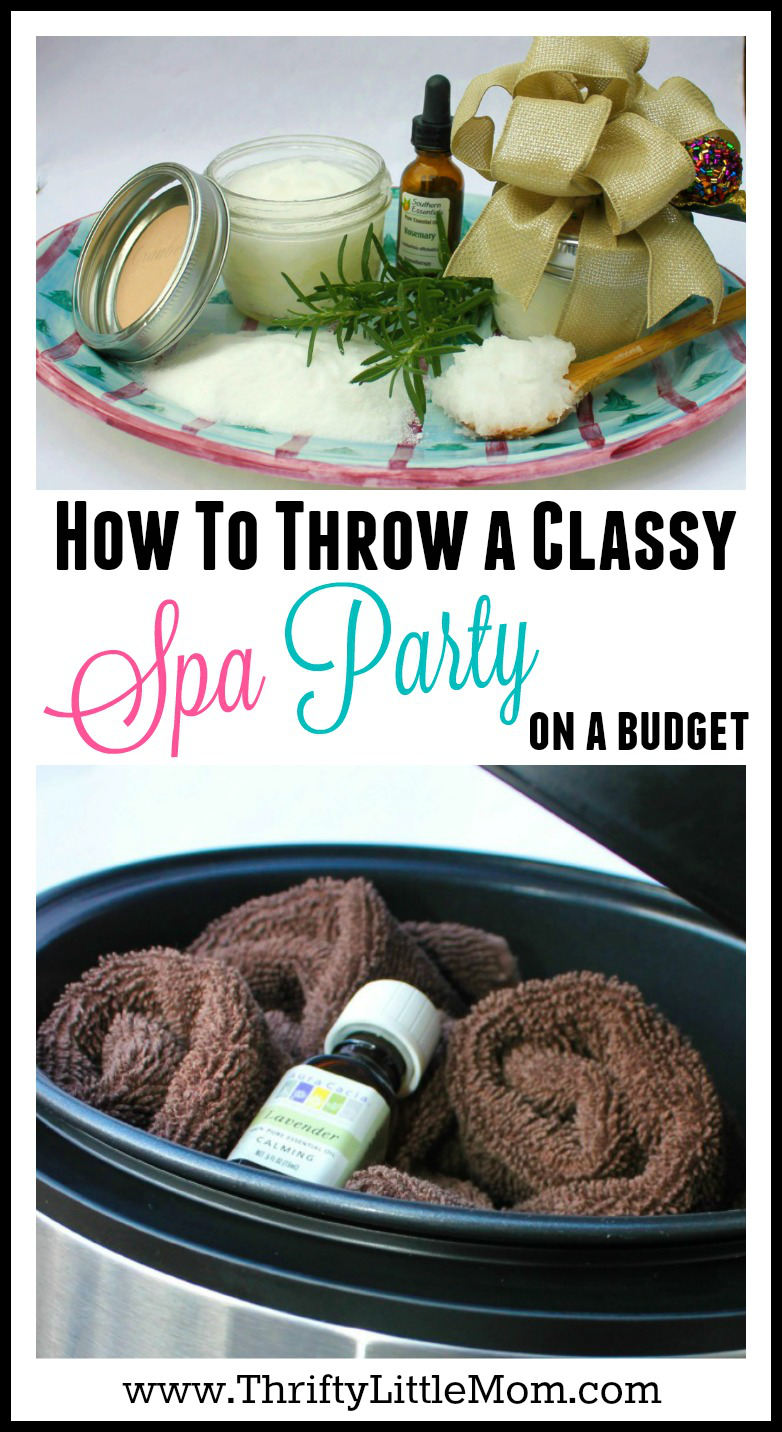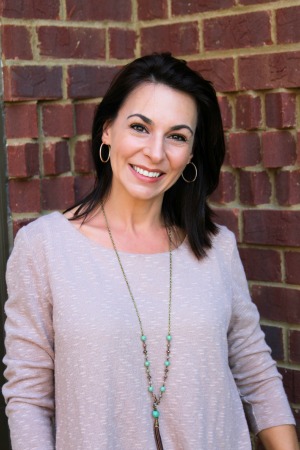 Rhonda is the owner of My Symphony Seasonings, LLC located in Georgia. She has a passion for good food, health & entertaining which was the perfect combination for creating My Symphony Seasonings, a company that encourages you to cook and eat whole foods, close to nature by providing original recipe blends of organic herbs & spices, free of fillers and artificial preservatives to add flavor, richness and health benefits to your dishes!
Summary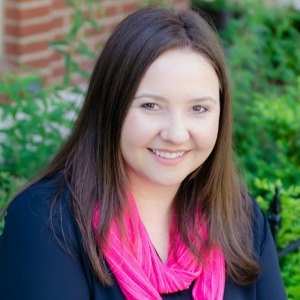 Article Name
How to Throw an at Home Spa Party
Description
If you want some thrifty helpful scrub recipes, take-home gifts and tips for making your own fabulous Spa Party, this article has everything you need!
Author
Publisher Name
Publisher Logo