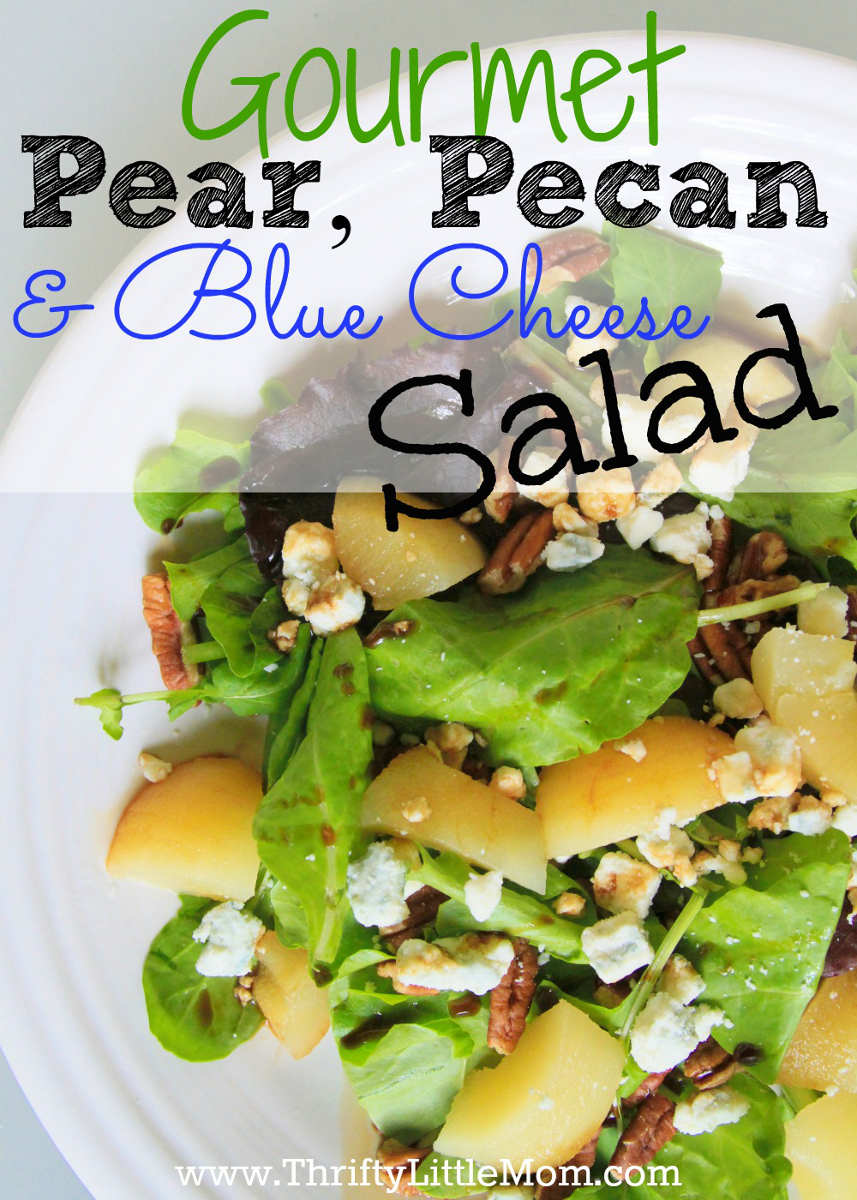 One thing I love about Christmas is the parties.  Every year we go to catered parties and company dinners and get to sample all varieties of amazing and delicious gourmet salads.  The salads are so amazing that I wish I could have them more than once a year.  That's why I came up with this super simple DIY gourmet pear, pecan and blue cheese salad that combined all my favorite flavors from the fancy restaurant salads!
This salad is fast, easy to make and is new take on your normal salad for lunch or dinner parties!  It can also be pretty low in calories if you are using a 0 calorie balsamic vinaigrette!
One more reason?  Pears are in season as we slide into autumn.  Be sure to give this salad a try while pears are most affordable and easy to find.
Ingredients:
Spring Mix Salad (I buy Organic Girl 50/50 mix in a big tub).
Fresh or canned pears
Blue Cheese crumbles
Pecans
Balsamic Vinaigrette for light drizzle
Step 1: Toast your pecans in a skillet on the stove top on low to medium heat for about a minute, stirring regularly to keep the pecans from burning.  Remove from heat and let cool a few minutes.
Step 2: Create a bed of lettuce on your plate.
Step 3: Slice pears and evenly distribute them your bed of lettuce.
Step 4: Sprinkle on your toasted pecans.
Step 5: Crumble some blue cheese over the pecans.
Step 6: Drizzle the salad with your favorite balsamic vinaigrette.
Step 7: Serve and enjoy this fresh pear, pecan and blue cheese salad!
If you enjoy fruit and nut topped salads like the one above, take a look at my Strawberry Feta Mixed Green Salad that is just as tasty and low-calorie as pear one!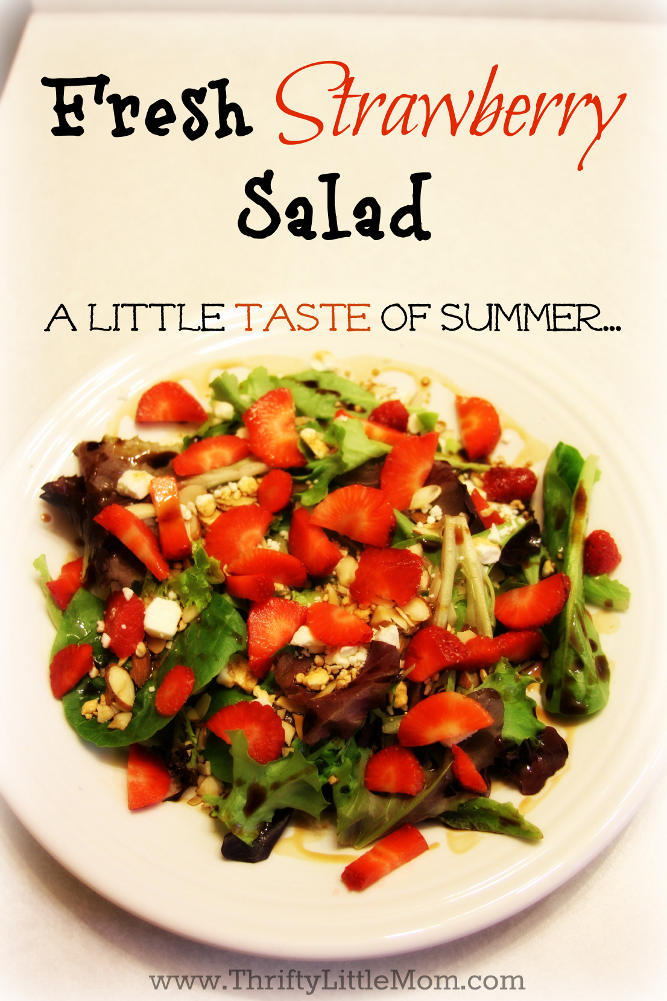 Subscribe to my emails + get an all access pass to my printable library!
Get access to my printable gifts, party planners, cleaning lists and more! Be the hostess with the mostess!
Don't forget to check out what's in the resource library! https://thriftylittlemom.com/thrifty-little-mom-resource-library/ Password: Thriftyprints