26 Simple & Elegant Tea Party Ideas
This post contains affiliate links. As an Amazon Associate, I earn from qualifying purchases. I also earn from qualifying purchases made with other brands and programs. See my
privacy policy.
Since I was a little girl, I have always been in love with the fanciful nature of tea parties. I used to sit with a miniature tea set, surrounded by the company of my closest stuffed animal friends, to enjoy a delightful afternoon. The main thing that has changed in my childhood tea parties and the ones I enjoy now is the expertly crafted snacks and the company I entertain. Here are my favorite tea party ideas for kids or adults.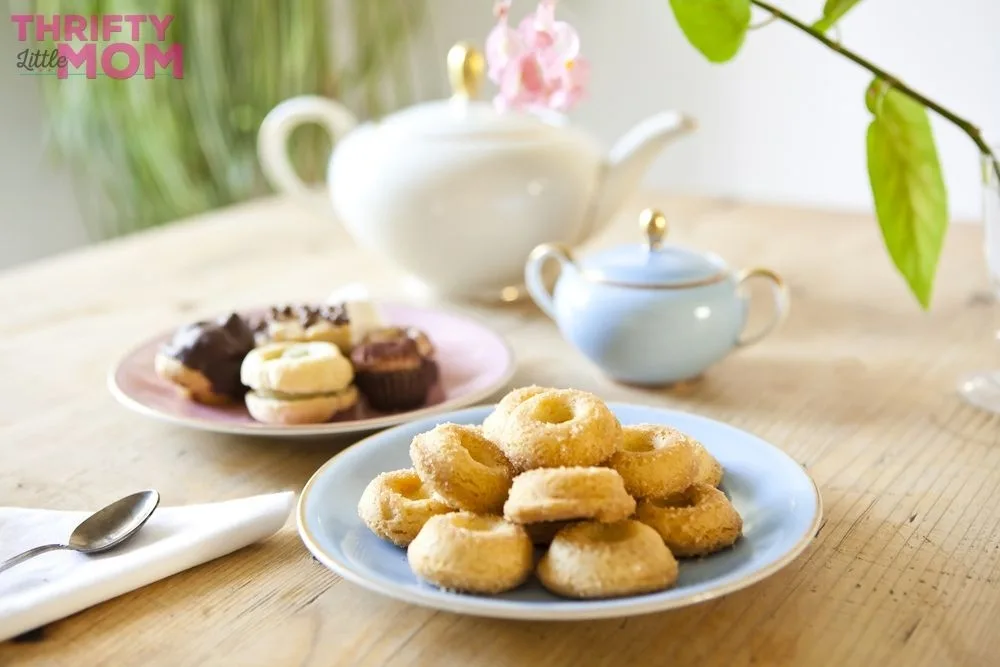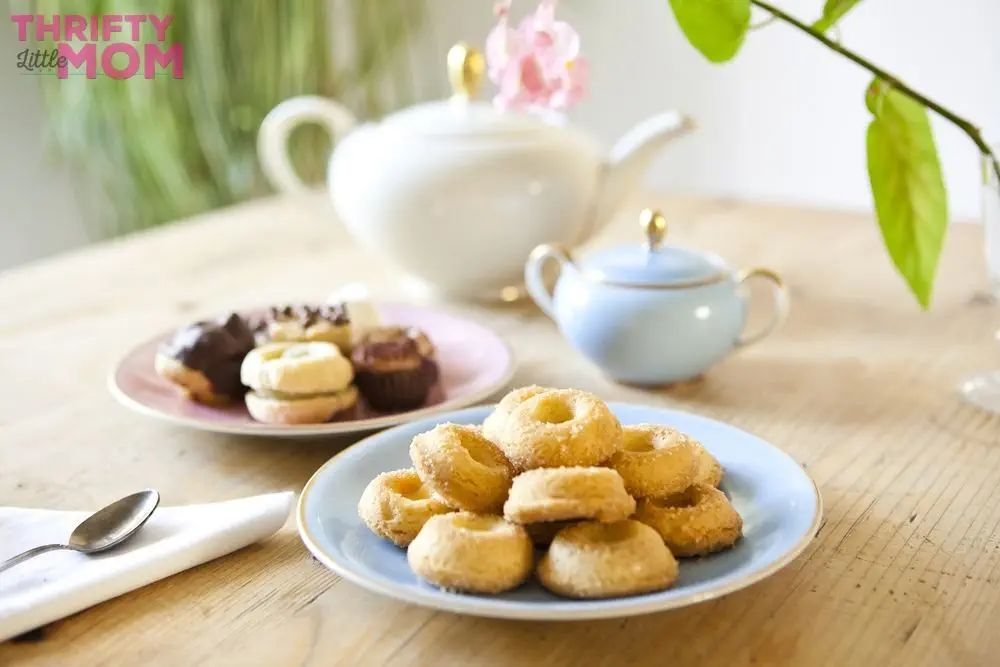 Tea Party Decorations
You must create the correct ambiance for the type of tea party you desire. For this post, I want to talk about my favorite style of a tea party, which is what is called "afternoon tea." Stemming from its origin in Britain, afternoon tea is traditionally more sweets, scones, and light sandwiches. I do enjoy a "high tea" serving. There is a difference between the Afternoon and High teas. And I will include high tea style ideas later on.
Tea Party Ideas- Heirloom Details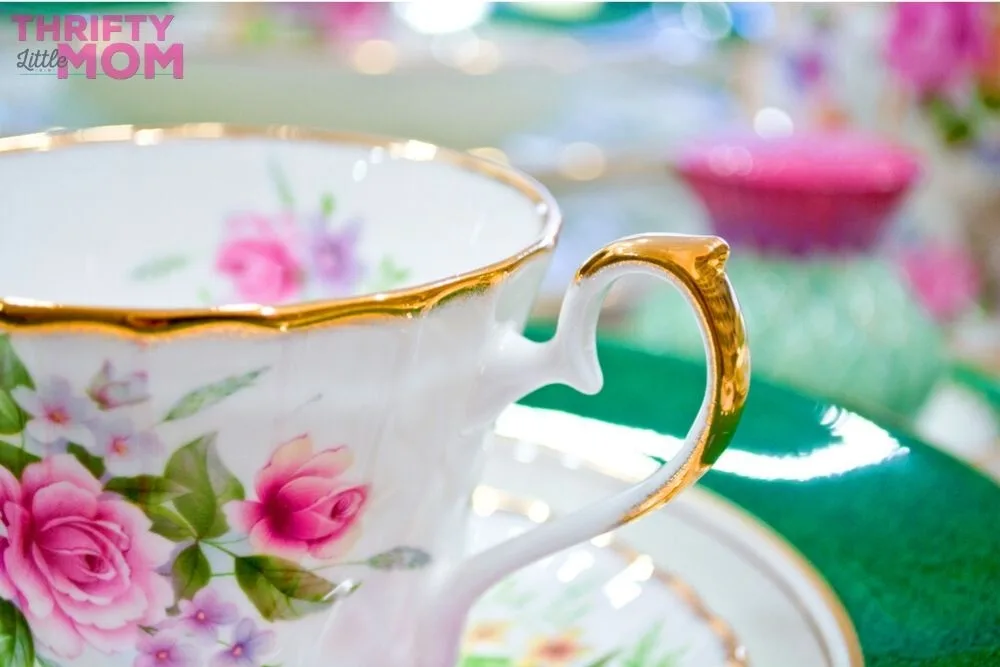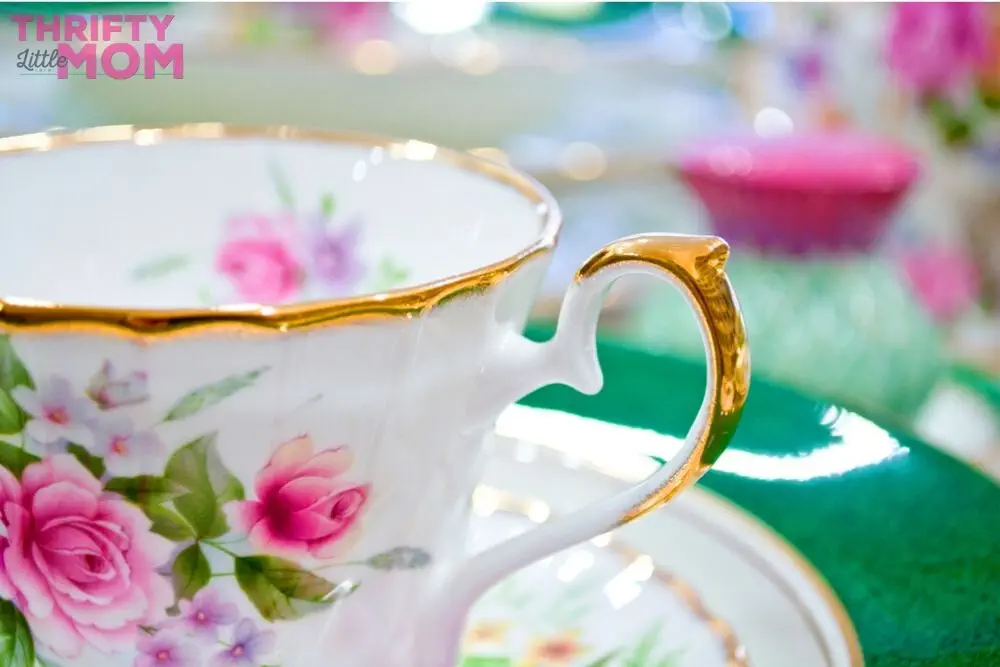 My husband's grandmother was a classic lady. She always had the most beautiful details around her house. She was very proper, and it was apparent throughout the decor. One of my favorite aspects of her home was the light lace tablecloth with delicate, floral china teacups that sat on a bistro table set. The table was festooned with sumptuous dishes and exquisite flatware. To finish it off, intricately knitted doilies were placed with care about the table setting. It was like something out of Windsor Castle.
Preparing the Table
When preparing for your party, there are essential items that make the gathering say "tea-time!" Here are the staples that I recommend for this function.
A vintage-inspired tablecloth
This can be soft lace that you layer over a solid color
You can find a light gingham check tablecloth
Damask can be used for a textured tablecloth
Vintage Flower Decorative Square Linen Tablecloth by HIGHFLY – Printed Pattern Washable Table cloth Dinner Kitchen Home Decor – Multi Colors & Sizes
Small plates for snack items
This partis the best time to break out the heirloom china from grandma
You can use disposable products that provide an elegant charm
WDF 100pcs Gold Dessert Plates 7.5″ with 100 Pieces Disposable Forks 7.4″, Lace Design Wedding Party Plastic Plates, Fancy Salad Plates and Appetizer Plates for all Holidays & Occasions (Gold)
Ornate Tea Cups with saucer
Consider asking your guests to bring their own

By bringing their own, there is no question of who's is who's
Every teacup has a lovely story; this gives the social conversation a natural starting point
Perfect for a vintage tea party idea

Visit a local second-hand, consignment, or antique stores to find unique pieces
BTäT- Tea Cups, Tea Cups and Saucers Set of 6, Tea Set, Floral Tea Cups (8oz), Tea Cups and Saucers Set, Tea Set, Porcelain Tea Cups, Tea Cups for Tea Party, Rose Teacups, China Tea Cups (Bone China)
Tiered Serving Tray
These trays are perfect for displaying varying food items
When presenting multiple courses, it shows the guests which thing in which to partake in order
Adds height to the table to prevent overcrowding from items
INONE 3 Tier Serving Tray, Tiered Serving Stand, Cupcake Stand Dessert Platter for Tea Party, Wedding
Doilies
While these are relatively antiquated, they still add an air of whimsy to the tea party
In the history of the crocheted doily, they were initially used as a protector of furniture from tea stains
Now we love them for their delicate patterns and layering qualities
12Pcs Hand Crochet Lace Doilies for Table Decoration Handmade Vintage Round Lace Doilies Placemats, Varied Sizes, 5-12 Inches, Beige and White (12 PCS)
Tea Pots
You can decide if you would like to have several types of teas to serve at the party. Here some you could consider:

English Black
Earl Grey
Rooibus
Oolong
Chai
White
Green

Rotate teapots to keep them fresh.
If you are only serving 1 type of tea, you will still need to have 2-3 pots for keeping the tea full and hot.
Jomop Vintage Ceramic Teapot with Gold Trim Elegant Profile Decoration Extra Large Navy Green Unique Housewarming Gift for Tea Lovers 4-6 Cups (1, Dark Green)
Cream and Sugar Servers
Match these servers to the teapots that you have chosen
You will want to use milk for the creamer
Half and Half is considered too heavy for delicate teas
White sugar is what is most typically served with English tea gatherings
Making a sugar cube display adds an artistic and clever element to the table
Canasuc Paris, L' Envie en Rose Pur Sucre de Canne,"Window Gift Box" of 36 Assorted French Molded Rose Sugar Pieces, White & Rose, 3.35 Oz
Tea Party Food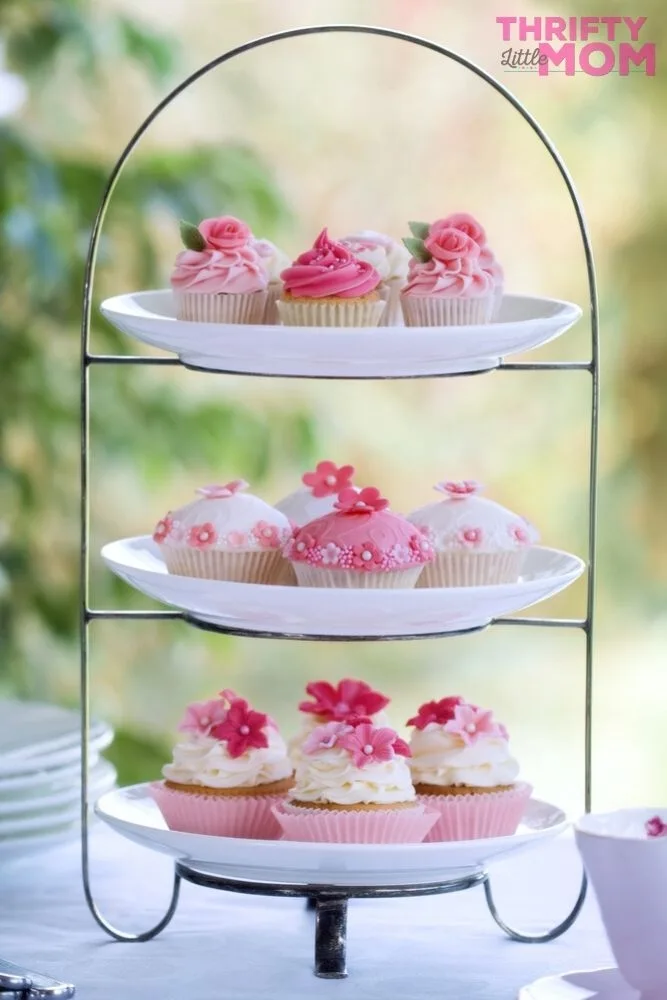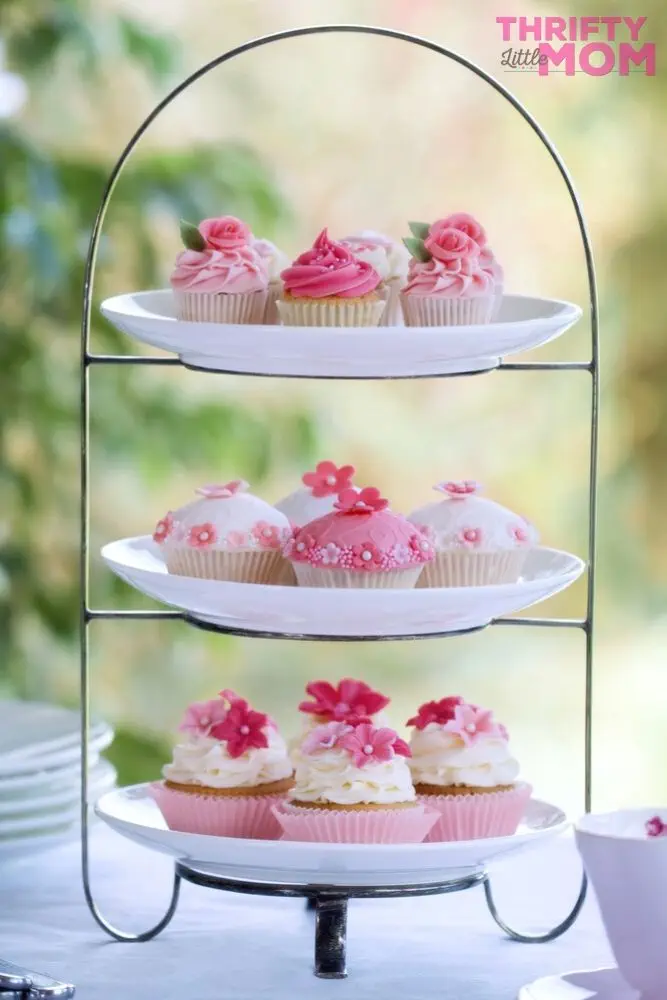 Deciding on the food options for a tea party is as exciting as the tea party itself sometimes. There are som many adorable choices out there that you will have more trouble NOT picking all of the things that are offered.
Afternoon Tea
Afternoon Tea is usually more light foods. This style of tea is when you will see your delicate pastries and finger sandwiches. I prefer to use a tiered display because of the height it brings to the table. I like to place my smaller petit fours or macarons on the top layer, followed by scones and croissants and finger sandwiches. Here are some tea party menu ideas for adults. These can be easily adjusted to make a tea party menu for kids.
Classic Food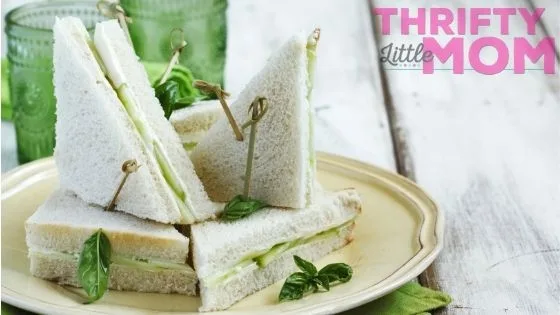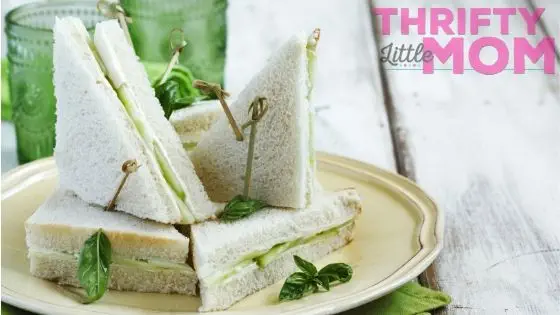 Petit Fours– you will find these delicate pastries in several different forms. Glazed, salted, and dry are the various categories for this dessert. These are most familiar to us for tea party ideas. The small, fondant-covered cubes, miniature eclairs, macarons, and puffed pastries are perfection on a platter.
Tea Cakes- one of the original items found in a simple tea time partaking, tea cakes are easy to make and scrumptious! One of my favorite old fashion tea cake recipes includes nutmeg and lemon zest, which is perfect, to say the least!
Tarts– one of my favorite additions to any tea party, fruit tarts are visually stimulating and delicious
Scones– these can be savory or sweet. Traditionally served with clotted cream and fruit jams. You can also find these scones with fruits like currants, raisins, and dates. If you prefer a savory option, these look for those that include gourmet cheeses.
Croissants– this puffed pastry is delicate with its flaky, buttery crescent shape. The croissant can be savory or sweet depending on the style of tea party foods you want to provide
Finger Sandwich– I love a classic cucumber sandwich. A tea party is a great time to break out the recipe and wow your friends with the simple, flavorful recipe. Here is my favorite recipe for this tea party idea:
Ingredients:
Classic white bread
One large cucumber
One cup mayonnaise
1/2 cup cream cheese
1 tsp. onion powder
1 tsp. garlic powder
1/2 tbsp. dill
salt and black pepper to taste
Directions:
Slice cucumber thin like the width of a quarter (use a mandolin if you have one)
Whip the cream cheese and the mayonnaise together until light and fluffy
Add in dry ingredients and mix well
Apply to both interior sides of bread with one layer of cucumber
Cut diagonally and serve chilled
High Tea Party Ideas
High tea is known to have a few more savory items for food choices. These can vary but are easily found in most grocery stores. You will want to focus on miniature items of common daily food choices. Some of my favorites that I have gotten to enjoy are:
Quiche
This small pie-like item made from eggs. They are savory and chocked full of tasty vegetables or meats. I have enjoyed gruyere and bacon quiche or spinach and red pepper. Find a box that contains several varieties that will entice your guests.
Soups
A bisque tends to be the best choice for this serving. Since you are going for a 2-ounce pour (again, think miniature), you will want something smooth and creamy as not to take up too much room in the serving vessel. I recommend a butternut squash bisque for its light sweetness. You could also consider a creamy mushroom bisque. Never discount the favorability of a traditional tomato, either.
Toasted Sandwich
When choosing a toasted sandwich, I would keep them simple and savory. A classic grilled cheese made with a sharp cheddar or smoked gouda will excite the palate. If you want to incorporate a meat option, I will stick with turkey. Anything substantial might overwhelm the other items. We want to have a taste, not full meals.
Tea Party Ideas for Kids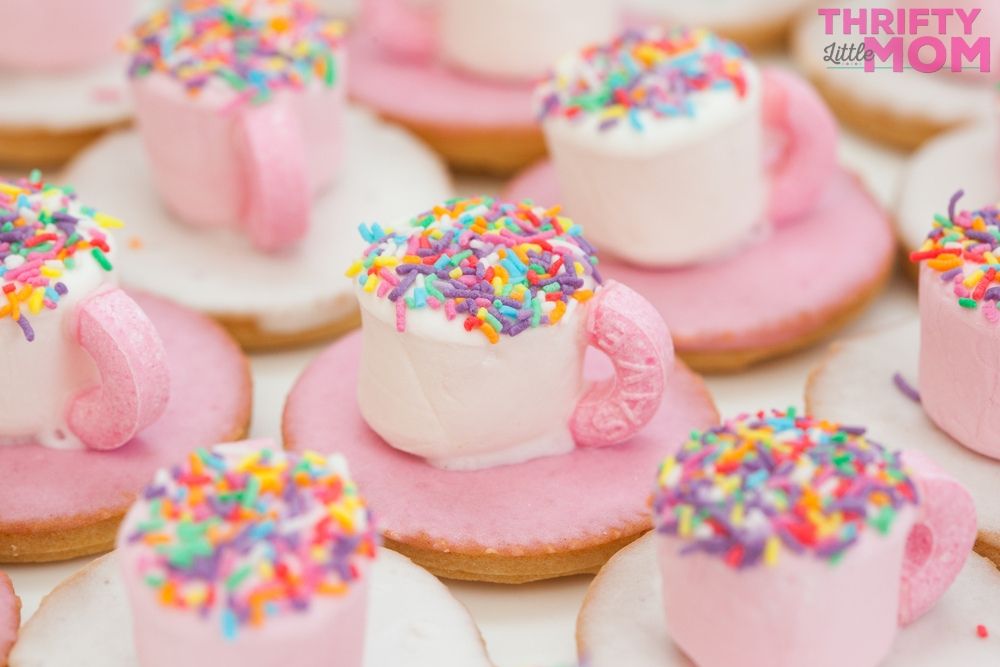 When choosing to design this party for children, you can add fun, whimsical details or themed decorations. Some of the children's popular movies can be peppered into the mix.
Alice in Wonderland
Beauty and the Beast
My Little Pony
Harry Potter
If the children are very young, purchase plastic or non-breakable items instead of your heirloom items.
MMP Living Children's 13 Piece Porcelain Play Tea Set with Wicker-Style Basket – Blue
Location Location Location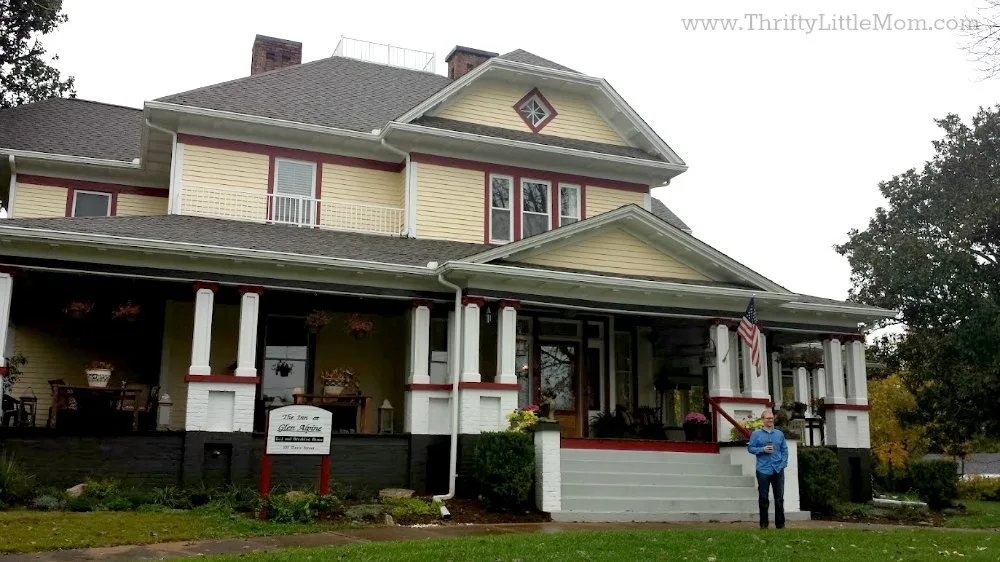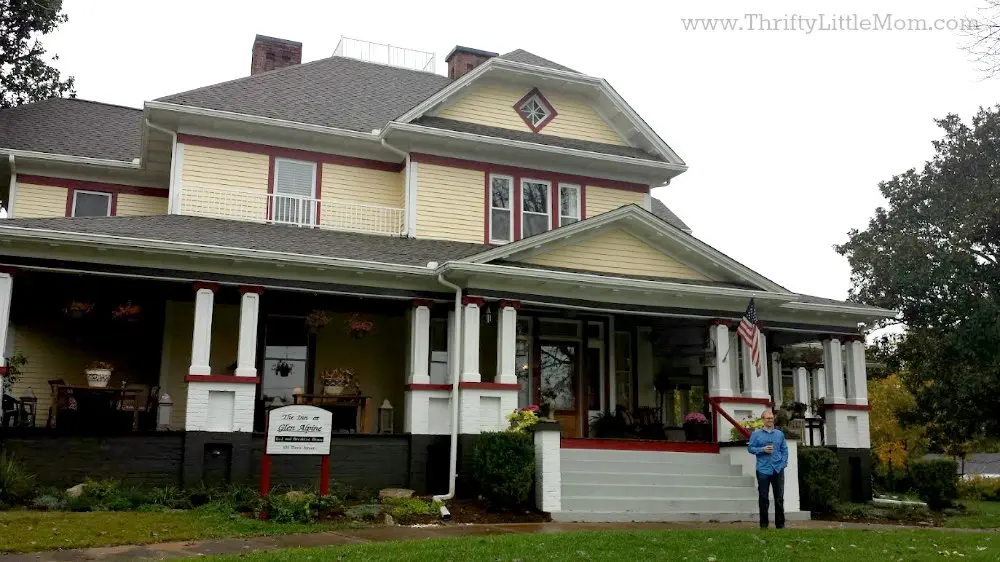 Choosing a venue for your tea party will help you determine what you can offer guests based on the facility. You can always throw a fabulous tea party at your house, but here are some ideas of alternate venues that you may want to look into!
Bed and Breakfast
Bed and breakfast locations will have most of the necessary items you desire to host this style of event. They may have an already established menu for you to select from and enjoy. They can create the feeling of a vintage tea party by their antique design.
Coffee House
For a smaller and more intimate location, see what your local, independent coffee house can help you provide. This event can be an opportunity for them to have a broader exposure, and for you, a separate location to indulge.
Private Dining Hall
Several restaurants will boast their private dining areas are available for rent. For a small fee, you can rent these areas out. Choosing a restaurant that has several of the desired food options will take some pressure off you having to provide all the accouterments yourself- leaving you to enjoy your fantastic tea party with your friends.
Tea Room
If you are lucky enough to have a tea room in your area, then you have the hard work of keeping up with the tea already covered. Utilizing these beautiful facilities will make for a fantastic afternoon. Getting close to the purveyors of the establishment will allow you to customize your event. Talk to them in advance about how to make your tea party something a little different!
Botanical Garden
What a dream come true for tea party ideas. Hosting your perfect afternoon tea in a lovely botanical garden is something straight out of a storybook. See what type of services your local garden can assist with and celebrate in style.
I hope these ideas help you create the perfect tea party for you and your guests! Save a cuppa for me. Cheers!


How to Host Your Own Sip and Paint Party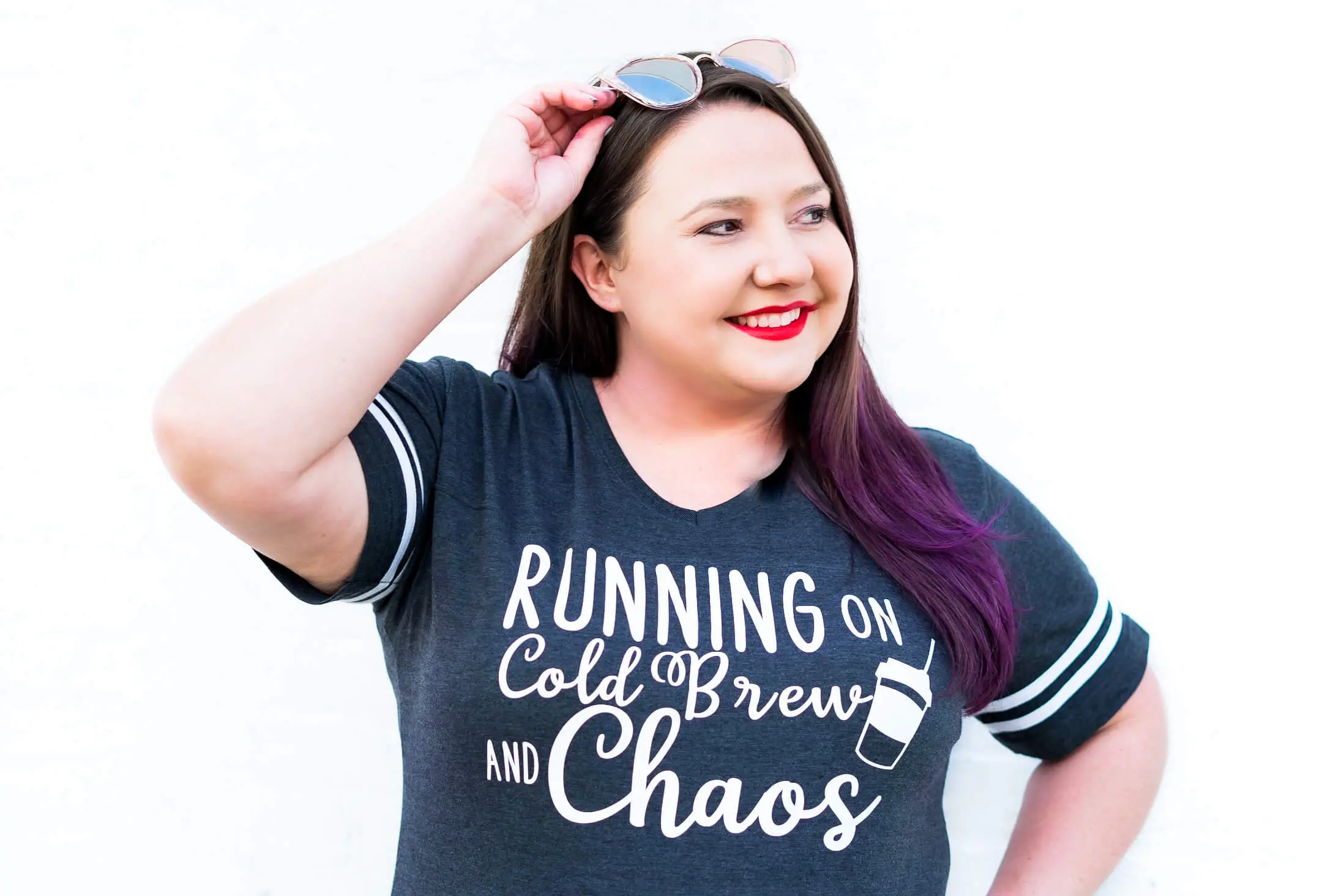 Kim Anderson is the organized chaos loving author behind the Thrifty Little Mom Blog.  She helps other people who thrive in organized chaos to stress less, remember more and feel in control of their time, money, and home. Kim is the author of: Live, Save, Spend, Repeat: The Life You Want with the Money You Have. She's been featured on Time.com, Money.com, Good Housekeeping, Women's Day, and more!
Summary
Article Name
26 Simple & Elegant Tea Party Ideas
Description
If you would enjoy something light and graceful at your next gathering, consider these tea party ideas to make the event whimsical and special.
Author