Free Printable Pool Bag Checklist
This post contains affiliate links. As an Amazon Associate, I earn from qualifying purchases. I also earn from qualifying purchases made with other brands and programs. See my
privacy policy.
"Oh man! I forgot the sunblock!" This was my epiphany as I drove my husband and son up to the local aquatic center's outdoor water-park. In my quest to get everyone out the door with everything we needed I forgot the MOST important thing besides my kid. So if you struggle with this like I do than this post is going to give you a free printable pool bag check list to use!
The big problem is that my husband is fair-skinned and my son got handed the same gene sequence. Not wearing sunblock is a guaranteed bout of sun poisoning. I just had to drop them off and run back to the house to get the spray. I really could have used a free printable pool bag checklist because a similar scenario happened at the YMCA where I forget everyone's flip-flops.
That's when I came to the conclusion that I can't be the only mom who goes through this with every pool or beach trip. In fact, I only have 1 kid so I can't imagine those wonder mom's prepping for 3-5 kids. That's why I decided to go ahead and create a free printable pool bag checklist that you can print, laminate and keep in or around your bag at all times. When you plan to go to the pool, lake or aquatic center, just take it out and go item by item to make sure you have what you need. I even included blank spaces so you can add your own items.
Supplies Needed:
Large Beach Tote
Free Printable Pool Bag Checklist- click here to print or click the picture below.
Items you need off the free printable pool bag checklist.
Large clear plastic page cover or get page lamented at your local school store or office supply store.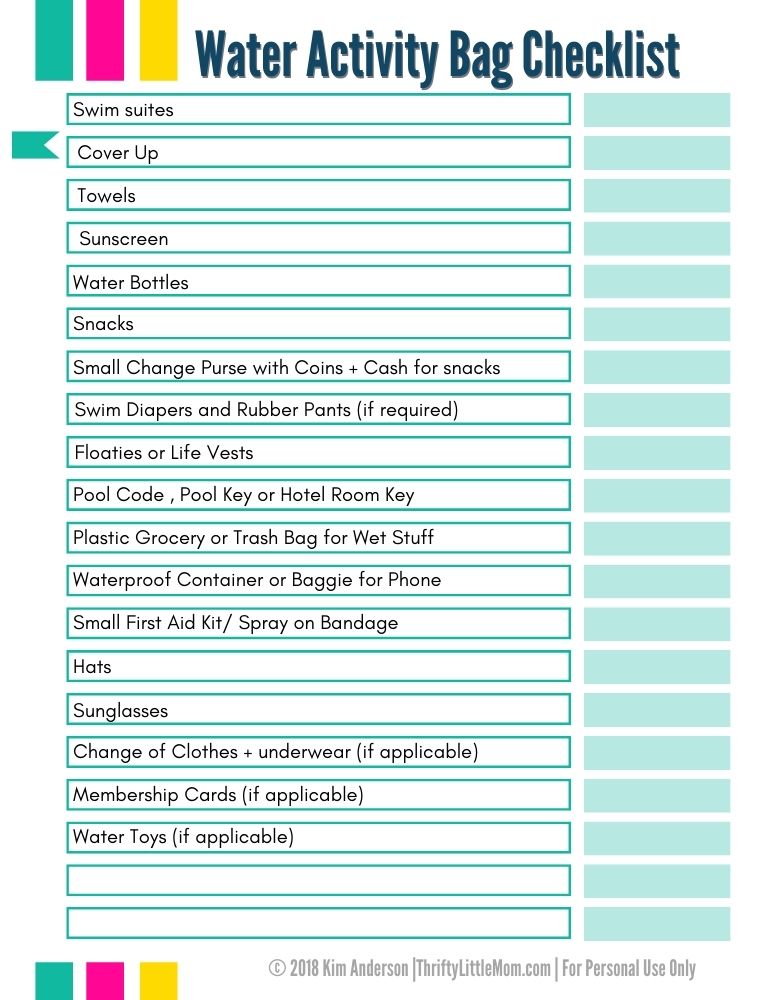 Tips For Keeping It All Together
Make Sure You Have Doubles- I make sure that I have two of everything ready at all times. That way if I take something out or loose something like sun block I can easily replace it in the bag. It also helps when you are going through your checklist in a hurry to be able to have one handy should you find it has disappeared.
Keep Some Cash- You never know when you will need a little change for something. It could be the vending machine, the snack shack or just using cash to pay your way in. My local aquatic center charges a 2.5% fee for using a credit of debit card to pay. Cash please!
Set Yourself Up for Success- As a parent, you usually know that doing something the night before (after the kids go to bed) sets you up for the best chance at success. If you plan to head to the water, pack the bag the night before. Packing ahead guarantees that you aren't missing anything because you had to walk away from packing 10 times to deal with 10 mini crisis.
I hope that you have found this information helpful and the free printable pool bag checklist useful! Please feel free to share with us your go-to pool bag fillers, favorite pool snacks or any items you seem to always forget in the comments section below!
Kim Anderson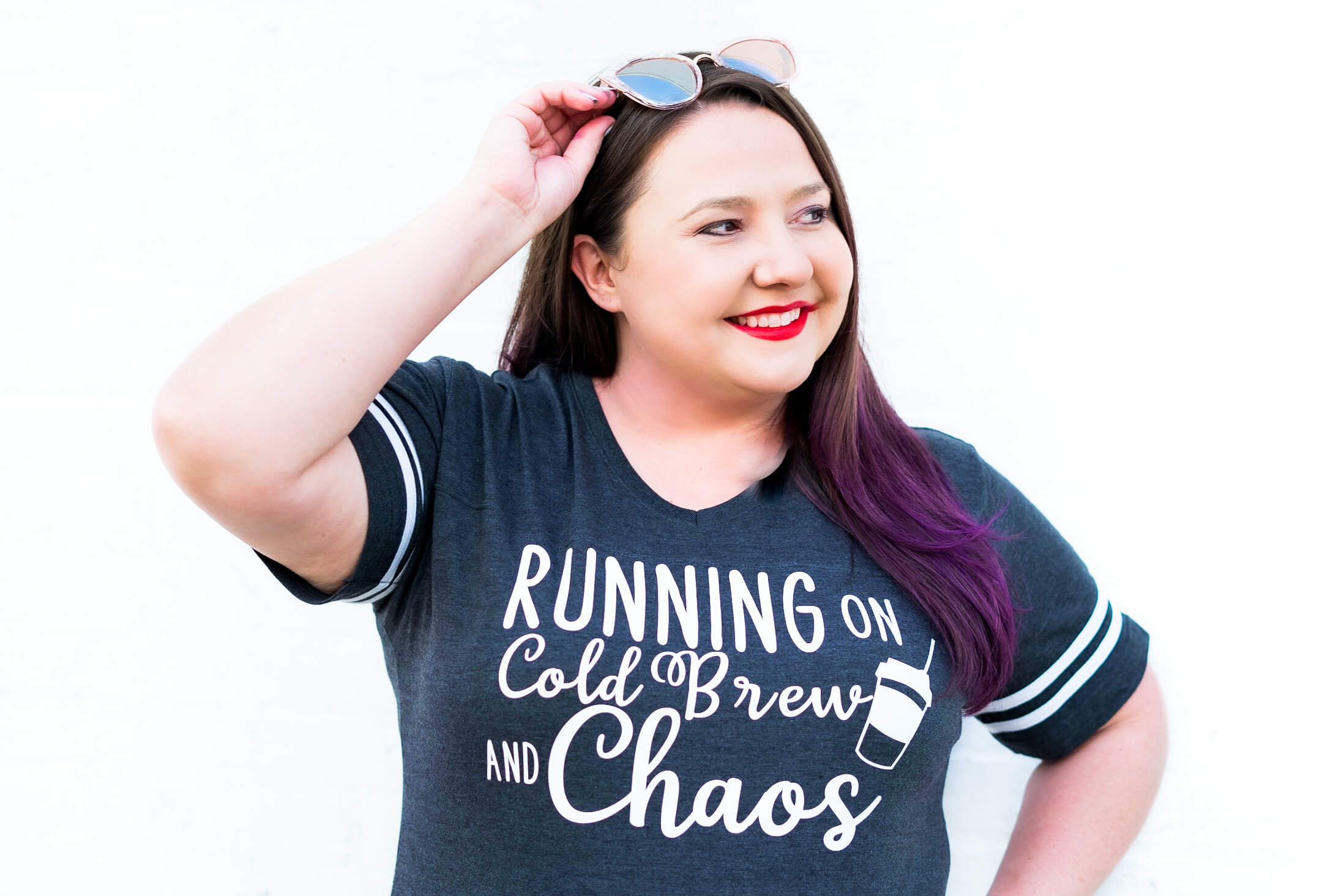 Kim Anderson is the organized chaos loving author behind the Thrifty Little Mom Blog.  She helps other people who thrive in organized chaos to stress less, remember more and feel in control of their time, money, and home. Kim is the author of: Live, Save, Spend, Repeat: The Life You Want with the Money You Have. She's been featured on Time.com, Money.com, Good Housekeeping, Women's Day, and more!