How to Create a Man Cave on a Budget
This post contains affiliate links. As an Amazon Associate, I earn from qualifying purchases. I also earn from qualifying purchases made with other brands and programs. See my
privacy policy.
As Father's Day approaches, have you considered doing something a little out of the box?  What about converting a room he likes hanging out in into a man cave that will make him proud to invite his friends over?  (Or make you not so embarrassed to give people a tour.)  Our house has a finished basement by the garage.  In was really being used for storage but I felt my husband kind of needed his own area to chill in.  A few years ago when he was out-of-town for a business trip I decided to make it into a room he could call all his own.  Here's how to create a man cave on a budget.
Pick A Theme
You know what your husband is into.
It might be hunting, fishing, boating, sports, music, billiards, video games or geeky stuff.
Find one decorative or collector piece that really defines them and build the room around it.
In my case…the hunting theme was built around a giant elk head that someone gave us.  I hate it and was happy to put it in his man cave.  I know…I know it's terrible.  If you could see how stinking massive that elk was you would hate it too.  I couldn't even get the full span of the antlers in my photo.  My husband however loves it and I do get the whole upstairs so I can't really complain.
If you need to paint the room, I found the dark khaki color paint you see in these pictures on the "Opps" shelf at Home Depot.  They had two gallons for $5.00 each.  Most home improvement stores have an "Opps" shelf, you just have to ask.
I have seen them in Home Depot, Lowe's, Ace & even Walmart.
Sometimes you find extremely wild colors but usually I find great neutral paint colors for all my projects.
Use stuff you already have.
Pictures- I picked up a collage type frame and filled it with pictures of my husband doing hobby things and hunting.
Decorations– If you have collectors' items, trophy's, or other pieces that would fit, go ahead and use those!
My own decorations consisted of deer skins my husband had been storing, his turkey feathers & an elk head.  I also took all his awards and trophies out of storage and displayed them in the room.
Hunt at Thrift Stores & Garage Sales-
One thing my husband likes a lot about his man cave are the hunting pictures I found at the thrift store.  I spent around $15 for 4 pieces of artwork that matched the room and theme perfectly.
Don't forget all the cool furniture you can pick up from garage sales and thrift stores.  Sometimes you can get it cheap and in good condition.
Then again, sometimes you can get some really ugly stuff that you put a little heart, soul, Pinterest & spray paint into to create awesome new furniture.
Hobby Lobby & Kirkland's
If you want to go with new items at great prices try heading to Kirkland's and Hobby Lobby.
Hobby Lobby seems to always have wall art and decor on sale from 40-80% off and they stock tons and tons of great man cave decor for all kinds of themes.  If it's not on sale, they always have a 40% off coupon online that can be printed or presented on your smart phone.
Kirkland's is an outstanding store for great priced home decor and they too carry a variety of man cave inspired art & decor.  Sign up for their emails or phone app to get additional discounts before you go.
Make It Yourself
Many of the rooms in my home have been decorated at one time or another with my $6 wall art.
This means that I either bought a record frame from the craft store for 50% off or used a 40% off coupon, grabbed some 12X12 scrapbook paper or fabric in my theme and made something simple that matched.
It took all of 5 minutes to make the moose picture above.  I already had the moose and tree stencil so I traced that on black card stock and cut it out.
Click the picture below to go to the step by step picture tutorial I made.
There you have it!  These are simple ideas for how to create a man cave on a budget.  With a little imagination, creativity, hunting and re-arranging you can create a space made just for the guy in your life that he will love!  Please share any tips or tricks you have for how to create a man cave on a budget in the comments section below.
Kim Anderson
About Me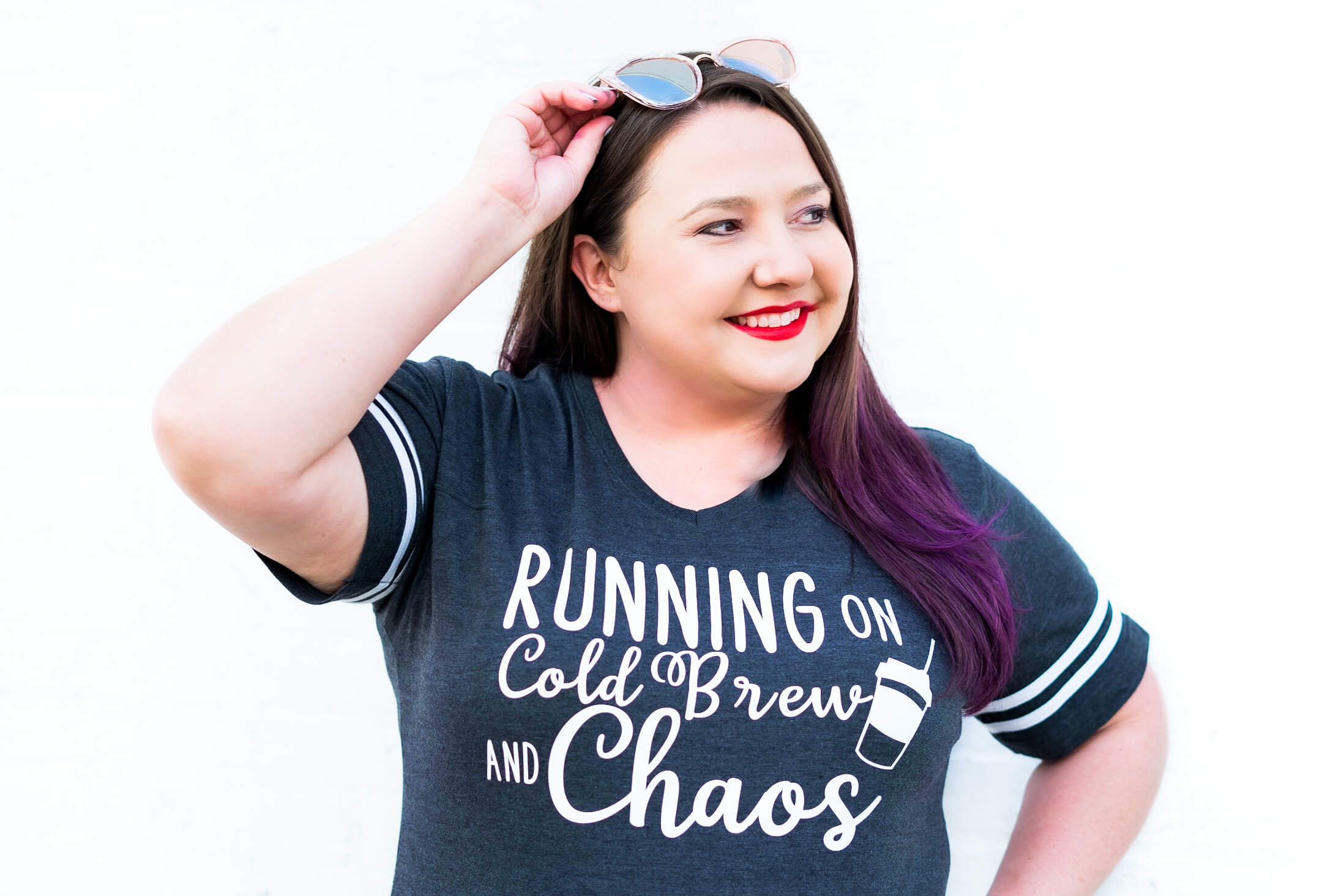 Kim Anderson is the organized chaos loving author behind the Thrifty Little Mom Blog.  She helps other people who thrive in organized chaos to stress less, remember more and feel in control of their time, money, and home. Kim is the author of: Live, Save, Spend, Repeat: The Life You Want with the Money You Have. She's been featured on Time.com, Money.com, Good Housekeeping, Women's Day, and more!