Blueberry Pineapple Crunch Cake Recipe
This post contains affiliate links. As an Amazon Associate, I earn from qualifying purchases. I also earn from qualifying purchases made with other brands and programs. See my
privacy policy.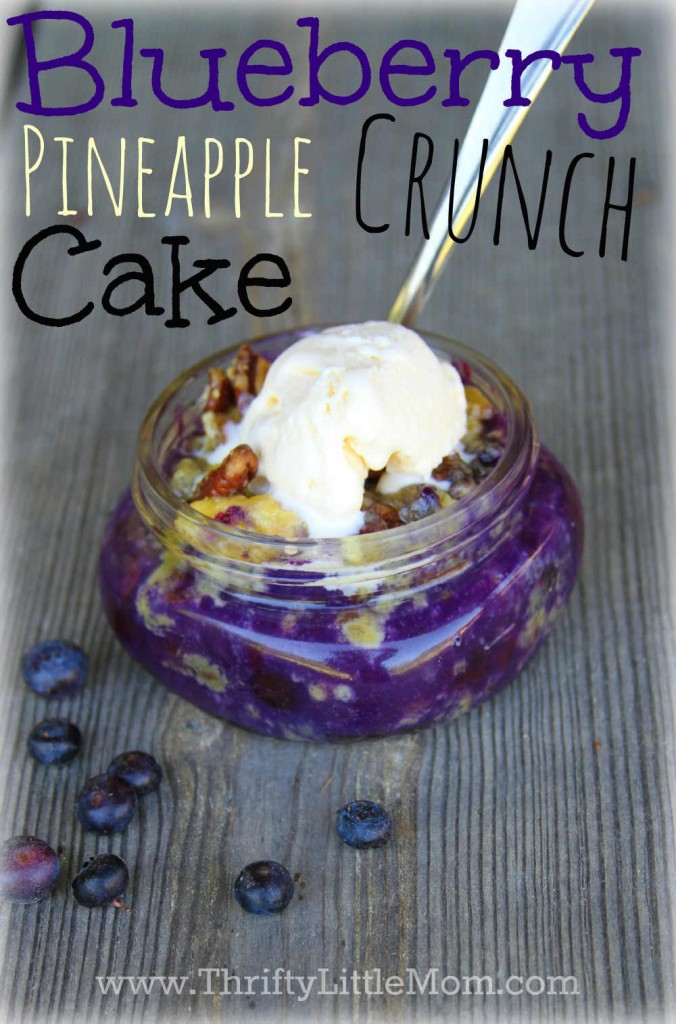 Over 4th of July weekend we went up to the North Carolina mountains to spend unplugged time with our family.  We relaxed in a nice little mountain cottage that was once a workshop that my father-in-law literally transformed.  To add to my rurally revitalizing weekend, we got an invitation by a cousin to come over and pick fresh blueberries to our hearts content.  As soon as I picked my first berry the taste of my mom's blueberry pineapple crunch cake recipe started churning in my senses.  Berry by berry I was forging my way to a delicious desert that was super simple to make!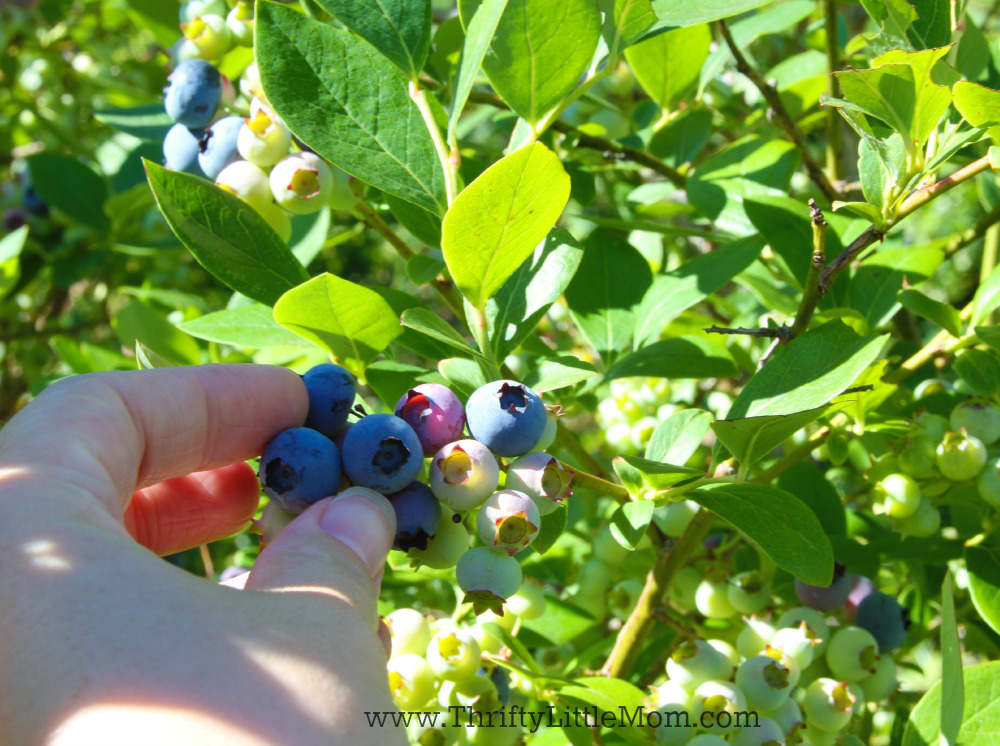 We picked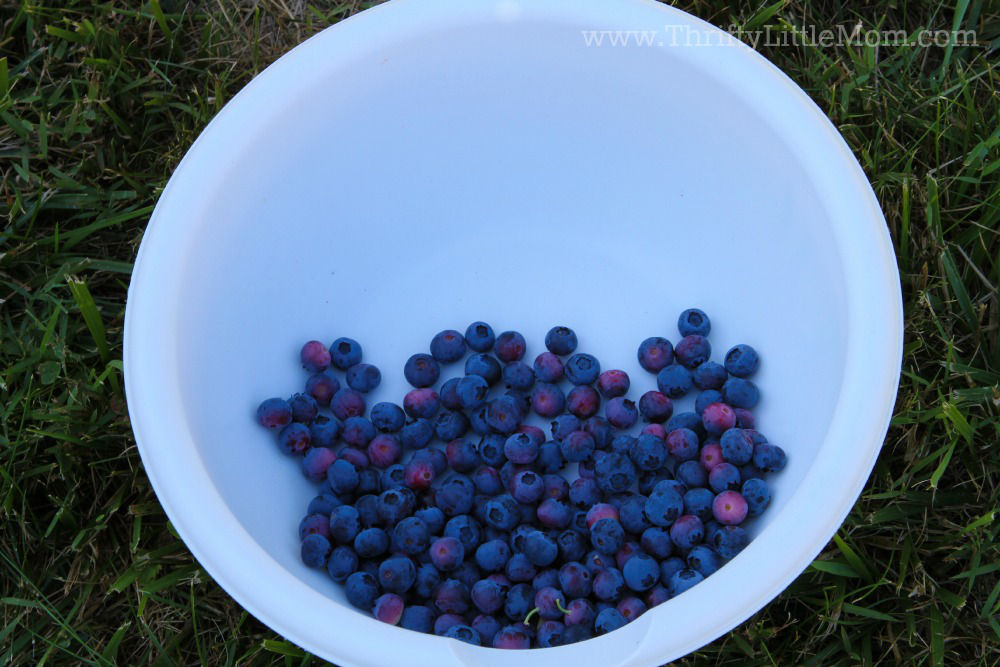 And we picked.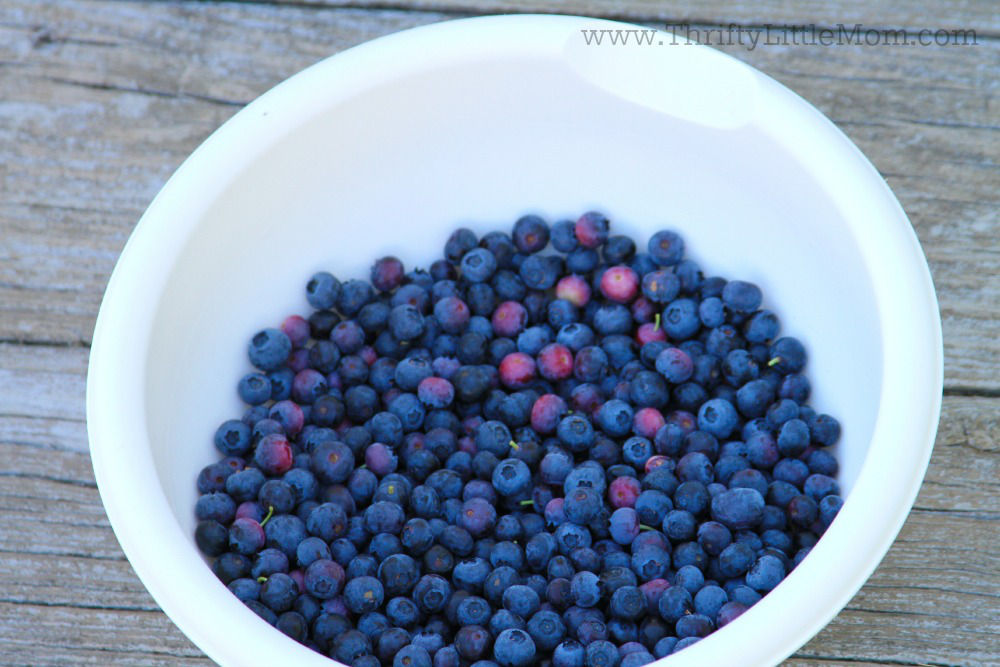 Then we returned home.  I'm not sure how many berries actually made it in the bowls verses bellies because my husband, mother-in-law and son are some berry eating people. Here is a picture of my son who was literally using two hands to shove fist fulls of berries in his mouth.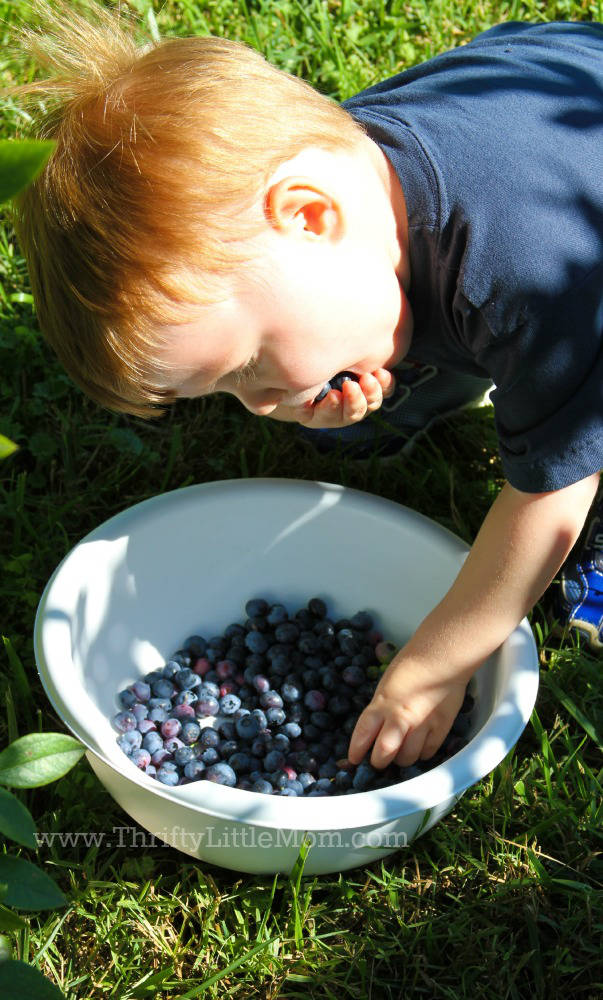 Luckily we had plenty of berries left…
Begin making the dessert by preheating oven to 350 and adding blueberries to a large glass baking dish.  I fill it about 1/4 of the way full with blueberries.  I find that longer pans work better with this recipe.  So I would choose a 9 X 13 over an 8 X 8 because the smaller pans just don't bake up right for me.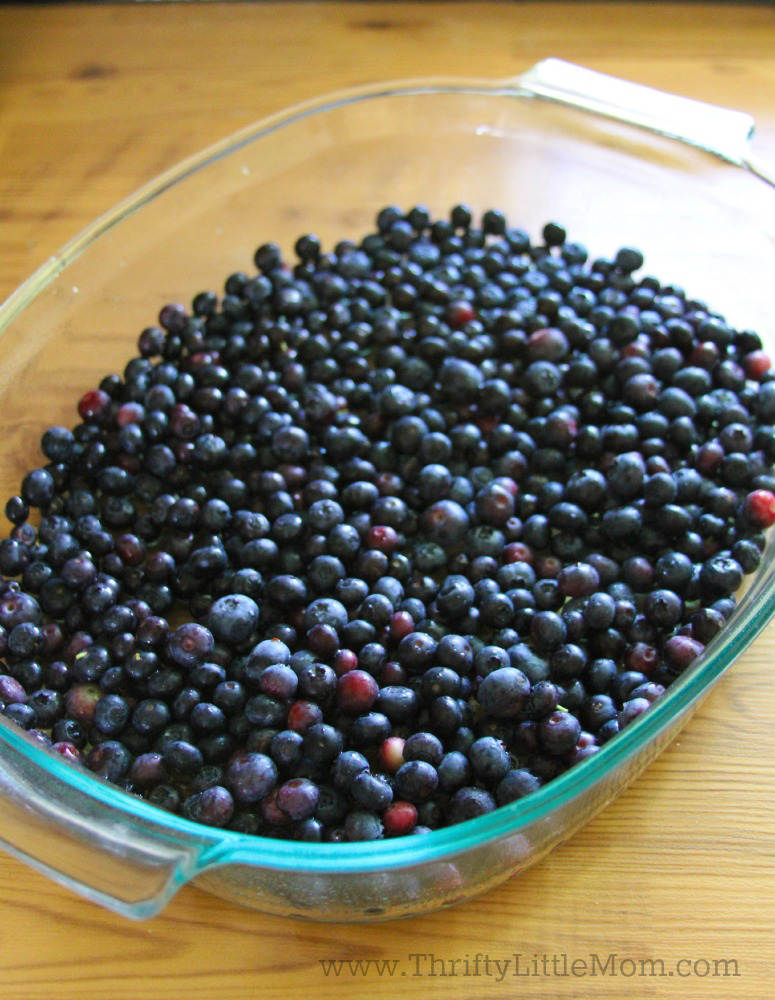 Add a can of pineapple tidbits (since I can't pick those in the NC mountains).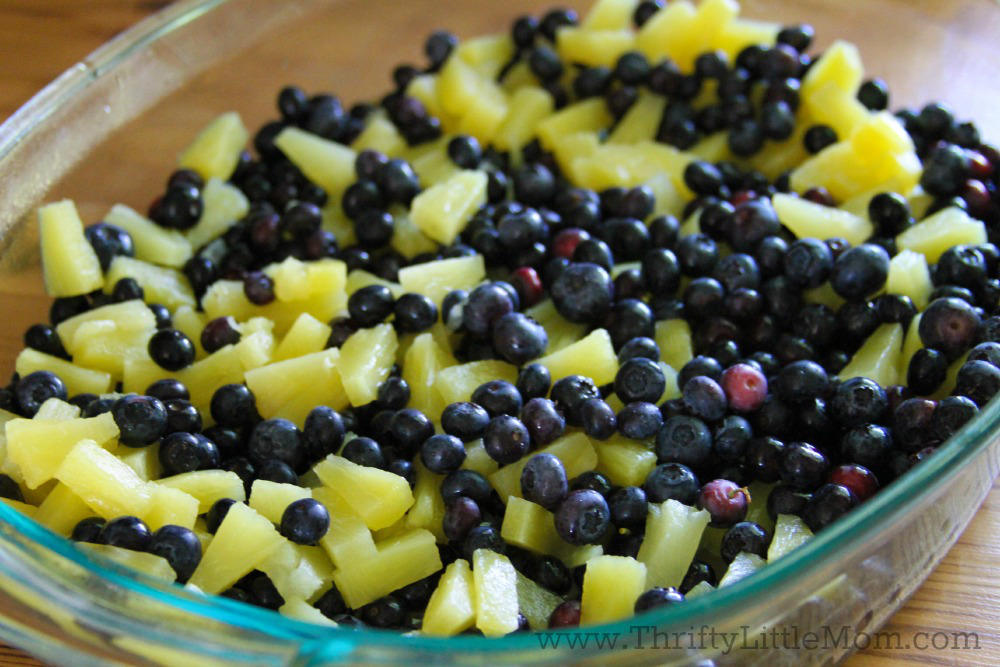 Scatter 1 box of yellow cake mix over the top of the berry and pineapple layer.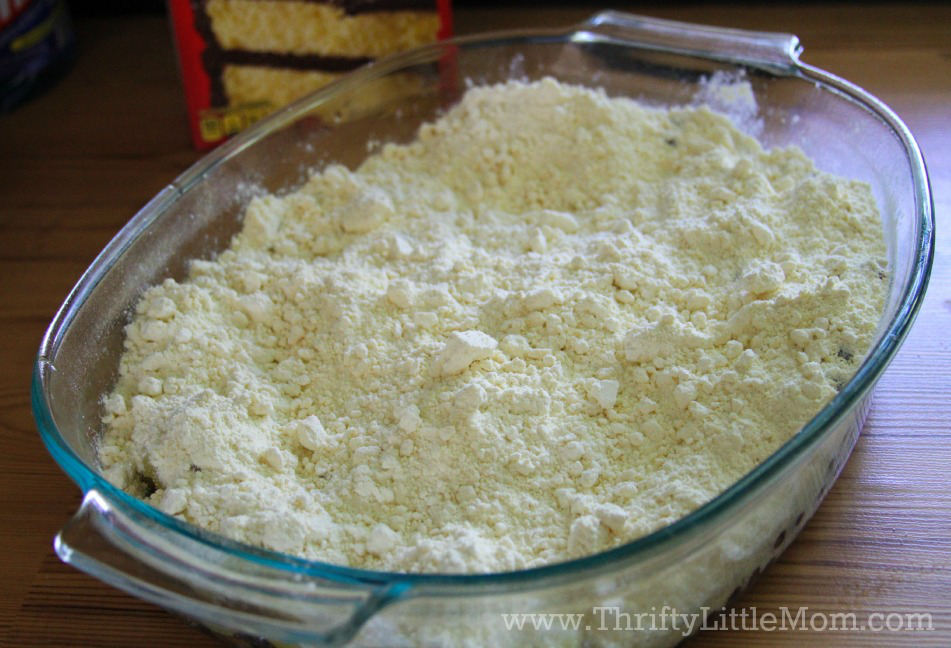 Sprinkle a bag of pecans over the cake mix.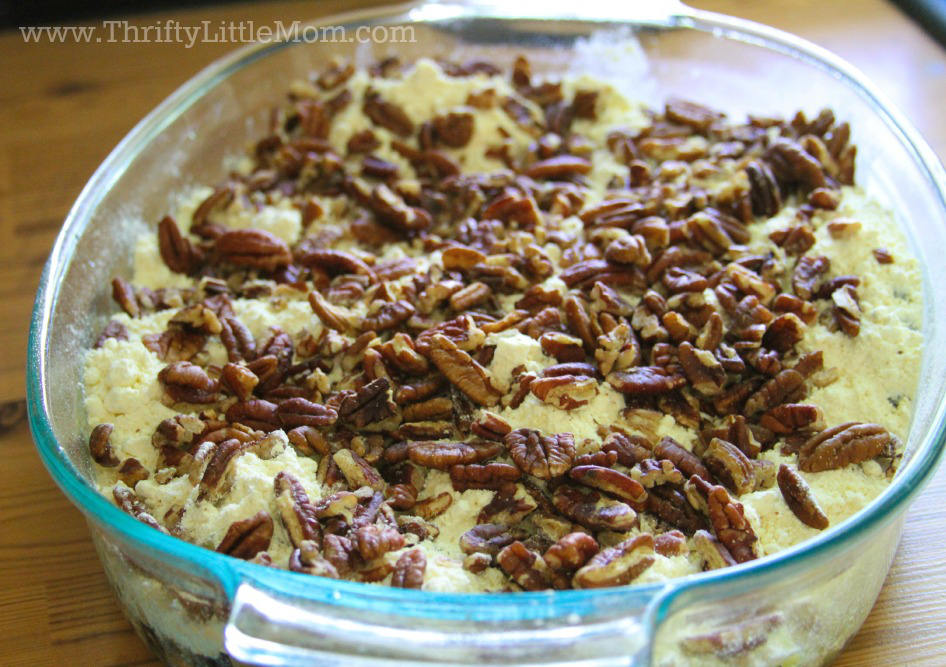 Pour a mixture of 1 stick of melted butter and 1 cup of water over the layers in your pan.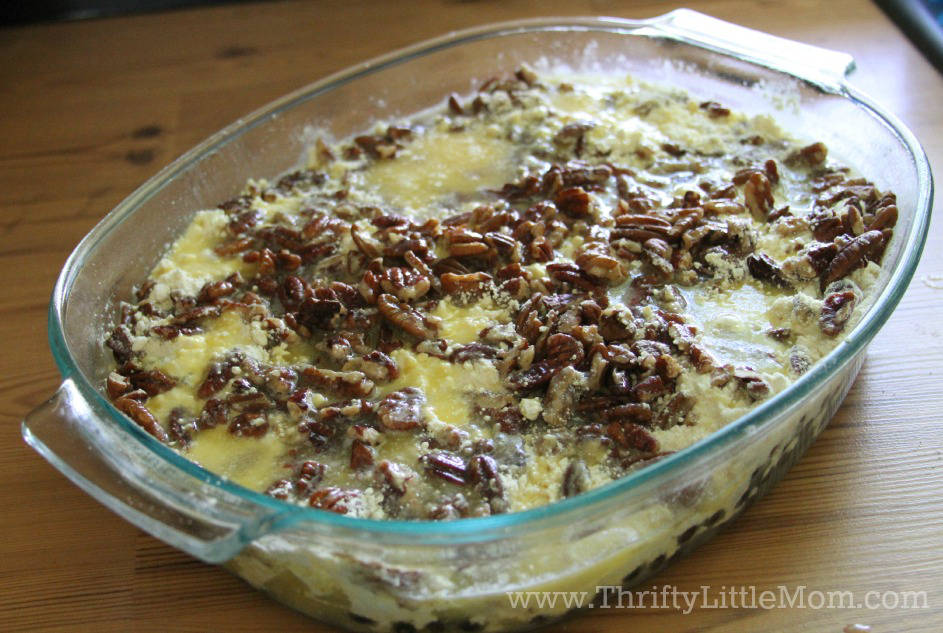 Bake in the oven of 350 for 30 minutes or until cake looks more cake-y than water-y.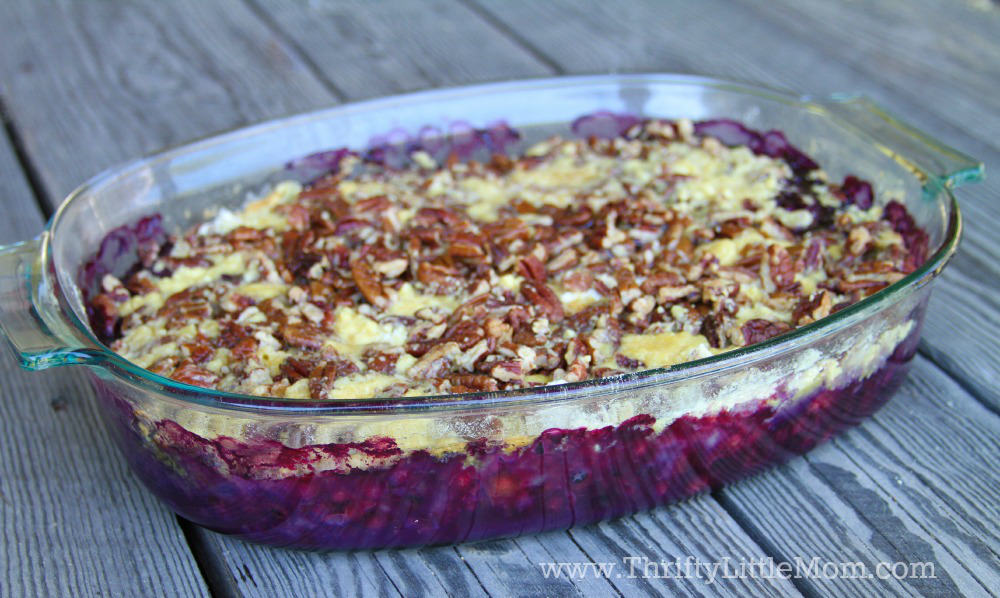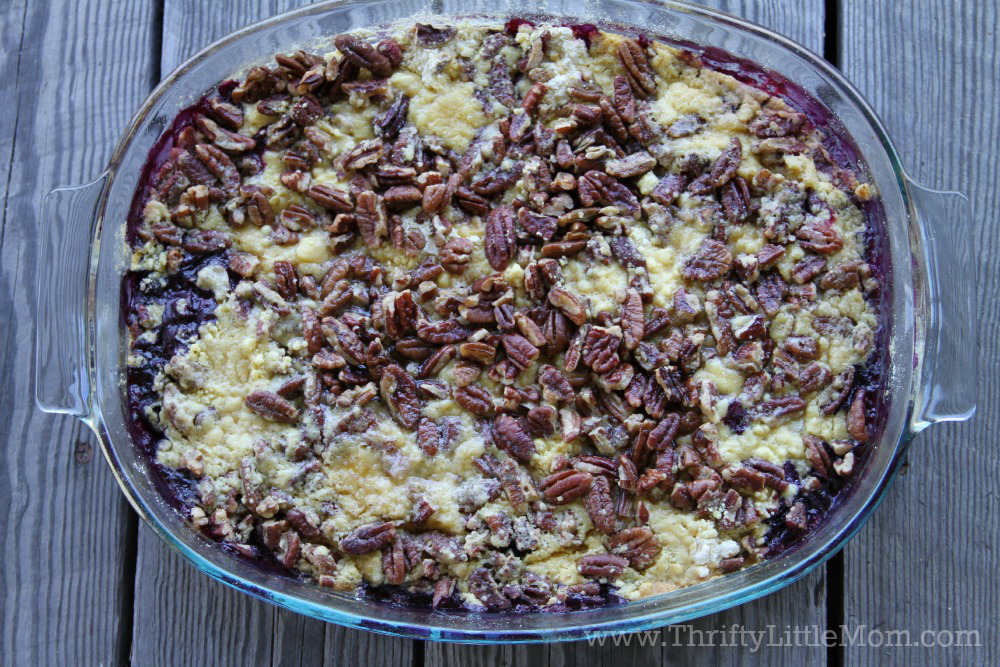 I prefer to serve it warm with a little scoop of vanilla ice cream.  It is also delicious cold or at room temperature.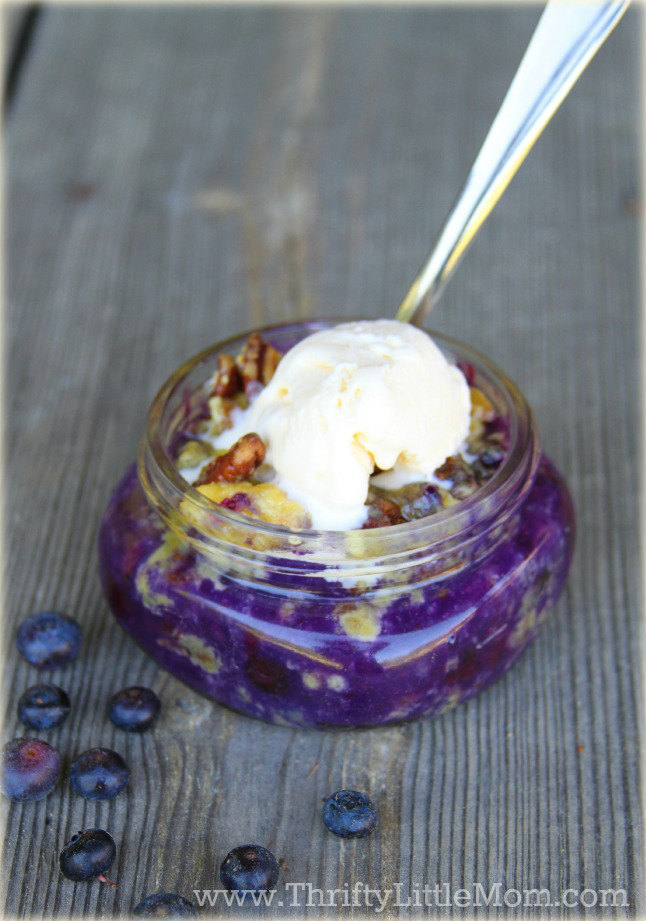 I hope this blueberry pineapple crunch cake recipe gives you something delicious to savor the flavors of summer with.   Please feel free to share any of your favorite blueberry desserts in the comments section below.  Or if you like cherries more than blueberries, check out my cherry crunch cake recipe here.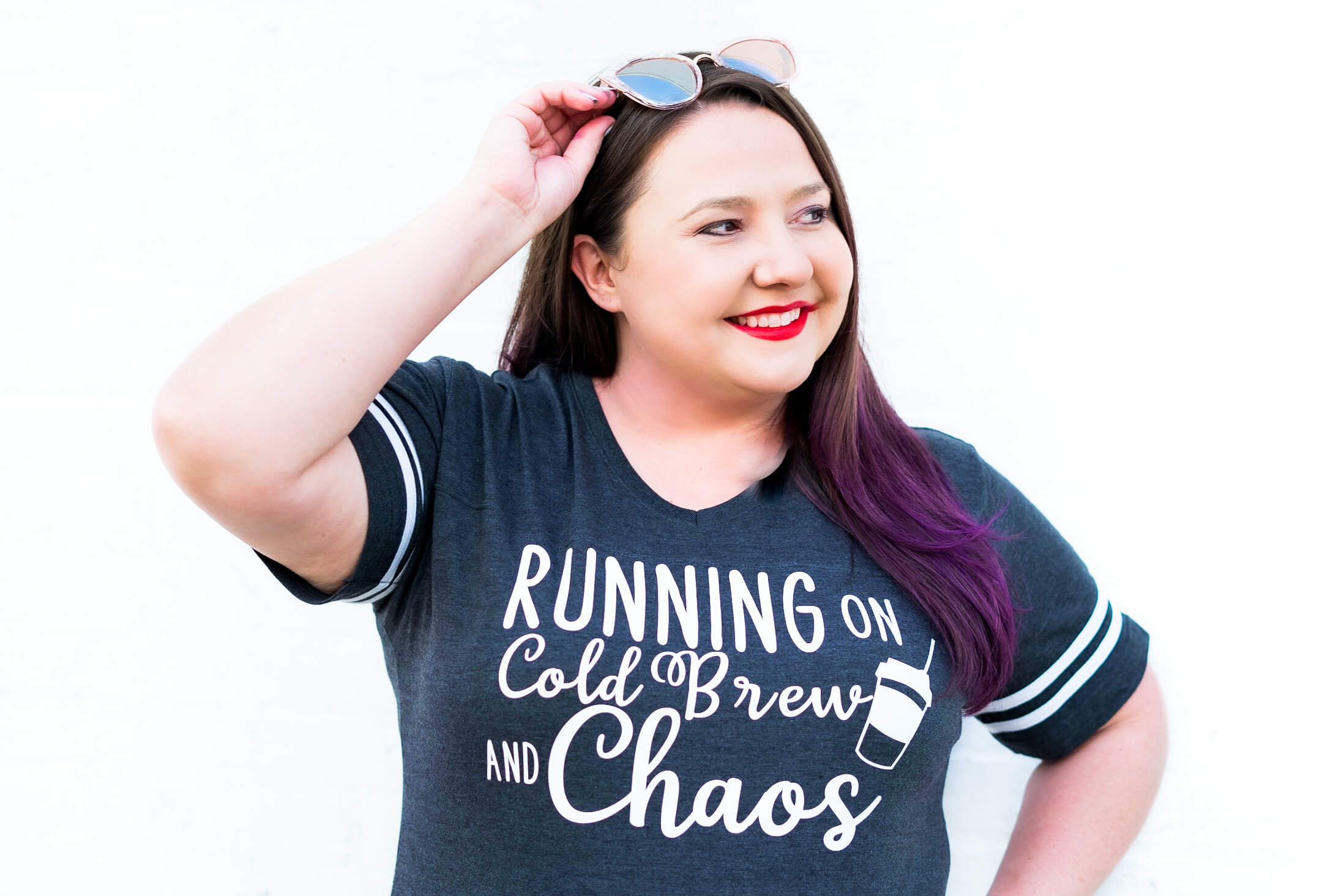 Kim Anderson is the organized chaos loving author behind the Thrifty Little Mom Blog.  She helps other people who thrive in organized chaos to stress less, remember more and feel in control of their time, money, and home. Kim is the author of: Live, Save, Spend, Repeat: The Life You Want with the Money You Have. She's been featured on Time.com, Money.com, Good Housekeeping, Women's Day, and more!