Love At First Bite: Cherry Crunch Cake
This post contains affiliate links. As an Amazon Associate, I earn from qualifying purchases. I also earn from qualifying purchases made with other brands and programs. See my
privacy policy.
I don't know where this recipe came from, all I know is that my mother got it from her mother so in my book it's a "grandma recipe".  My husband loves, loves, loves this dessert and so does everyone I know.  It is really simple, so simple in fact that your kids could help you make it.  I'm planning on making my sweetheart this dessert for valentines day and I know that it will be fast, easy and delicious!  Especially with a little scoop of vanilla ice-cream on the side!  You can serve it warm or room temp, either way it's super good.
Here's how you do it!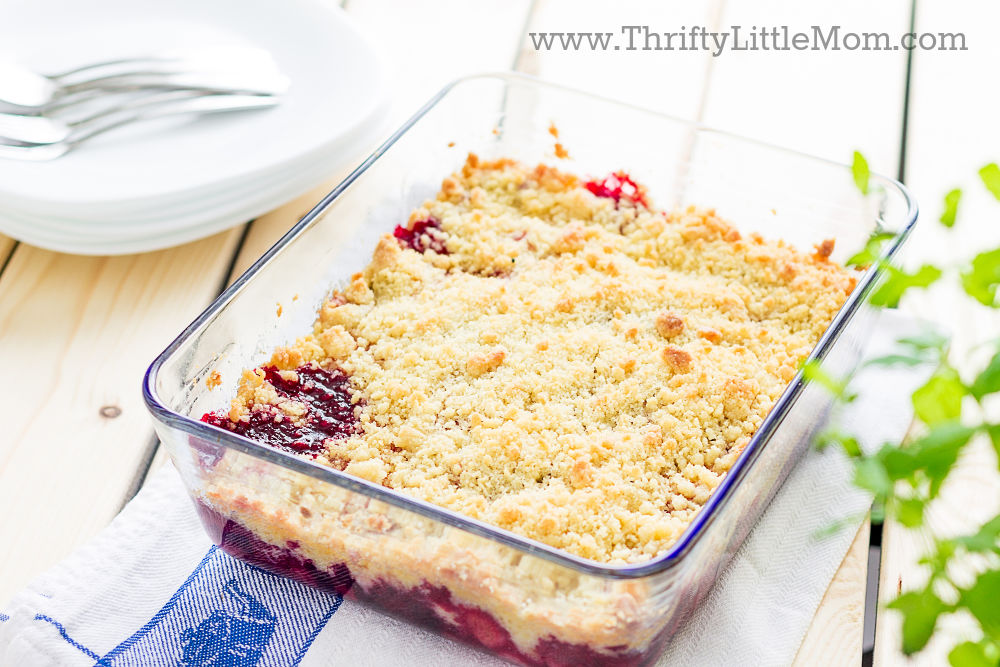 Ingredients:
1 small baking dish –9×9 or heart shaped pan (my heart shaped pan came from the thrift store for $0.60.)  Go check out the cookware and holiday section at your local thrift store for any unique shaped pans like this.
1 Can of Cherry Pie Filling
1 Box of Yellow Cake Mix
1 Bag of Pecans– that's pronounced "Pee-cans" if your from the south and "Pe-cons" everywhere else. 🙂
1 Stick of Butter
1 Cup of Water
PREHEAT OVEN TO 350 DEGREES
Step 1: Spray non-stick spray in the bottom of baking pan (or coat with butter).
Step 2: Pour in the can of cherry pie filling ( you can use more than one can if you really, really like the filling).
Step 3: Spread out the cake mix on top of the filling but don't pack it down (the butter mixture needs to seep into the cake top).
Step 4: Melt the butter and water together in the microwave or on the stovetop.
Step 5: Pour the melted butter/water mixture over the loose cake mix.
Step 6: Sprinkle nuts all over the top of the cake (optional).
Step 7: Bake in the oven @ 350 Degrees for 20 minutes or until the top cake is nice and golden in color.
 Helpful Hints:
Remember, don't pack the cake powder down because it prevents the butter and water mixture from seeping in.  You will literally have whole chunks of powdered cake batter in your finished product which is kinda gross.
Is it done?- This is a unique cake in that you aren't using any raw eggs.  I can usually tell it's done when the cake top looks like baked cake rather than a raw mix.  Some small areas may still look a little "wet" when you're done but as long as the majority of the top looks like baked up like baked cake you should be good!  If not, pop in the oven for 5 minutes at a time until you see the topping you want to have.
Hope you enjoy this recipe!
Kim Anderson
About Me
Access my FREE Party Printables Vault!
Subscribe to my weekly intentional living email magazine and I'll give you access to my life printables vault! Cleaning, planning, organizing and more!
Don't forget to check out what's in the resource library! https://thriftylittlemom.com/thrifty-little-mom-resource-library/ Password: Thriftyprints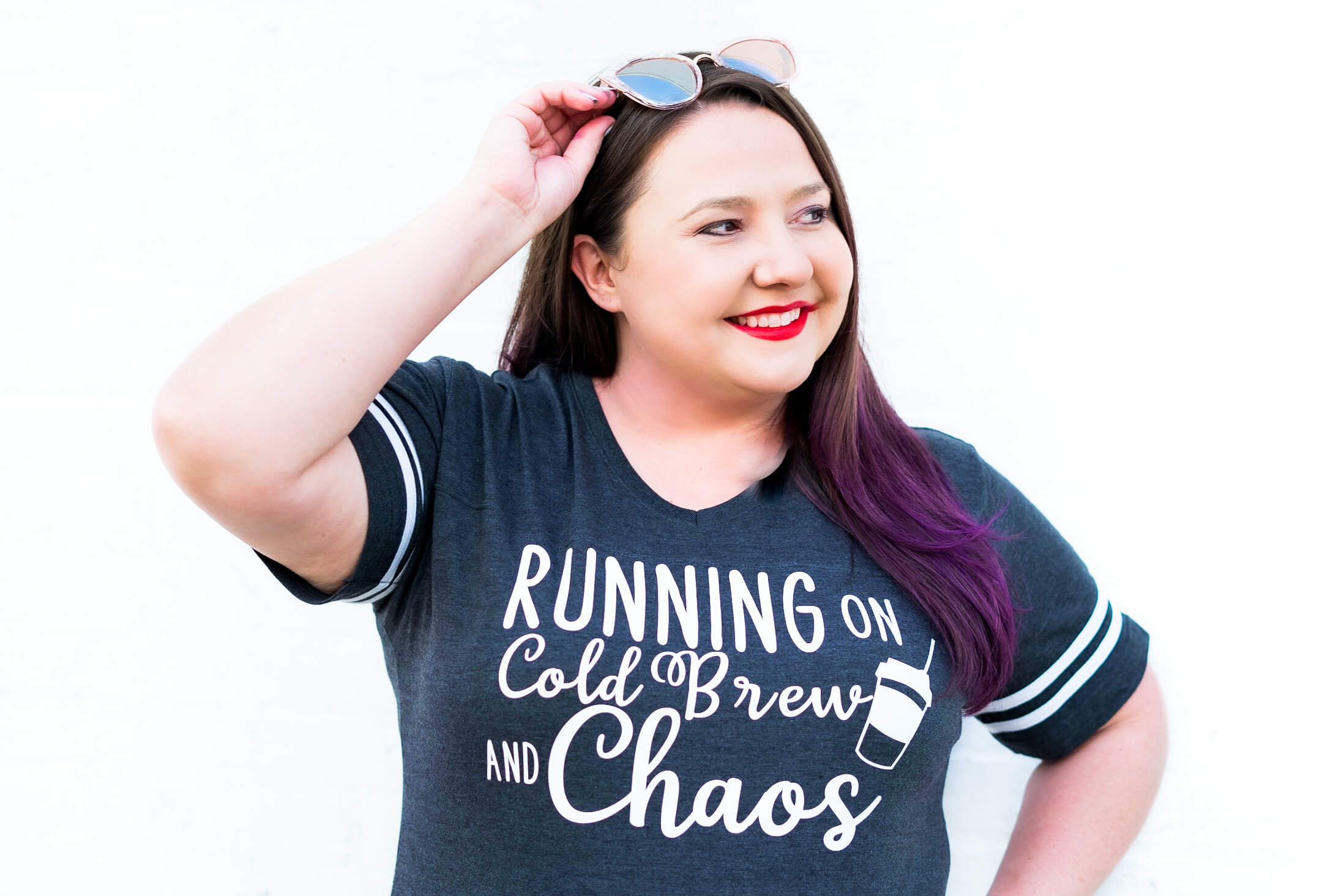 Kim Anderson is the organized chaos loving author behind the Thrifty Little Mom Blog.  She helps other people who thrive in organized chaos to stress less, remember more and feel in control of their time, money, and home. Kim is the author of: Live, Save, Spend, Repeat: The Life You Want with the Money You Have. She's been featured on Time.com, Money.com, Good Housekeeping, Women's Day, and more!