Why I'll Never Have a Garage Sale Again
This post contains affiliate links. As an Amazon Associate, I earn from qualifying purchases. I also earn from qualifying purchases made with other brands and programs. See my
privacy policy.
Four years ago I had my last garage sale.  I'll probably never have a garage sale again.  Why?  Because I've found a way to do 20% of the work and make 80% more money on stuff from around my house all year round.  Here's what I've learned.
A Waste of Time
Yard & garage sales take a ton of time to prep for.  In my case the outcome is never worth the time.  The last garage sale I put on I had a ton of stuff to sell, spent hours pricing and made….get this….$20.  I sat outside on a Saturday from 8 am to 2 pm in the Georgia heat for $20.  I have to add that I don't live in a rural place.  I had steady traffic all day as I live off a main road.  If the weather had been bad, all my work would have been for nothing!  I also spent hours organizing and pricing everything.
A Waste of Money
I had to buy signs, get a sign permit and buy stickers for all my items.  Those are things I had to take out of my profits when the day was done.
A Better Way- Consignment
About 2 years ago I decided that instead of trying to do a garage sale, I would just take my home decor and clothing down to a popular consignment shop in my area.  To my delight they took almost all my items in a 20 minute appointment.
If you have a consignment store in your area with great traffic, check into their policies.  Stop by and see what kinds of stuff they are selling and get a list while you're there of what they want.  Then you too can go home, cleanse your home and make some money!
Consignment Is Easy- They assigned me a consignor number and I created an online account.  I can literally check my sales daily.  I can see what has sold and how much money I have made all online.
Consignment Is Profitable- I usually take home at least $2 or more per item than I could have gotten for it at garage sale and all I did was gather my items and take them by.  No pricing.  No haggling.  No putting out signs.  I just showed up and they did all the work.
Once my account gets over $20 I can stop in and they cut me a check.  I would say that on average I get about $35 a month just in selling junk from around my house and clothing I'm not fond of.  I sell name brand clothing that I bought in great shape from thrift stores mind you.  That means that I'm actually making money on some of the clothes I own because the consignment shop sells them for more than I paid for them.
It's Year Round- The best part is that I can make money ALL YEAR.  I check the consignment store website for what kind of seasonal items they are looking for and if I have stuff I take it in.  Easy-peasy.  Good weather or bad weather.  Cold or Hot.  It sells and I don't do anything to sell it.
Children's Toys, Clothing & Accessories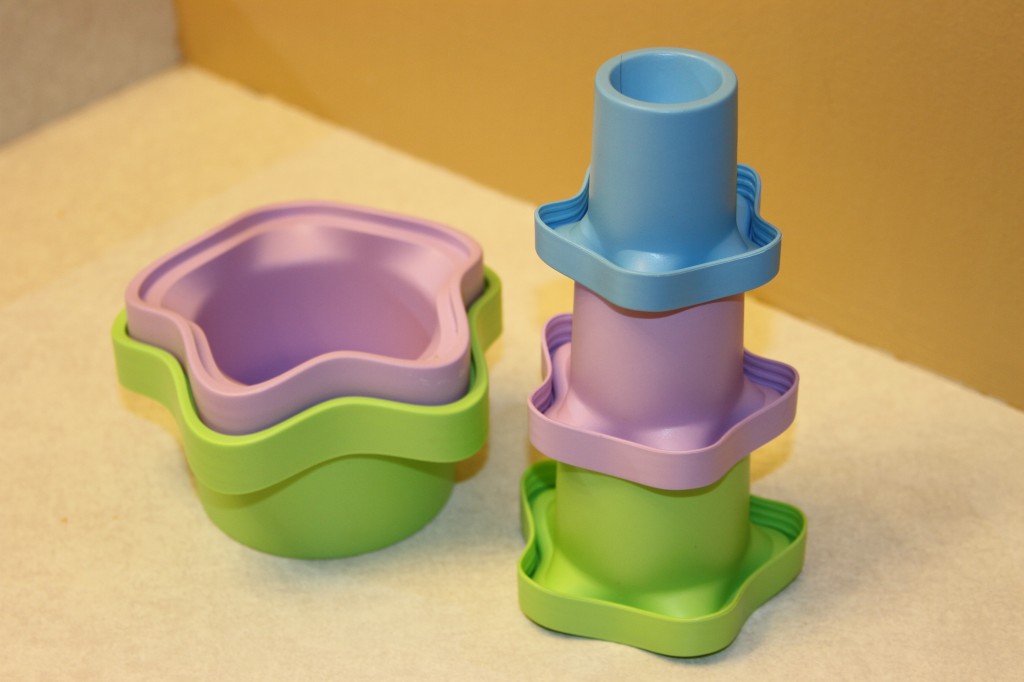 Work I'm Willing To Do- On the other hand, I'm willing to do some work for a children's consignment sale.  Where I live they make it easy.  All I need is a seller account online and I can enter my items into my online inventory, all year-long.  When the sale is close I move my inventory from a hold account to an active account.  I print price tags with bar codes and attach them to my items.
Why am I willing to do all this work?  Unlike a garage sale, I can charge 30-50% of retail price and frugal parents are chomping at the bits to pay it.  I get at 70-80% cut of the price it sells for.  Annually I make at least $300 in one weekend just selling my kids clothes, toys and other electronic toys I pick up in good condition from the thrift store.  I do this in the spring and in the fall.  I genuinely look forward to the sales as they are professional, organized and actually put big bucks in my pocket.
Unlike a garage sale, I simply drop off my items and go home for the weekend.  I don't have to sit at the sale for 3 days.  So even though I do spend time pricing, I usually sell 90% of my stuff and the rest I donate to the chosen sale charity.  That means I don't even have to go clean up what's left if I don't want to.  No packing up the items again and dumping it at the local thrift store donation box.  I just wait for my money to come in.
These are the top reasons why I'll never have a garage sale again.  Don't get me wrong, there are people who really rack up when they host a garage sale.  However, it's not my thing apparently and I have great, high traffic consignment stores and sales in my area.  If you have good consignment stores, take a few test items in to see how they sell.
If garage sales work for you, keep doing them. As for me, I'll just cleaning out my house each season and get some extra money in my pocket from consignment sales.
Do you do well at garage sales?  If so please share your tips or tricks in the comments section below.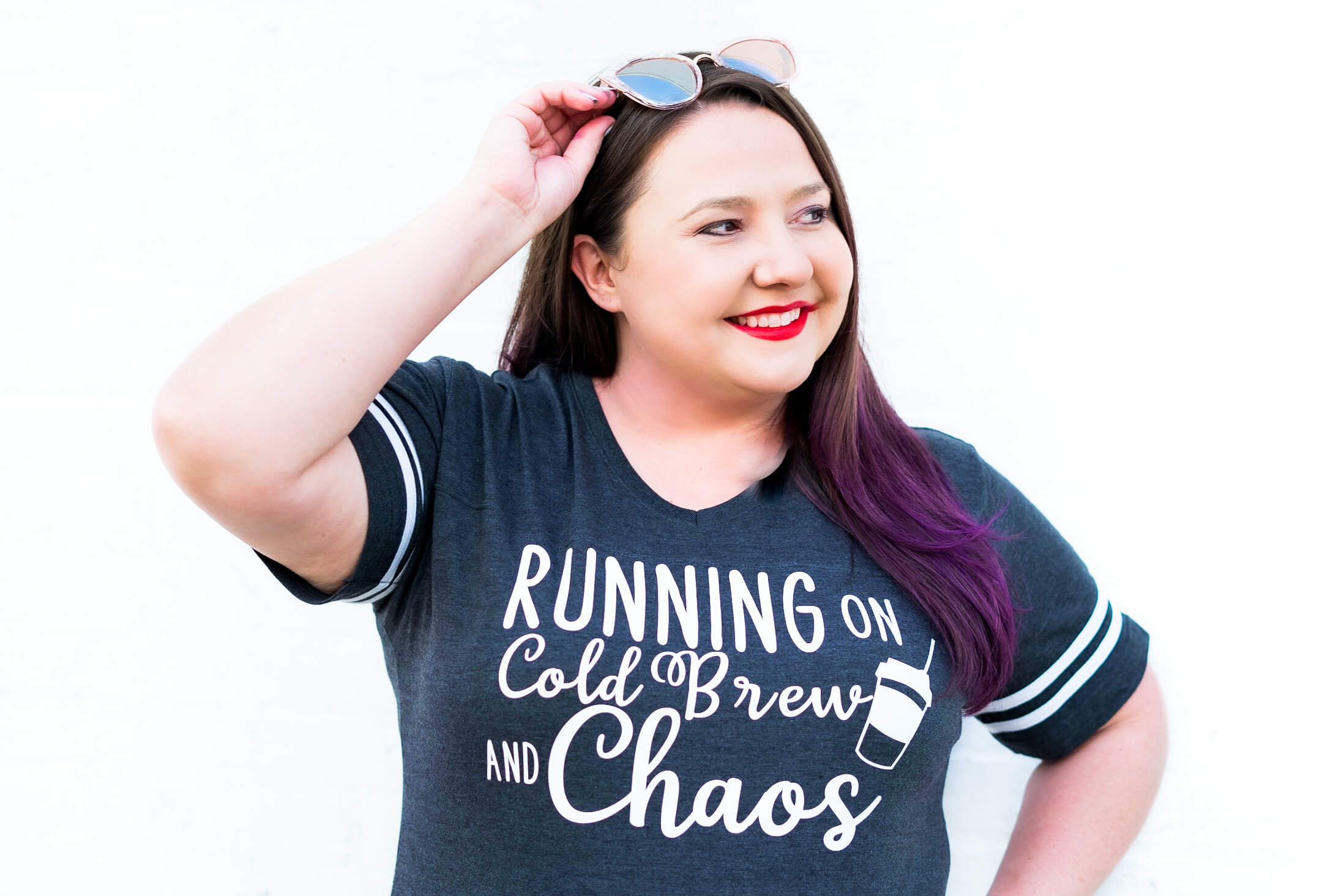 Kim Anderson is the organized chaos loving author behind the Thrifty Little Mom Blog.  She helps other people who thrive in organized chaos to stress less, remember more and feel in control of their time, money, and home. Kim is the author of: Live, Save, Spend, Repeat: The Life You Want with the Money You Have. She's been featured on Time.com, Money.com, Good Housekeeping, Women's Day, and more!