An Easy To Clean Leakproof Refillable Pouch
This post contains affiliate links. As an Amazon Associate, I earn from qualifying purchases. I also earn from qualifying purchases made with other brands and programs. See my
privacy policy.
Now that my son is almost 3, my love for those fruit and veggie pouches is being tested.  Lately my son has simply been creating his own fruity geysers and finger paints.  I end up spending nap time cleaning carpets.  Then I heard about a new leakproof refillable pouch that you could fill with drinks, yogurt, smoothies, apple sauce or whatever normal cup or pouch type contents you want.  The big attraction that I had to them was that they are supposed to be leakproof. I know parents…it's another anti-leak promise!  Does it come through?  Well, the company, Squeasy Gear, sent me two Squeasy Snacker 6oz Silicone Reusable Food Pouches & one 3.5oz in the mail to try for free and I agreed to write a review on the blog.  I'm super happy I did and here's why.
1. My Kid Loves Them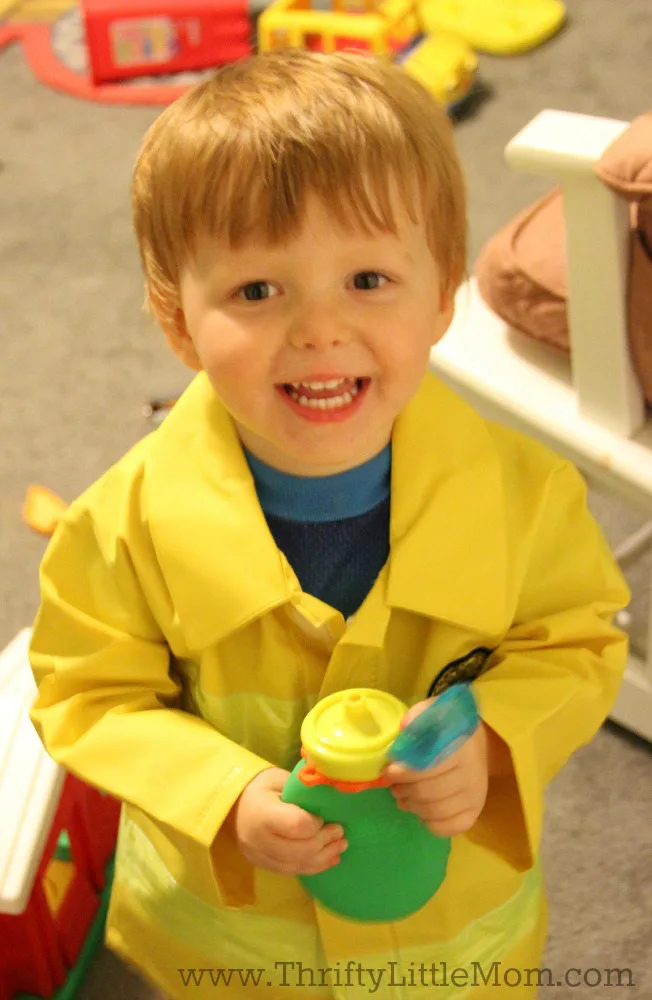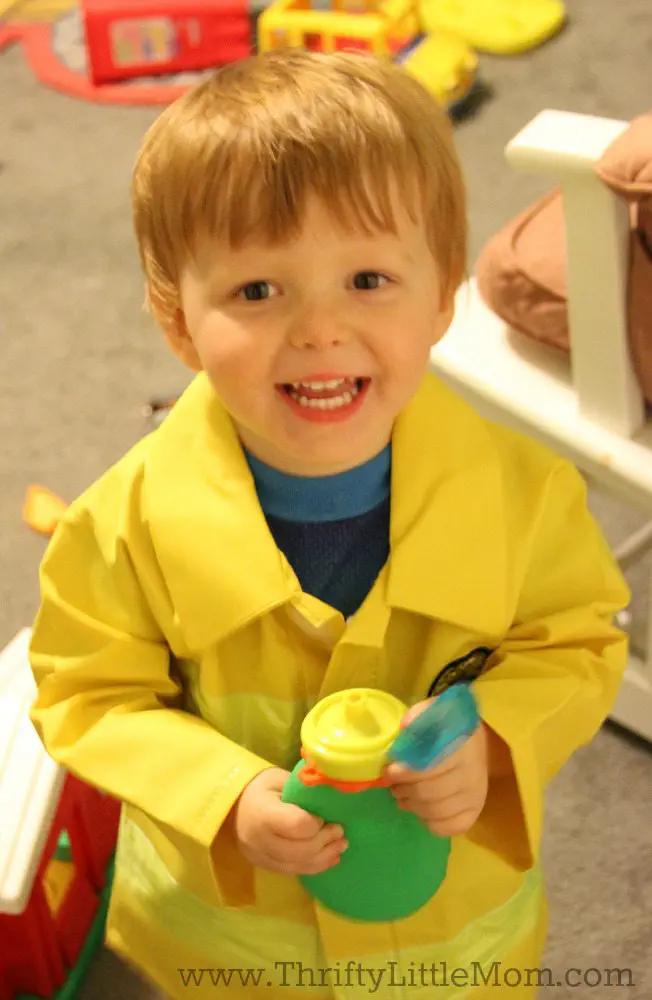 These can be either a snack pouch or a drink pouch and therefore they have become the only things we use.  I don't know if it's the texture of the silicone or what but he has now started asking for his "Squeasy Snacker" every day. ( I think he also just likes saying the name.)  I'm seriously going to ditch every other sippy cup cluttering up my kitchen cabinets.  It's the perfect replacement and has all the features that every other cup I own is missing.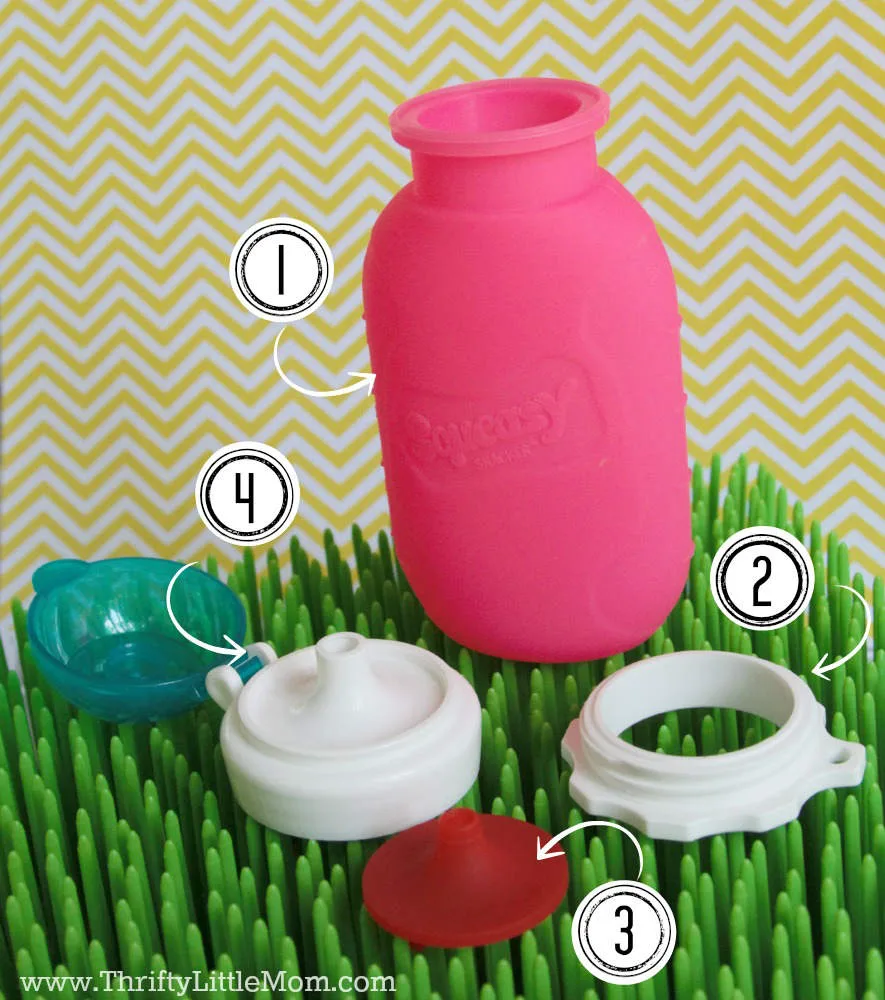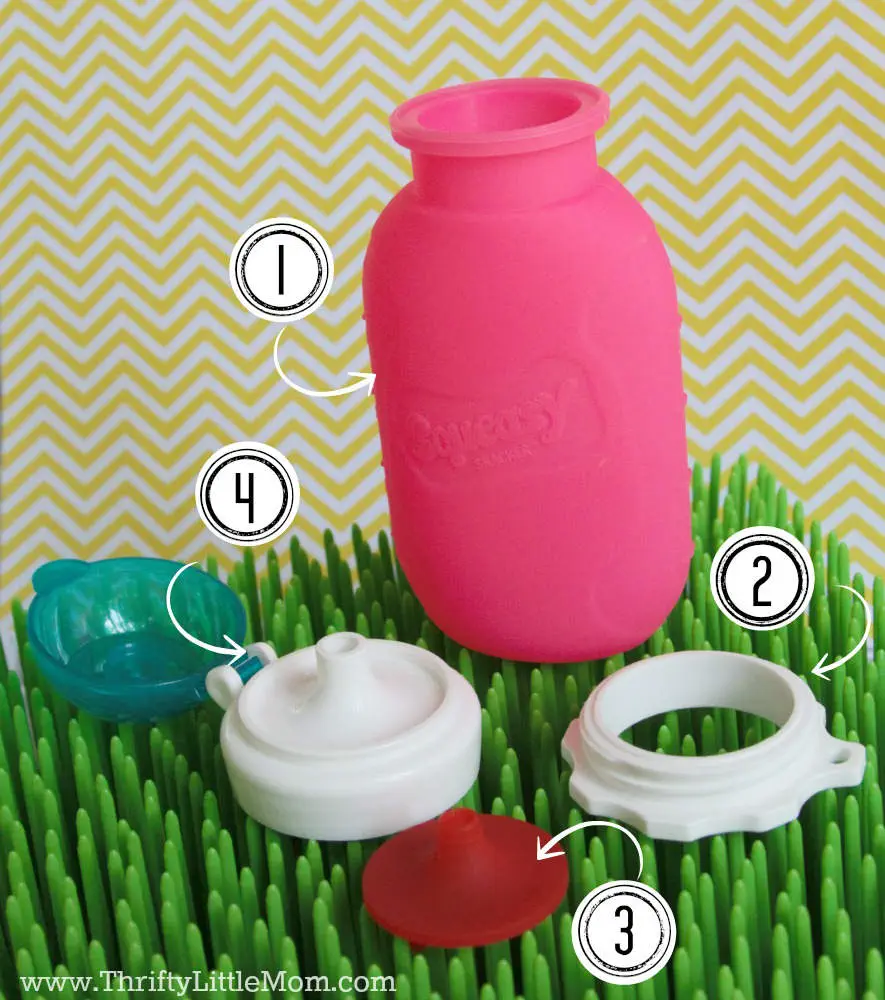 2. No Leaks
These pouches are made with a two-part lid system.  If you insert the red spout into the lid, it makes the top spill proof and forces kids to basically suck the contents out.  If you remove the red spout it's a regular squirt kind of bottle where the liquid free flows from the spout (that means the cup can mature as your kid does).
It also has a detachable lid that snaps over the top of the valve that makes it leak proof when you want to throw it in a bag.  I keep mine attached because my son likes to open and close it and I feel like it works on his fine motor skills (bonus!).
Last week I used the short 3.5 ounce pouch when I was using up the rest of yogurt pouches from the fridge because I knew my son was going to squeeze the pouch all over the floor.  I squeezed the yogurt from the store-bought pouch into the small 3.5oz Squeasy Snacker and he sucked down the contents without a drip on the carpet!
The only mess I've made from the pouch was when my son dropped the pouch in the hall and I didn't see it.  I stepped on the Snacker and water sprayed out of the spout.  It's physics people, physics.  The pouch doesn't defy gravity but it will keep your diaper bag from smelling like soured milk.


3. Easy to Clean
The problem I have with other refillable pouches that I've bought in the past is that they have all these weird nooks and crannies that seem impossible to clean.  It makes me less likely to use them or want to mess with cleaning them out.
I love, love, love how easy these pouches are to clean.  I was literally able to turn them inside out and put them through the top rack of the dishwasher.  They are made of the stretchy silicone from top to bottom so there are no nooks an crannies for food to hide in.  I generally just use a baby bottle brush to get them clean each day and put them out to dry.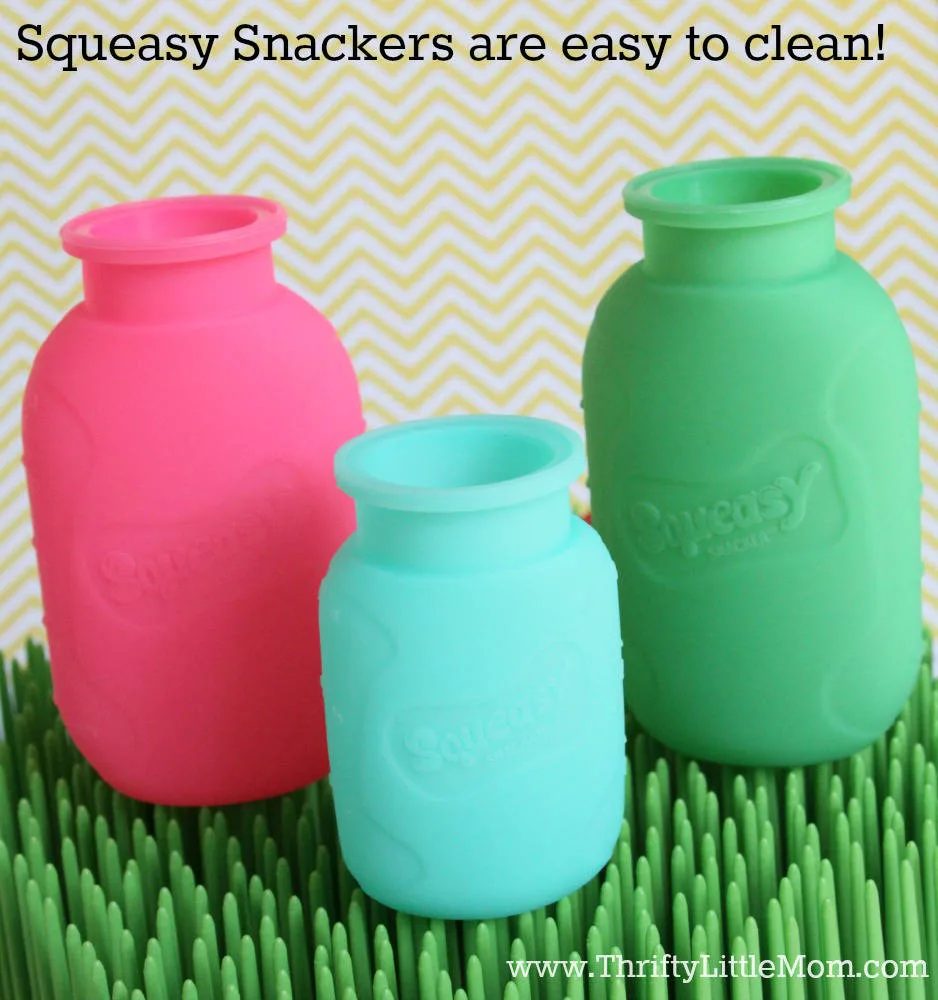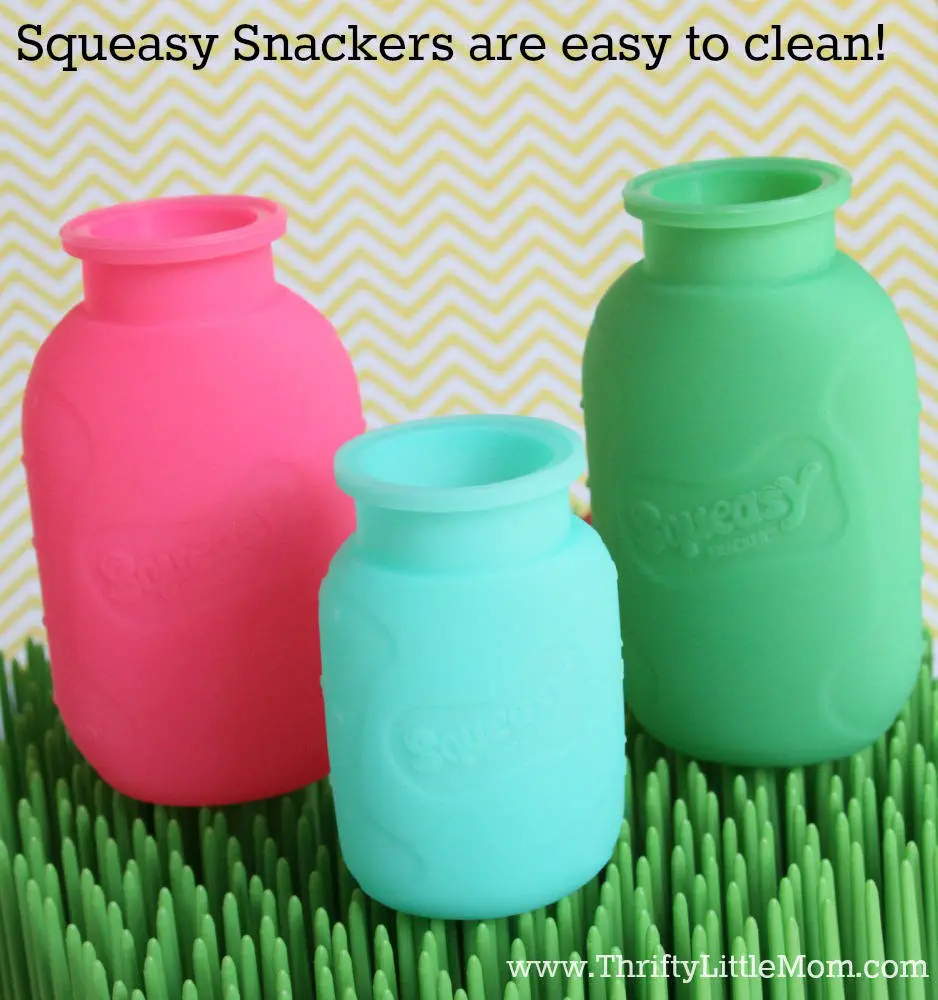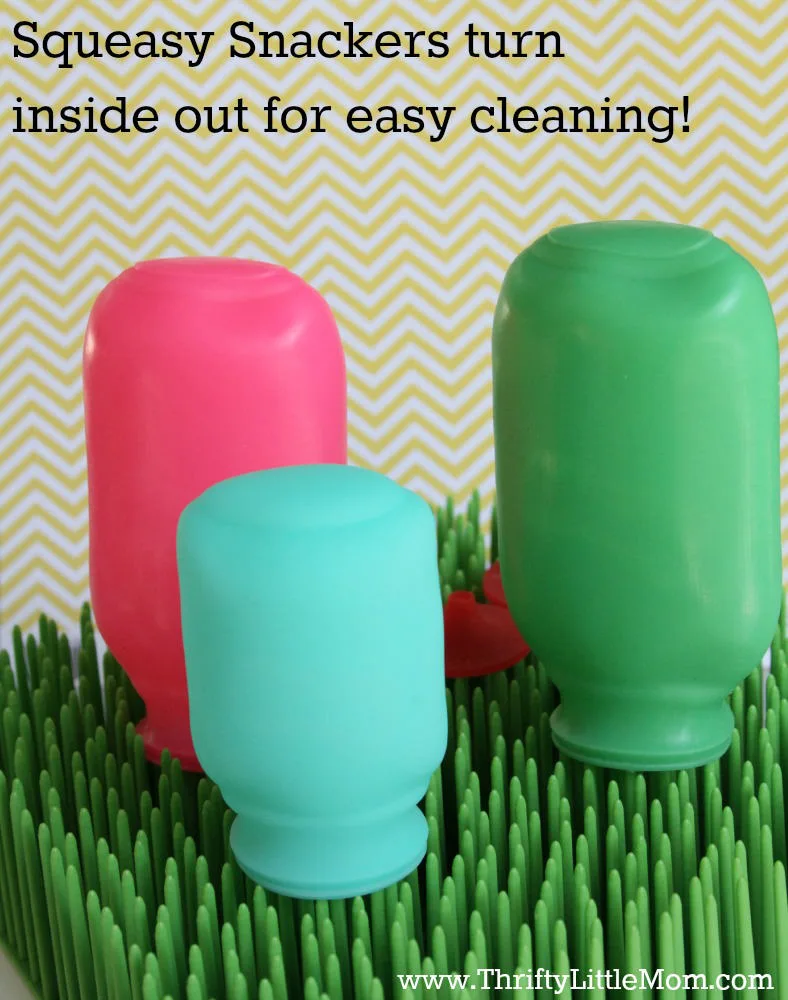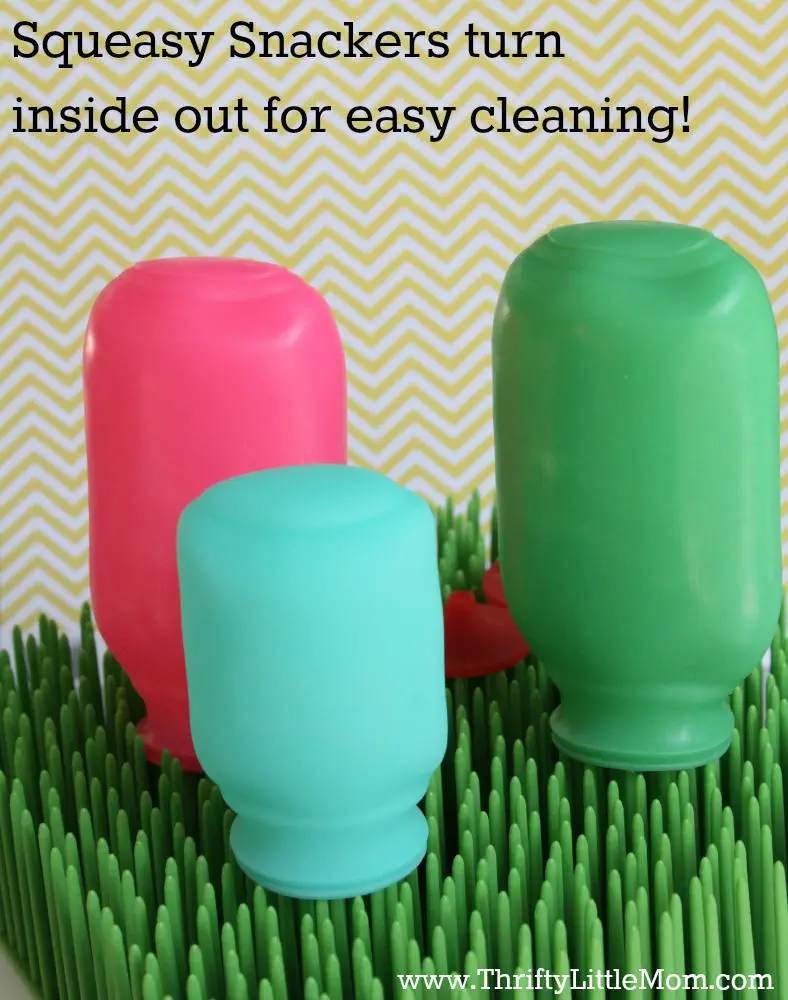 4. Money Saving 
Most things that you can do yourself, save you money.  If you buy a large jar of apple sauce or a container of organic yogurt and load the pouch yourself, you will save money.  Store bought, organic fruit and veggie yogurt pouches cost about $5 for 4 pouches.  For $5, you could most likely double the number of pouches you're filling.  These Squeasy Snackers are about $12-$15 on Amazon but that pays for itself in 2 weeks for me.  I normally pay $5 per box of pouches each week.  Now I have a pouch and drink cup we can take anywhere!
5. Easy to Load
I have found that many refillable pouches on the market today require a funnel to fill your pouch which is just one more expense.  These are made with wide top openings and they stand up on the counter all by themselves.  Other pouches have required me to hold the pouch open with one hand while trying to fill with the other and generally ended in wasted food spilled on the counter and one more mess for me to clean. The Squeasy Snacker opening is wide enough for a Vitamix 5200 Series Blender spout so you can pour in your smoothie or puree with ease.  It's also perfect for a regular spoon!
6. Easy to Drink
So how many you moms out there love pouches because your kid can basically feed themselves? Have you noticed that most pouches fold in half once the are half empty?  I end up still having to help my child get the remaining food out of the pouch by squeezing the bottom up like tube of toothpaste.  This also happens with most of the refillable pouches I've tried out.
When the red spout is in the Squeasy Snacker it has a unique feature. Once your kid starts sucking, the silicone vacuums in so that when they are done with the pouch, the pouch is totally flat and almost all the contents are out.  He never needs my help with this pouch because he can finish it himself.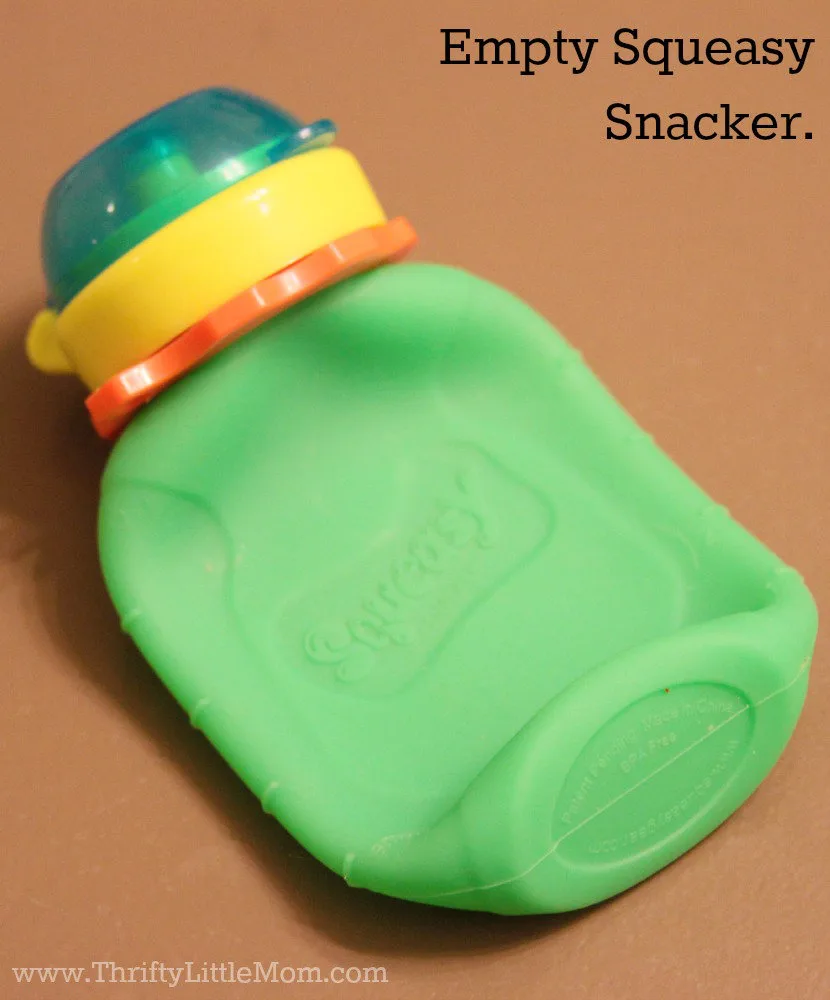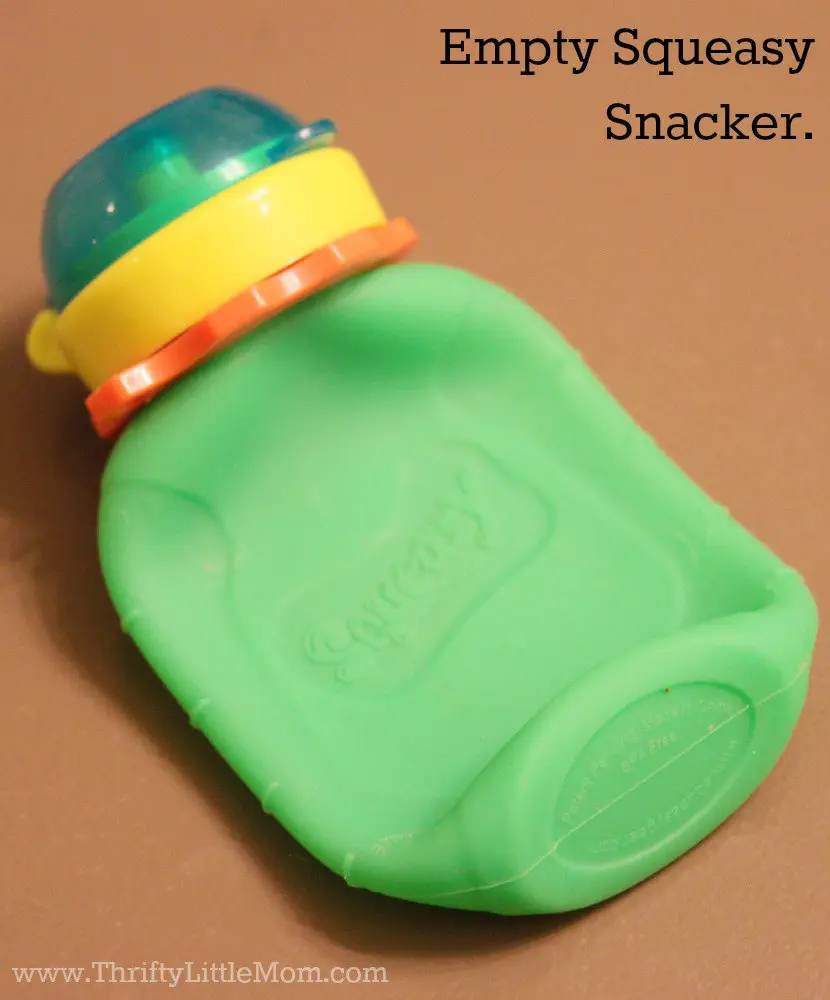 7. Friend Envy
Everywhere I went that my son was drinking out the pouch, moms were asking me about it.  They were pretty excited to see the Squeasy Snackers in action.  They just wanted to hold it since they had never seen a cup/pouch like it before.  Once they got to hold it, they wanted to know where to get it.  If you want to give one a try, check them out on Amazon or the companies website.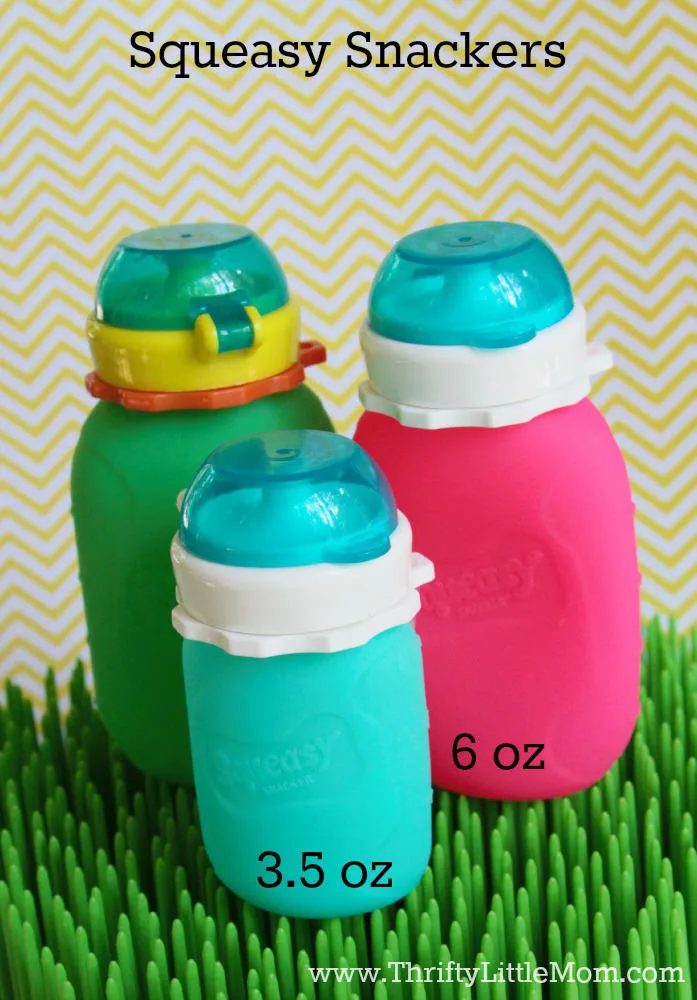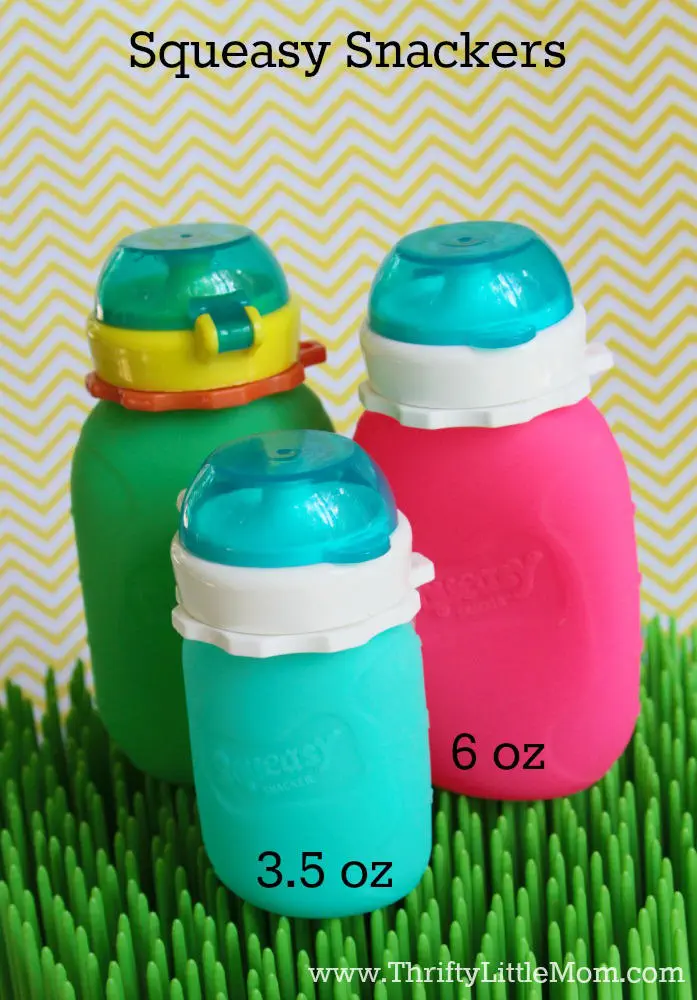 I found very few problems if any with the pouches.  If I had a problem, it was always user error and I can't fault the product from my own goofs.  I highly recommend this easy to clean, leakproof refillable pouch.  We use the 6oz size everyday!  If you want to learn more about this product and others please visit the Squeasy Gear website or watch their Squeasy Snacker video on Youtube.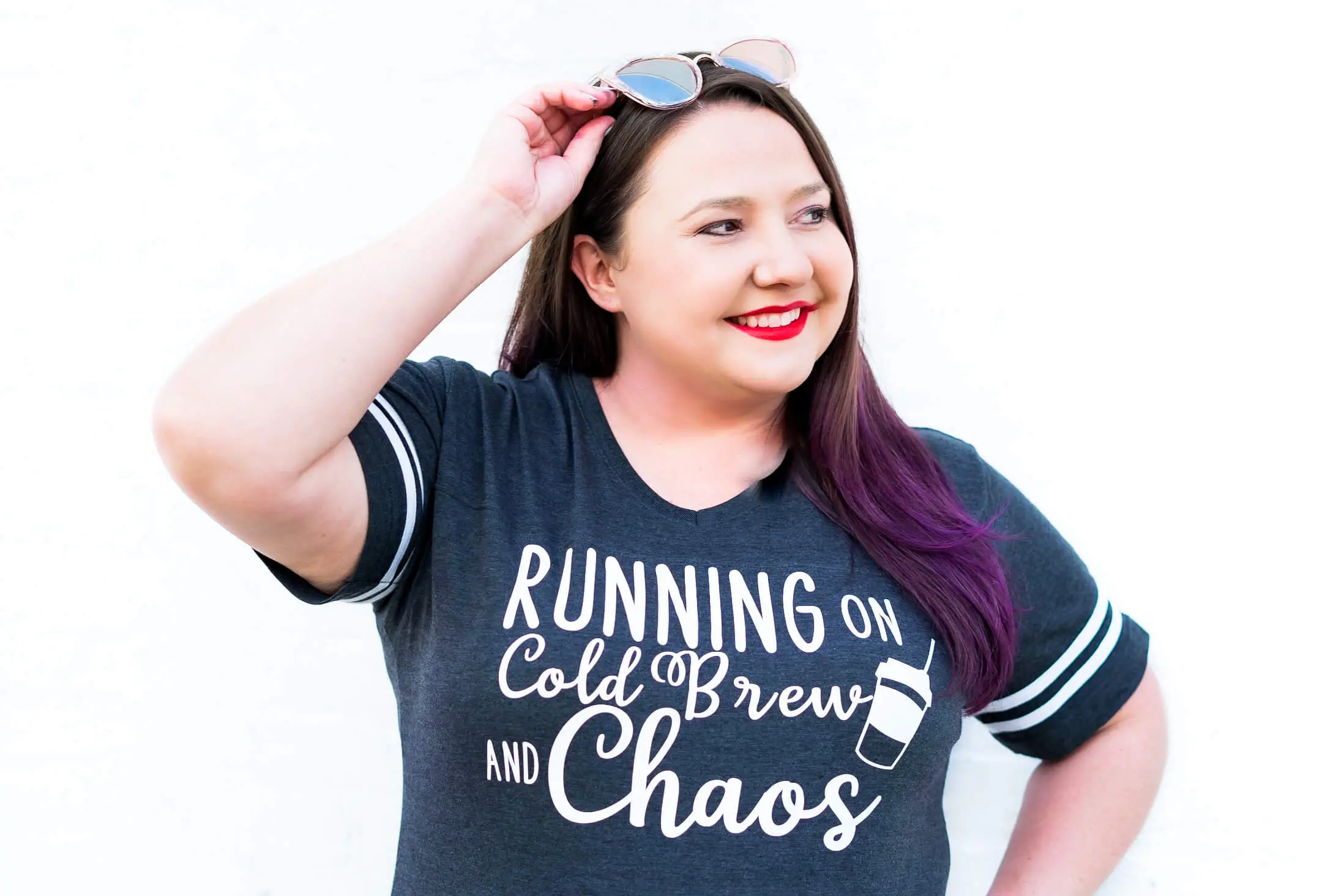 Kim Anderson is the organized chaos loving author behind the Thrifty Little Mom Blog.  She helps other people who thrive in organized chaos to stress less, remember more and feel in control of their time, money, and home. Kim is the author of: Live, Save, Spend, Repeat: The Life You Want with the Money You Have. She's been featured on Time.com, Money.com, Good Housekeeping, Women's Day, and more!