How To Make Zucchini Noodles
This post contains affiliate links. As an Amazon Associate, I earn from qualifying purchases. I also earn from qualifying purchases made with other brands and programs. See my
privacy policy.
Whether you are wanting to sneak veggies into your family favorites or replace carb heavy pasta, zucchini noodles are fantastic.  These noodles are really easy to make if you have the right tools for the job.  Last summer I lost about 10 pounds by replacing a good bit of carbs and pasta in my diet with veggies.  It all started with my Swissmar Borner V-1001 V-Slicer Plus Mandoline.
The reason I decided that I wanted one of these was because 2 years ago I was grocery shopping at Kroger and they announced they were doing a demonstration with a free gift for the first 10 people to arrive.  I was 3 ft. away from the lady when she made the call so I thought, "Dibbs!" and walked on over to see what I might get for free.
Normally I would have just ignored it because I don't need anymore promo items in my junk drawer at home.  I hung out for the WHOLE presentation because we were told if we left we wouldn't' get the FREE gift.  The lady basically demonstrated how to cut veggies and fruits with this crazy mandolin slicer that I had never seen in action before.  It was amazing!  What wasn't amazing was the moment she said "3 easy payments" and I was "unhooked".  This cutter was around $100.  I walked away with a little plastic sawing knife that could turn a watermelon into a basket!  "Um yes, hi…can I return this thingy and get the last 10 minutes of my life back please? Mmkay, thanks!"
However I couldn't shake how awesome it would be to cut veggies up like that so I went on a quest to find one that was more reasonably priced and did the functions I liked best from the expensive one.  That's when I ordered the Swissmar Borner V-1001 V-Slicer Plus Mandoline from Amazon. I have been extremely pleased with this cutter and it can go right into the top rack of the dishwasher when I'm done!  Here's how to make zucchini noodles!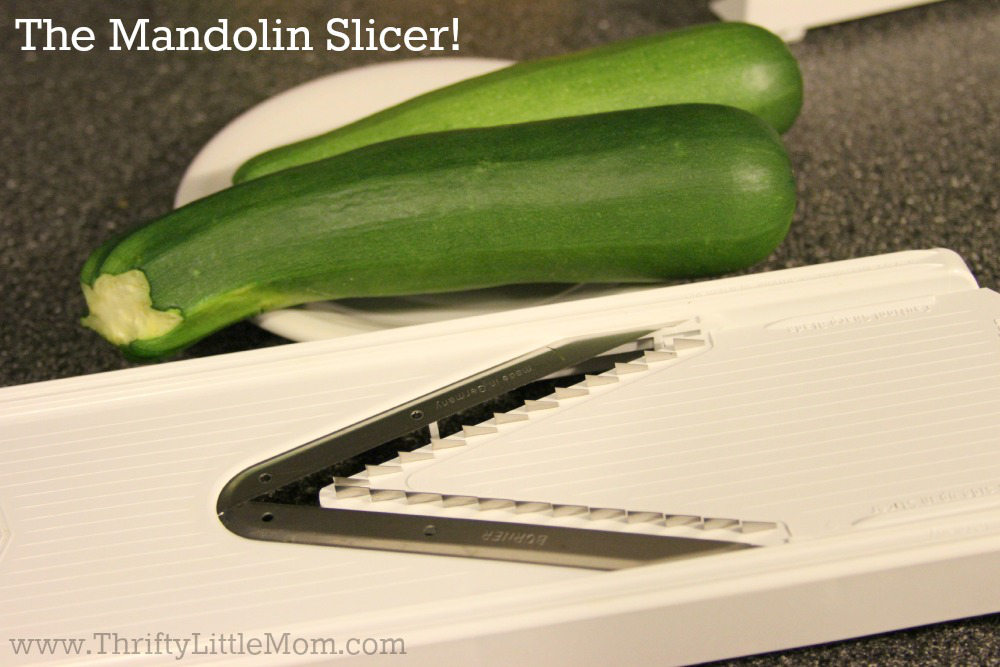 Step 1: Put in your julienne attachment!  Watch out these are sharp!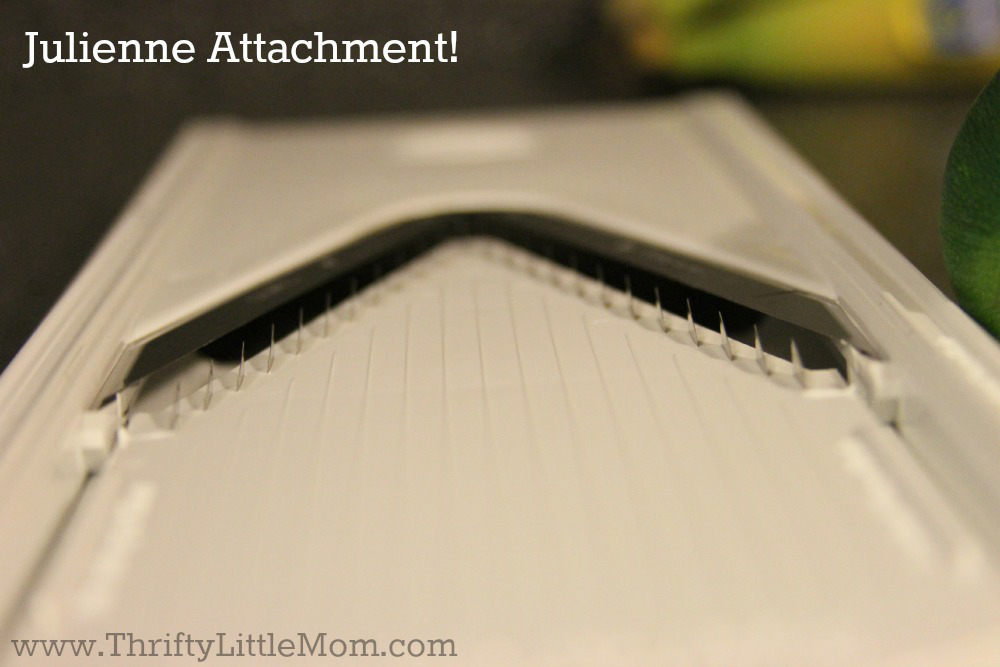 Step 2: Load your zucchini!  I find that cutting them in half makes them stay on the hand-held slider better (which has prongs protruding to hold stuff in place).  Make sure you follow all the manufacturer instructions for proper loading and safe handling of these cutters.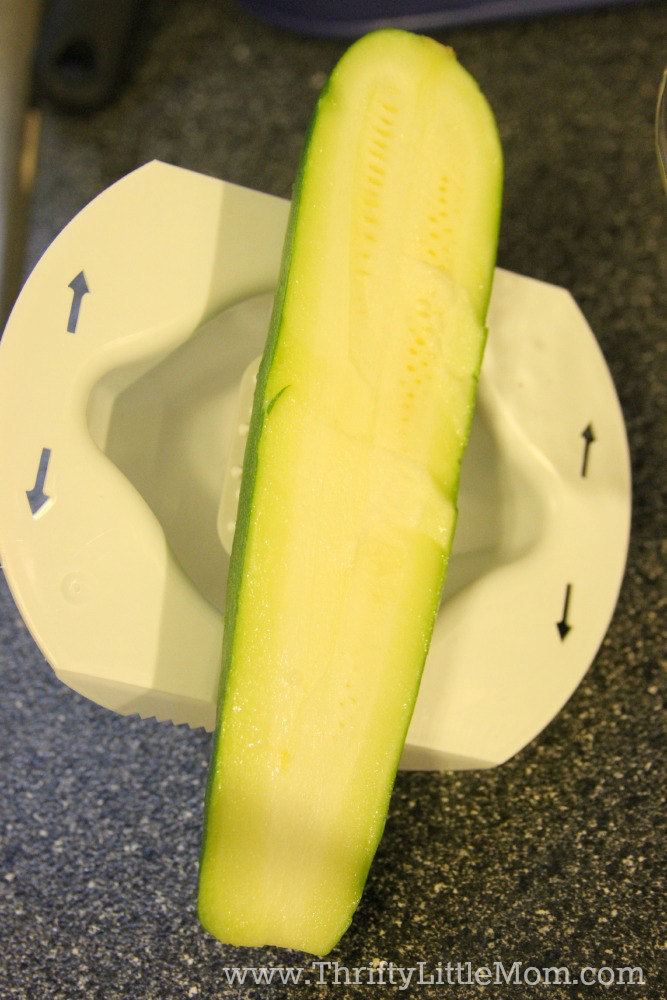 Step 3: Start sliding the zucchini back and forth according to the product directions!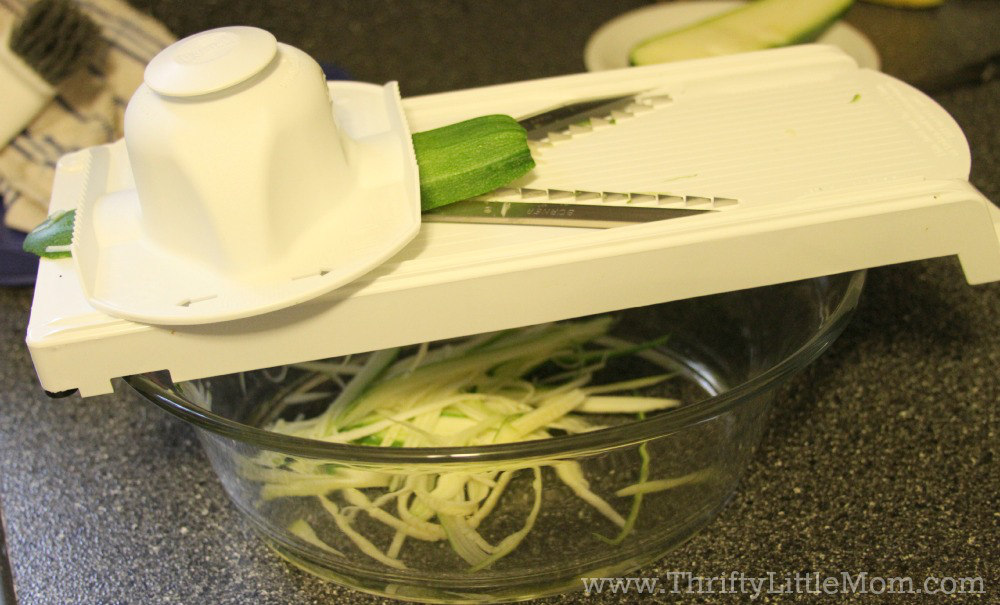 Step 4: Seconds later you will be staring at a yummy looking bowl of zucchini noodles!  You can easily replace your pasta noodles with these!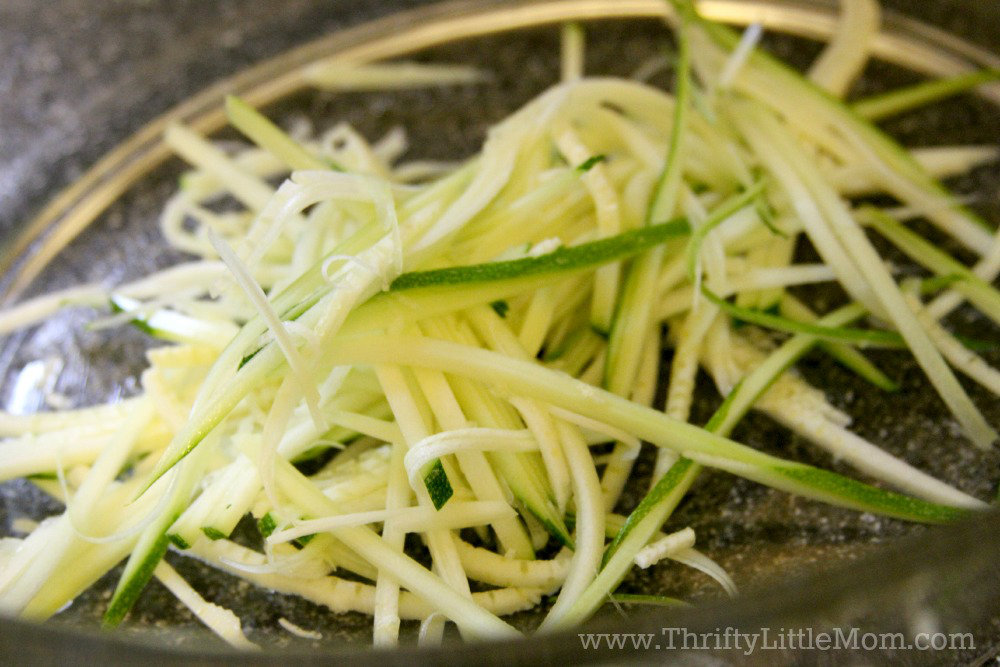 Step 5: Or you can add them to your favorite pasta dishes to sneak in some extra veggies!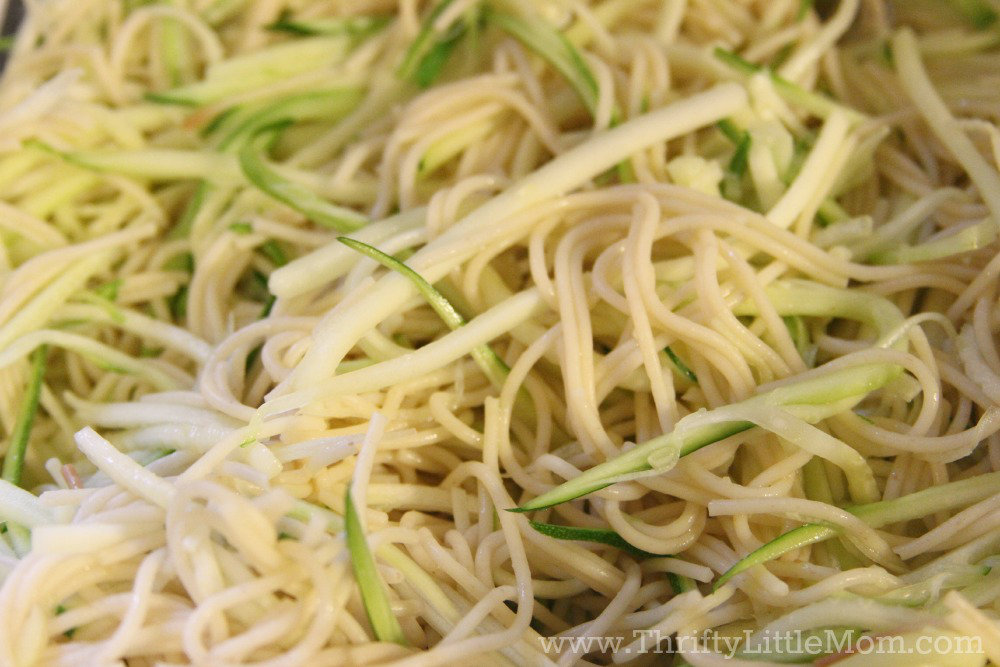 I sneak mine into my spaghetti pizza bake recipe.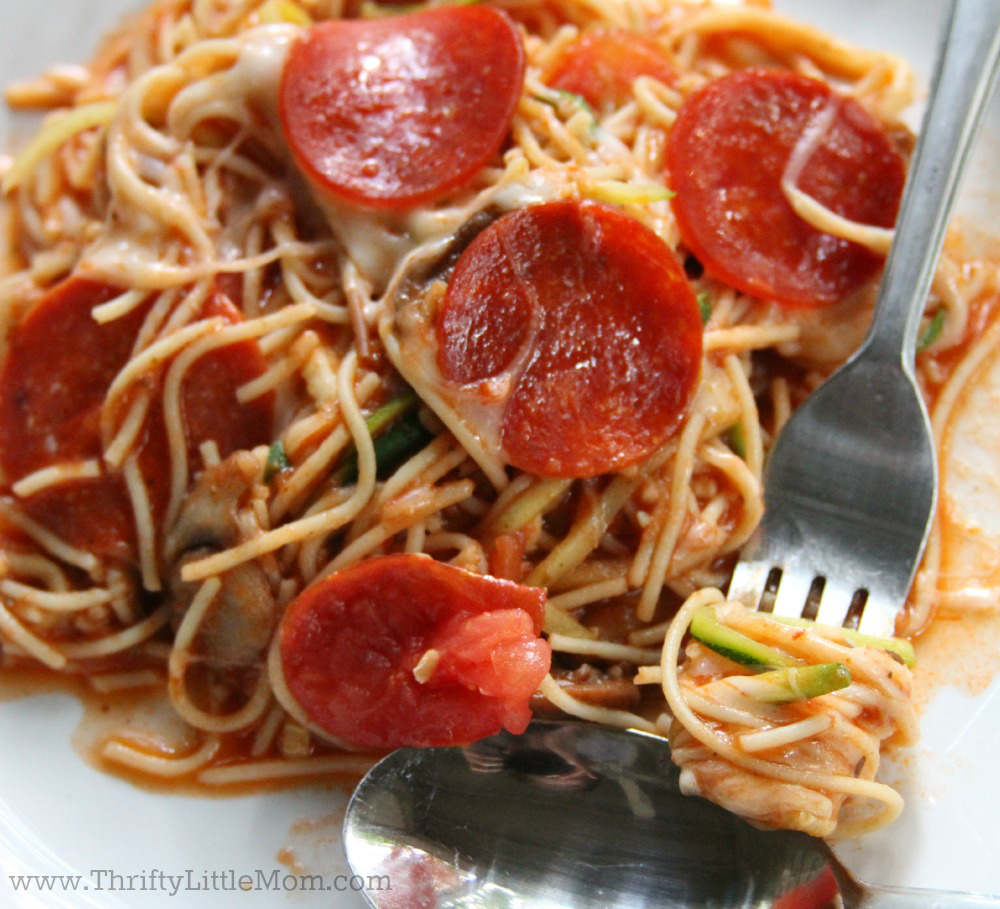 I hope this post has helped you discover how to make zucchini noodles.  These cutters are great for all kind of projects from french fries, to hash browns to apple slices!  If you don't own a mandolin slicer and you love adding lots of fresh veggies and fruits to your diet, these are perfect!  These would make great Christmas or Birthday wish list additions.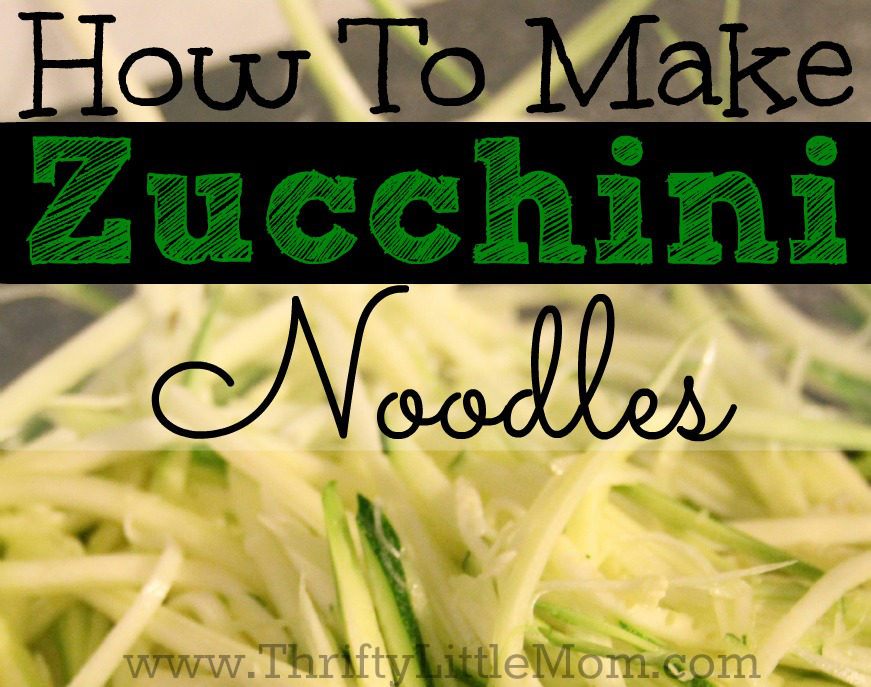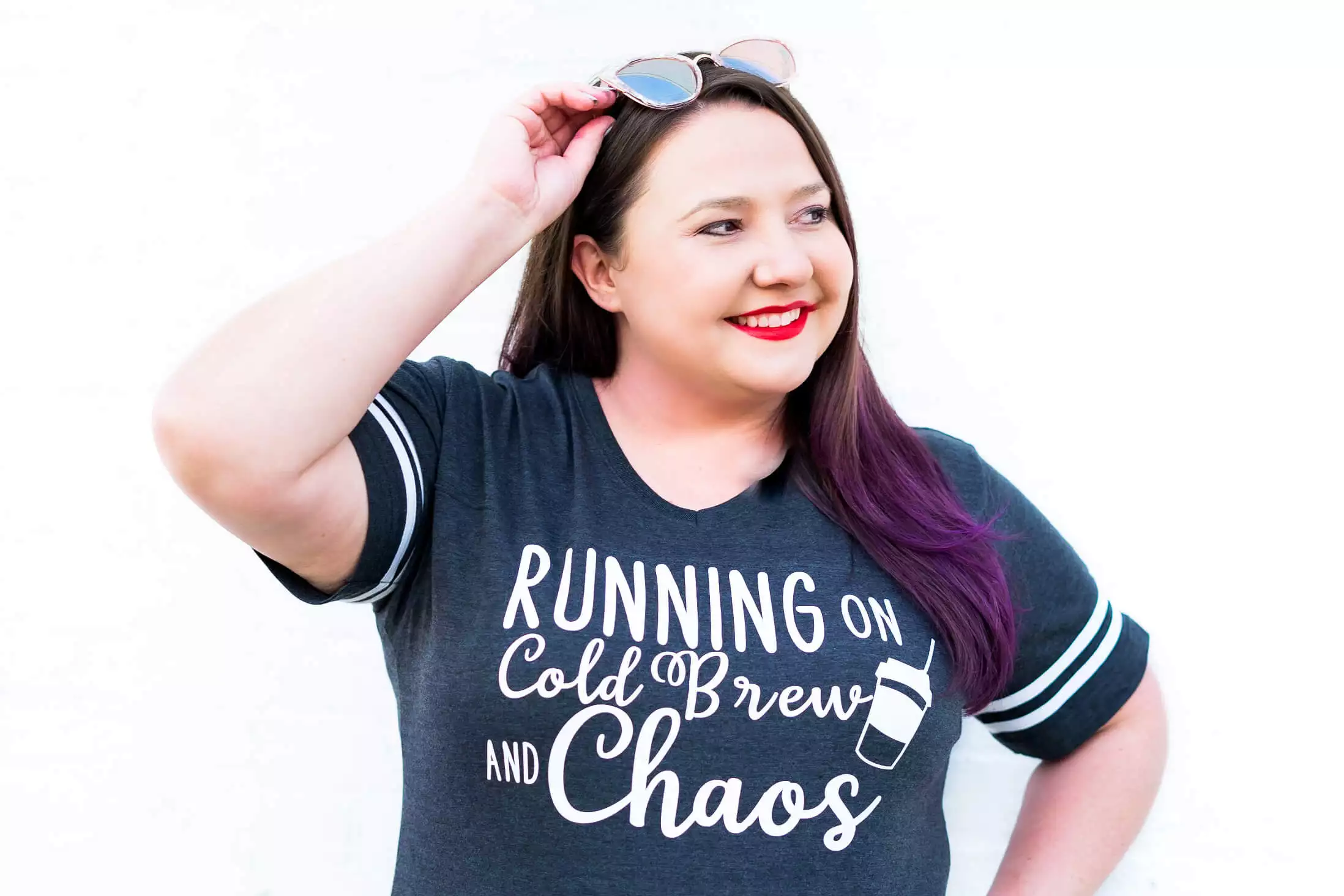 Kim Anderson is the organized chaos loving author behind the Thrifty Little Mom Blog.  She helps other people who thrive in organized chaos to stress less, remember more and feel in control of their time, money, and home. Kim is the author of: Live, Save, Spend, Repeat: The Life You Want with the Money You Have. She's been featured on Time.com, Money.com, Good Housekeeping, Women's Day, and more!