DIY Chalkboard Pumpkin Sign
This post contains affiliate links. As an Amazon Associate, I earn from qualifying purchases. I also earn from qualifying purchases made with other brands and programs. See my
privacy policy.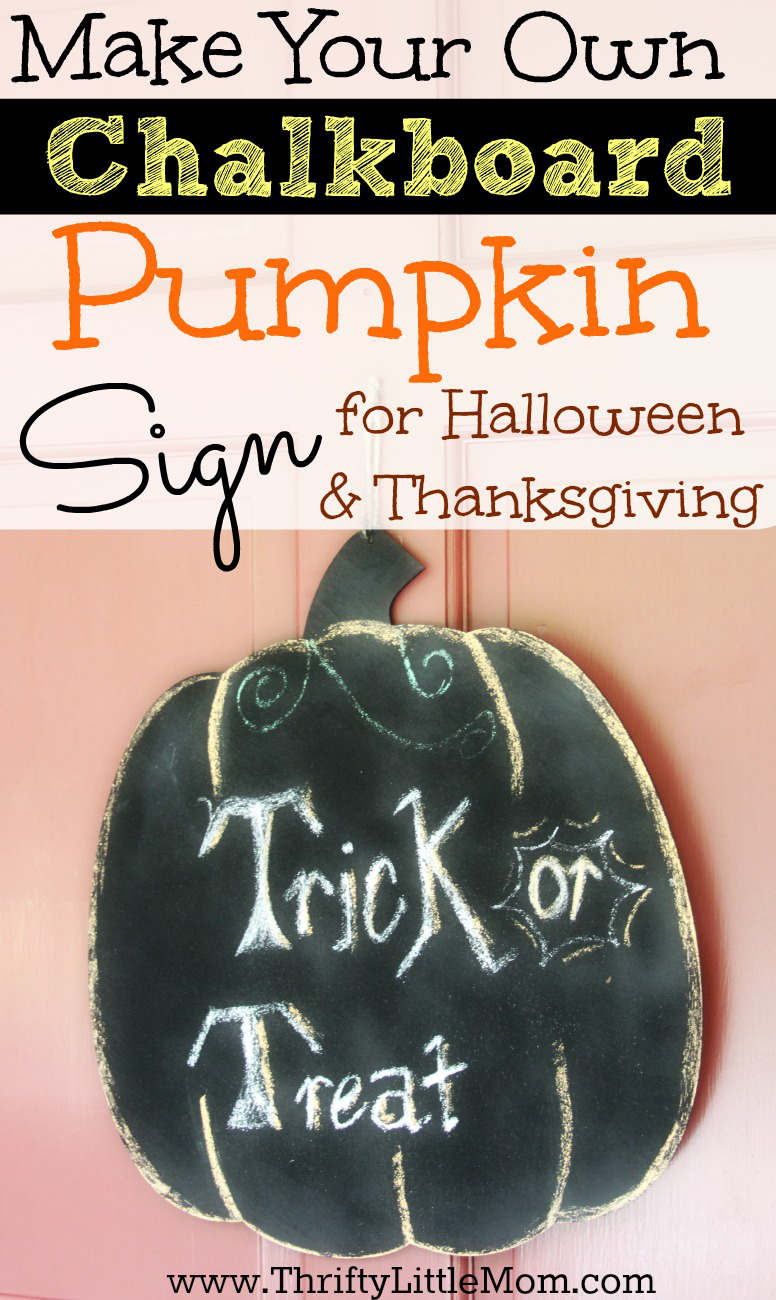 Chalkboard.  It's all the rave right now.  I see it everywhere and it's awesome.  It's adorable!  While picking up a few things at Hobby Lobby a few weeks ago I found this super adorable wooden pumpkin that screamed "spray me with chalkboard paint and make me amazing!"  Not literally, but in my head it did!  This simple, thrifty project can work for Halloween and Thanksgiving since you can create your own sayings on the board anytime you want.  Here's how you can make your own DIY chalkboard pumpkin sign!
Supplies:
Flat Wooden Pumpkin Cut Out from Hobby Lobby (About $3 with 40% off sale price).
Chalkboard Spray Paint ($4 at Home Improvement Store)
Plain Black Matte Spray Paint (Optional)
Chalk ($1 Target)
Total Project Cost For Me- $9.00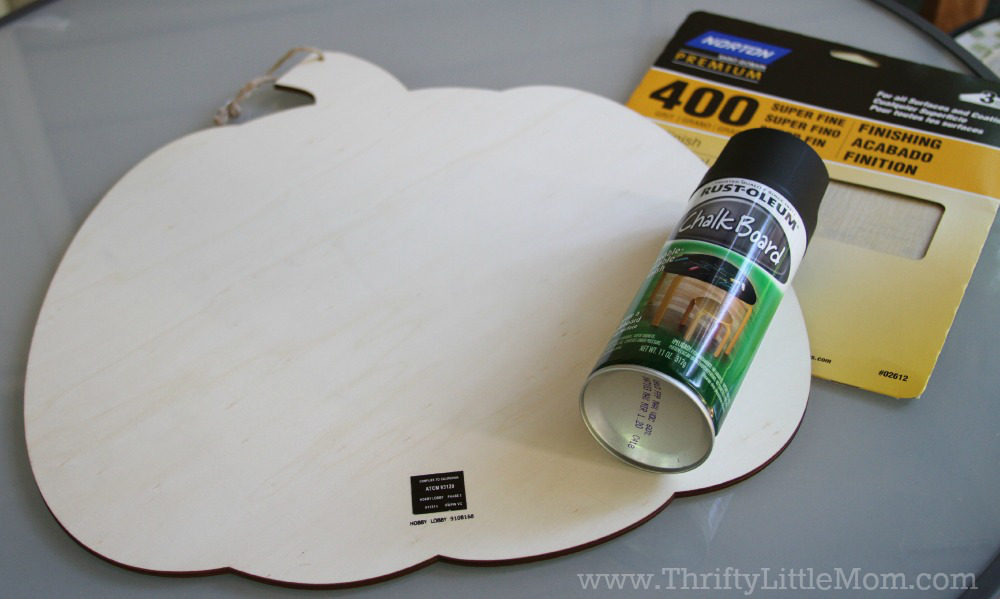 Step 1: Sand the wooden pumpkin down on the side you plan to paint.  I used 400 super fine sand paper.
Step 2: Wipe off all the dust from sanding.
Step 3: I primed the wooden pumpkin with several coats of black matte spray paint so that I wouldn't have to use so many layers of chalkboard paint.  Once you have good coverage with the primer paint and it's dry, start your layers of chalkboard paint. (I did 4 coats of chalkboard paint).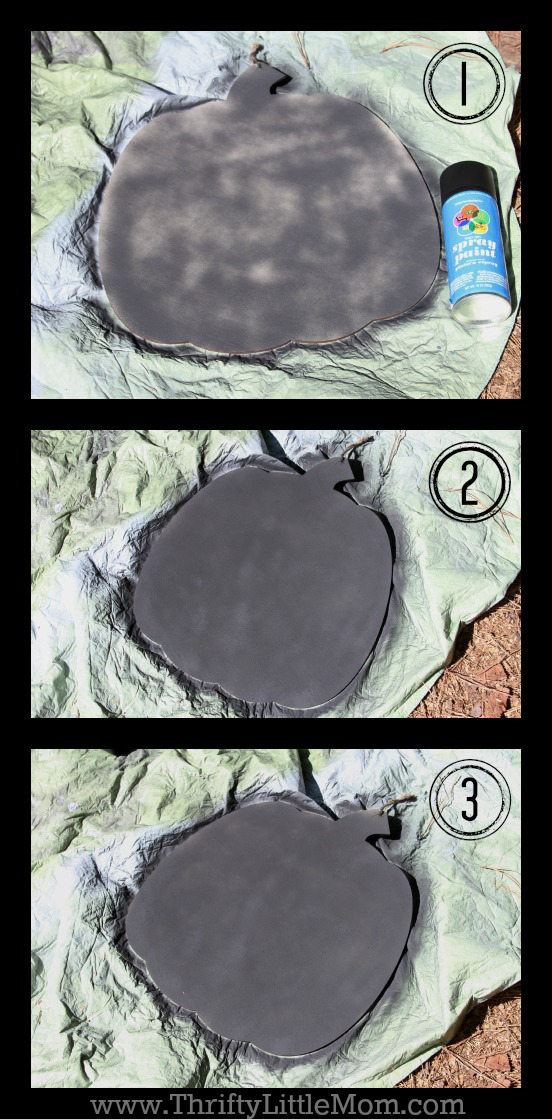 Step 4: Once all the paint has dried you are ready to decorate.  I used a box of colored chalk that I picked up from the school section at Target.  I outlined the pumpkin to make it pop.
Note: One thing I should have done first was "prime" the whole board with a light layer of white chalk and then erased it before I started writing.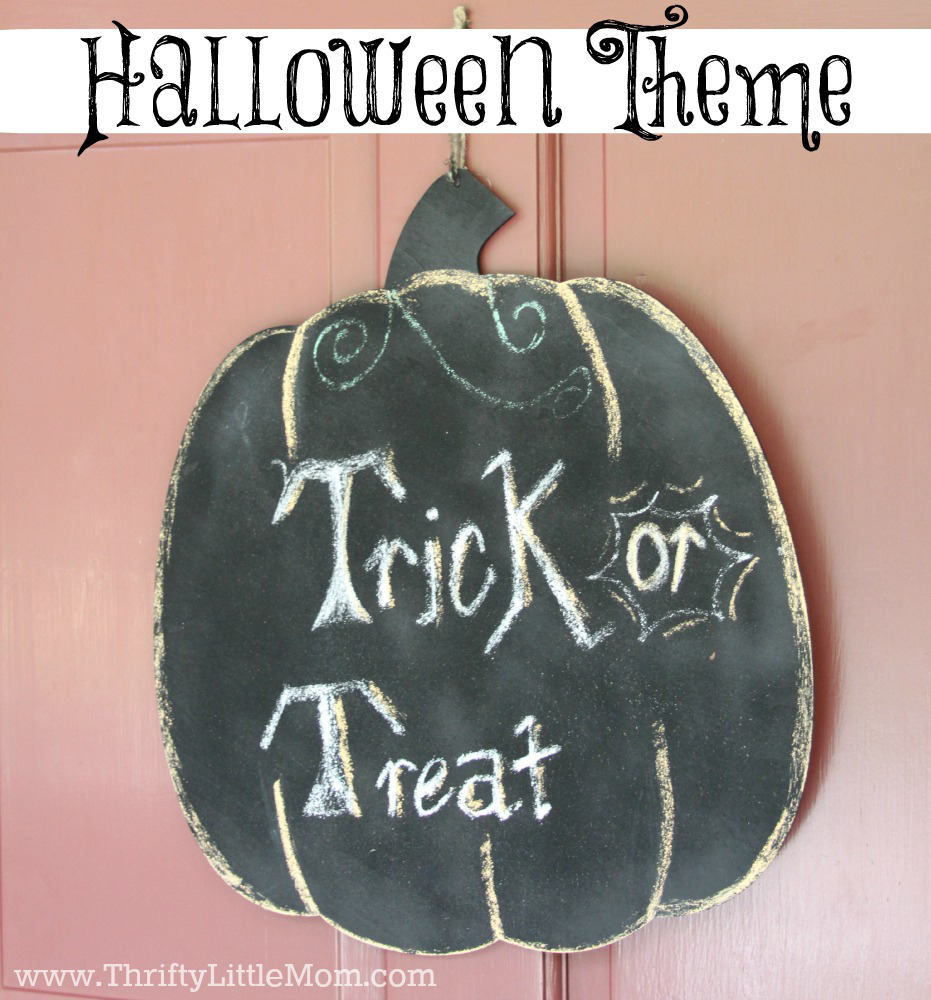 Step 5: The Thanksgiving themed board below is the same as the Halloween one.  As you can see, I should have primed the board with a layer of white chalk before I wrote "Trick of Treat" on the first one but it turned out pretty cute in my opinion.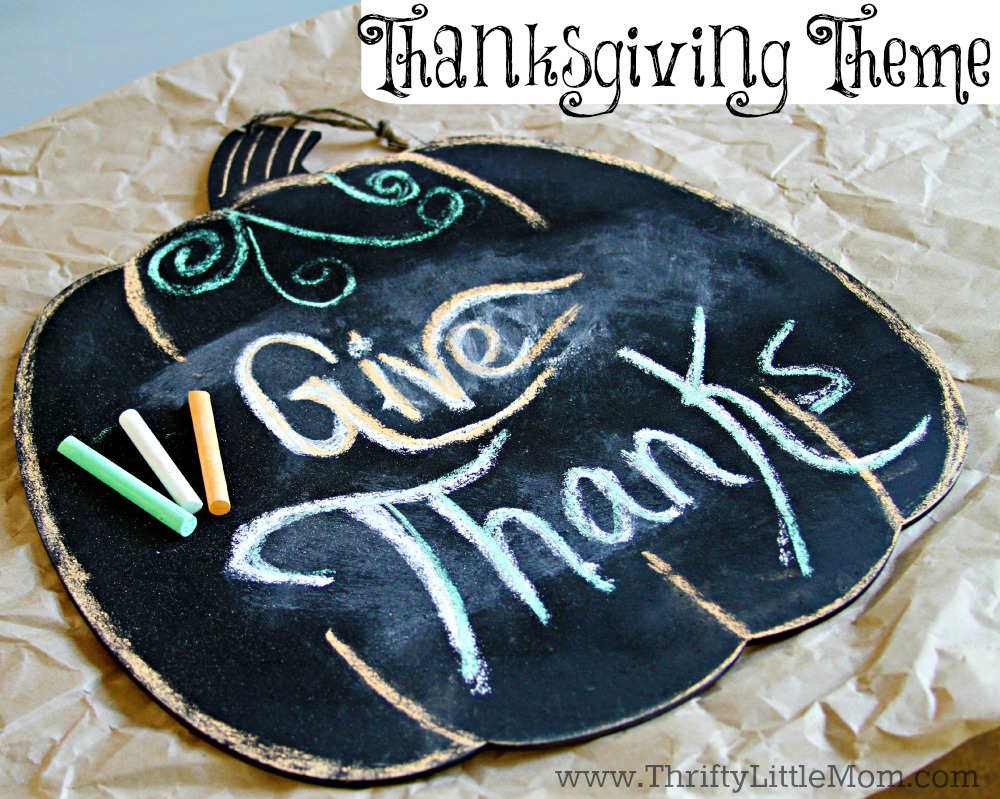 I hope this post gives you a little chalkboard inspiration for your fall holidays.  I'm getting ready while drinking an iced pumpkin latte!  Do you have a favorite fall decoration that you enjoy admiring each year?  If you end up making one yourself I'd love to see pictures of your DIY chalkboard pumpkin sign!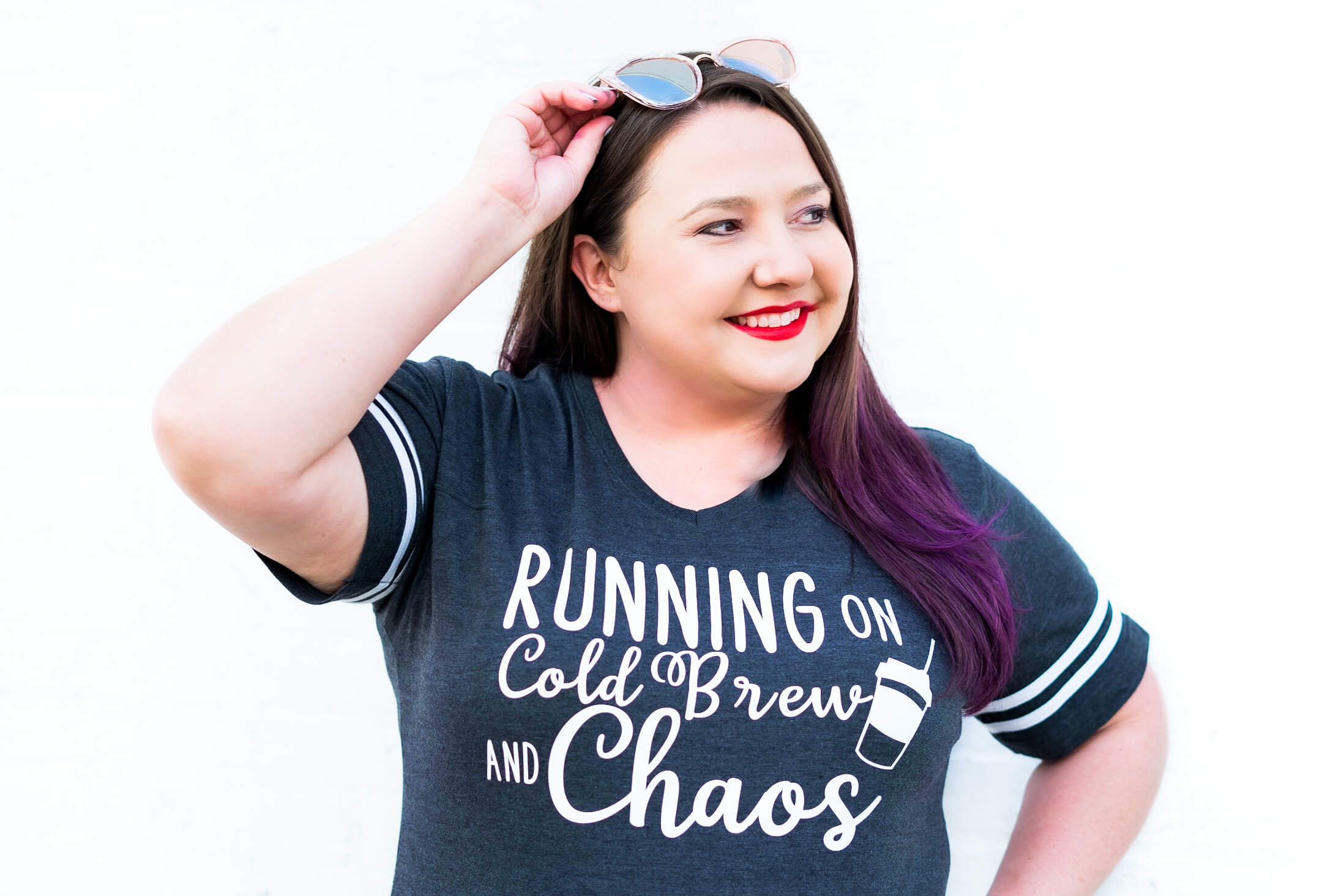 Kim Anderson is the organized chaos loving author behind the Thrifty Little Mom Blog.  She helps other people who thrive in organized chaos to stress less, remember more and feel in control of their time, money, and home. Kim is the author of: Live, Save, Spend, Repeat: The Life You Want with the Money You Have. She's been featured on Time.com, Money.com, Good Housekeeping, Women's Day, and more!