Creamy Double Pumpkin Cheesecake Trifle
This post contains affiliate links. As an Amazon Associate, I earn from qualifying purchases. I also earn from qualifying purchases made with other brands and programs. See my
privacy policy.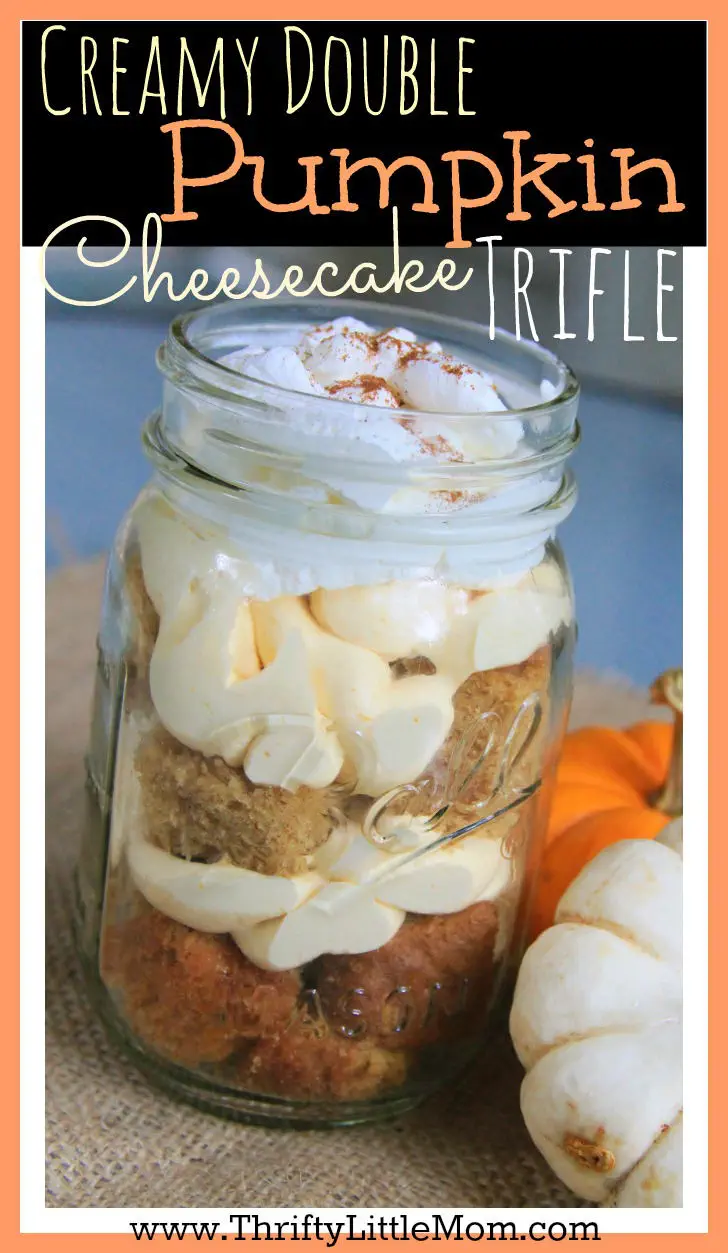 True confessions of Kim Anderson here.  I love making really easy, non-bake desserts.  As you may know, I'm not a fan of measuring.  That's why I love to create desserts like this, Creamy Double Pumpkin Cheesecake Trifle, where I have minimal work for maximum effect.
I like to pretend I'm fancy when in reality I have a strong aversion to putting in the time it takes to make things fancy.  Especially when I have a toddler having a random melt down in the middle of the kitchen involving a missing Ninja Turtle.
This will be my go-to pot luck dessert this season because it's ridiculously easy and sure to be a crowd pleaser that doesn't require me to pre-heat anything.  If you want to look fancy without all the work, you should try making one of these too this holiday season.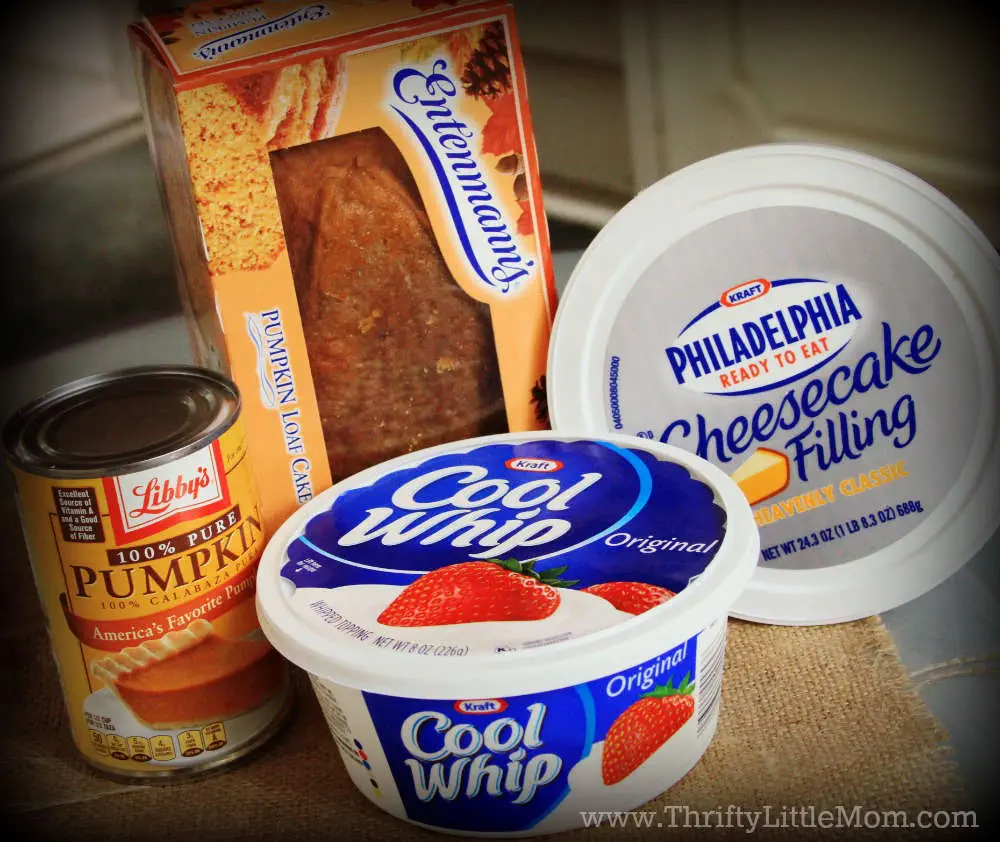 Ingredients:
Homemade or Store Bought Pumpkin Pound Cake or Pumpkin loaf
1 Container of Philadelphia Ready to Eat Cheesecake Filling
1 Container of Cool Whip
1/2 cup Pumpkin Puree
Clear glass serving dishes or jars
If you are looking for a trifle bowl, or handy holiday dish, I like the look of this Anchor Hocking Presence Footless Trifle with White Plastic Lid I found on Amazon because it comes with a lid and you can take it with you!  No big stem to keep you from storing your trifles in the fridge or balancing it in the car.  You can use it for other stuff too.  I've like all my Anchor Hocking brand dishes and this one is really thrifty at right around $12.00.
Step 1:Dump the entire container of Philadelphia Ready to Eat Cheesecake Filling into a large mixing bowl with 3/4 of a container of cool whip (if you plan to add your own whipped cream instead of cool whip to the top, go ahead and dump in the whole container of cool whip.)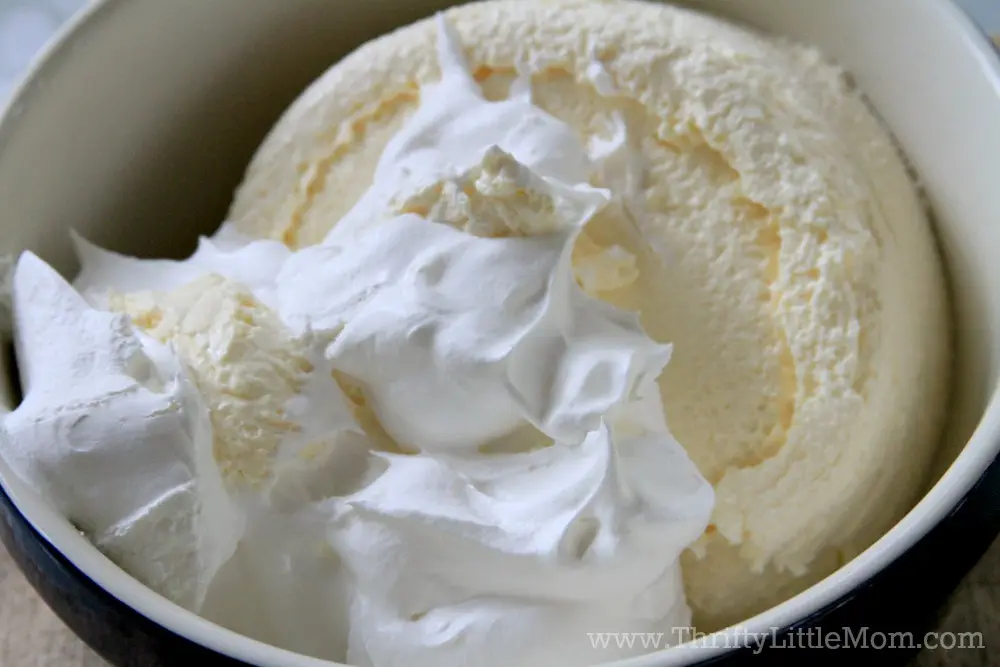 Step 2: Use a mixer to blend the two ingredients together!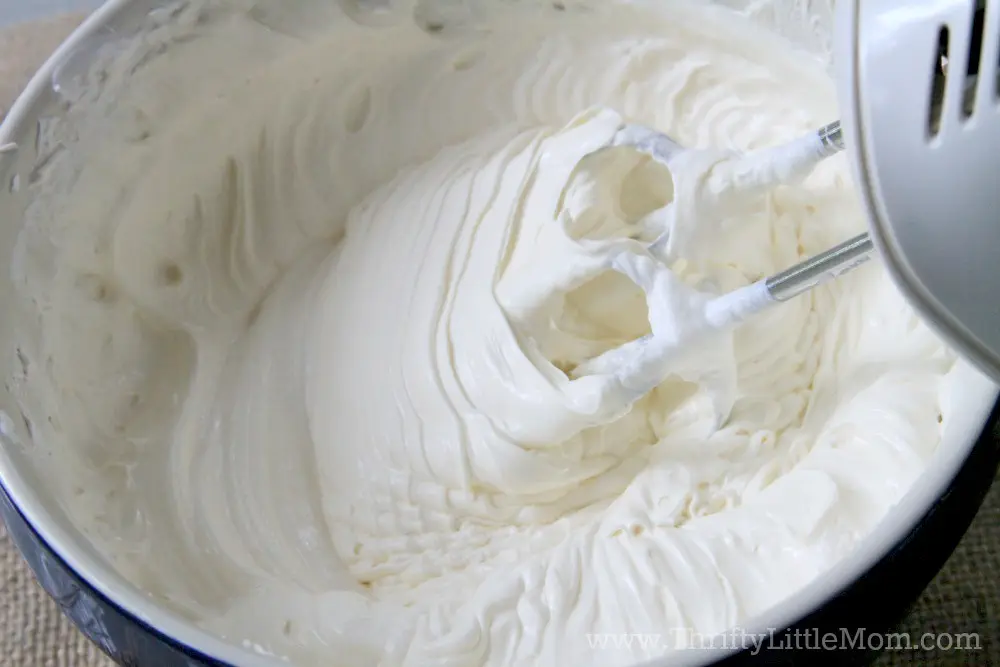 Step 3: Add 1/2 of a can of pumpkin puree to your cheesecake & cool whip mix.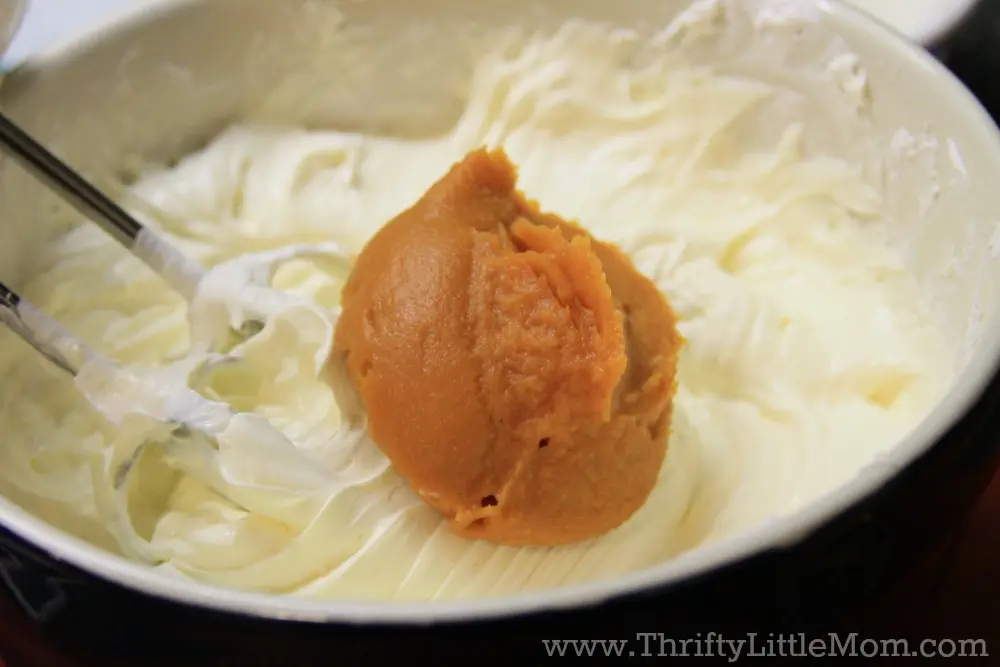 Step 4: Blend them all together in perfect pumpkin lovin' harmony!  WARNING:  You probably won't want to lick the mixers.  You know the old saying… once you pop…you just can't…stop from eating the whole bowl.  This mixture will from this time forth be called "pumpkin cheesecake lovin' goodness".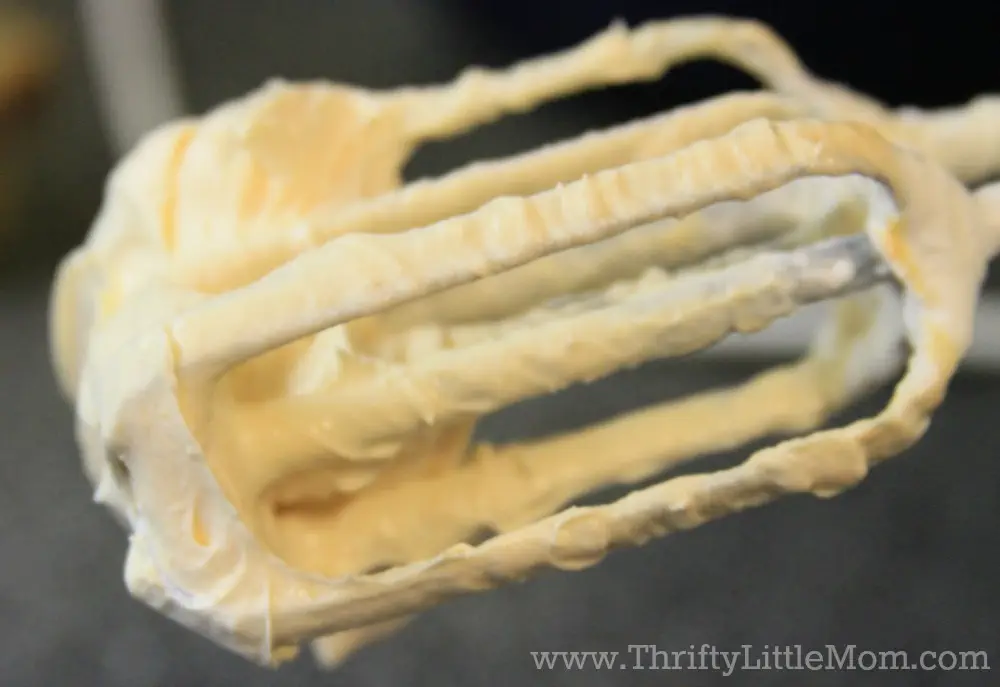 Step 5: Cut your pumpkin loaf up into little cubes.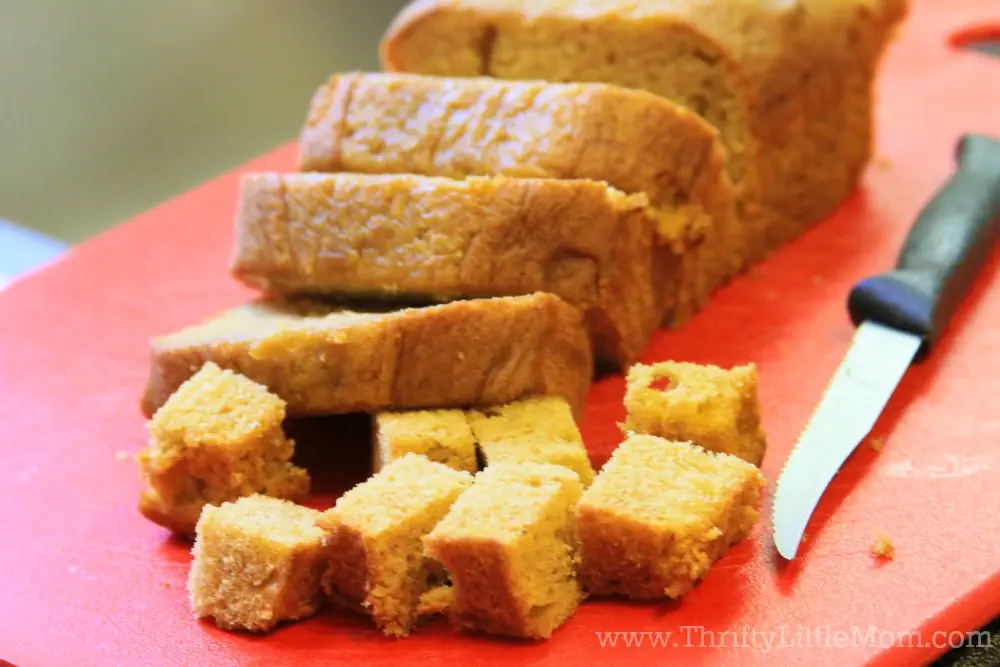 Step 6: Drop your sweet little cubes down into a clear sided glass trifle dish.  You can also make these single serve by using Mason Jars or clear glassware like I did!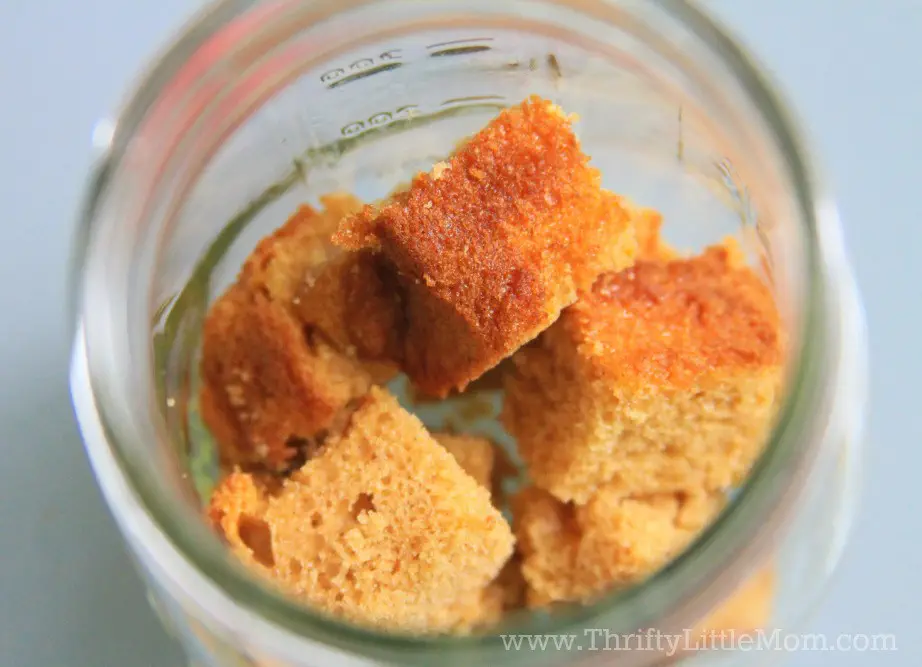 Step 7: Load your pumpkin cheesecake lovin' goodness into a zip top bag and cut off one of the tips of the bag to create your own icing bag.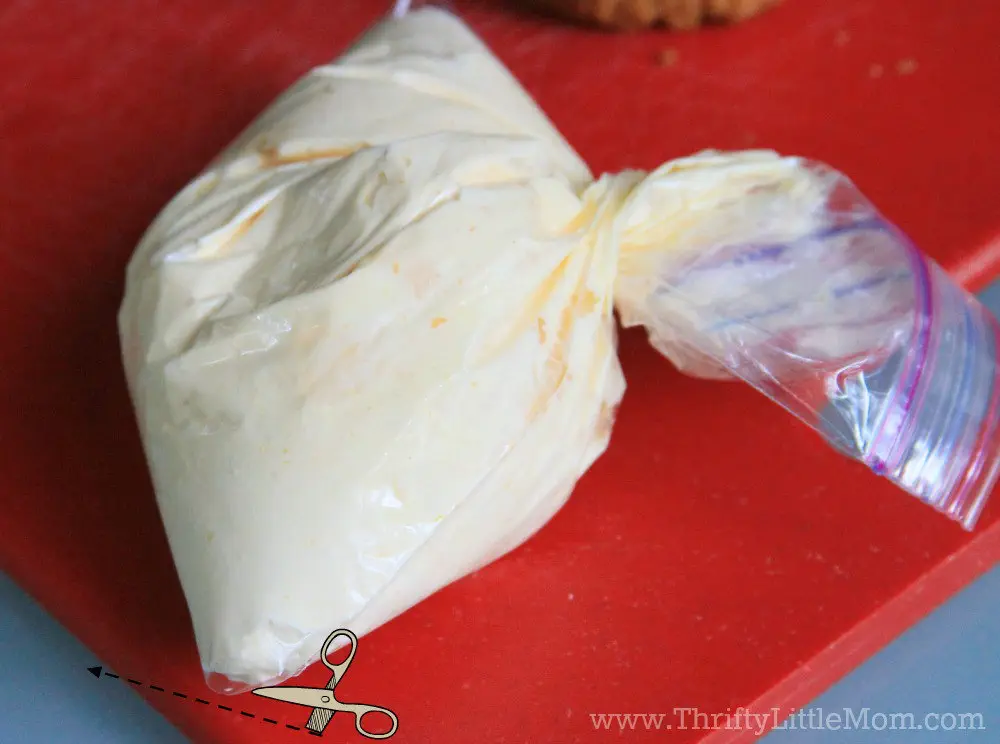 Step 8: Squeeze all the air out of your bag and prepare to load your jar with pumpkin cheesecake lovin' goodness!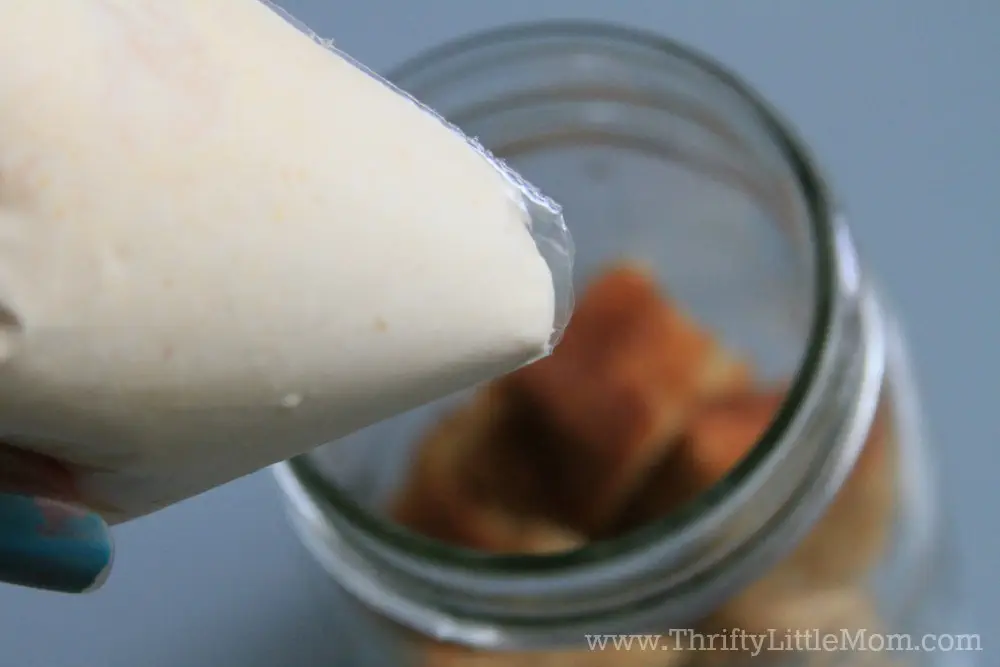 Step 9: Squeeze in one layer of pumpkin cheesecake lovin' goodness.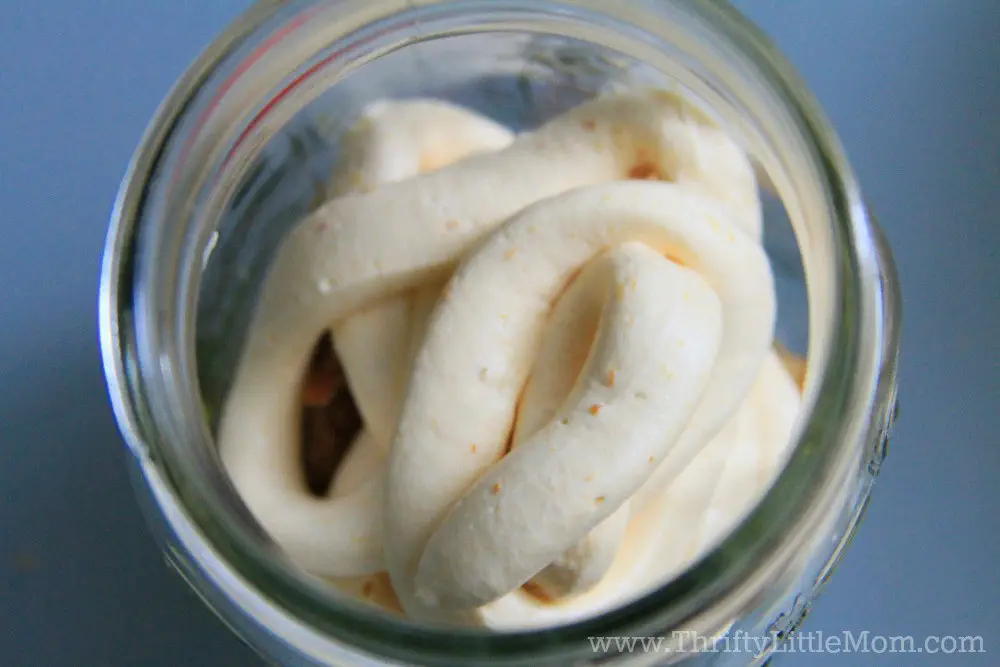 Step 10: Then add another layer of pumpkin loaf on top of your rich, creamy layer of pumpkin cheesecake lovin' goodness.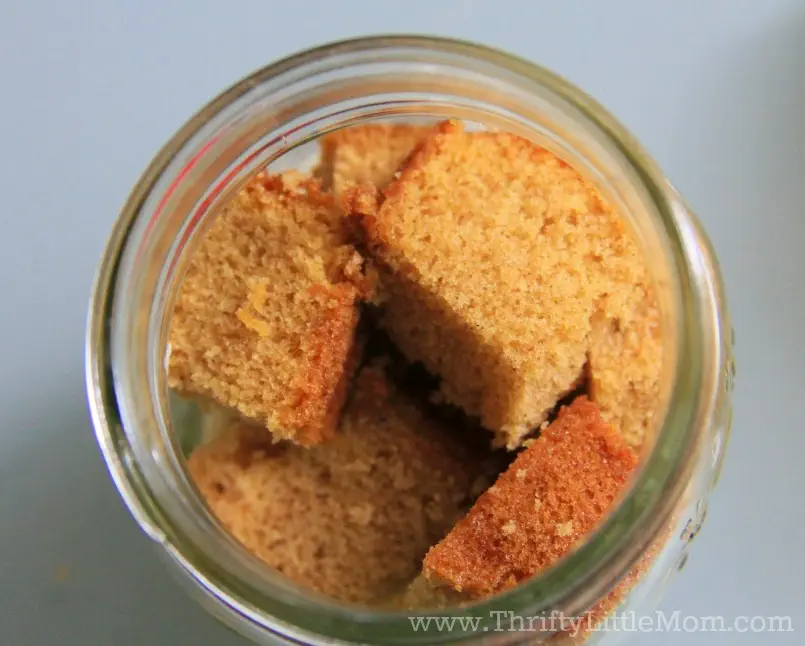 Step 11: Use your make-shift icing bag to fill in another decadent layer of pumpkin cheesecake lovin' goodness.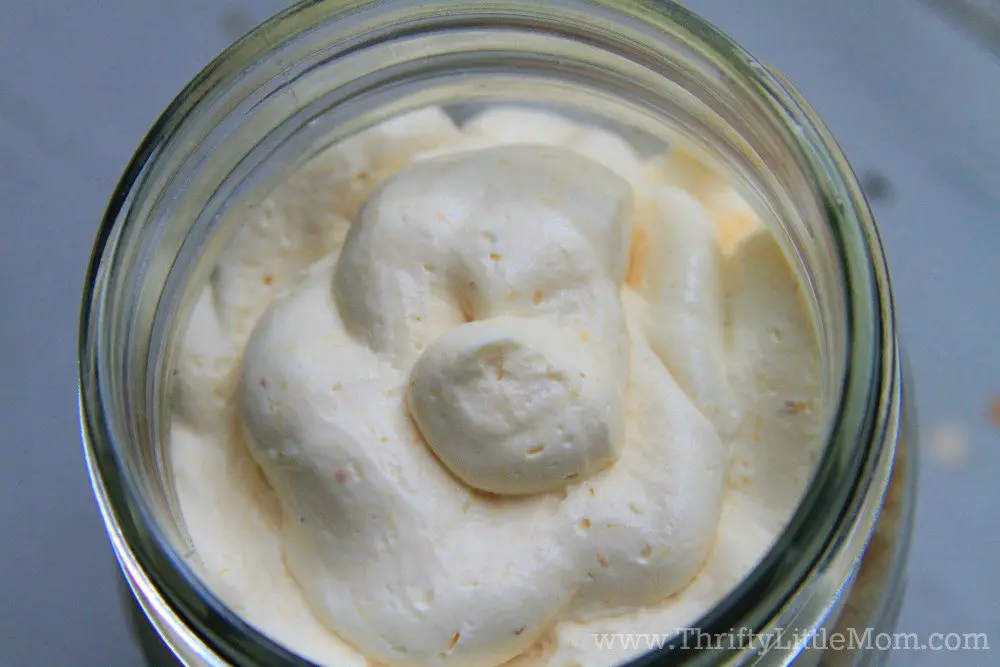 Step 12: Top your jar or dish off with a layer of cool whip or whipped cream depending on how fancy you want to get and sprinkle with a little pumpkin spice or cinnamon just for effect.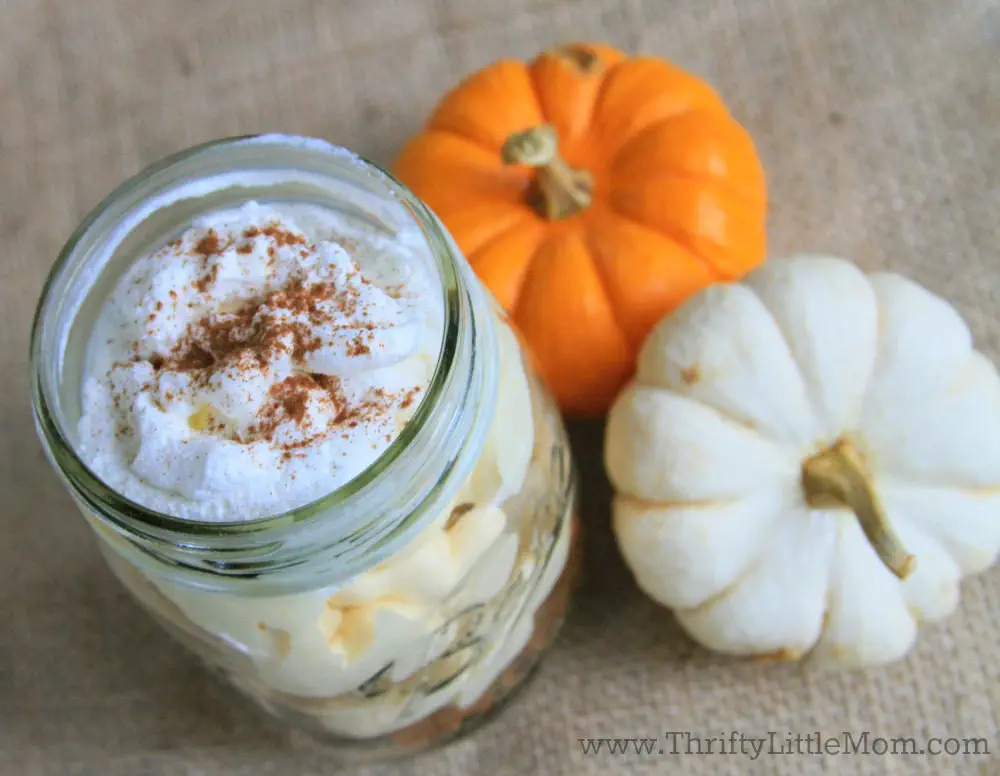 There you have it!  That's how you too can make this easy peasy Creamy Double Pumpkin Cheesecake Trifle all by yourself.  Even if you have a screaming toddler laying in your kitchen floor.  Even if you only have 30 minutes before you head out to Thanksgiving pot luck dinner.  Whatever it is, you can look fancy and this recipe can help.
What is your favorite fall gathering dessert?
Please share your answer in the comments section!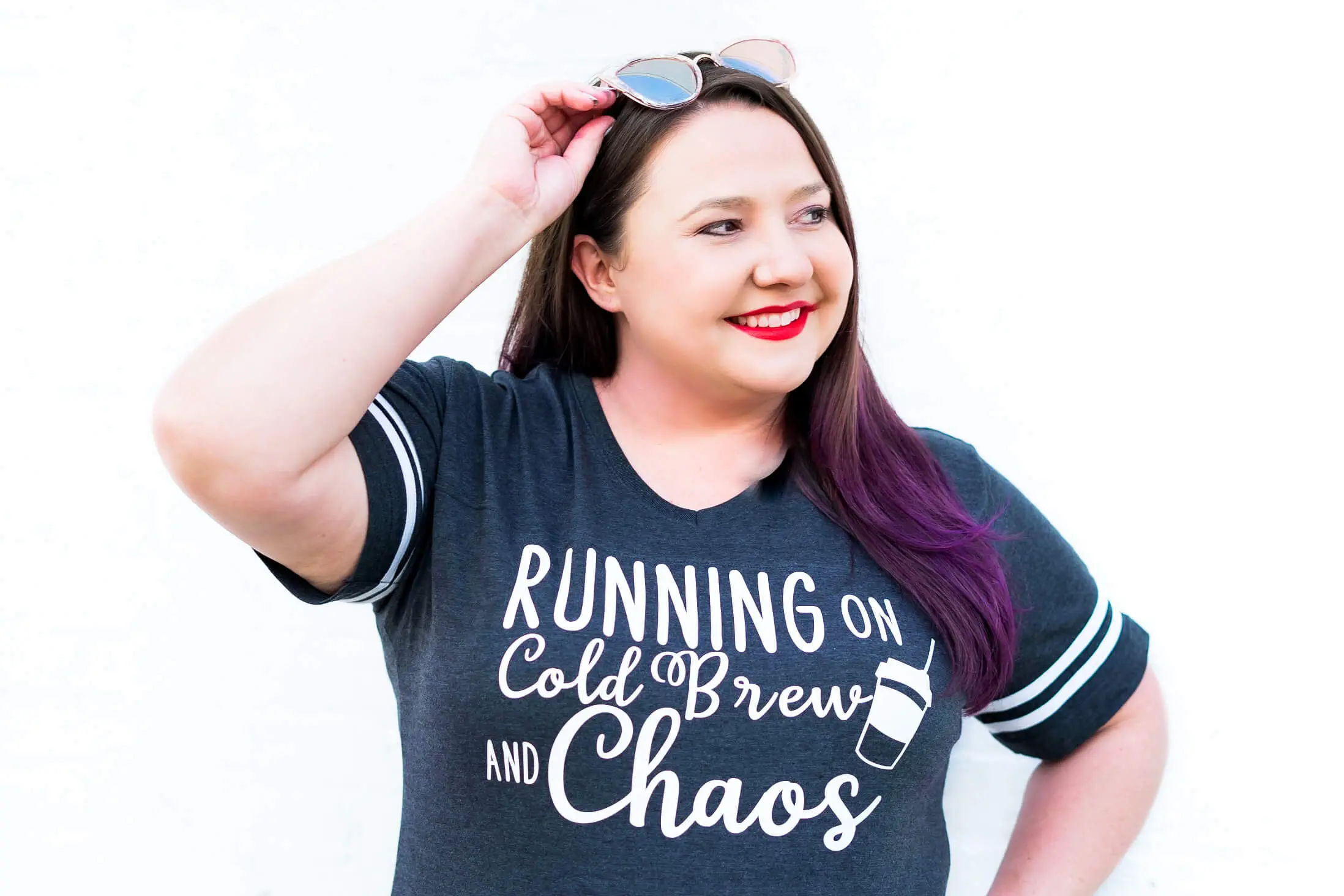 Kim Anderson is the organized chaos loving author behind the Thrifty Little Mom Blog.  She helps other people who thrive in organized chaos to stress less, remember more and feel in control of their time, money, and home. Kim is the author of: Live, Save, Spend, Repeat: The Life You Want with the Money You Have. She's been featured on Time.com, Money.com, Good Housekeeping, Women's Day, and more!