Thrifty Fall Mantel Decorations
This post contains affiliate links. As an Amazon Associate, I earn from qualifying purchases. I also earn from qualifying purchases made with other brands and programs. See my
privacy policy.


Just like Eric Carle's
Very Busy Spider
, I've been "very busy spinning my web" or so it seems this Halloween! I asked a few friends if I could help them decorate their mantels for you to view/enjoy/copy and they so graciously allowed me to do so and take pictures too.
In true 'thrifty' style, the only caveat was that we would not purchase any new decorations, but rather use items they already had on hand. Ok, confession time- I cheated for one house, because their girls wanted the mantel to be a little more spooky so we bought a spider and a bag of webbing for $2.
I hope this inspires you to decorate and someone asks of you, "Whhoooo built this beautiful web?"  Here are four fireplace makeovers on zero dollar budgets.  You know… except for that $2 one…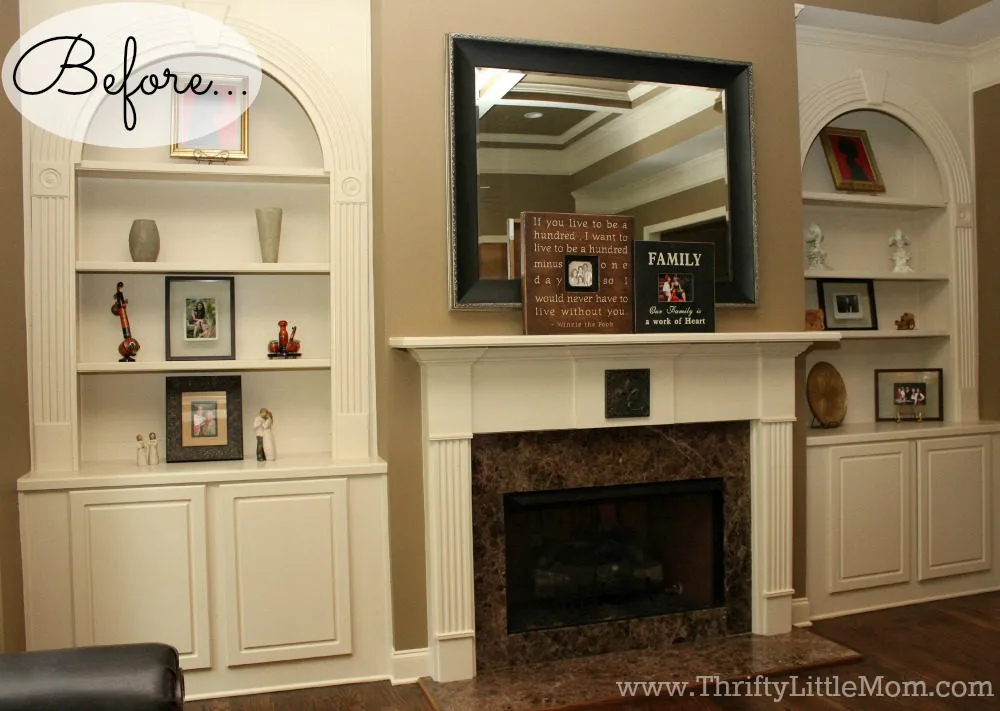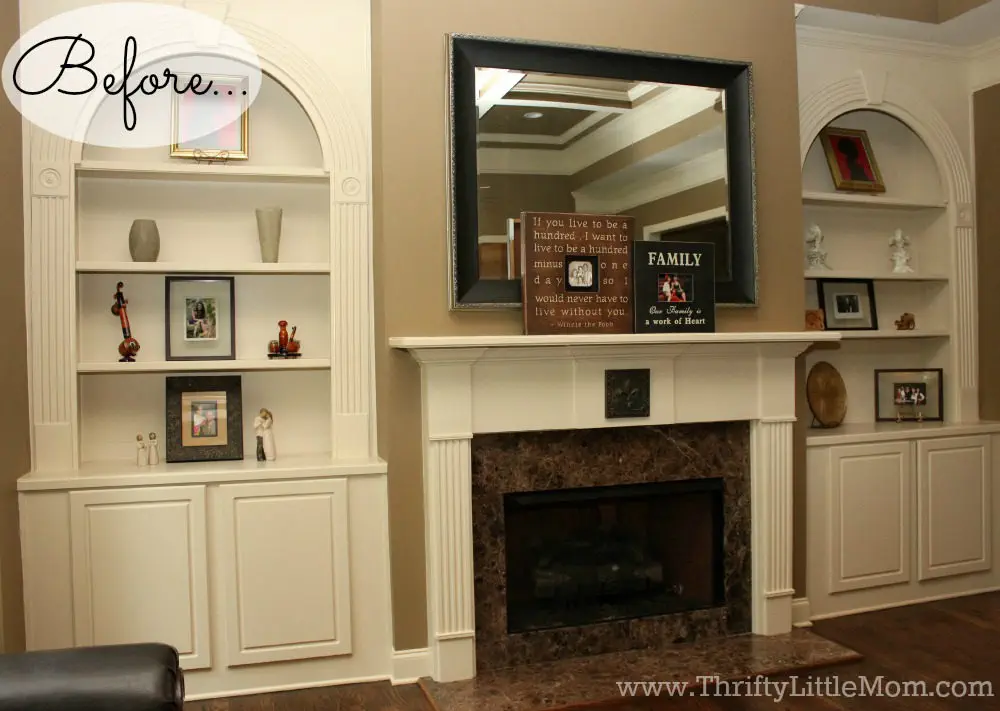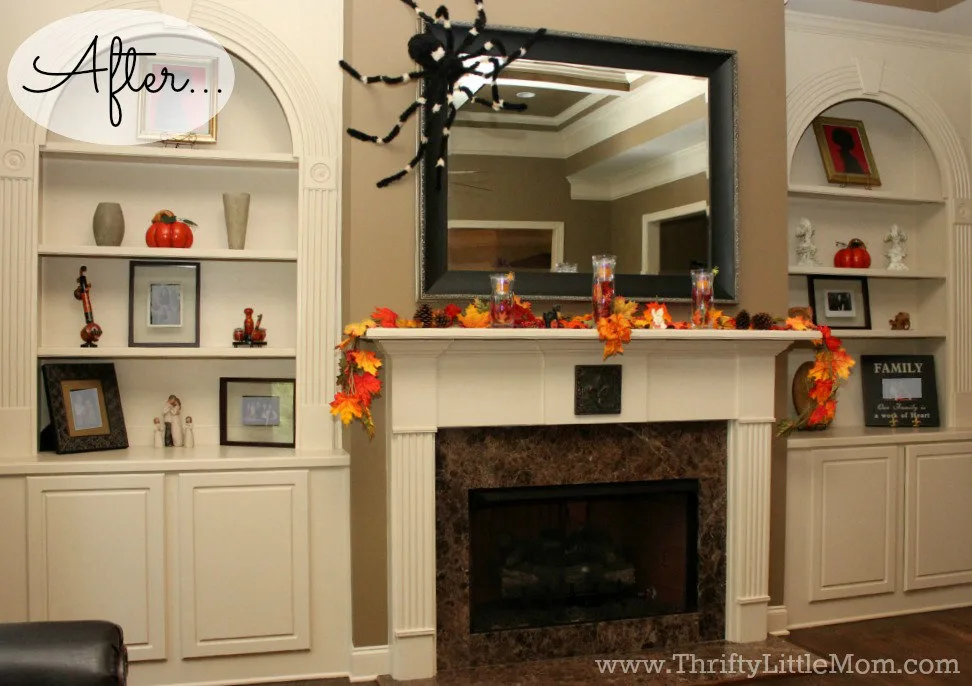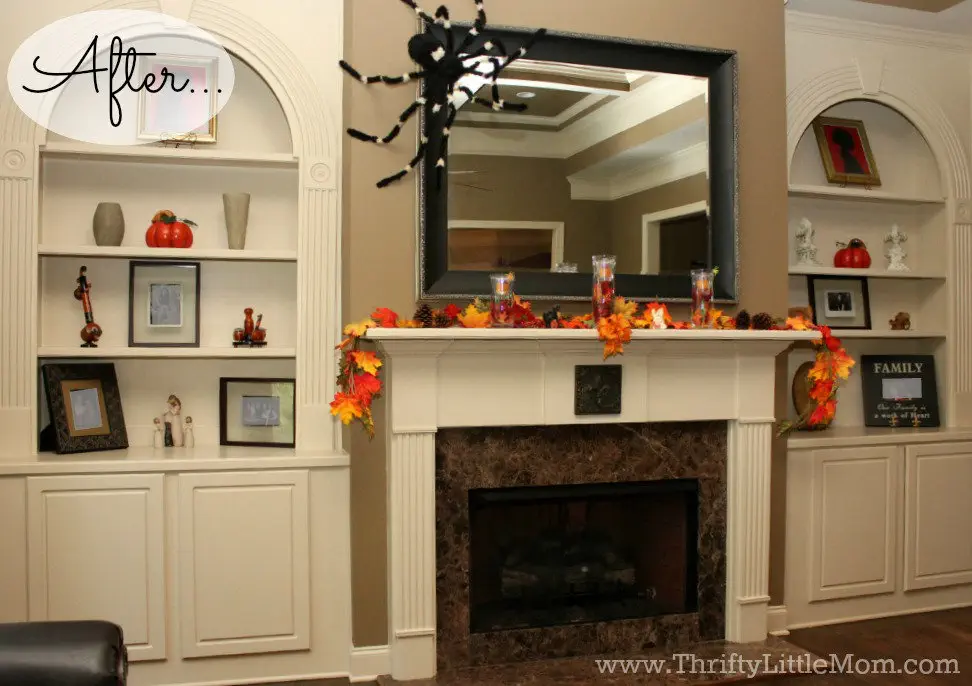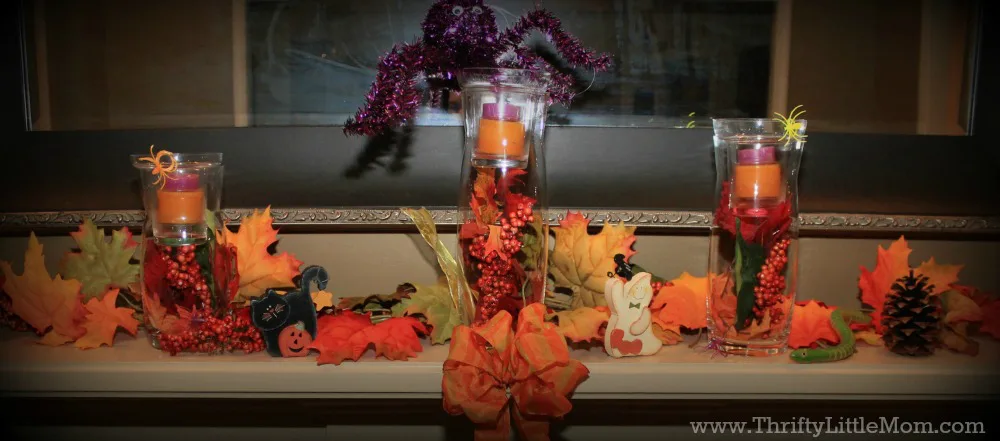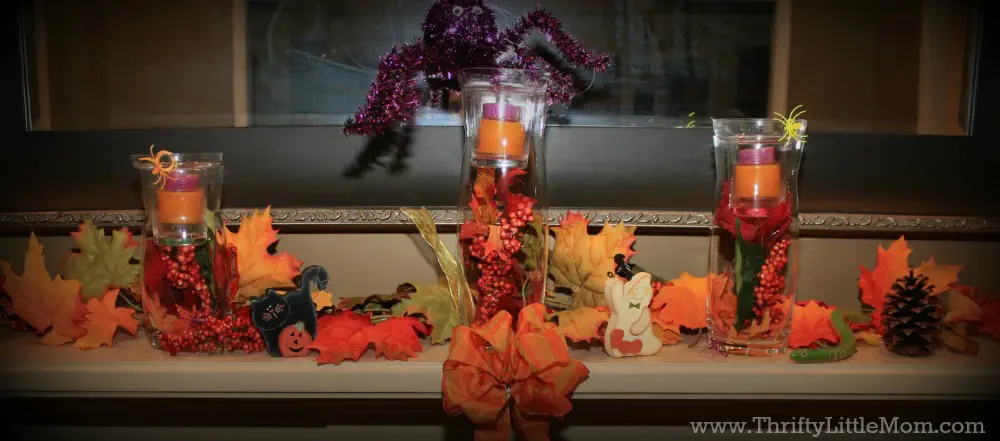 3 Simple Design Tips
A spider at Halloween, a wreath at Christmas, whatever your backdrop is (stacked stone, a mirror, etc.) highlight it by layering large items on them.
Layer items on the mantel's shelf itself as well creating depth and dimension. Items like candlesticks don't need to match, but should have something in common: color, shape, etc. and, rather than separating collections, group them together varying the heights and depths.
Lastly, using the spider's webbing as a textural layer increases the layering effect.

Balance (width)

–
If there's a large item on one side, balance it on the opposing side with something of similar size/height.
Don't worry about everything matching or being symmetrical, but balance is important.
Use the whole mantel's shelf to display a collection not cluttering the space, but filling the horizon like an autumn leaf garland strewn across or vintage ghost ceramics.
Proportion (height)
–
Use the whole space and don't forget to bring the eye up, for instance, by adding spiders near the top of the fireplace.
Near the bottom, you can add a pail with autumn flora, a tin or wicker basket filled with 

pine cones

, pumpkins of varying sizes or skeletal fencing.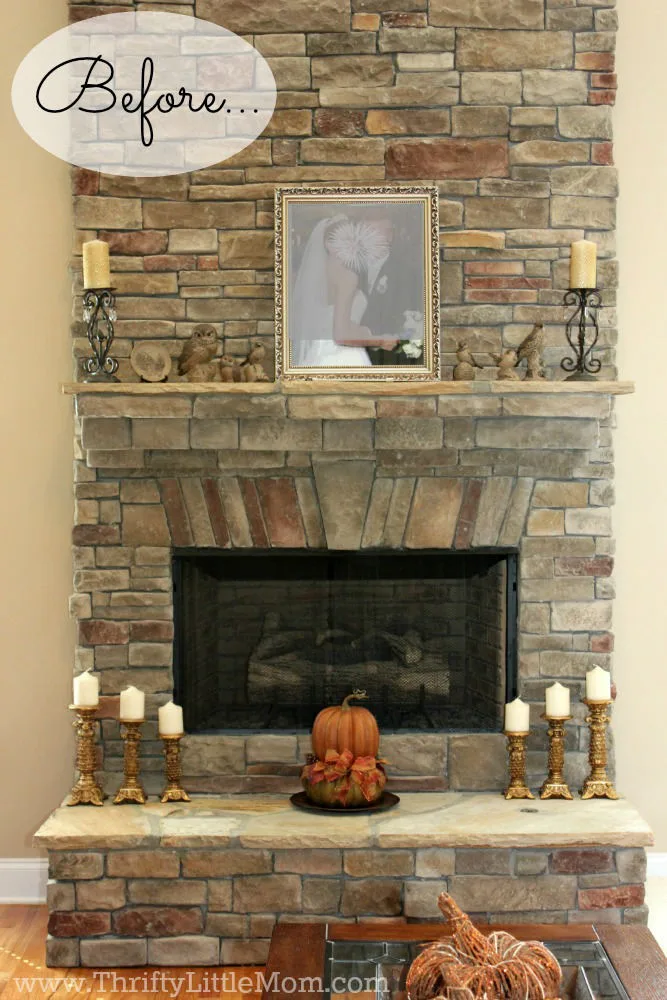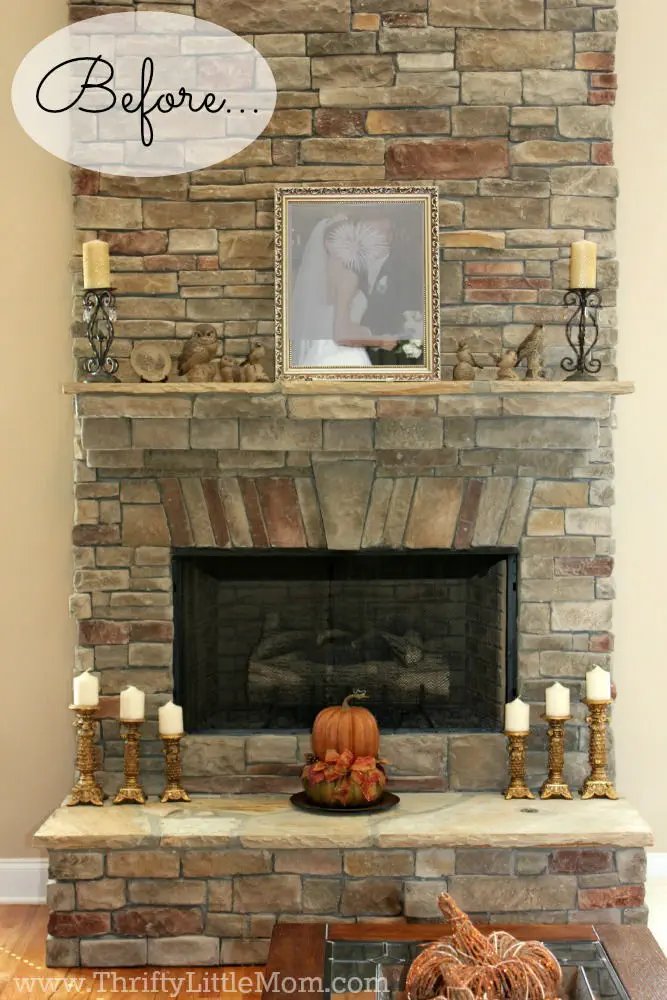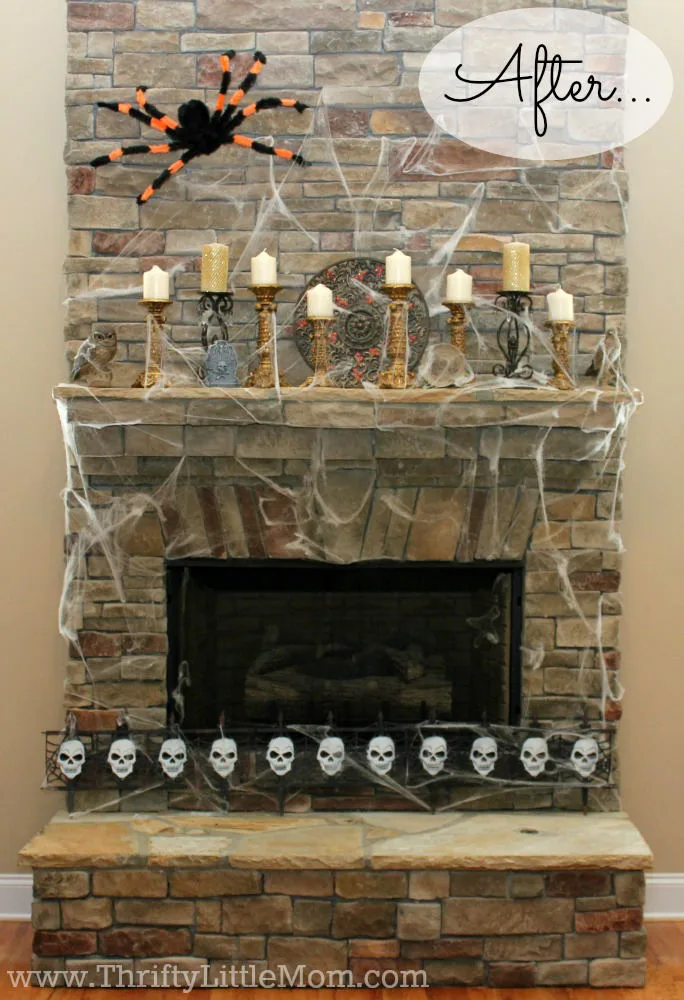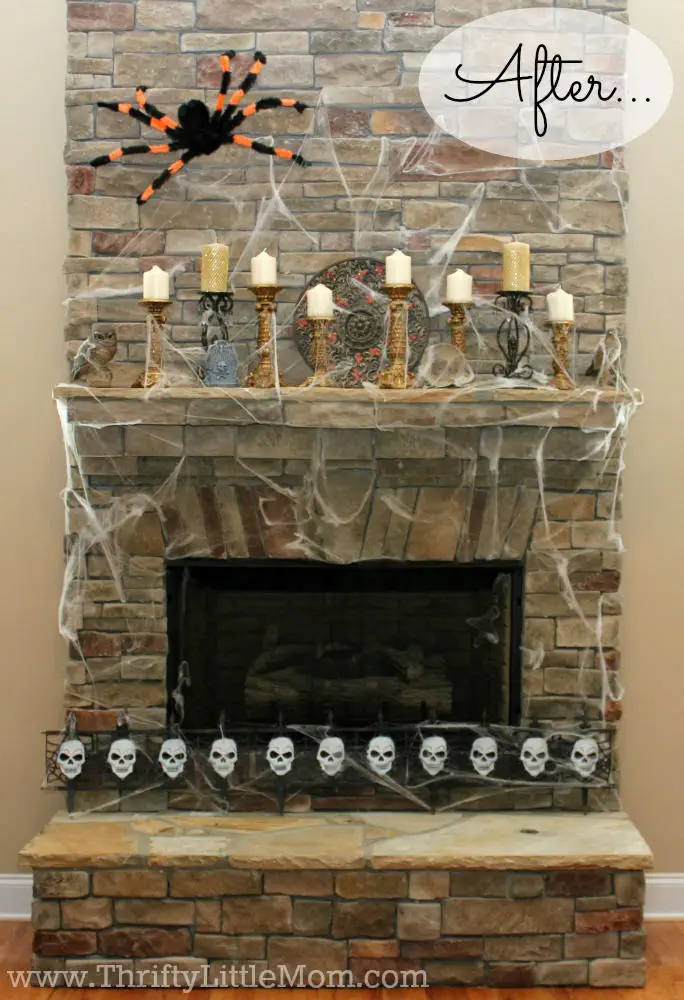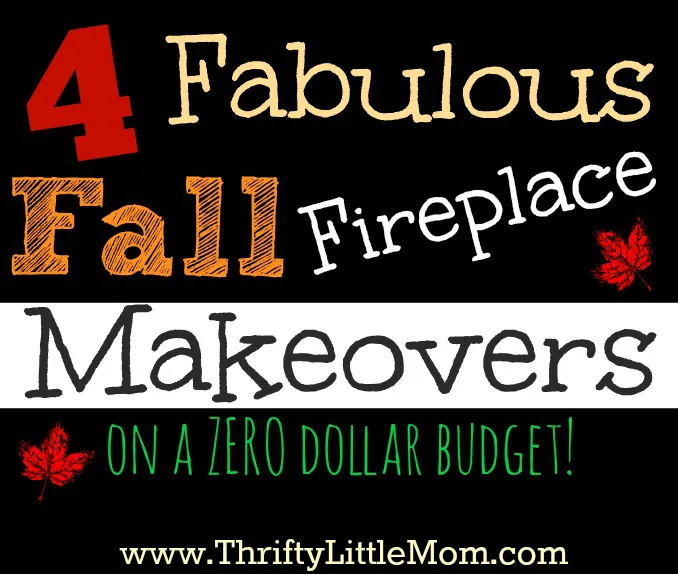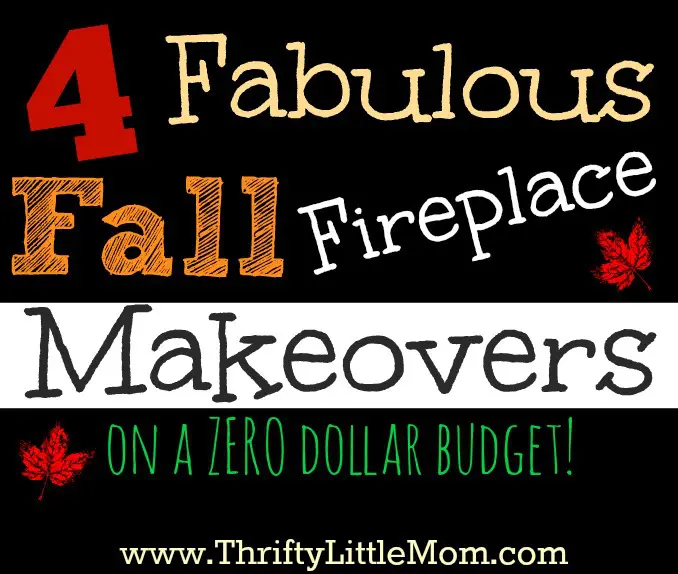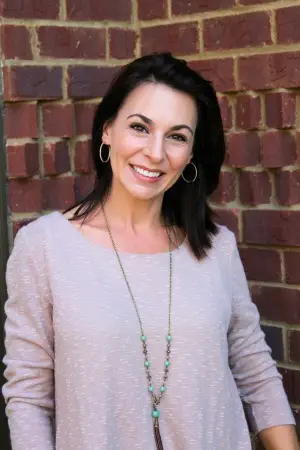 Rhonda is the owner of My Symphony Seasonings, LLC located in Georgia. She has a passion for good food, health & entertaining which was the perfect combination for creating My Symphony Seasonings, a company that encourages you to cook and eat whole foods, close to nature by providing original recipe blends of organic herbs & spices, free of fillers and artificial preservatives to add flavor, richness and health benefits to your dishes!