7 Ways to Save on Energy & Afford More Fun
This post contains affiliate links. As an Amazon Associate, I earn from qualifying purchases. I also earn from qualifying purchases made with other brands and programs. See my
privacy policy.
Do you ever have those years where money is just tight?  You know you could really use a vacation but the reality is that there are bills that have to be paid.  When it's impossible to increase your income, the only change you have left to make is to cut your expenses.  That might involve using coupons for groceries, cutting cable or making fewer trips in your car to save gas.  If you're like me, one of your biggest expenses each month is your energy bill.  If you are willing to make few adjustments to your energy use, you might just find a little extra cash to stash for fun.
 7 Ways to Save on Energy ( & Afford More Fun)
1. Don't touch that thermostat.
We keep our thermostat set at 78 degrees F in the summer and 68 degrees F in the winter. In the spring and fall we totally turn our thermostat off and put out the pilot light.  Since I work at home I choose clothing for each season that keeps my body temperature comfortable inside the house.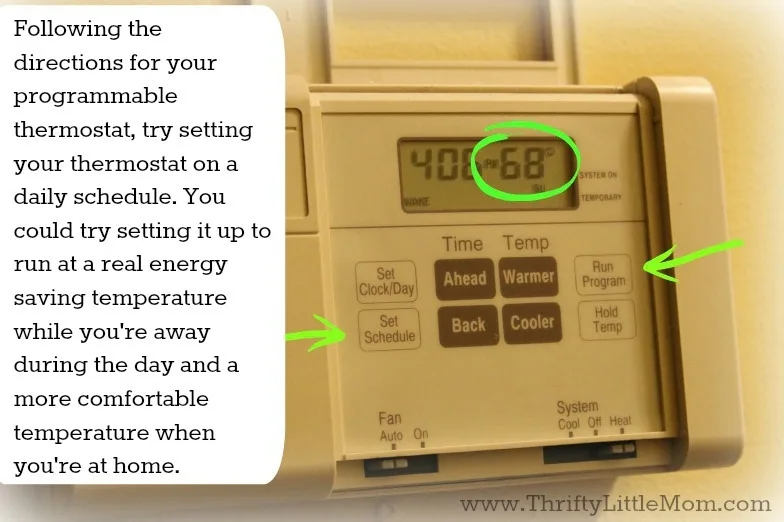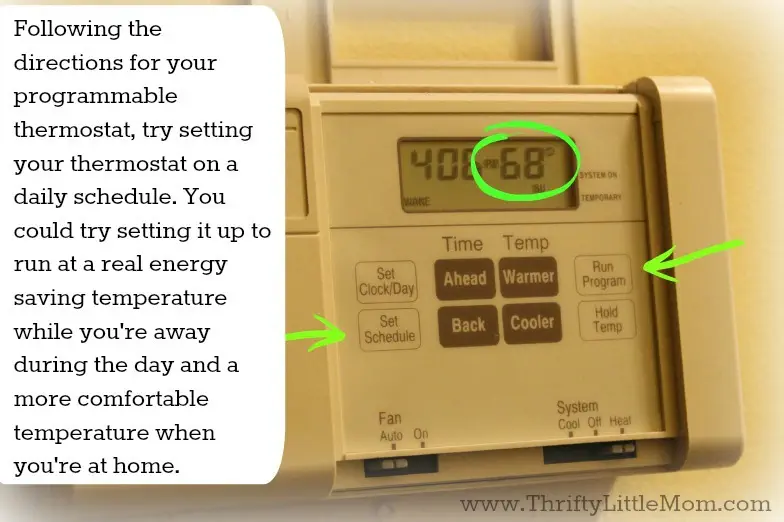 2. Sleep under an electric blanket.
We keep really warm in the winter by sleeping under an electric blanket. It allows us to keep our house around 68 degrees in the winter without feeling too cold.  Our blanket has separate controls for each side so that my husband and I can adjust the temperature to suit our own temperature preferences.  It also has an auto turn off function that keeps the blanket from operating longer than 10 hours at a time.  You'd be surprised at how warm you can keep your house by layering up and using an electric blanket. As for staying cool in the summer months…
3. Utilize your attic fan.
One way we cool our house down in a hurry is by opening the windows throughout the house and using our attic fan. It draws the cooler evening air in and circulates throughout the house dropping our inside temperature down several degrees without turning on the A/C.
4. Maximize your laundry day.
I fill the washer to capacity and wash 95% of my clothes using cold water. On my High Efficiency washer I've started using quick cycle which not only cuts laundry day in half; it uses far less electricity and my clothes are just as clean.  I also like to do all my laundry on the same day so that I can use the dryer while it's hot for every load.
5. Replace those old appliances.
I know most of us can't afford to go out and replace all of our appliances at once. As our old appliances need replacing, my husband and I replace them with ENERGY STAR® certified appliances that we find on sale–either from discount retailers or scratch and dent stores.
6. Turn stuff off.
I turn off lights and try to unplug appliances not in use. If you were to look around your home right now, there are probably unused appliances plugged in that are still using power.  Do yourself a favor and try to keep things unplugged until you need to use them or charge them.
7. Switch to compact florescent bulbs.
We started using compact fluorescent bulbs early on in our marriage because we wanted to save some money and not have to replace the bulbs as often. We have found that these bulbs last well over a year in most cases.  In fact, we make sure that when we replace  lighting fixtures in our 1980's home that we choose ones that allow us to use compact fluorescent bulbs.  Not all fixtures are made for this bulbs so read the box.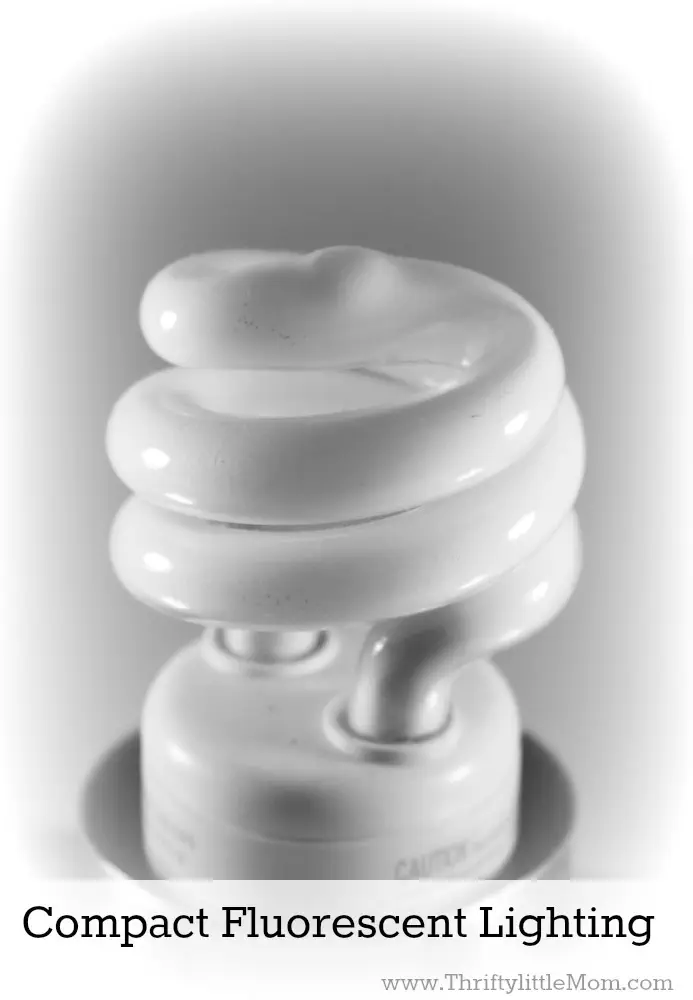 More Money for Fun
When my husband and I sit down to do our budget each month and find we have leftover money from our original projections, we can put that left over cash into the "fun fund" for trips, vacations, special dinners, or hobbies.  Just think, if you were able to strategically cut your energy bills back $50 per month, you could save $600 this year.   If you're looking for a little more fun money in your budget, be more intentional about how you spend your energy.  It's one of the simplest ways to cut back your expenses and all it takes is a few seconds here and there.
If you want more inspiration on how to save money on your energy costs, check out all the helpful resources PG&E has to offer on their website.  Try out their interactive home money saver page, too. It's a great place to find more actionable ideas for cutting back on energy spending.
I was selected for this opportunity as a member of Clever Girls and the content and opinions expressed here are all my own.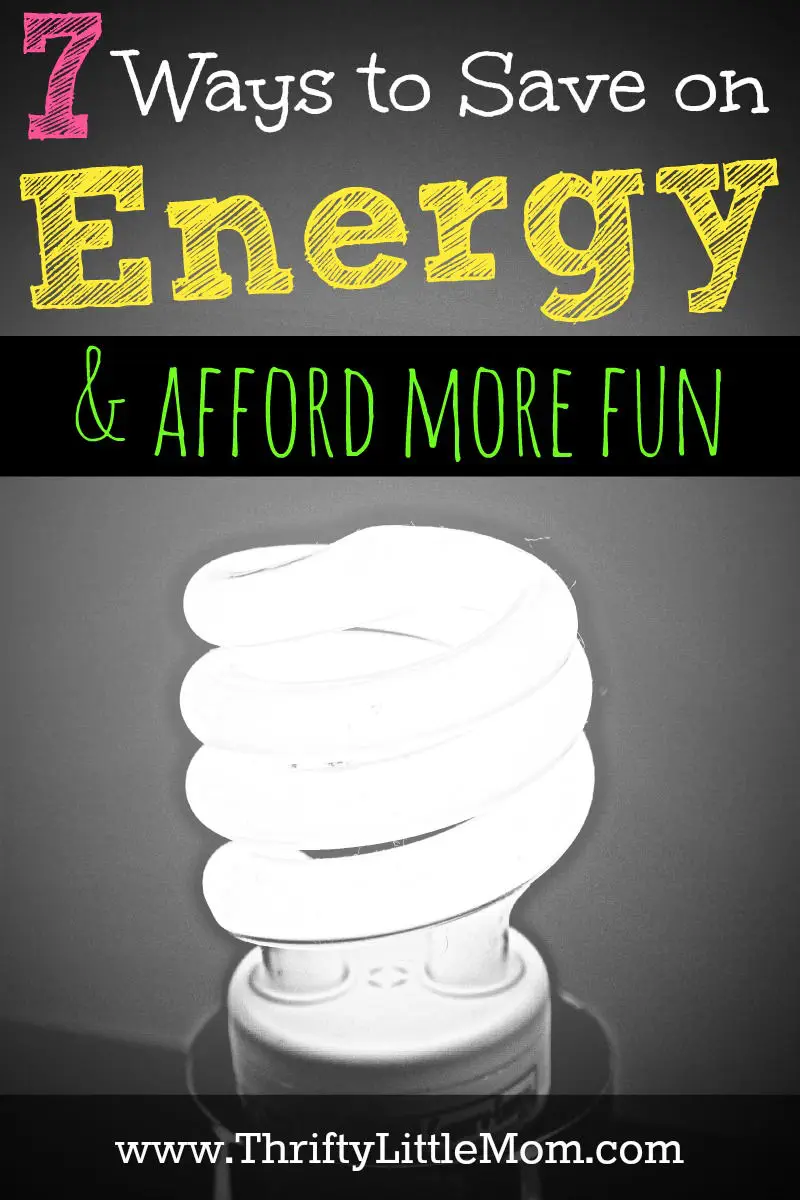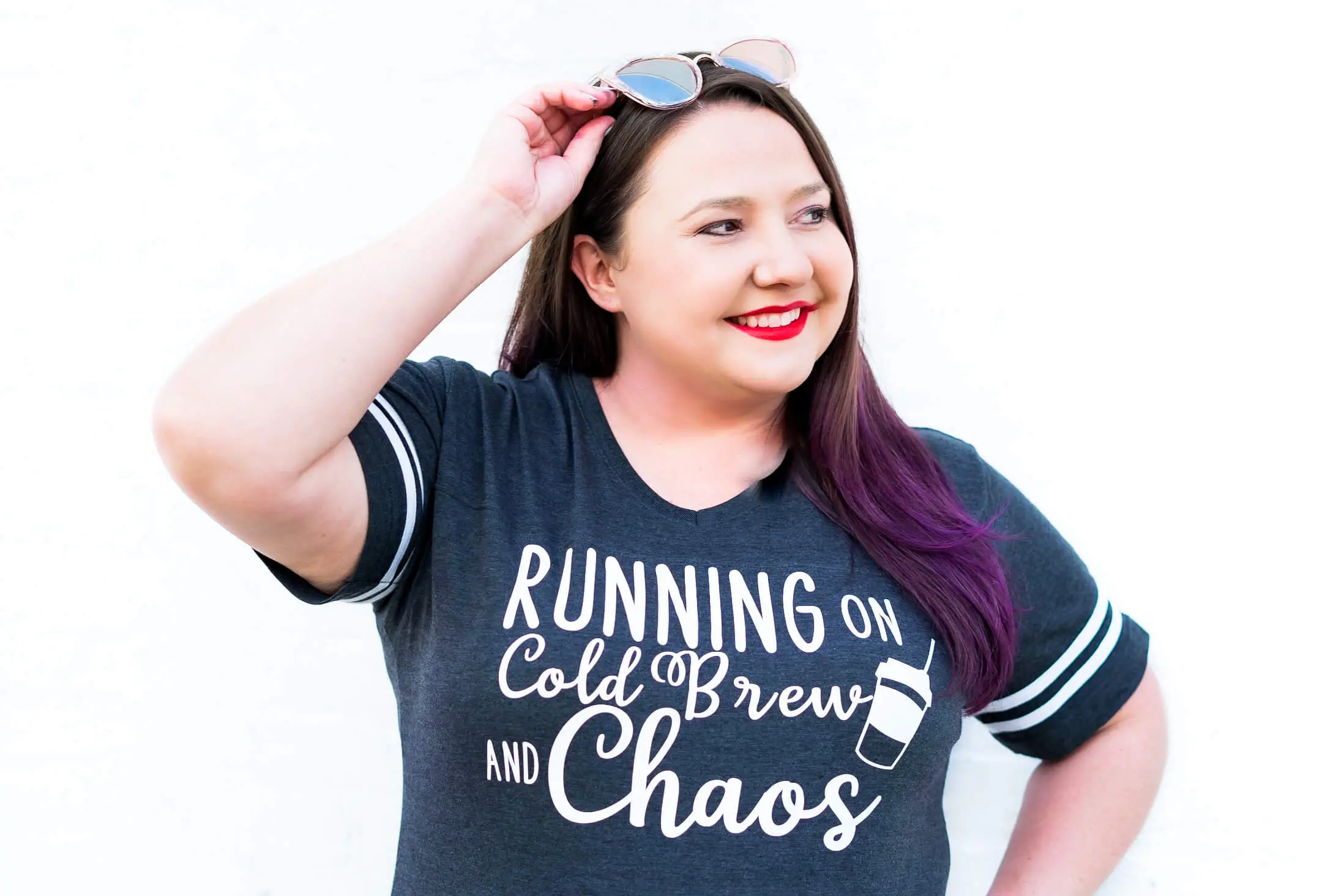 Kim Anderson is the organized chaos loving author behind the Thrifty Little Mom Blog.  She helps other people who thrive in organized chaos to stress less, remember more and feel in control of their time, money, and home. Kim is the author of: Live, Save, Spend, Repeat: The Life You Want with the Money You Have. She's been featured on Time.com, Money.com, Good Housekeeping, Women's Day, and more!