How to Start Saving for Your Child's College Today
This post contains affiliate links. As an Amazon Associate, I earn from qualifying purchases. I also earn from qualifying purchases made with other brands and programs. See my
privacy policy.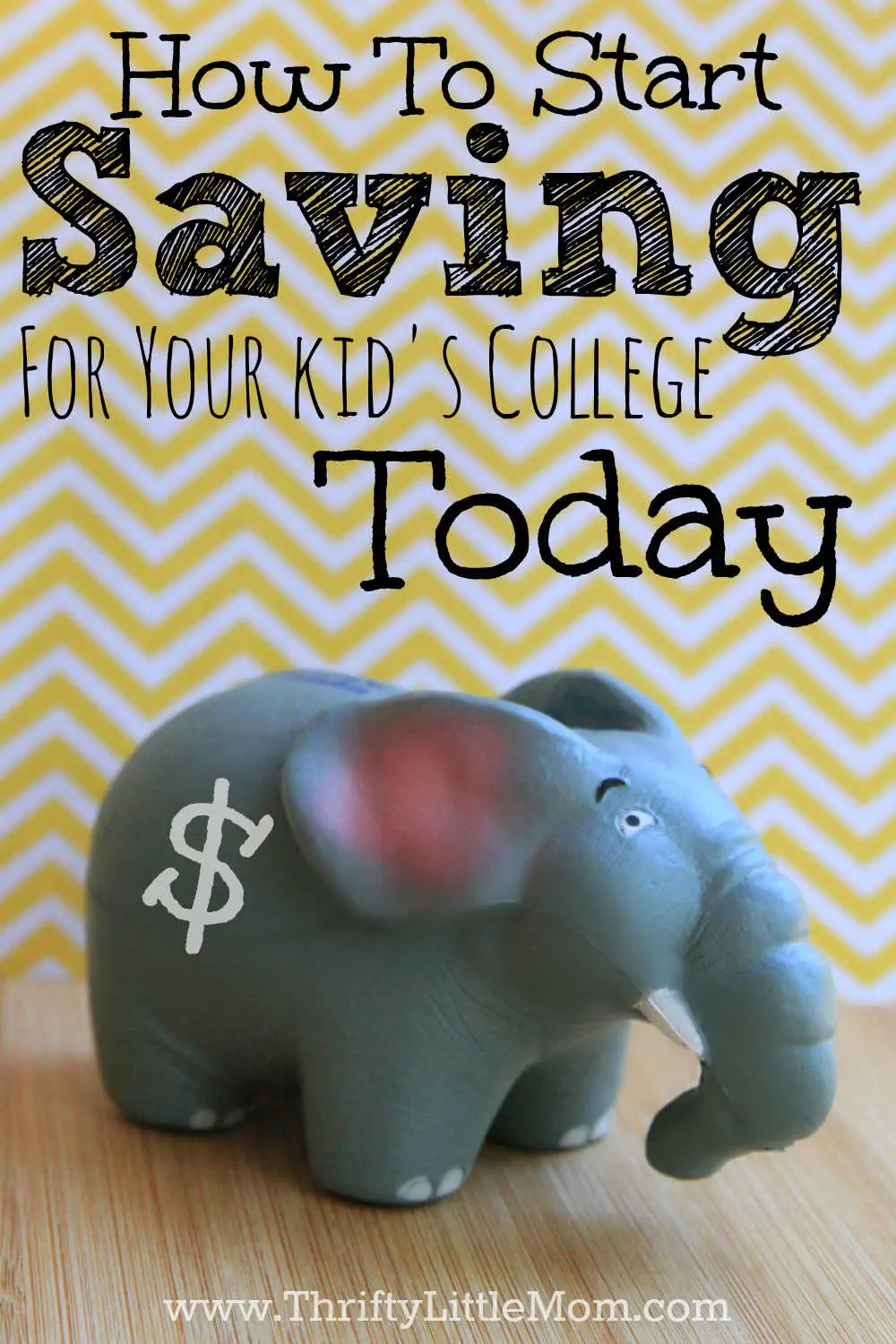 Just to let you know, compensation for this post was provided by Upromise.  The thoughts and opinions expressed in this post are all my own.
Do you have a financial "elephant in the room" in your life? Those looming money situations that most people just don't like to talk about—things like paying off college debt or maintaining a household budget? Free to join college savings tool Upromise is asking people to bring their financial elephants out of hiding and address them.
When I start thinking about saving for college the first question that comes to mind is, "My kid is 3; do I REALLY need to start thinking about saving for college?" Right now we're just trying to get the kid potty trained. With our kid in diapers, college just seems really far away. Our plan has always been to encourage our children to pay for college the same way that we did; with cash.
Maybe you don't have the time or energy to figure out college savings plans, or maybe you're one of the many families in today's economy that are just trying to survive. You do your best to pay for the necessities and sneak small bonuses and tax returns away in savings accounts. But it's so hard to find extra money to save for something as far-away as college. So what is a family to do who doesn't really know where to start saving for their child's college education? The answer is actually pretty simple and believe it or not, it's FREE to join.
Upromise is great program designed for people who need a simple, easy-to-use program that will help them save for their children's futures. In fact, you've probably even heard of it before and just never took the time to look into it.
 What is it?
Upromise is a free to join, membership service that allows families to earn cash back for college through every day purchases.
 What kind of every day purchases?
Participating Grocery and Drug Stores
Participating Online Retailers
Participating Restaurant Locations
Upromise members can earn up to 5% cash back just by shopping with Upromise partners—including more than 850 online stores and 10,000+ restaurants, grocery and drugstore locations. These also include popular online retailers that you probably already shop at like Amazon.com, Walmart, Kohls & Old Navy.
When I saw that Amazon.com was a partner I got really excited. It's my go-to place for family Christmas gifts. Upromise will make it almost like Santa is depositing money straight into my child's college savings each year!
 How do I earn cash back?
There are several ways to earn cash back, but the easiest one is to sign up for a free Upromise membership and register your credit, debit or grocery card. As long as you run your debit as a credit and sign for the sale, your cash back percentage starts racking up! (Since I don't use credit cards I'm thrilled they have the debit card option!)
They have a mobile app for shopping as well as an easy to use browser add-on you can add to your web browser so you always remember to shop at participating online retailers in a way that gives you cash back for your kid's college. Plus you can invite grandparents, friends, and family members to link up to your account and their purchases add cash back to your college savings plan as well!
 Is the money trapped in some account online with crazy conditions and penalties?
When I first started researching Upromise I assumed that the money was going to be difficult to access or be limited in how I could access it. To my pleasant surprise, I discovered that members can allocate their cash back earnings in several ways to help plan, save, and pay for college including:
Transferring earnings to eligible 529 plans or high-yield savings accounts
Applying earnings to student loan repayment
Requesting a check for cash for books and other expenses
Splitting up earnings across multiple beneficiaries
If saving for your kid's college is one of your current financial "elephants in the room" don't beat yourself up. According to a recent survey by Sallie Mae, only half of all families with children under 18 have saved money for college. You are not alone, and it's never too late to start saving.
Taking advantage of free to join programs like Upromise help to jumpstart the college savings process—without drastically changing spending habits. Upromise is also a great resource for all things saving! Check out the Upromise website for yourself. Join and explore all the new possibilities you have for starting to save for your child's college today.
If you want to join a community of families engaging in open and honest conversation about their common financial worries and facing them head on, follow Upromise on Facebook or Twitter (@Upromise). You can join the conversation by using the hashtag #MyFinancialElephant. Also feel free to share about how you deal with your financial elephants in the comments section below.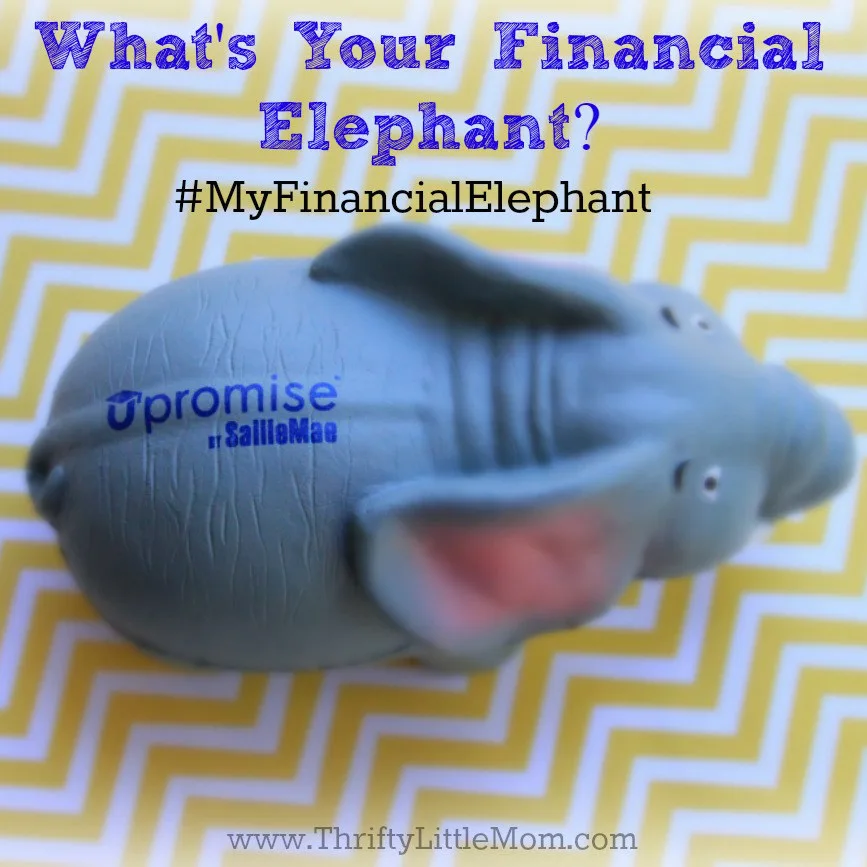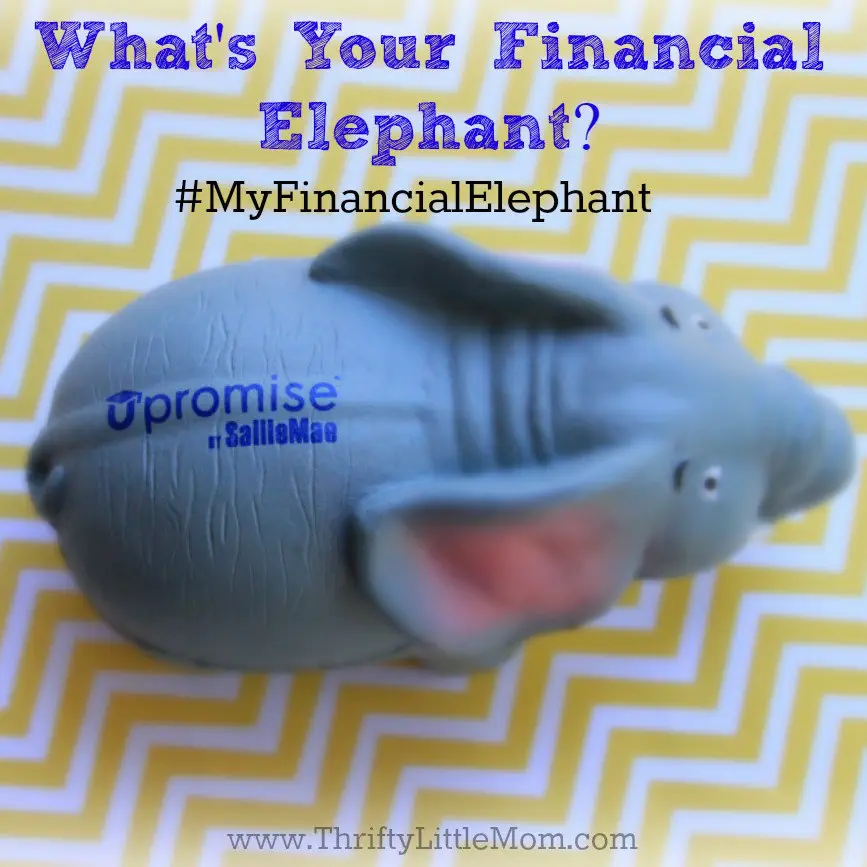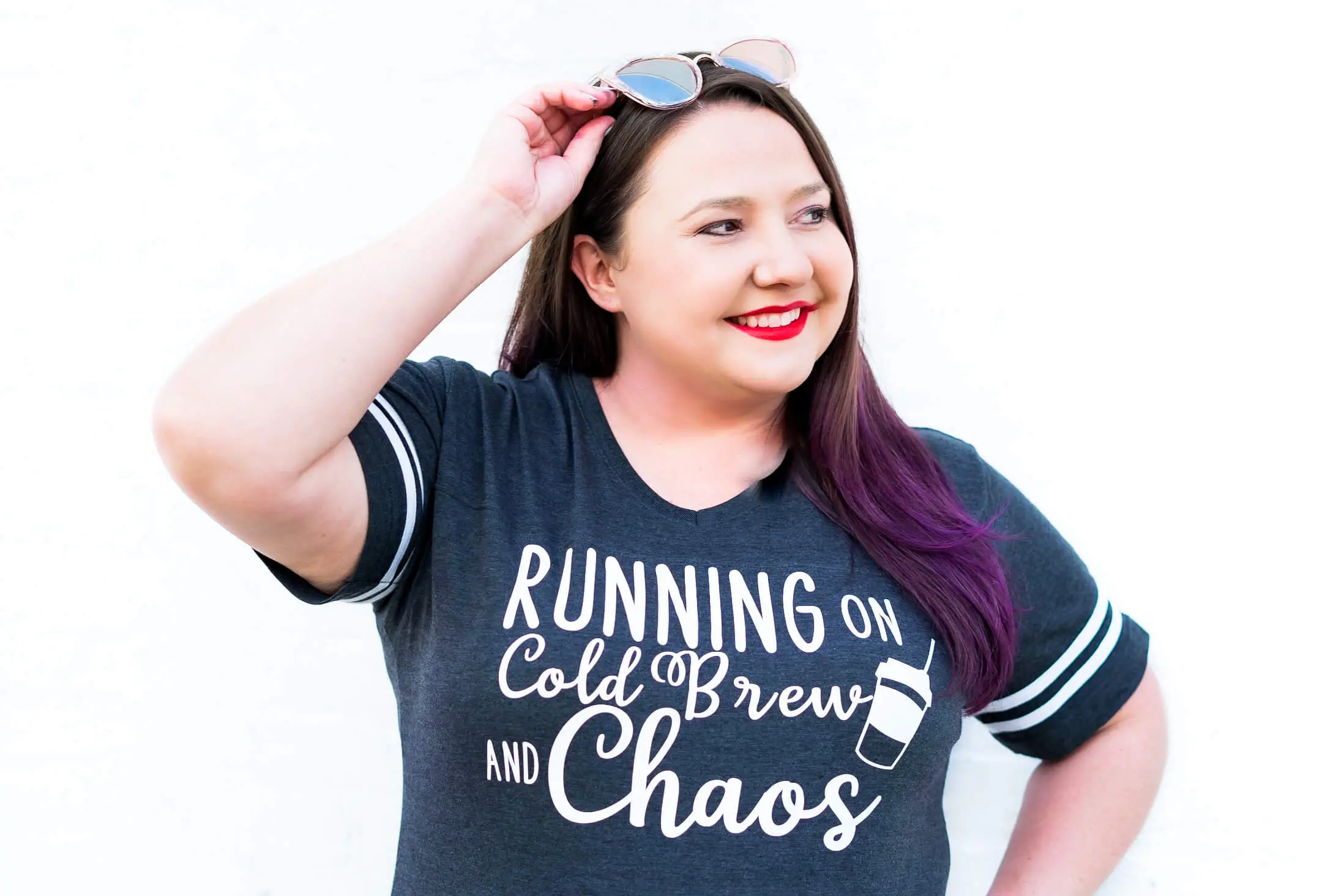 Kim Anderson is the organized chaos loving author behind the Thrifty Little Mom Blog.  She helps other people who thrive in organized chaos to stress less, remember more and feel in control of their time, money, and home. Kim is the author of: Live, Save, Spend, Repeat: The Life You Want with the Money You Have. She's been featured on Time.com, Money.com, Good Housekeeping, Women's Day, and more!