Chocolate Covered OREO Mini Cookie Bites
This post contains affiliate links. As an Amazon Associate, I earn from qualifying purchases. I also earn from qualifying purchases made with other brands and programs. See my
privacy policy.
Special thanks to Chocoley for providing the chocolate to make this tutorial free of charge! The thoughts and opinions expressed in this post are 100% mine!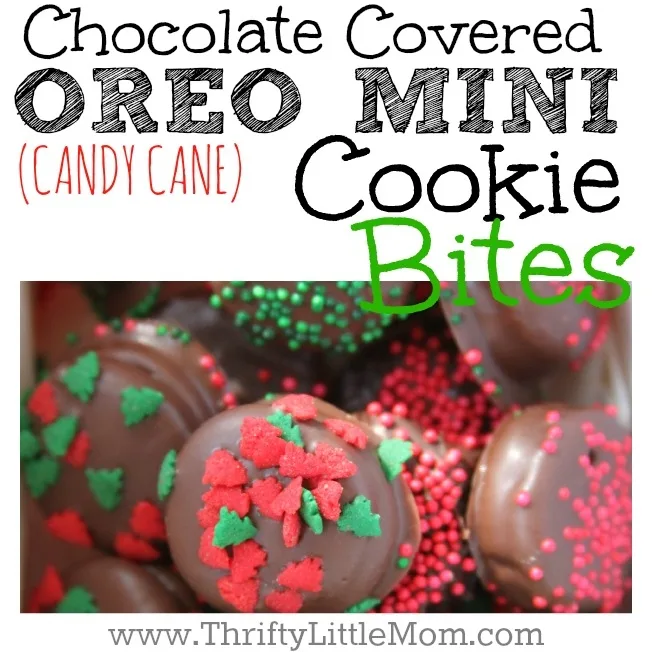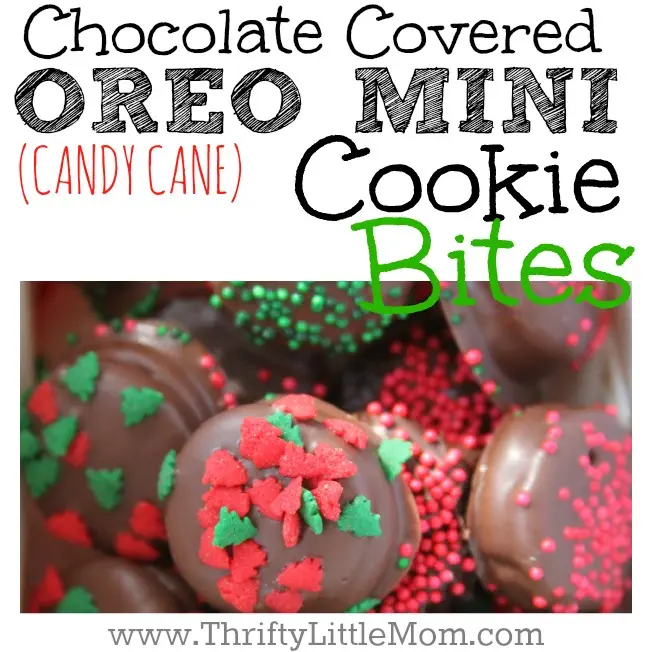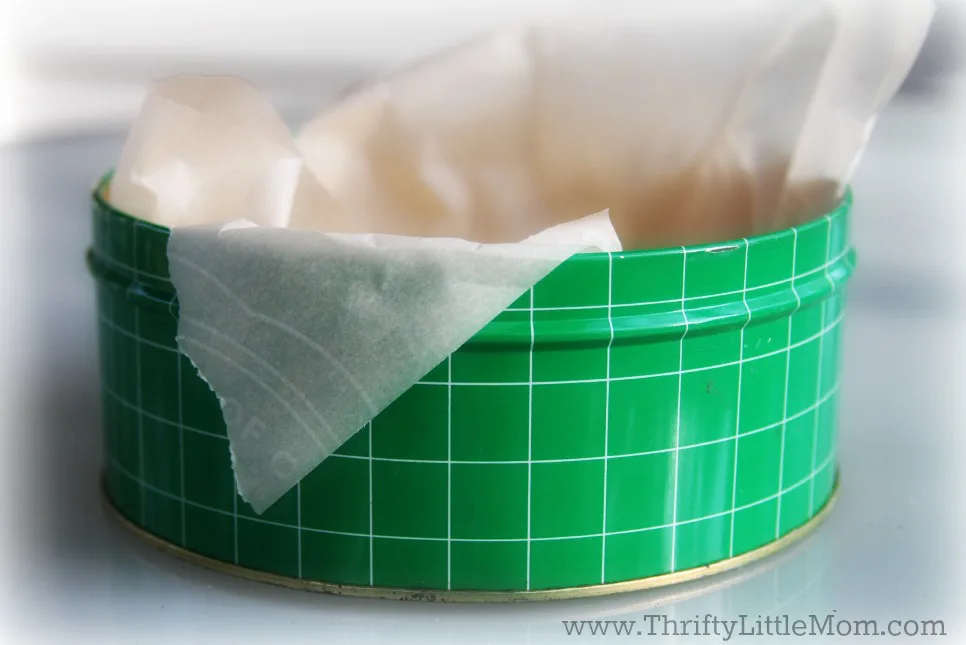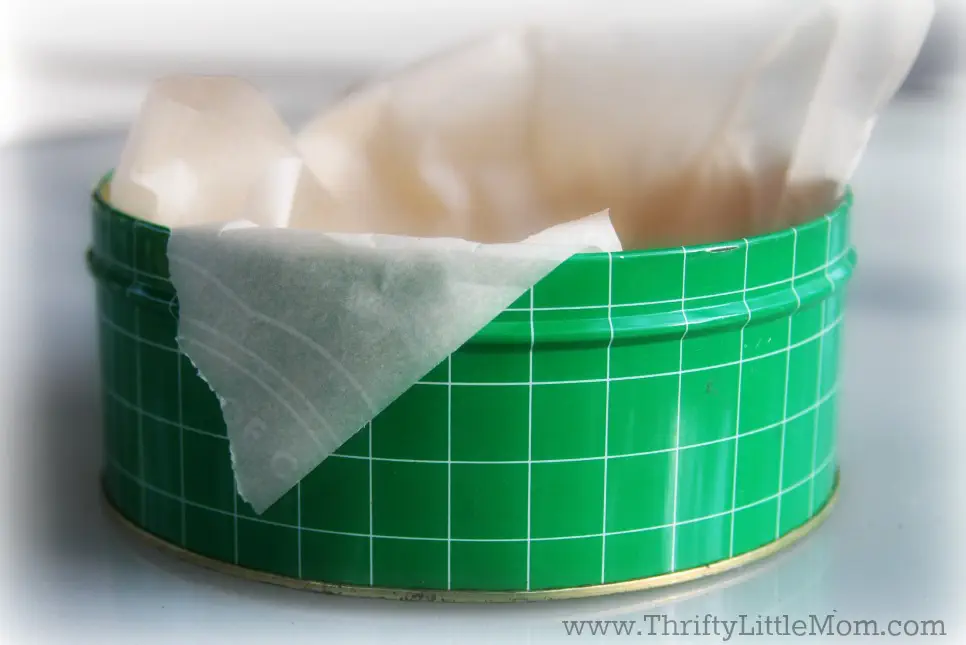 I remember coming home from school, putting my back pack down and searching for that little, round, green tin box.  The one lined in wax paper and filled with the Christmas goodies that my mother and I had made the night before.
After dinner she began the process of making delectable gift goodies for all the neighbors and I had gotten to help.  We took two golden crackers and sandwiched a layer of smooth peanut butter between them.  Then we dipped it in melted white chocolate.  I got shipped off to bed only to see her opening the fridge door and depositing a cookie sheet full of our homemade creations to set.
Now after a hard day of school I was looking for my tiny reward for all my assistance.  Just one taste of that sweet and salty chocolate dipped peanut butter cracker sandwich and I would be officially ready for Christmas.
I have to admit that one thing I have day dreamed about since the day I found out I was pregnant are all the fun holiday activities that we would be able to one day do together.  Giving my own child joyful memories of his mother taking a minute out of the craziness of life and being intentional about our time together.
This will be the first year he is really able to help me.  I have lots of fun activities planned for memory making.  It just so happens that Chocoley, the gourmet chocolate company had a Kids Chocolate Candy Dipping Kit that they offered to send me to try for free.  I've done several posts already using the supplies they sent but this was one of my most favorite projects.
While in the grocery store I found this Limited Edition OREO MINI CANDY CANE Cookie(s).  I love chocolate dipped sandwich cookies so when I saw these, I thought they would be perfect because they are bite size.  They would make a fun gift and are perfectly pop-able.  Here's how I made them.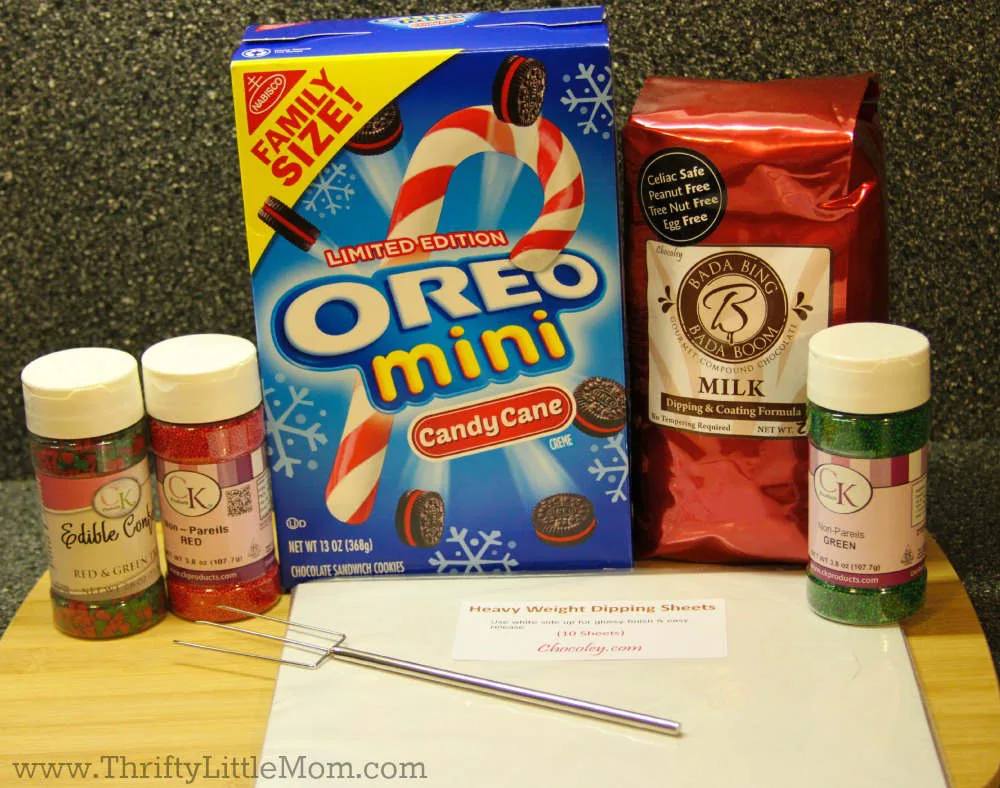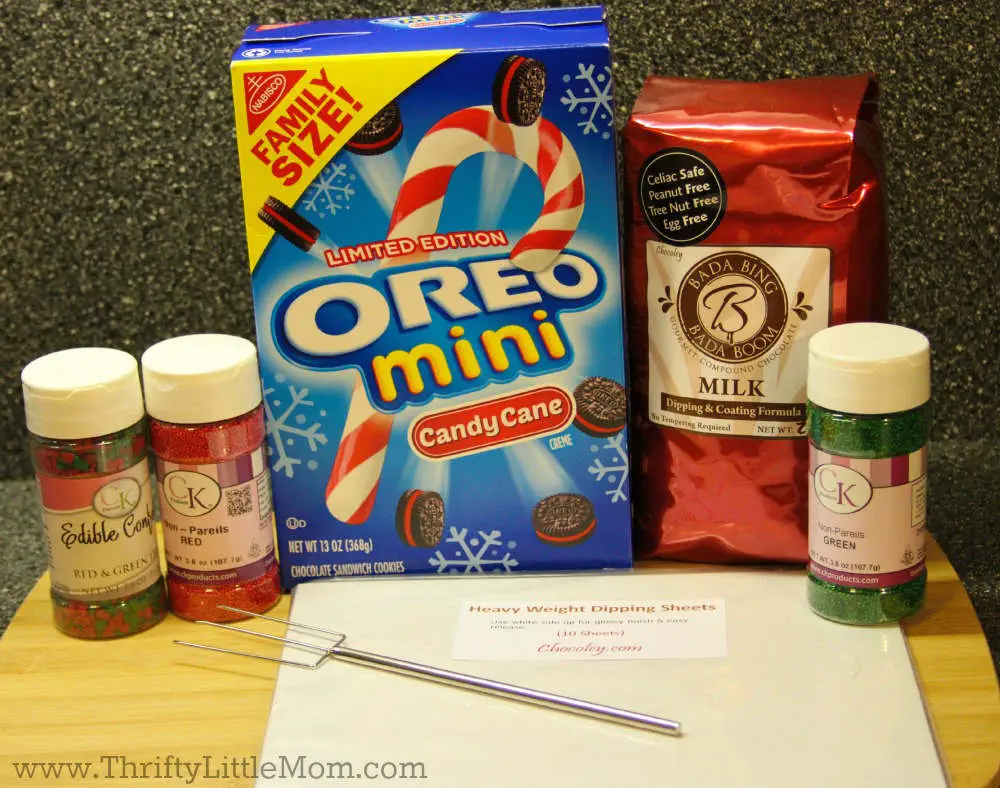 Ingredients:
Instructions
Step 1: Melt your chocolate down in your double boiler.
Step 2: Pour your melted chocolate in a bowl to prevent burns from dipping items in the double boiler pan.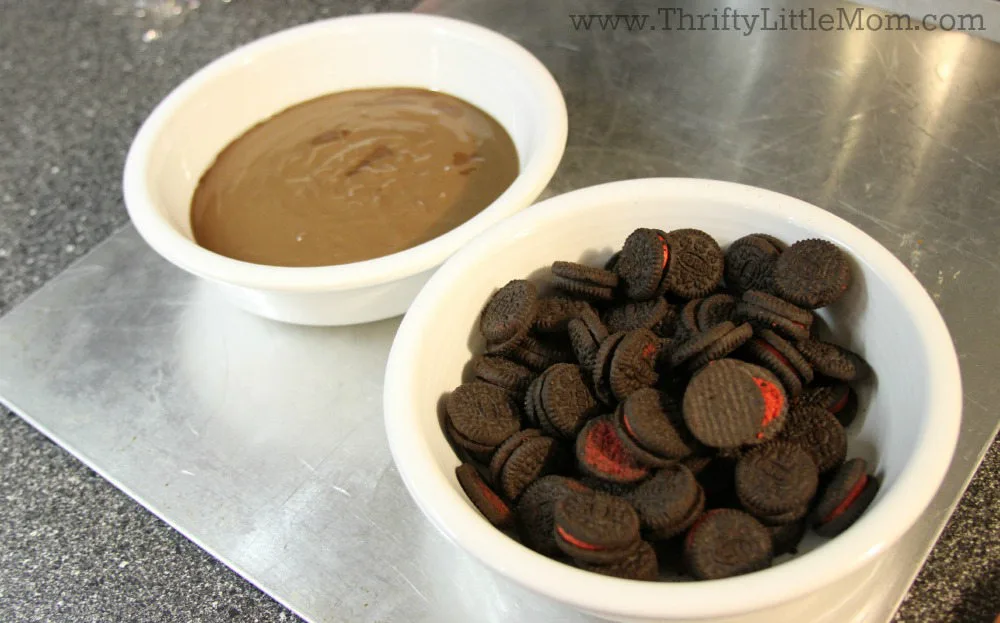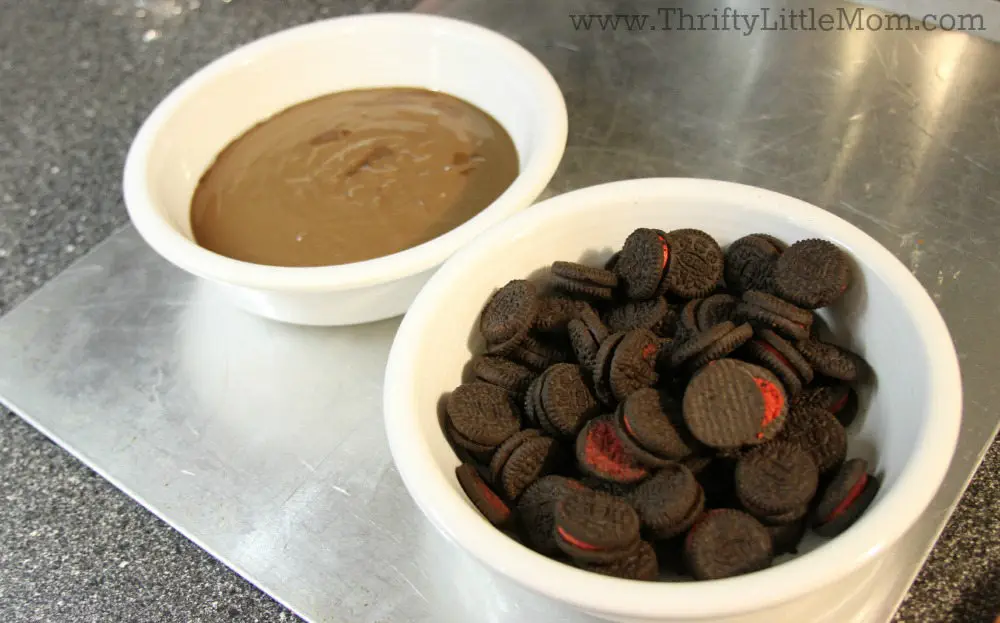 Step 3: Drop a few OREO MINI CANDY CANE Cookies in the melted chocolate.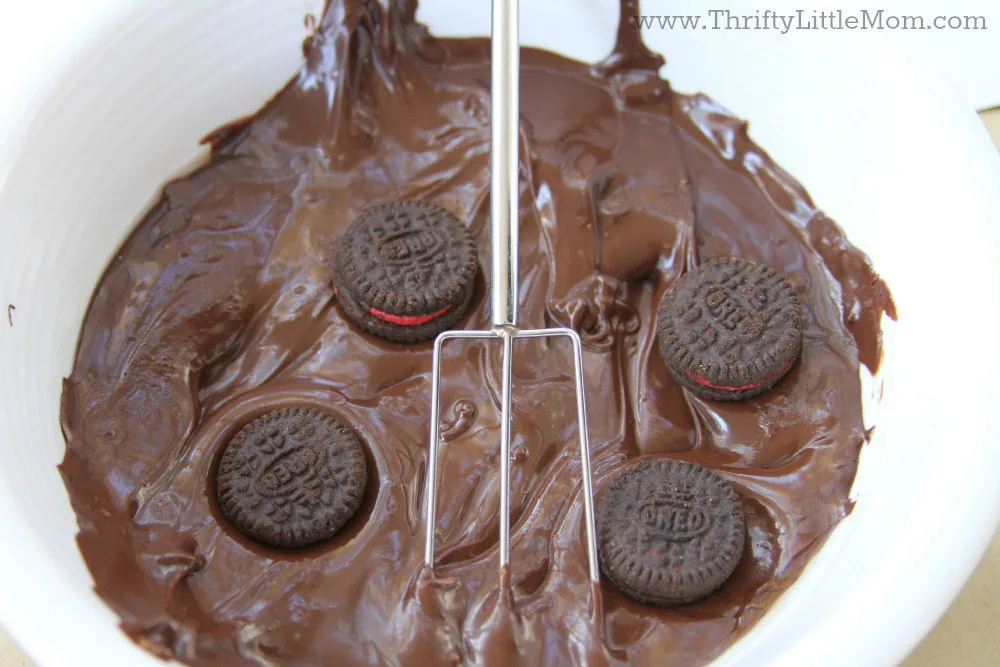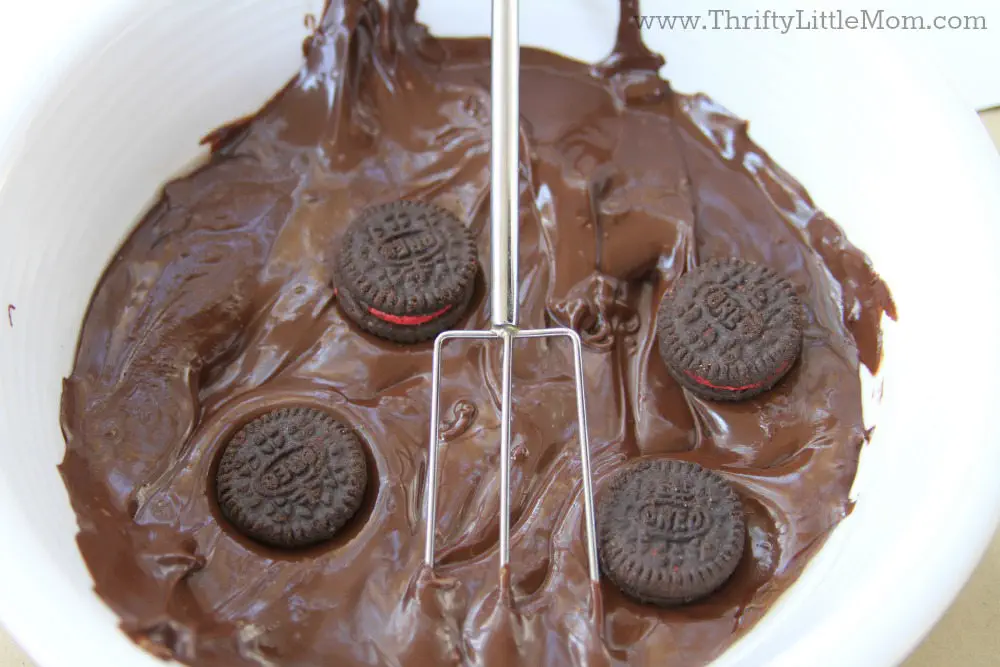 Step 4: Flip the cookies to cover in chocolate.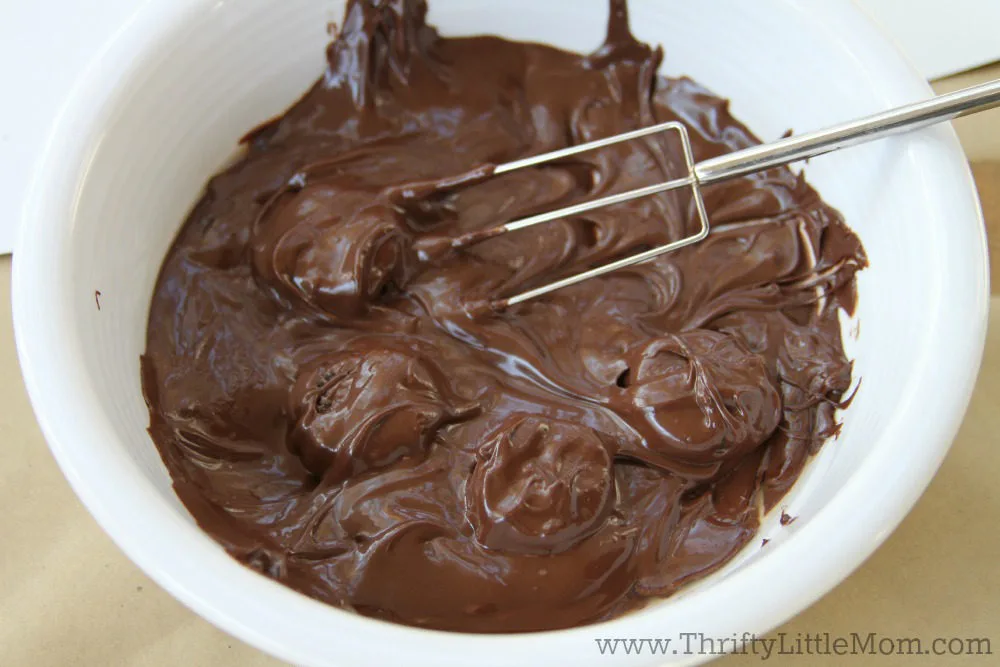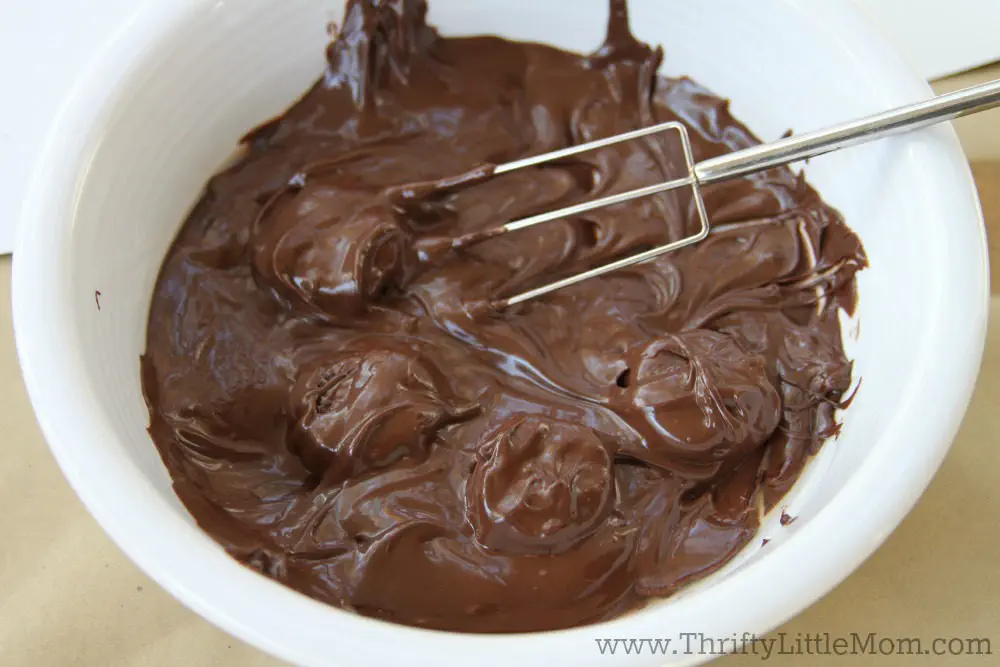 Get your kids in on the dipping action and then let them go to town on the sprinkle decorations.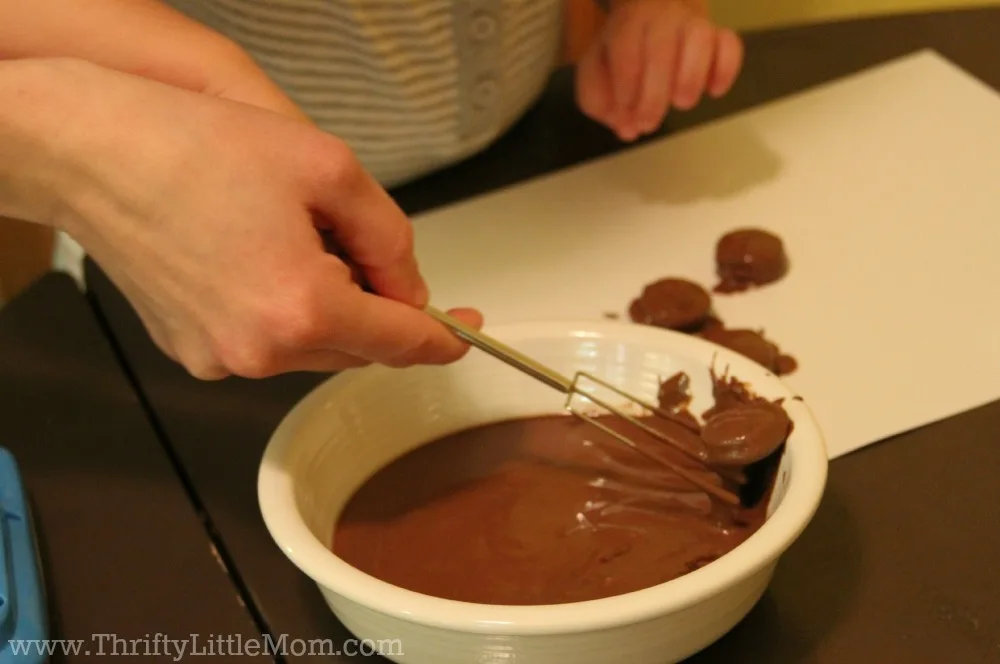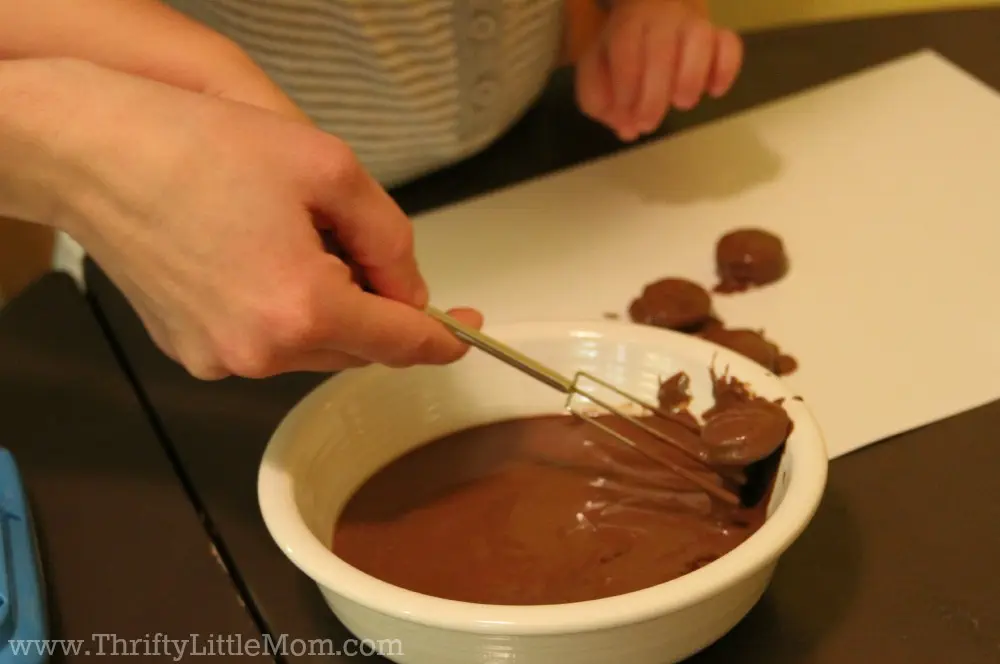 Step 5: Pick up the cookies with the dipping fork and tap off any excess chocolate.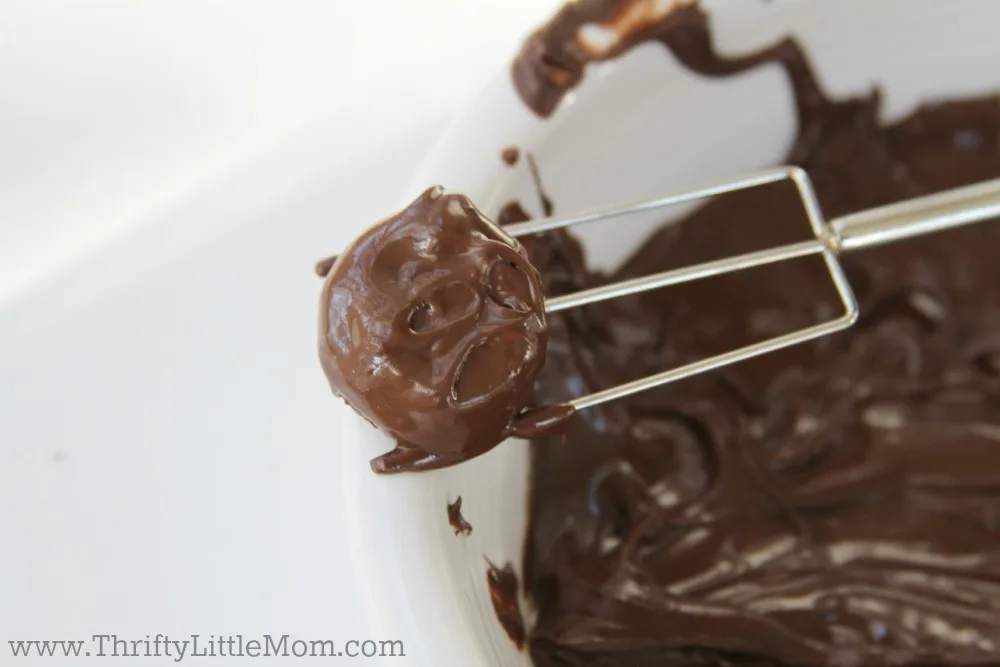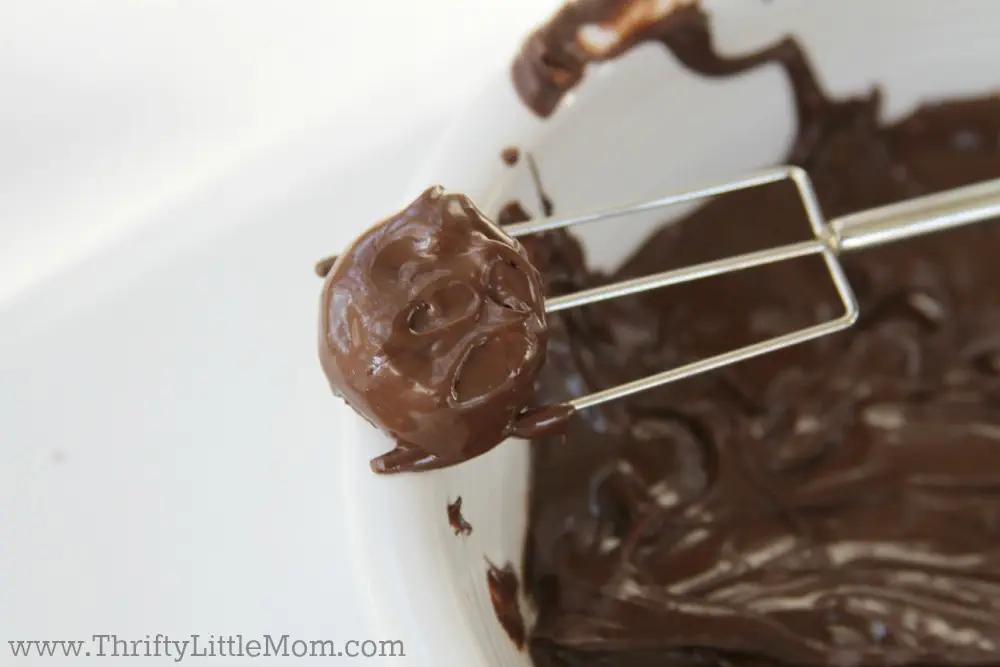 Step 5: Set dipped cookies out on the dipping mat.  These little dipping mats are amazing.  I had not problems whatsoever getting the cookies off the mat after they had set a few minutes.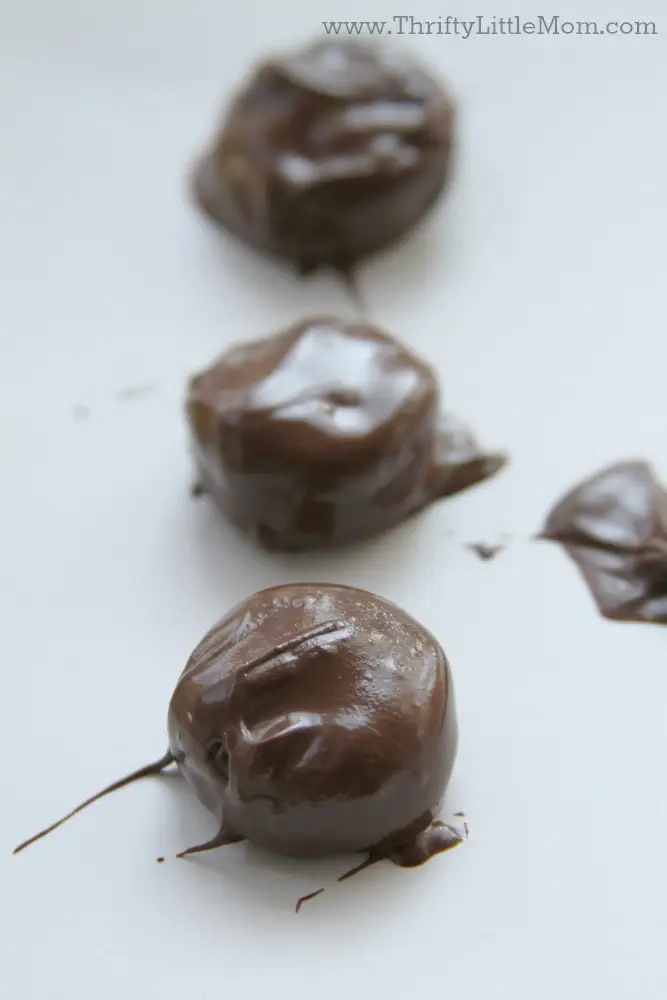 Step 6: Quickly add the sprinkles and Edible Confetti.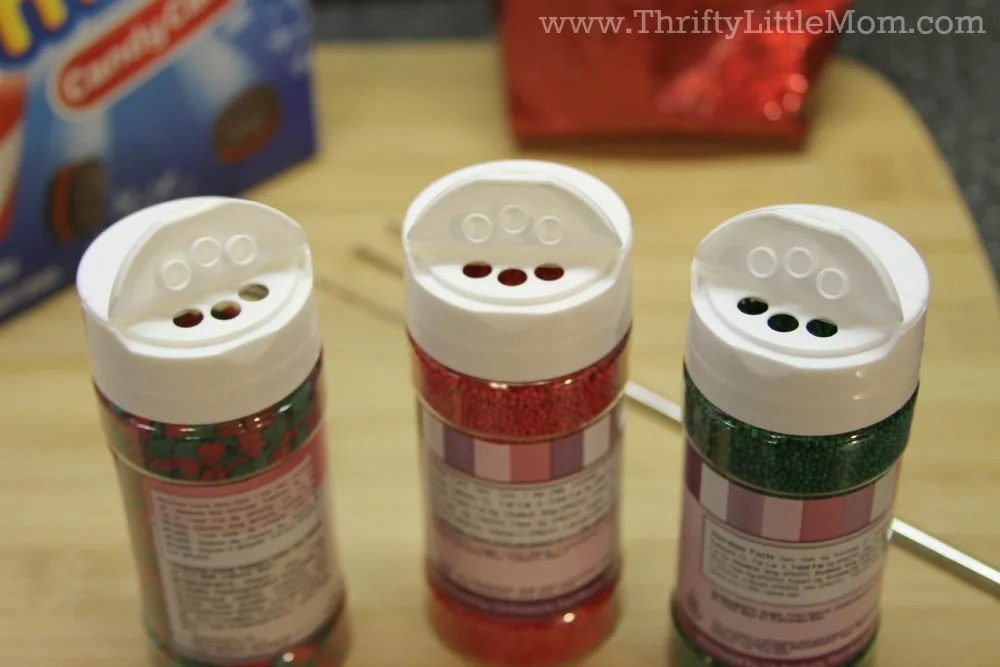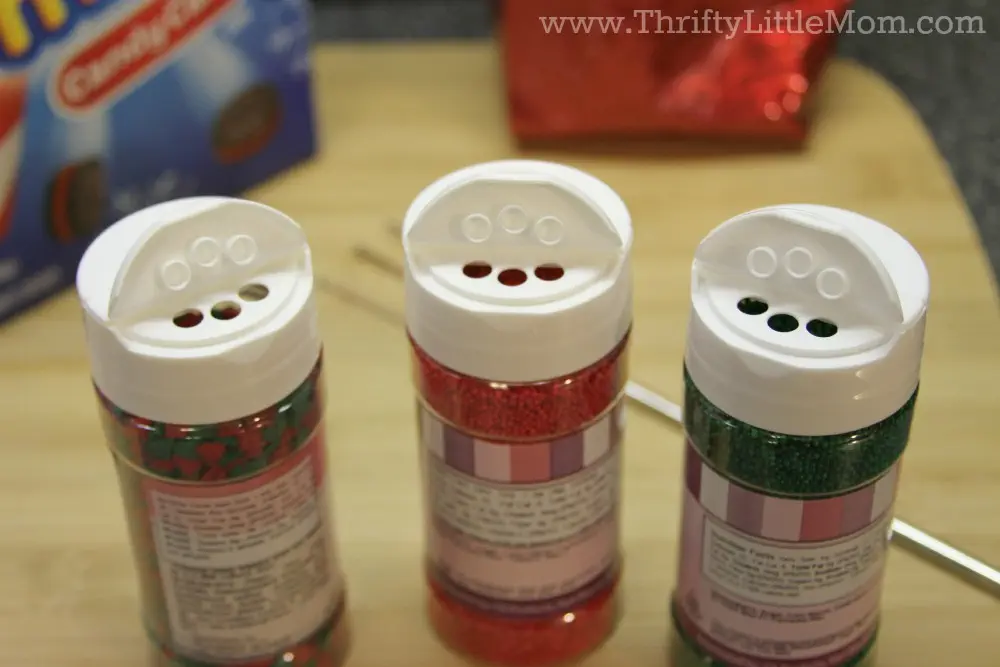 Step 7: Put these in the fridge to set for about 10 minutes and then remove to keep the chocolate from sweating.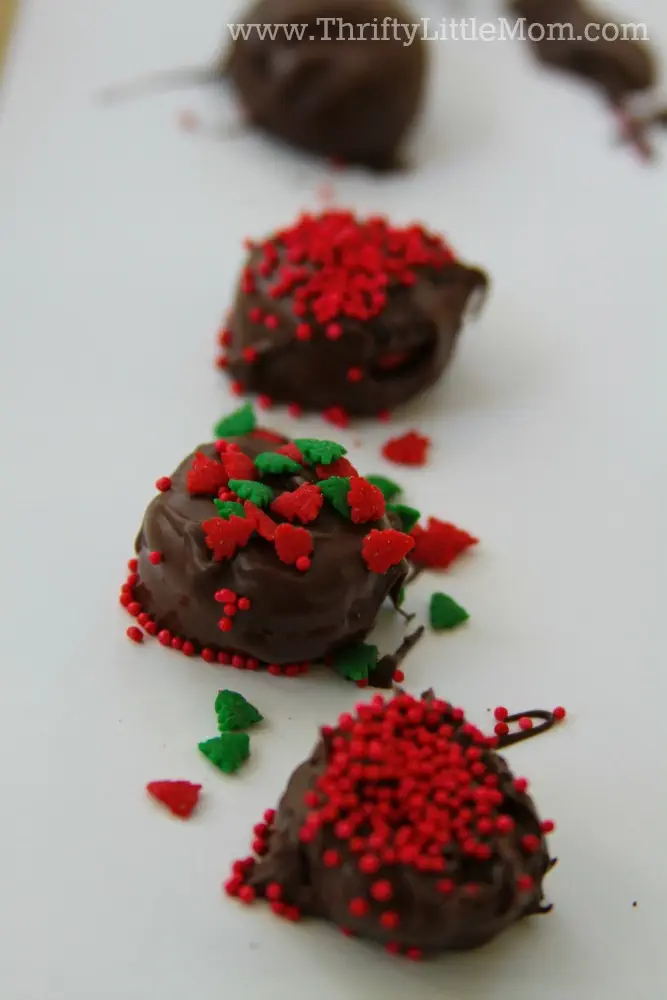 Step 8: Store your mini cookie bites in an airtight container until your ready to eat or package up to give away.  I recommend eating them while they are fresh and also giving them away while they are fresh.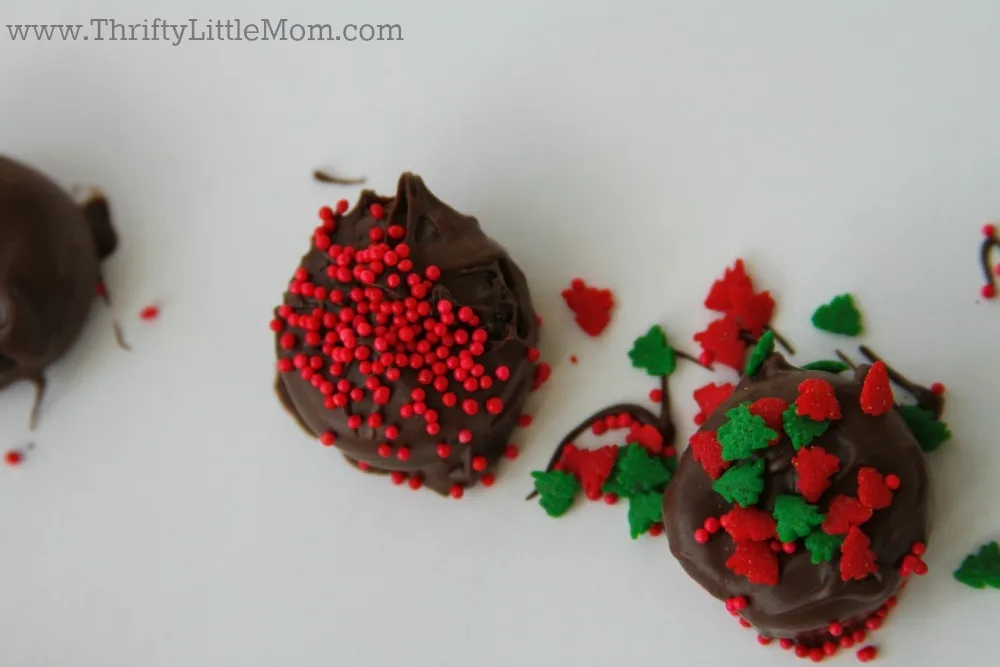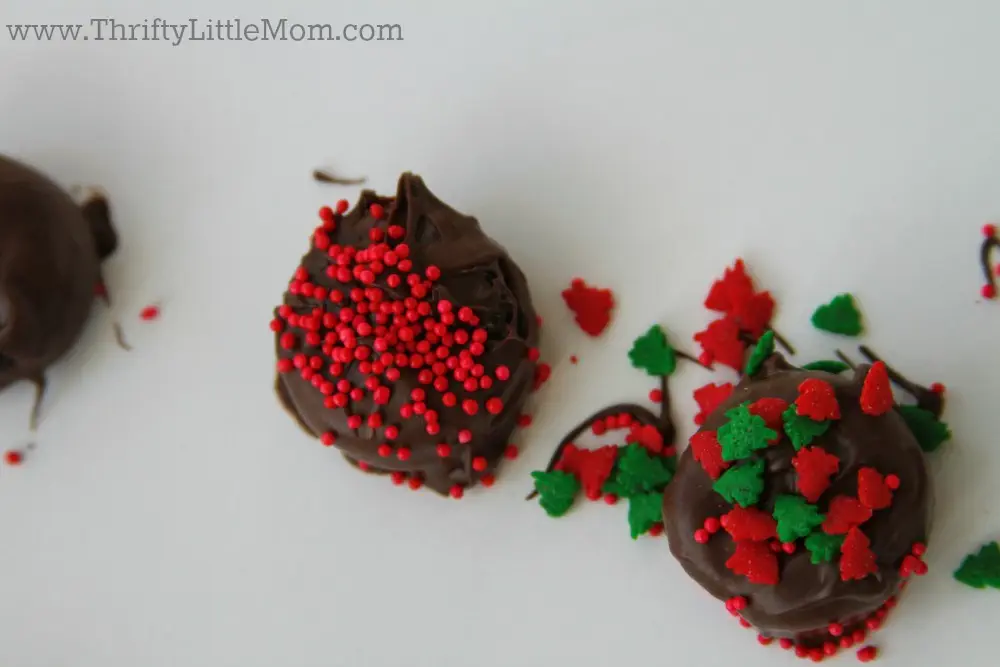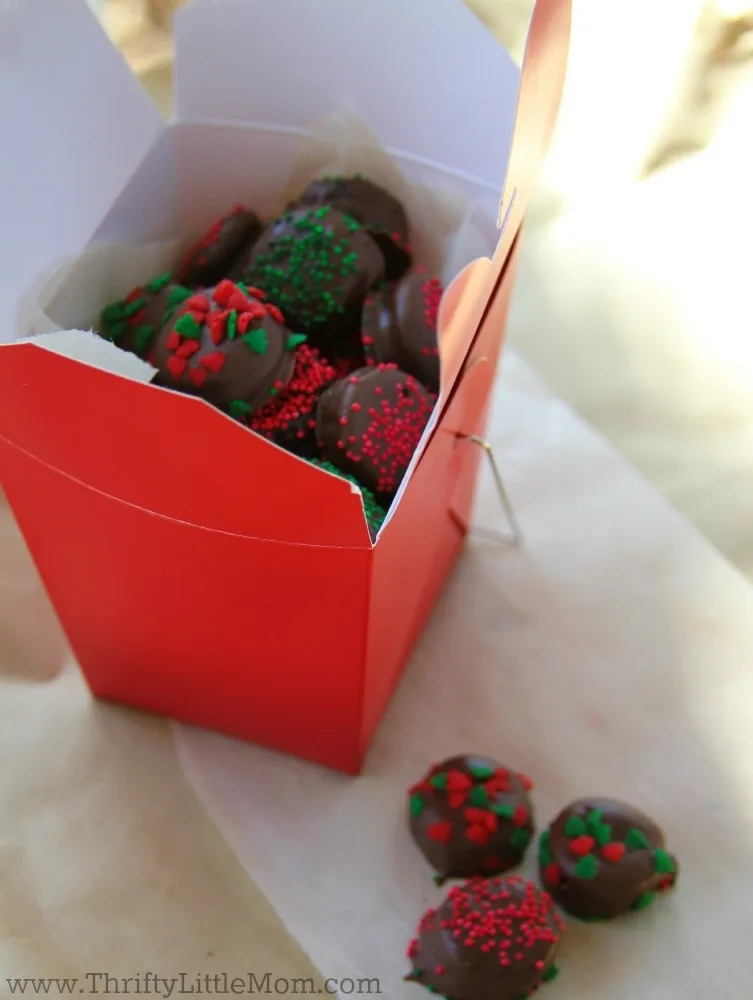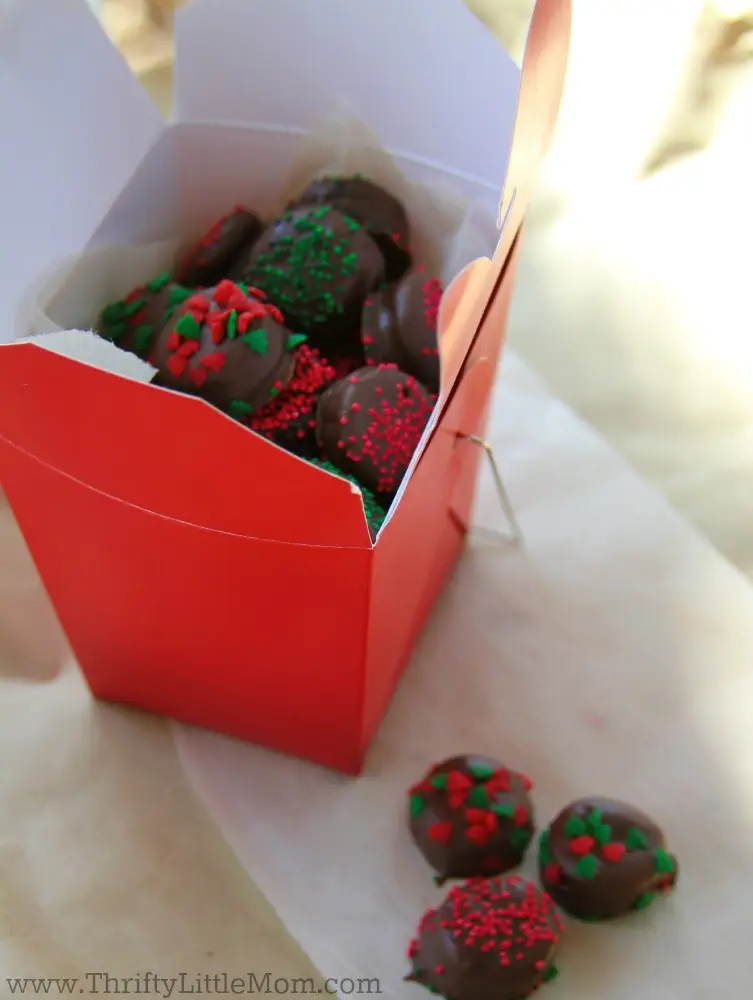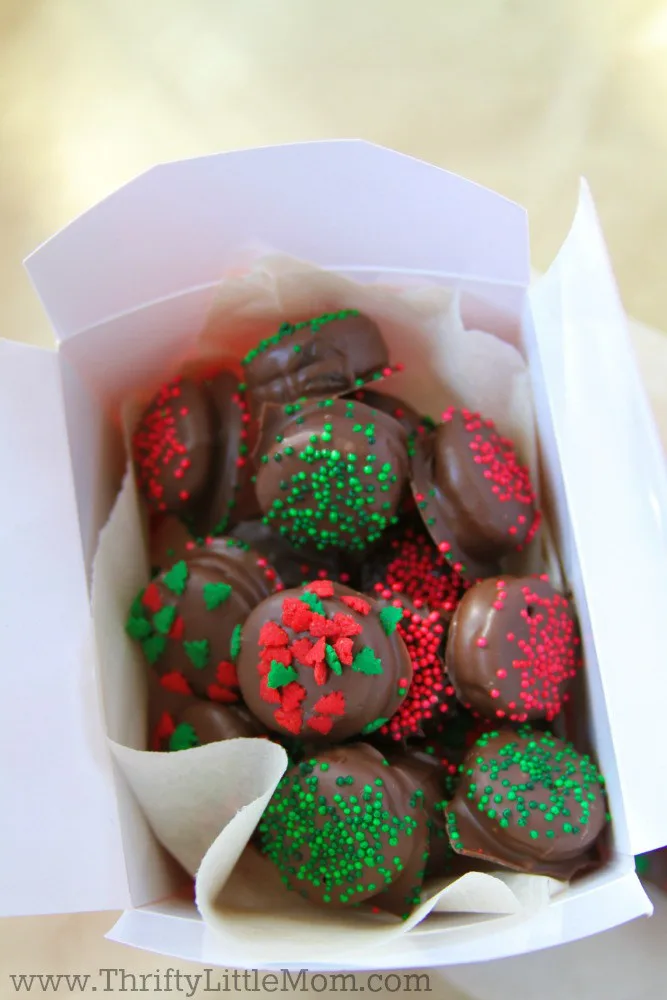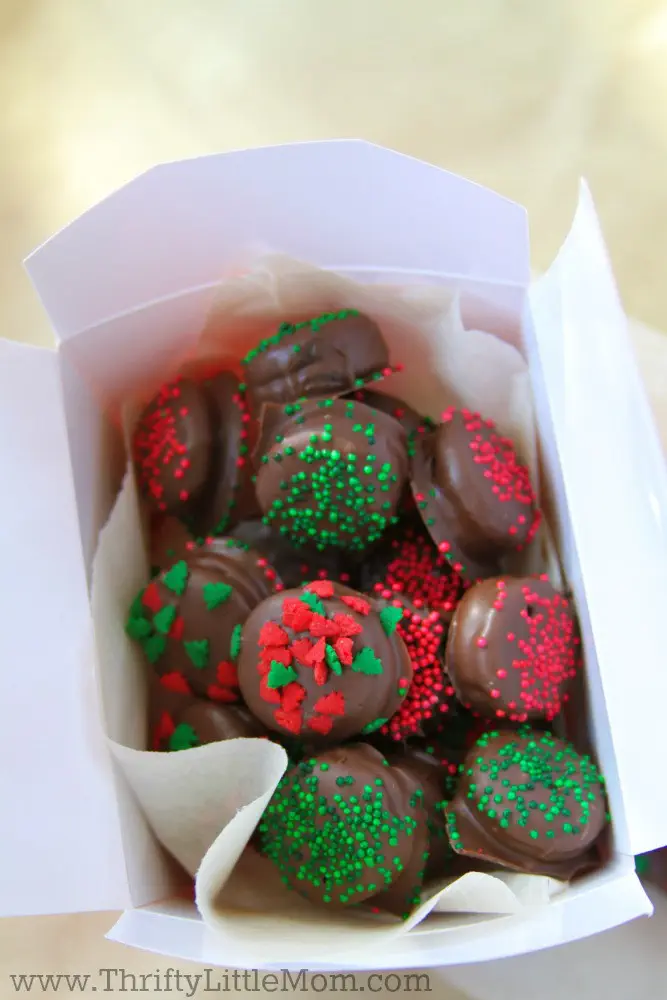 That's how I made some perfectly pop-able, delicious, chocolate covered OREO MINI Cookie Bites.  I loved the candy cane flavored cookies.  I'm a chocolate mint fan so these were right up my alley.  Drop a little wax paper down into a gift box like this Chinese take-out box and you've got a sweet little gift for all your neighbors, teachers and friends.
If you make them with your kids, you've got a sweet little memory of doing something out of the ordinary during a season that's all about remembering good gifts from above.
Did you bake with your mother or grandmother as a child?  Please share your own memories in the comment section below.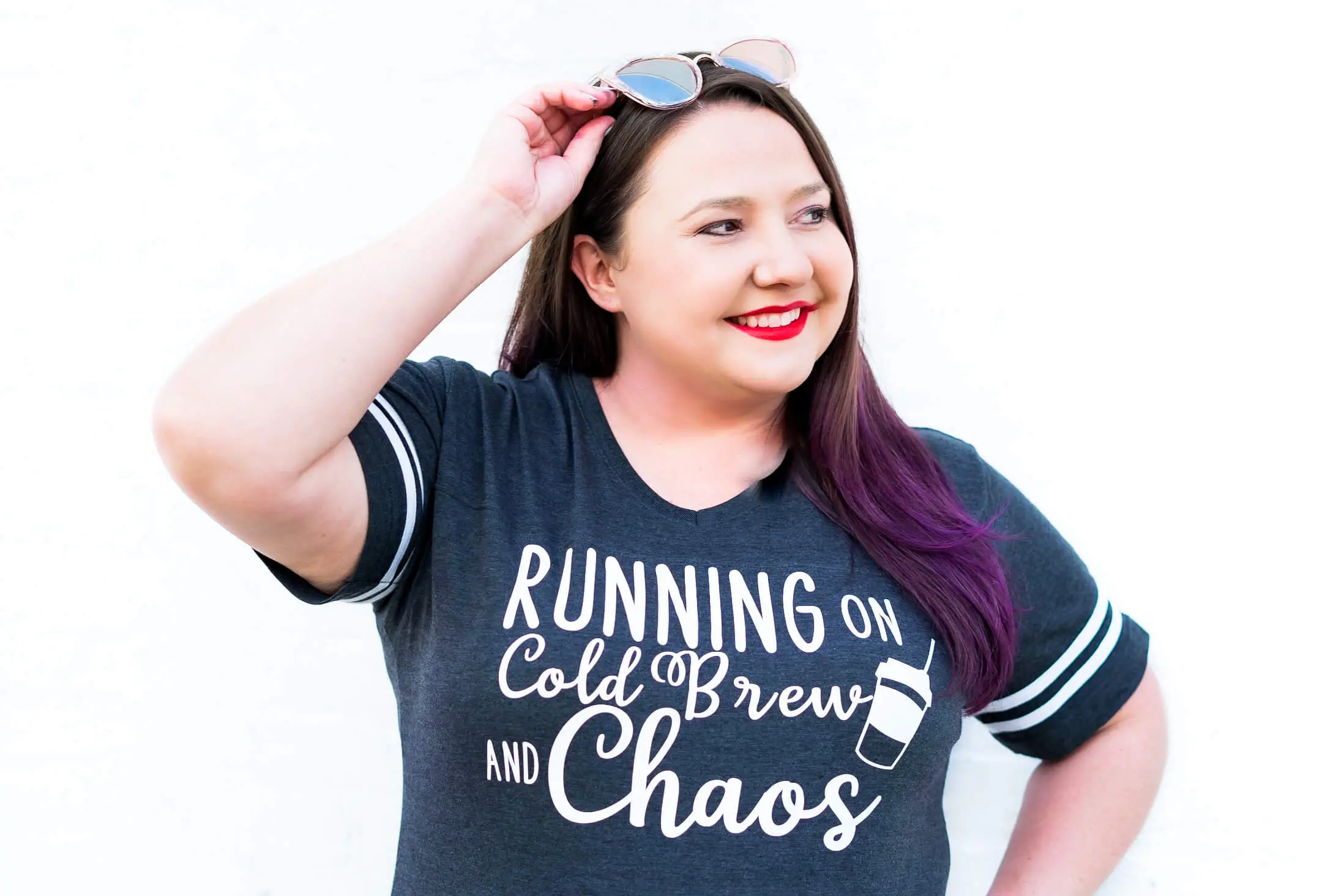 Kim Anderson is the organized chaos loving author behind the Thrifty Little Mom Blog.  She helps other people who thrive in organized chaos to stress less, remember more and feel in control of their time, money, and home. Kim is the author of: Live, Save, Spend, Repeat: The Life You Want with the Money You Have. She's been featured on Time.com, Money.com, Good Housekeeping, Women's Day, and more!