How To Strategize, Save Big and Survive on Black Friday
This post contains affiliate links. As an Amazon Associate, I earn from qualifying purchases. I also earn from qualifying purchases made with other brands and programs. See my
privacy policy.
It's the same every year. The alarm sounds and my adrenaline starts pumping. In my mind I immediately see the goal and I'm walking toward it-tunnel vision-focusing on nothing more than that new electronic I've been stalking for months.
As I come back to reality I push away the bedcover and b-line to the bathroom where I find my pre-chosen game day clothing folded and ready: yoga pants, long sleeve cotton workout shirt, and a pullover hooded sweatshirt. As I lace up my neon pink running shoes my mind is on one thing-Getting in, getting out, and surviving.
I quietly walk to the kitchen, following the aroma of fresh brewed coffee, tiptoeing around kids passed out on couches in turkey and pumpkin pie induced comas. They are happily dreaming about Santa's arrival while I'm about to set out on a voyage to make Christmas dreams come true.
I immediately fill up my cup and pop a few coffee beans straight into my mouth, thereby insuring that it gets to my blood stream even faster. I pick up my battle plan, my pre-laid strategy lists, my cash filled gift shopping envelopes, and all the coupons I will need. My other comrades appear, ready for the morning, and there is an exciting buzz in the air. With our travel coffee cups in hand, we're ready to go. This is it.
Black Friday has arrived.
The question is, are you ready? Preparation is key to surviving and thriving on Black Friday. Without a plan you'll be a wandering soul in a sea of focused people who will do almost anything to get their hands on those uber low priced consumables.
So that you don't get disoriented in battle here are my top 5 tips for surviving and thriving on Black Friday this year!
1. Know Your Goal & Make a List
What are you shopping for? Do you need to go to a store to get it or can you order it online? Who are you shopping for and what is your budget for each person? Write these things down on a list in an orderly way so that you can decipher it in a high stress situation.
2. Dig for Deals
Don't forget to visit retailor websites, like Office Depots' deal center, to look for rebates, add-ons, and freebies. You can take your thrifty quest to a new level with these kind of money saving additions. Check your list against what Office Depot OfficeMax has to offer to avoid missing out on extra savings off something your planning to purchase. Be sure to look carefully through the print ads for special coupons and note any purchase limitations or exclusions as you plan.
3. Have a Plan & Take It With You
Before you even set foot out that door or turn on your computer, have your plan in hand. Know what items you are looking for and where you need to get them. If you don't take the plan with you, you will inevitably forget something and miss out on a great deal. Don't get distracted by impulse buys unless you have a person in mind to give them to and you have the budget for the item. It also doesn't hurt to take a few ads with you just in case you need to ask for help.
4. Ask for Help
Planning your purchases isn't half as difficult as locating what you are looking for in a sea of people. If you see someone holding an item you want, ask them where they found it. If the item isn't in the store where you would expect to see it, don't be afraid to ask a store associate for help (preferably not one manning a register). The item might be on a central display somewhere else.
Last year, I was looking for a particular flatscreen TV. I found the only one left on a shelf behind a group of people who were waiting in line for another item.. I asked a store associate for help; he parted the heavy crowd, got my TV into my cart, and got me on with my shopping adventure.
5. Keep Calm & Elf Yourself
One of the most stressful parts of Black Friday is the people. So many people. If you have low tolerance for crowds, do yourself and your sanity a favor and just shop online.
But if the crowds don't bother you, don't let individuals bother you either. There are bound to be some people that you run into during your shopping adventure that may be rude or oblivious. Accept that and don't let one person ruin your day.
Let the experience be enjoyable. Bring a book to read while you wait, or load your favorite Christmas music on your phone and listen with a headset. Spend your time in line catching up with your shopping buddies.
If you need a little comic relief, check out the Elf Yourself app on the Office Depot OfficeMax website. It lets you put your face on an elf's body and then makes the little elf-you dance. I do this every year and it's hilarious! It's also great to send to your friends and family.
For the truly thrifty people of the world, Black Friday is a day of fun, adrenaline and amazing prices. Be sure that you get to Office Depot OfficeMax this Friday in-store or online to take advantage of their lowest prices ever.
For more ideas from Office Depot OfficeMax on how to strategize, save, and survive on Black Friday check out the infographic below.
Please feel free to share your own survival strategies in the comments section below!
I was selected for this opportunity as a member of Clever Girls and the content and opinions expressed here are all my own.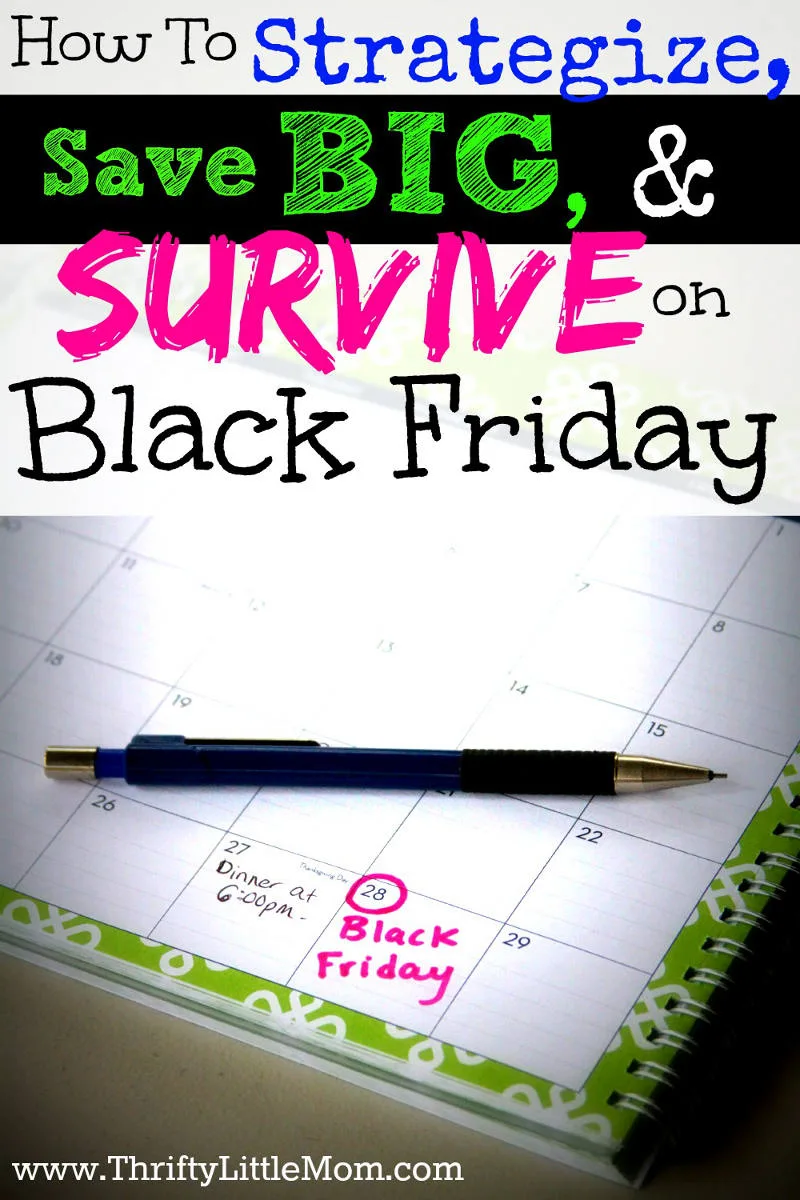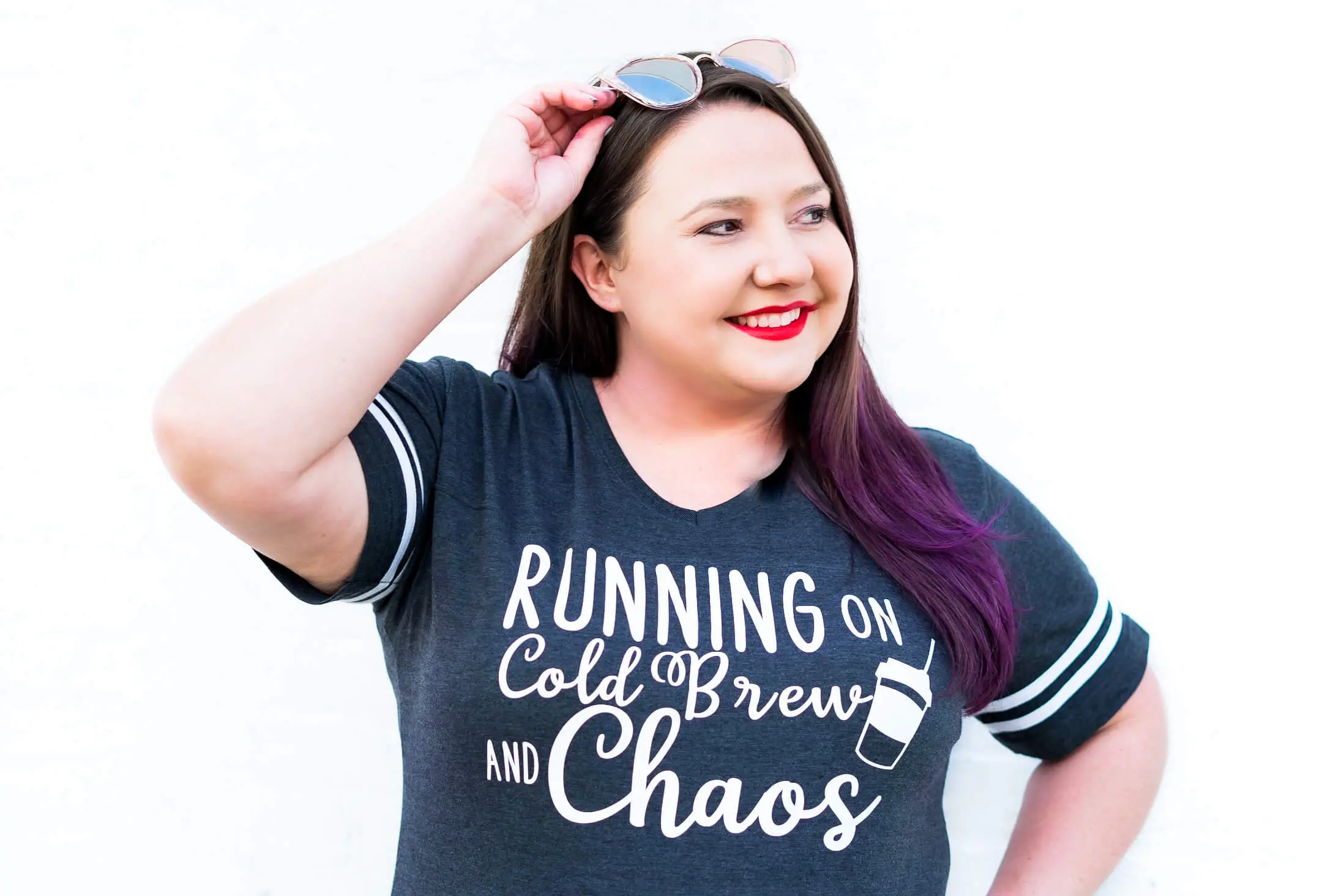 Kim Anderson is the organized chaos loving author behind the Thrifty Little Mom Blog.  She helps other people who thrive in organized chaos to stress less, remember more and feel in control of their time, money, and home. Kim is the author of: Live, Save, Spend, Repeat: The Life You Want with the Money You Have. She's been featured on Time.com, Money.com, Good Housekeeping, Women's Day, and more!