Thrifty Handmade Personalized Vinyl Decal Gift Ideas
This post contains affiliate links. As an Amazon Associate, I earn from qualifying purchases. I also earn from qualifying purchases made with other brands and programs. See my
privacy policy.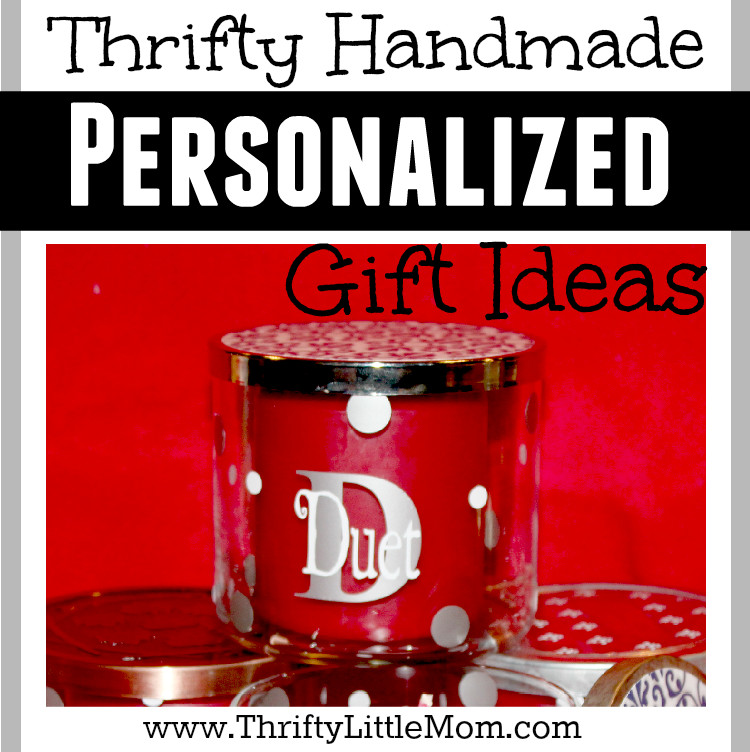 Every year I try to do something special for those on my Christmas list, even if it's just a little something. As stated in a previous post, this year I ordered several vinyl decals from DivaVinyl on Etsy (link at bottom of post) and I'm so excited to share a few ideas with you so you too can make handmade personalized vinyl gifts.
1. Personalized Cake Domes
You can find these great cake domes at your local Dollar Tree, add a personalized vinyl and your favorite cake recipe (I'll share a recipe that we've used in our family for years) and you have a fantastic gift for around $7.
These vinyls are easy to apply and come with simple to follow instructions.
The most requested and enjoyed cake I make is my famous family rum cake.  Here is the Make You Famous Rum Cake Recipe if you think you might like to try making your own cake dome too!  This recipe is highly requested every year at annual parties and holiday gatherings so it makes a really great gift.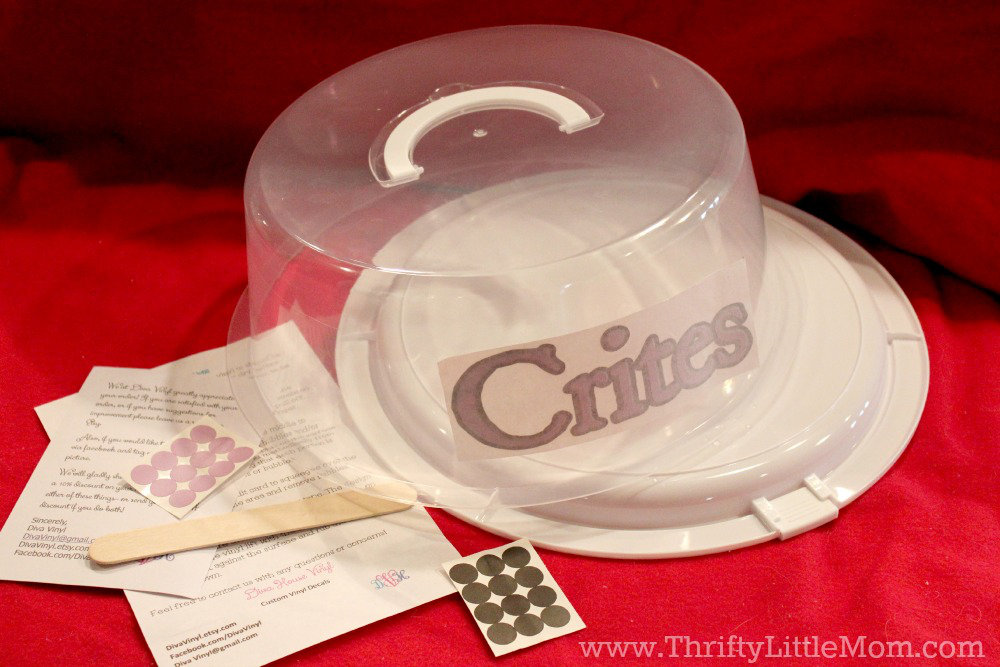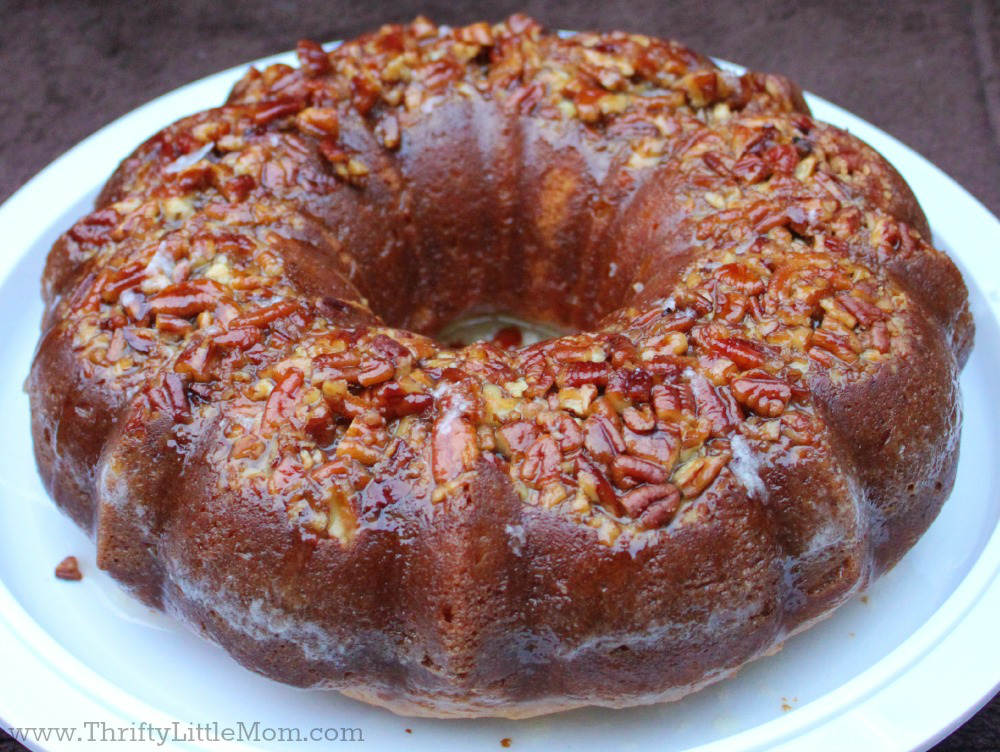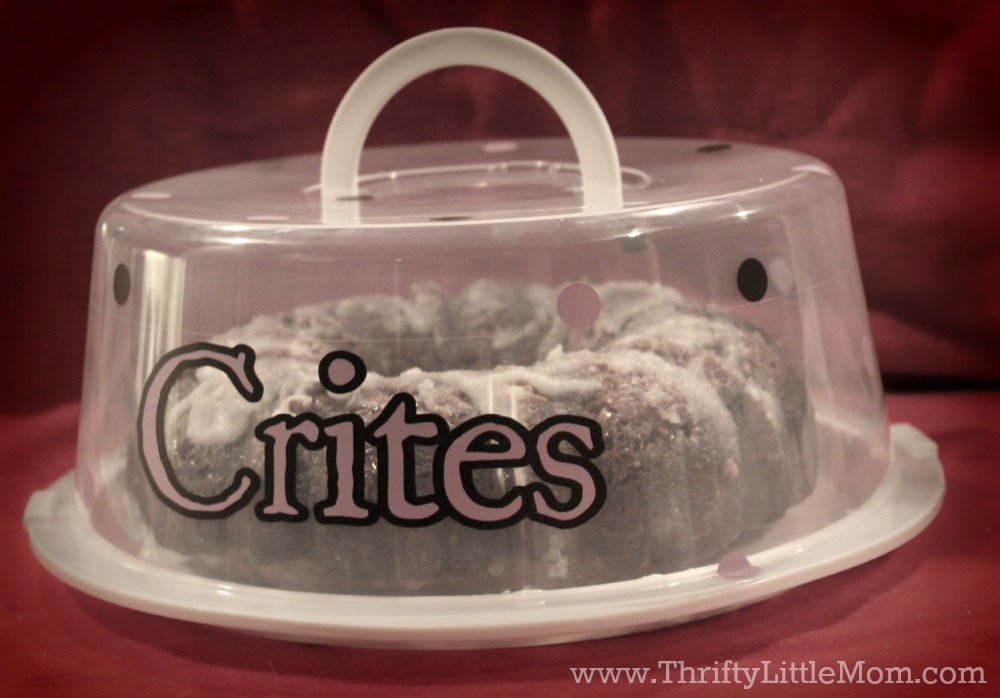 2. Personalized Up-cycled Candle Jar Projects
Ever wonder what to do with the remnants of that long ago used glass candle? Upcycle and repurpose it into a new, personalized gift!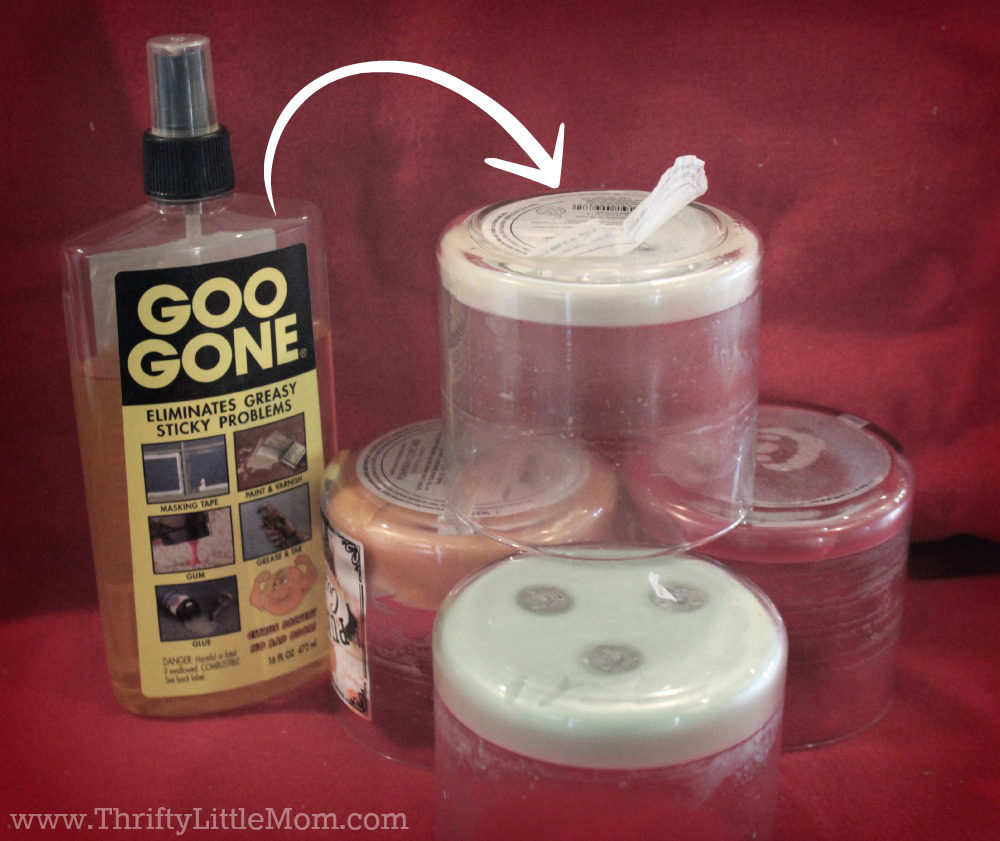 Option 1: Put a new candle in it.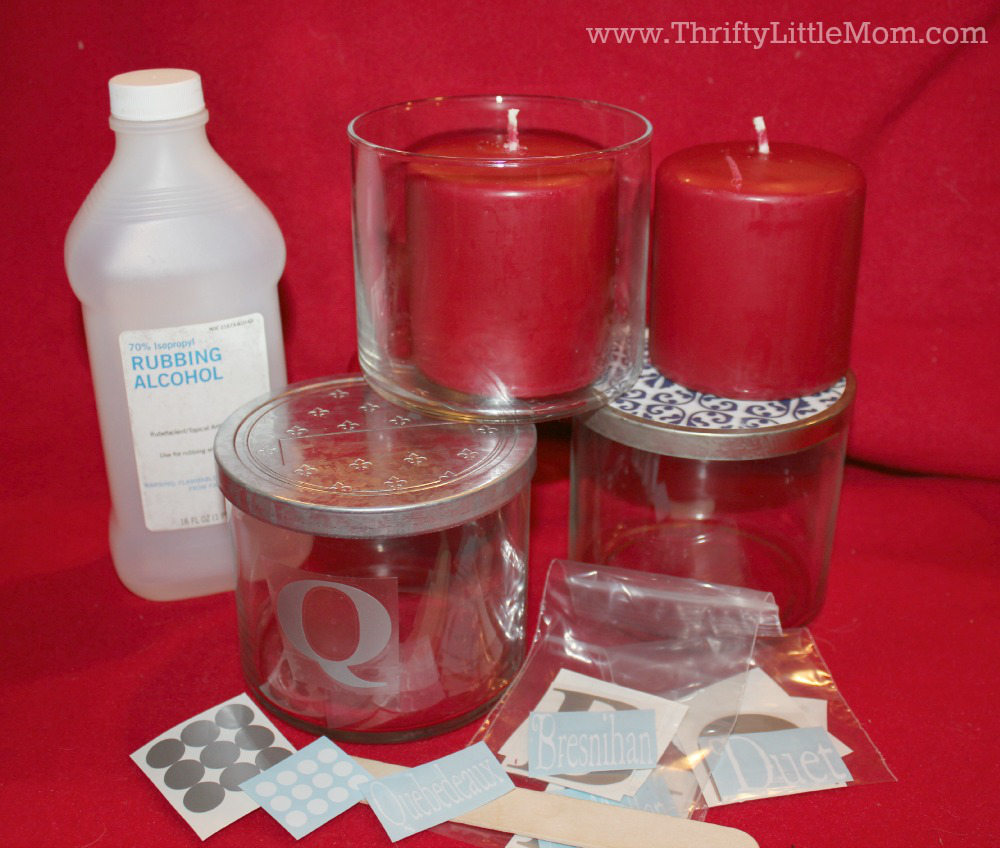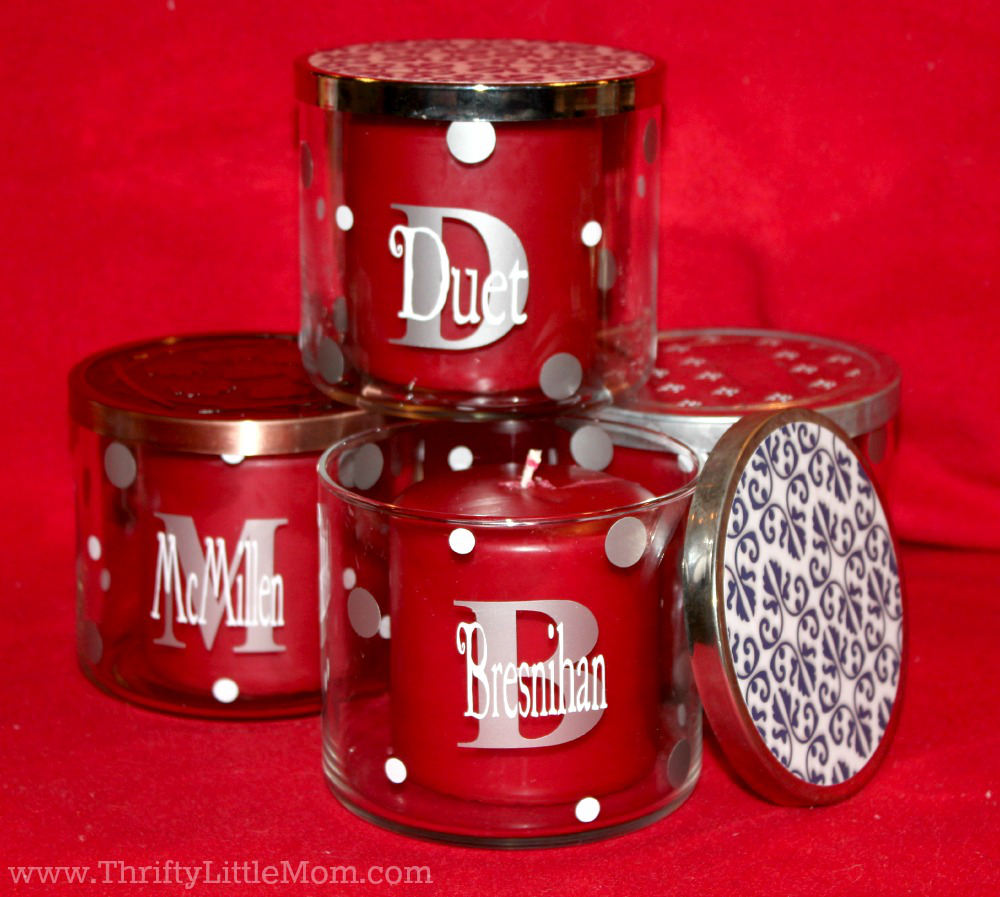 Option 2: Put coffee beans or small pebbles in the bottom to hold make-up brushes.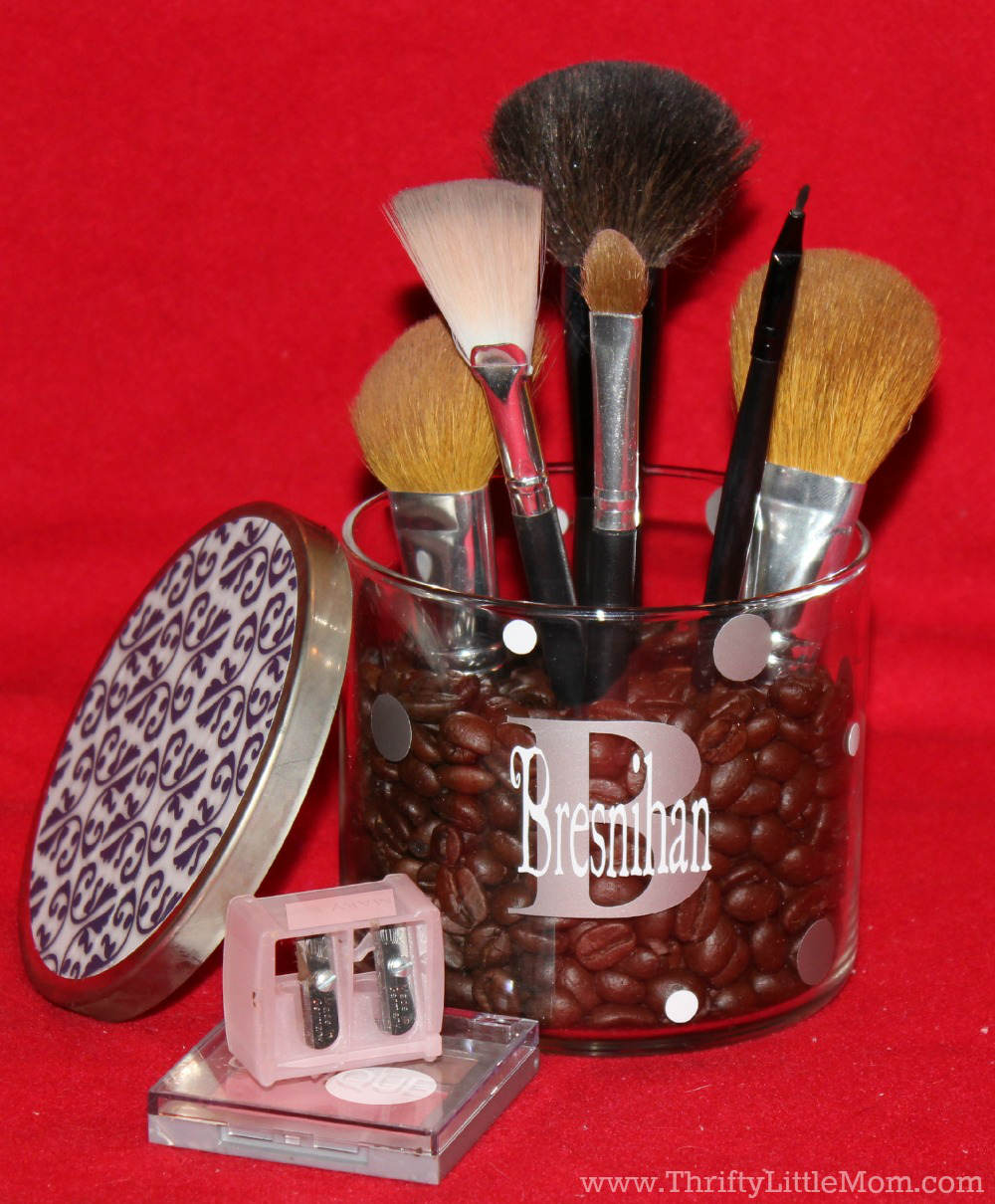 Option 3: Make bath salts by adding Epsom salt to your container and a few drops of your favorite essential oil or simply buy the salts already scented and a bath sponge.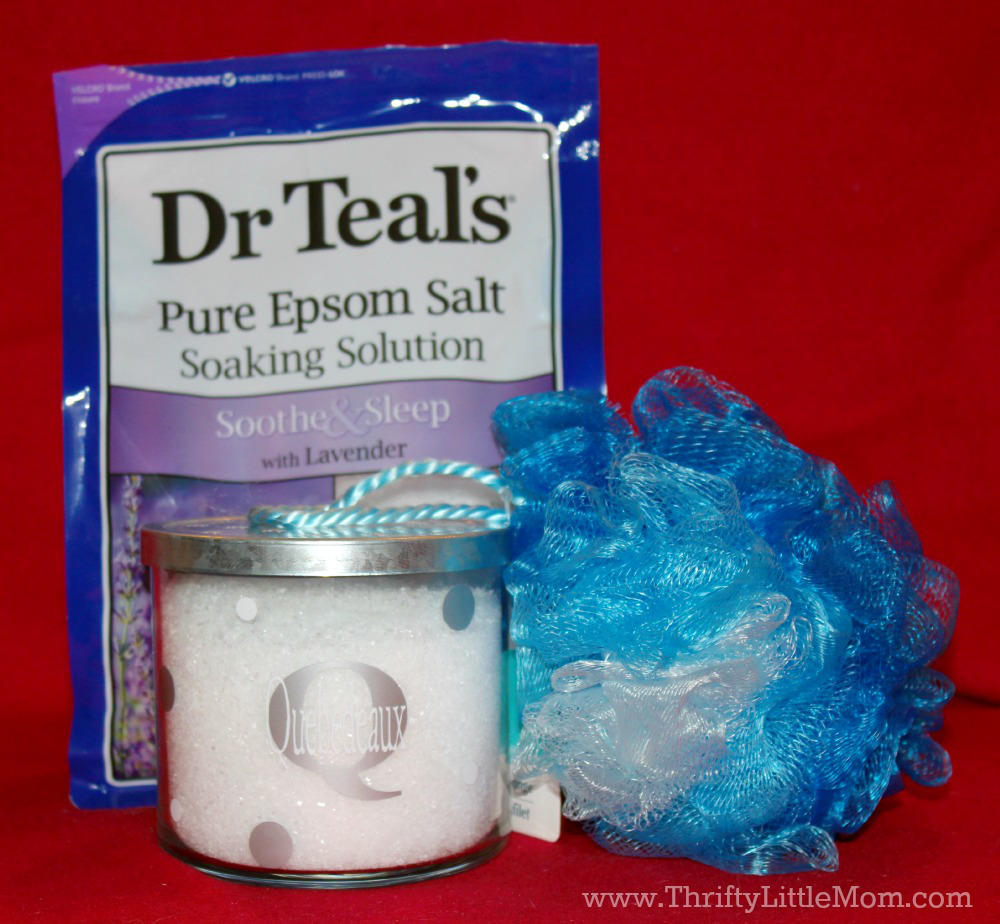 3. Personalized Ornaments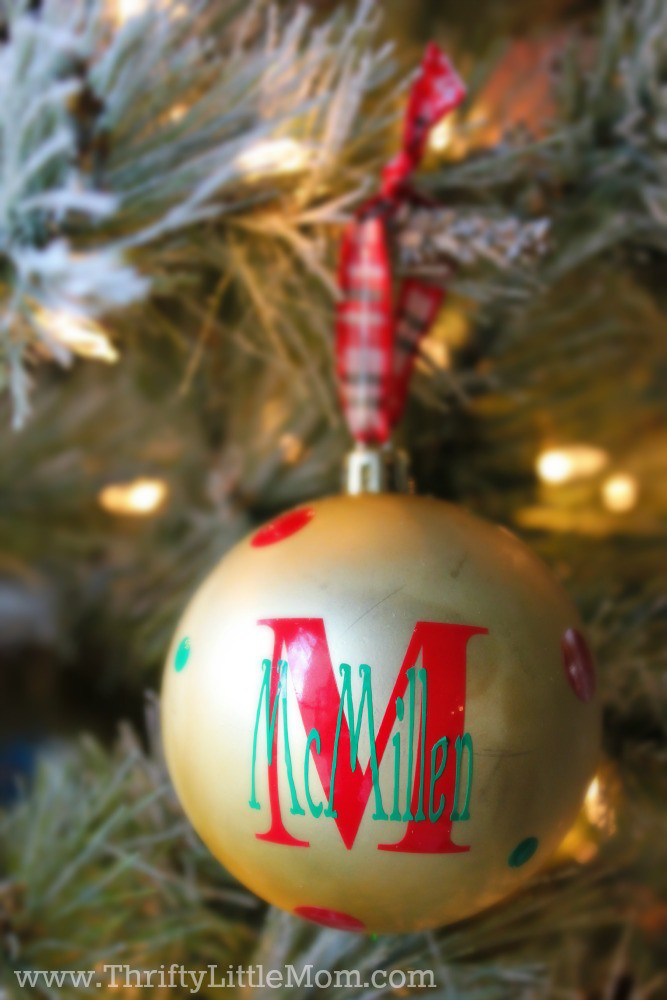 Personalized Ornaments are always a welcome gift as well!
I've had so much fun sharing these gift ideas with you! We would love to know what clever, thrifty ideas you have to spread Christmas cheer this year so, please leave a comment and share your creativity with us!
Vinyl decals were ordered from DivaVinyl on Etsy and are extremely thrifty to purchase.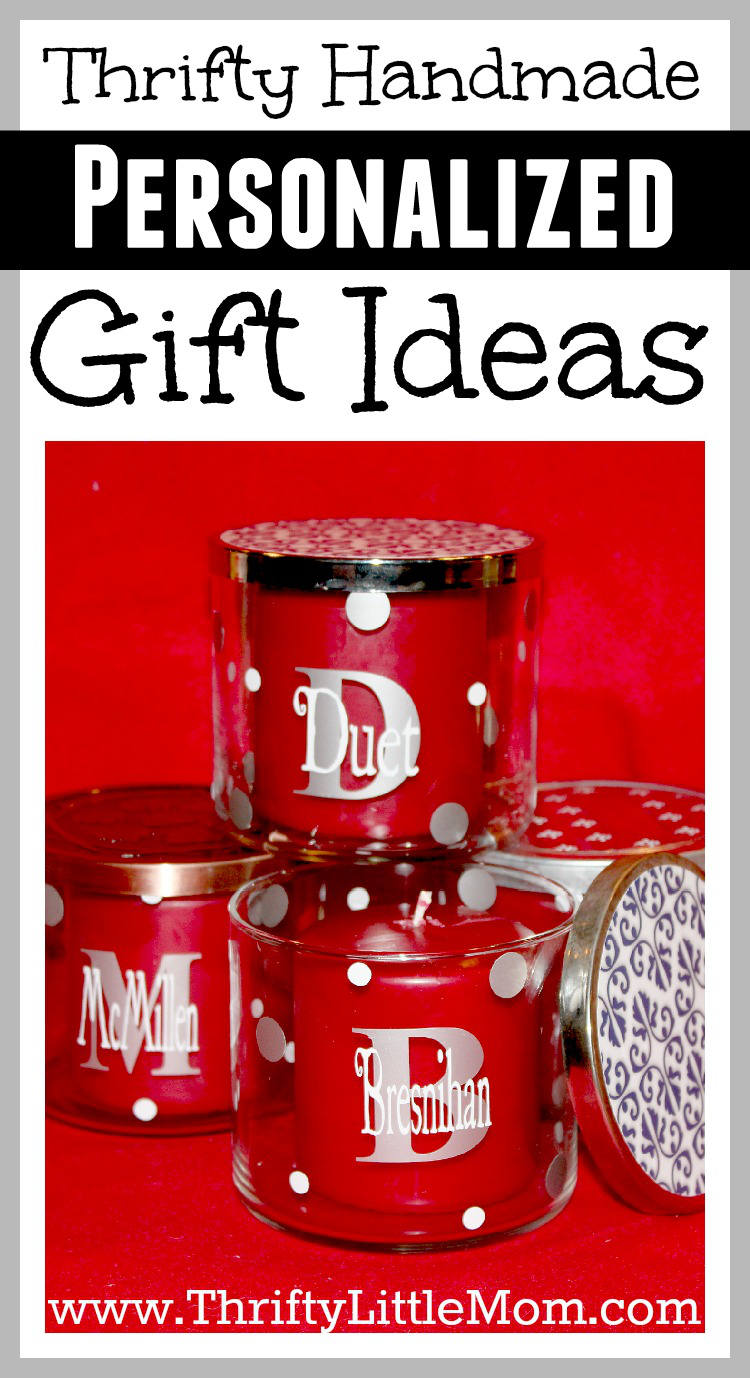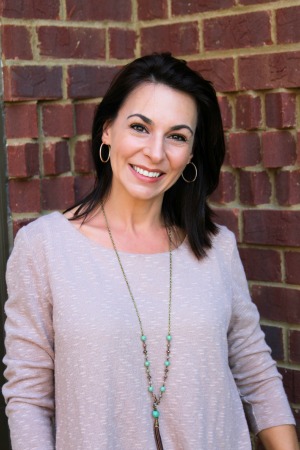 Rhonda is the owner of My Symphony Seasonings, LLC located in Georgia. She has a passion for good food, health & entertaining which was the perfect combination for creating My Symphony Seasonings, a company that encourages you to cook and eat whole foods, close to nature by providing original recipe blends of organic herbs & spices, free of fillers and artificial preservatives to add flavor, richness and health benefits to your dishes!