Make You Famous Rum Cake Recipe
This post contains affiliate links. As an Amazon Associate, I earn from qualifying purchases. I also earn from qualifying purchases made with other brands and programs. See my
privacy policy.
This cake is not guaranteed to make you famous on a cooking network, but it might just make you famous with your friends and family around the holidays.
I live in a fantastic neighborhood that hosts several gatherings, all based around food of course. Ever since I first served up this delicious Rum Cake, the request and expectation is that it will find it's way amongst the table of desserts!
The minute I walk in the door, I'm asked, "Did you make 'THE' cake?"! Once, I decided to make another dessert and the looks of disappointment on my neighbors' faces made me want to run home and bake THE cake!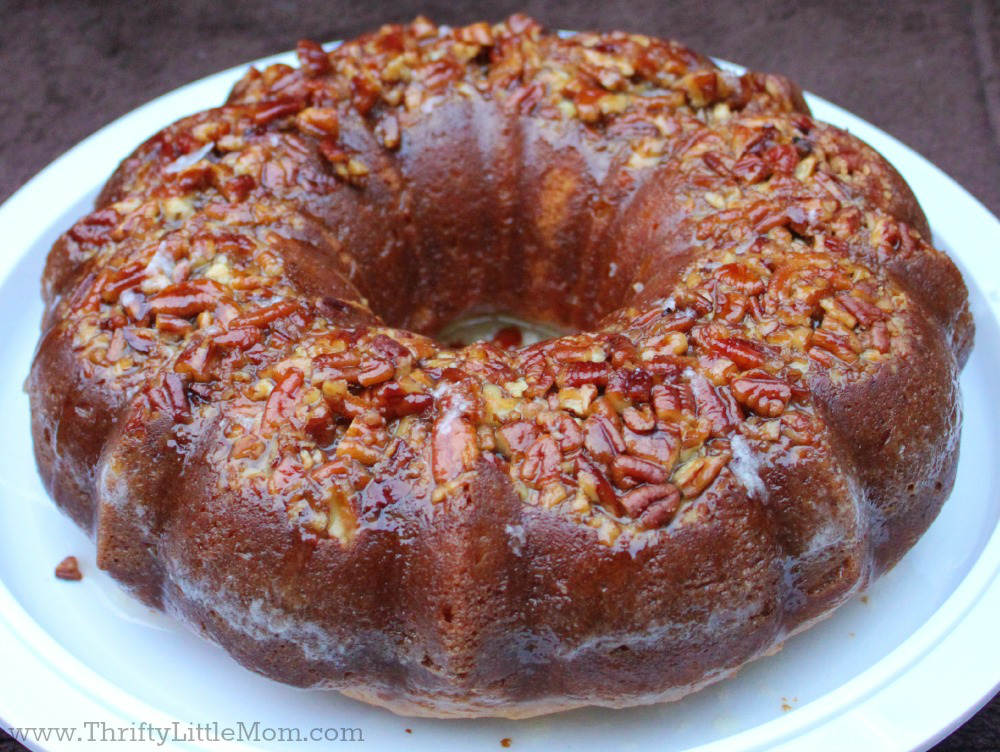 Well…have you ever made something that others loved and, of course, wanted the recipe for, but you were too embarrassed to give it out? That's me with this famous Rum Cake recipe that my family has been making for about two decades!
For years, this cake has been THE present for neighbors, employers, friends and even as marketing gifts for our business associates. So why would giving out the recipe be cause for shame, you ask?
Because…it's based on a box cake mix; it's not a 'from scratch' recipe!
It is very easy, however, and with the variety of cake mixes, puddings and flavored Rum out there you can make this cake all YOURS too!
So what recipe are you known for and expected to deliver at gatherings? Please, share!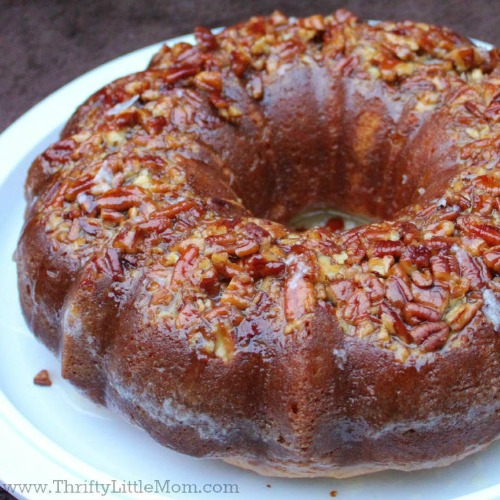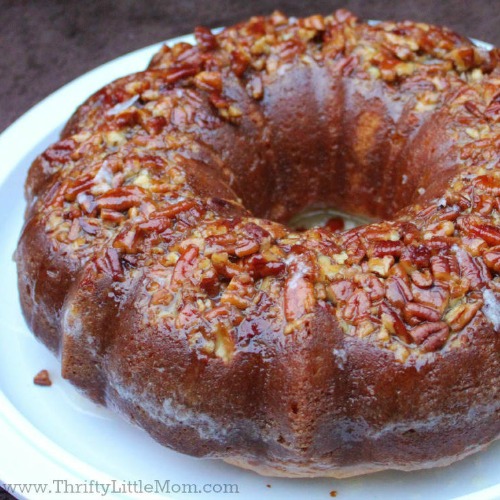 Make You Famous Rum Cake Recipe
Ingredients
Cake Ingredients:
1 box yellow cake mix
1 box instant cheesecake or vanilla pudding
3 large eggs
1/3 cup coconut oil
1/3 cup coconut rum or cream soda
1/2 cup water
3/4 cup chopped pecans
Glaze Ingredients:
1 stick unsalted butter
1-2 oz rum to your tasting or cream soda
1 cup sugar
1/4 cup water
Instructions
How to Make the Cake:
Preheat oven to 340 degrees.
Prepare your bundt pan, I don't like to use sprays so I just melted a tbsp of butter and coconut oil and coated the pan with the mixture on a clean paper towel.
Mix the above cake ingredients (don't mix in the PECANS at this point) on high for about 2 minutes then let it rest.
Now Pour the pecans into the bottom of the pan followed by the cake mixture.
Bake for 45 minutes.
When the cake has baked, let it cool completely before adding the glaze.

How to Make the Glaze:
Over a low heat, melt the butter.
Once the butter is melted, add the rum or cream soda, stir in granulated sugar (not powdered sugar) and water.
Continue stirring over low heat until the ingredients are thoroughly mixed.
Finally, pour the glaze over your cooled cake.
Notes
Trouble shooting: If the glaze cools too much, you will not be able to pour it over the cake. If your heat is too high, your glaze will be too thick and 'candied'.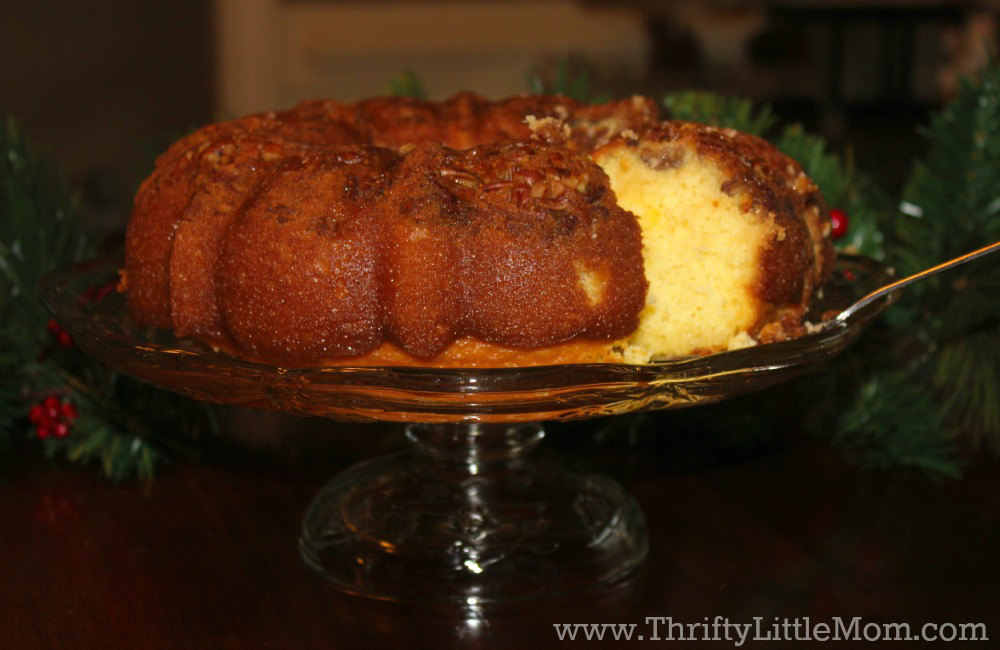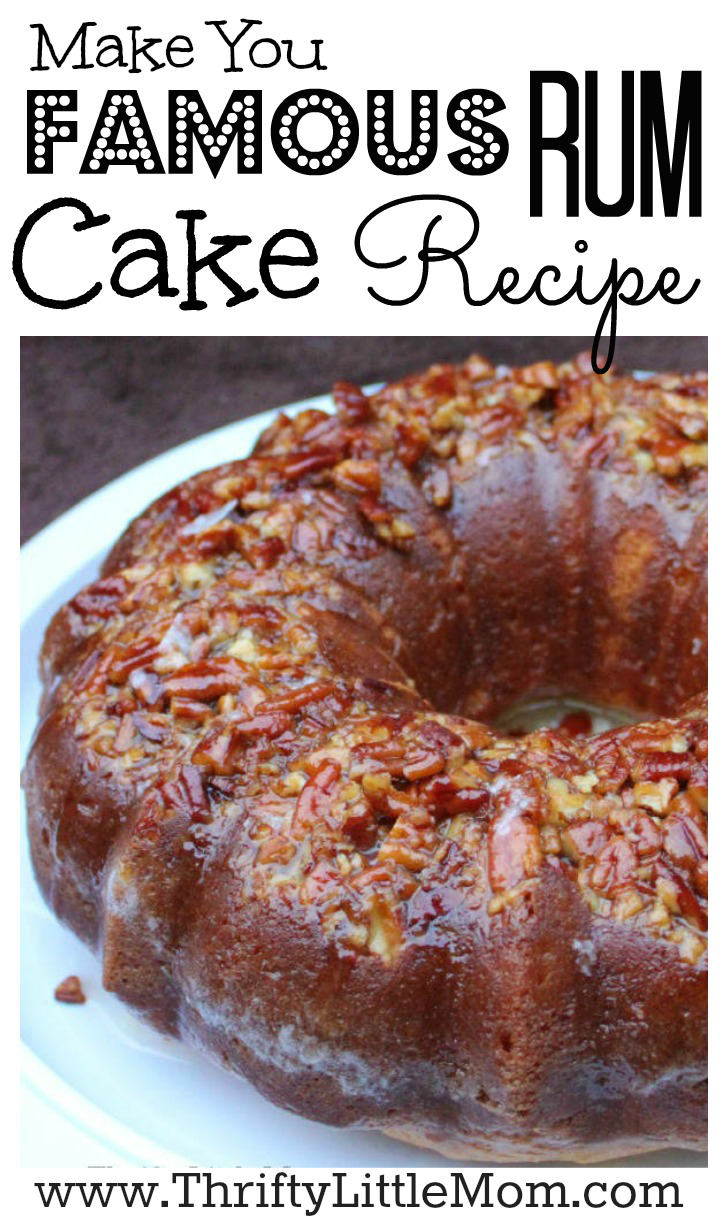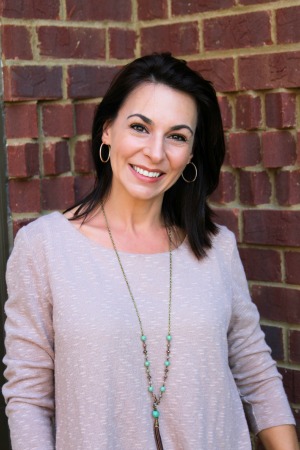 Rhonda is the owner of My Symphony Seasonings, LLC located in Georgia. She has a passion for good food, health & entertaining which was the perfect combination for creating My Symphony Seasonings, a company that encourages you to cook and eat whole foods, close to nature by providing original recipe blends of organic herbs & spices, free of fillers and artificial preservatives to add flavor, richness and health benefits to your dishes!