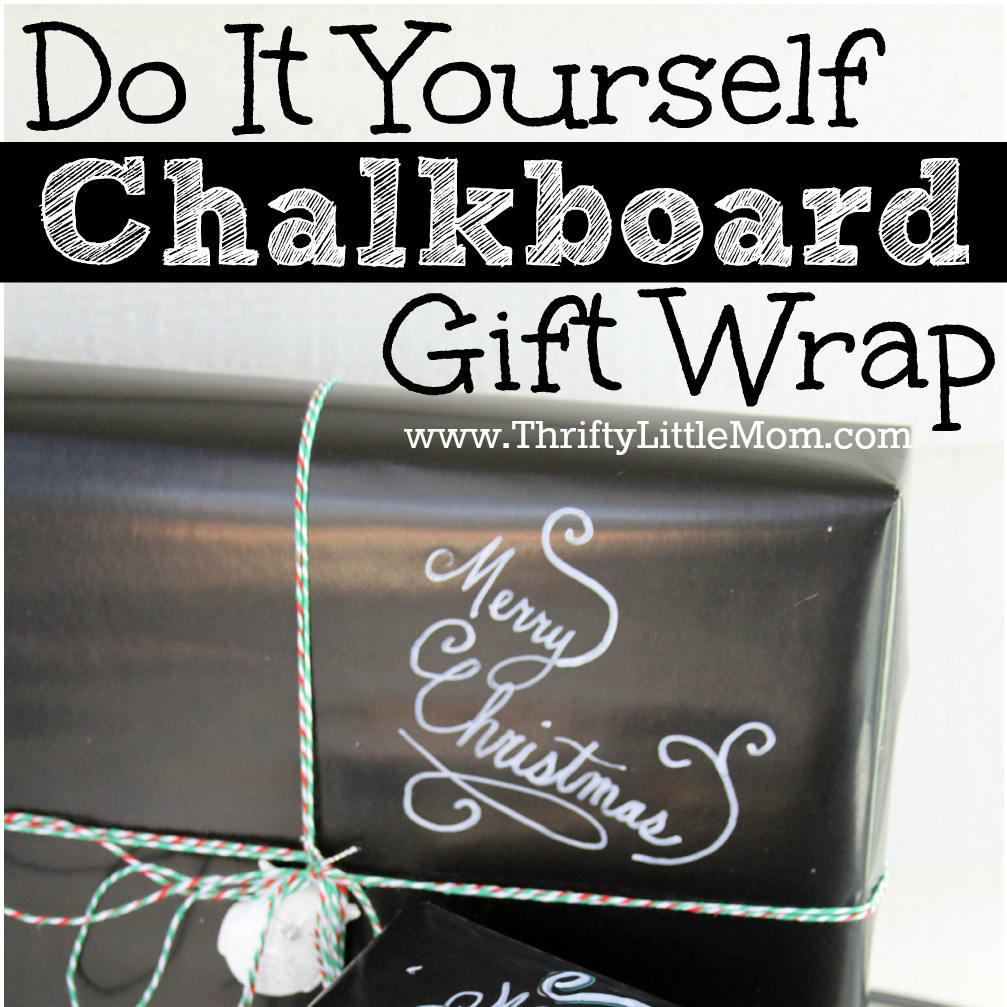 I love to add a handmade feel to my gift wrap each year.  Last year I went with dollar store butcher paper and rubber letter stamps.  This year I was wandering through Hobby Lobby and kept seeing all kinds of adorable chalkboard decor.  As I got to the Christmas wrap section the thought struck me, "Why not do chalkboard wrapping paper?"
All I needed was some good, solid black wrapping paper which I found in the actual party gift wrap section of the store.
The possibilities of making these look amazing are only limited by what you can imagine so if you love this idea I say go for it and make it your own!  It cost me about $10 for all the supplies listed.  The beauty of this "neutral" paper is that you can use it for birthdays, weddings, graduations and almost any holiday you want simply by changing the accessories and the written message!  Here's how you can create do it yourself chalkboard gift wrap.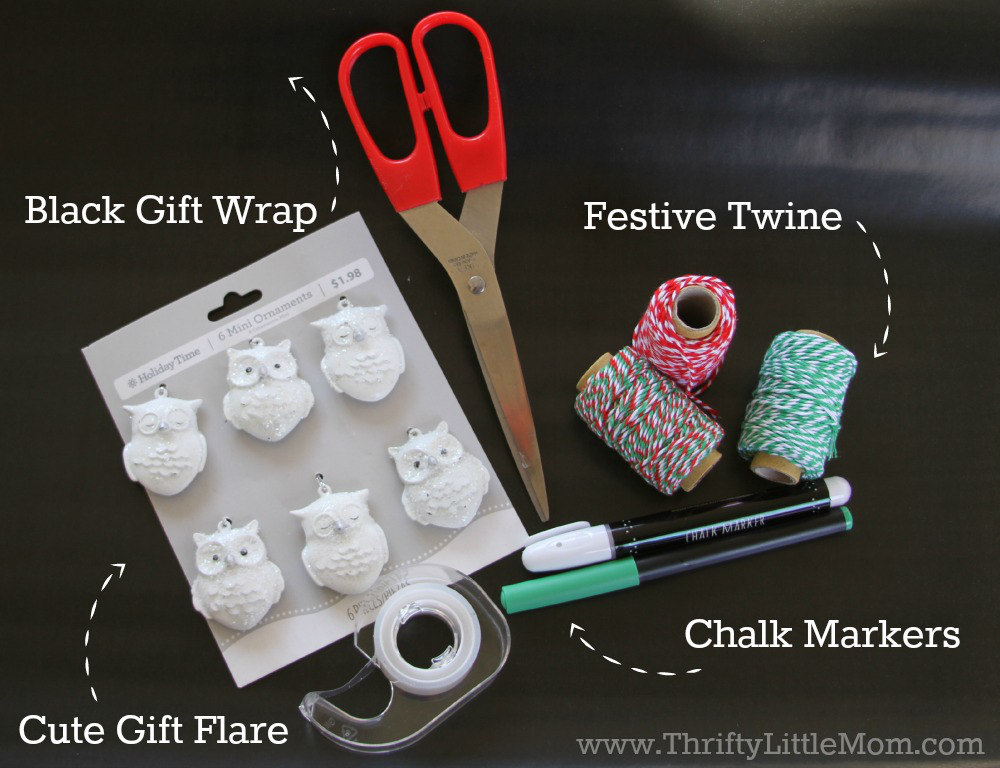 Supplies Needed:
1 Roll of Black Wrapping Paper
1 Roll of String, Twine or Ribbon (I used twine).
1 Chalkboard Pen (These are everywhere now for around $1-$2)
Miniature Tree Ornaments for decorative flair (I chose the 6 pack of owls at Walmart for $2. Mini ornaments are easy to find at the dollar store as well).
Tape & Scissors
Step 1: Start with wrapping your gift in the black paper gift wrap.  Then gather enough twine or ribbon to wrap around your gift.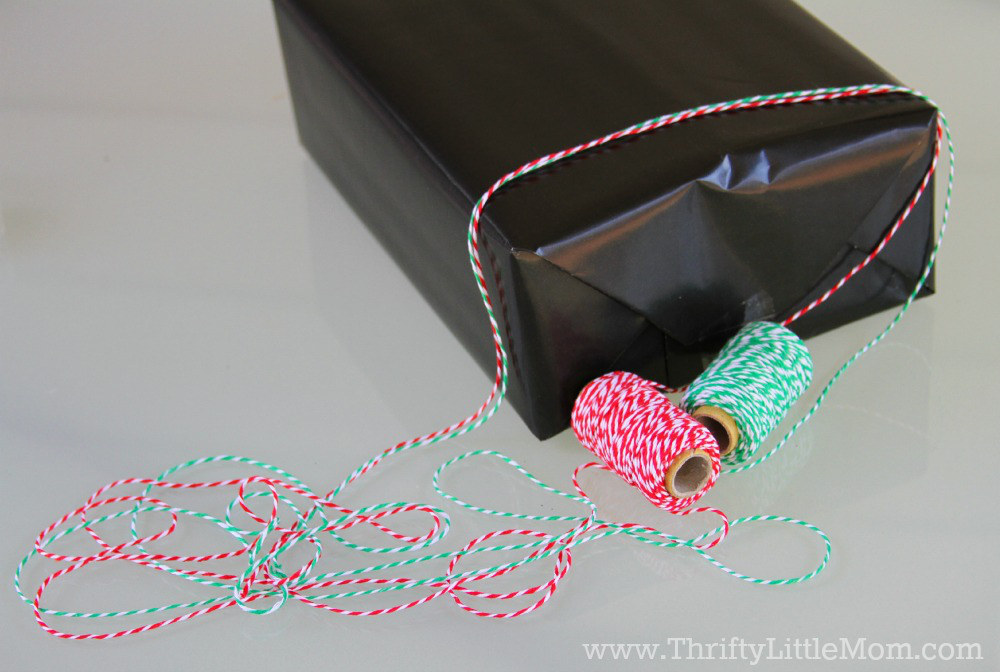 Step 2: Turn the gift over and put your string underneath it so you can crisscross the string around the backside.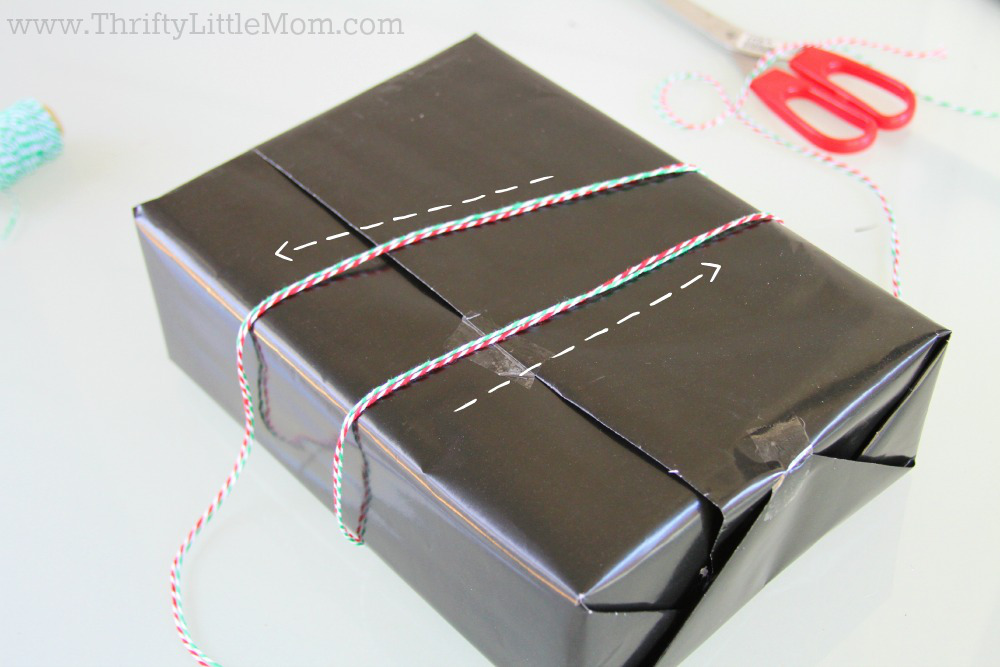 Step 3: Crisscross the string and bring the string back around to the front of the box.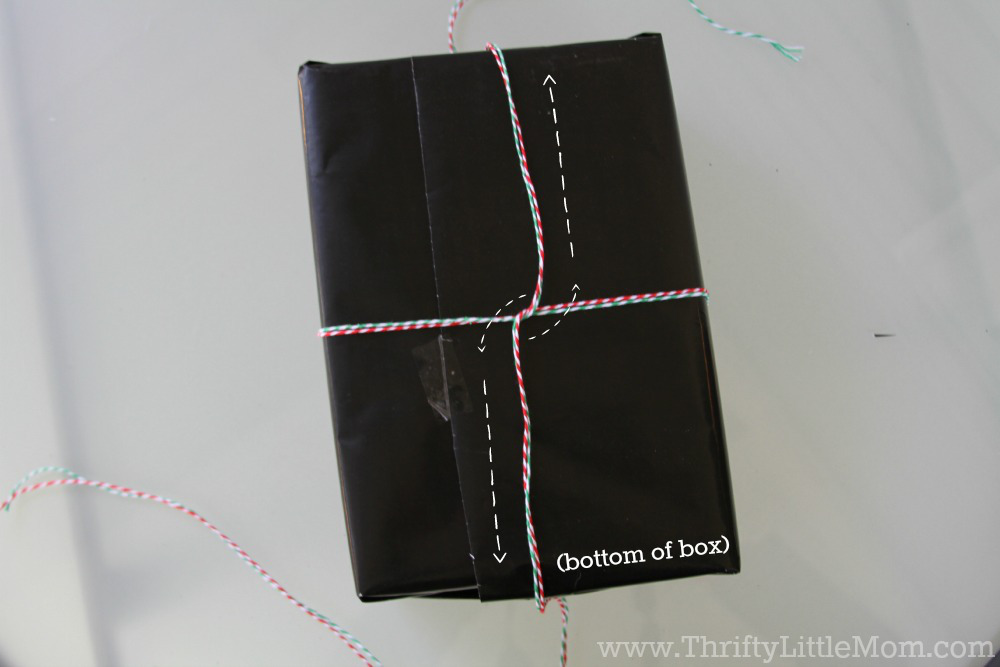 Step 4: Flip the box back over to the seamless side and pass your two strings under the middle string and get ready to tie them in a knot.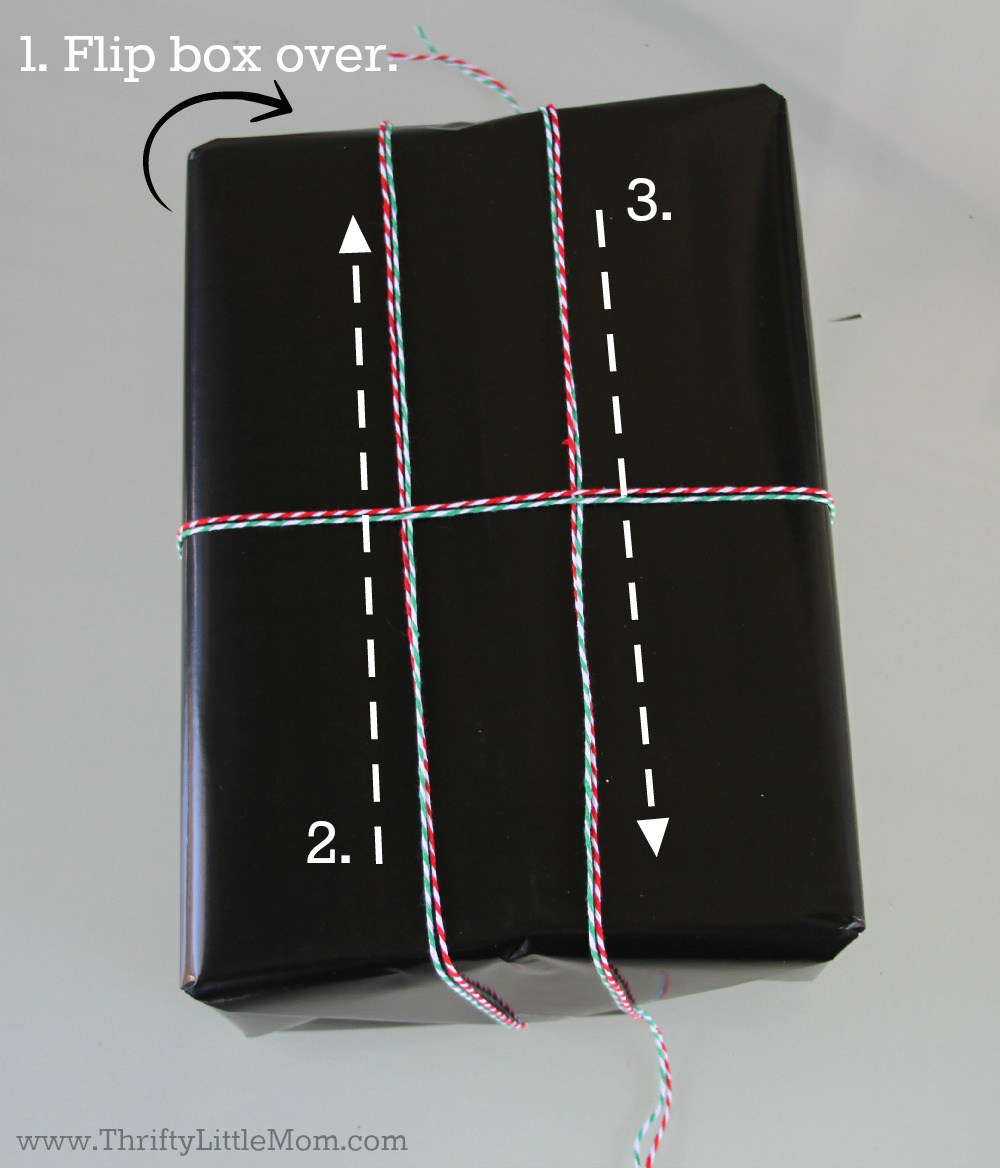 Step 5: If you tie the two strings around the middle string, it will keep everything nice, tight and secure.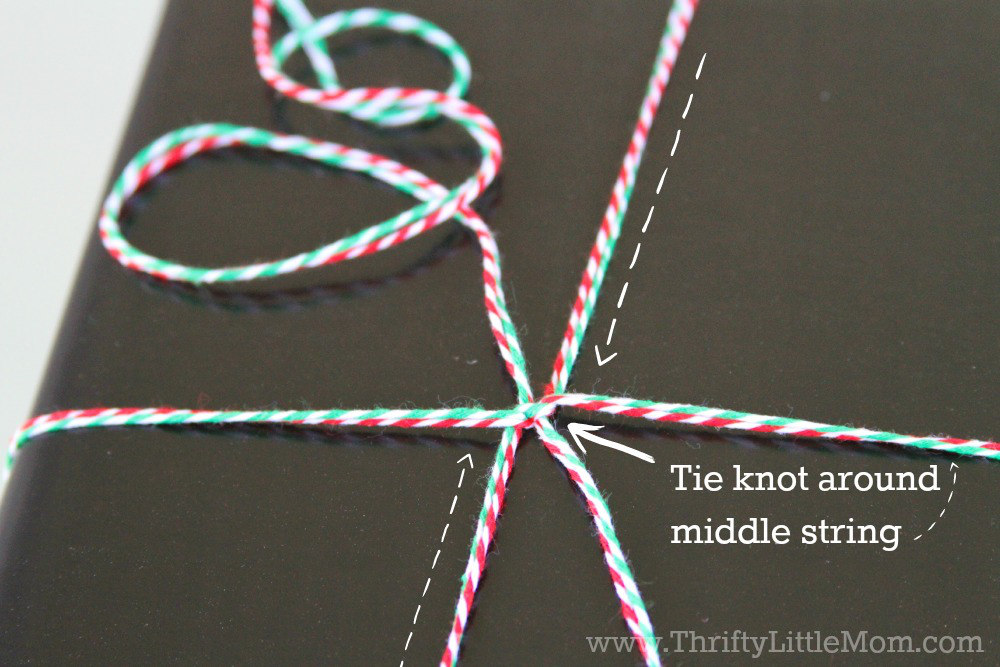 Step 6: Attach your adorable mini ornament accessory.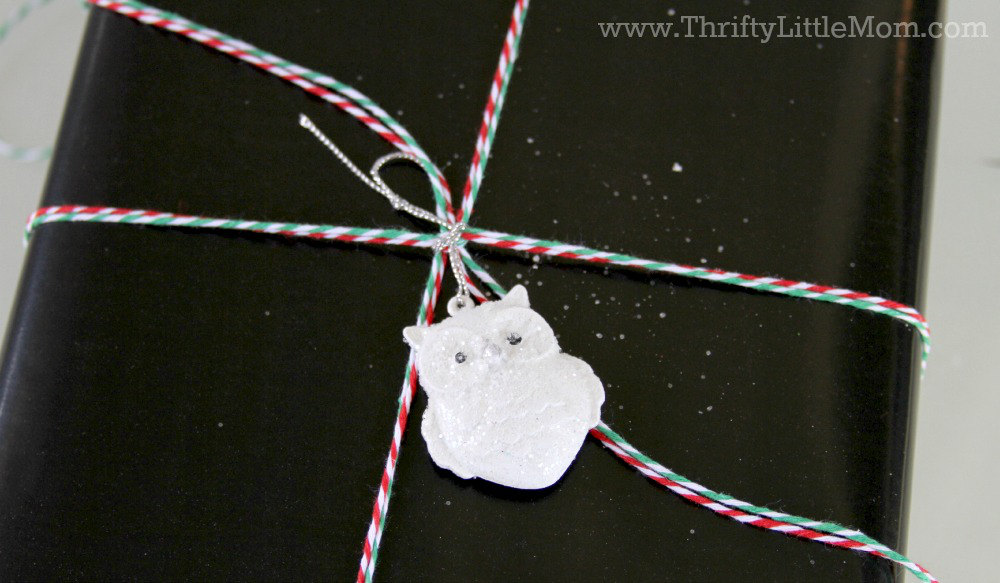 Step 7: This step is optional as you can always just free-hand the chalkboard writing.  I used the website PicMonkey to make a little gift tag and I printed it out. You can make your "carbon" paper by taking a pencil and shading the back of the paper.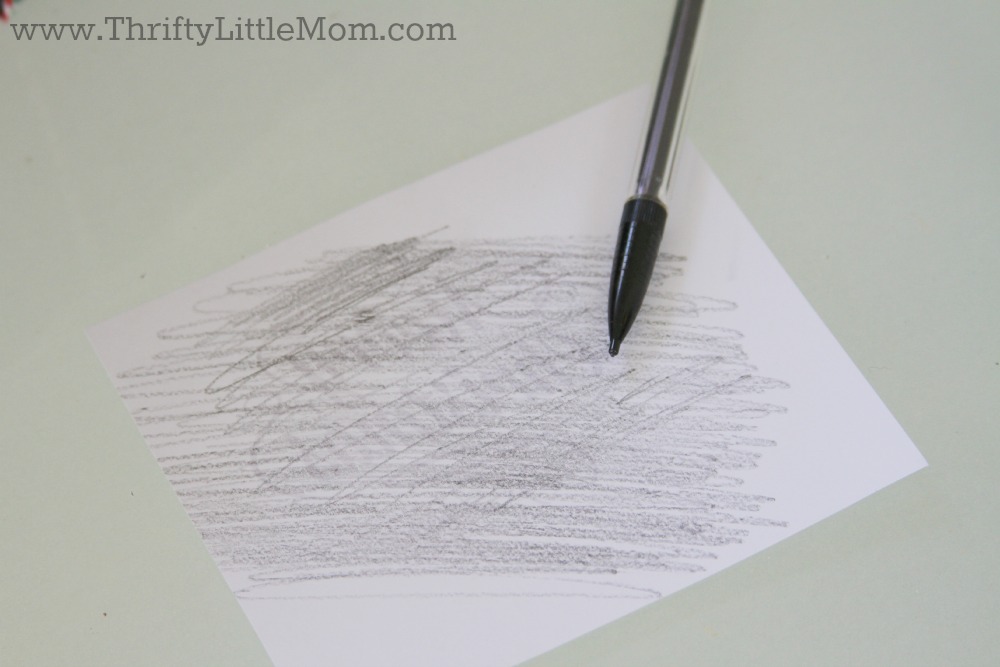 Step 8: Then I placed it on the front of the package where I wanted my wording and traced the lettering with a pen, pressing firmly to insure the pencil lead would show up on the black paper.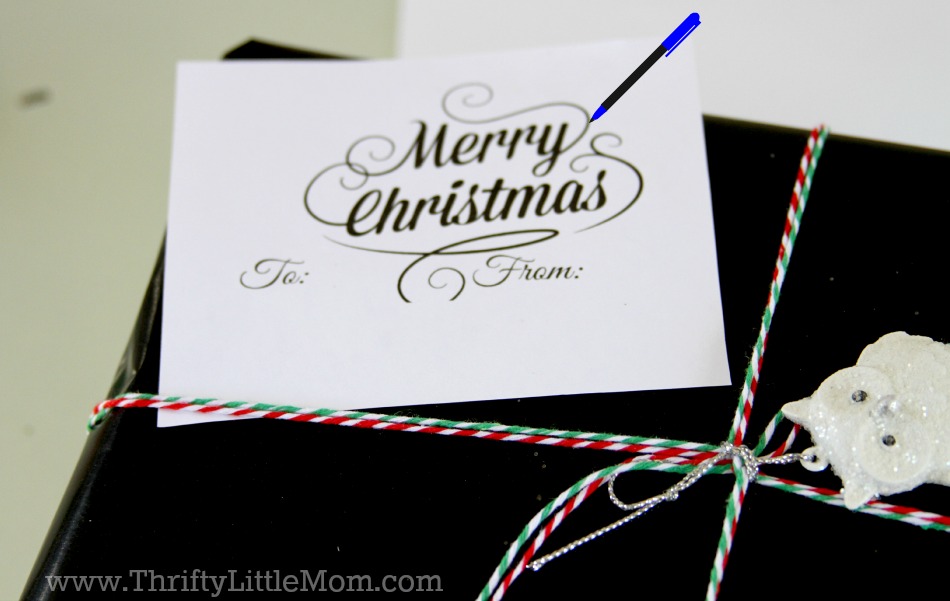 Step 9: This is what it looks like when you remove the tag. You can trace the letters with the chalkboard pen using the pencil lead impression as a guide.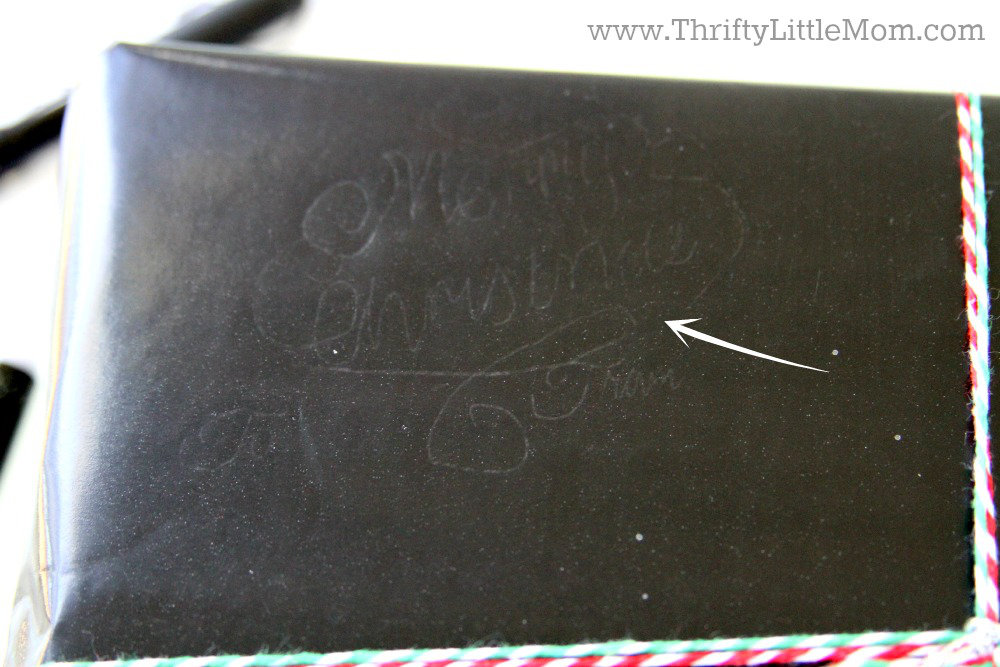 Step 10: I actually free-handed this one based on the tag.  You can create a nice and neat message in which ever way you are most comfortable.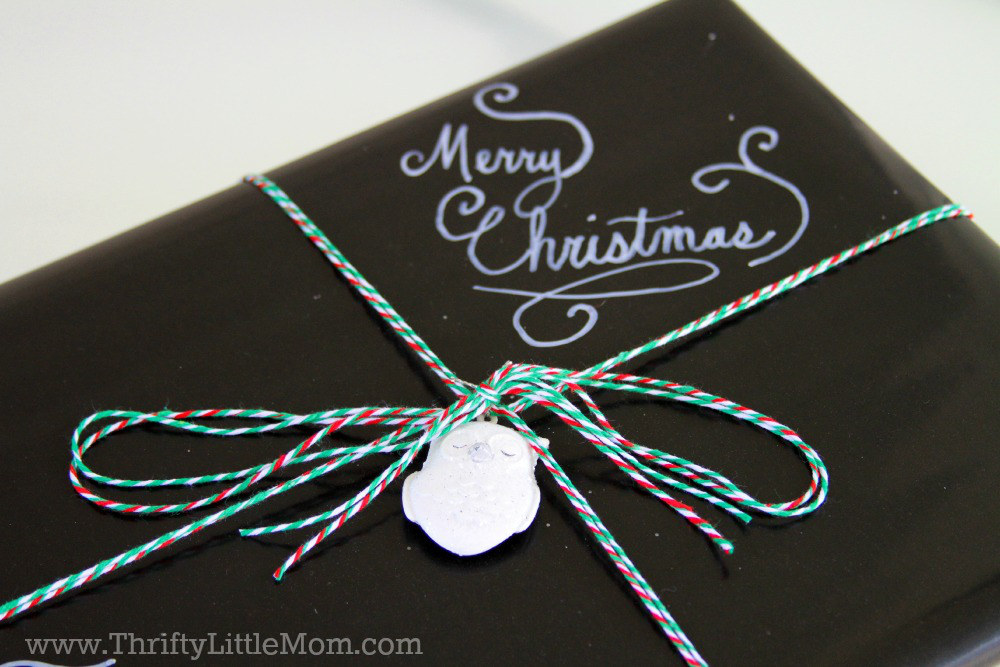 Step 11: Now for the best part, give it away!  You officially made do it yourself chalkboard gift wrap!
Do you buy your gift wrap each season or on clearance after Christmas each year?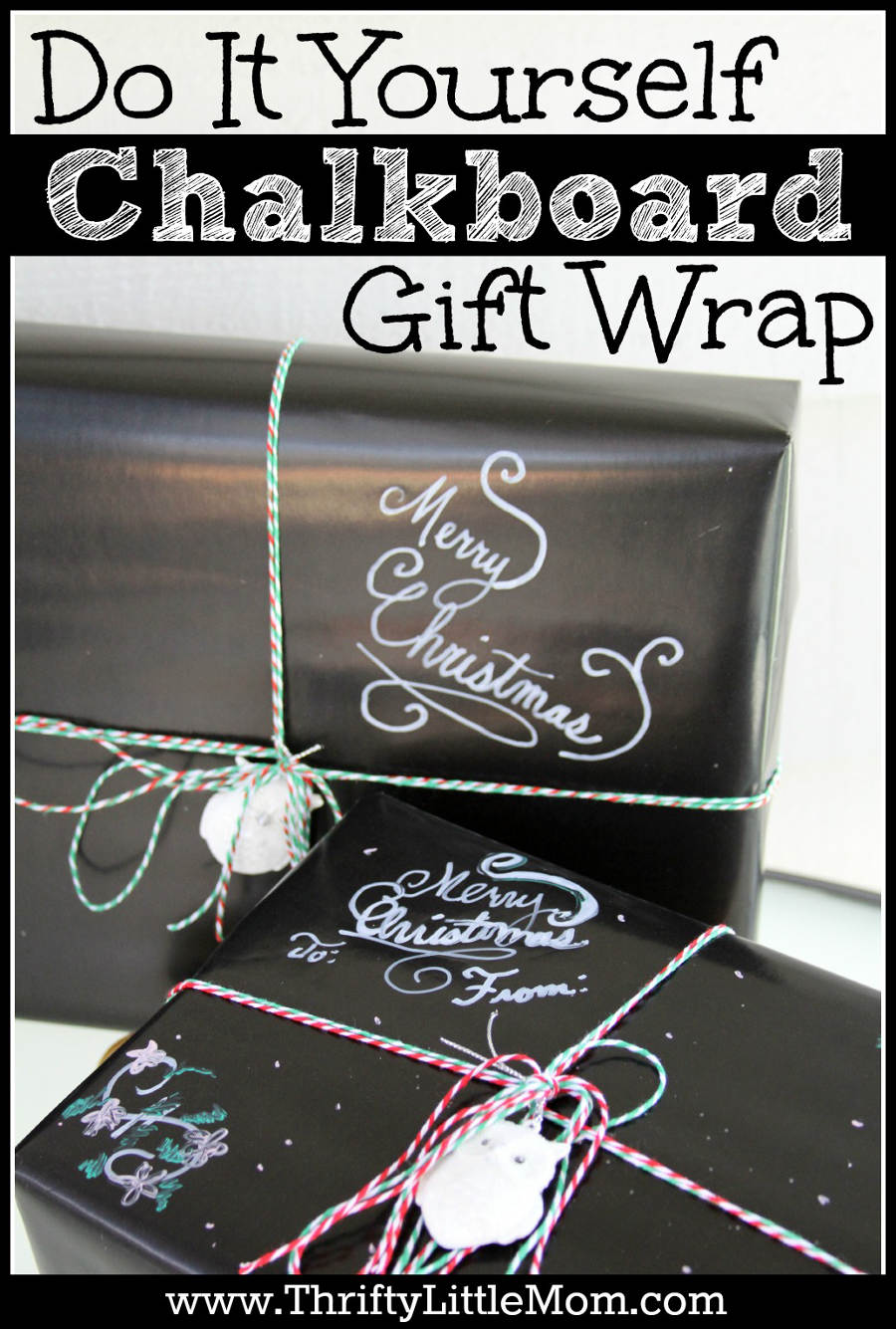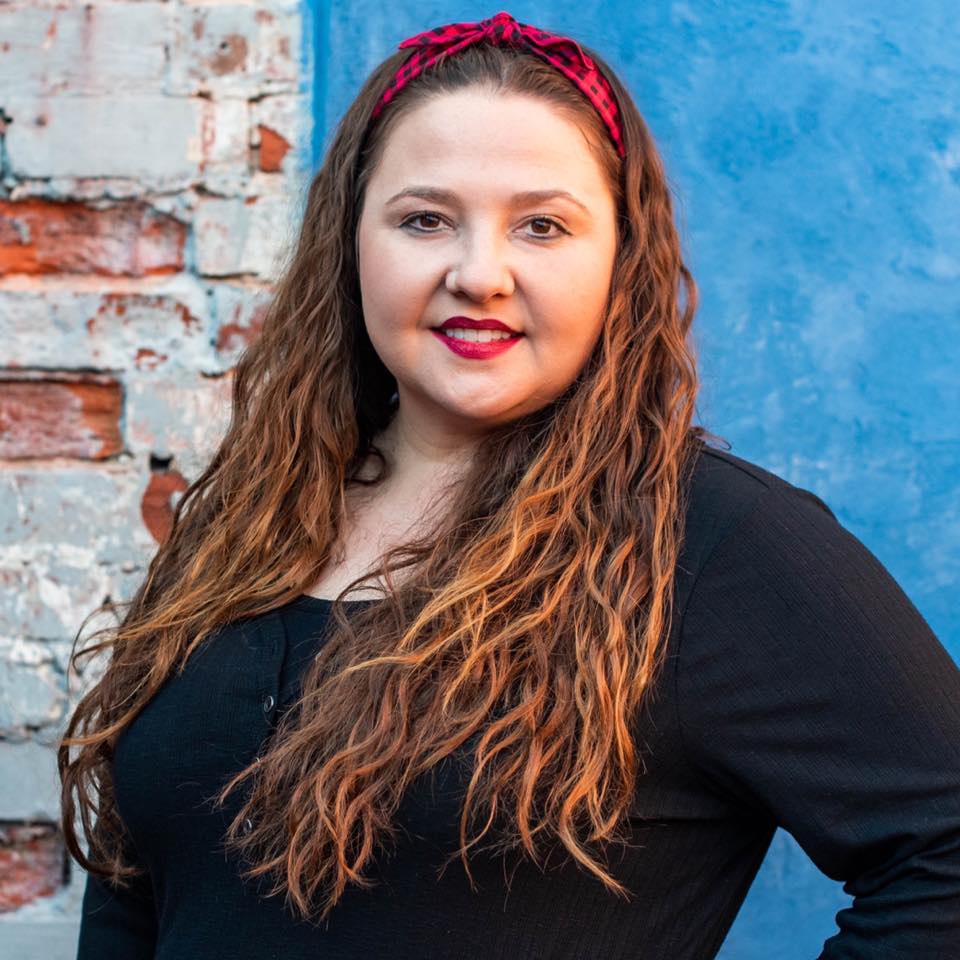 Kim's is the party planning, thrifty life-loving, intentional living catalyst behind the Thrifty Little Mom Blog. Kim was a pro event planner for over 7 years before she became a full-time blogger. Kim is the author of: Live, Save, Spend, Repeat: The Life You Want with the Money You Have. She's been featured on Time.com, Money.com, Good Housekeeping, Women's Day, and more! Kim aims to inspire you to create, celebrate, and live life intentionally!